Monthly Archives:
March 2020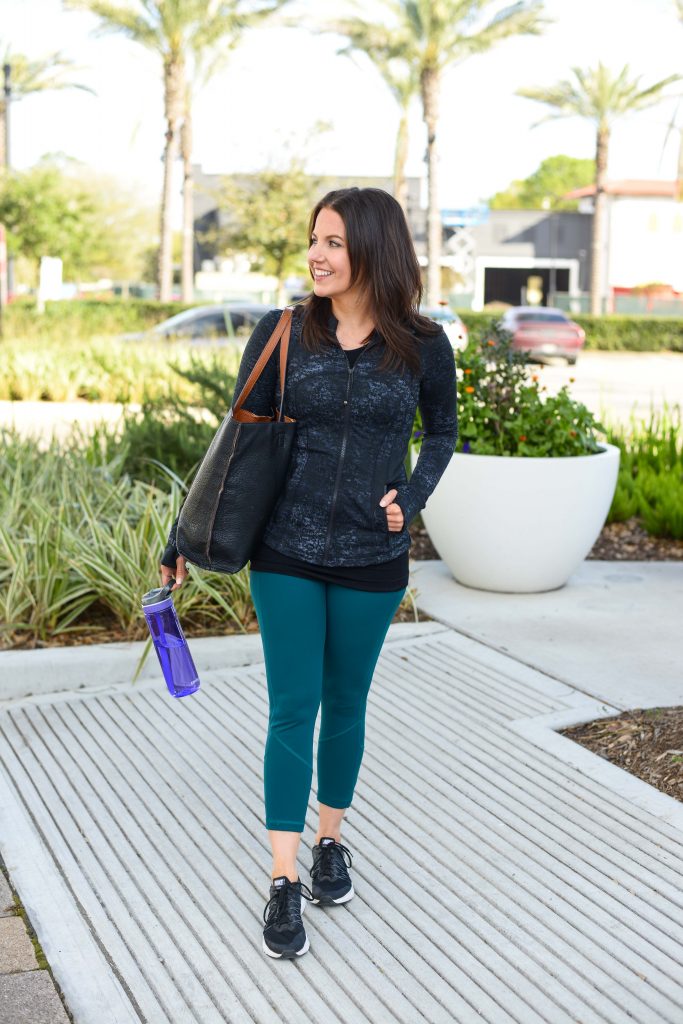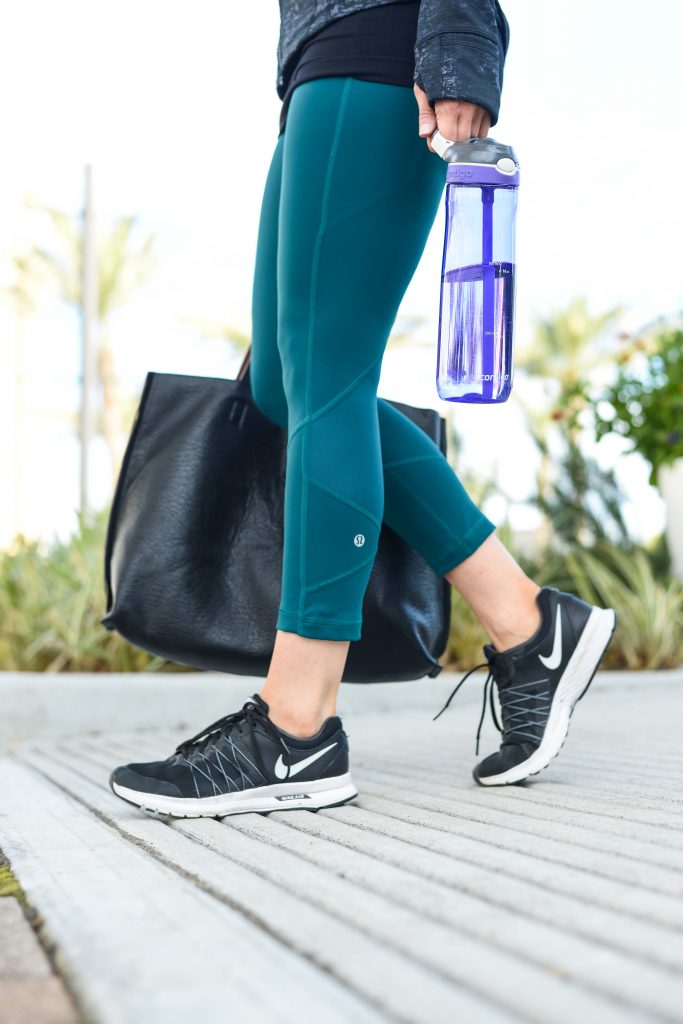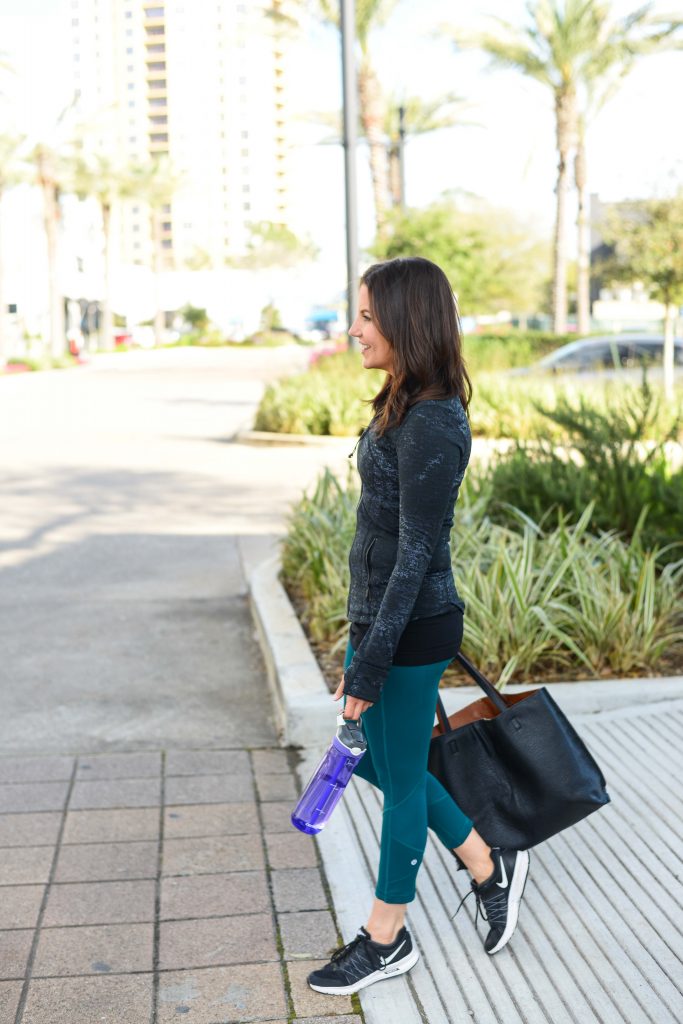 January comes around, and we are all about the healthy habits and hitting the gym and cardio classes almost daily.  February kicks in and starts strong, but we start slipping and skipping our workouts.  March hits with a reminder that swimsuit season is approaching and we go searching for motivation to get back into the gym. I always notice the gym and my cardio classes fill up every January and by March suddenly many of the new kids are gone leaving just the regulars.
In addition to physical benefits of exercise, I also love the mental and emotional benefits.  Regular workouts keep my energy levels high, my focus and productivity raised, and help me stay in a good, positive mood.   I do however fall prey to workout slumps (usually when I start getting really busy or eating unhealthy) when I just lose my motivation. I know I need to get back to my workouts, and the perks are so good but I struggle to get back into exercise sometimes.  Below are a few of my tips for breaking through the slump and getting back into a workout routine.
Add variety to your workouts.
Mix it up whether that be trying a new cardio machine at the gym, a new workout class, or taking your gym workout to the outdoors.  Whenever I feel myself starting to lose motivation, I find someway to change up my routine. For gym days, I always try to rotate the machines to keep my variety constant.  My goal is to not do the same cardio back to back.  If you are more of a class person, try a new studio or class.  I love using ClassPass for this purpose.  I'm able to head to a different studio and class whenever I want.
Schedule a class.
This brings me to my next tip, schedule a class!  If I have paid for a class, I am going to go.  I'm much more likely to skip out on gym time.  Whenever I start skipping my gym workouts, I add in a few extra classes.  A few of my favorites to help kickstart me are spin class, megaformer pilates, yoga, and barre.  My experience is that these workouts help motivate me to get back to the gym too.
Commit to just 20 or 30 minutes.
When I have zero motivation to get up and go to they gym, I tell myself that I only have to go for 20 or 30 minutes and then I can leave.  I pick a time limit that sounds short and not so bad.  Majority of the time, I end up doing a full workout.  A few times, I have left after my required 20 minutes because some days you just are not feeling it.
Find a new playlist, audio book, or podcast.
If you need a distraction while you knock out your cardio, audio books and podcasts are perfect!  I like to do a mix of high and low intensity cardio.  Incline walking on a treadmill with an audio book has become one of my favorite ways to get in an hour of light cardio.  For my high intensity days, I'll look for new music on Spotify to give me new motivation and to keep pushing.
Phone a friend.
Call in some reinforcements! Meet them to try a new studio or class, go for a walk at a local park, or just be each others accountability partner at the gym.  A few years ago, some friends and I would do fitbit challenges each week.  It was a fun way to motivate each other to get our steps in daily without having to live near each other.
Put your workout clothes on.
Just get dressed.  I do this on weekends and evenings when it's easy to get distracted by other more fun things like binge watching Netflix or scrolling through Instagram.  I've also had friends sleep in their workout clothes for a quick morning workout.
Schedule it.
If a busy schedule is keeping you from your workouts, then start scheduling gym time in your calendar or set a specific time or day that will be designated for workouts.
What tips help you keep your workout motivation?  Share them in the comments below and maybe they can help someone else kickstart that motivation!
Photography By: LA Photography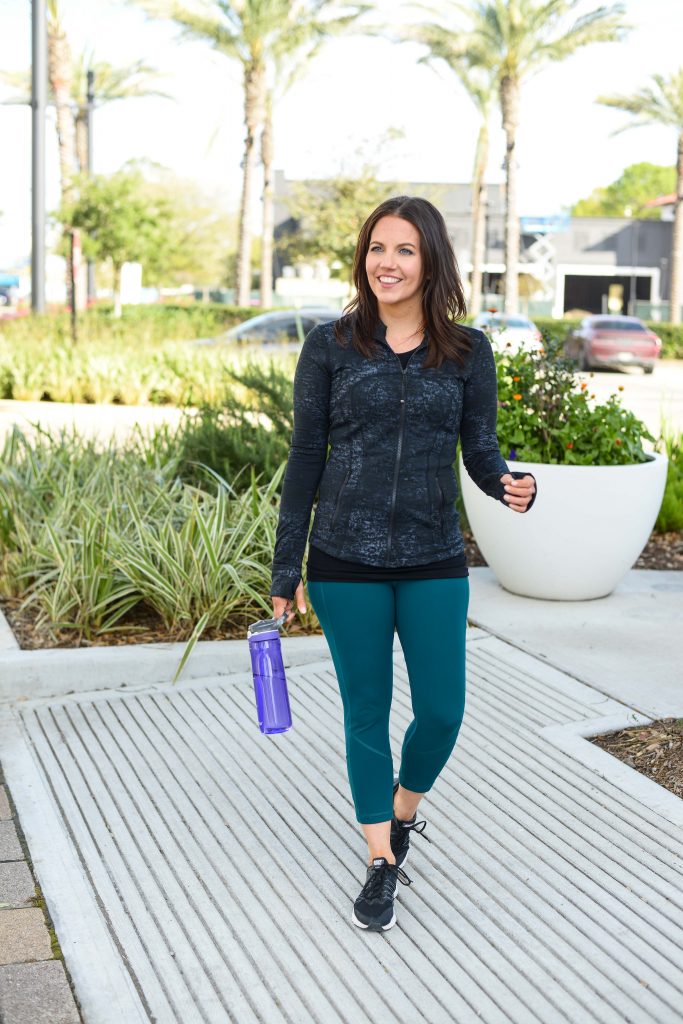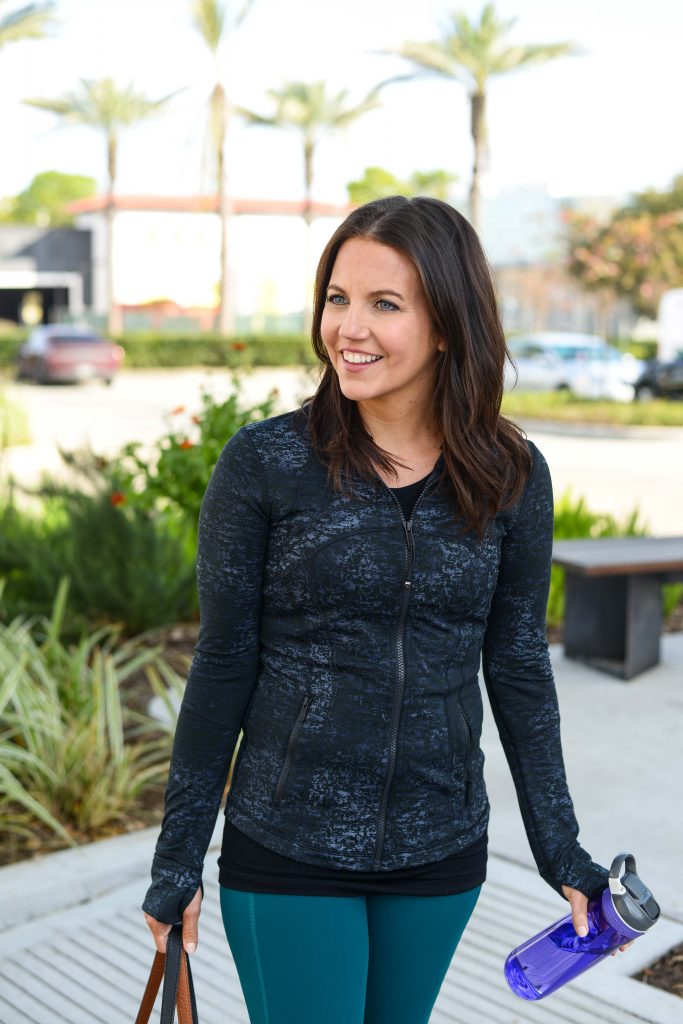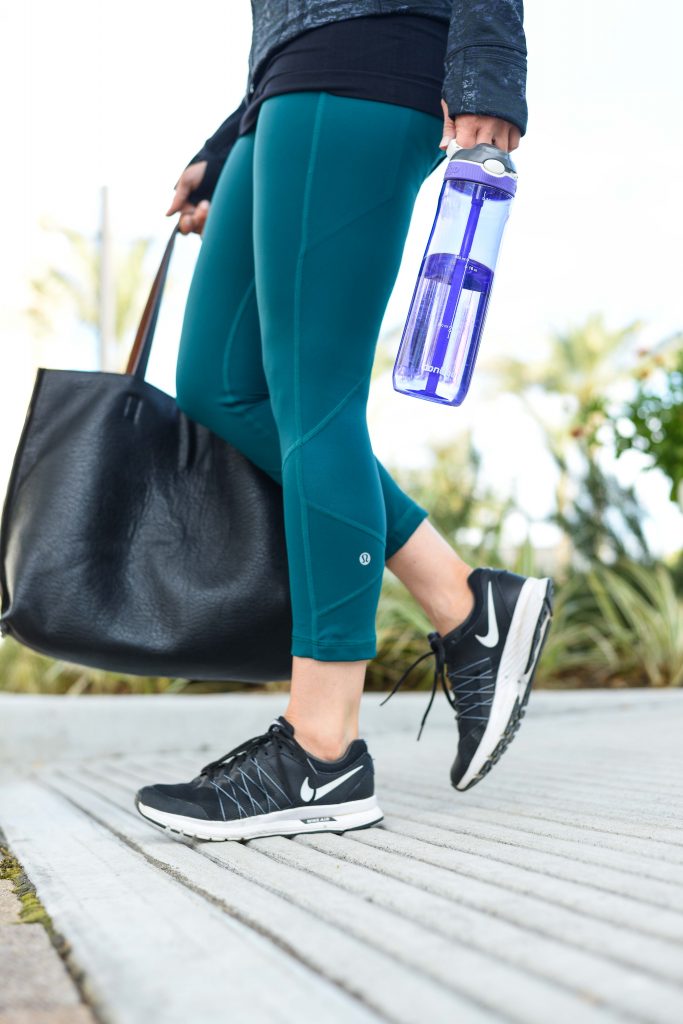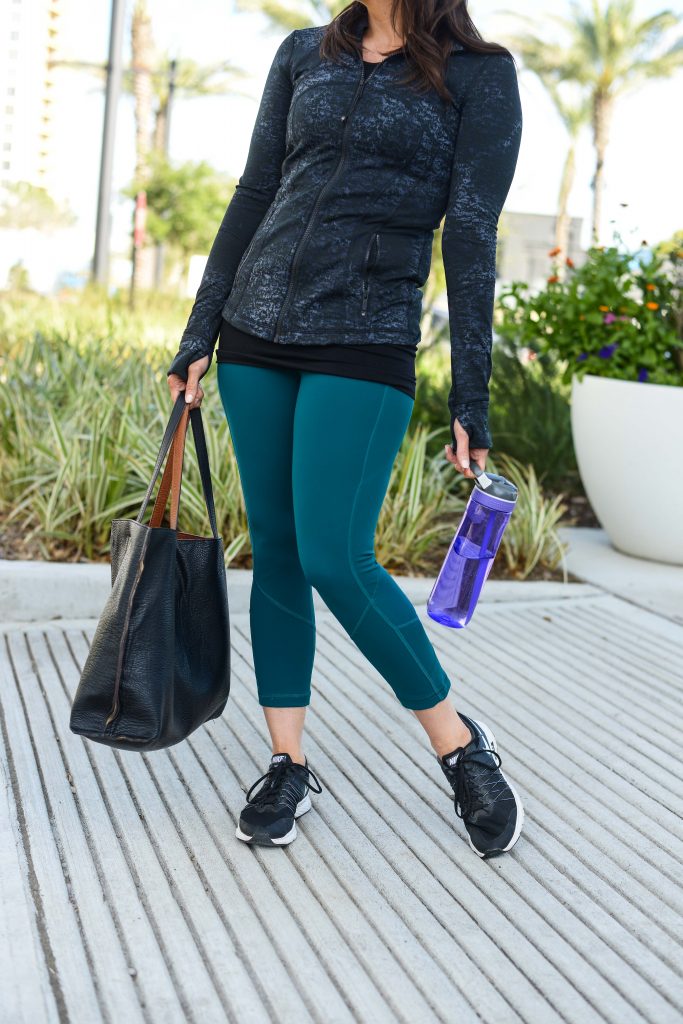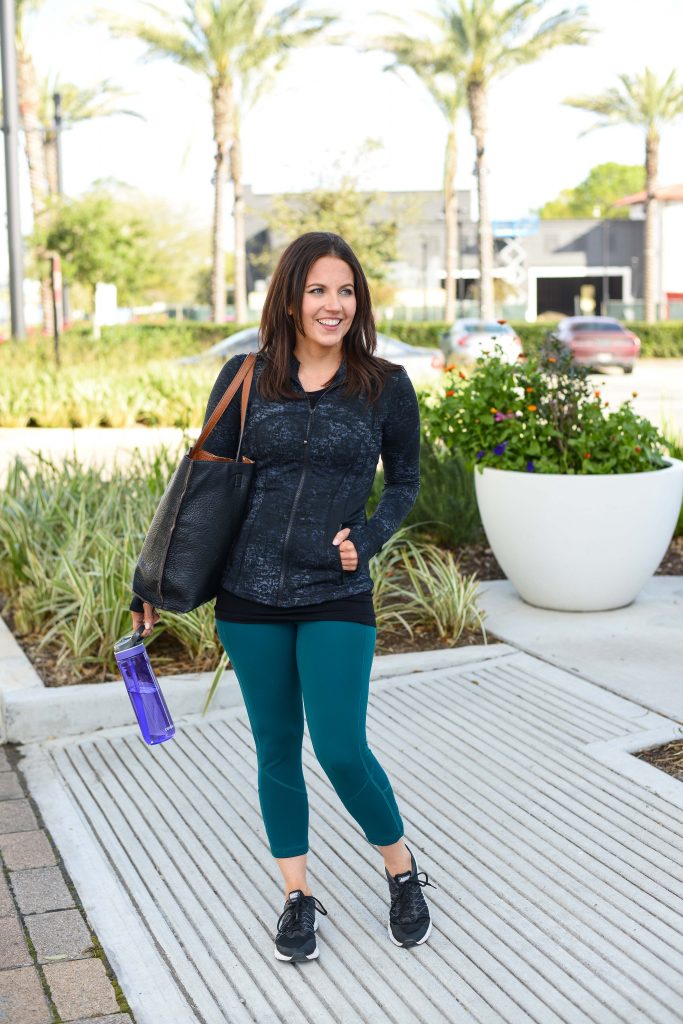 SHOP THE LOOK