Monthly Archives:
March 2016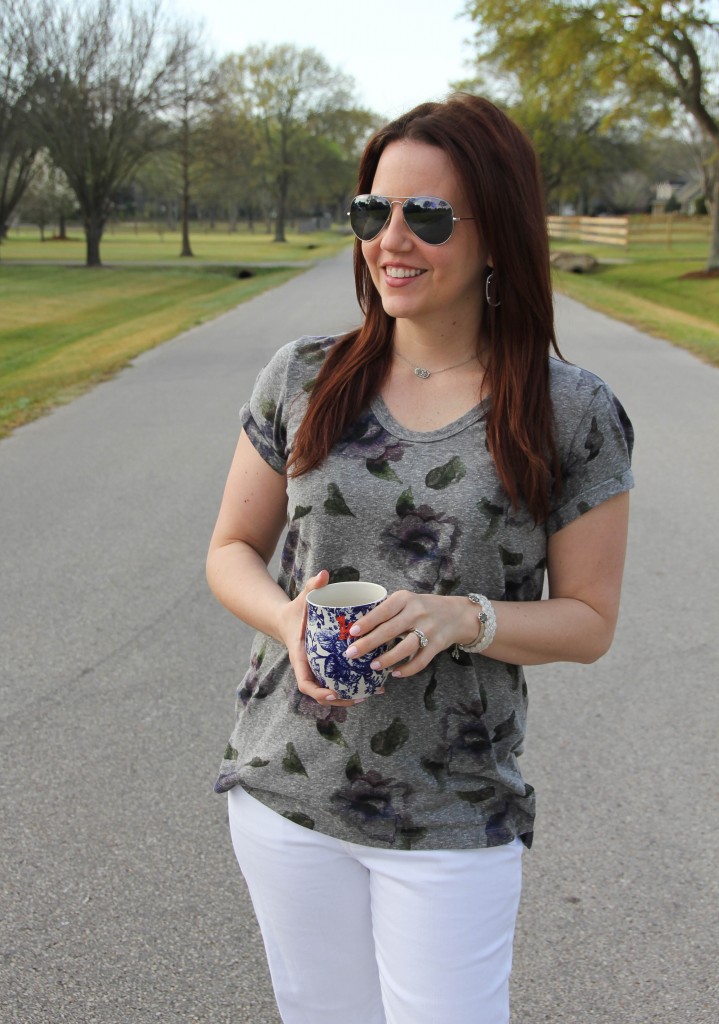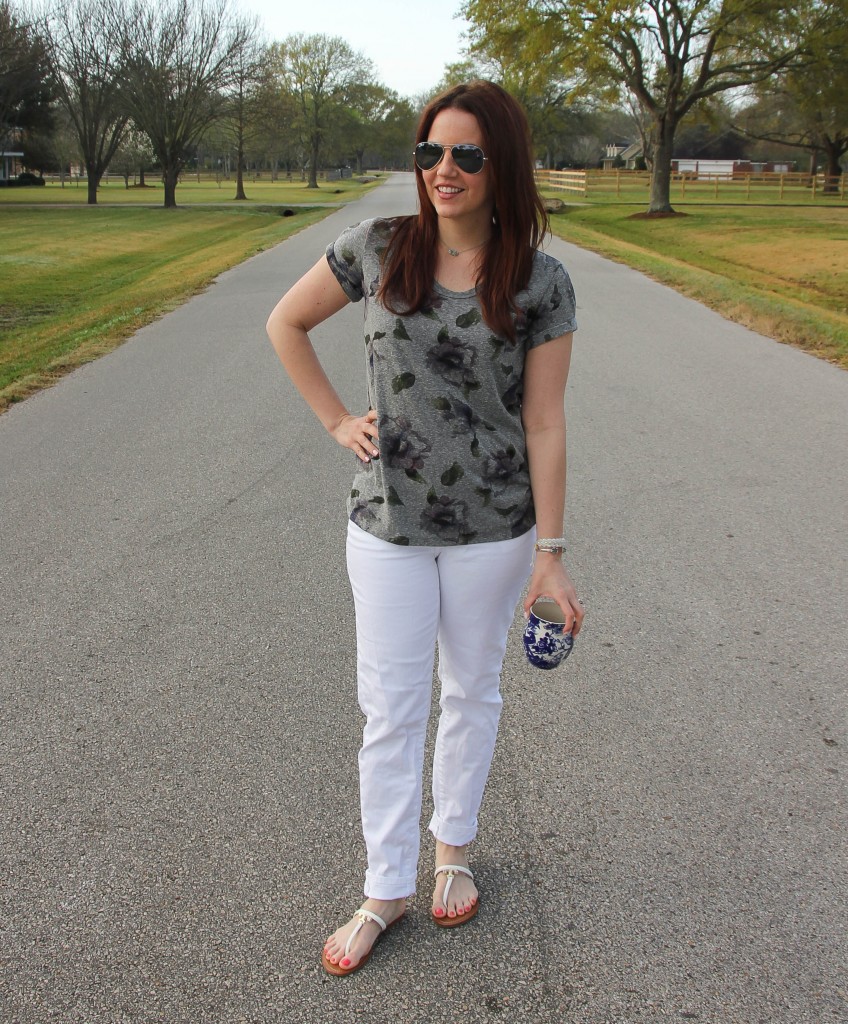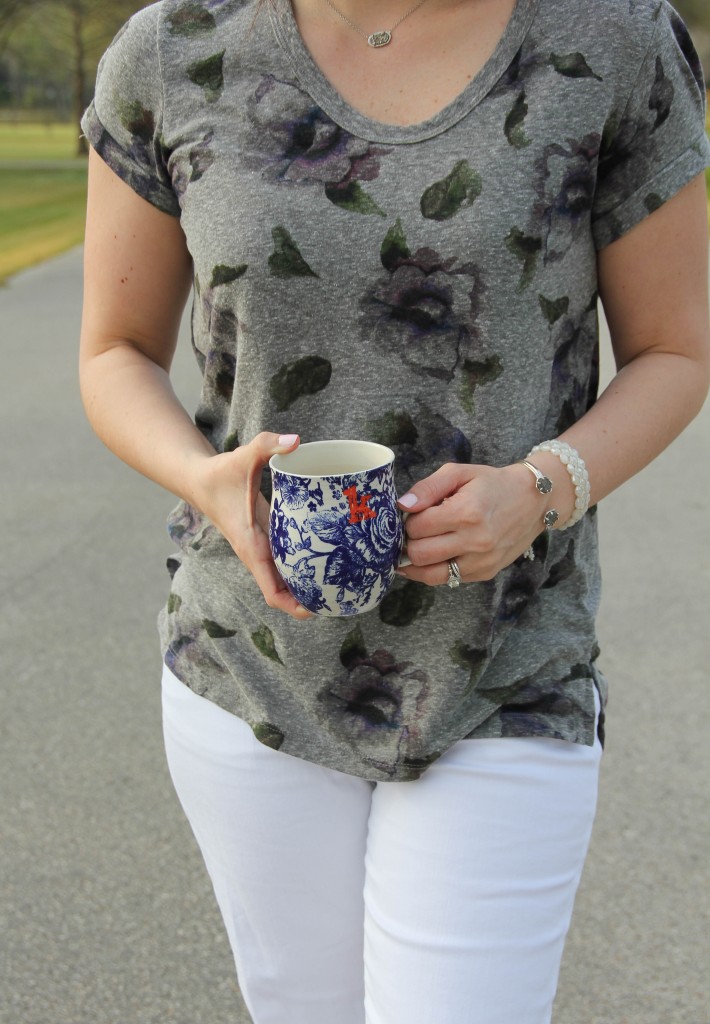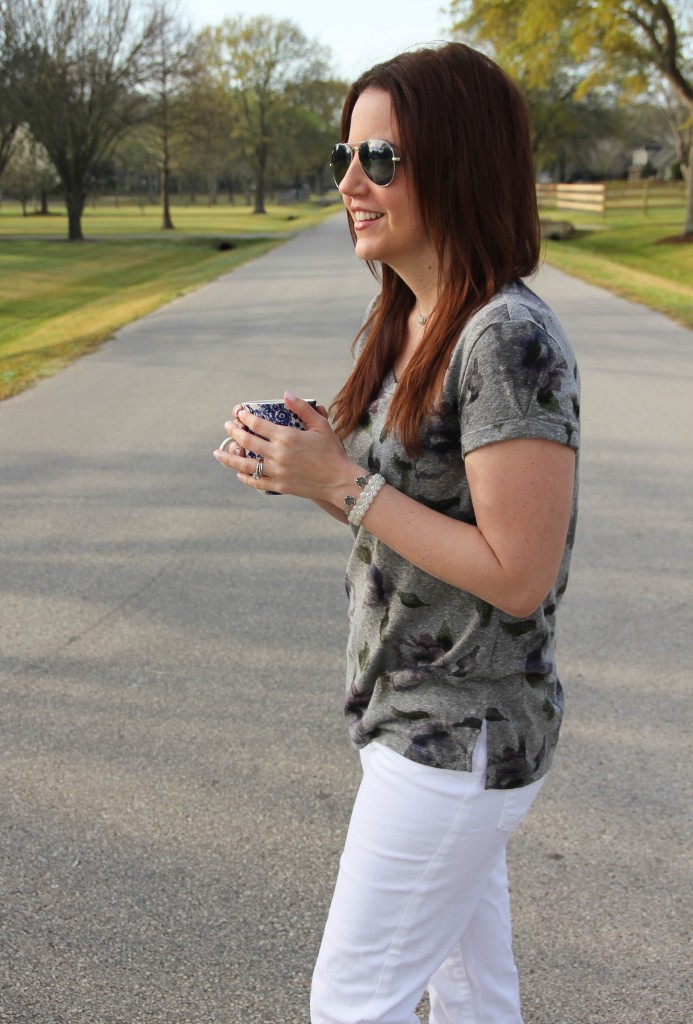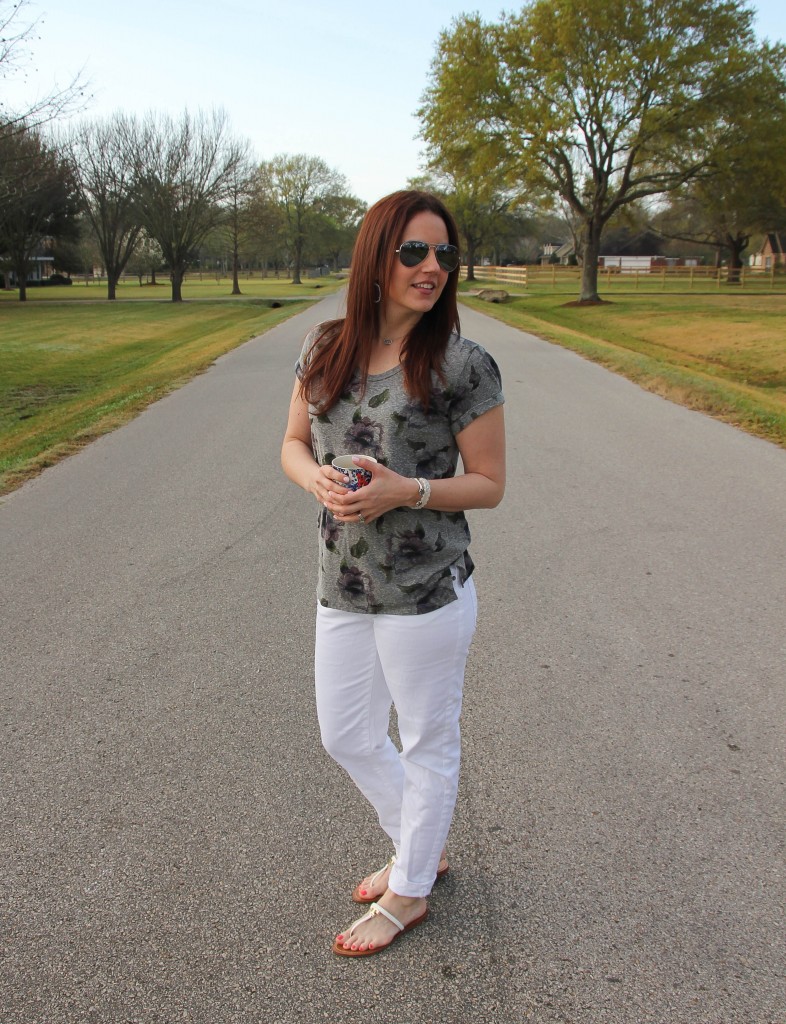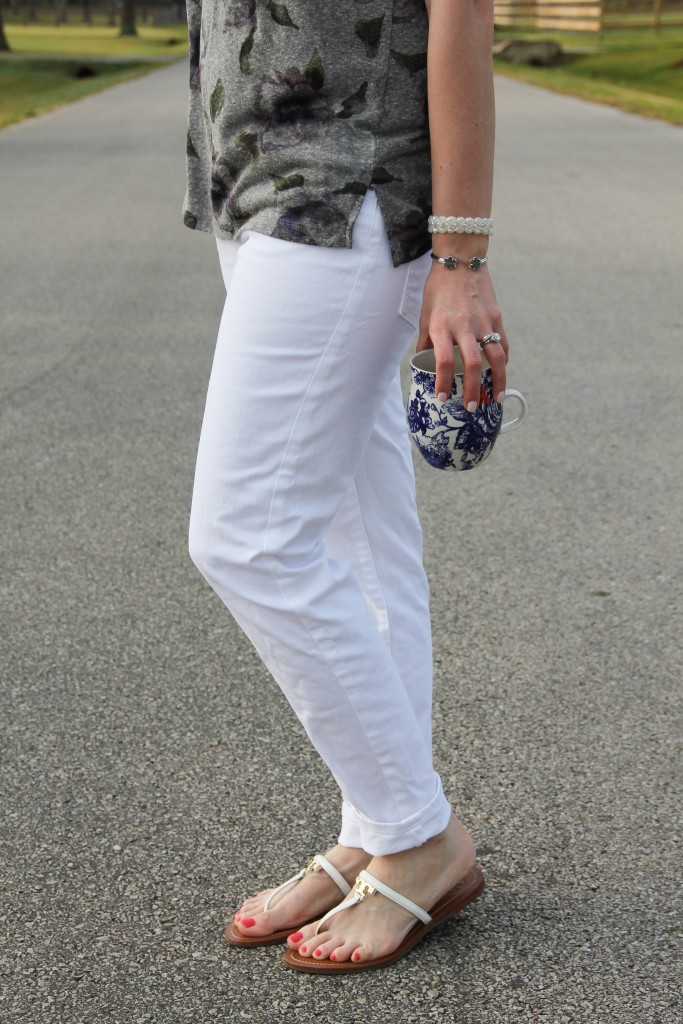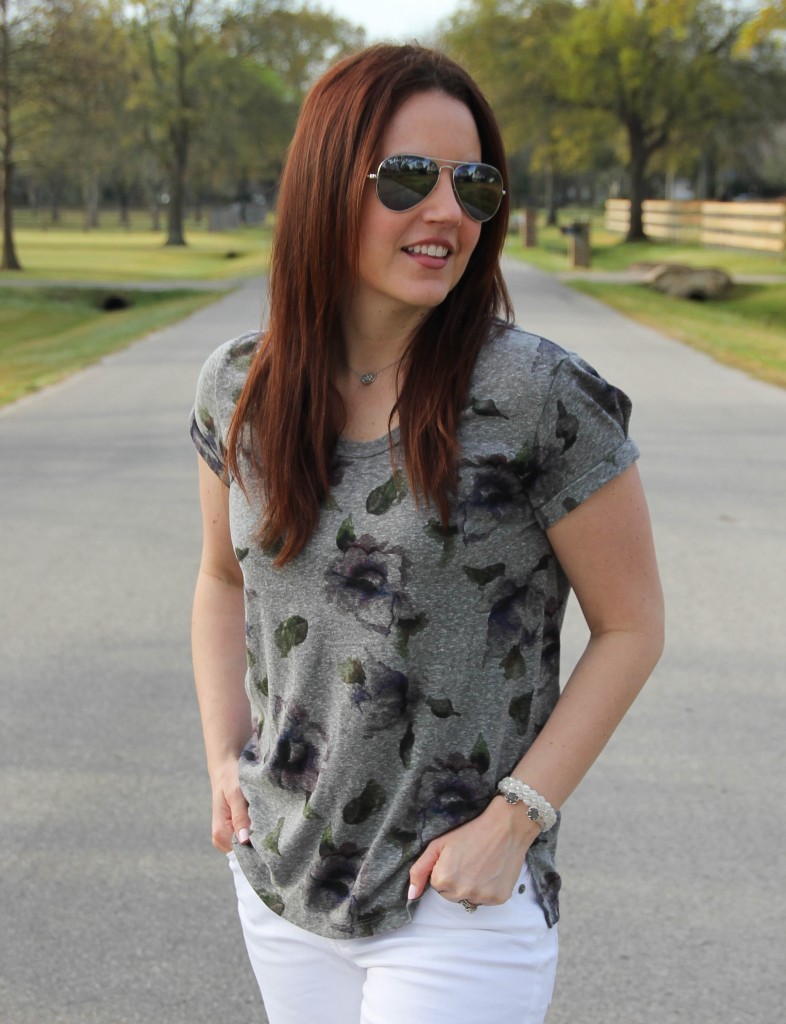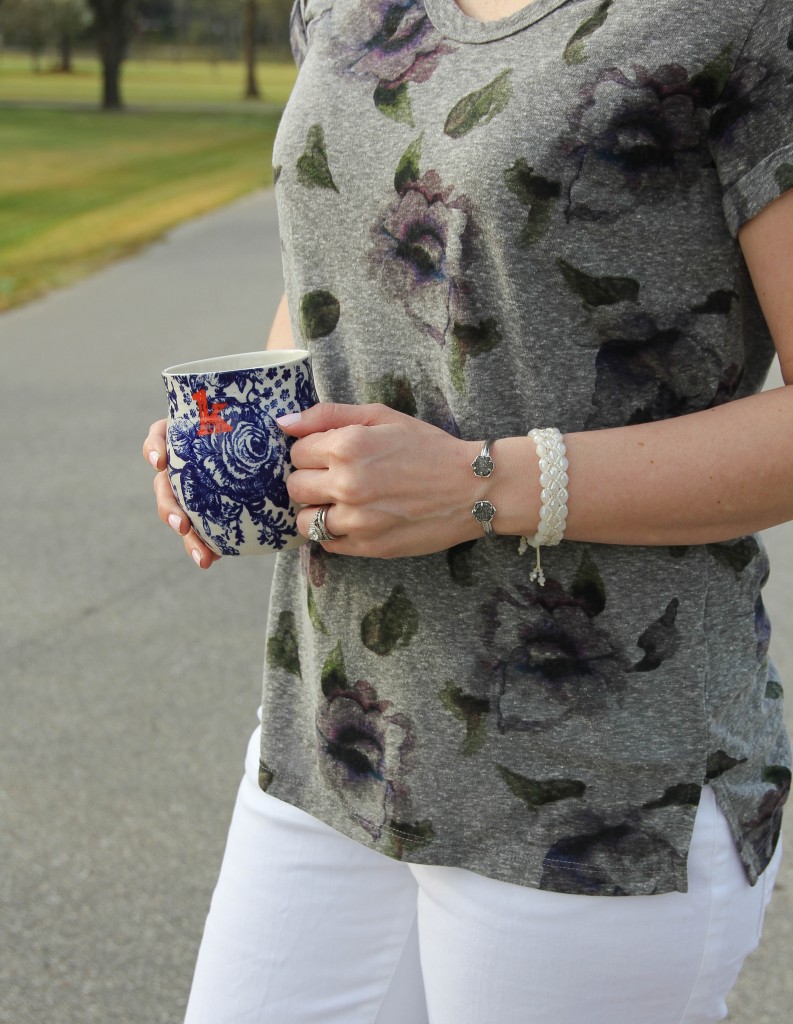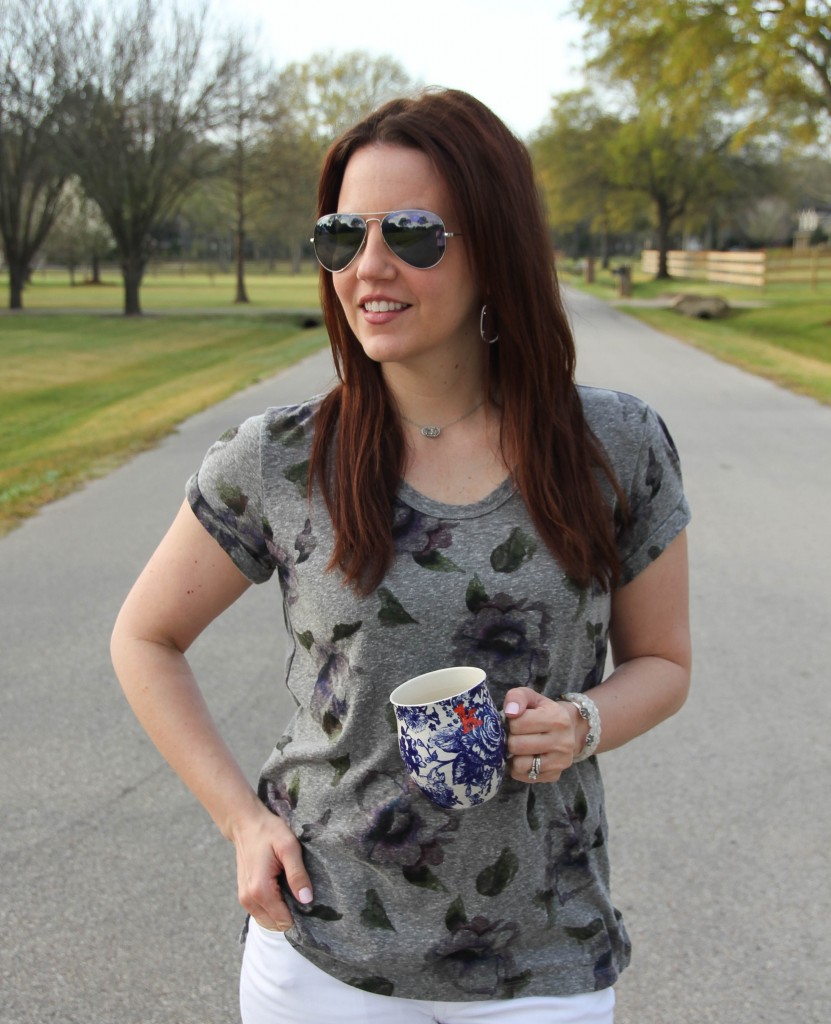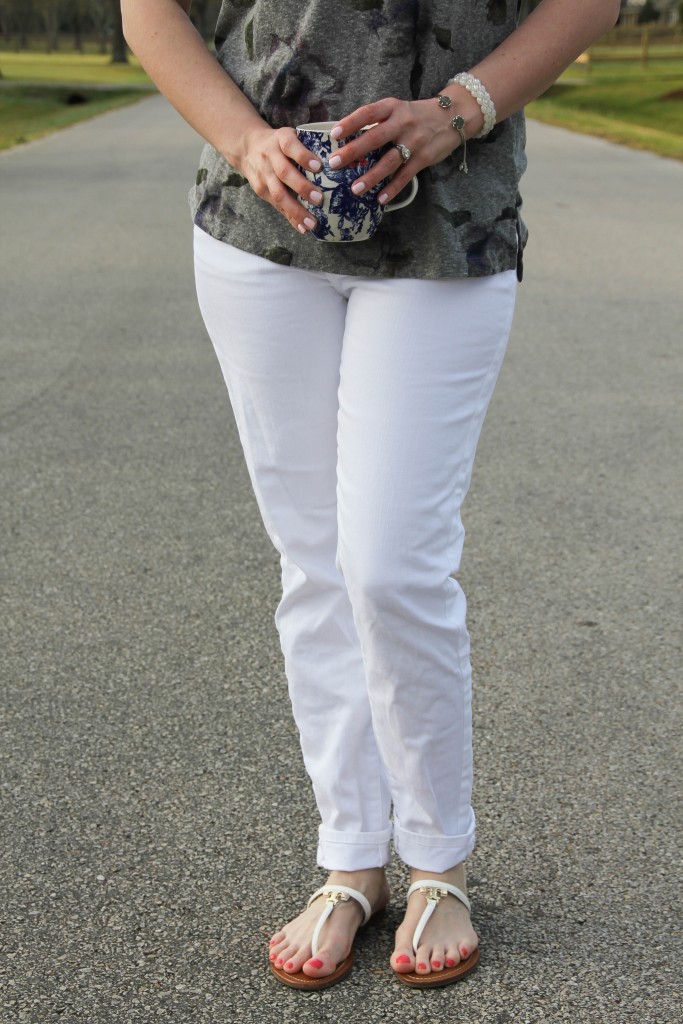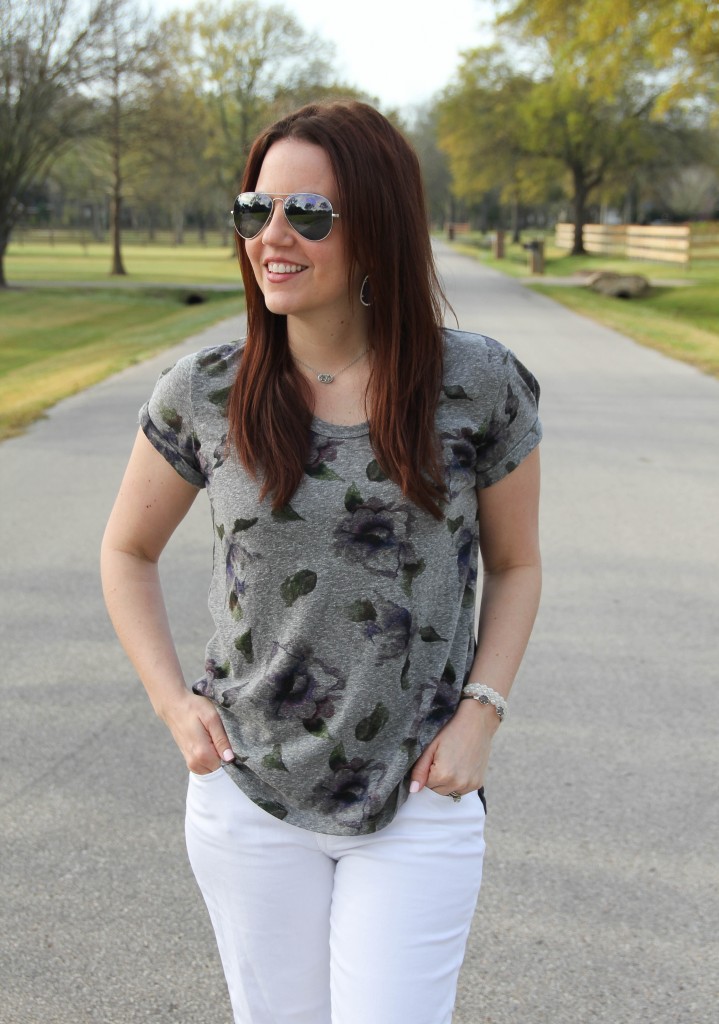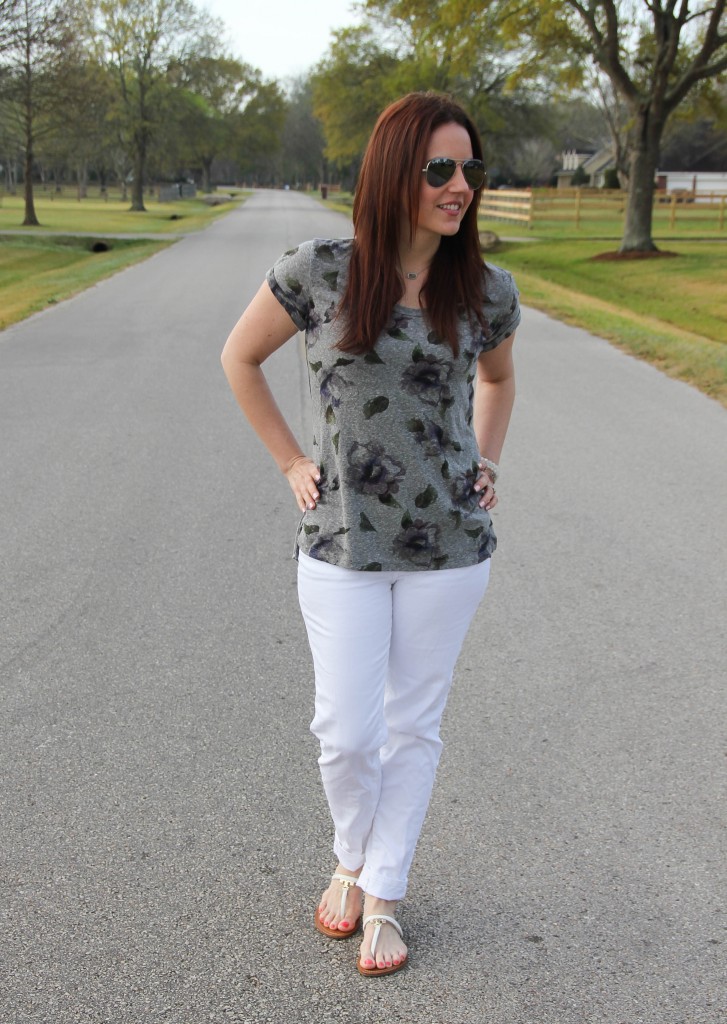 | DETAILS |
ANTHROPOLOGIE Sungarden Tee  | LUCKY BRAND Sienna Cigarette Jeans  | TORY BURCH T-Logo Sandal  | CHAN LUU Crystal Bracelet (SIMILAR) | KENDRA SCOTT Arden Bracelet, Elle Earrings in Jade,  Elisa Necklace  | ANTHROPOLOGIE Initial Coffee Mug  | RAYBAN Aviator Sunglasses  | MAC Lipstick in Faux  | ESSIE Nails in Fiji
One of my favorite things about visiting my parents' house is how peaceful and relaxing the trips are.  The older I get the more I enjoy just sitting on a patio enjoying my morning coffee or evening wine.  Even at my own house, I love sitting on my patio sipping my morning coffee while Harlow sunbathes.  March and April are prime time for patios in Houston.  Eventually even 6am will be too hot to sit outside, so I am enjoying all my patio time.  I do find it funny that when I was a kid we would totally make fun of my dad for wanting to just sit outside and enjoy the peaceful sounds of nature.  We would always be like but there is no TV out there, what do you do, just sit there?!?!  Now here I am becoming my father and enjoying my tv free outside patio time.
I always pack a comfy semi-lounge outfit for my parents' house.  I just picked up this floral shirt from Anthro, and I am in love.  It is so soft, and I'm kinda obsessed with the purple floral print.  I don't usually like gray tees for summer because the 100 degree sweat marks aren't cute, but I made an exception for my pure love of the floral print.  It also comes in 6 solid colors too!  I'm thinking about buying the white one, because you can never have too many great plain white tees.
A note on the earrings I'm wearing, I made them at the color bar.  They are silver with the purple jade stone.  If you have never played at the Kendra Scott color bar, I highly recommend it!  You kind of get to feel like a jewelry designer for a hot  minute.  It's really fun!
I am finally making a trip to the Houston Rodeo tonight to see Darius Rucker or as I keep calling him Hootie and the Blowfish. 🙂  I really like both his music styles, so I'm super pumped to see him and eat some fried rodeo food!  If you want a little sneak peek of this rodeo you have been hearing so much about, follow along on Snapchat (username: ladyinviolet) to see what it is all about!
Thanks for stopping by this week and have a fabulous weekend!!
SHOP THE LOOK

Follow Lady in Violet INSTAGRAM | TWITTER | FACEBOOK | BLOGLOVIN | SUBSCRIBE