Monthly Archives:
January 2018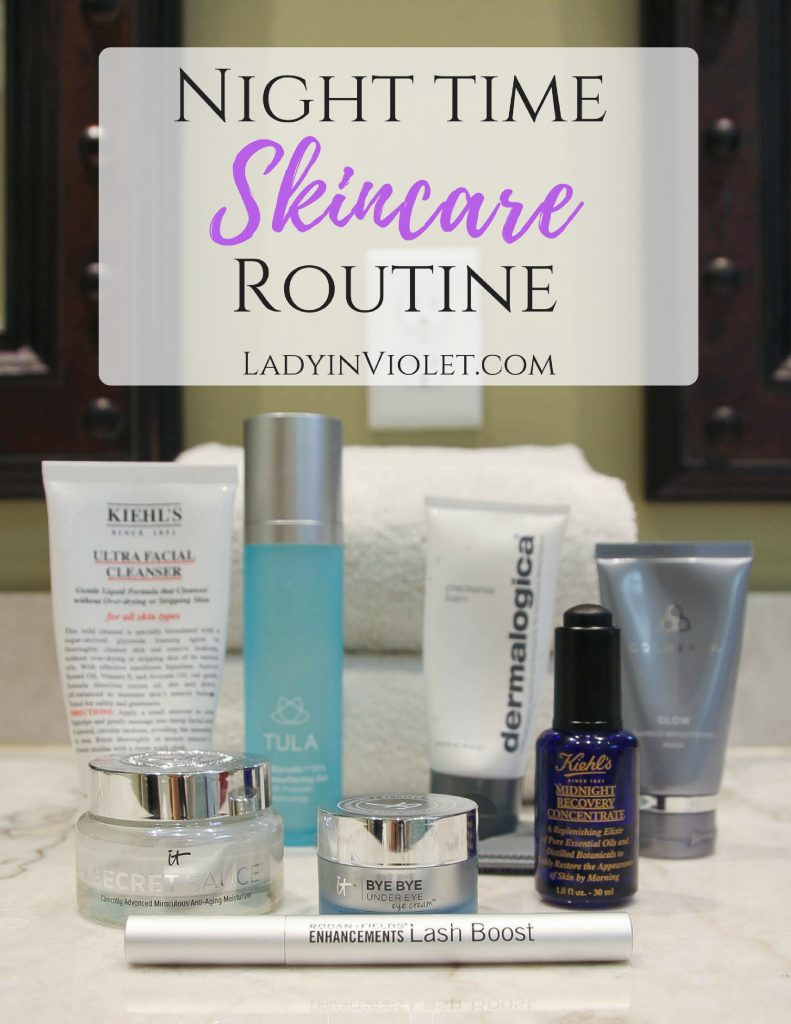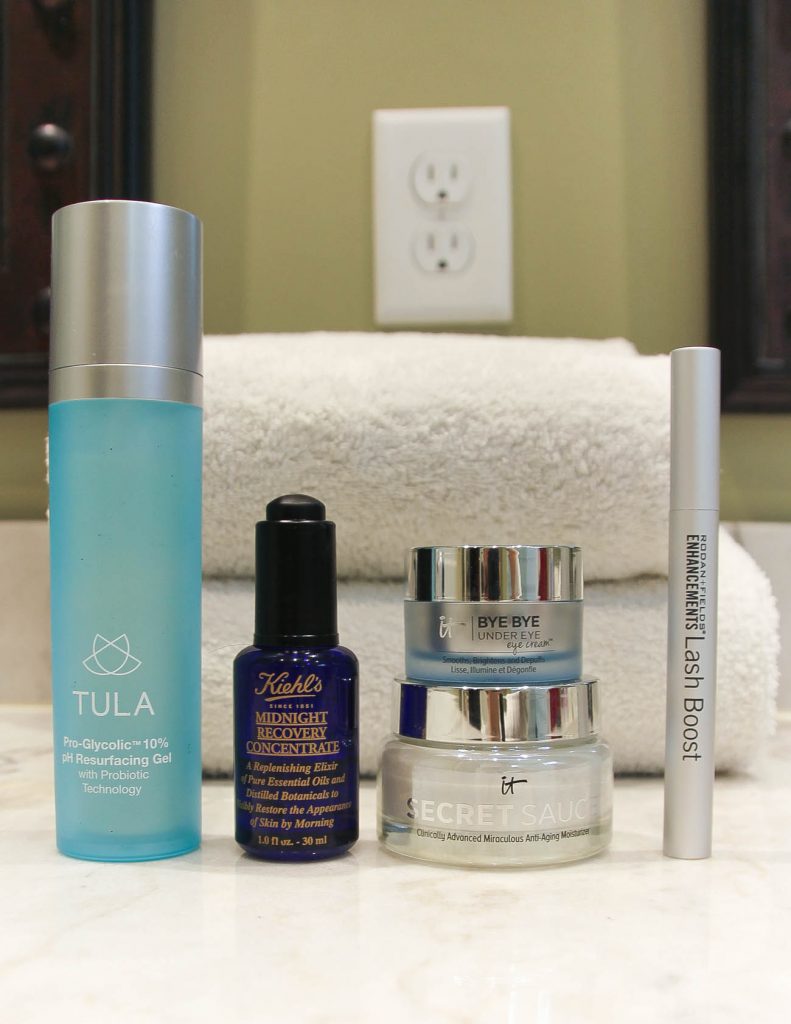 Happy Friday!! It's been a hot minute since I shared a beauty post with you.  I tried out lots of new products the second half of the year, so get ready for a few more beauty posts over the next few months.  I have been really proud of my current nighttime skincare routine.  My skin looks amazing!  Less breakouts and redness, fine lines reduced, and just a healthy glow.  With our winter finally here, I'm getting ready to change out a few products to combat  the dryness I always deal with during winter.  But first, I wanted to share my current routine with you.  This list is in order of how I use the products.
PRE-CLEANSE BALM – I am a big fan of double washing my face.  The first time to remove makeup, and the second to really deep clean your skin.  For a long time, I used face wipes which worked great but I always felt like it wasn't the most environmentally friendly option throwing away a wipe everyday.  I was sent this pre-cleanse balm and mitt and loved that I wasn't throwing wipes out everyday.  I apply a bit of the balm on the mitt, dab on my face, and swirl around to remove makeup.  I use this on my face dry, then apply a little water to the mitt and swirl more.  Once done, I rinse off.
FACE WASH – Second face cleansing step is a a basic wash with Kiehl's cleanser.  I have been using this face wash for over a year.  I love that my face never feels dry after I use it.
FACE MASK – I don't do a mask every night, usually a couple times a week.  I'm obsessed with this brightening mask.  It makes my skin feel baby smooth after I use it.
RESURFACING GEL – A new addition to my routine is a toner.  I'm always playing with new beauty products which can sometimes cause extra breakouts.  I did some research and decided to try out a toner to help balance my pH levels in my skin.  This one has been perfect and I have seen a noticeable decrease in breakouts.
EYE CREAM – I apply this product next under my eyes.  This eye cream is great for reducing dark circles and puffiness under your eyes, but I don't think it does anything for fine lines.  I still use it because I love how well it lightens my under eye circles.
FACE MOISTURIZER – The first It Cosmetics face moisturizer I used was not good.  It did nothing for my skin at all.  I stopped using it after a month or two.  When this product arrived to test, I was a little hesitant because of how poorly my skin responded to the first one.  BUT, this one had completely different results!  It hydrates my skin and has helped reduce redness and wrinkles.  A definite upgrade from the other one I tried out.
MIDNIGHT RECOVERY CONCENTRATE – 2-3 nights a week, I forgo my face moisturizer for oil.  I have bragged about this oil before.  I originally thought it might be breaking me out, but I continued using it and the problem went away.  My skin always looks fabulous the morning after I use this oil.
LASH BOOST  – Before I hop into bed, I apply my lash boost to my top liner line of my eyelid.   Ya'll this stuff is legit! My lashes look AMAZING!  The first few weeks I used it I gained length, and then about a month in I started noticing more volume.  I try to use this product every night, but every now and again I forget.  I have had the same tube for about 6 months.
Sounds long, but my routine typically takes less than 10 minutes, 20 if I do a mask.  Thanks for sticking around for this longer post, and ya'll have a great weekend!
SHOP THE PRODUCTS