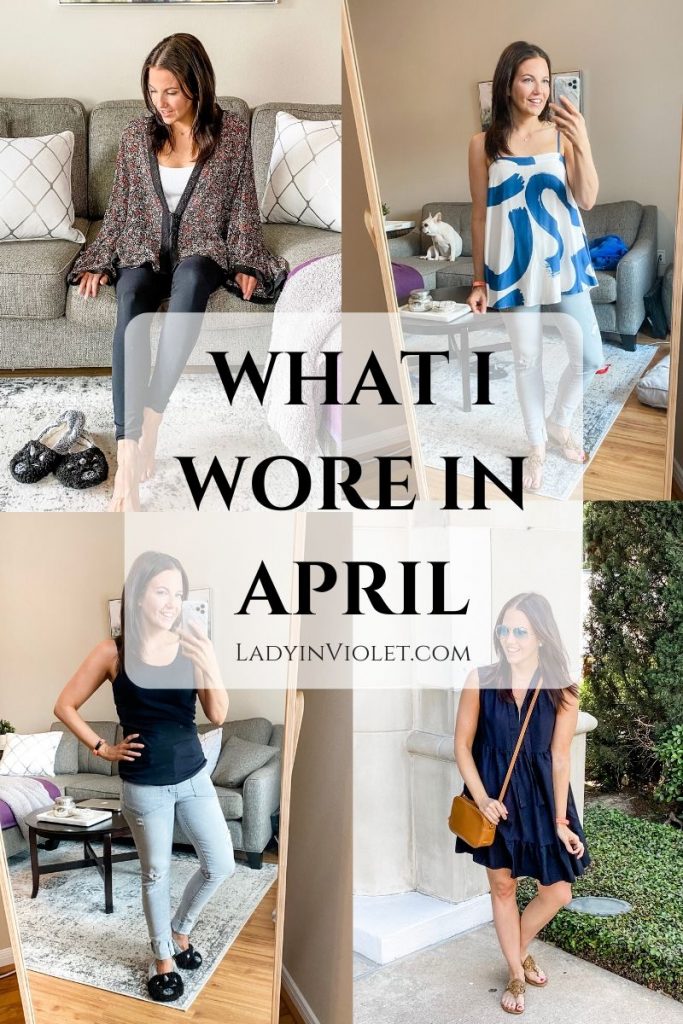 Well my April outfits looked a little bit different than normal!  I put on my workout clothes every morning, so I would be motivated to do my morning yoga and lunch walk.  At the start of the month,  I would stay in them all day and change into my pjs in the evening.  Towards the end of the month, I started changing into casual dresses or jeans outfits a few days a week after my lunch time walk.  I still kept the outfits pretty casual, and it felt nice to put some outfits together.
Flowy swing style dresses are one of my favorites right now!  This dress style is super comfy for lounging around the house and makes me feel a little dressed up.  My poor heels probably miss me.  I spent most of the month in a combination of my slippers, sneakers, and Tory Burch Sandals.
Keep scrolling to check out my spring comfy at home outfits from April!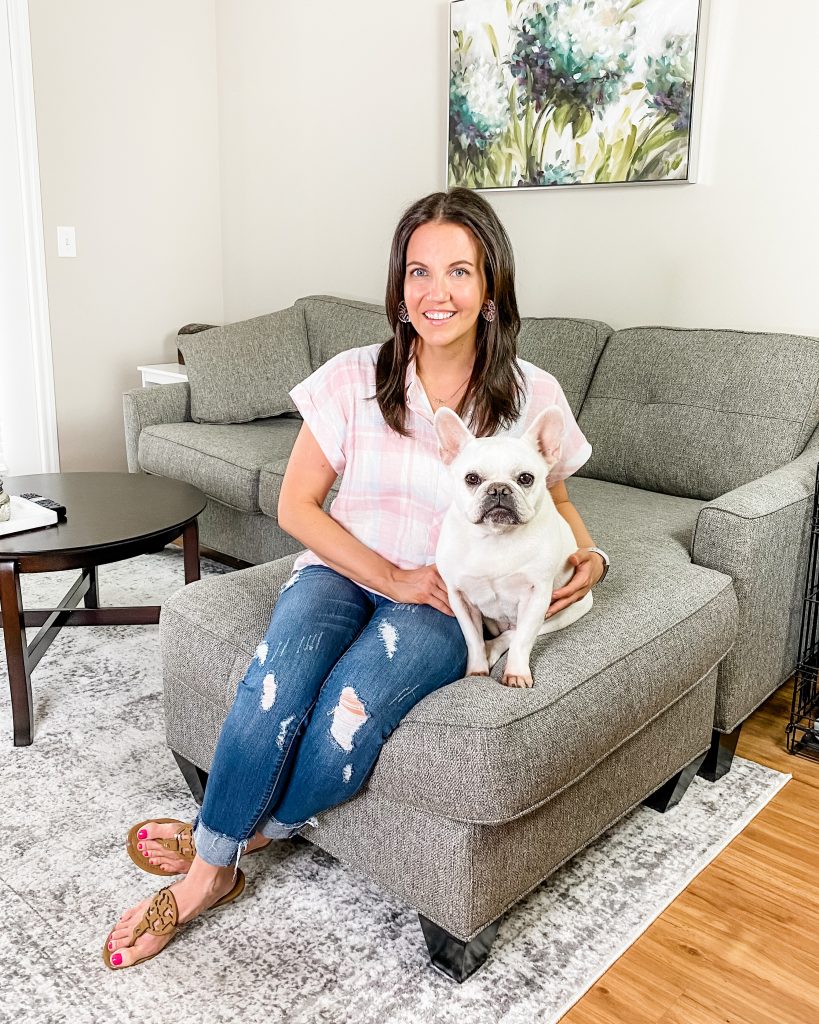 Our Easter Photo!
Pink Plaid Top | Similar Jeans | Sandals | c/o Earrings | Rug
Black Dress | c/o Small Crossbody Bag | Sandals | Sunglasses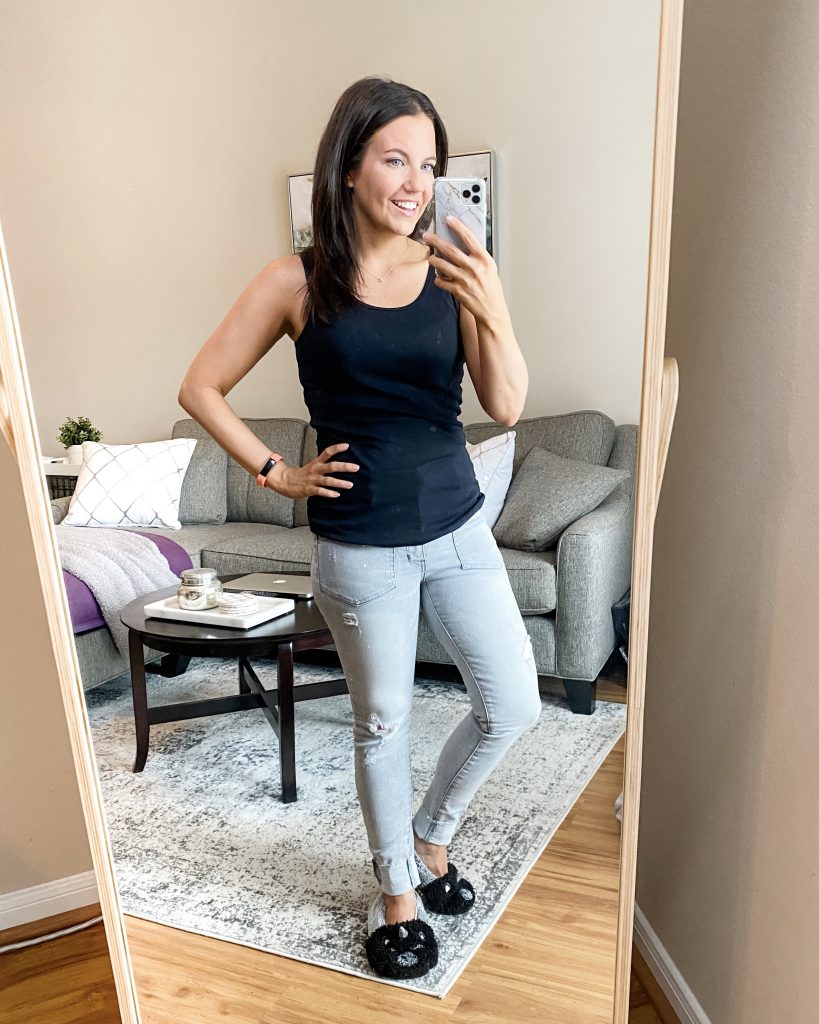 Black Tank Top | Light Gray Jeans | Slippers are old by Fuzzy Babba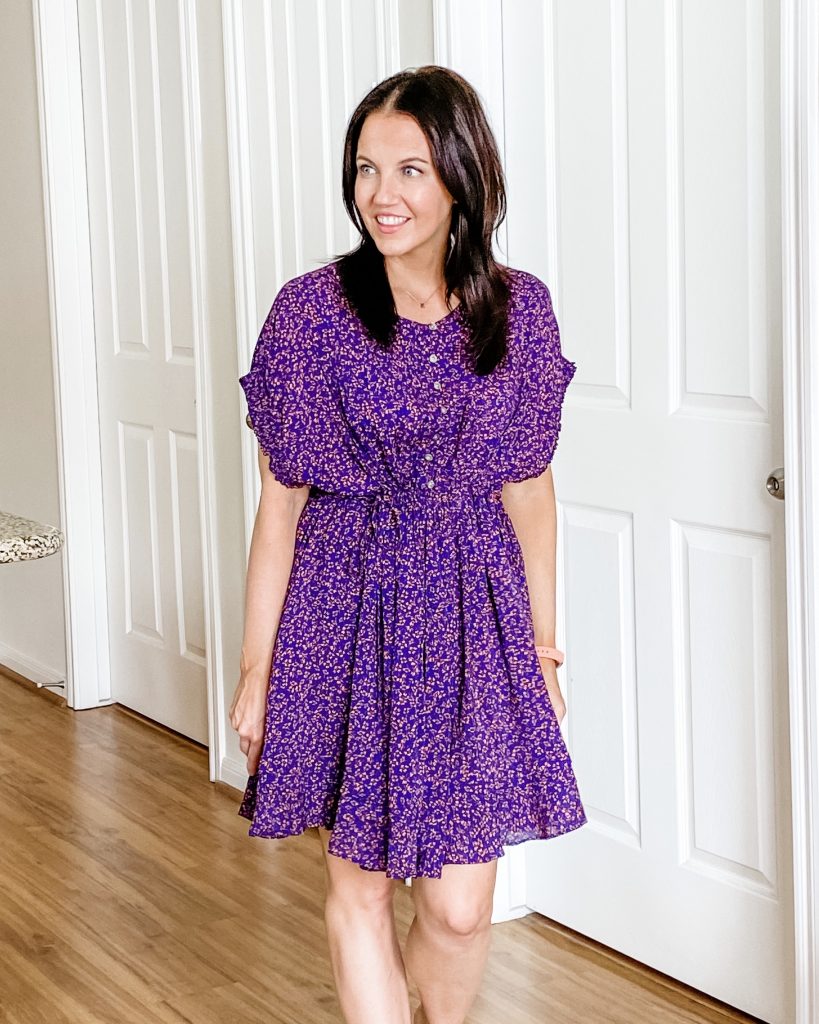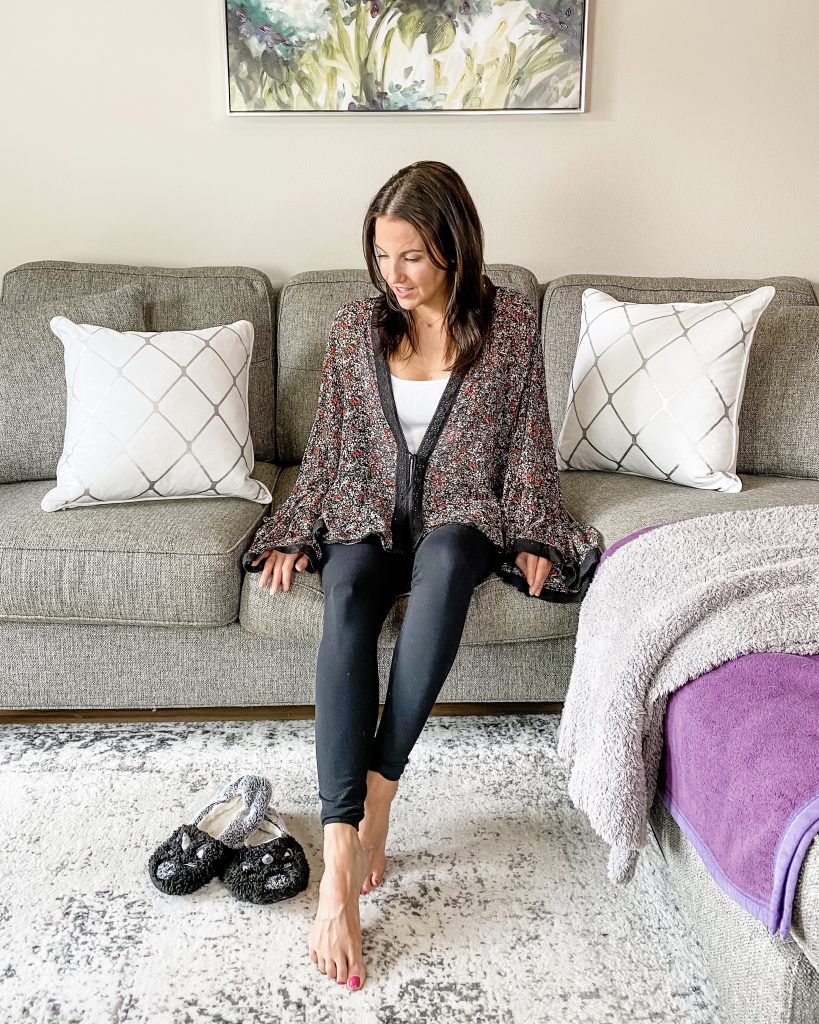 Floral Kimono | White Tank Top | Black Leggings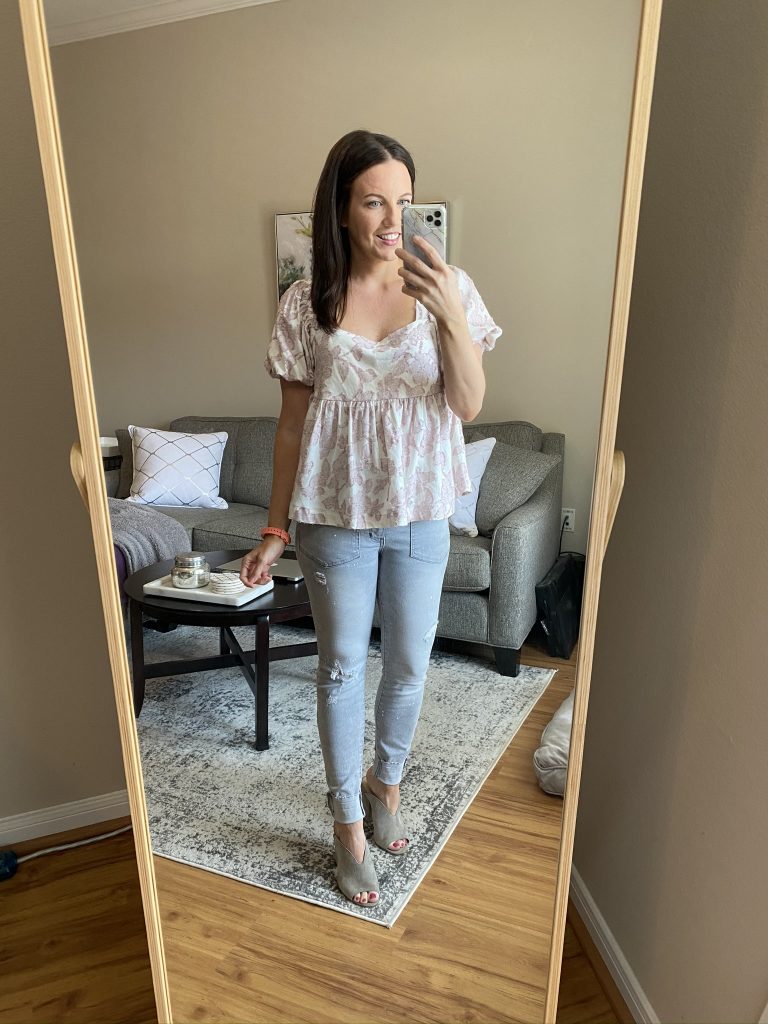 Pink Floral Babydoll Top | Light Gray Jeans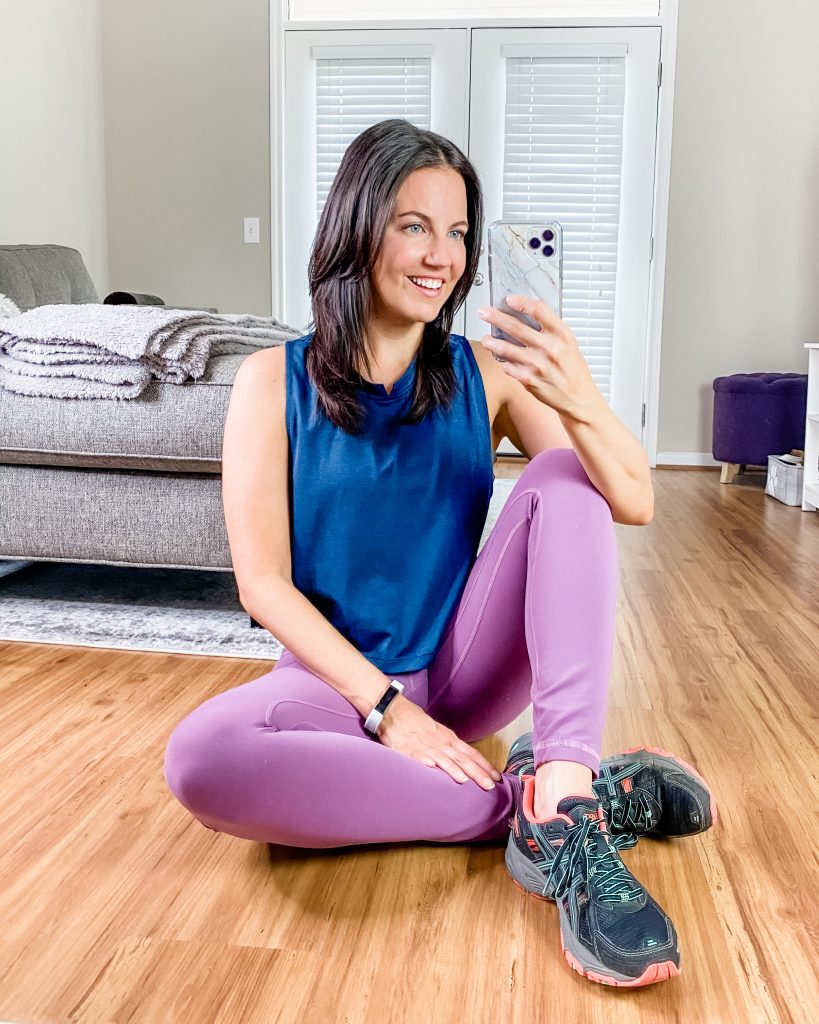 Blue Cropped Tank Top | Similar Leggings  | Same Leggings (color not available)| Same Sneakers, Different Color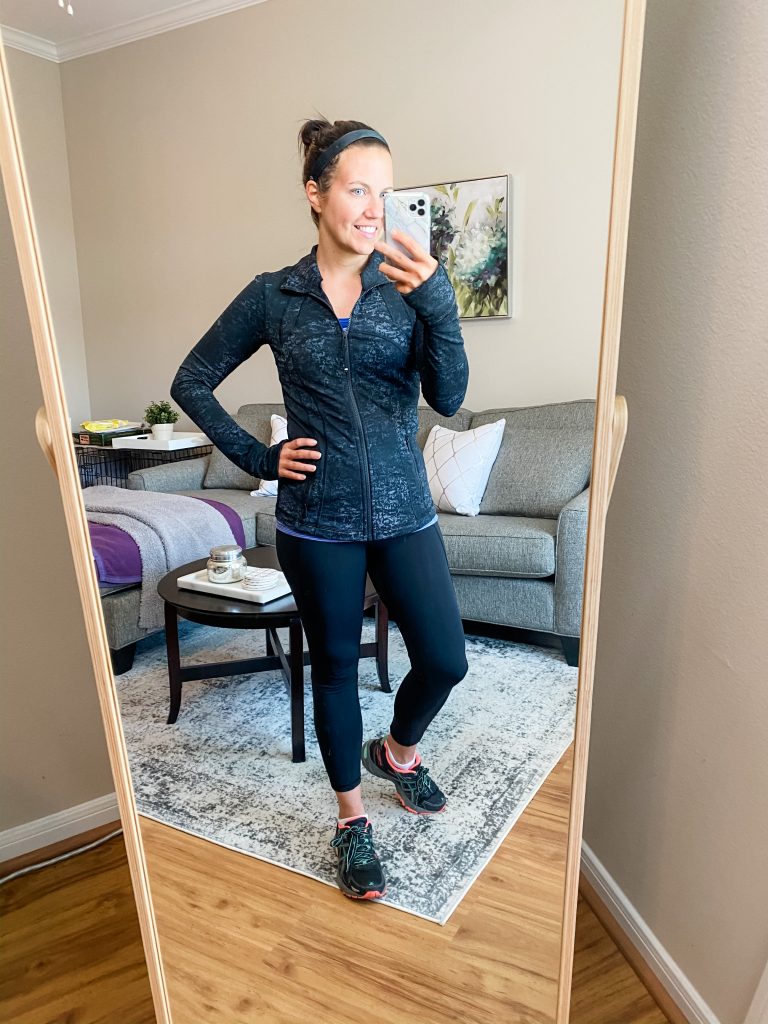 Jacket |Leggings | Similar Sneakers | Headband – doesn't move while I workout!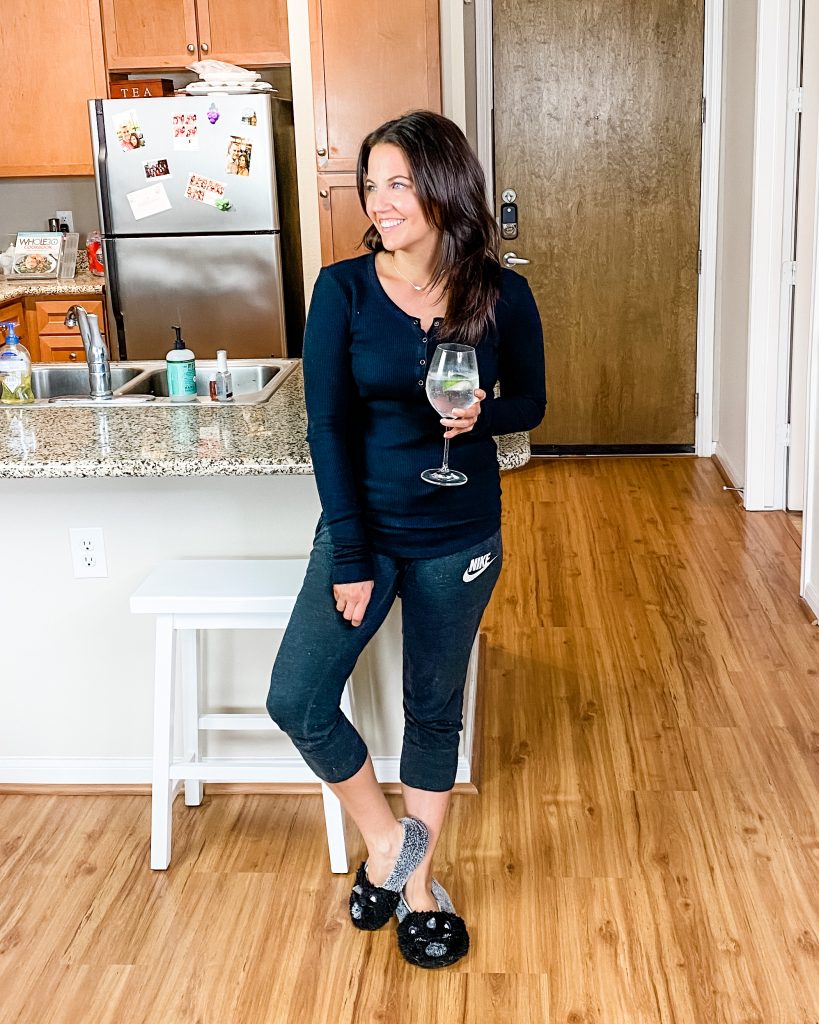 Black Thermal Top | Cropped Jogger Pants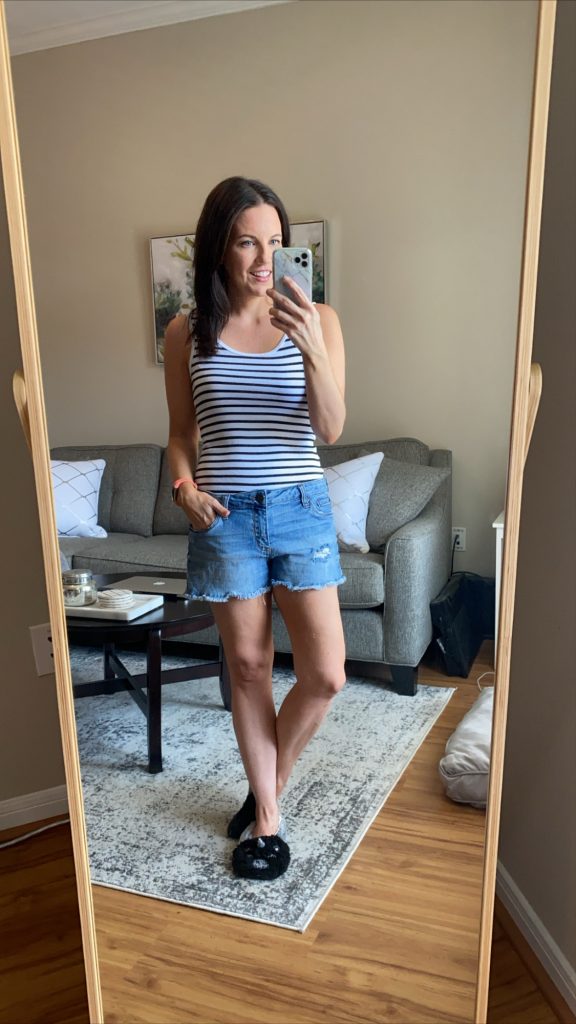 Striped Tank Top | Similar Shorts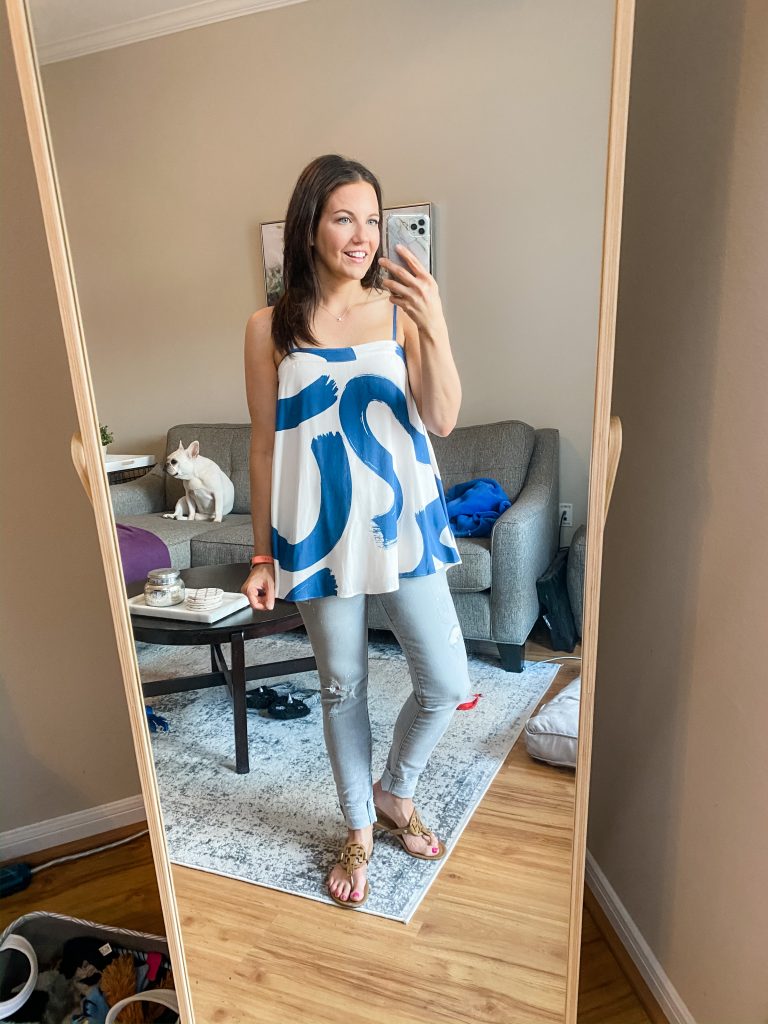 Swing Cami Top | Light Gray Jeans | Sandals
SHOP THE LOOKS

Love this post? You may also love: