Monthly Archives:
January 2023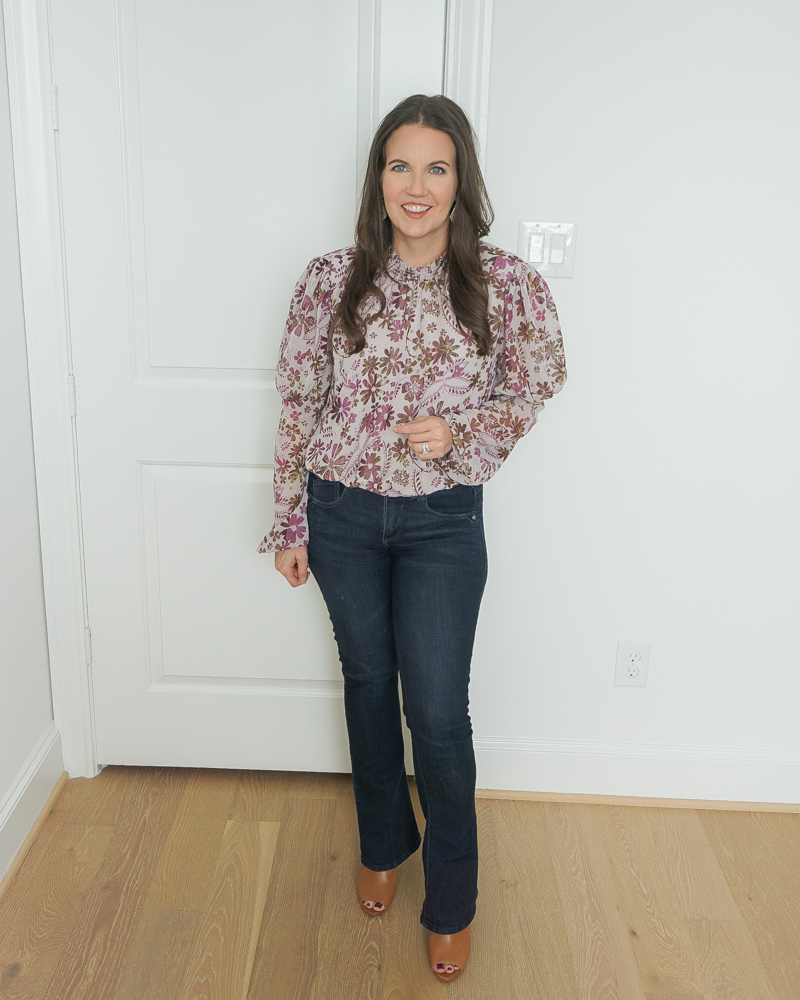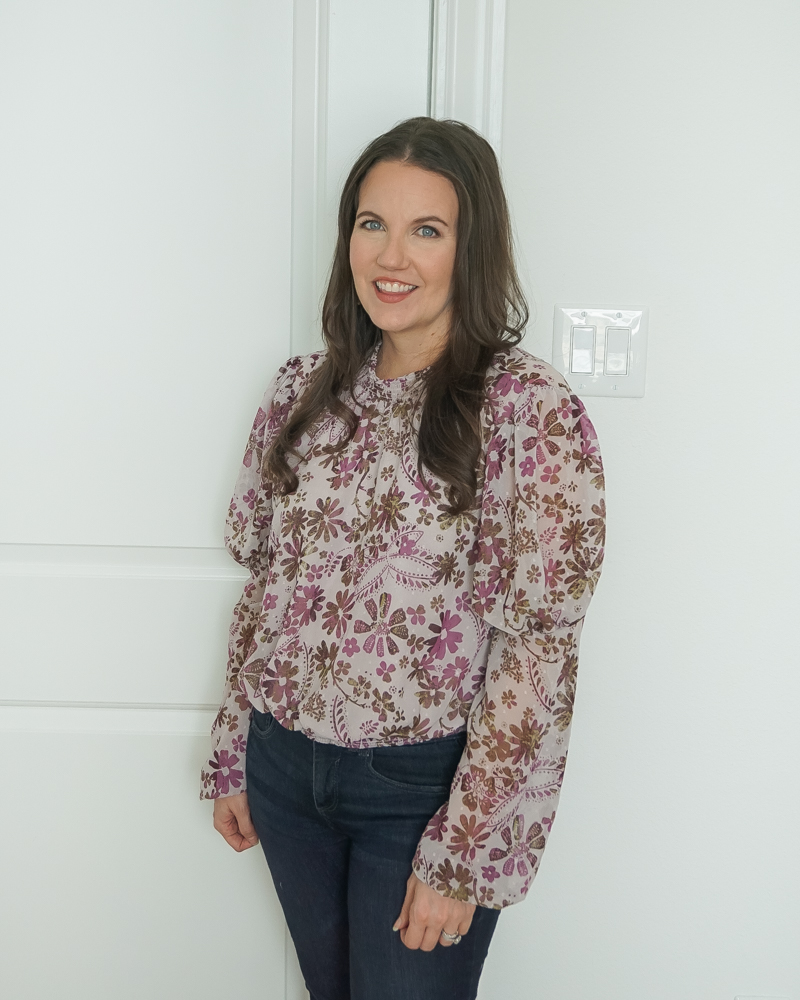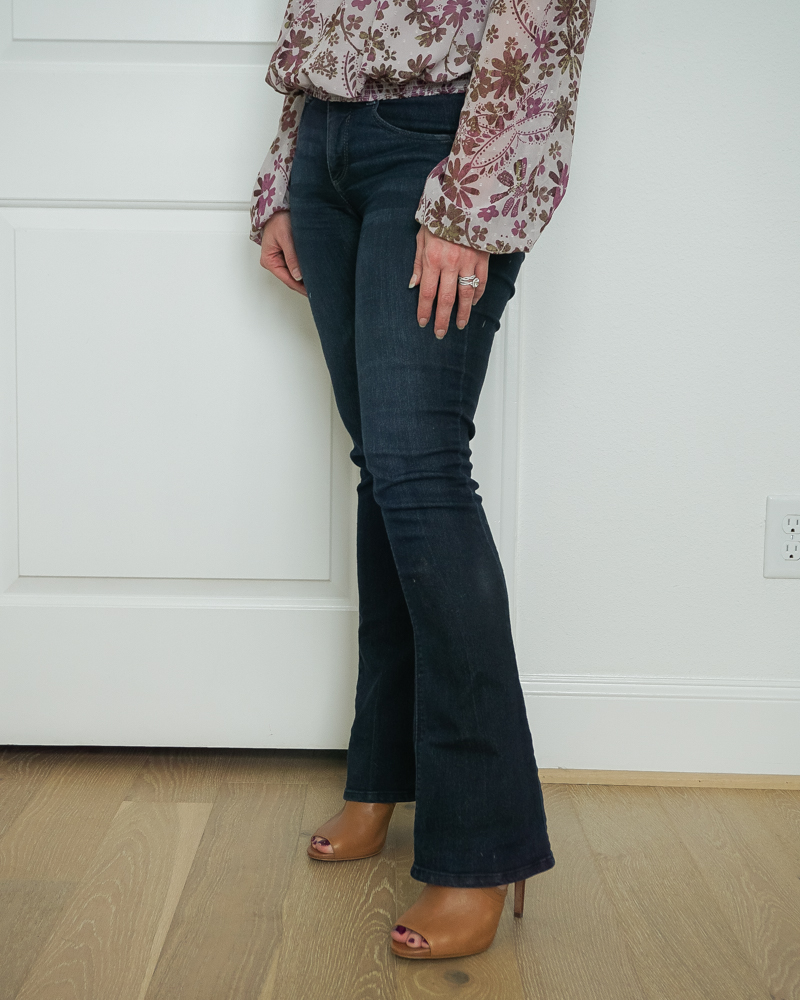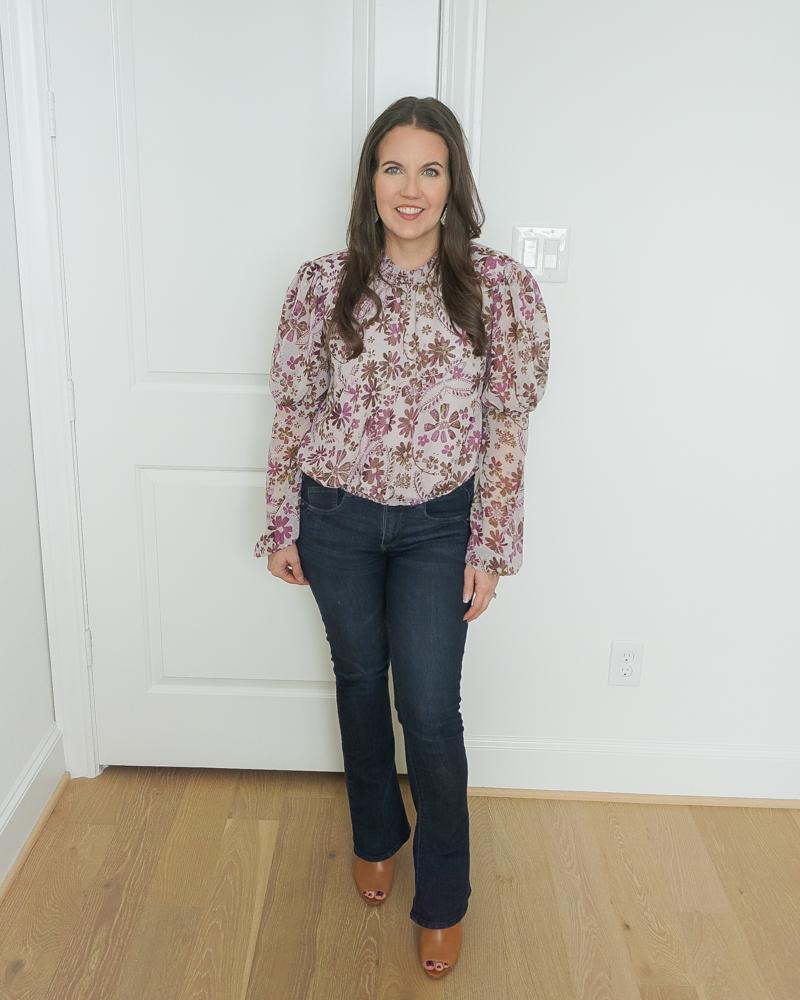 Long Statement Sleeve Floral Blouse

This long statement sleeve floral blouse has so many fun and pretty details.  It's too good to pass on.  Let's start with my favorite part – these statement sleeves.  I love the puffy top paired with the slimmer bottom.  The high neckline gives me Victorian Era vibes.  The bottom of this top is a cropped elastic hem.  This type of hem works great for creating that perfectly tucked in look.  It pairs really well with your high waisted pants.
For a dressy causal outfit,I paired this with my dark blue bootcut jeans and brown peep toe booties.  The booties linked are the same brand and super similar style.  My white earrings were the only jewelry needed to compliment this blouse.  I wanted to be sure the details and print stole the show and wasn't cluttered with jewelry.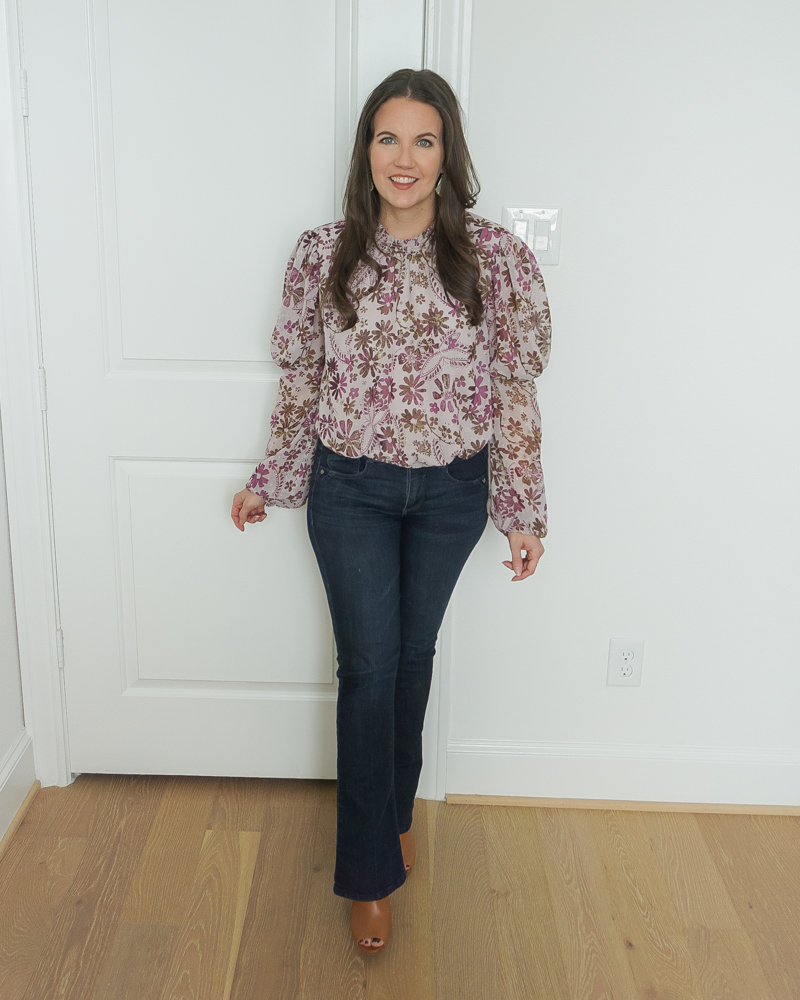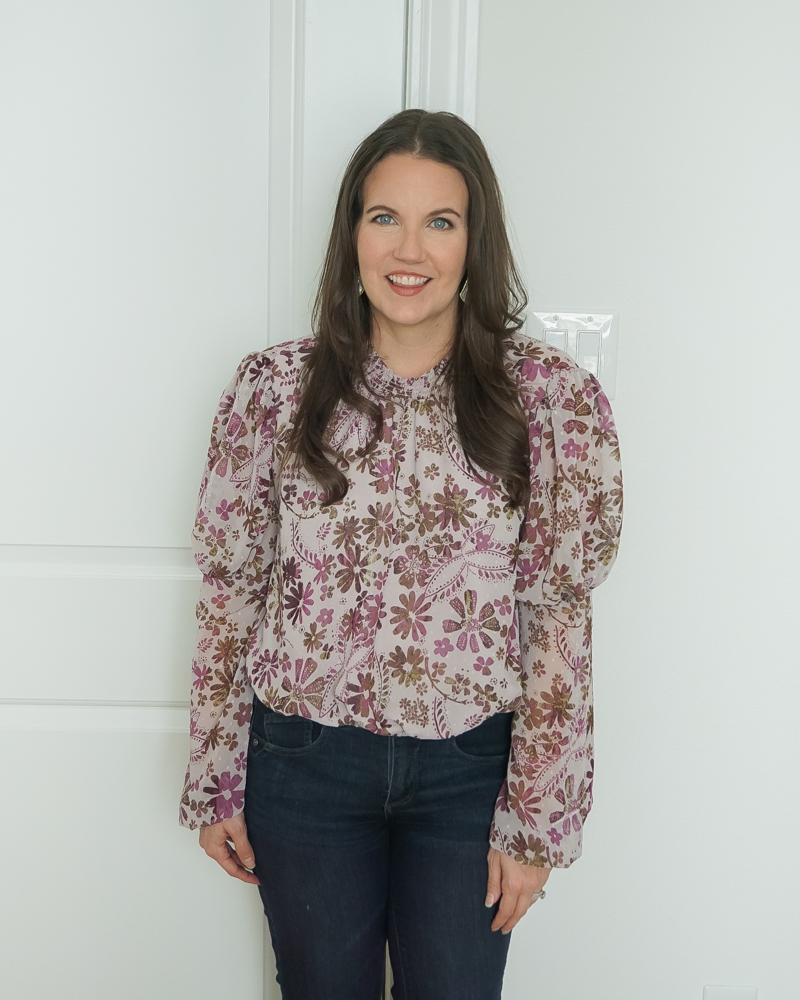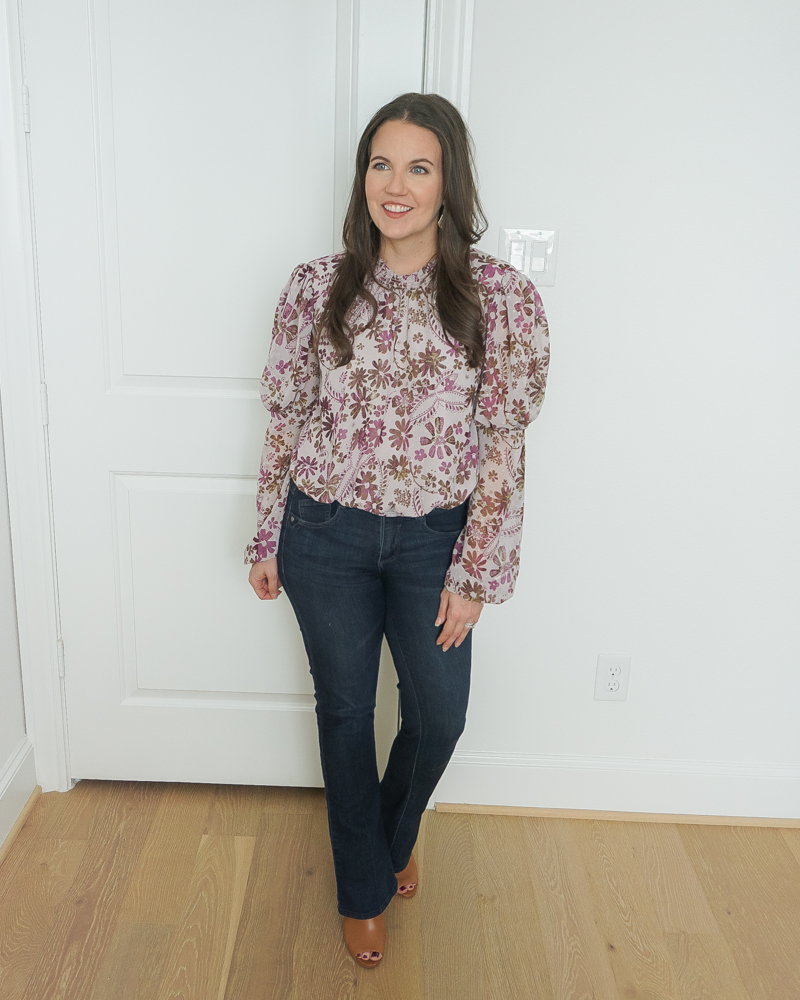 SHOP THE LOOK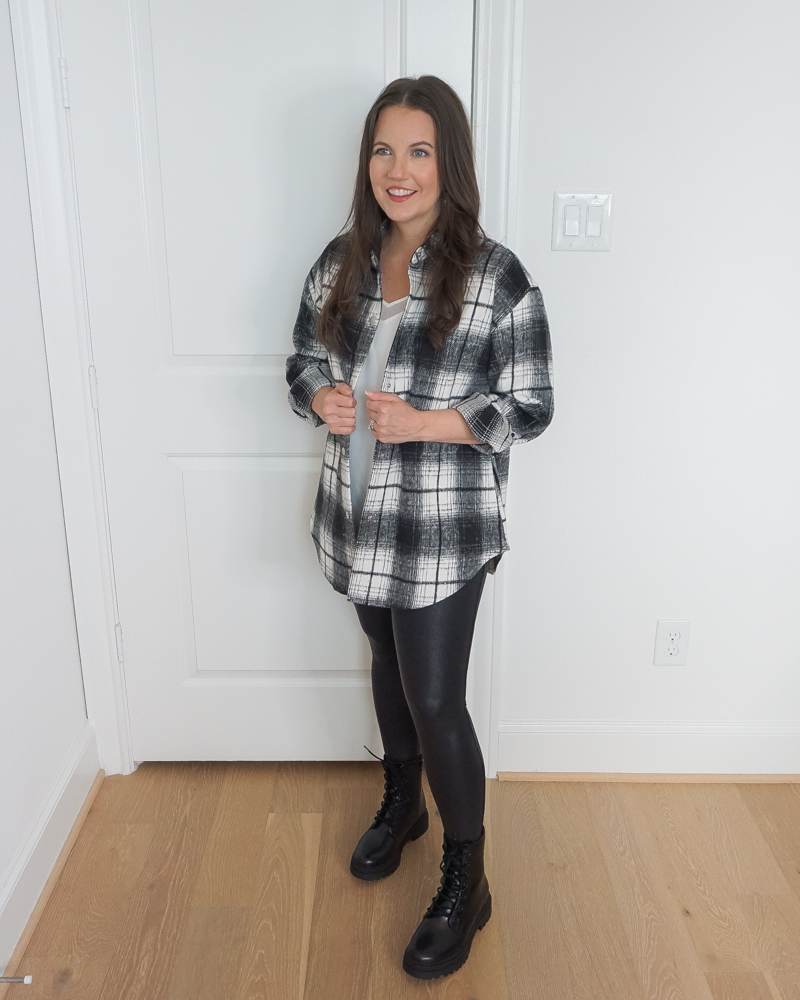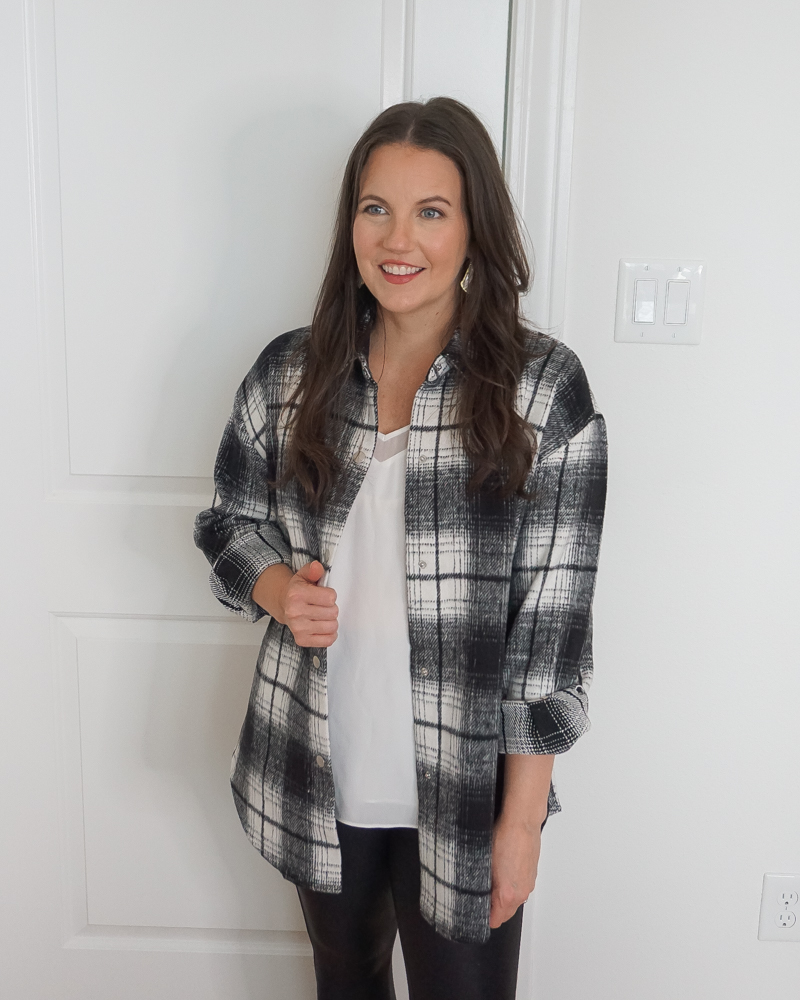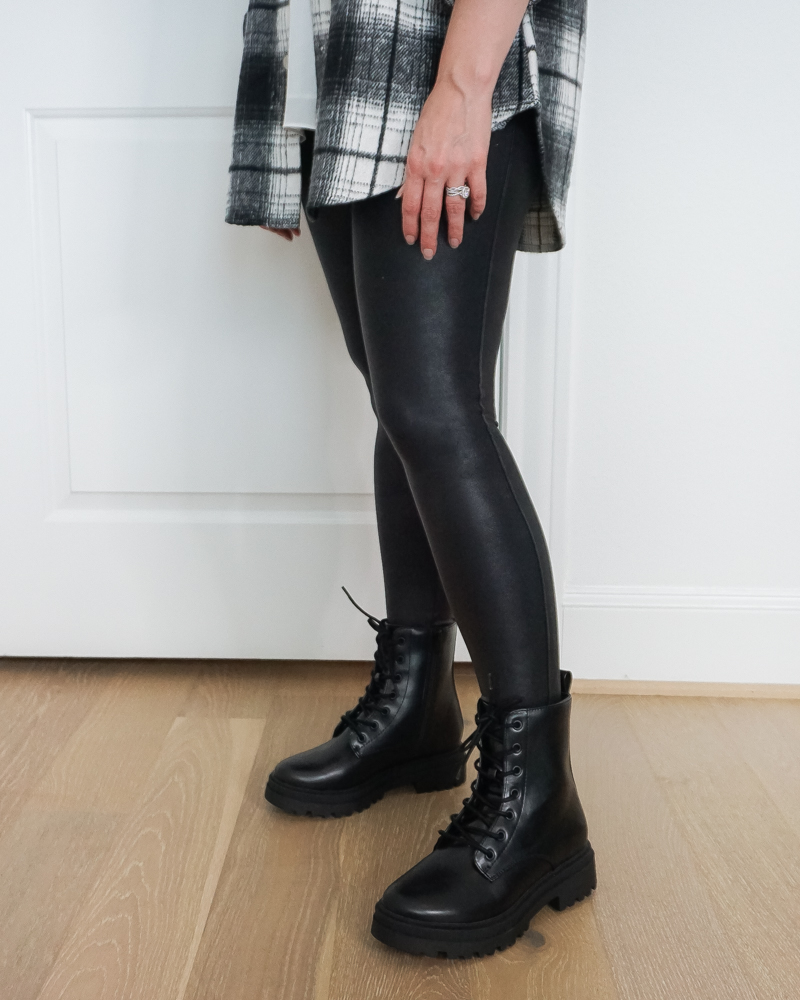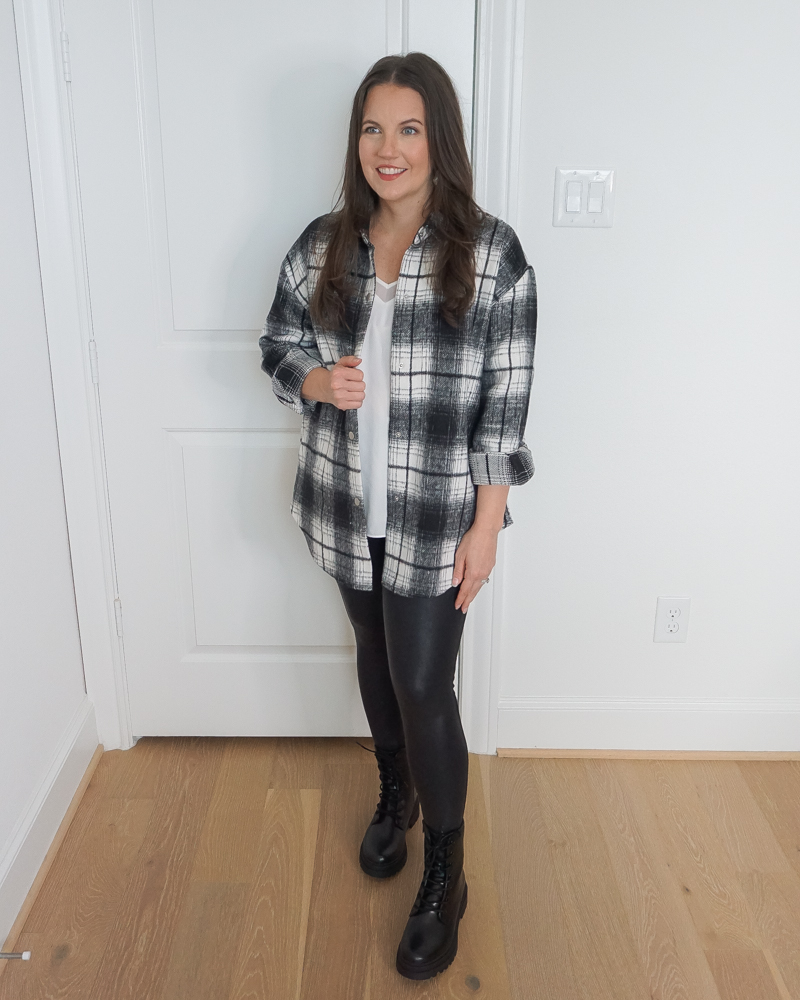 How to Wear Combat Boots

Is it too late to say Happy New Year!?!   I hope you had such a wonderful and fabulous holiday season and start to 2023.  I took an unintentional break over the holidays.  I purchased a new computer during the Black Friday Sales.  It took me a couple weeks to get things up and running and transferred over and well then it was the busy busy holiday season.  I'm happy to be getting back into the swing of things and sharing some outfit ideas with ya'll!
Late last fall, I purchased something a little different for me – a pair of black combat boots.  Yes this statement heel loving gal walked into Target and picked up the complete opposite.  I'd been spotting some really cute ways to style them and wanted to give the look a try.  Per my usually routine for trying a trend I'm a little on the fence about, I found an affordable pair to purchase and style.
My go to way to wear combat boots is with a skinny bottom and flowy, loose, or oversized fitting top.  My faux leather leggings are a top pairing with these boots. I think it gives these boots a chic edgy feel.  A black plaid shacket is the perfect compliment to this look.  You could also opt for an oversized sweater in a bold color for another causal outfit idea.  If you want to try something other than leggings, skinny jeans are a good alternative.  Pair it with a preppy button down shirt to create a mix and match style look.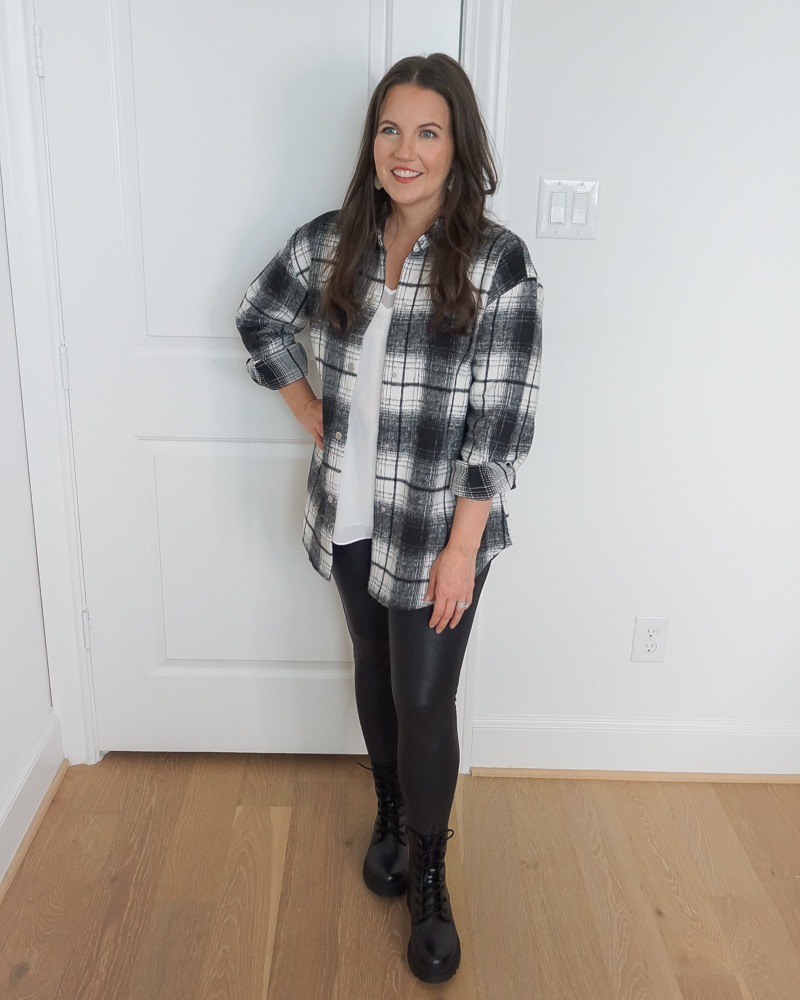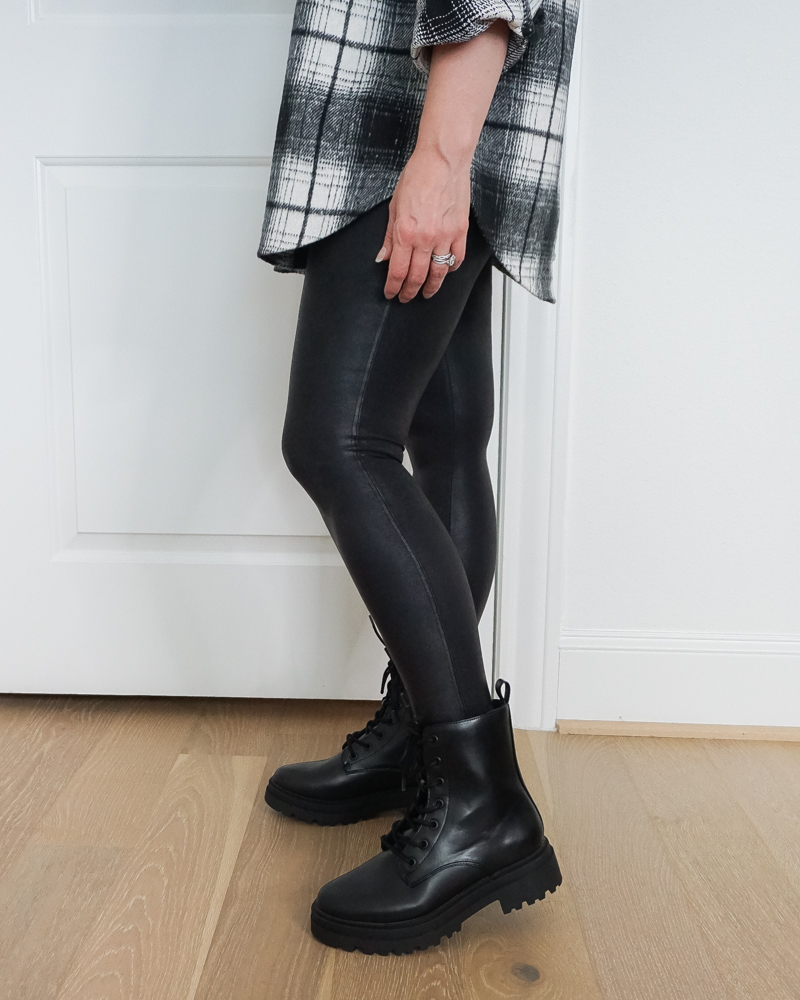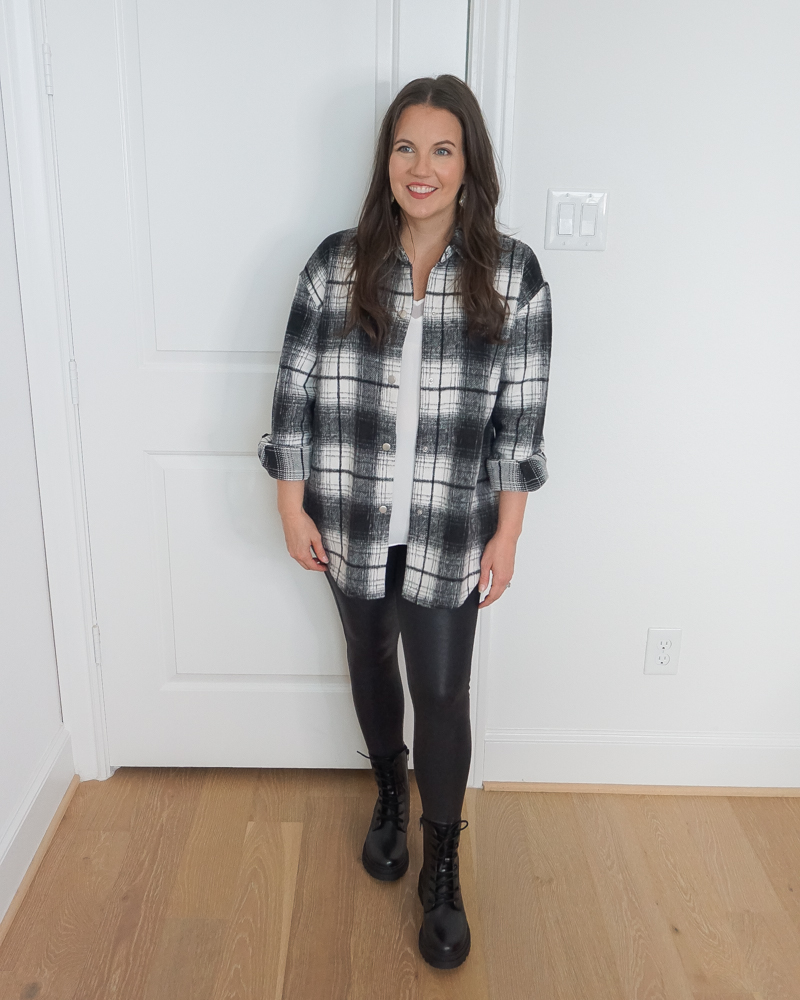 SHOP THE LOOK