Monthly Archives:
December 2021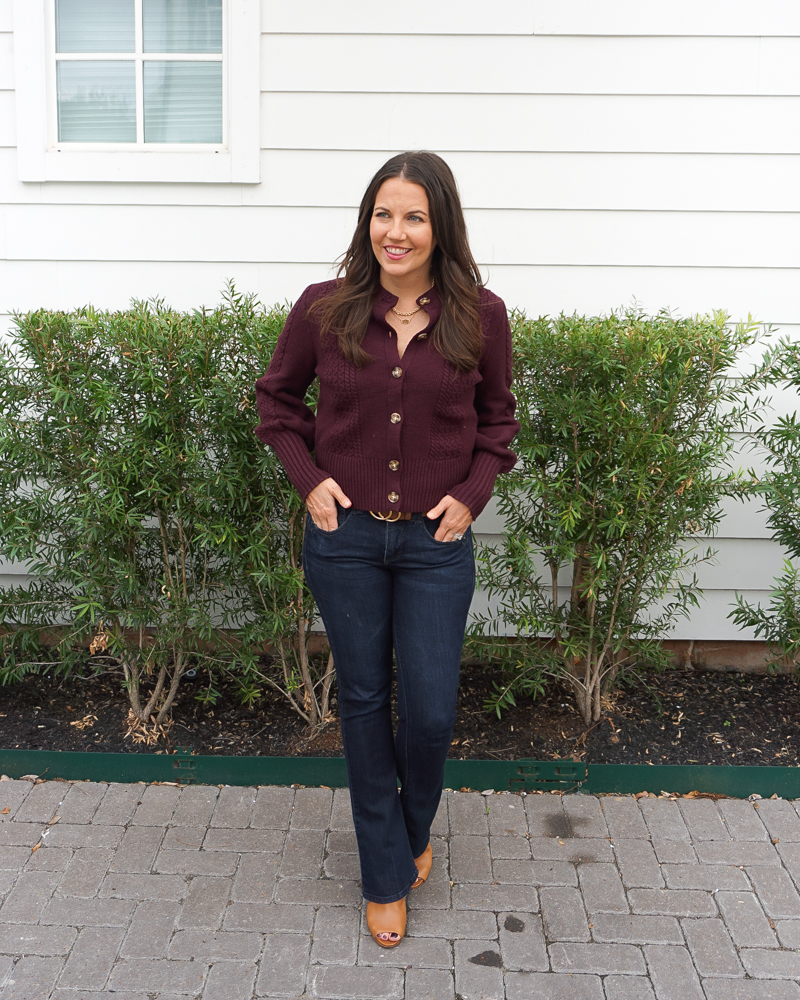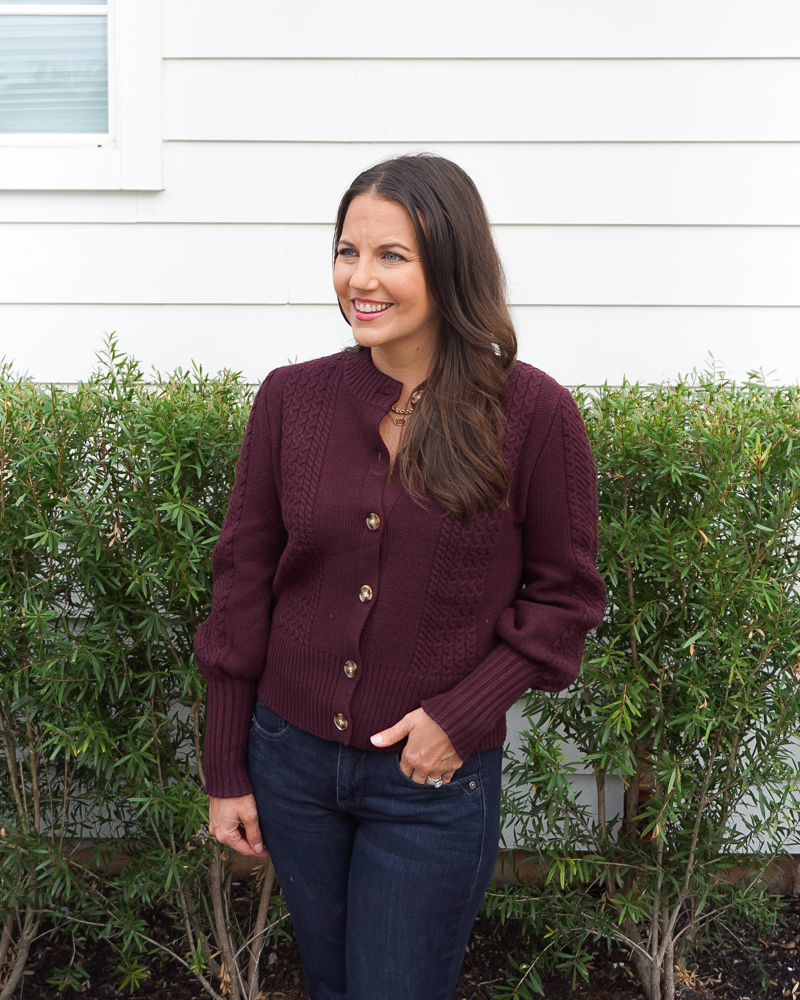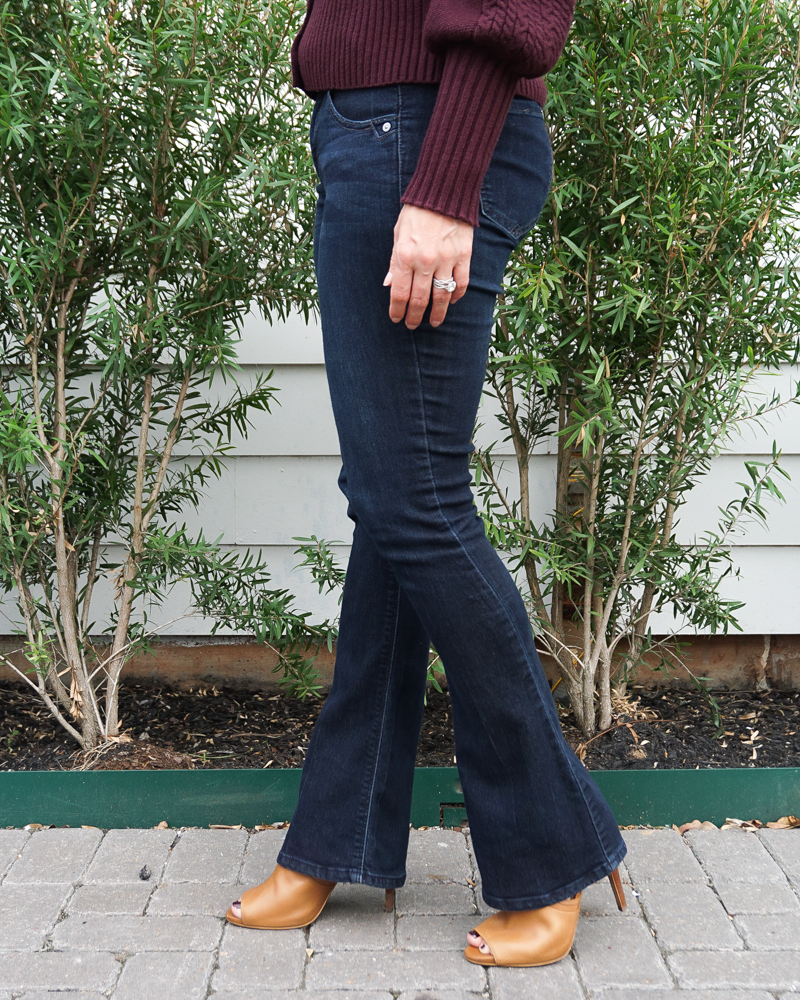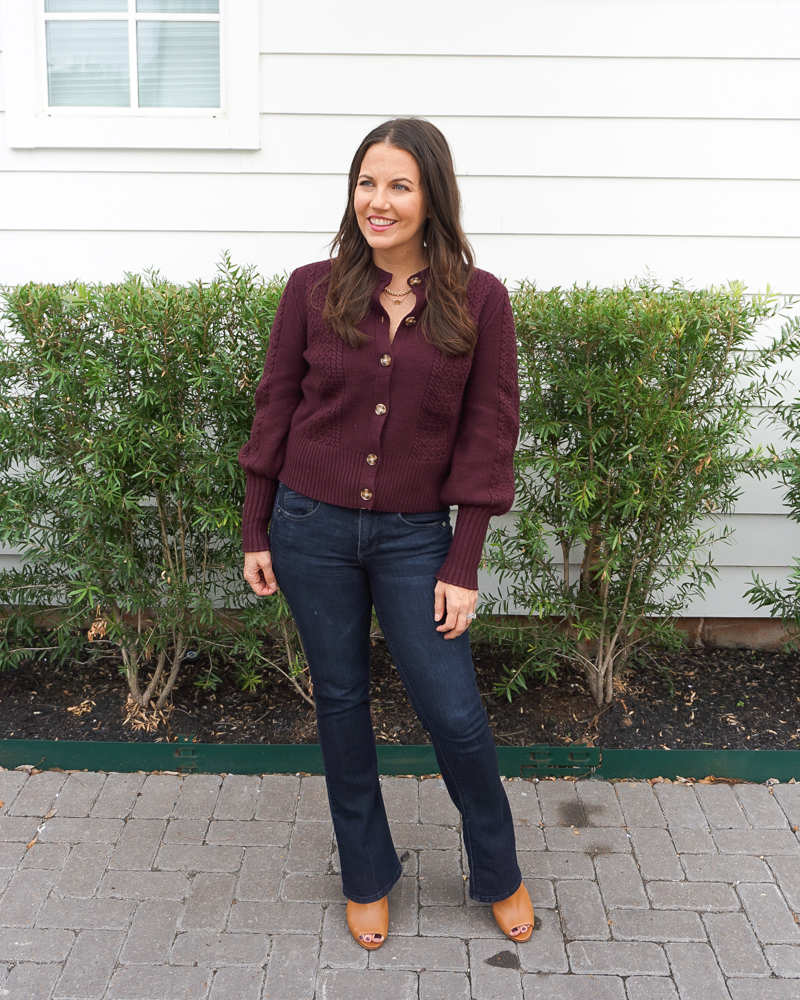 Another day, another cardigan sweater!  I've seen so many short cardigans this season.  I think this burgundy cardigan sweater is a great dual use version. Buttoned up, this cardigan works as a basic sweater.  Keep it open and add along pendant necklace for a cardigan style.  I prefer a fitted tank top under this sweater both while wearing it closed and open. White is a great color choice, and pink or navy would be a fun color mix to try out.  The sleeve details are a fun addition that add a little something different to the basic cable knit sweater design.
If you are looking to mix up your layered necklaces, I recently added this thick gold rope necklace to layer over my more dainty short pendant necklaces.  I love the way it looks paired with both gold and rose gold necklaces.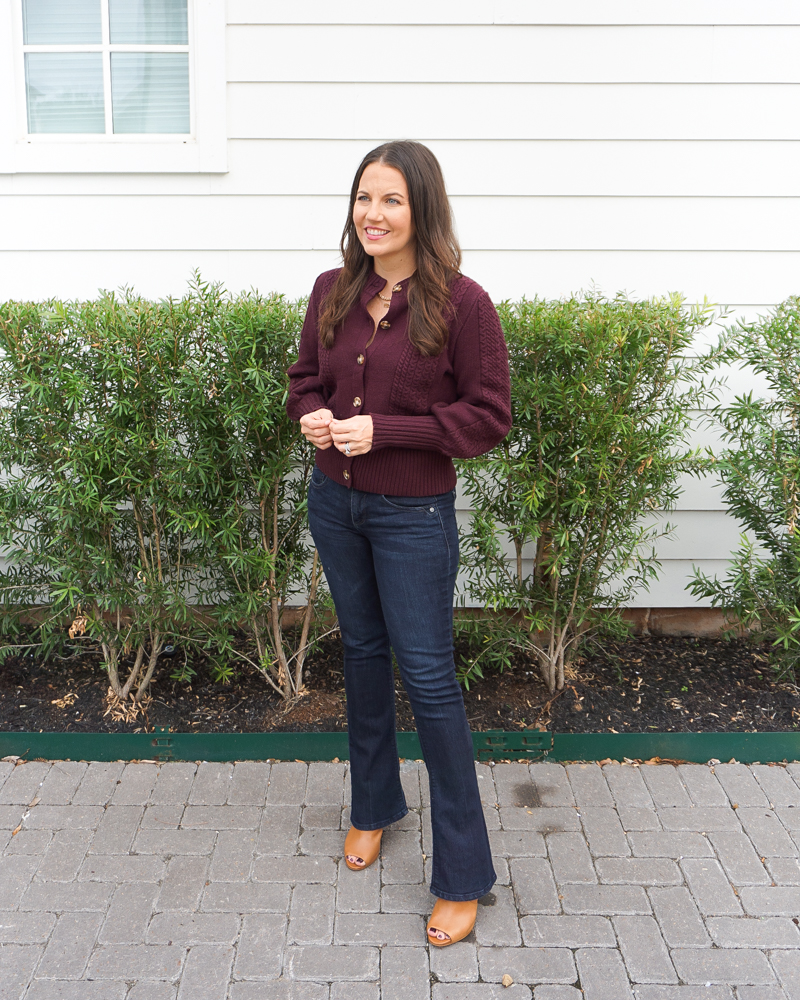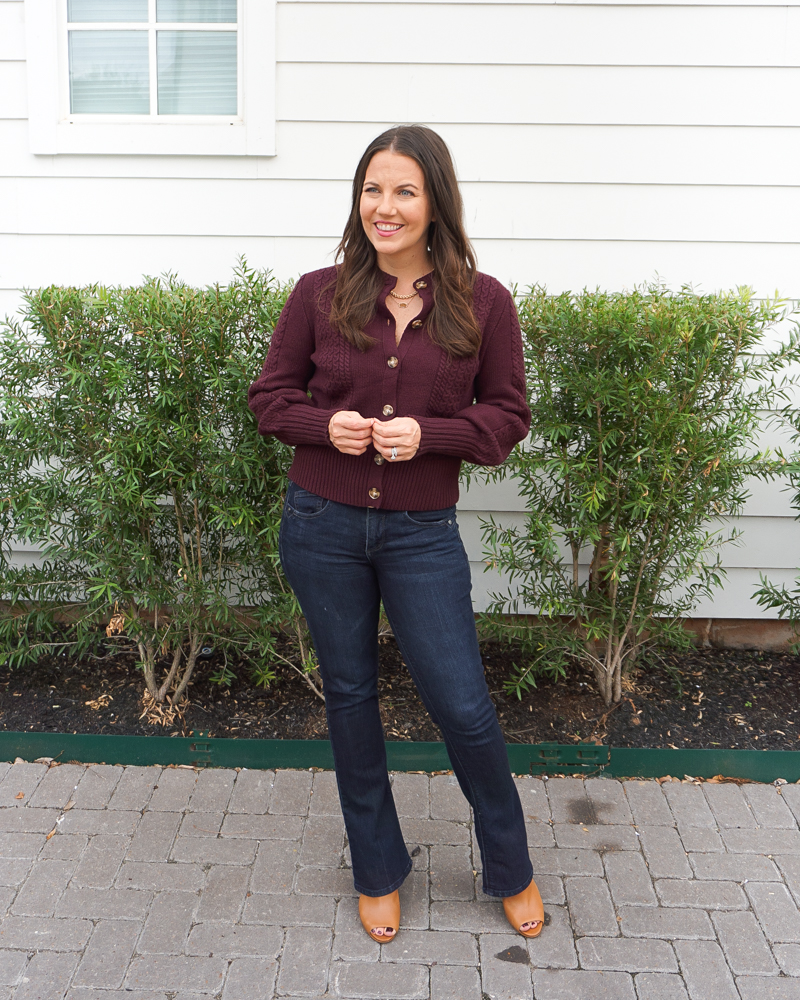 SHOP THE LOOK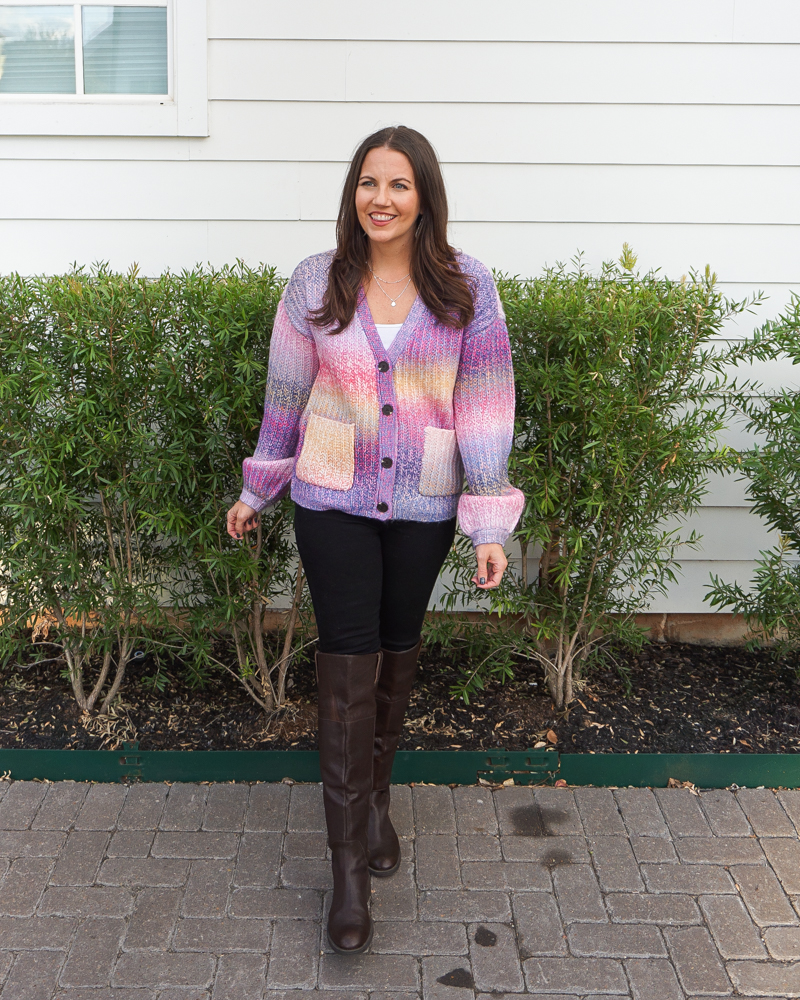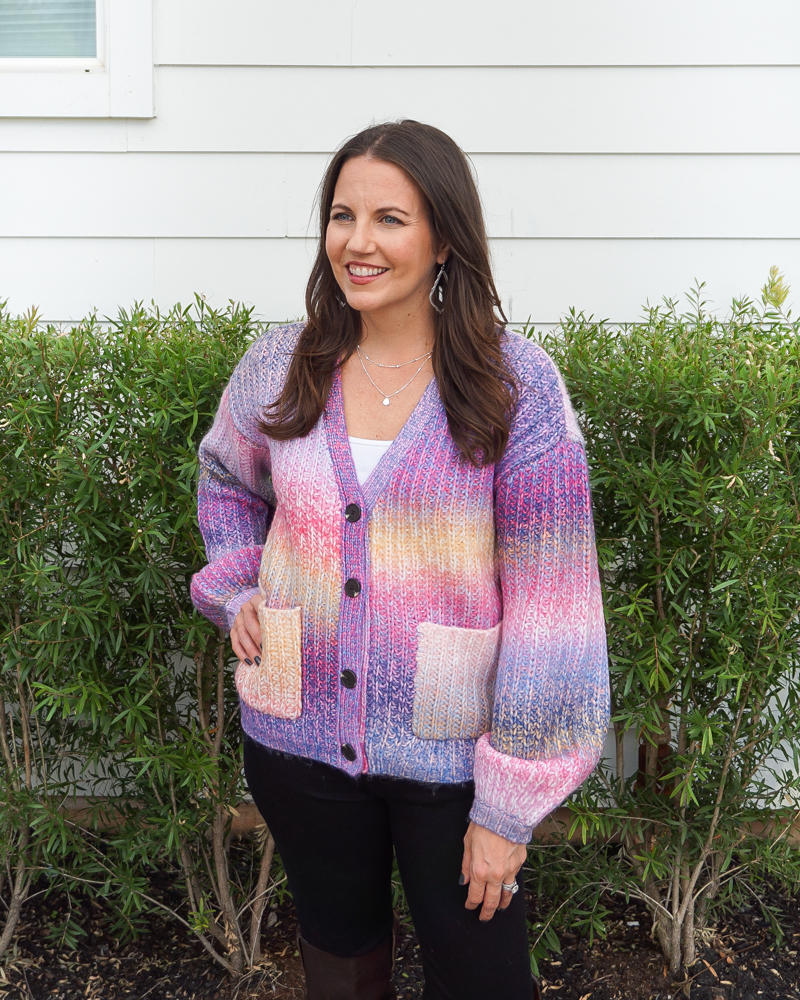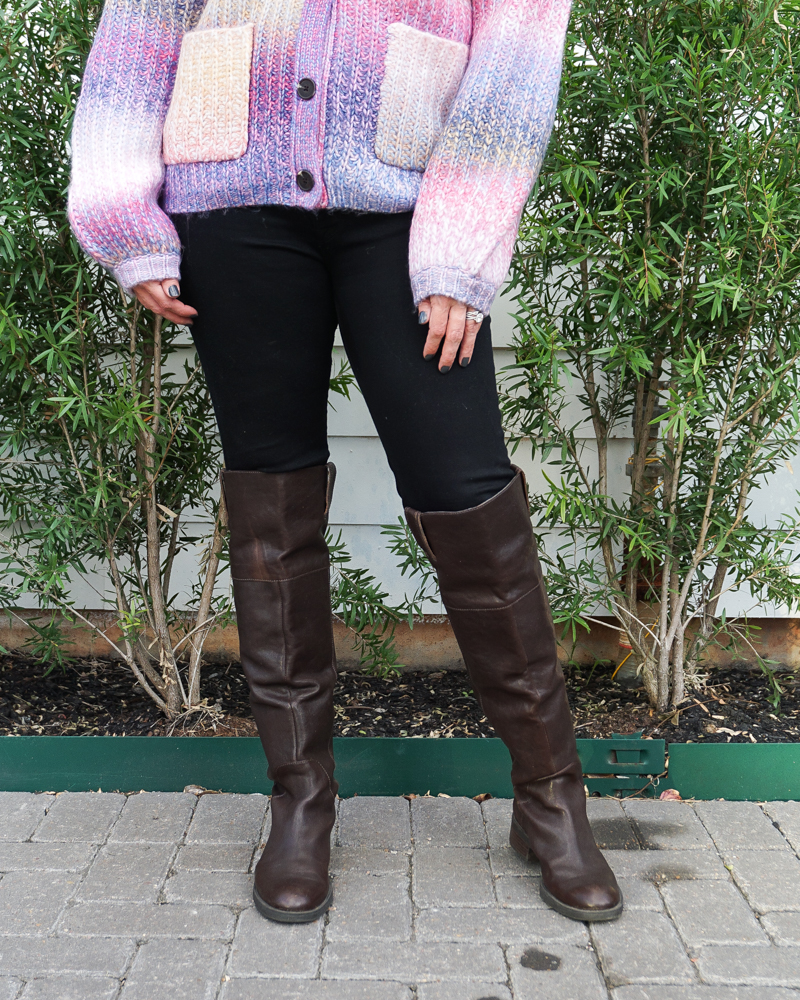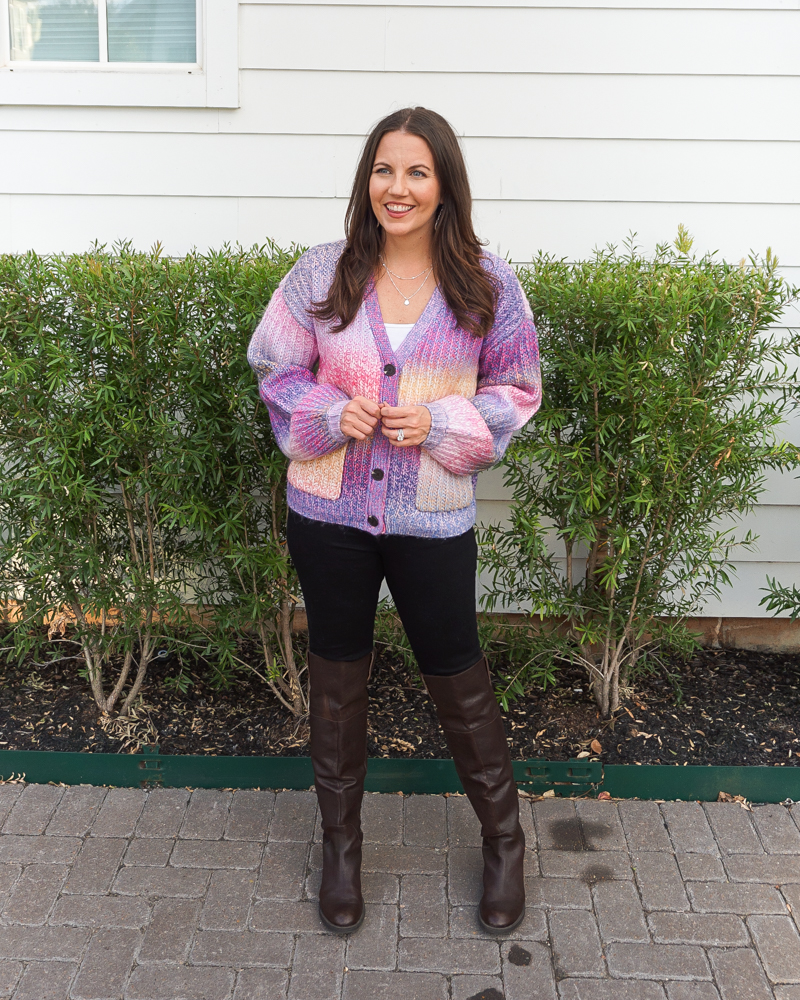 Welcome to Sweater Season!
This pastel striped cardigan sweater is so gorgeous in person! I think the colors are way prettier in person than on the store's website.  It's brighter and more vibrant in person. I found this sweater on multiple sites, and I think the layout of the colors will vary slightly from sweater to sweater.  The fun colors are perfect for mixing up my normal blacks, grays, and jewel tone colors of the fall and winter season.
In addition to being beautiful, this cardigan sweater is so soft and cozy! It's perfect out and about with jeans and boots, but my favorite way to wear it so far has been with leggings while lounging around the house.  I layer it with a white tank top because I think it brightens the colors in the sweater.  You could also do a black or navy tank top.  Another style option would be to leave the cardigan open and add along pendant necklace.  The bright colors of the sweater work great with blue jeans, and distressed jeans create the perfect casual fall outfit.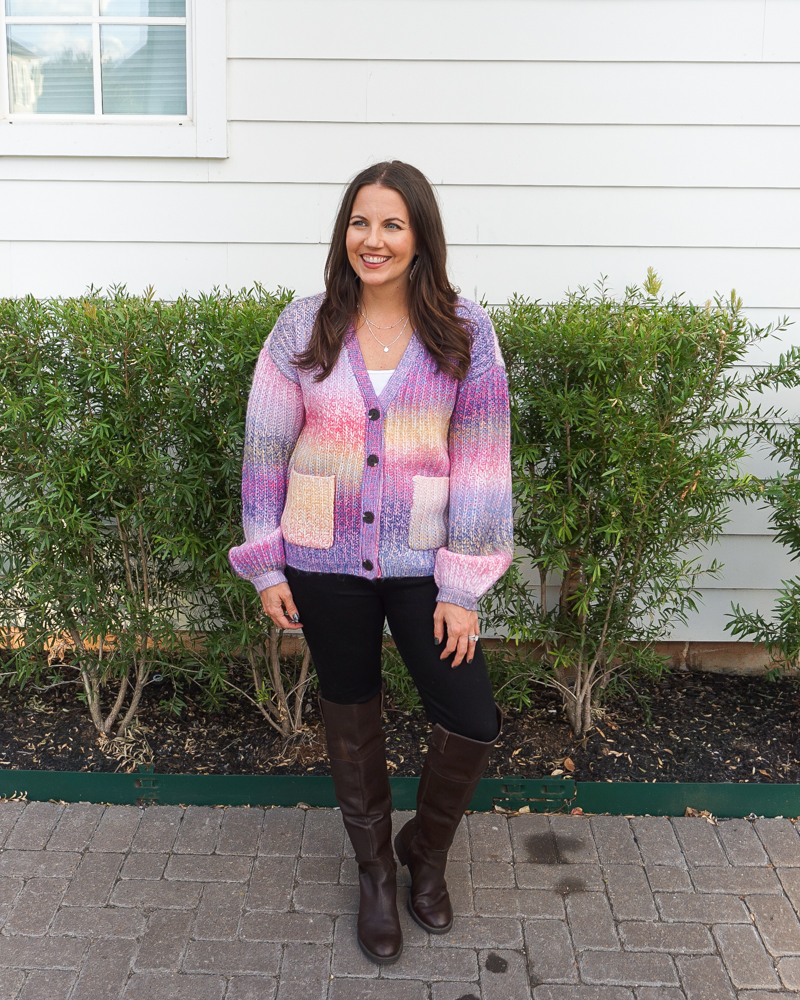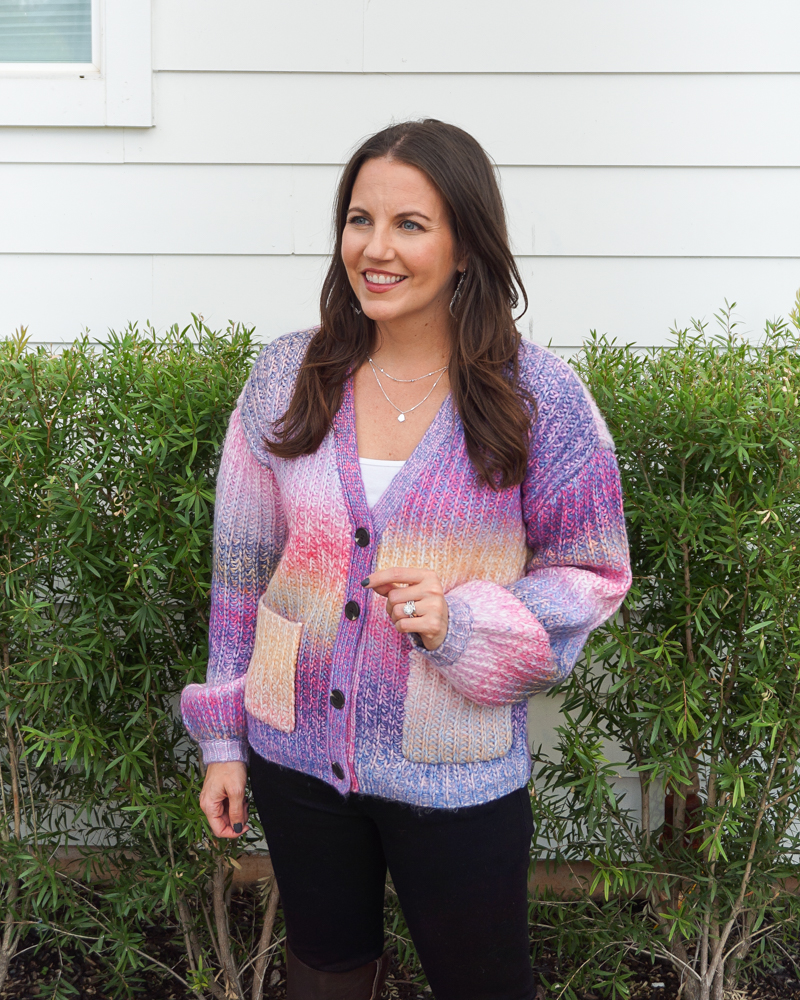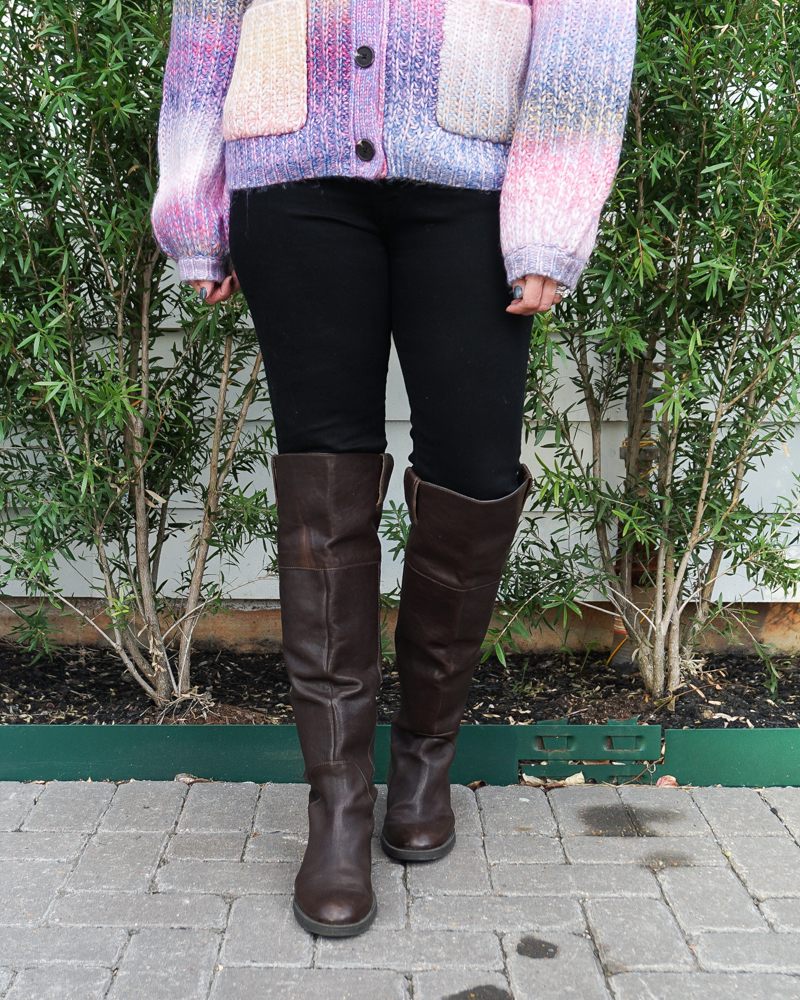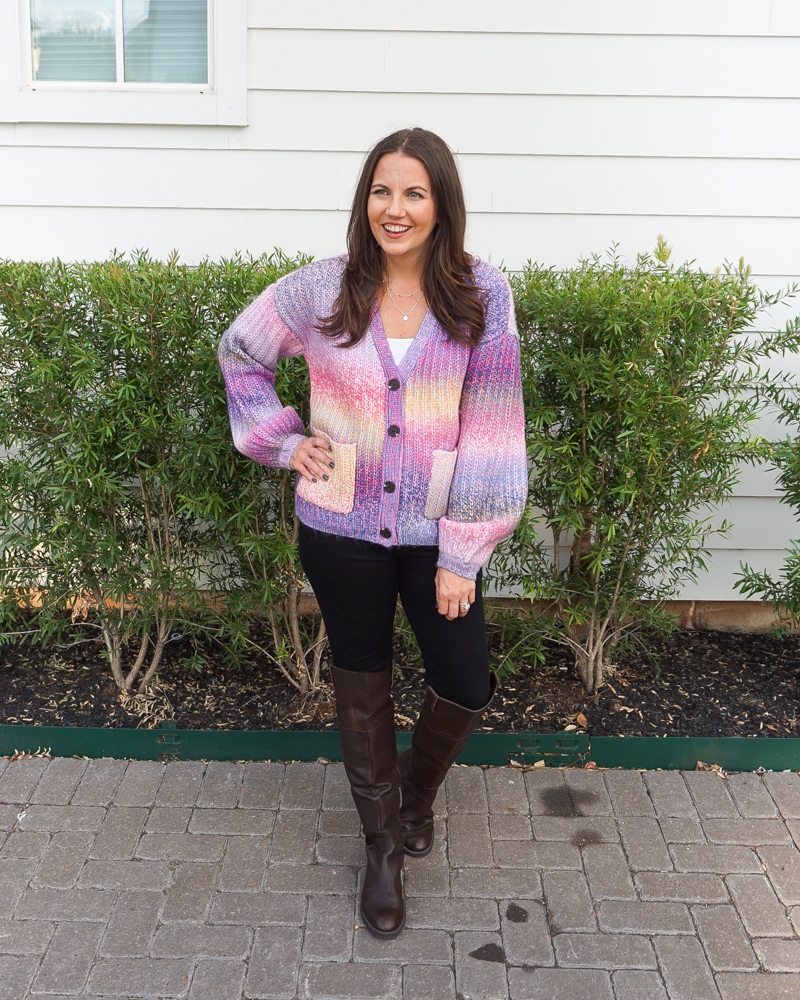 SHOP THE LOOK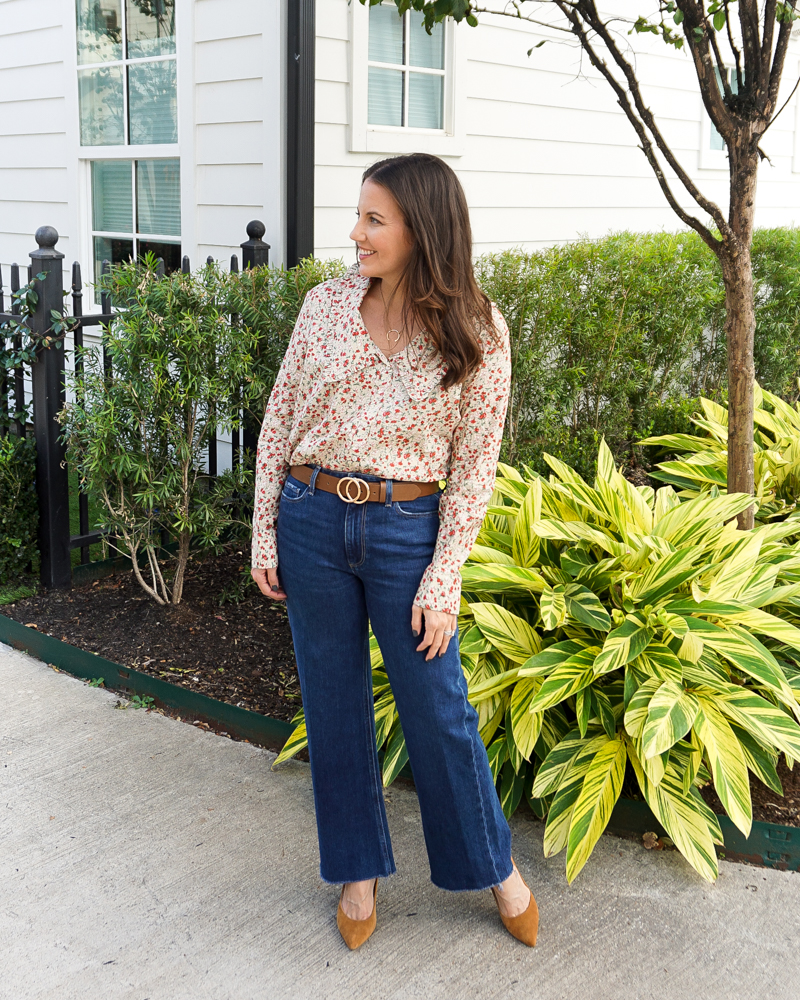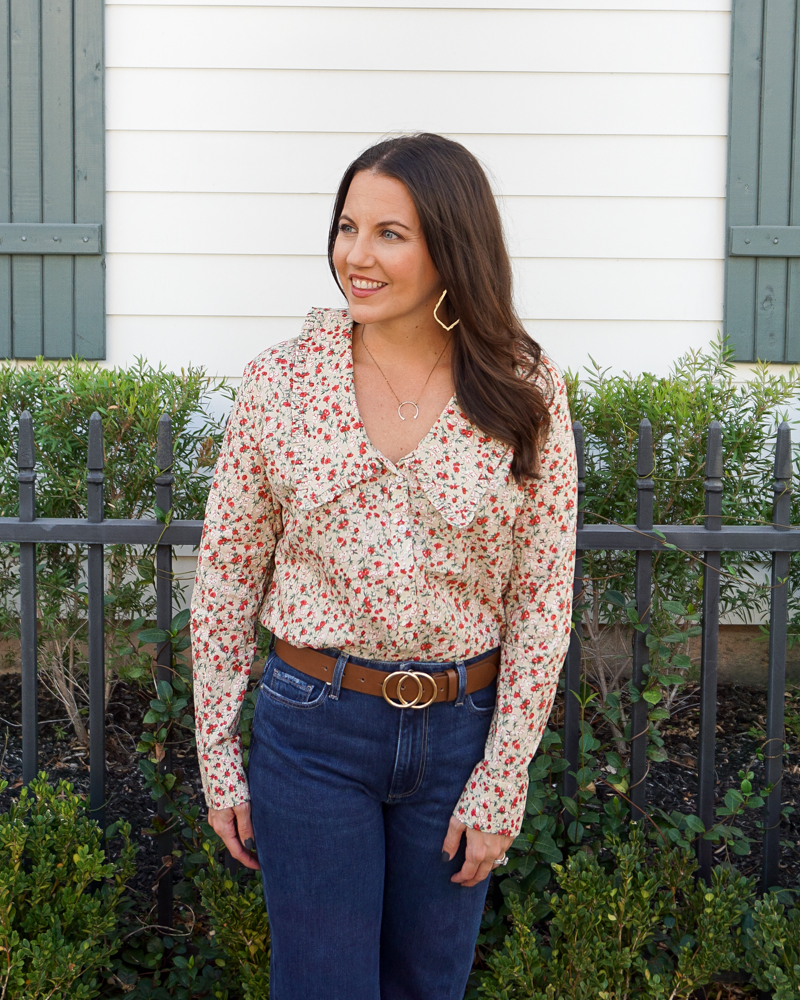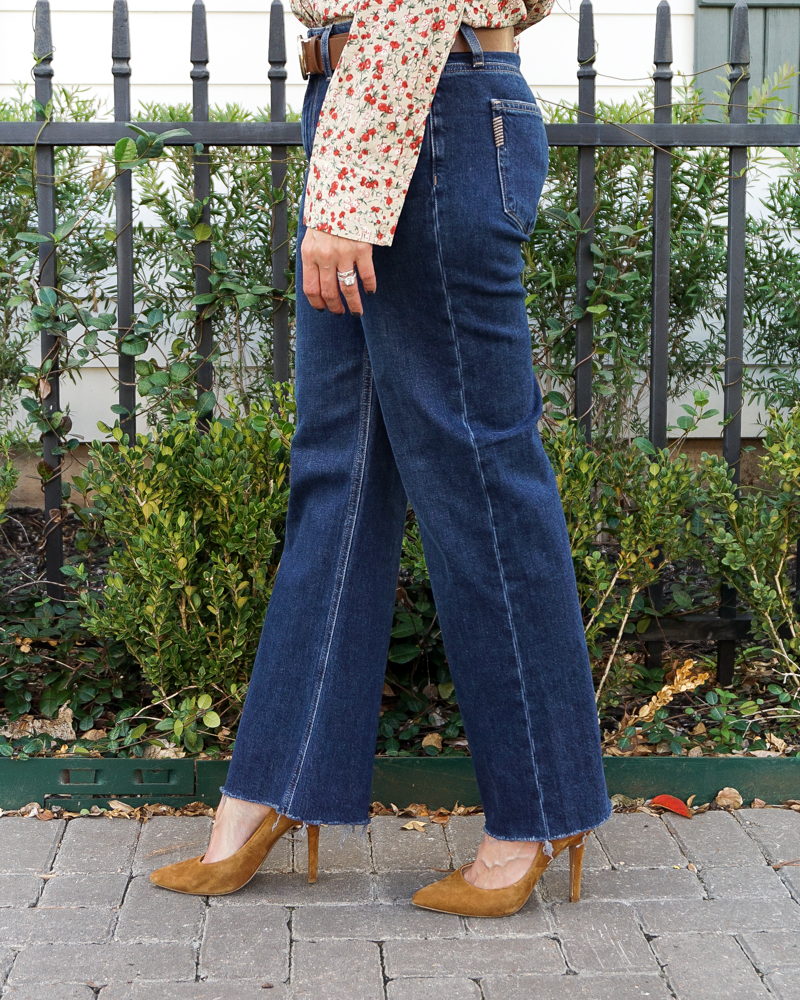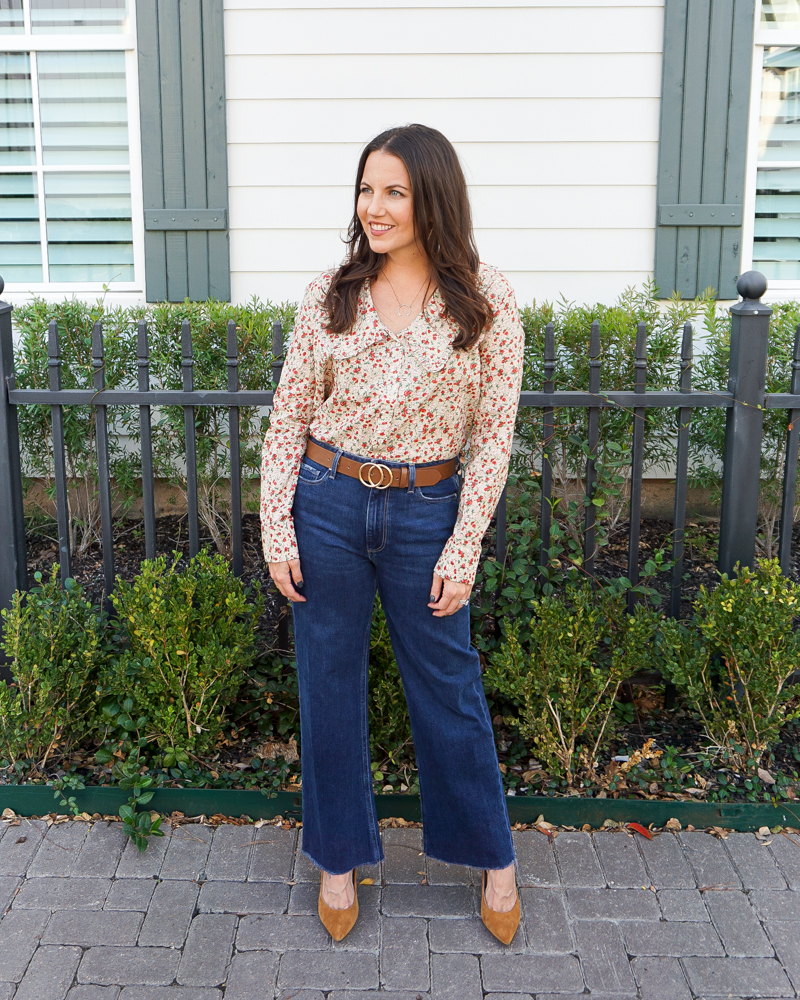 If I'm not going to have a statement sleeve, then give a statement collar! How fun and fabulous is this wide collar blouse!  The small ruffle trim on the collar adds a little bit of a feminine touch which pairs perfectly with the red floral print!  I wore this top for Thanksgiving with my bootcut jeans and to the office untucked with black skinny jeans.  It works both ways.
I'm trying to branch out of my skinny jeans, so I decided to try these trouser style jeans.  They feel like a cross between straight jeans and bootcut or flare jeans.  They have a loose fit throughout the leg and are cut similar to dress slacks.  Heads up, these are ankle jeans.  It's a little petite jean shopping trick of mine to avoid alterations.  I find ankle jeans tend to hit right at the perfect spot which helps when they have a frayed hem like this pair.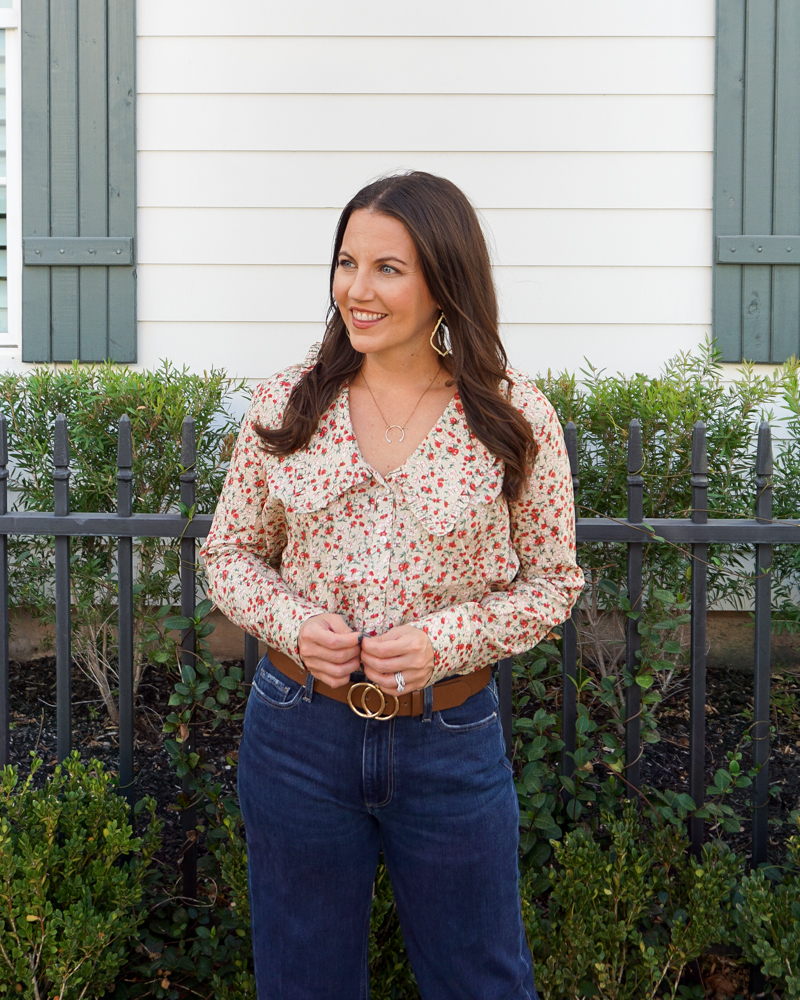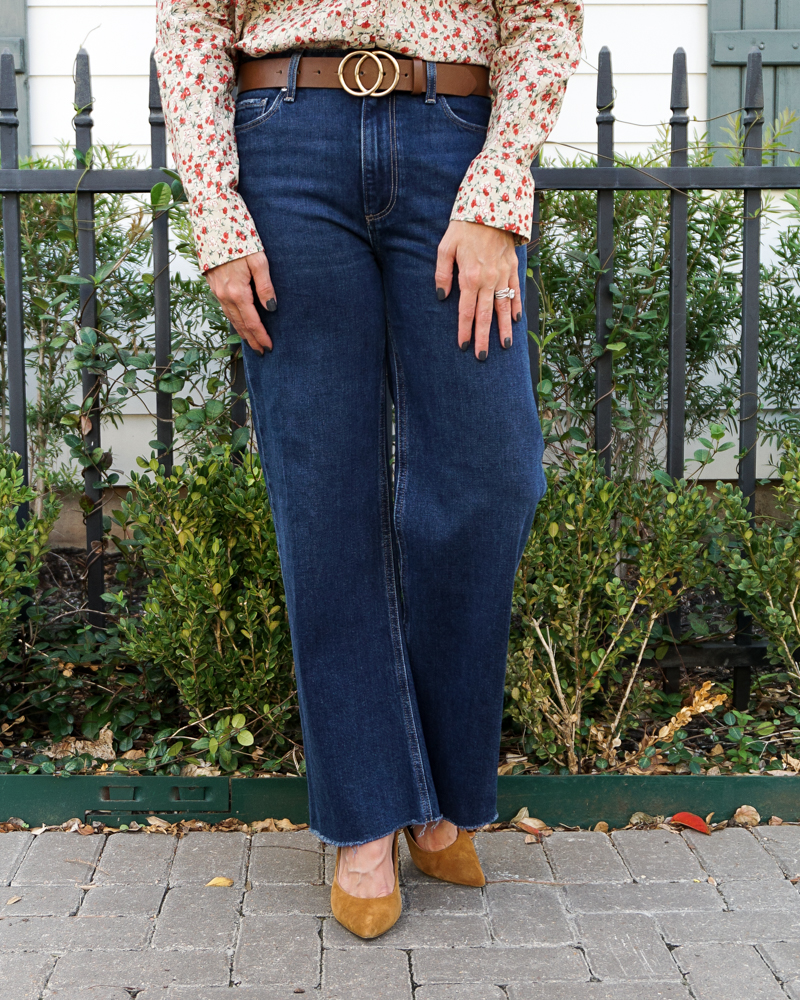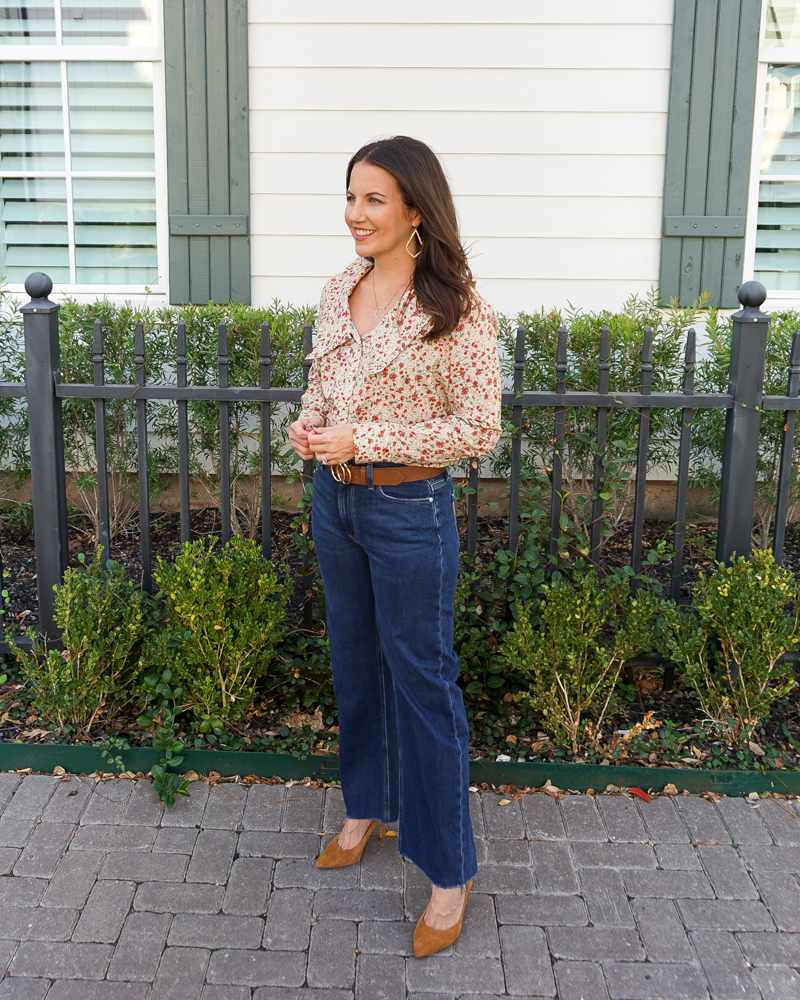 SHOP THE LOOK