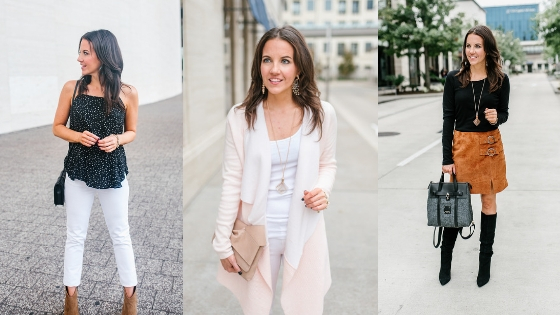 Hi and Welcome to Lady in Violet!
I have always been a firm believer that a fabulous outfit can change your life. Why? Because if you feel put together, fabulous, and love what you have on, you will walk out that door feeling confident, happy, and ready to take on whatever life is going to bring you today.  Somedays for me that might include sky high stilettos and a body con dress, other days a silk blouse and pencil skirt, and even a plain white tee and jeans.   Styling outfits has long been a passion of mine.  A way to create the person I feel like being today.  I love affordable fashion finds and a good designer splurge.  I created this space to share my love of fashion and creating confidence boosting outfits.  I hope in this space you find inspiration to live out your best life, an outfit that makes you feel like you can conquer the world, and while we are at it a killer pair of shoes.  Consider me your new shopping partner and hopefully your newest gal pal!
xoxo – Karen
Follow Lady in Violet INSTAGRAM | TWITTER | FACEBOOK | BLOGLOVIN
Follow my Fashion Adventures!