Monthly Archives:
March 2021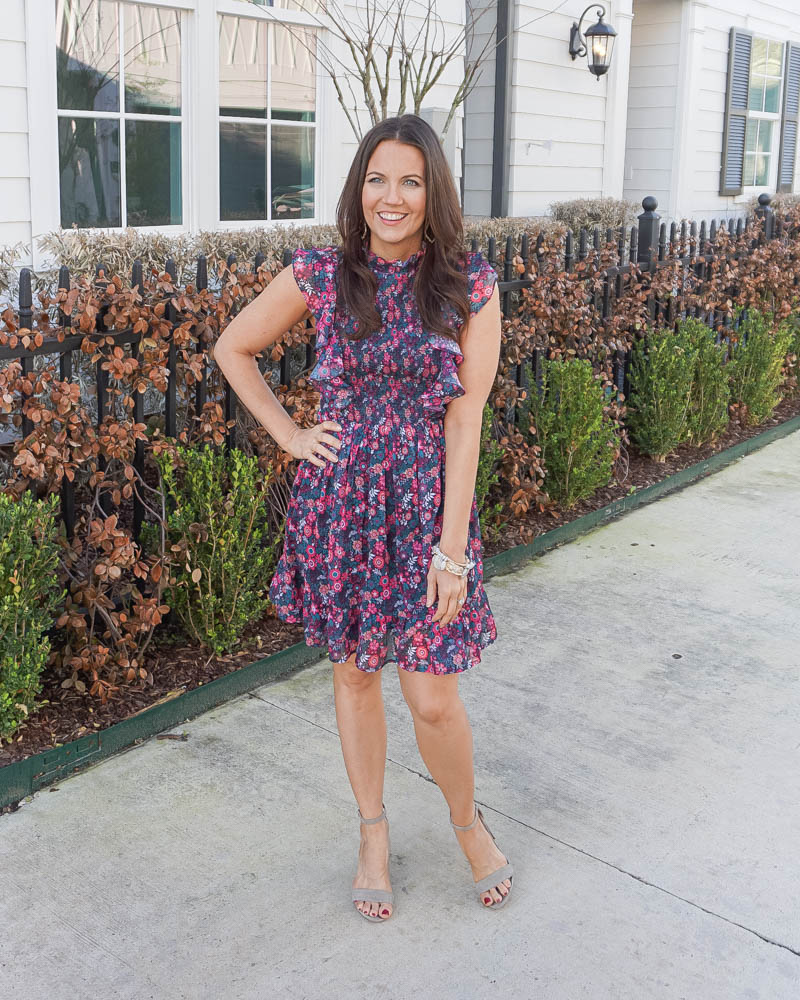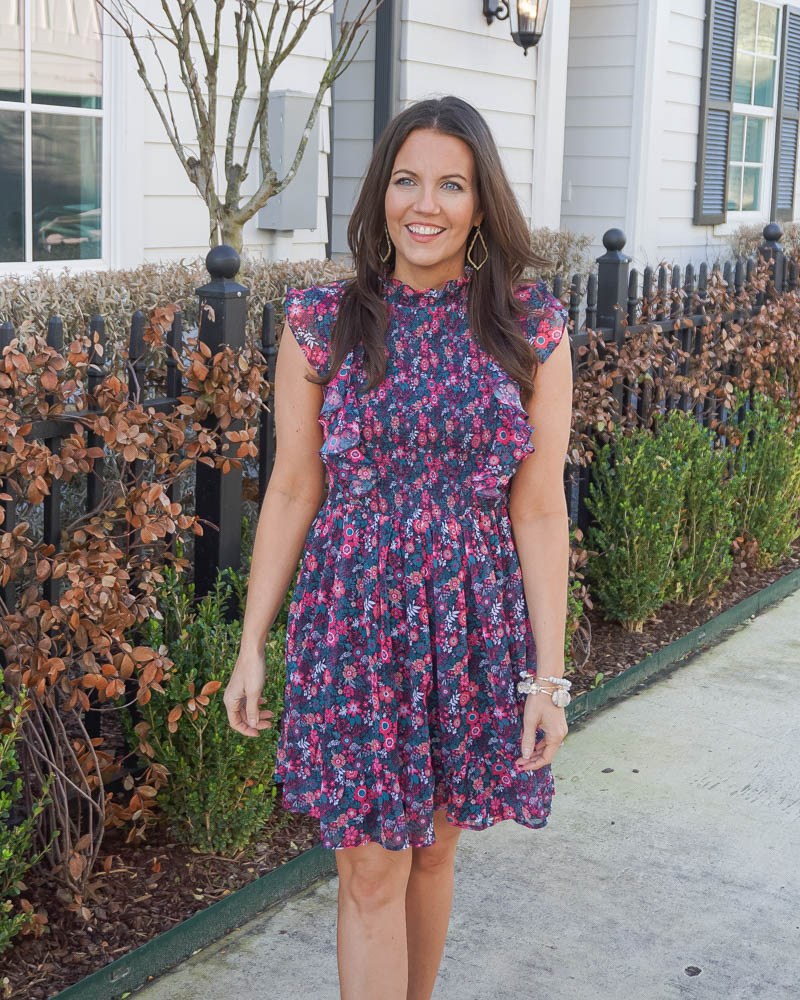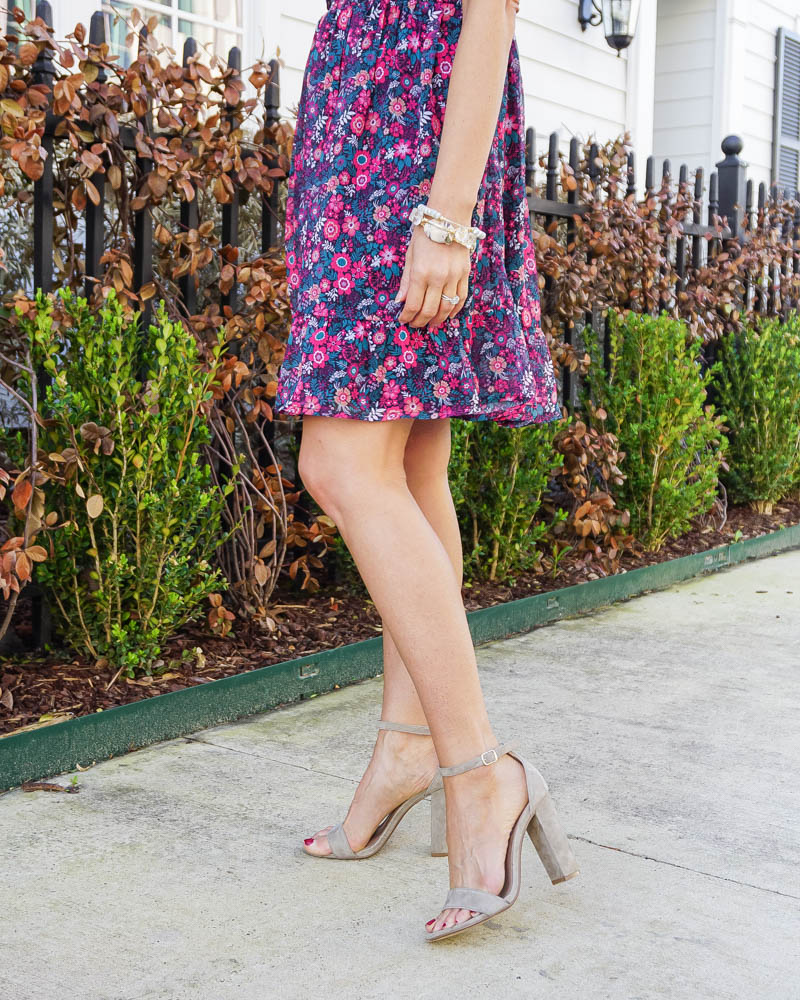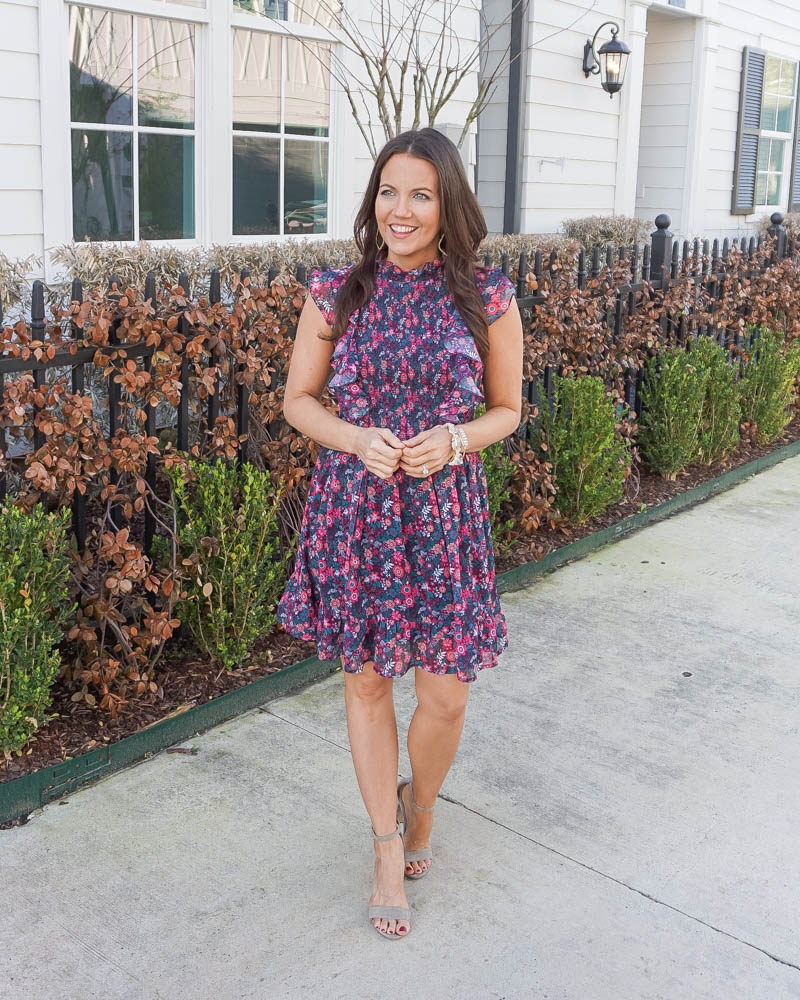 What is everyone's Easter plans?  We are having a small family gathering at my Mom's house.  Even though it will be a pretty casual affair, I will probably still use the excuse to dress up and maybe even toss on an Easter dress.  I wore this floral print dress for our engagment photos earlier this month, and I love the variety of places I can wear it including Easter.
If you are heading to a bridal shower or you are the bride-to-be, this floral print dress would be perfect for your spring or summer shower.  The ruffles and cut of the bottom give this dress so much fun and flirty movement.  I also love this for the office.  You could toss a blazer on over and change the shoes to a pair of closed toe pumps.  If you wanted to dress this down, try out a denim jacket (white or blue) and a pair of wedges.  As I mentioned lots of variety with this one!
Sizing note: First, I'm wearing this in a petite, and I'm 5'3.  I think it's a great petite length.  I also chose to size up to a small.  This dress goes on over your head and some reviews mentioned that being difficult because the neck isn't very stretchy which is why I decided to go up one.  I didn't have any issues getting it on, but you definitely want to wait until after you have it on to put the finishing touches on your hair.  It's a smock detailing across the chest, so the one size up also made this area fit better.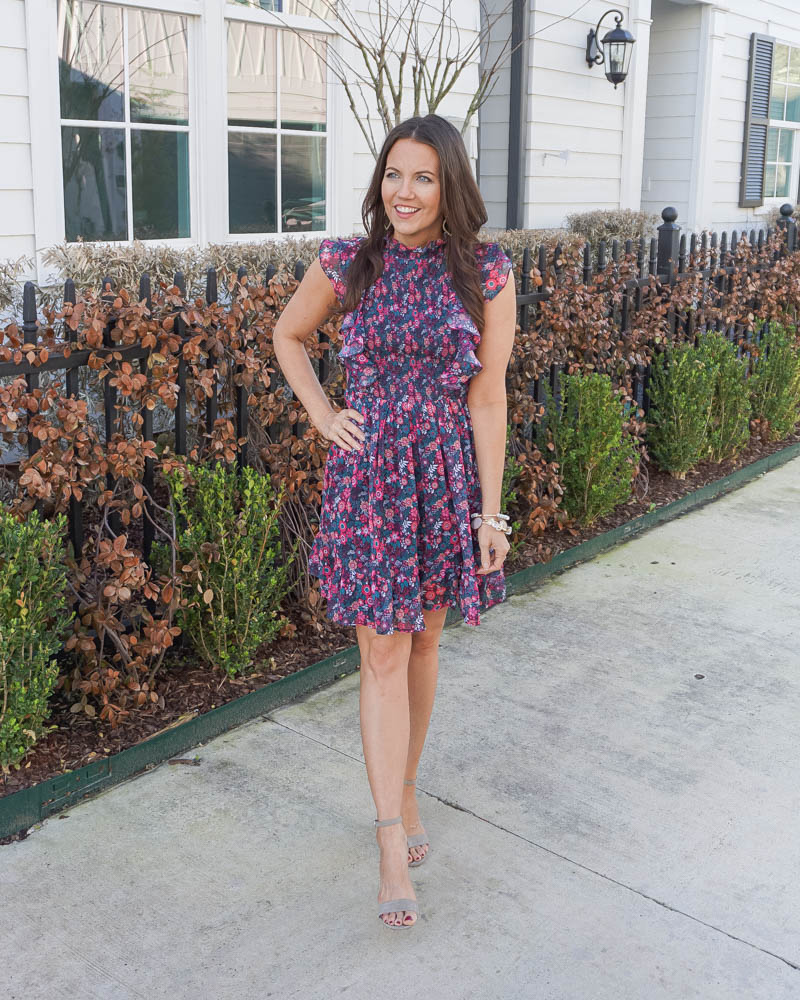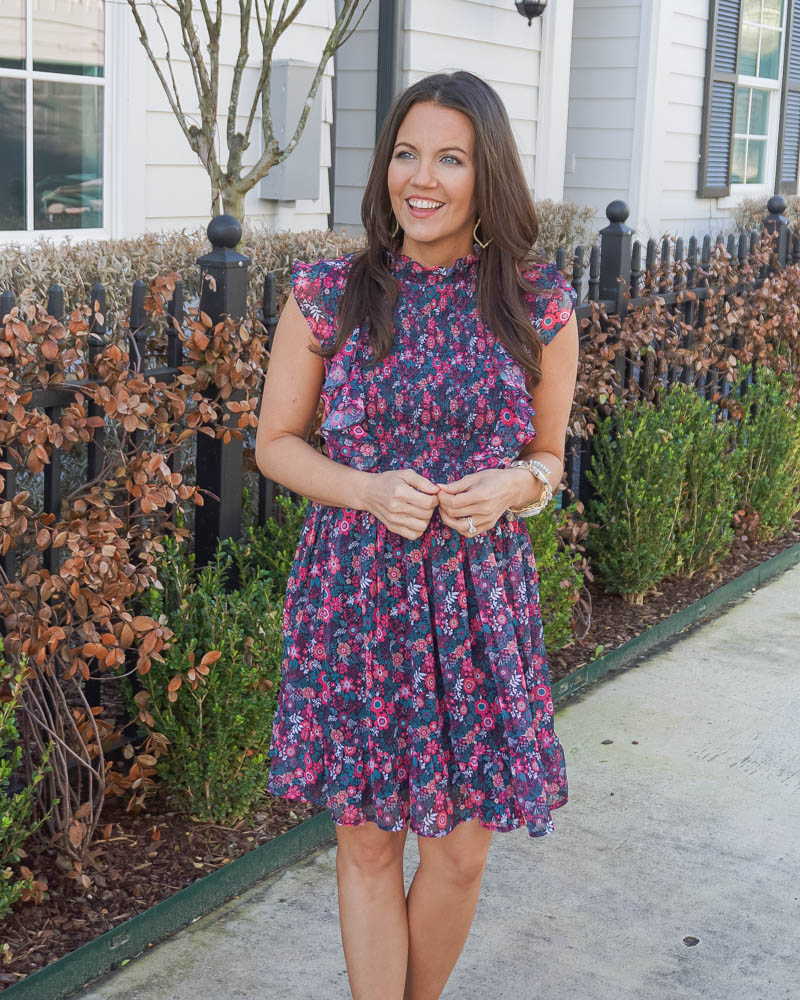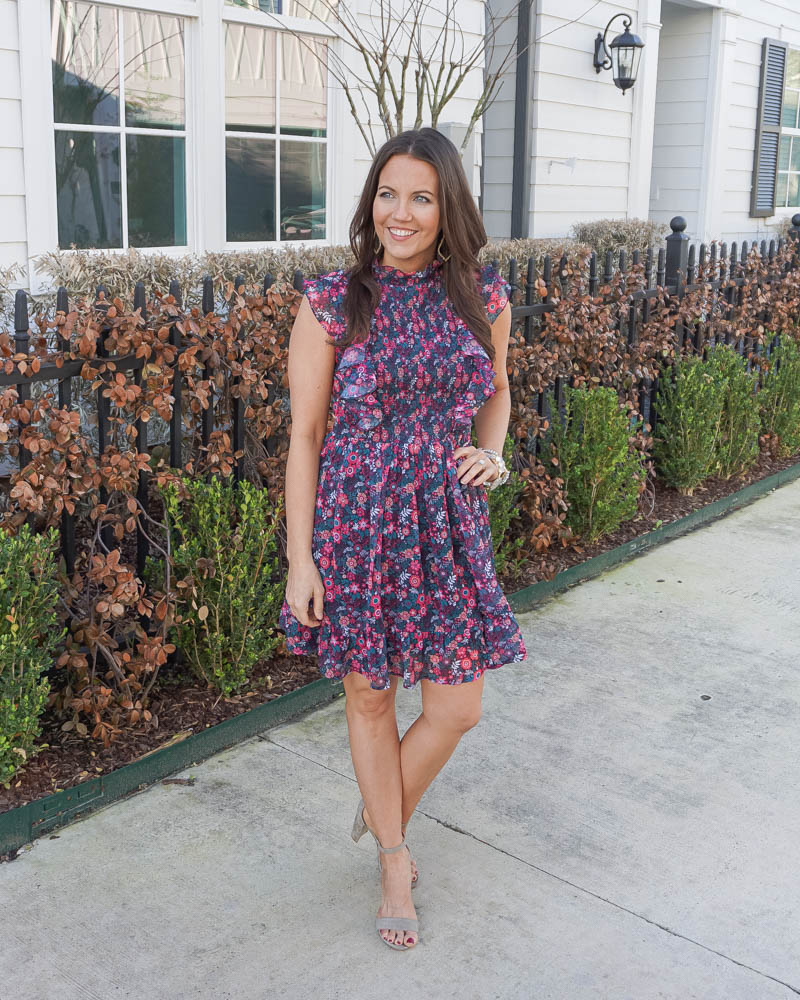 SHOP THE LOOK