Monthly Archives:
March 2022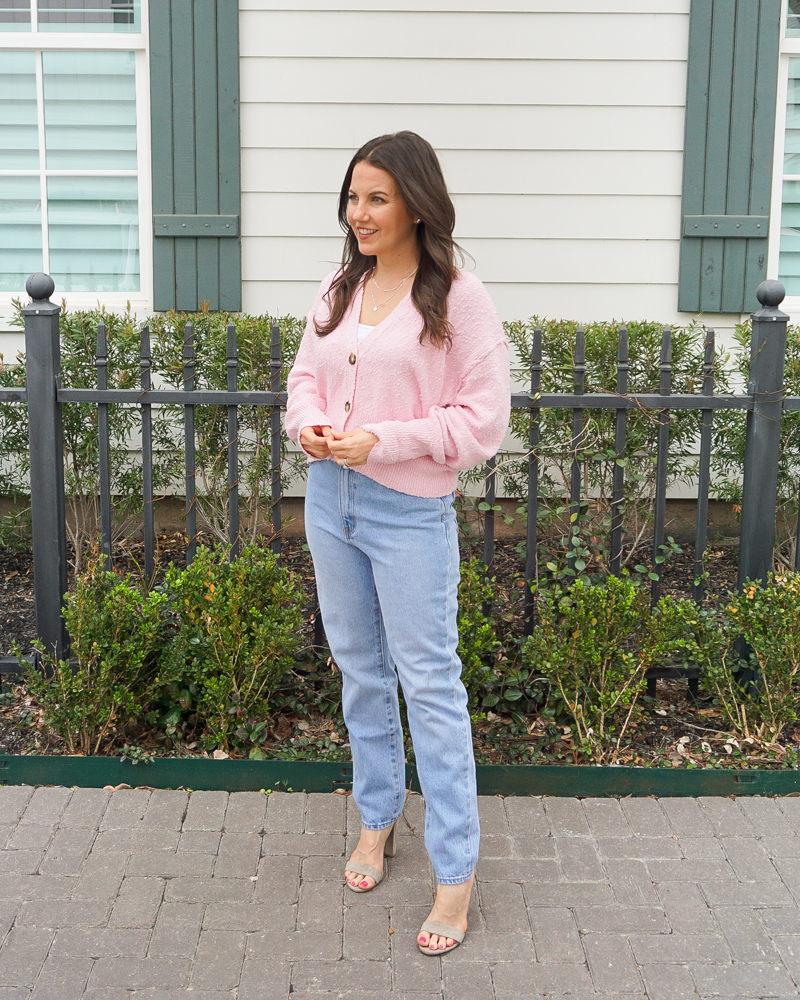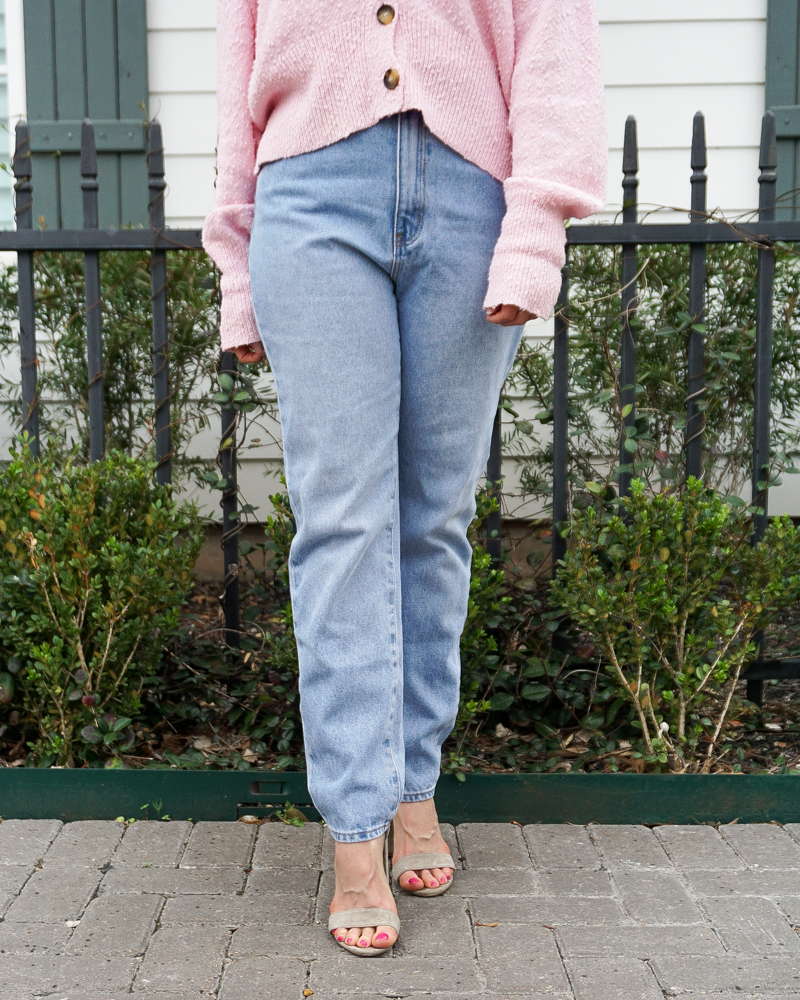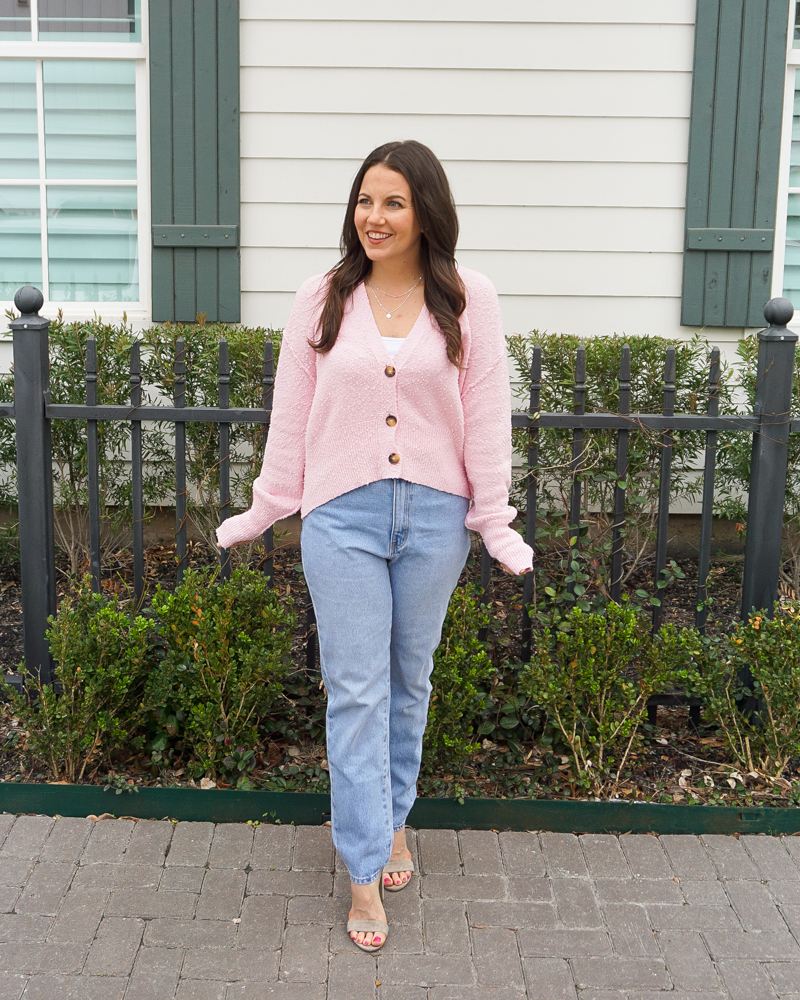 MY TOP TIP FOR STYLING STRAIGHT LEG JEANS
You may have heard rumors that skinny jeans are out.  Umm I'm not packing mine away anytime soon, but I am loving the wide variety of styles coming out this season.  If you are looking for to venture out of your skinny jeans, a slim straight leg jean like these is a great transitional jean.  After years of wearing and styling for the skinny jean look, you may feel these new styles are a little too loose, maybe not as figure flattering.  I think with a straight leg or mom jean fit, you really need to try a few different brands and styles out to find the perfect fit for your body type.  A jean with a less tapered leg like the slim straight can look more flattering on certain body types than a skinny jean.
Being petite, I know that proportions play a big role in my outfit.  I usually opt to pair looser bottoms with fitted tops, and skinny jeans work with both fitted and flowy which is why I like them so much.  But if looser styles are taking over the jean aisle, I'm going to need to find a styling trick that doesn't make me look shorter or frumpy, and I feel like I found it. My top tip for styling straight leg jeans, find a way to define your waist.
My top two ways to do this are shorter tops and banded waist tops.  I found two tops that fit this style and are also a little more loose and flowy, so you can see how it helps your outfit not look too baggy.  The pink cropped sweater creates a clear line for my waist.  The cropped look brings this line a little bit highter to my more natural waist line. This allows my legs to look longer and the loose jean fit to not look as loose.  This works best with a high waist jean.
My second way to define the waist is to find a top with a banded waist like this black top (previously seen here and currently on sale!).  The smock waist band pulls in and defines wear the waist line sits, so you see loose on top and loose bottom, but you have something in the middle breaking up the two parts and cinching in a waist line.  This does not need to be super tight or anything, just something to break up the looser fits.
With my petite height I also like adding in a neutral heel or classic pump to also help create an elongated look with my leg.  It's one of my go to petite styling tricks.  Grab a pair of straight leg jeans, and give these styling tips a try.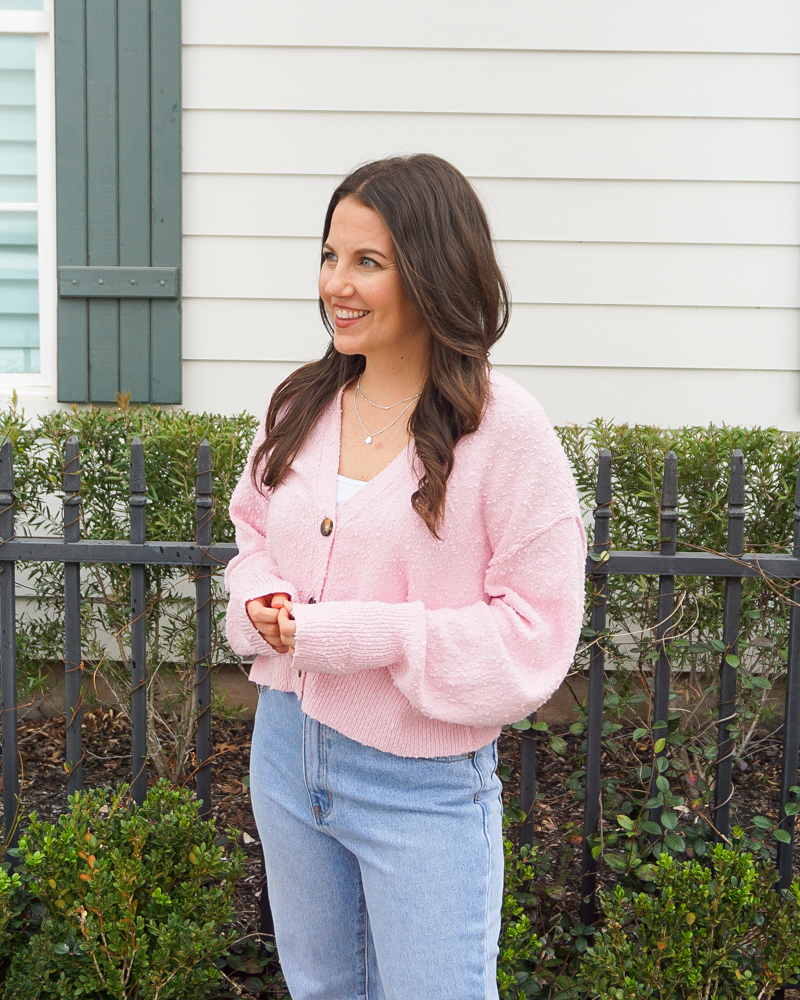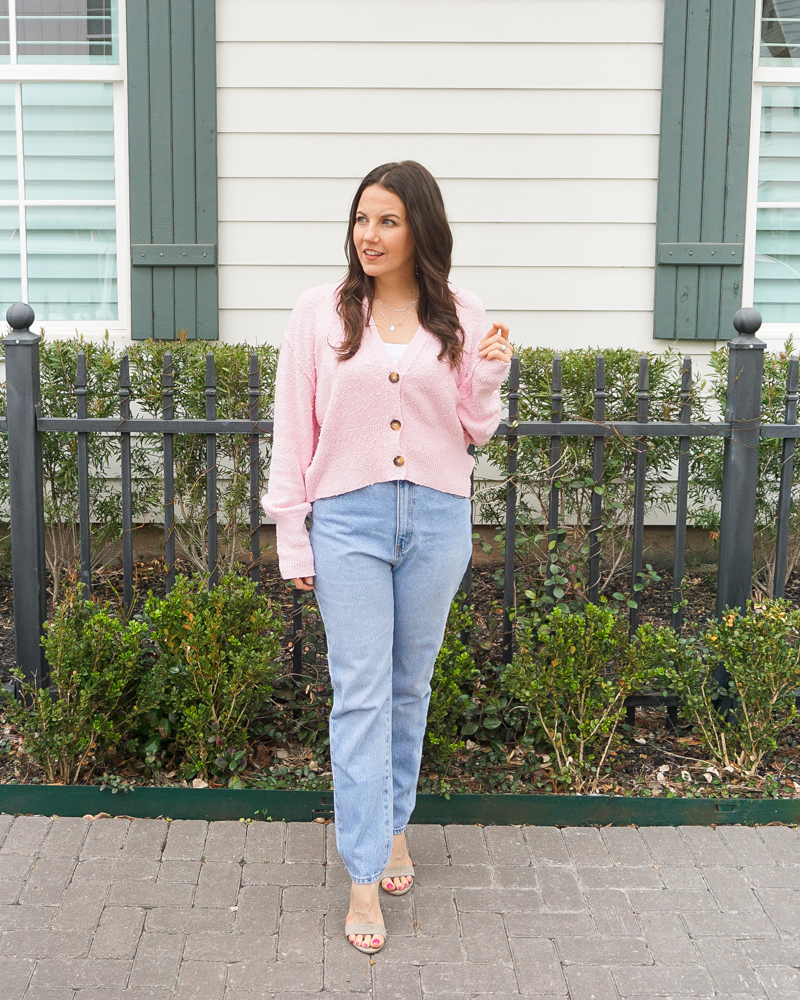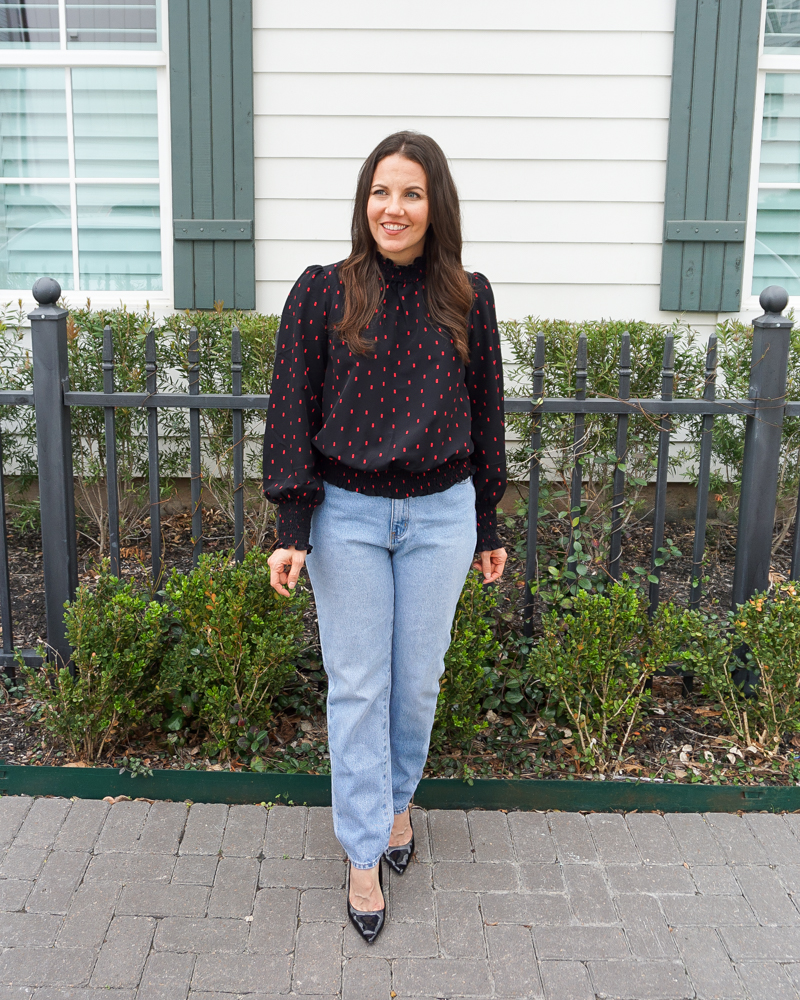 SHOP THE LOOK