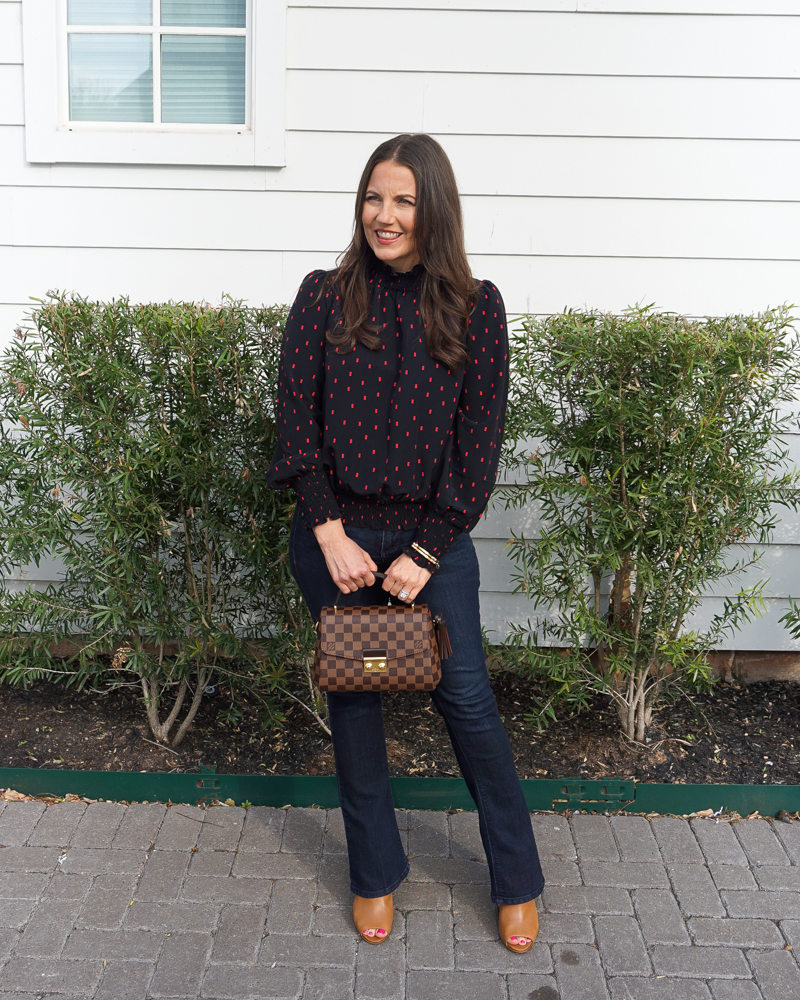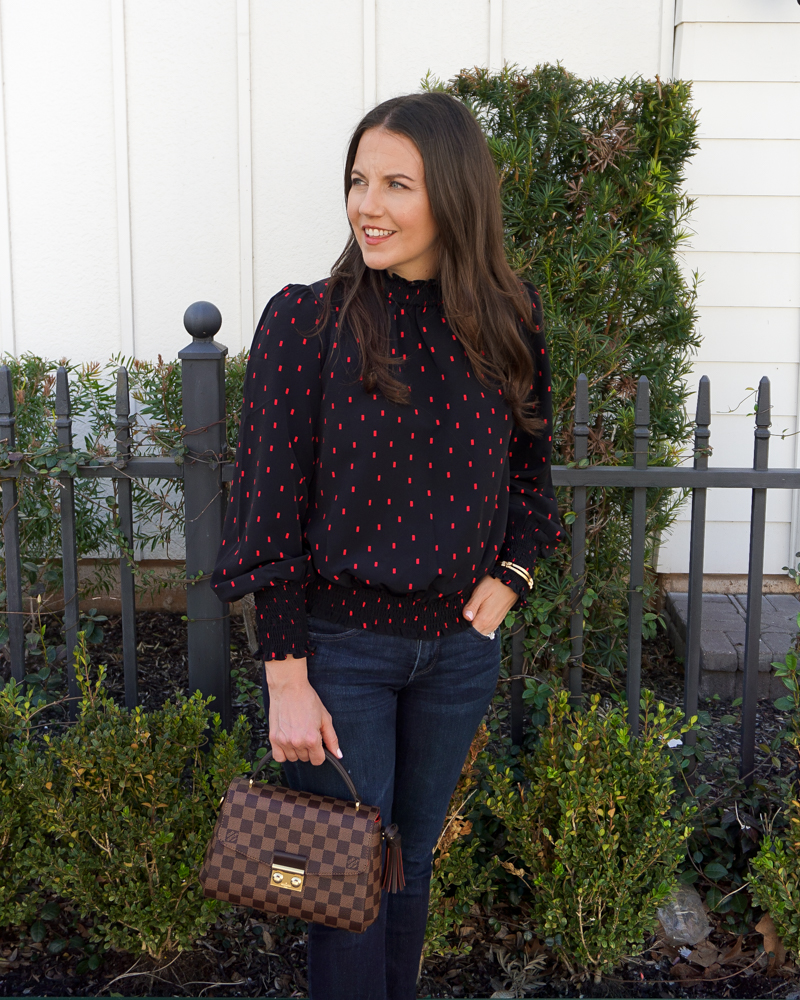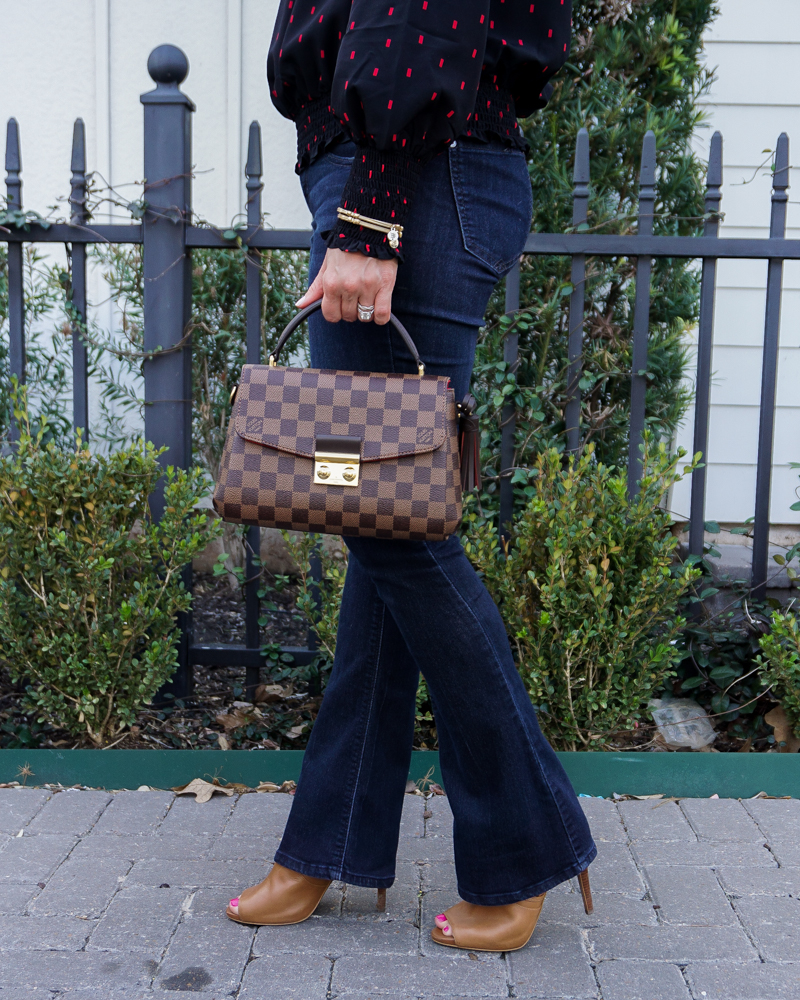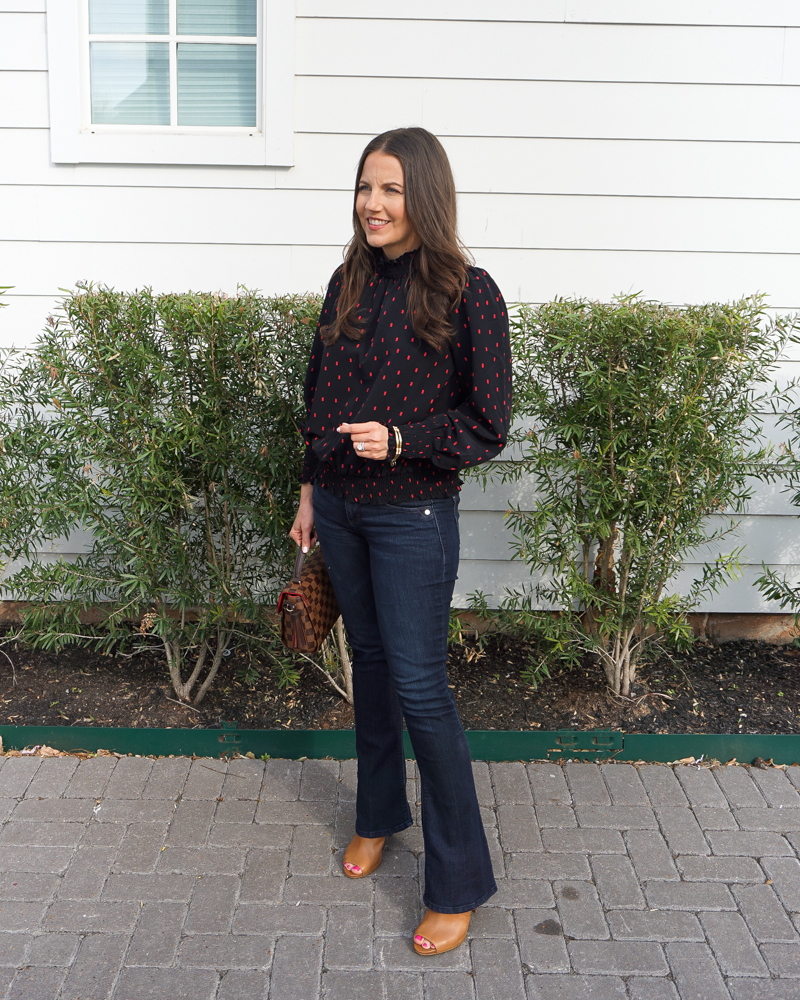 Business Casual Jeans Outfit
A business casual jeans outfit is my go to work look lately.  These dark blue bootcut jeans have long been a favorite of mine for creating dressy casual outfits.  The dark color and bootcut flare style give a dressy and professional look to enhance any outfit.  These jeans are the petite length and fit perfectly with a pair of heels which is another easy way to build a business casual outfit.
When looking for tops to pair with my bootcut jeans for a dressy casual outfit, I look for chic, classic prints or solids, and quality material.  This top hits all three marks perfectly.  The smock details and high neck design give the chic vibe. I love the smock details on the wrists.  It give a statement sleeve, and it helps hold the sleeves at the 3/4 length for warmer days.  The solid black with a minor red polka dot print is abosolutely perfect and will be great in the fall season too.  I was really impressed with the material of this top.  It's a good thickness, so you don't need a cami underneath or have your bra peeking through.  It's also lightweight so you will not be too warm with it on.  I rounded out my business casual outfit with a few simple accessories including gold bangles and white earrings to contrast with the top.
Last week, I officially made my very first Louis Vuitton purchase, the Croisette.  I've had my eye on this purse for awhile and finally decided to make the purchase.  It's the perfect size crossbody for everyday use.  It's going to get lots of use.  I'll give you all a full review after I carry it around a few weeks, so far I'm in love.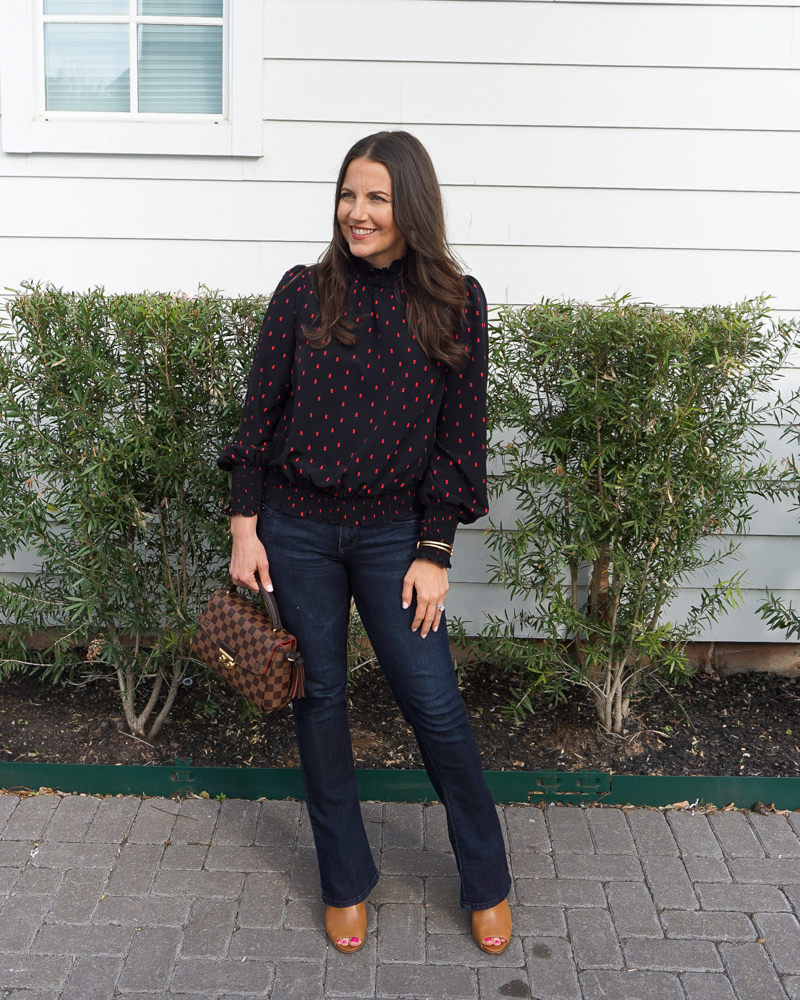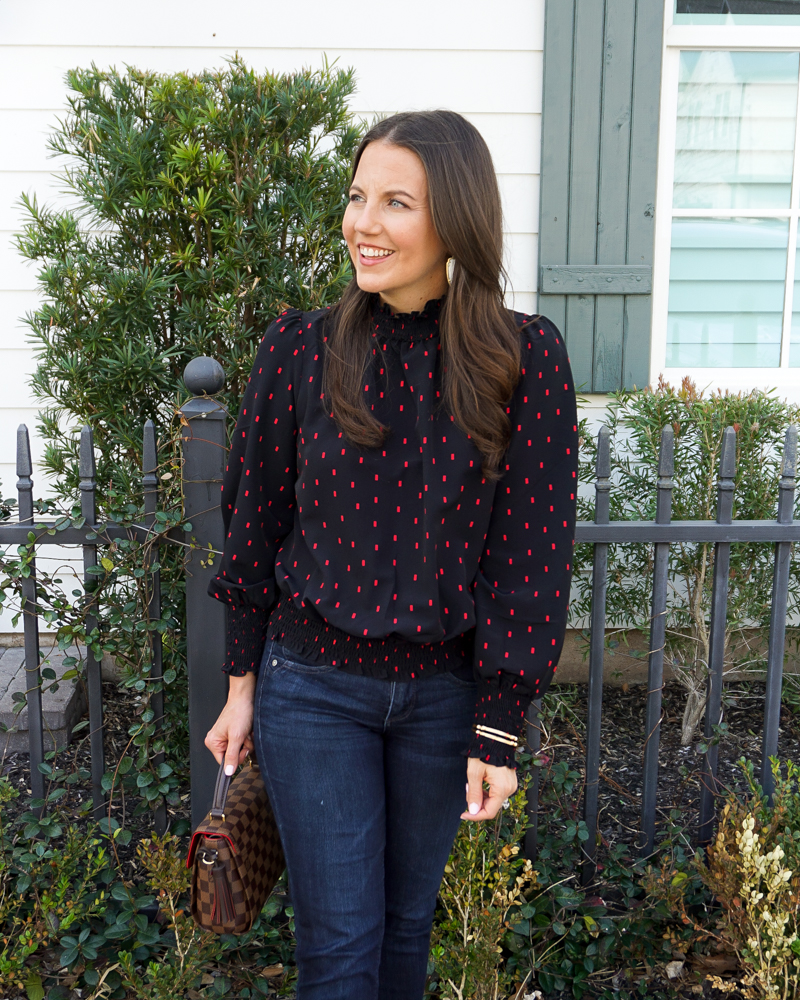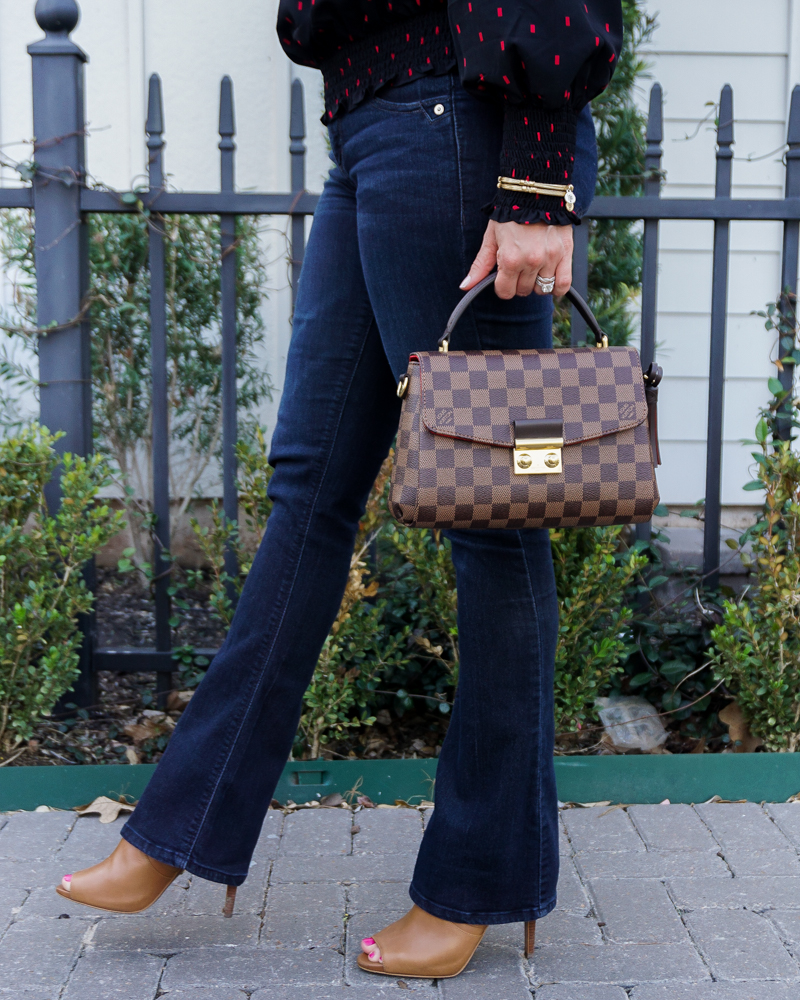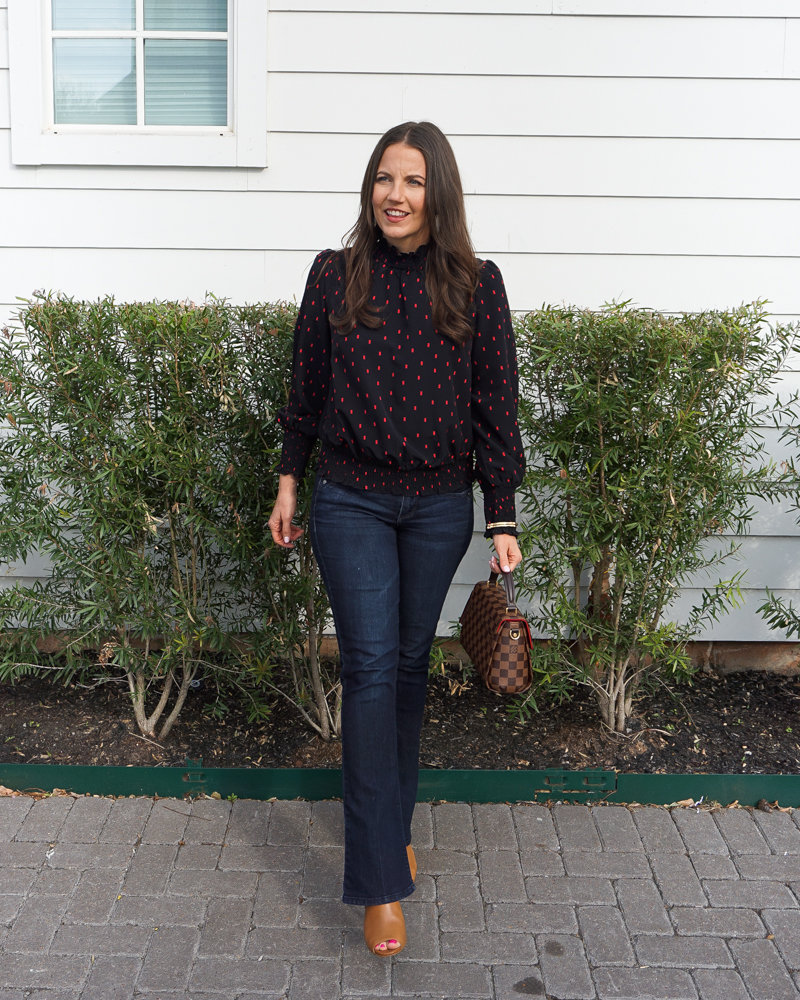 SHOP THE LOOK