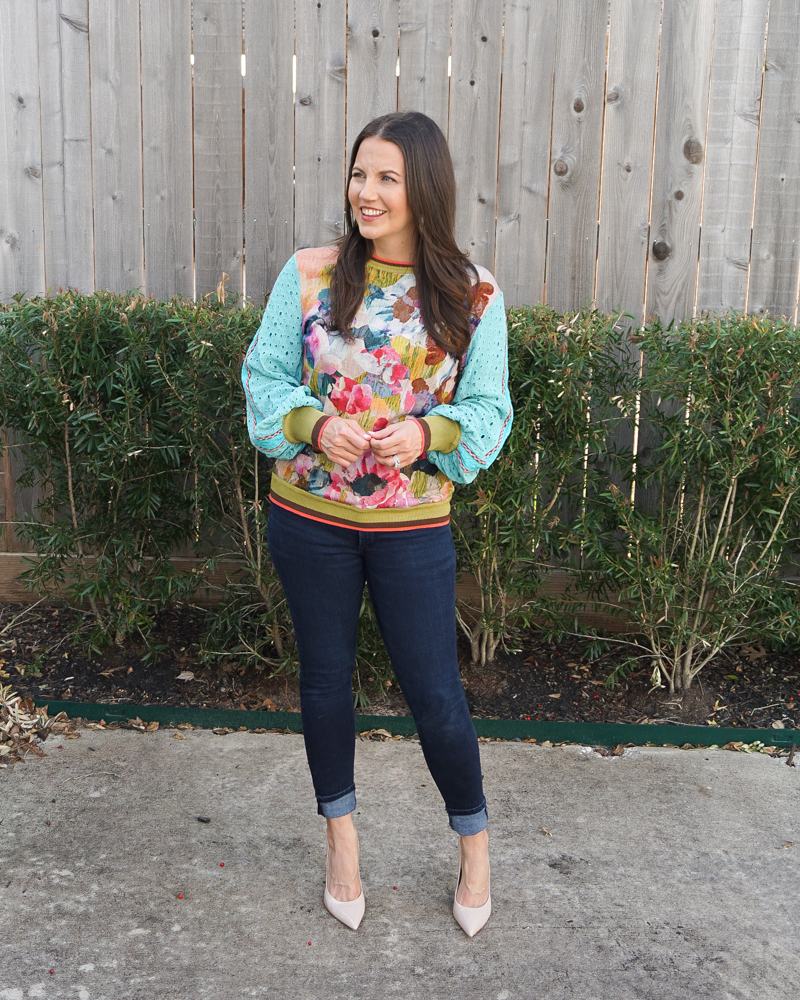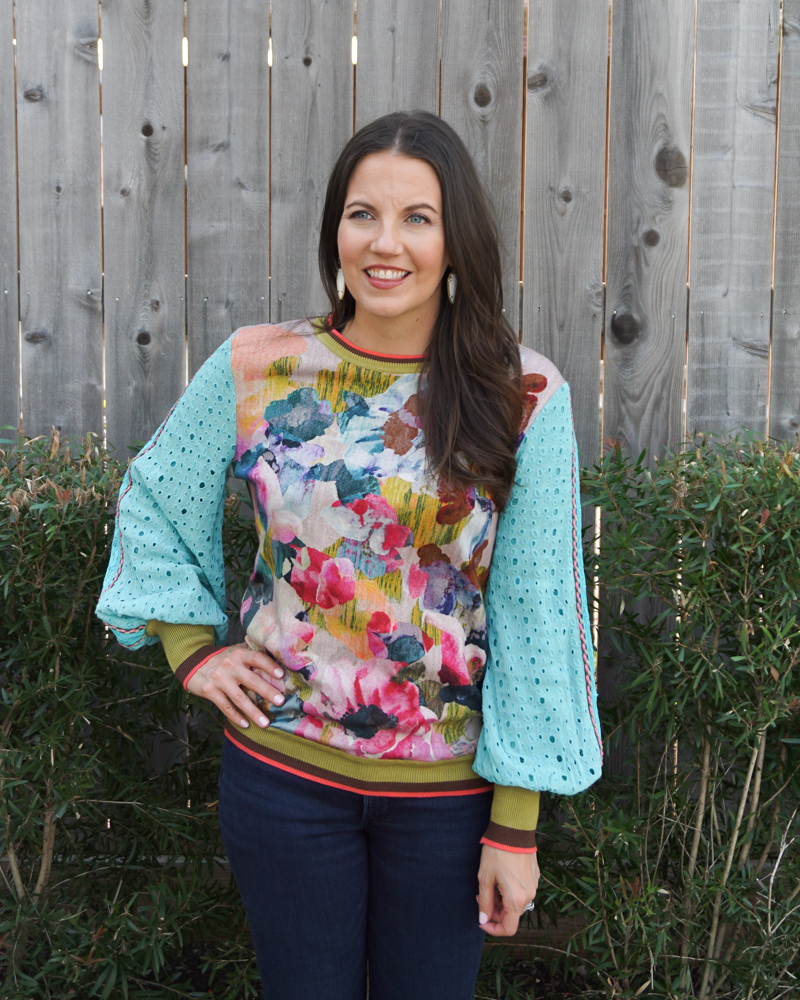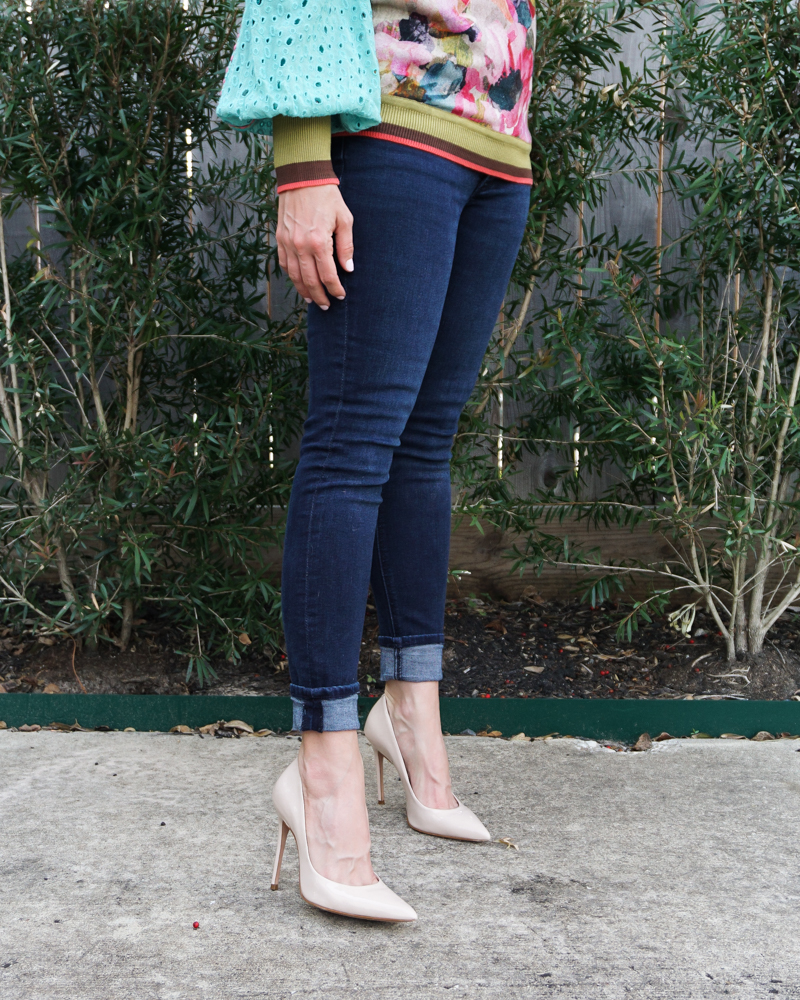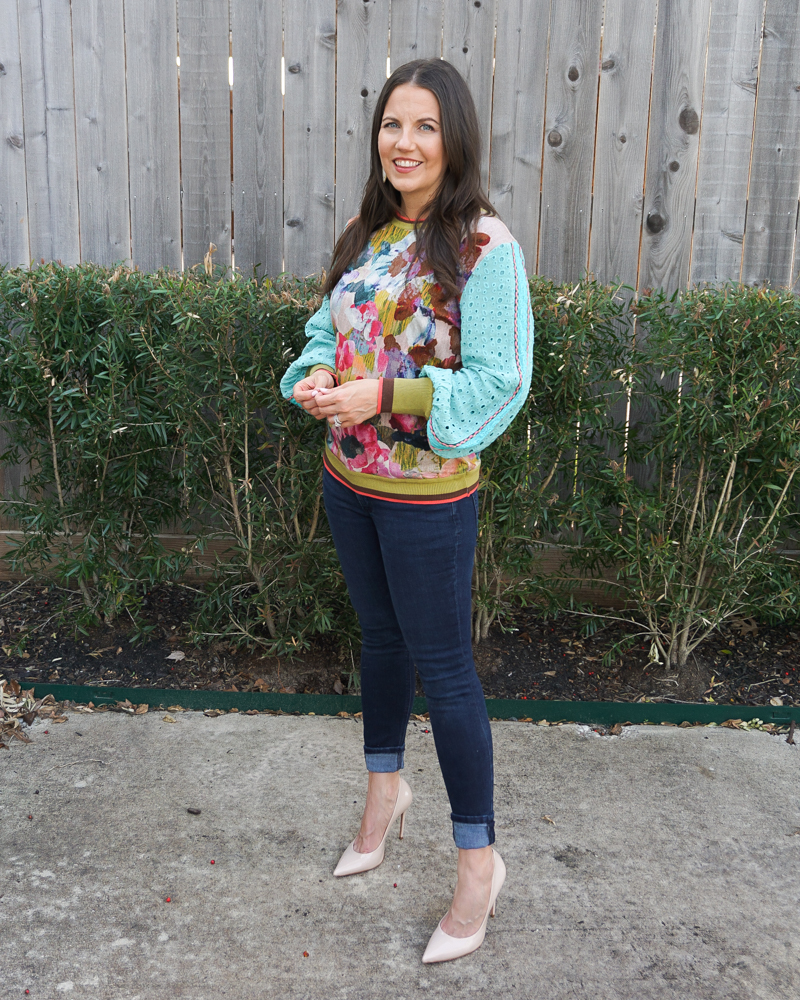 Turquoise Contrast Eyelet Pullover
Our weather has been flipping lots between winter and spring weather.  I lived in sweaters and layers all weekend long, and in a few days I'll be back in dresses and shorts.  It's this season transitioning time of year that I love a fashion find like this turquoise contrast eyelet pullover sweater.
From the initial appearance, you see the bold turquoise eyelet statement sleeve that is so perfect for spring.  The spring must have eyelet design pairs with a colorful abstract floral print in lots of fun and bold spring colors.  First impressions, I'm here for the spring season.  Now here is the good part, this top is a lightweight and soft sweatshirt material on the inside.  That's right those eyelet statement sleeves are lined to to keep you warm on those cold spring days.  I love the spring and winter combo in this top so you can still enjoy the spring prints and colors while also staying warm.
A bold print like this will look so good against a pair of white jeans for an even dressier outfit!  I opted for dark blue jeans and nude colored heels for a bit more on the casual side of a dressy casual look.  For a quick business casual look, pair this pullover with my go to bootcut jeans from my last post.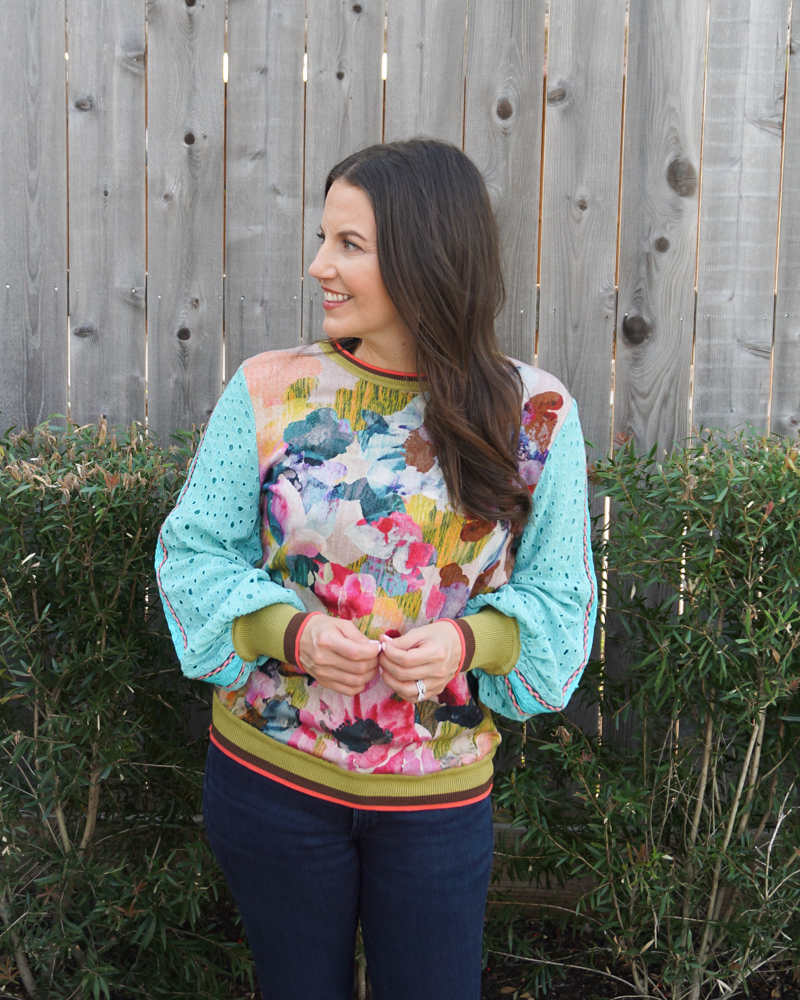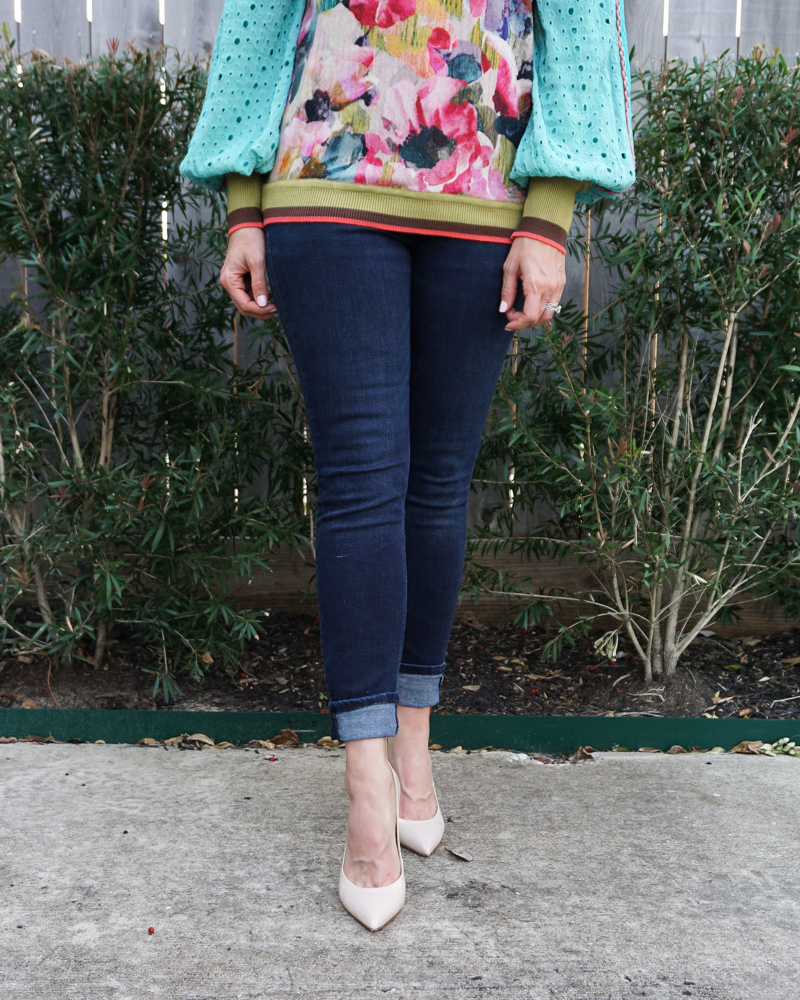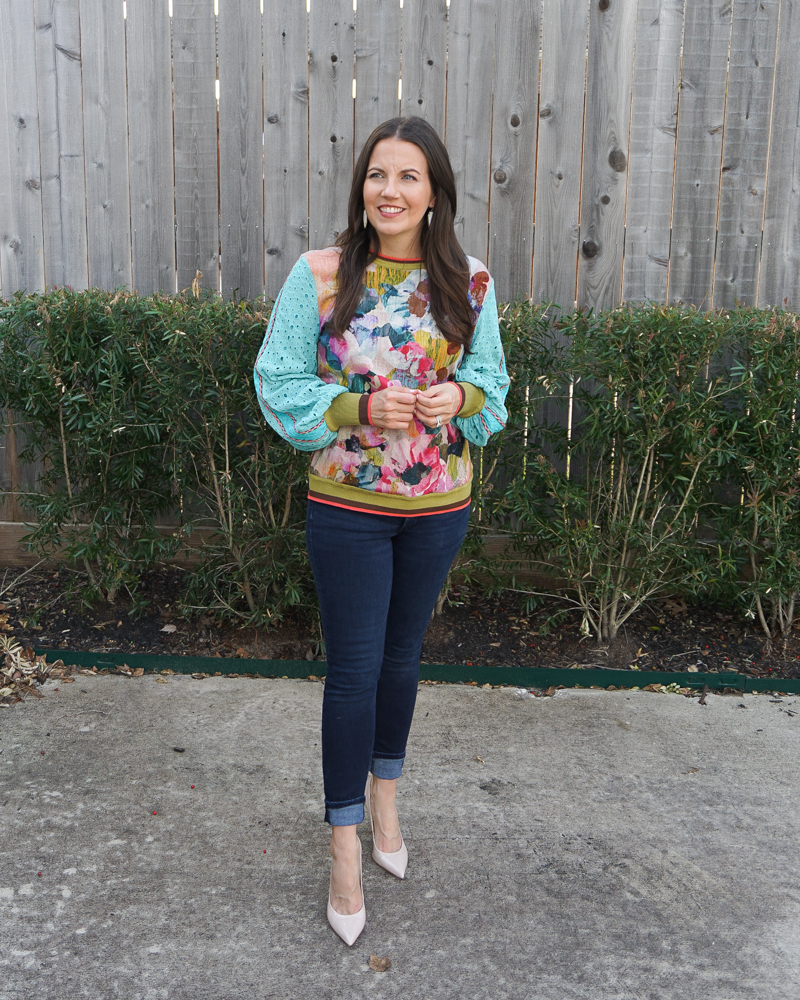 SHOP THE LOOK