Monthly Archives:
May 2020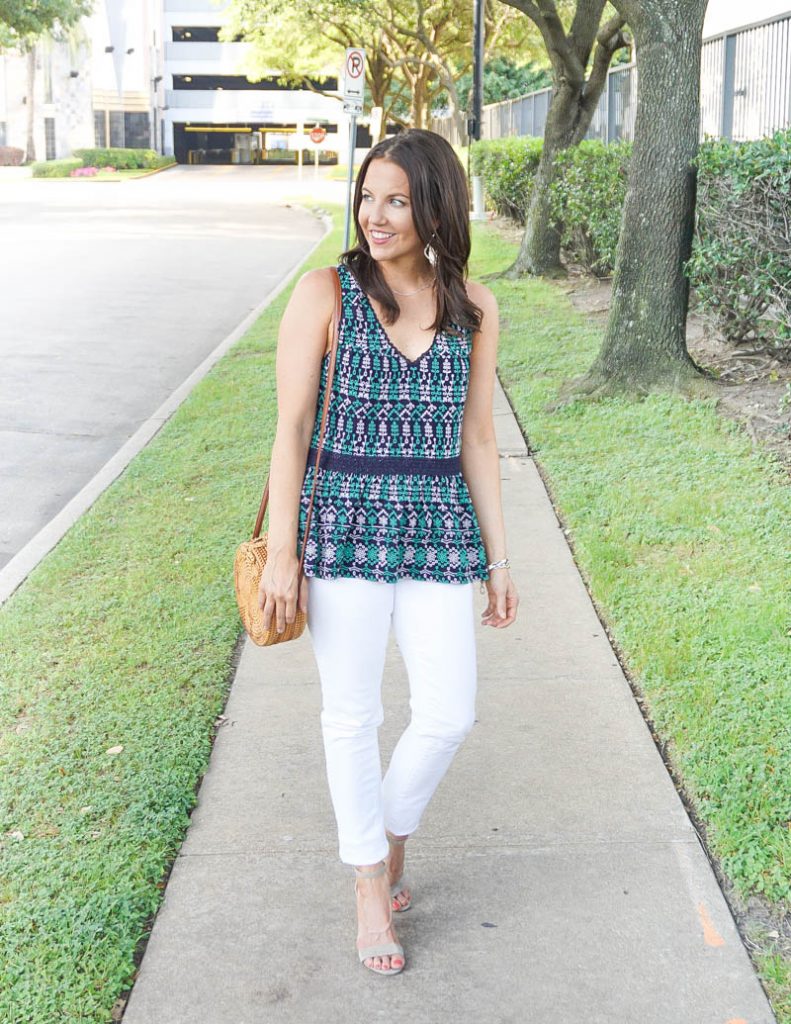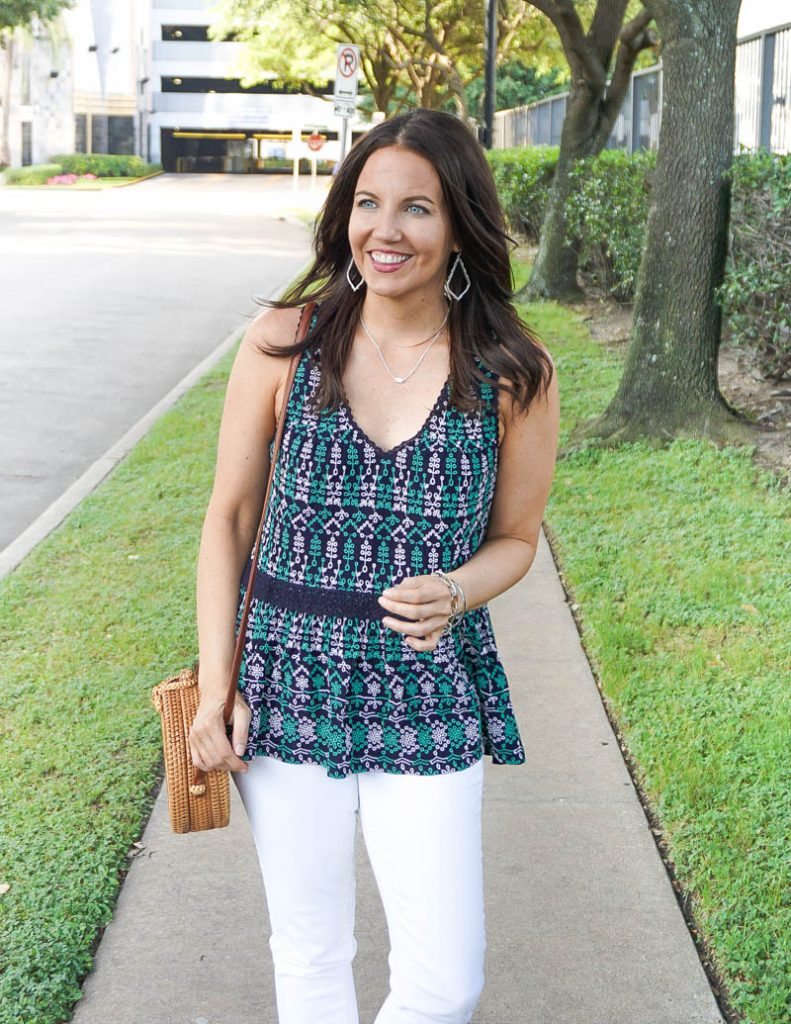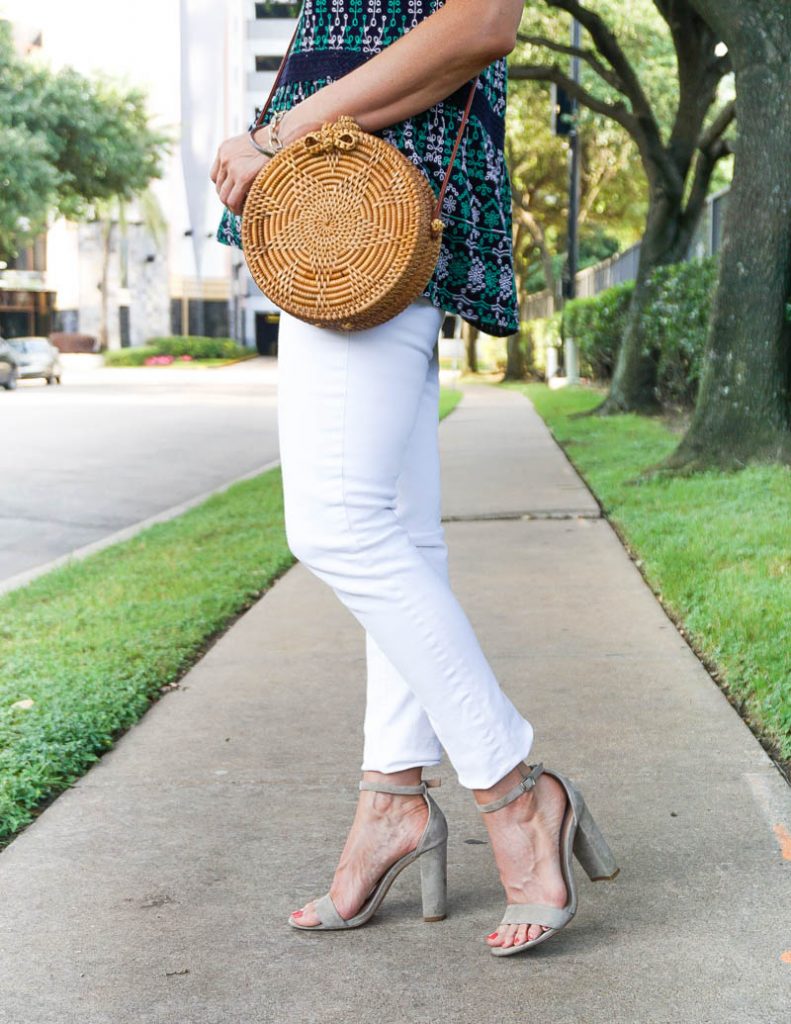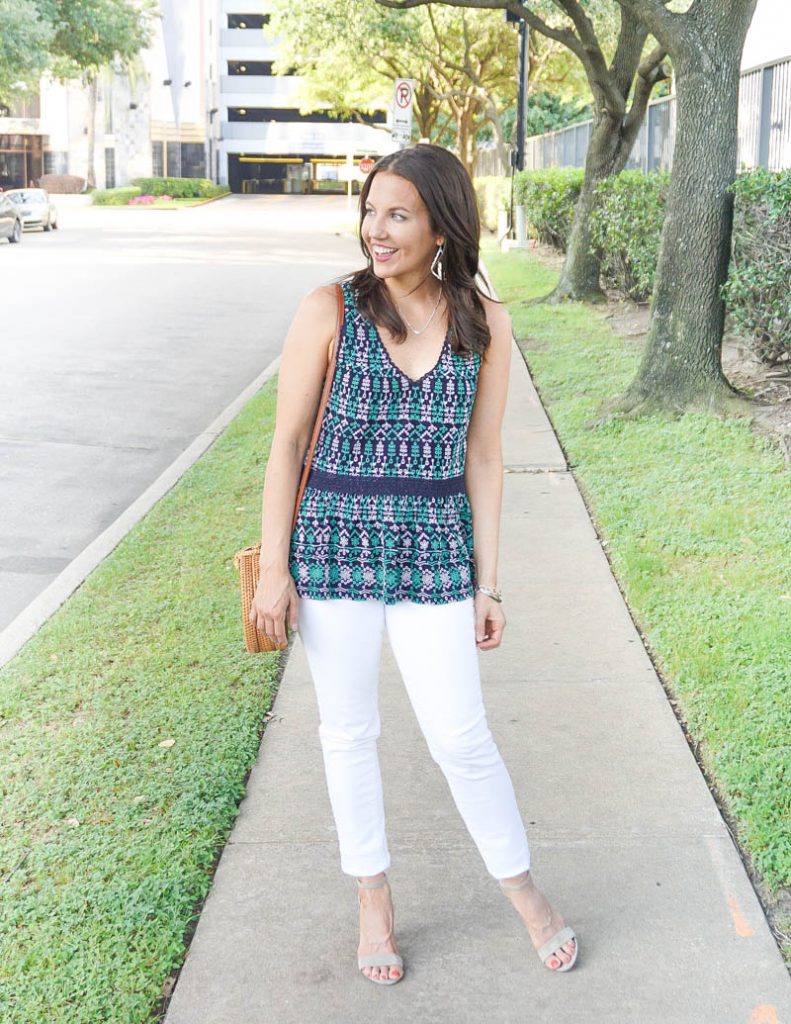 Summer ready with my white jeans and navy blouse.  For Spring and Summer, I've been loving navy tops with a print that pops.  Remember this post!  Summer season is all about white jeans and shorts, and I think navy is good compliment.  The navy and white combo also helps create a dressier look when combined.
The navy, green and white combo on this top is so pretty.  The colors compliment each other perfectly and work really well with silver jewelry.  This navy and green embroidered top has loose and flowy fit perfect for being breathable on a hot summer day.  The length on this top is a little longer, so I think it pairs better with white jeans over shorts.   You could also pair with with gray jeans for a different look.
To keep the look a little dressier, I added in my nude-colored block heel sandals.   You can easily make this outfit more casual with an espadrille wedge or flat sandal.  If your weather is a little cooler, a denim jacket would work well over this top as long the two blues have a good contrast to them.
My weekend plans are not too exciting.  I decided to get rid of my storage unit, and I have until the end of June to move out of it.  I'm planning to start going through everything and begin the process this weekend.  I've had the unit for a couple years, and many of the things in there I don't need or use.  I just wasn't ready to donate or toss them at the time, so I hid them away in a storage unit.  I'm planning to go through every item and box in there and only bring back what I need, will use, and have space for.  What are your weekend plans? Hopefully more fun than mine!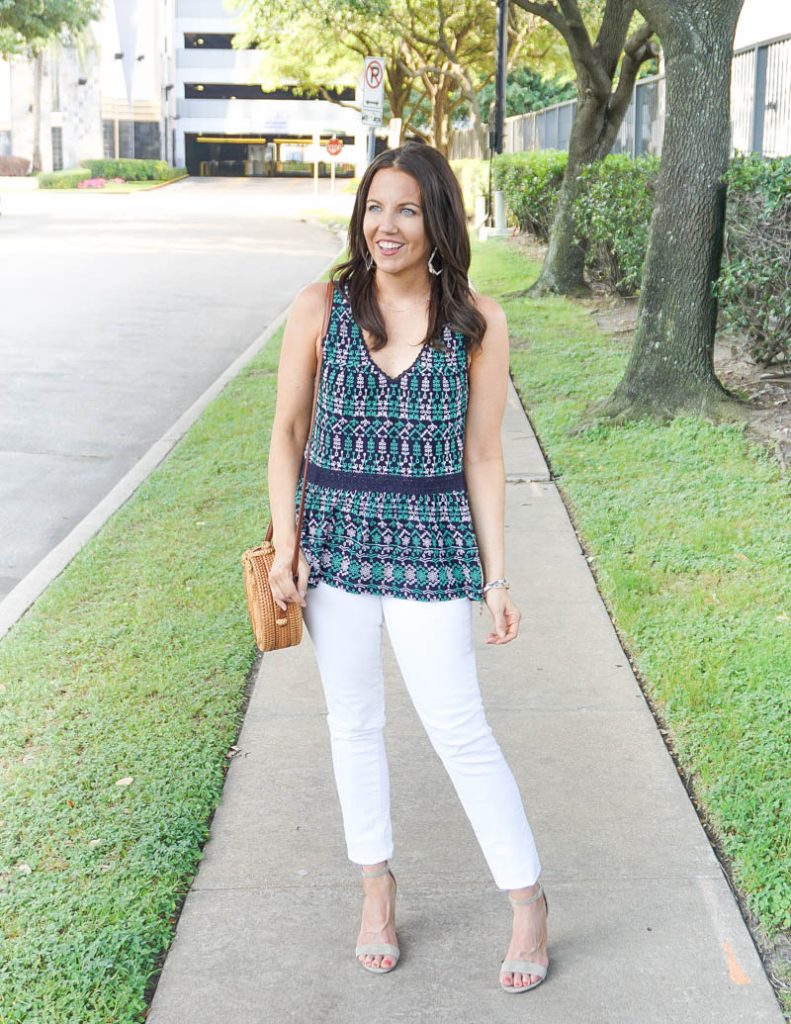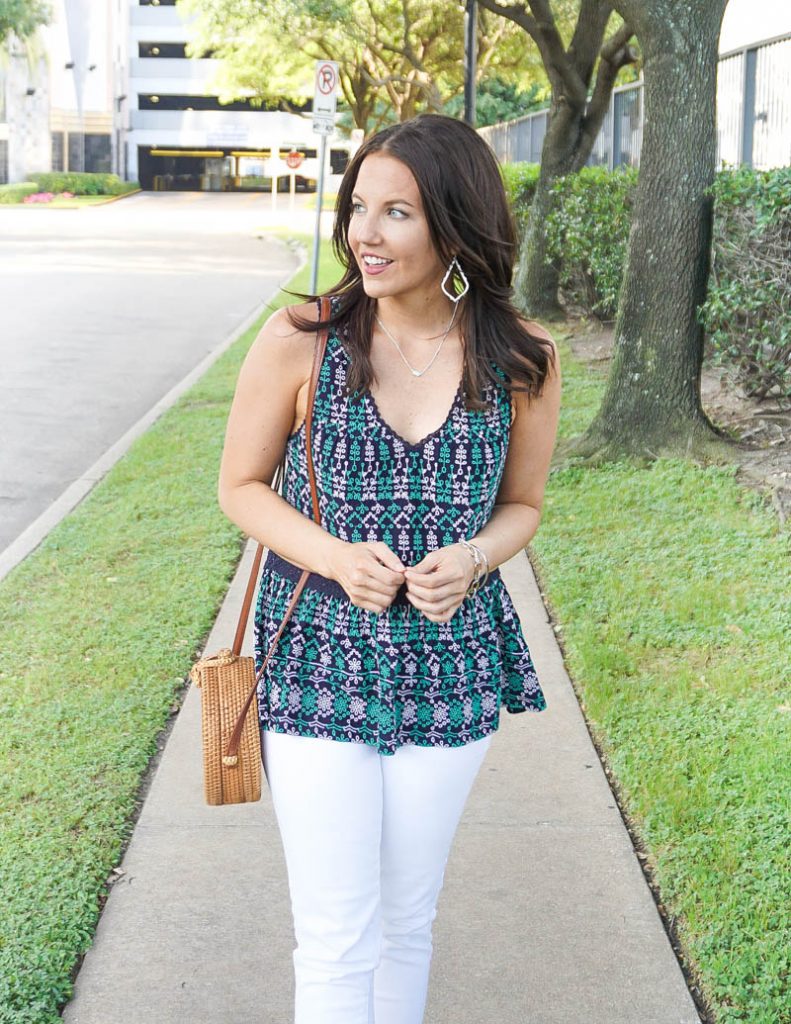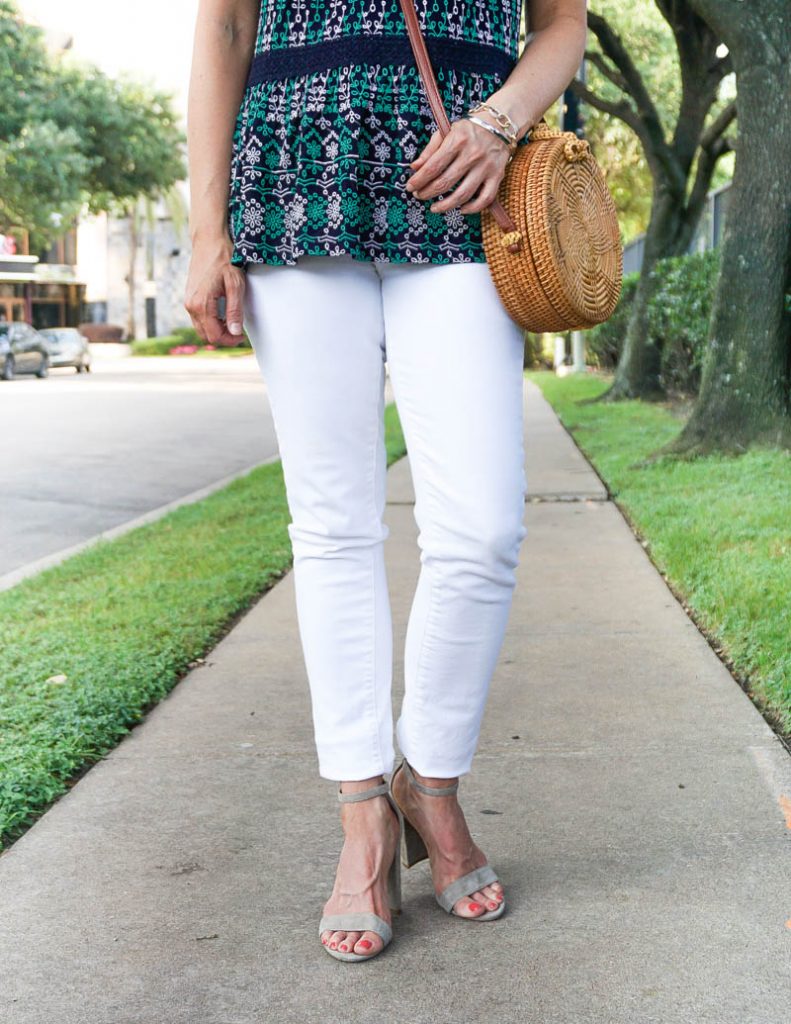 SHOP THE LOOK