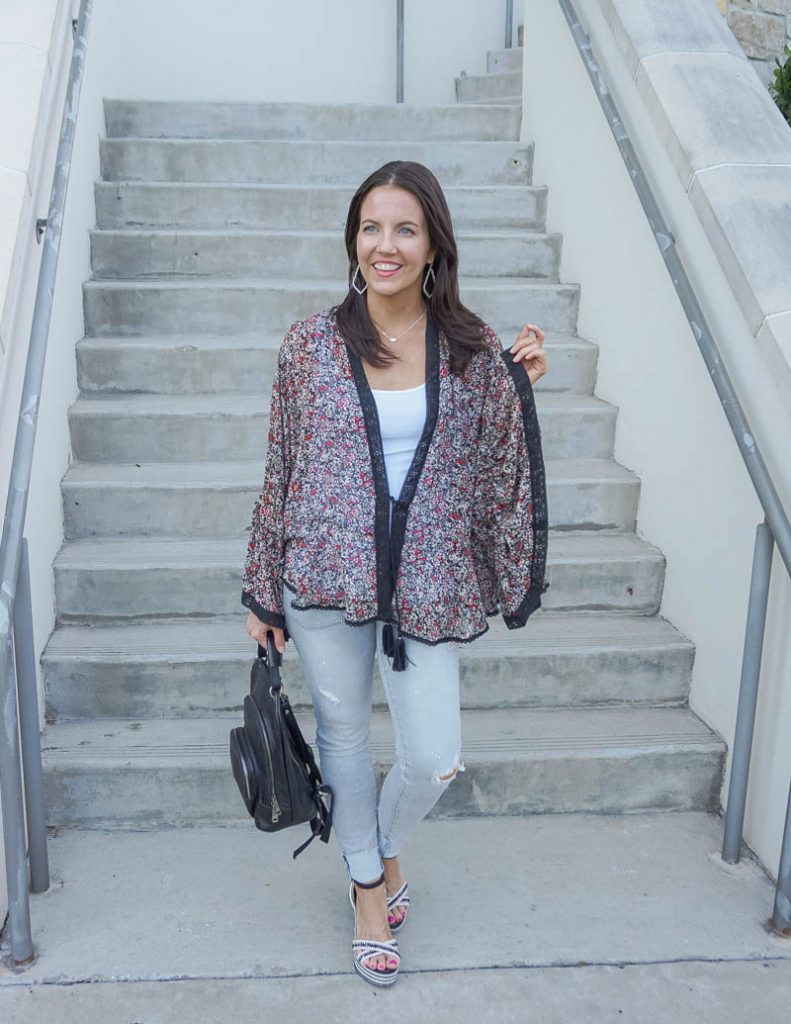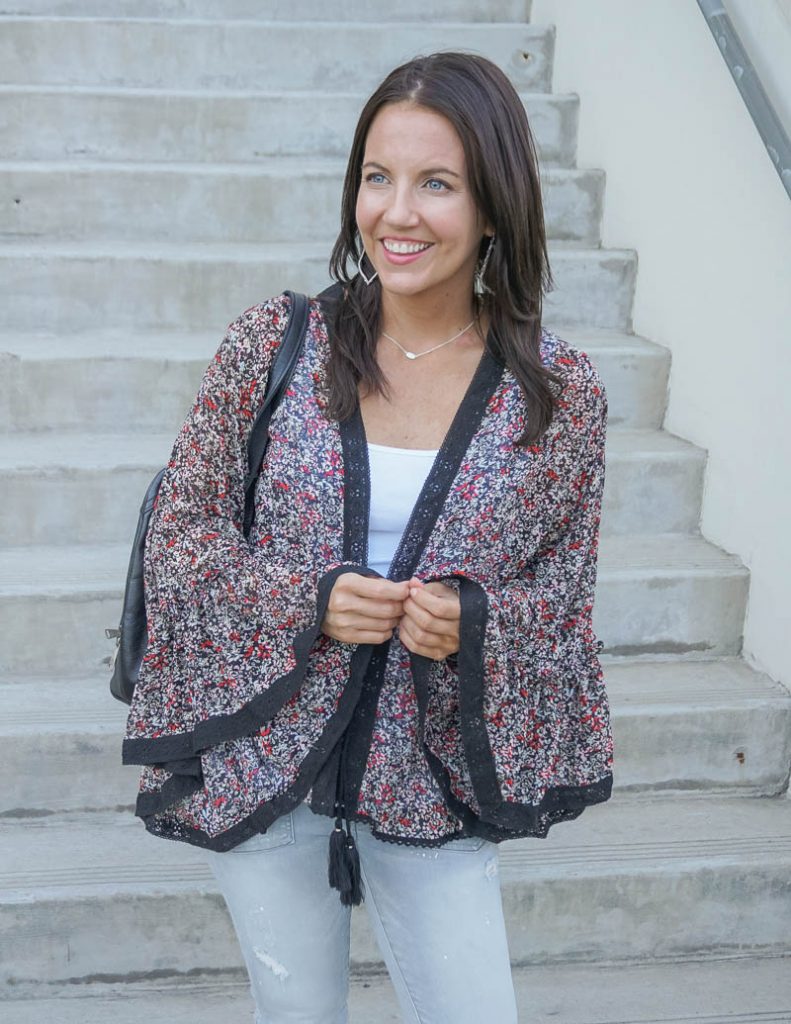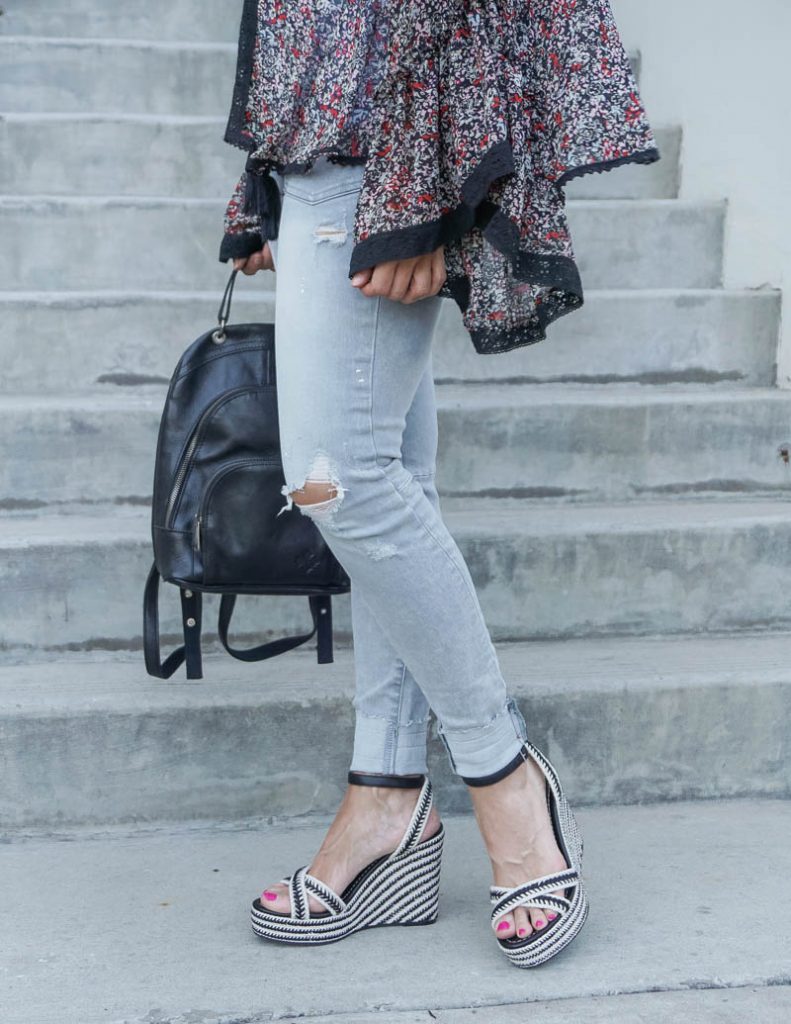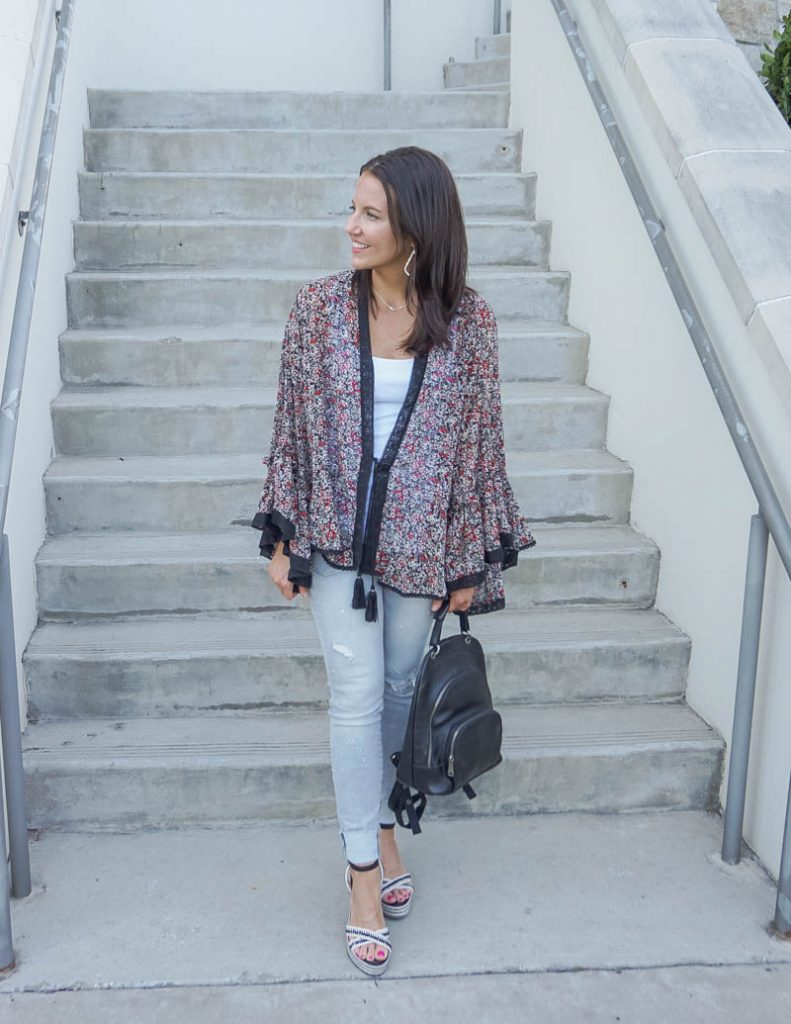 Happy Friday!!! Good news ya'll – thanks to all the memorial day sales, almost everything in today's look is on sale!  This outfit has such a fun casual boho vibe, I love it.  This dark floral print kimono has so many fun details from the print, the lace trim, and the fun sleeves.  You could also pair it with a black tank top for a darker look, and black or dark wash jeans will help transition this kimono into fall later in the year.
For Spring, I paired it with some light gray jeans.  Gray jeans is a denim color I love for mixing up my looks from the more common shades of blue, black, and white.  I have a couple dark pairs, so a light gray pair was a must for Spring and Summer.  I think the lighter gray also helps pull out some of the lighter colors in the print too. FYI – I did size up one in these jeans.
To complete my look, I wanted to add in a black shoe to compliment the black in the top.  My espadrille wedges were perfect and really help the boho vibe of my overall look.  Even though I love neutral wedges, a black is also a good color to have on hand. It helps to balance out the look of dark top and light bottom.
I have a pretty low key weekend planned over here.  Definitely not my normal Memorial Weekend party plans, but I'm ok with that.  This time of year I usually have 101 things going on, and I'm just trying to keep up.  So I decided to take advantage of the slow and relaxing weekend and enjoy this moment of stillness and having a wide open schedule.   The way things are looking in Texas, it may not be long until I'm back in the office or hanging out with a friend or two in person or attending a small family gathering and trying to balance all the things again.
What are your plans for the long weekend? Plan take advantage of any Memorial Day Sales?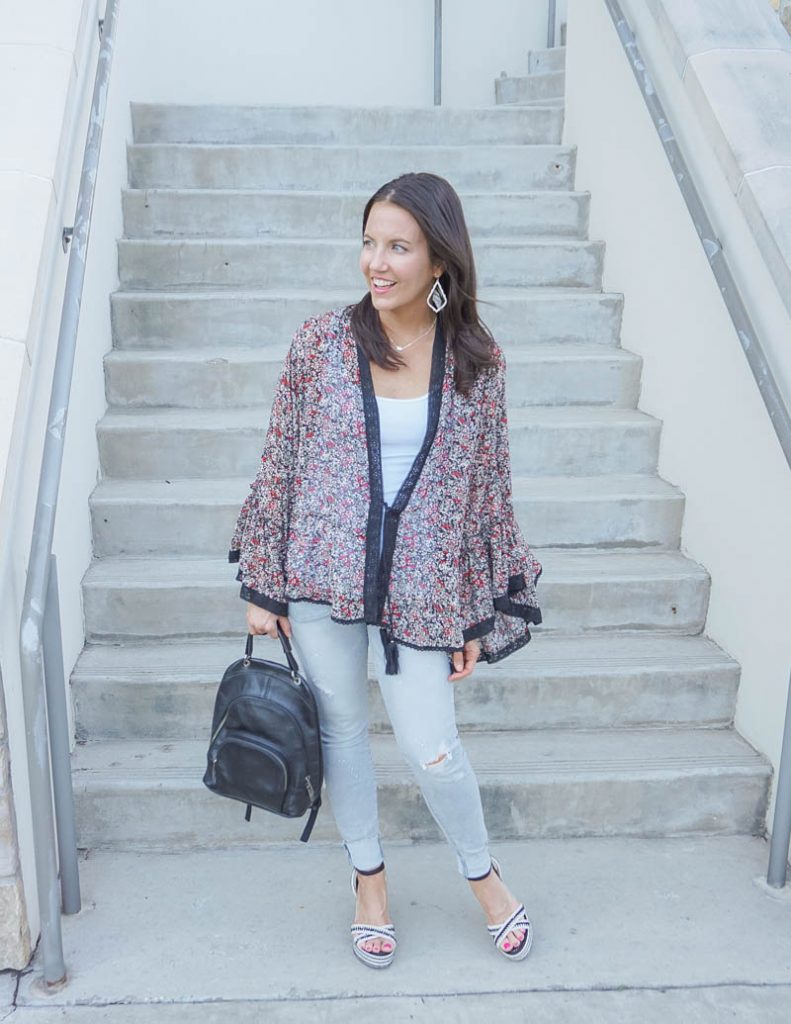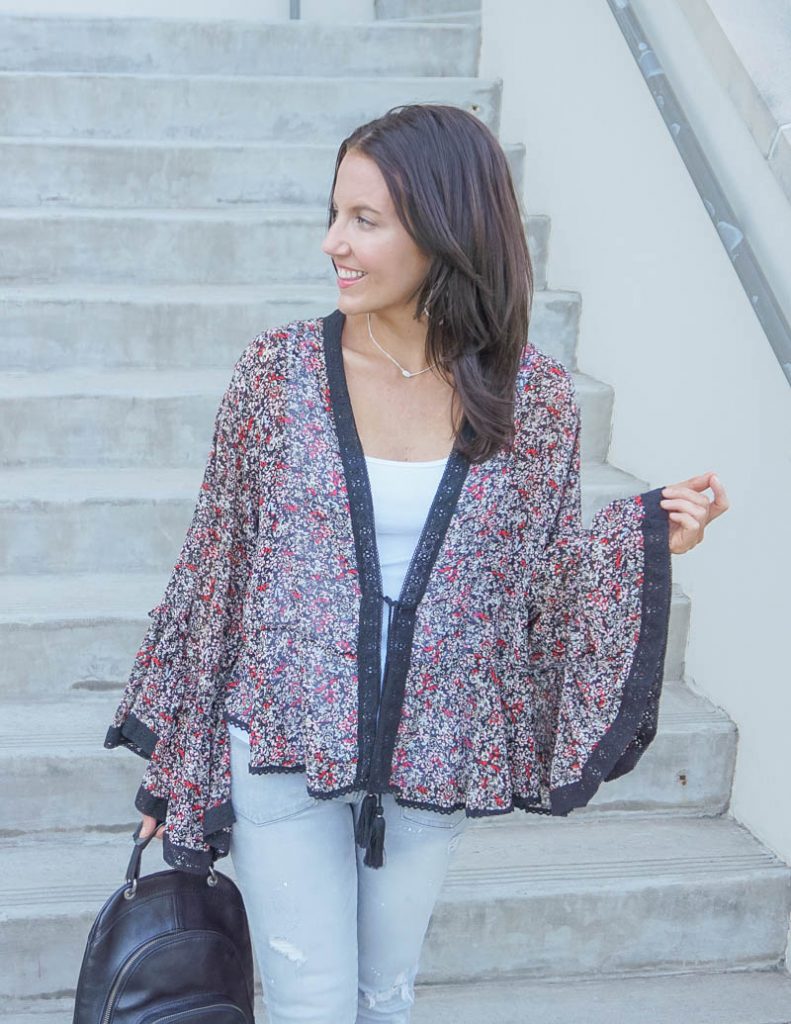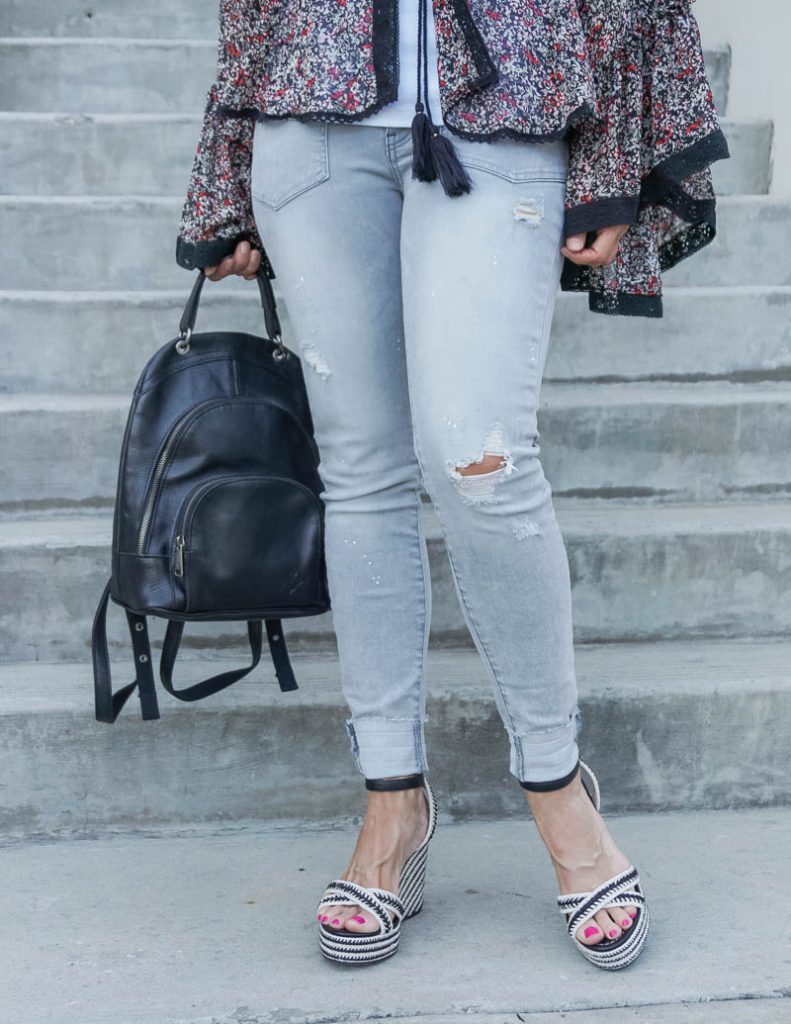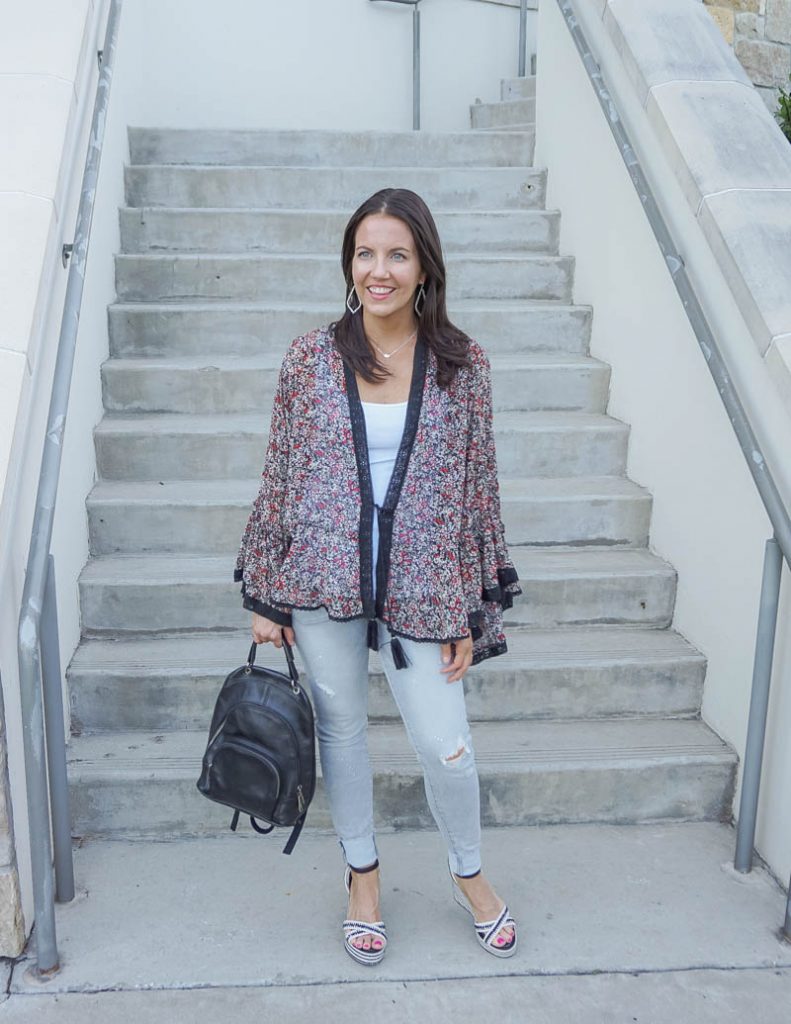 SHOP THE LOOK
Love this post? You may also love: