Monthly Archives:
November 2022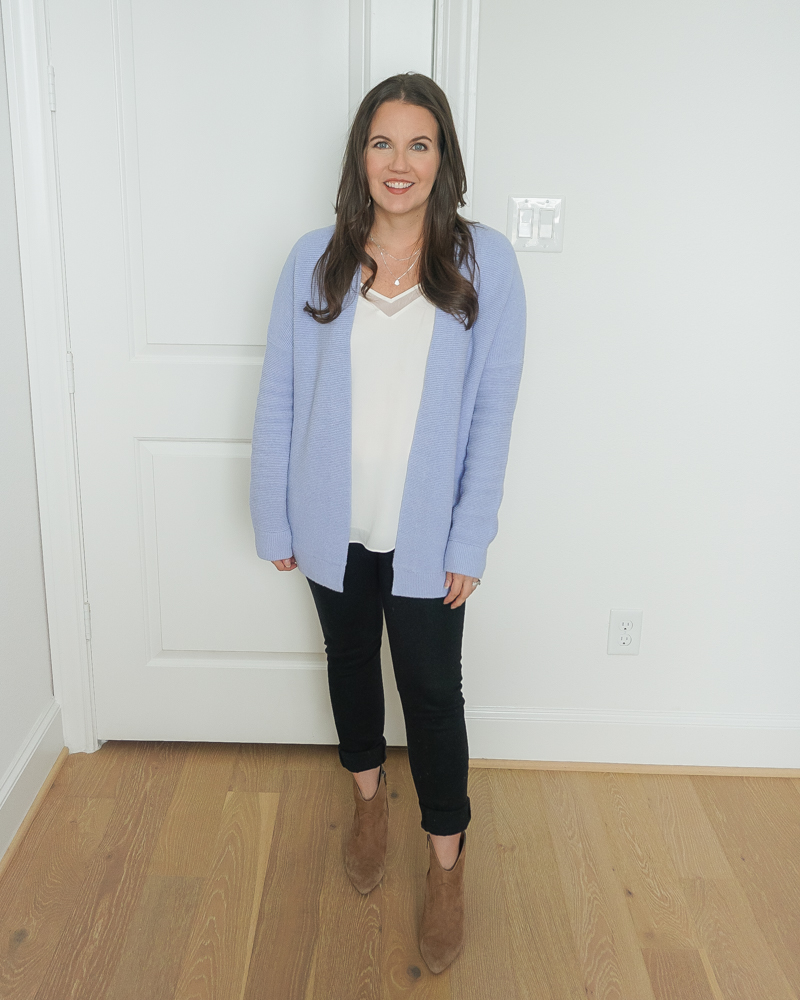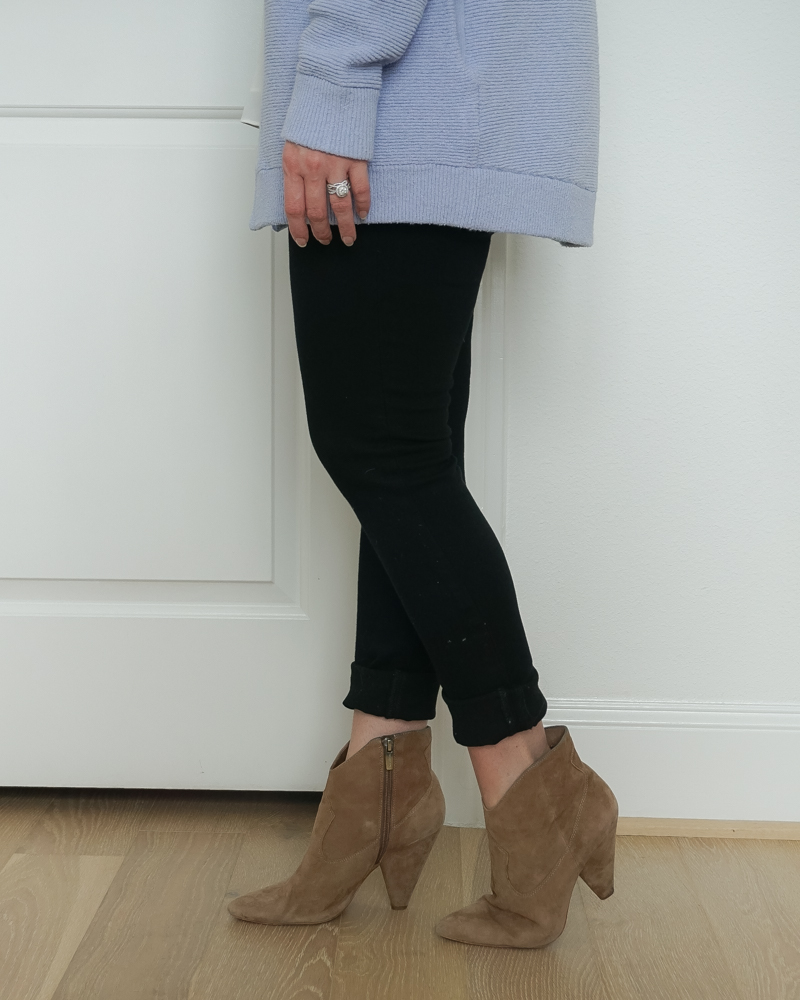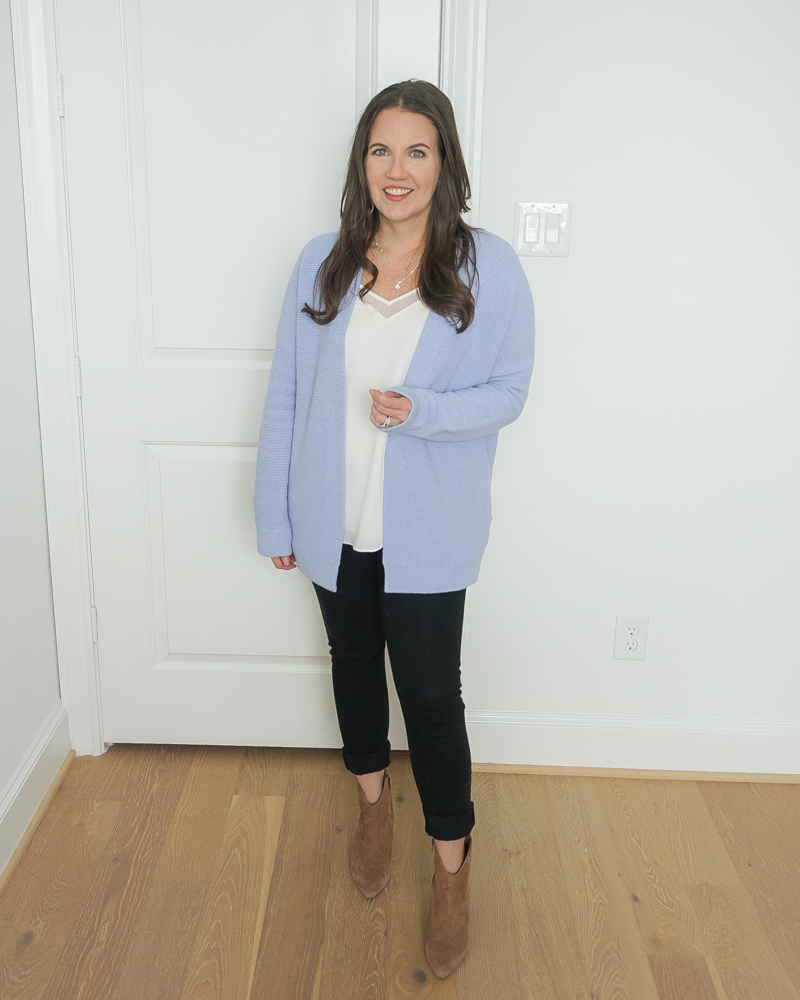 Light Blue Cardigan Sweater
I hope you all had a fabulous Thanksgiving weekend! We headed to East Texas to spend time with family.  It was filled with catching up, football, good food, and a little relaxing.  I also did a little shopping.  The main item on my Black Friday list was a new computer.  I found the one I wanted on sale and can't wait for it to arrive.  My current one is pretty old and was starting to have issues.
While most of our holiday weekend was cold and rainy, this week will be sunny and high 70s.  It's definitely layering season.  This light blue cardigan is the prettiest shade.  The color is a mix of lavender and light blue.  I feel like sometimes it leans a little more to each color depending on the lighting and what I'm pairing it with.  It has a slight oversized comfy fit and dolman style sleeve.
This outfit is a classic way to style a cardigan.  A white cami or tank top, black jeans and booties.  It's all items you probably already have in your closet to quickly and easily recreate this look.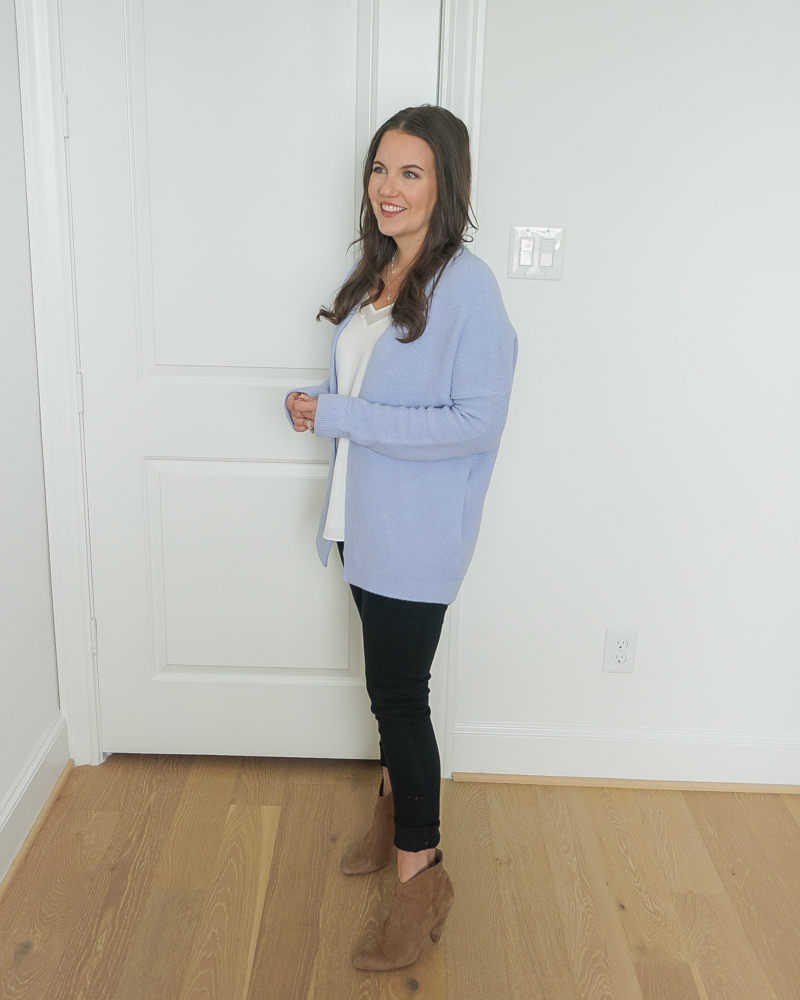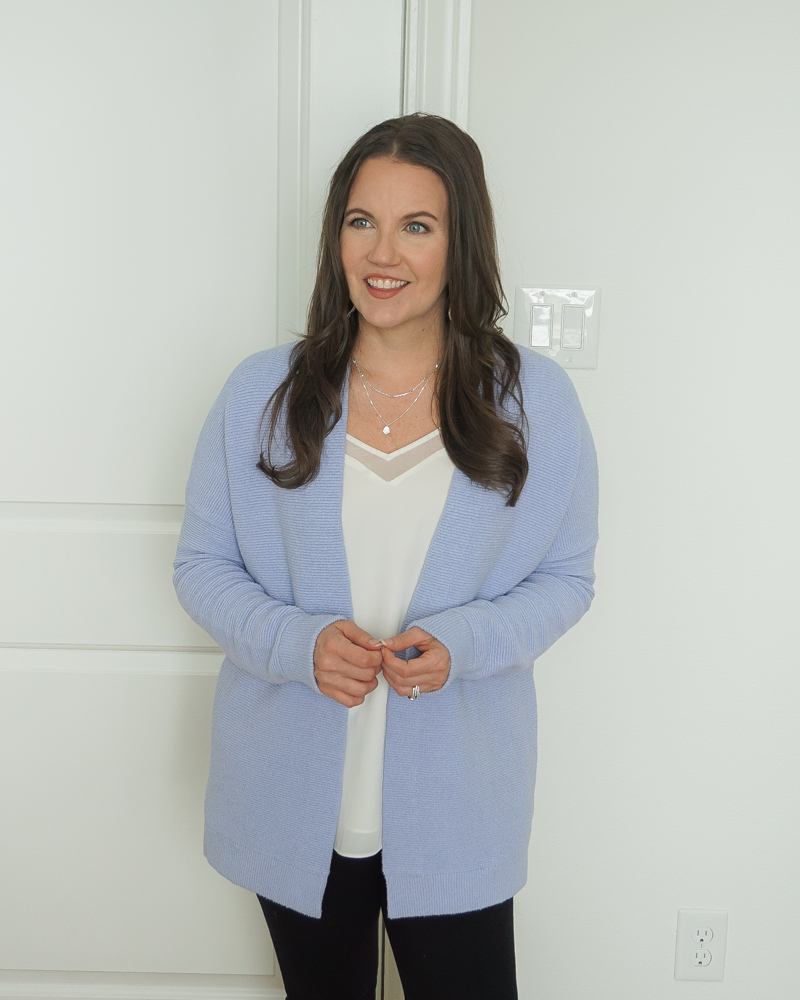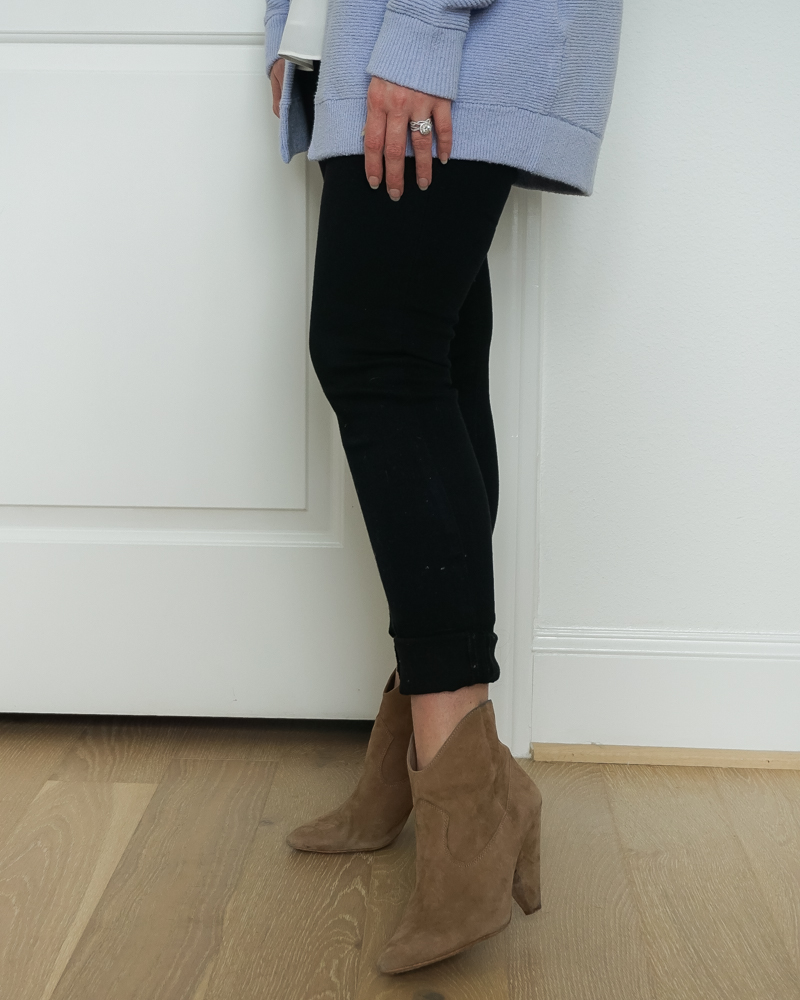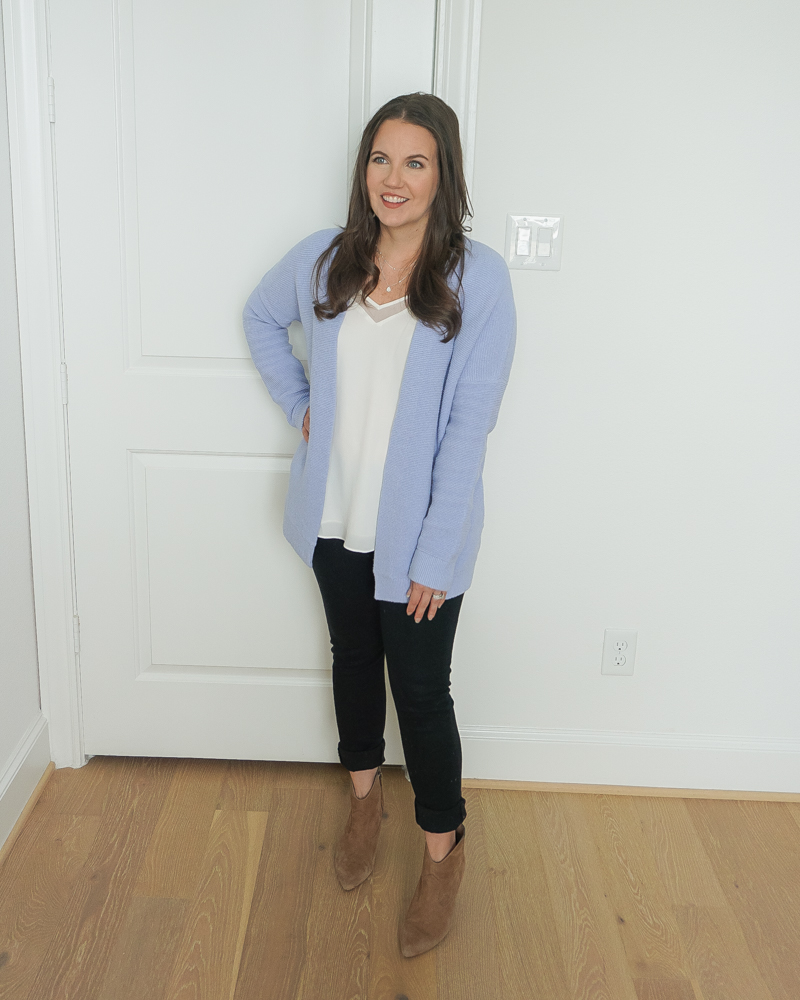 SHOP THE LOOK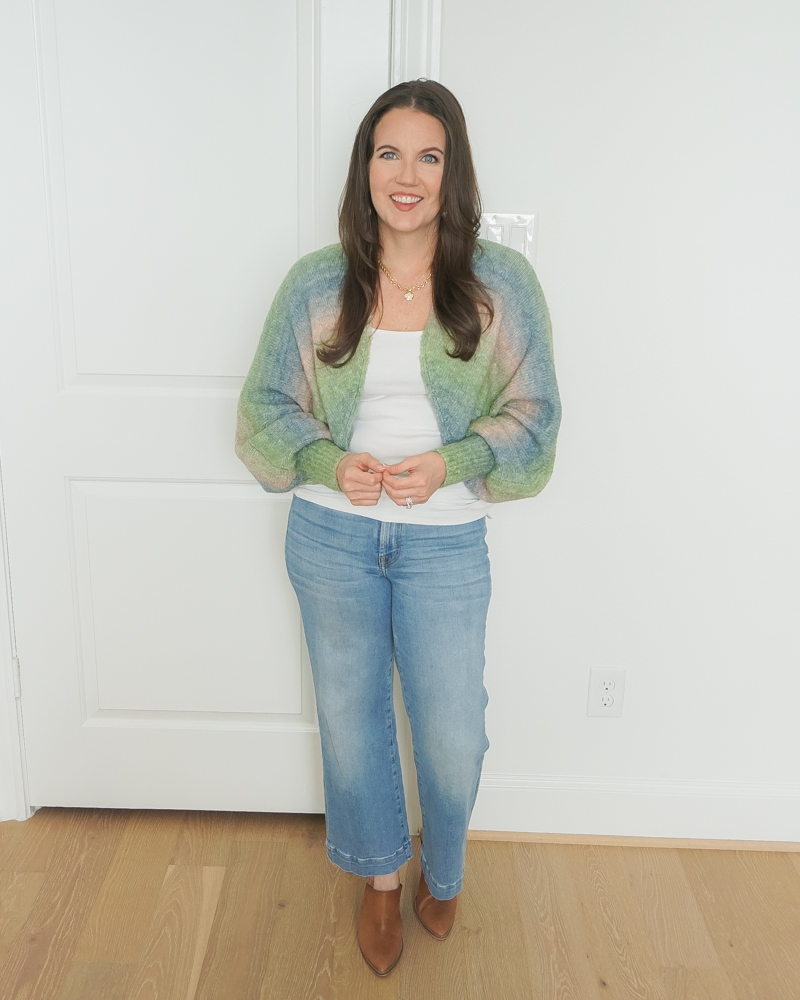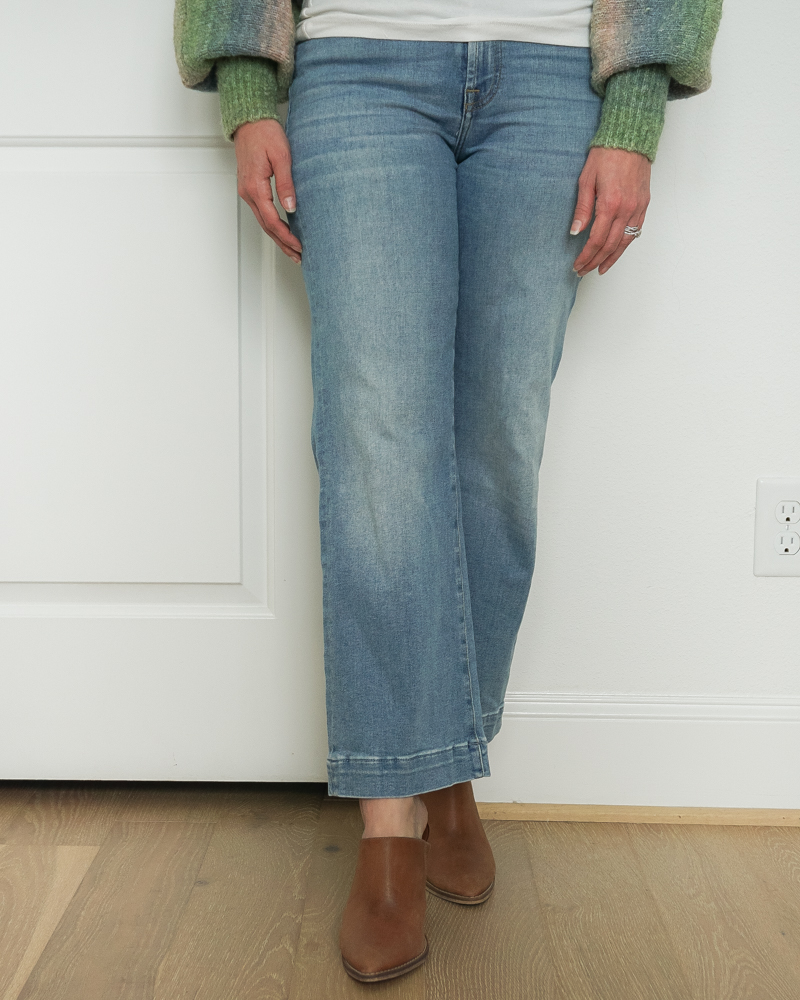 HOW TO STYLE A SHRUG CARDIGAN
I fell in love with the light earth tone colors in this shrug cardigan sweater.  It's a nice subtle color selection perfect for the fall season.  This shrug cardigan is a cropped sweater with a very open and loose fit.  It's going to sometimes slide to sit a little more open on your shoulders.  With the sweater being a loose fit, I opted to pair it with a fitted top underneath to keep my proportions in check.
The style and colors of this cardigan was giving me boho vibes, so I decided to pair it with my wide leg jeans and brown mules to complete the look.  It creates a great casual outfit perfect for a fall weekend.  The colors in this sweater will also easily transition to spring.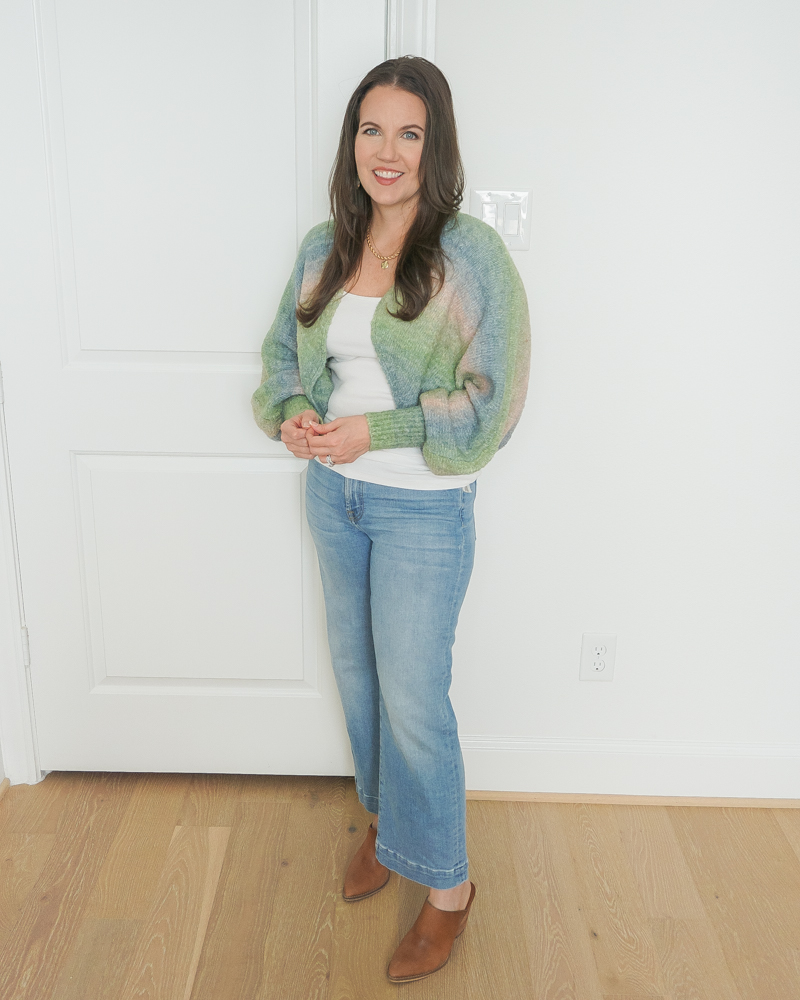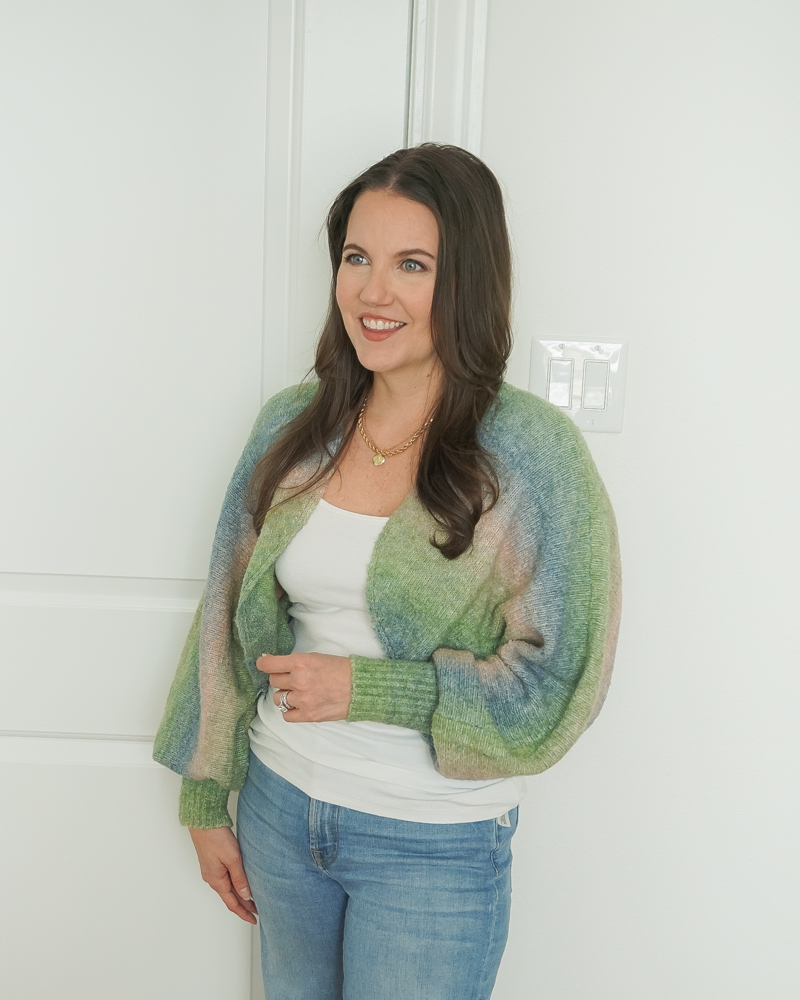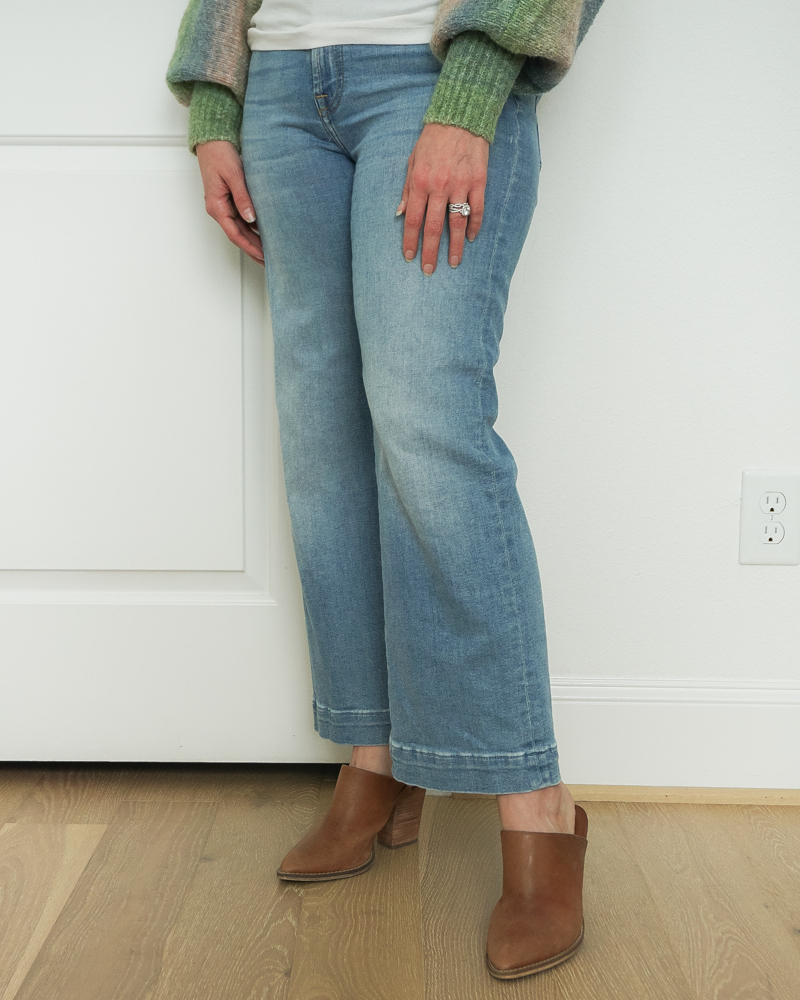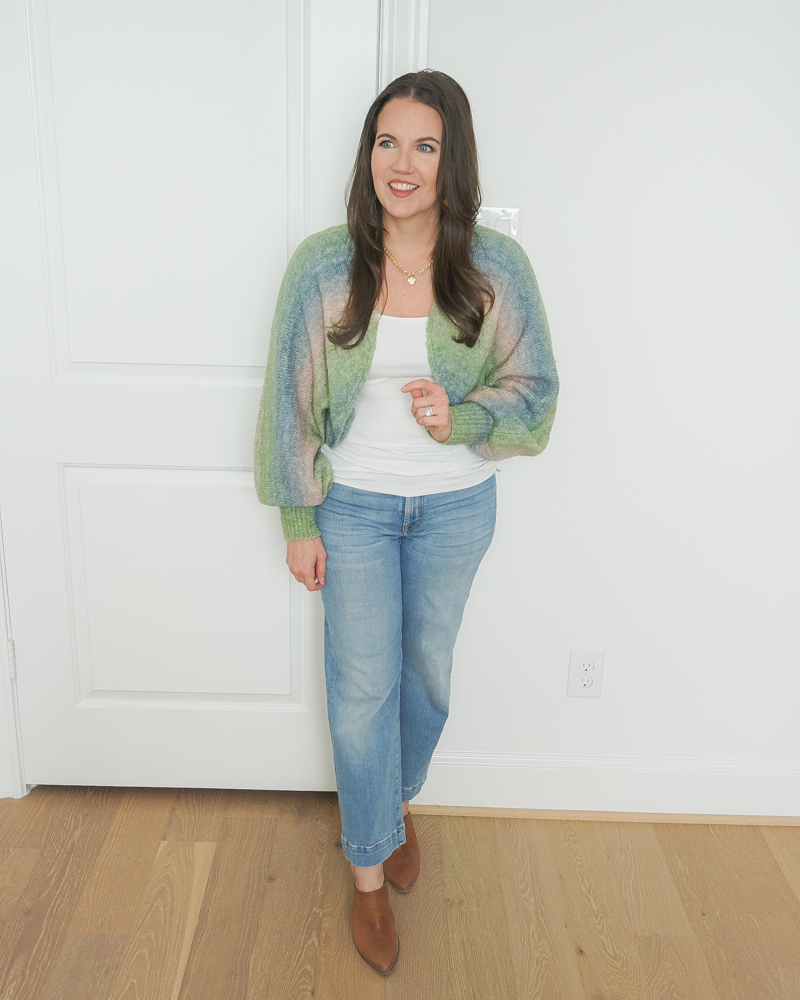 SHOP THE LOOK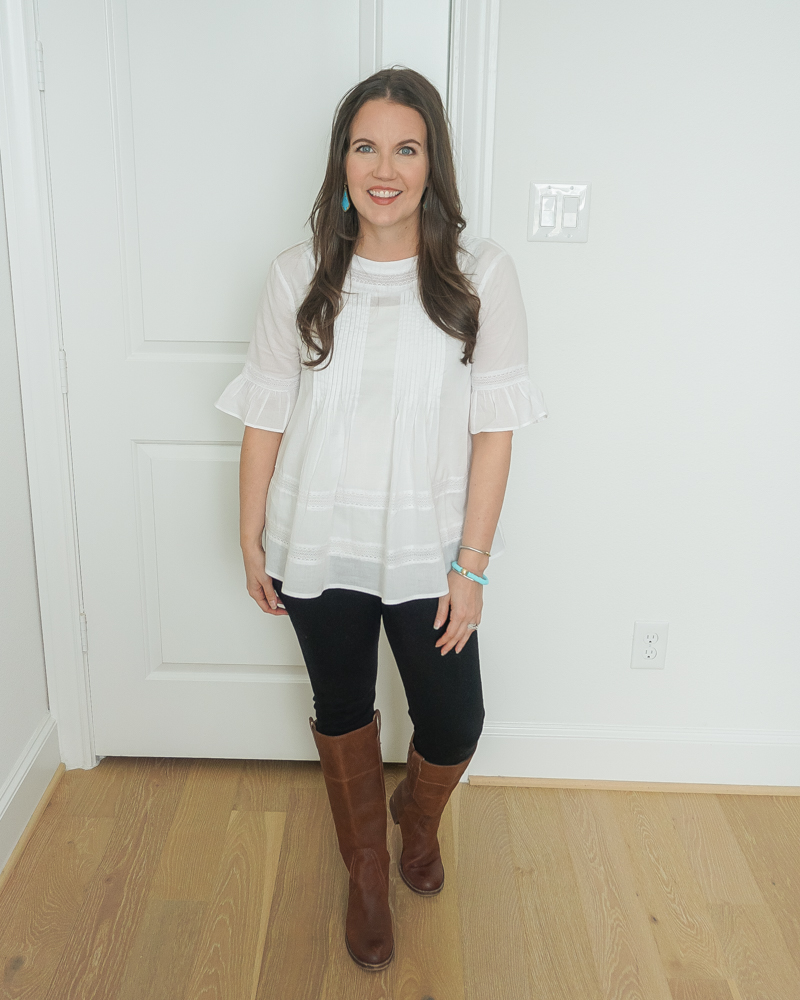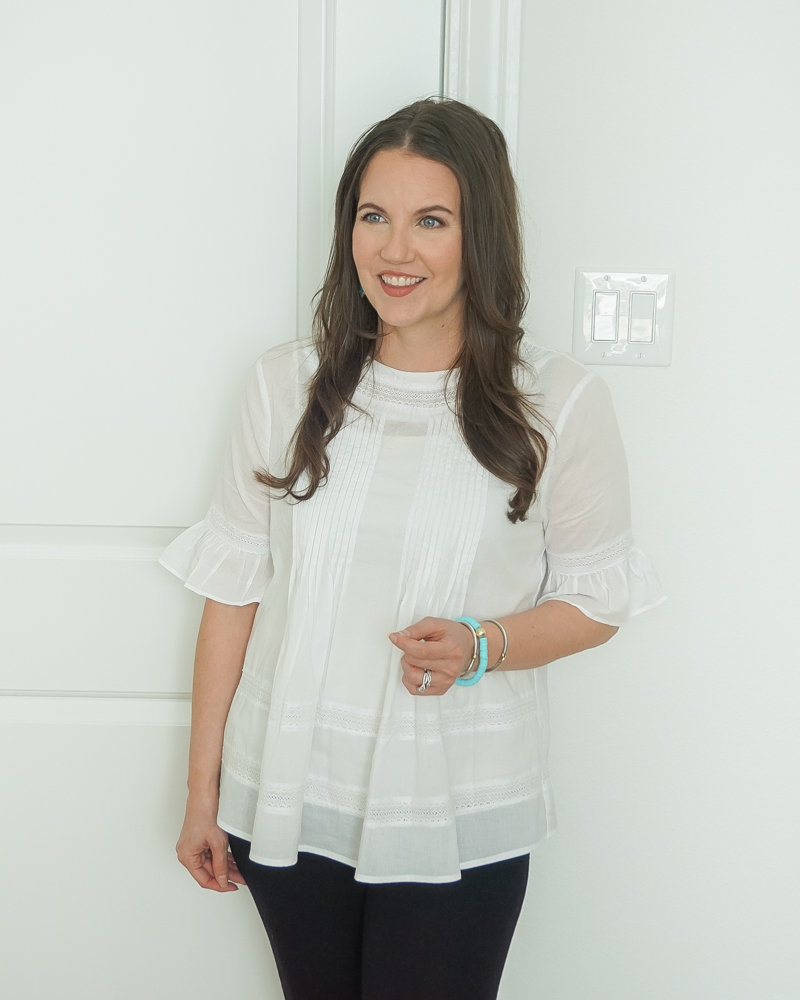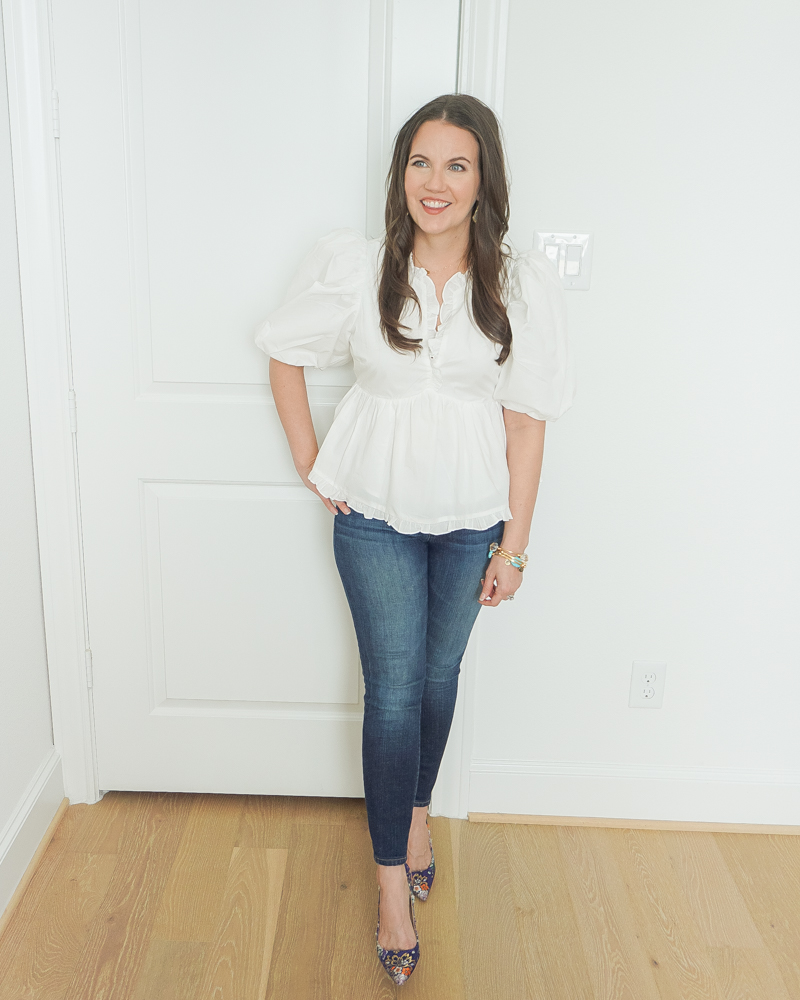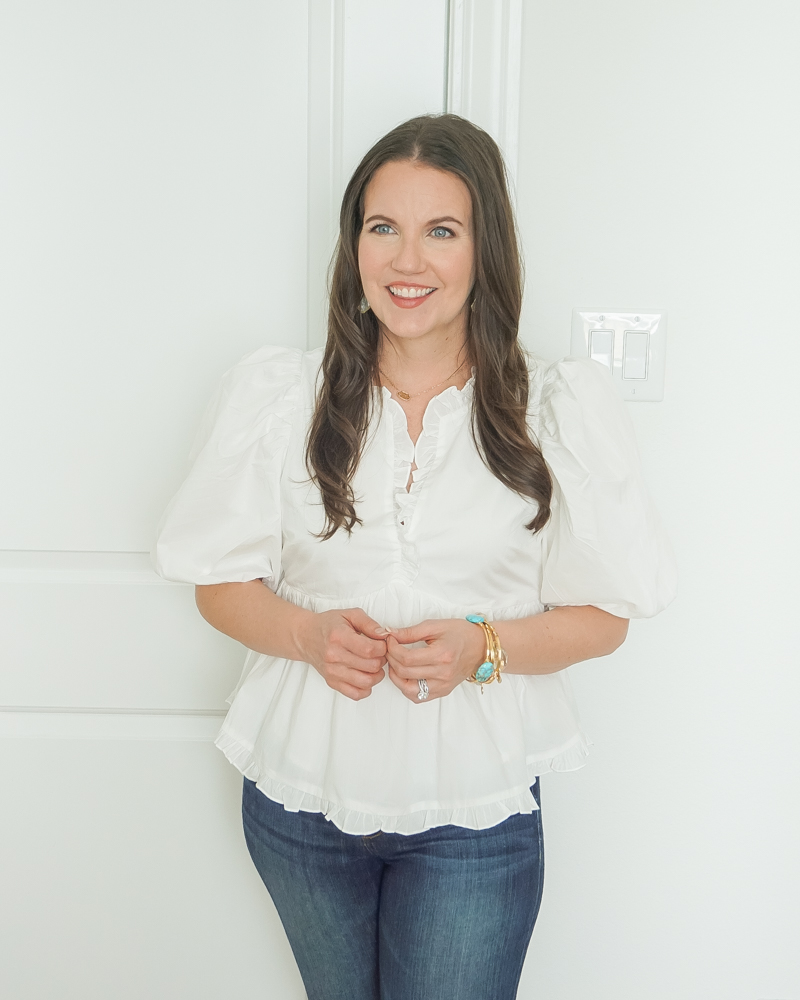 TWO WHITE STATEMENT TOPS FOR FALL
If you don't have a white statement blouse in your closet, I highly consider adding one.    White short sleeve tops can be worn in multiple seasons and dressed up or down.  They are great items for days when you just don't know what to wear.  These two white statements tops for fall are both great additions.  The white tunic top is great for casual affairs with black jeans and brown boots, you can easily dress it up with a pair of heels too.  The details on this tunic top really give a little bit of statement factor without being to over the top.
If you are looking for a bit more of a statement maker, this puff sleeve top is perfect for you.  I love the big statement sleeves on this top! They definitely steal the show.  The ruffle details and hem add the perfect amount of feminine flair.  Dress it up with skinny jeans and heels for a holiday part or with flared jeans for a casual affair.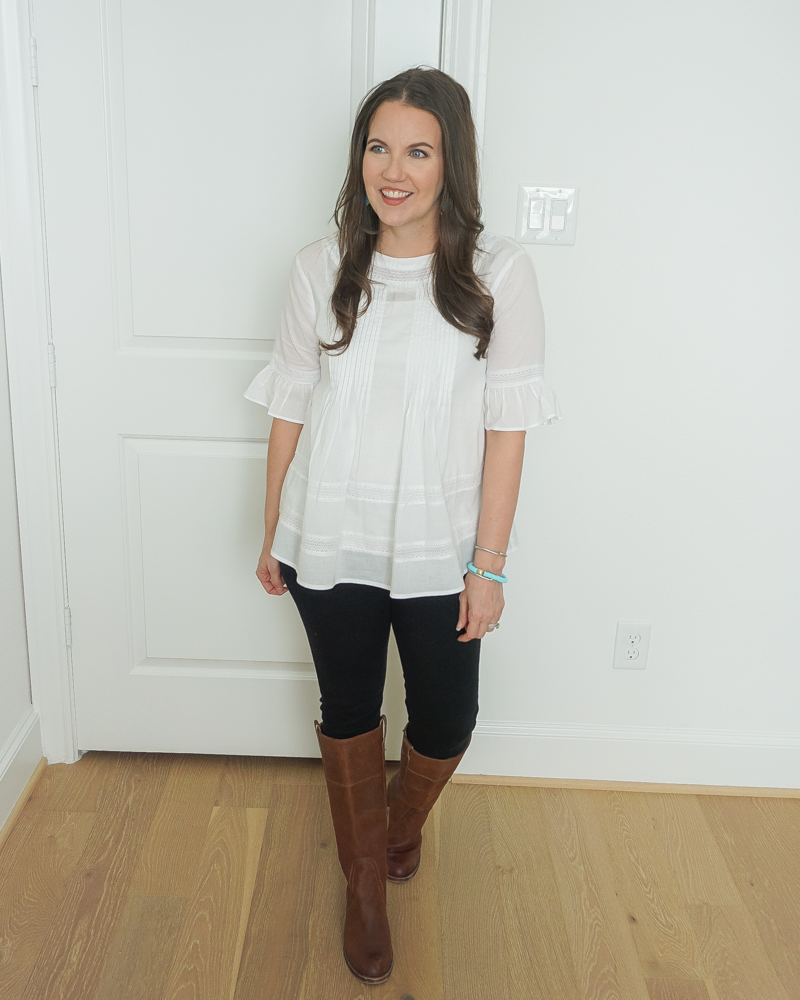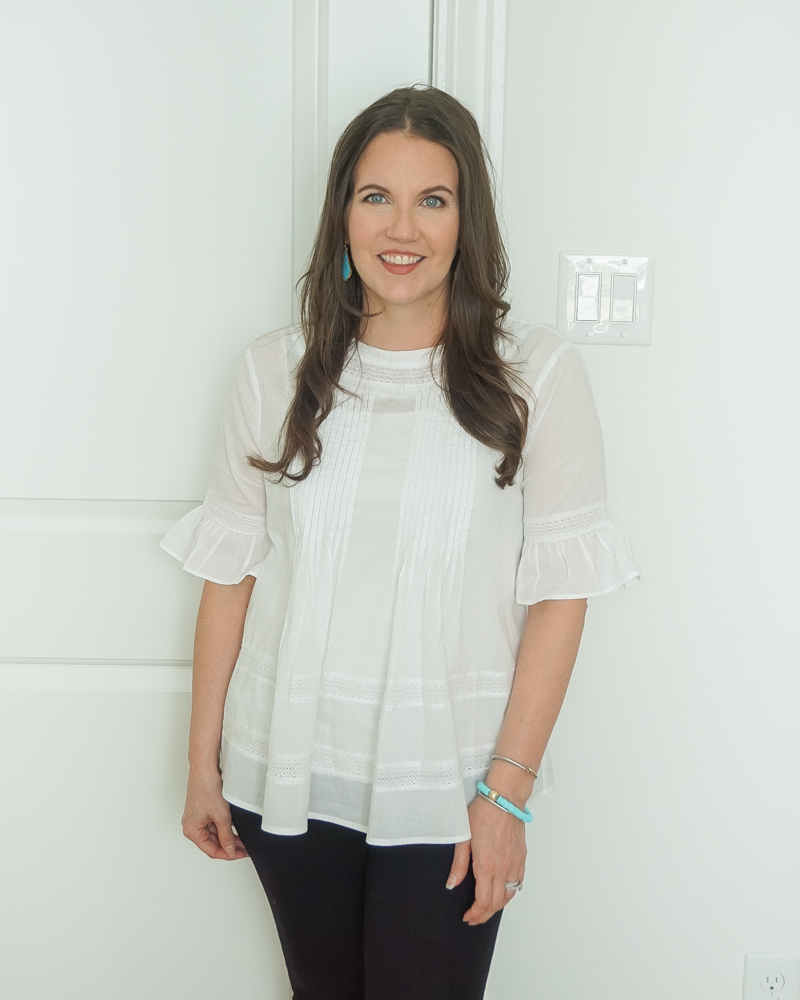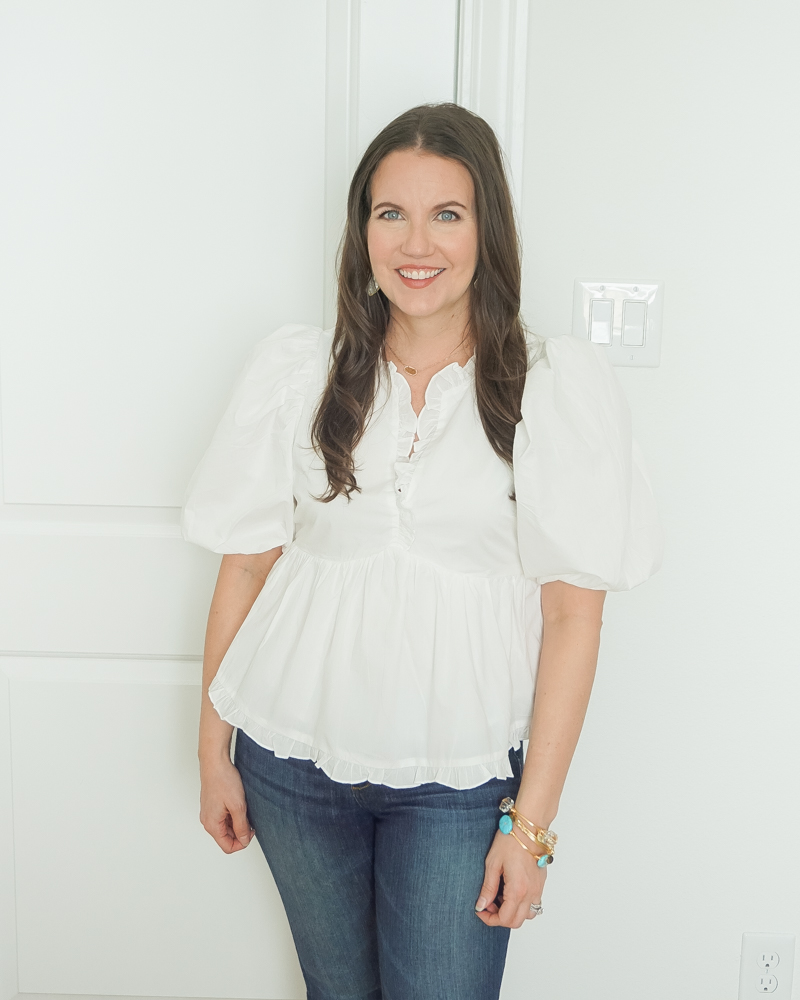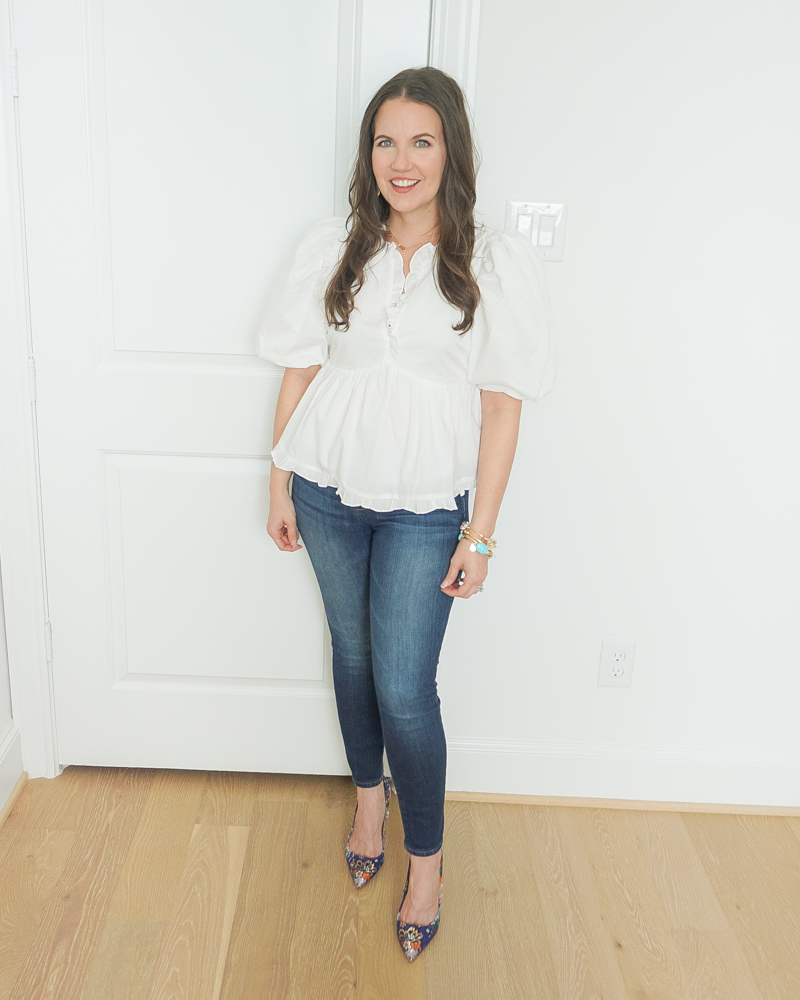 SHOP THE LOOKS