Monthly Archives:
January 2015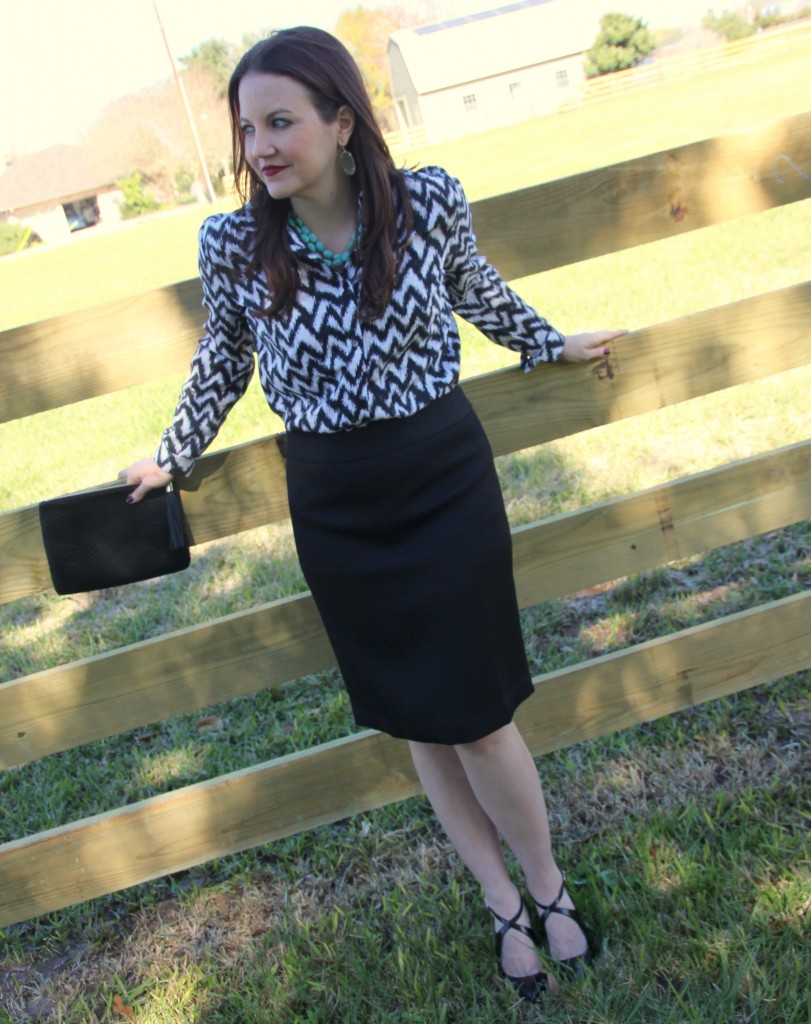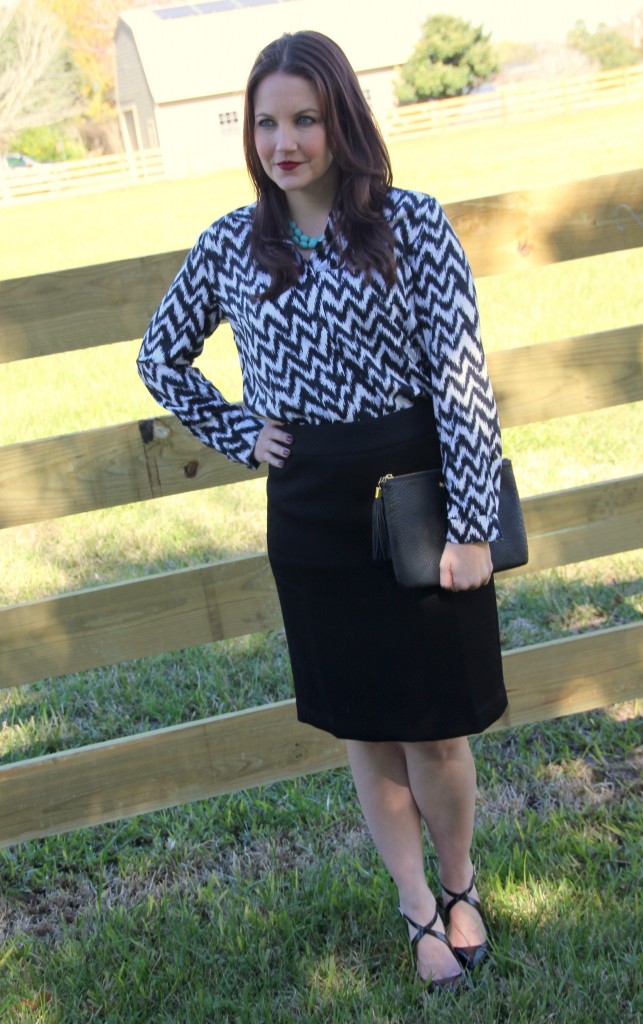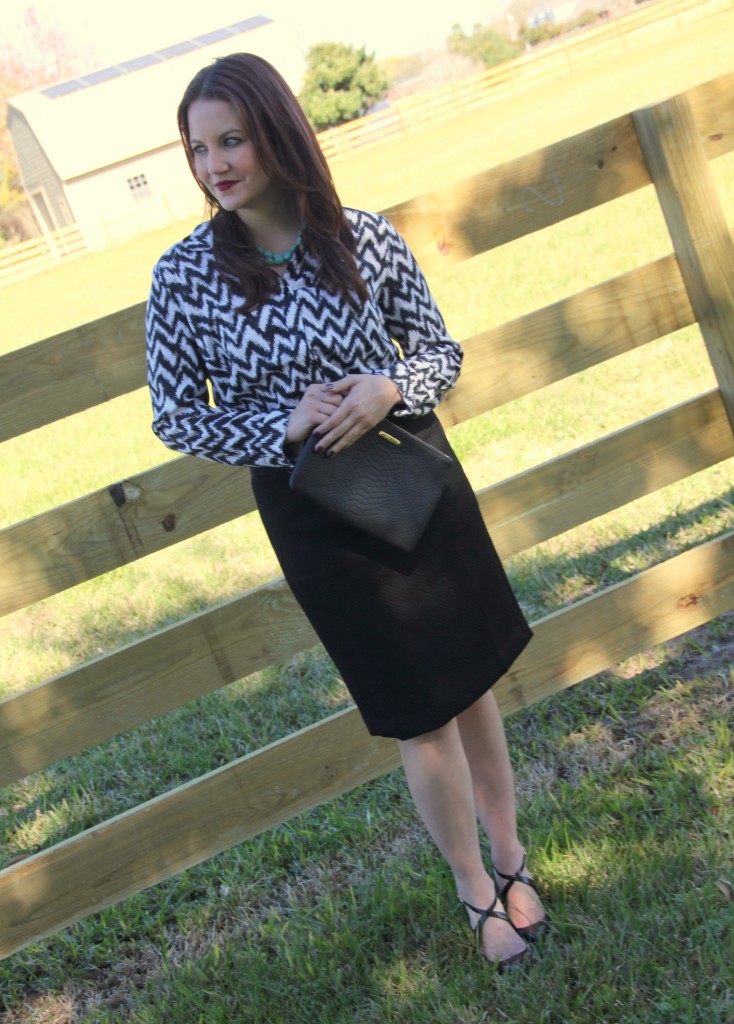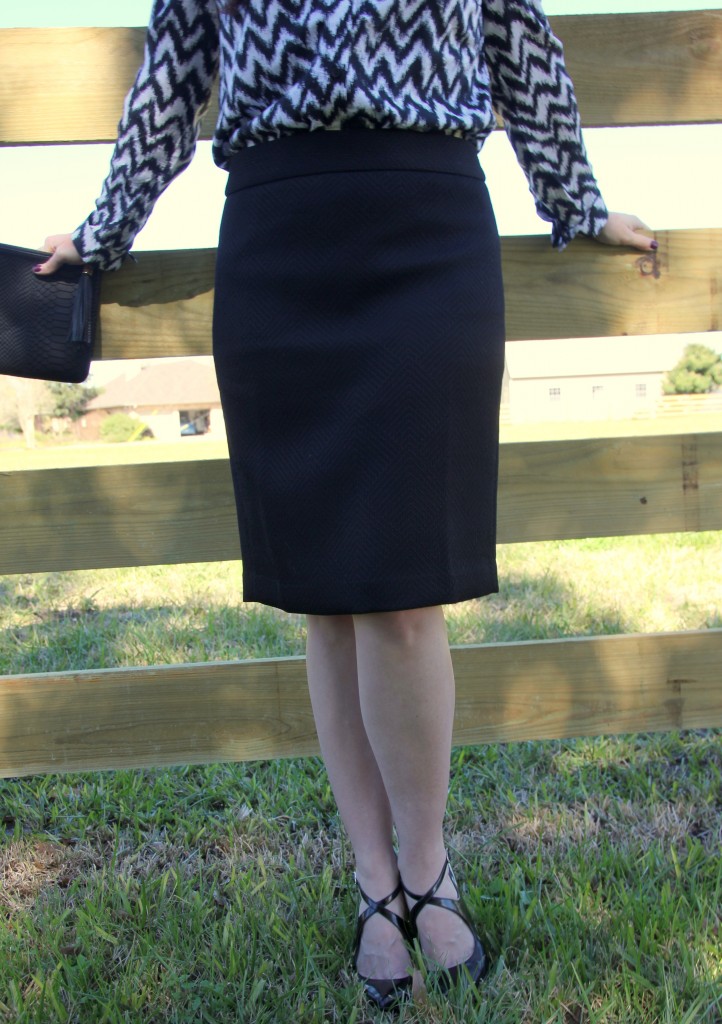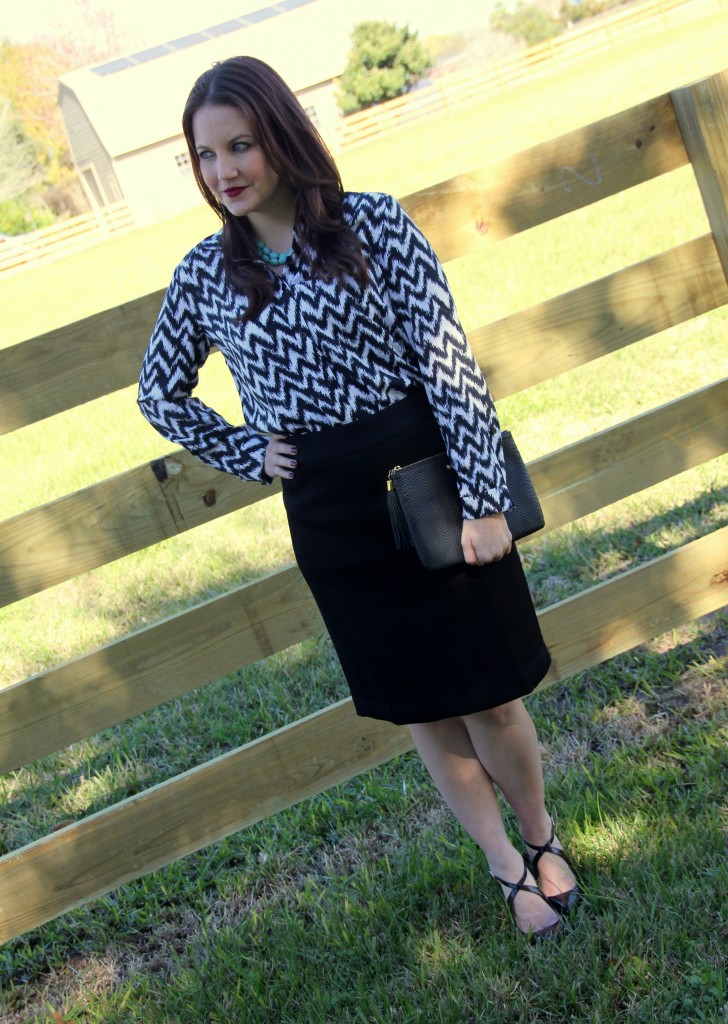 | DETAILS |
H&M Long Sleeved Blouse, in store only [SIMILAR FROM H&M] | BANANA REPUBLIC Tonal Texture Pencil Skirt  | ENZO ANGIOLINI Finton Pumps  | GIGI NY All in One Bag | KENDRA SCOTT Elle Earrings in Slate | AMAZON CURATED COLLECTION Turquoise Howlite Double Strand Necklace
| STILA Stay All Day Lipstick in Fiery  | FORMULA X Infinite
I love how an outfit can transform your mood.  Whether it be because you have a job interview, a big work presentation, or just because you are feeling a little down in the dumps, putting on the perfect outfit can change your attitude and say, "Today I am kicking butt and taking names – this girl means business!"  That is exactly how I feel in this outfit!  While for each person that outfit may be a little different, this combo is it for me.  I definitely think black is my power color.  I always feel strong and oh so chic in that color.   I also always feel more confident in a sleek great fitting pencil skirt.  I love a full midi skirt, but I have an obsession with pencil skirts!  I am also a huge shoe lover, so the power piece for me is always in the shoes!  I could live in these Enzo Angiolini pumps.  You have seen them on the blog oh so many times, but it is because they are such an amazing shoe!  They go with both pants and skirts, and are pretty comfortable.   If you feel strong and confident in what you have on, I think nothing will stand in your way.  What is your favorite thing to wear when you need a little confidence boost?
Follow Lady in Violet INSTAGRAM | TWITTER | FACEBOOK | BLOGLOVIN
[jetpack_subscription_form title=" " subscribe_text="Enter email to subscribe and receive notification of new posts by email." subscribe_button="Submit"]