Monthly Archives:
November 2014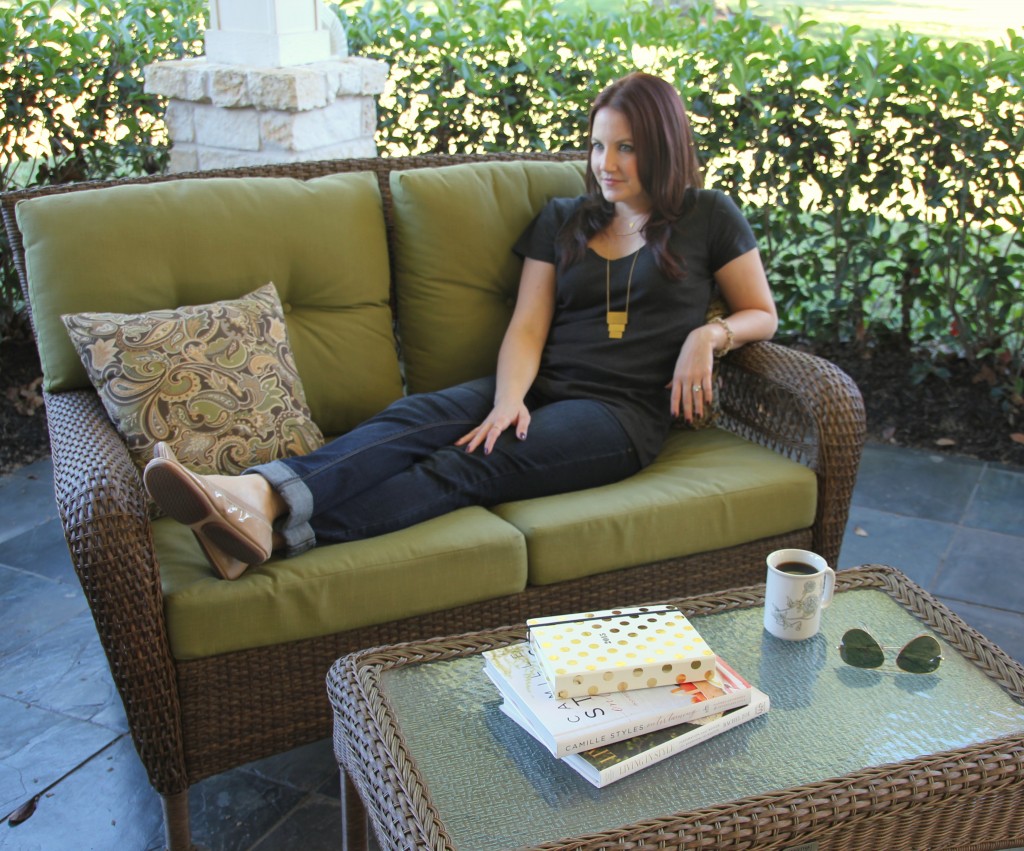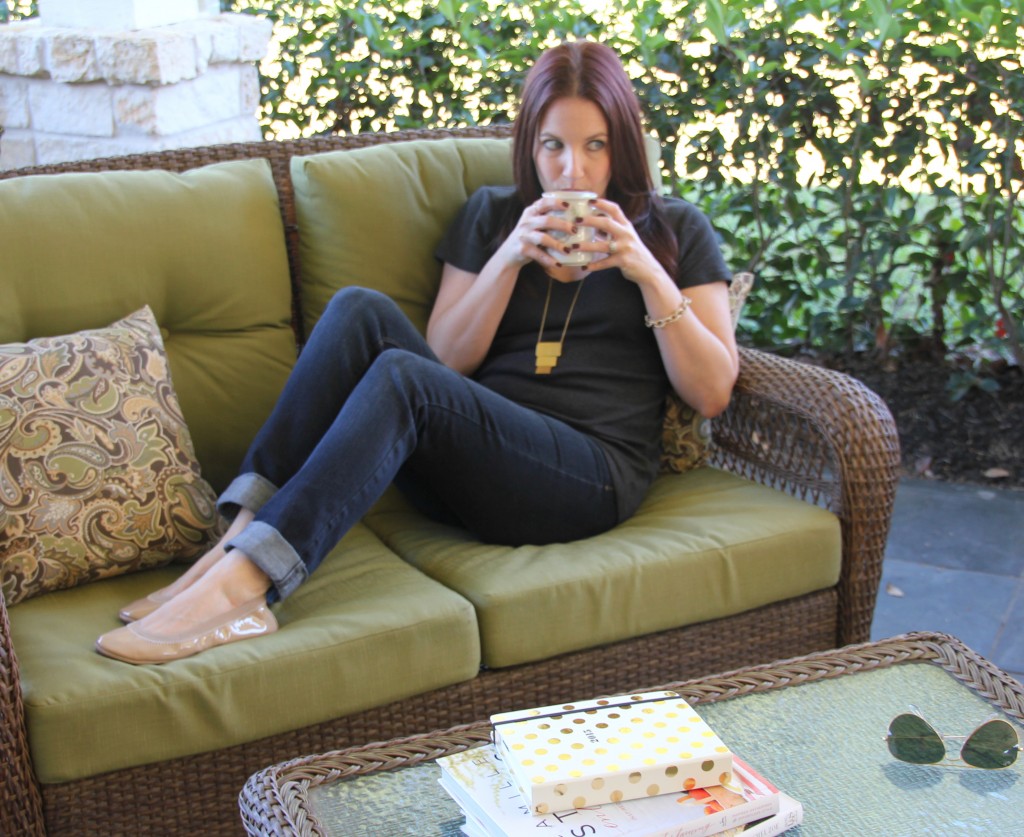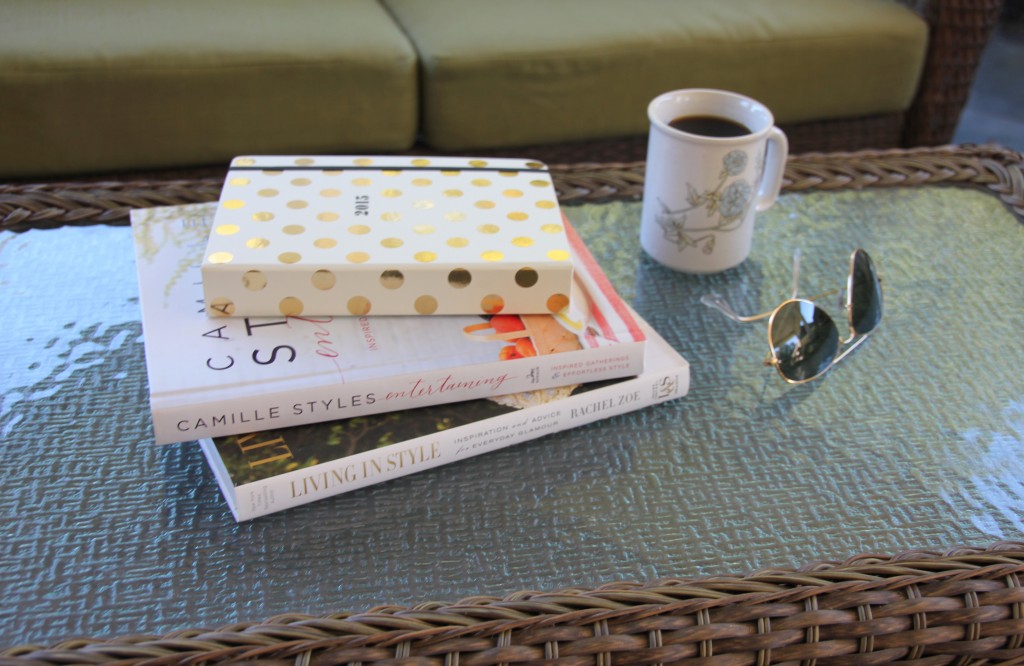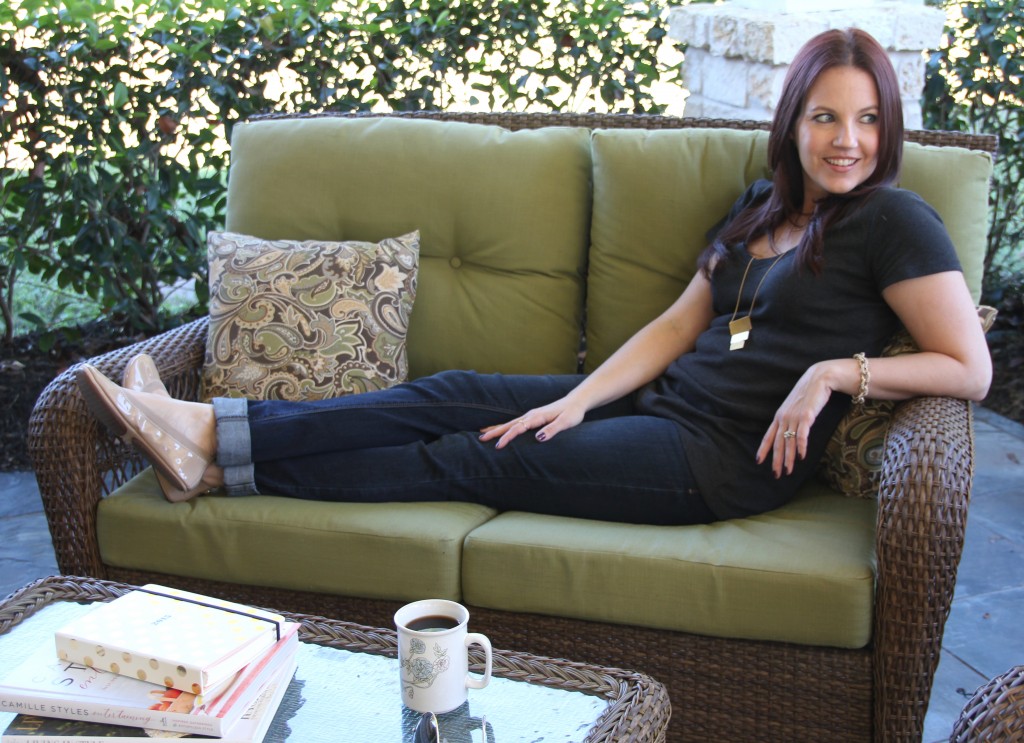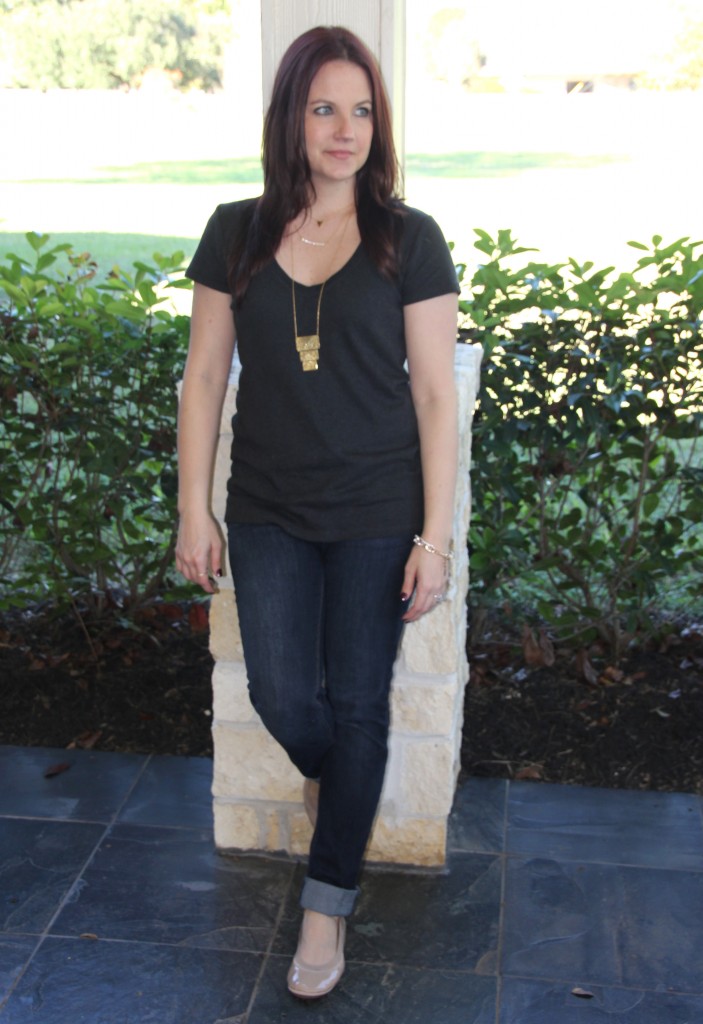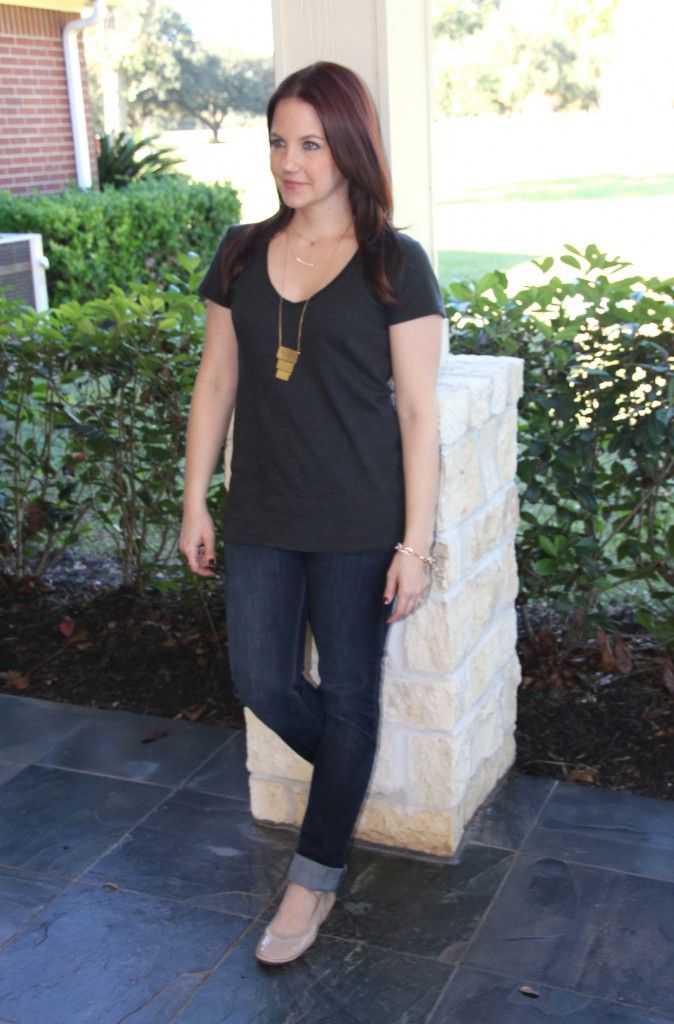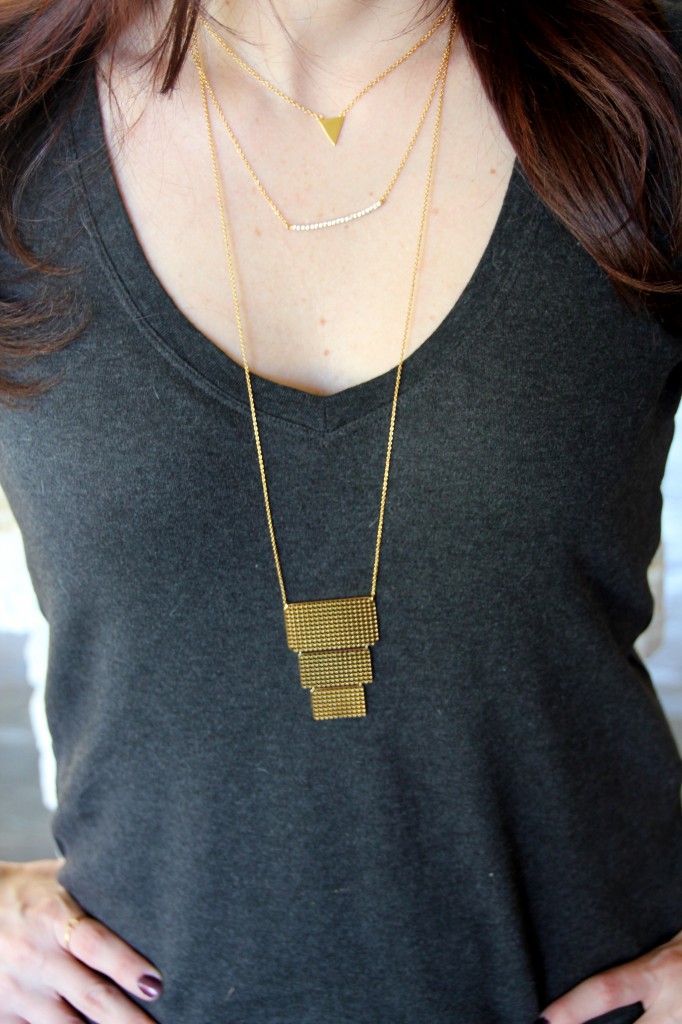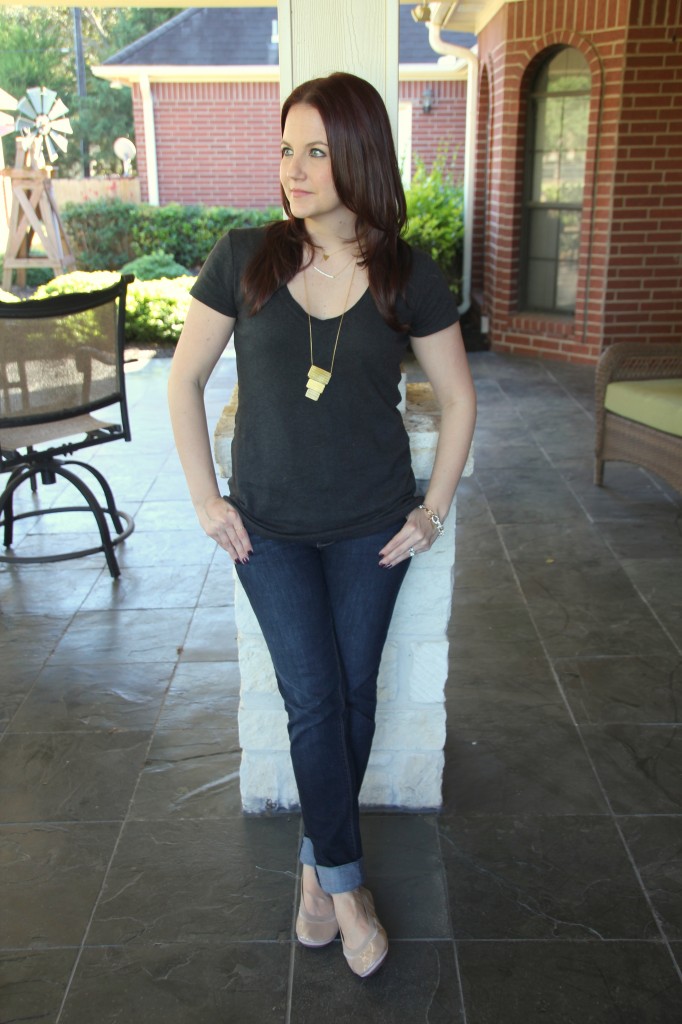 | DETAILS |
BANANA REPUBLIC Timeless V-Neck Tee  | WHITE HOUSE BLACK MARKET Saint Honore Slim Ankle Jean  | YOSI SAMARA Patent Flats  |  GORJANA Chloe Large Studs , Taner Pave Bar , Mia Tiered Necklace , Mika Necklace  | BAUBLEBAR Mini Pave Links Bracelet, old [SIMILAR] | RAY BAN Original Aviator Sunglasses  | FORMULA X FOR SEPHORA Infinite  |  KATE SPADE 2015 Medium Agenda | RACHEL ZOE Living in Style | CAMILLE STYLES Entertaining
This shopaholic is skipping the stores this Black Friday! I love shopping but I hate crowds!  When I shop I like to be able to leisurely walk around, trying on a few things here and a few more there.  I also do not like standing in long lines to check out, but I don't think anyone really does.  Black Friday has never appealed to me.  I will admit I have never really participated in Black Friday, so my opinion is based on stories from friends and what I see on TV.  Even throughout the year, I prefer to shop on weekdays during lunch or first thing in the morning on weekends to avoid crowds.  During the holidays, the crowds are crazy regardless so all my in-store shopping will probably be done right when the mall opens!  I have found in past experience this is the best time to shop.  The bonus you can usually get prime parking!  Black Friday for me is all about relaxing, enjoying the extra day off from work,and gearing up for Cyber Monday!  Okay, I will probably also do a little online Black Friday shopping. I can't help myself, I love a good sale!  I am planning on doing most of my shopping online this year.  I want to have everything ordered this coming week to avoid any shipping issues.   I have posted a few online Black Friday sales below that are to good to pass up!  Monday's blog post will be solely dedicated to all the amazing sales and deals I come across for Cyber Monday.  I will be updating throughout the day so be sure to check back throughout the day on Monday for the latest offers! Until then, I am going to get back to reading my newest purchase, Camille Styles Entertaining.  If you are hosting any holiday parties this year, this book has some really great party planning ideas and tips!  Also, if you are looking for a comfy T-Shirt to lounge around in while online shopping, this Banana Republic Timeless Tee is awesome!  The material is soft with a little stretch.  This top is one of my go to tees when I have to run out on a quick errand on weekends!
Don't forget to shop local this Saturday for SMALL BUSINESS SATURDAY.  I have also included some of my favorite small businesses with great sales in the below Black Friday list!
BLACK FRIDAY SALES!
ASOS || 30% off with code TGIBF
BANANA REPUBLIC || 40% off with code BRFORTY
ELAINE TURNER || 25-30% off no code required, FREE iPad Case with $300 purchase on Friday
FRENCH CONNECTION || 30% off with code 30FCBF
DESIGN LOVE PLANNER || 25% off with code BF25
GORJANA || 35% off select styles
J CREW || 30% off with code HOLIDAY
JEWELER'S WIFE || $20 off $50 with code JW20OFF
KATE SPADE || 25% off with code HOLLYJOLLY
KENDRA SCOTT || 15% off with code BFCM2014
LOFT || 40% off no code required
POMP AND CIRCUMSTANCE || 30% off with code THANKFUL
SHOP BOP || 15-25% off with code GOBIG14
TORY BURCH || 20-30% off with code LUCKY
WHITE HOUSE BLACK MARKET || 30% off with code 11989
Follow Lady in Violet INSTAGRAM | TWITTER | FACEBOOK | BLOGLOVIN