Monthly Archives:
August 2018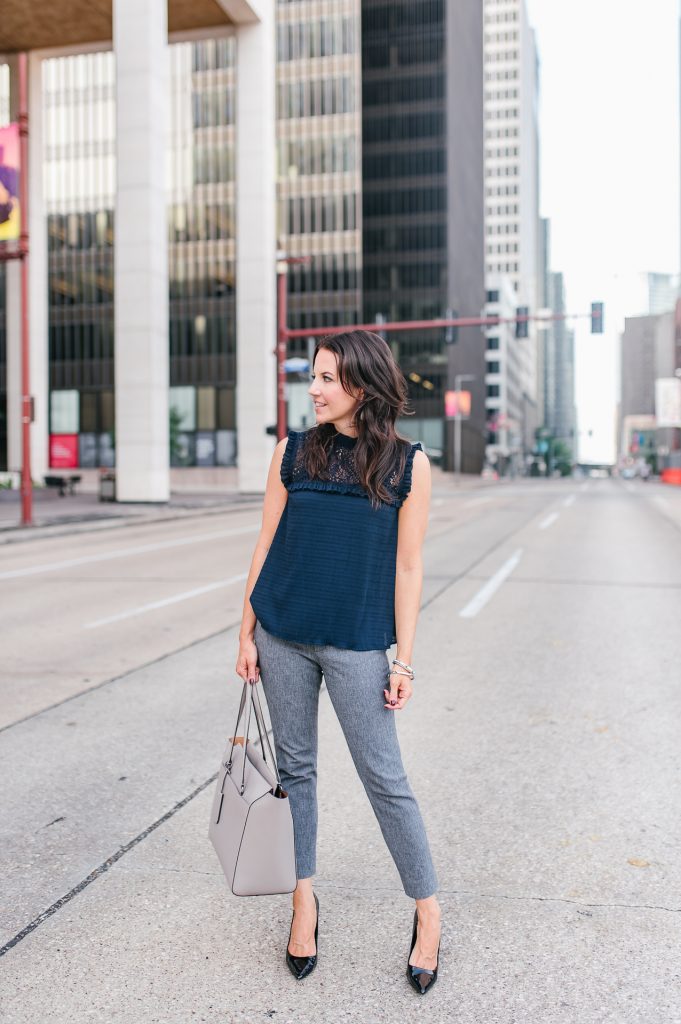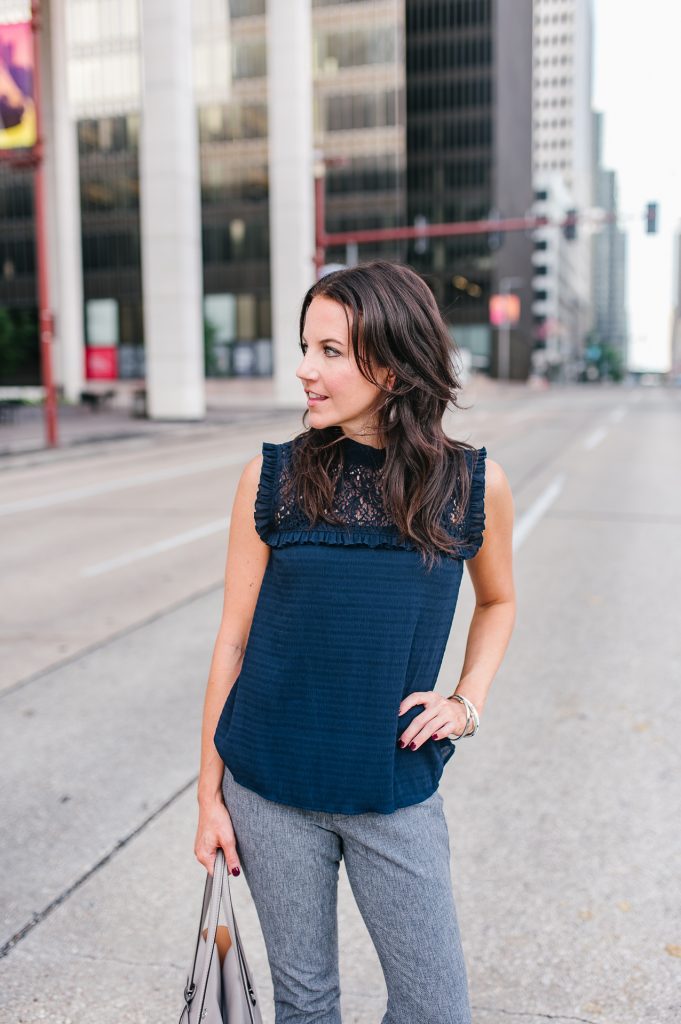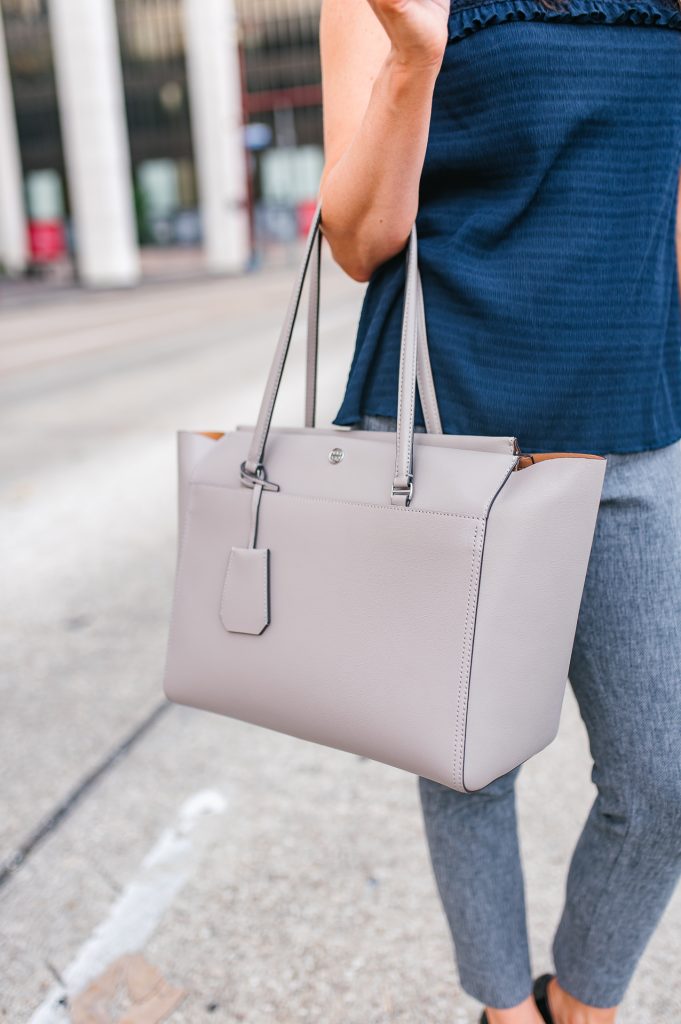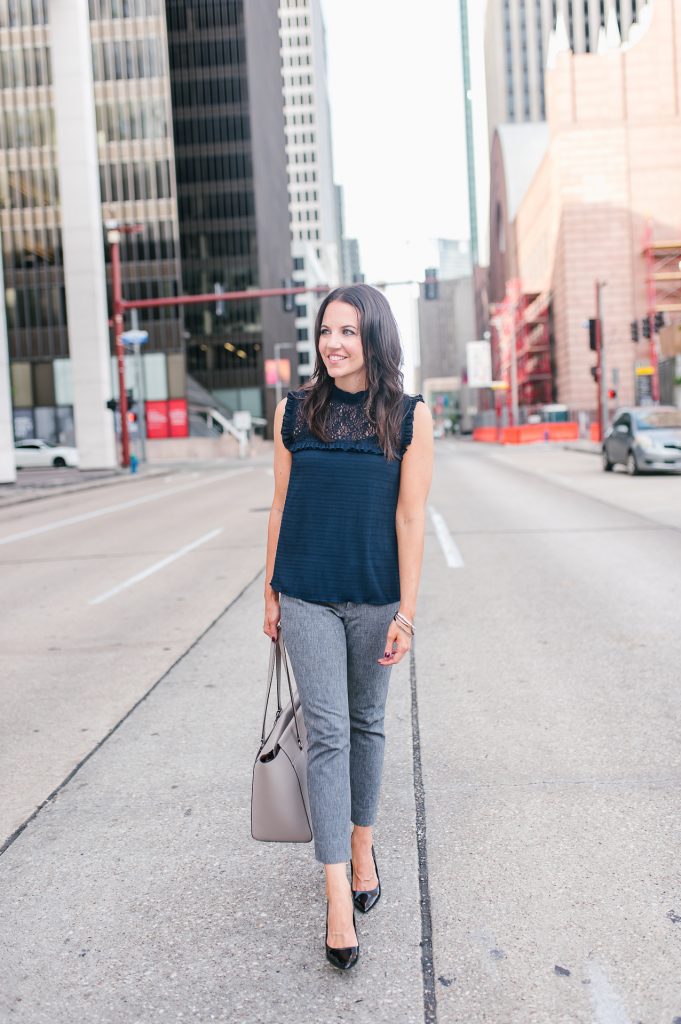 Happy Friday!! I am so ready for this long 3 Day Weekend! I have so much to do before I leave for New York Fashion Week on Wednesday.  It's my first year going, and I'm so excited for the shows and parties I am scheduled to attend.  Don't worry I will be sharing pics here when I get back!
For all my southern gals, I have the perfect work wear outfit for our warm fall weather!  I picked up this navy lace blouse during the Nordstrom Anniversary Sale.  It's a super lightweight semi sheer crinkle fabric which gives it some breathability.  I wear a black cami with it since it's semi-sheer, but it doesn't make it too hot.  I am a huge fan of navy and gray together, so I have been pairing this top with all my gray bottoms from jeans to skirts to my favorite ankle work pants.  The style of this top makes it easily styled for both work and weekends.
I hope ya'll have a fabulous Labor Day Weekend! If you are in a shopping mood, don't forget about all the Labor Day Sales going on the next few days!
Photography By: Banavenue Photography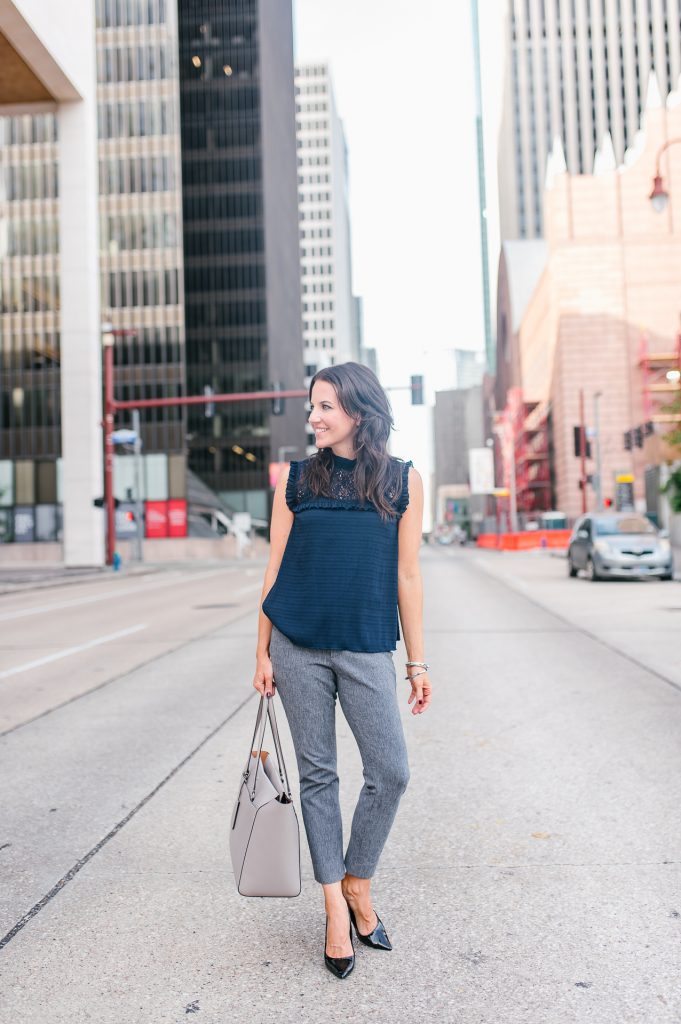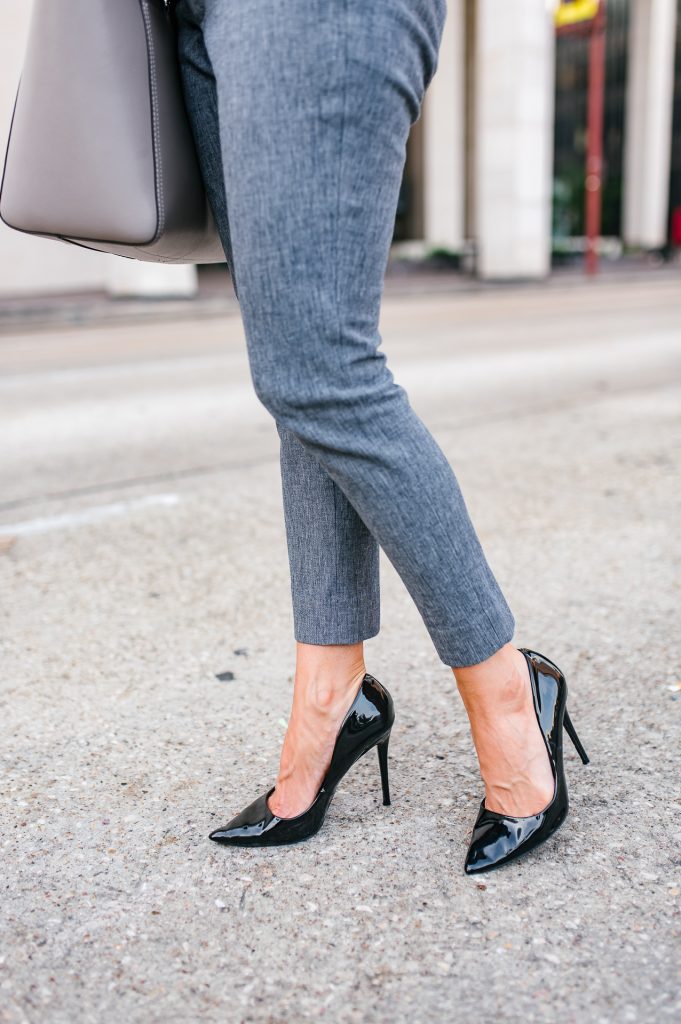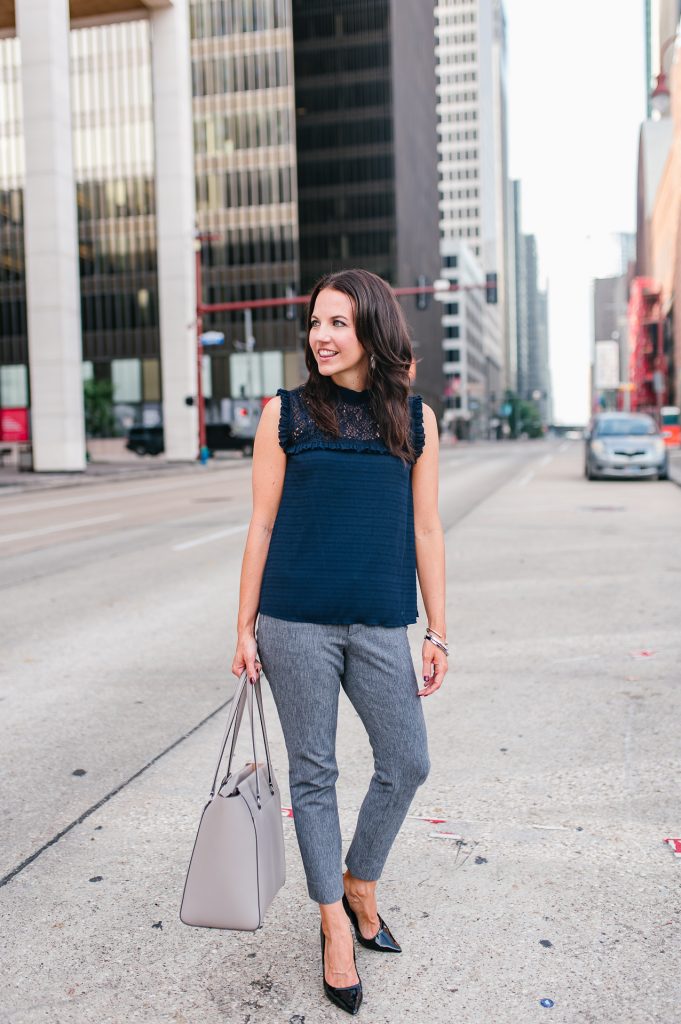 SHOP THE LOOK