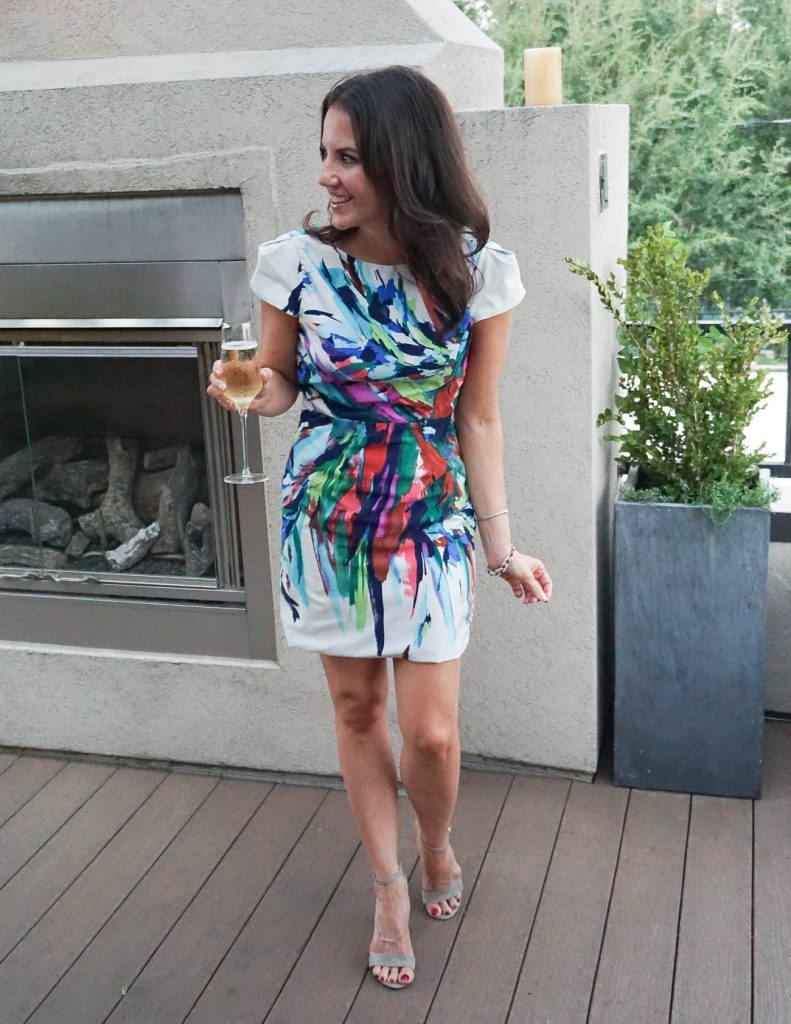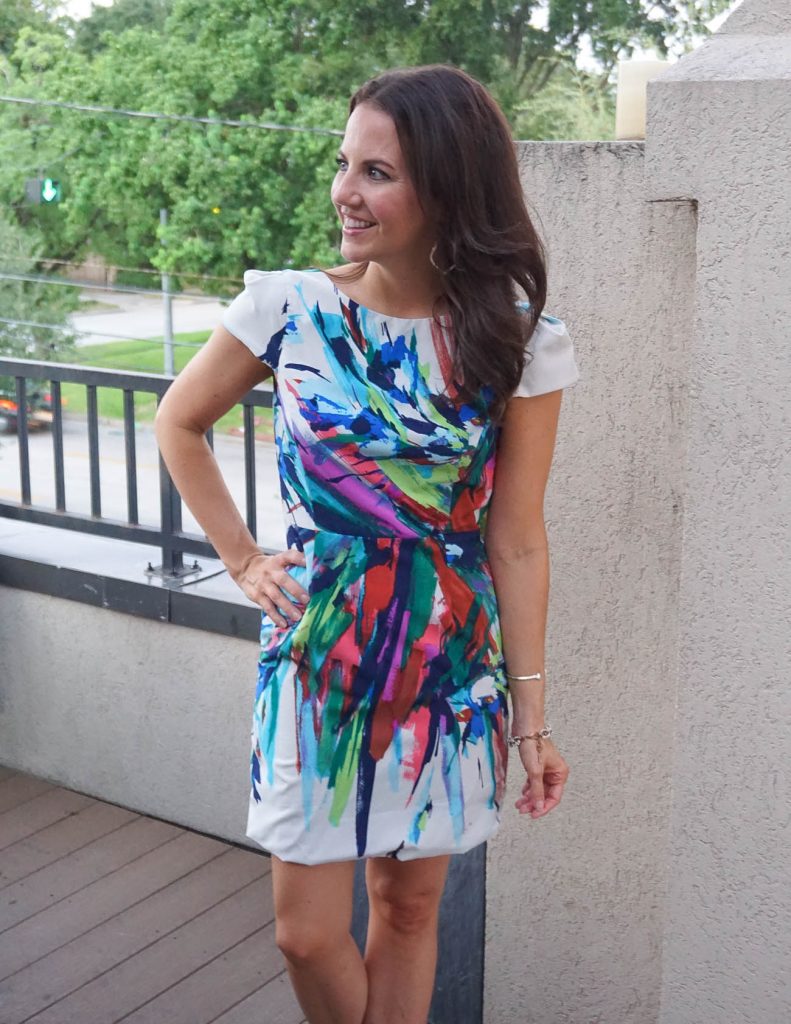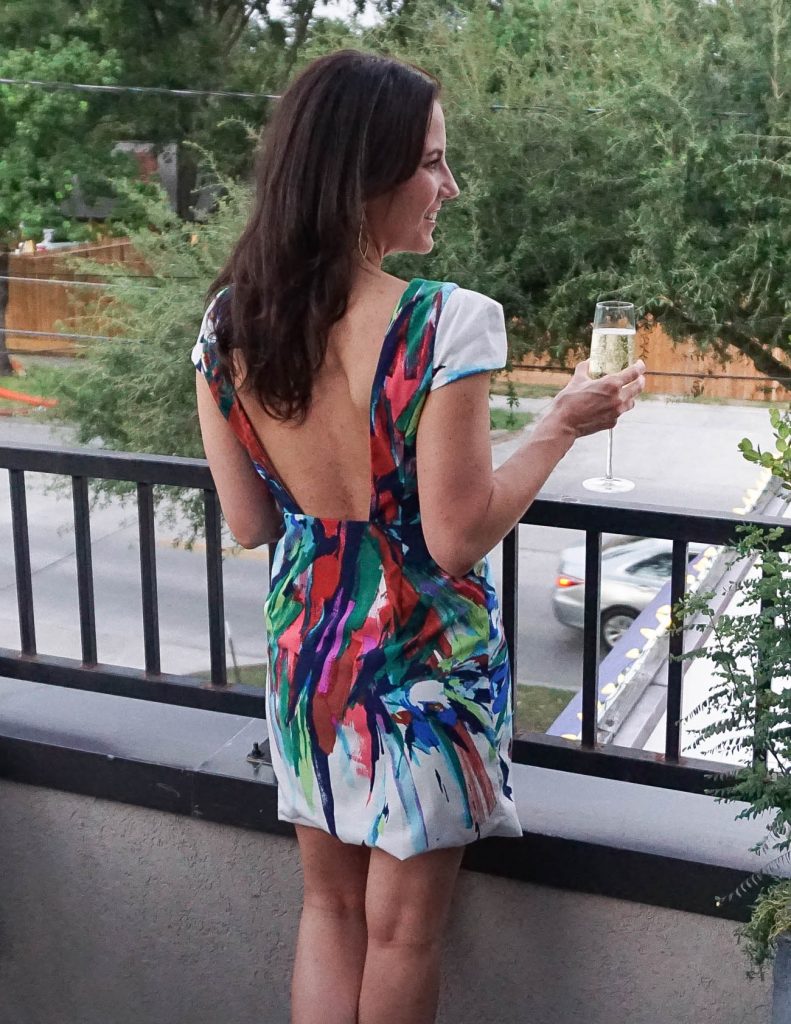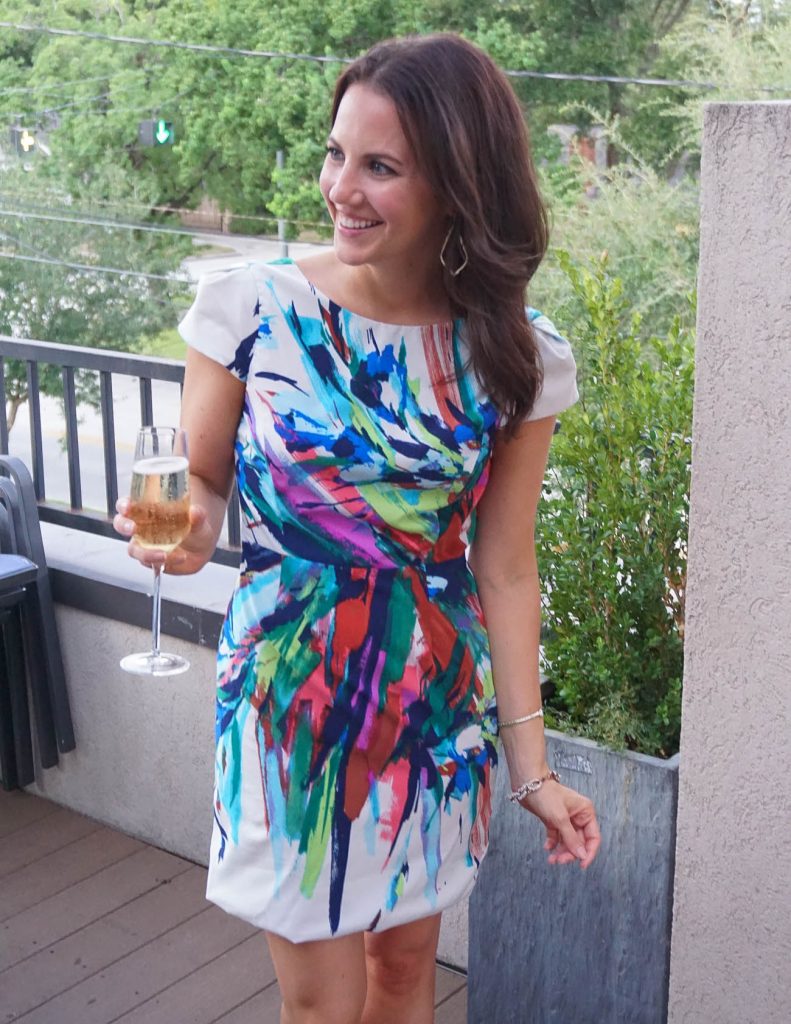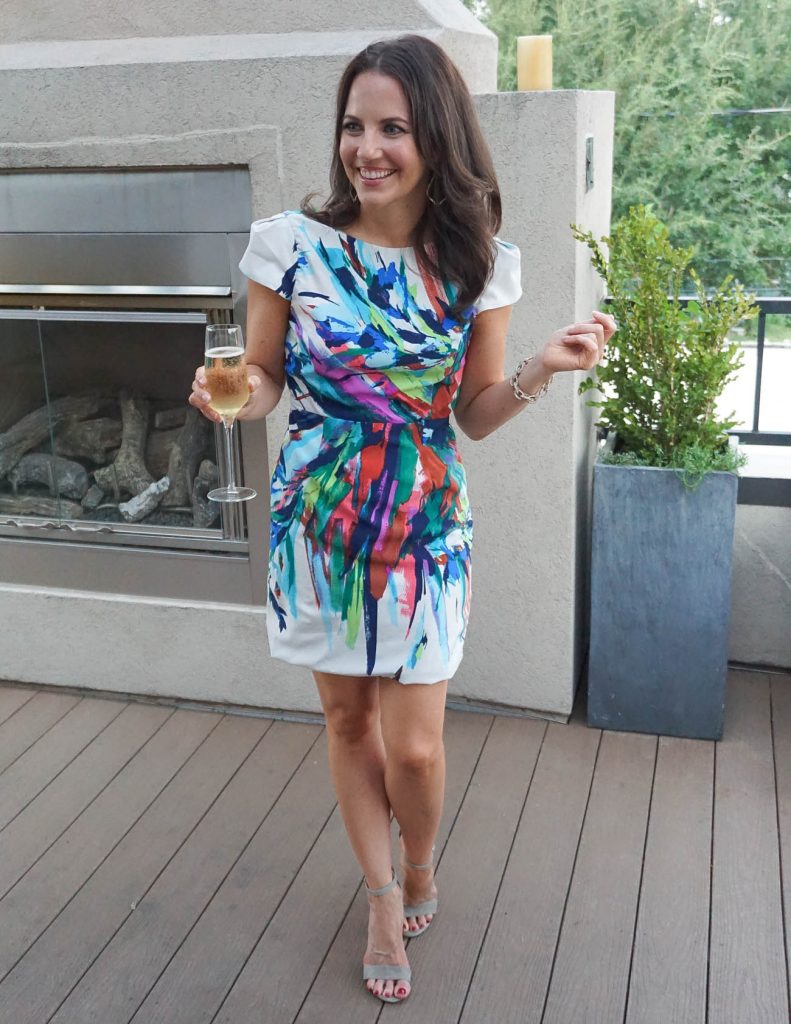 I have always been a big fan of celebrating birthdays from friends to family members to my own.  Over the years, I have celebrated with everything from intimate dinners to nights out dancing.  Last year, Hurricane Harvey hit and well honestly I wasn't really up for even acknowledging that it was my birthday.  So many people were watching their lives wash away, so many more important things were happening.   I enjoyed the sweet texts and calls from friends, popped a bottle of champagne in my pjs, and got one of the sweetest birthday gifts ever.  My birthday was the day it finally stopped raining in Houston and the sun came out.  After multiple days of rain and flooding, it was the only thing I wanted for my birthday.
This year my friends insisted we celebrate a little extra, so I decided why not.  One of my favorite activities is sipping wine on a patio, so I rented out a rooftop patio at a local wine bar and celebrated under the stars and twinkle lights with some of my closest friends.  The night was filled with laughter, fun, and lots of wine.  The pretty material things I own, the closet full of clothes and shoes are nice, but my past two birthdays have been good reminders that friends, family, and laughter are more important than all the pretty little things.  To those who made sure my birthday was still a little special last year, and those who made this year's birthday amazing, Thank You!
My official birthday is Wednesday.  I already have a massage booked and an intimate dinner with a few girlfriends scheduled.  I cannot wait to conclude what has been a fabulous week celebrating my birthday with family and friends.
For my party, I rented this cute little white paint stroke dress from Rent the Runway.  I have had it in my hearts list for awhile.  A summer birthday party was the perfect excuse to finally rent it.  It fit like a glove, and the open back and lightweight material was perfect for the warm evening.
It's the last week to enter the Anthropologie Giveaway!  I reposted the rafflecopter for you at the bottom of today's post.  Thanks for stopping by ya'll!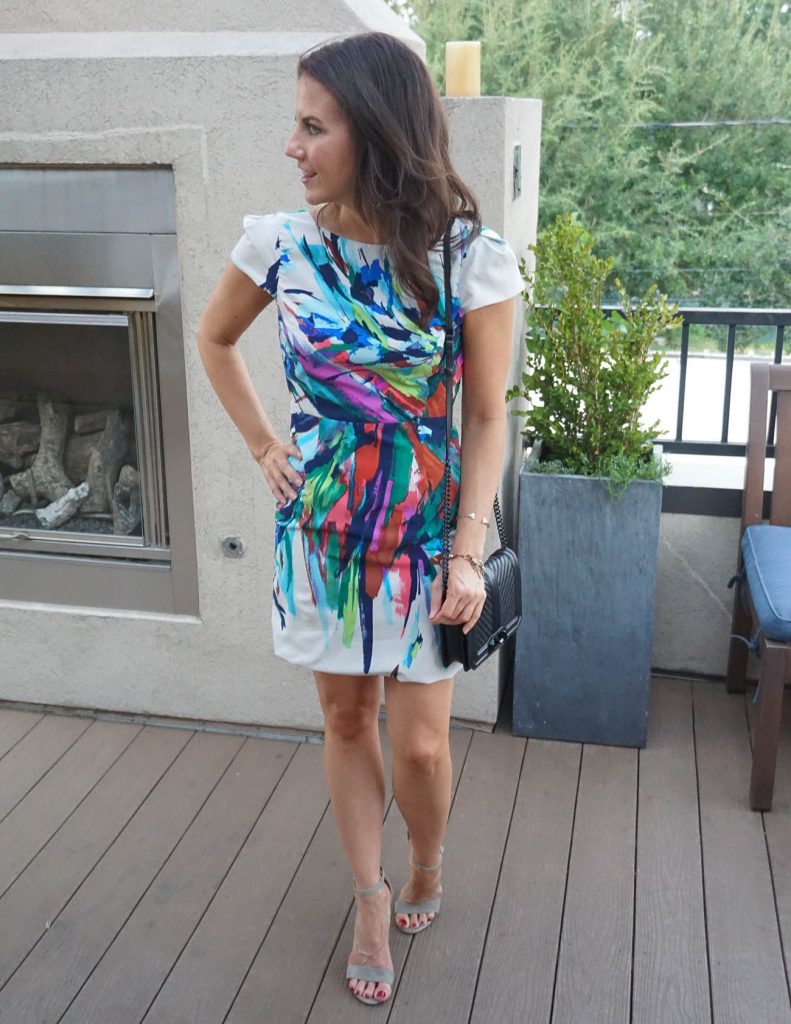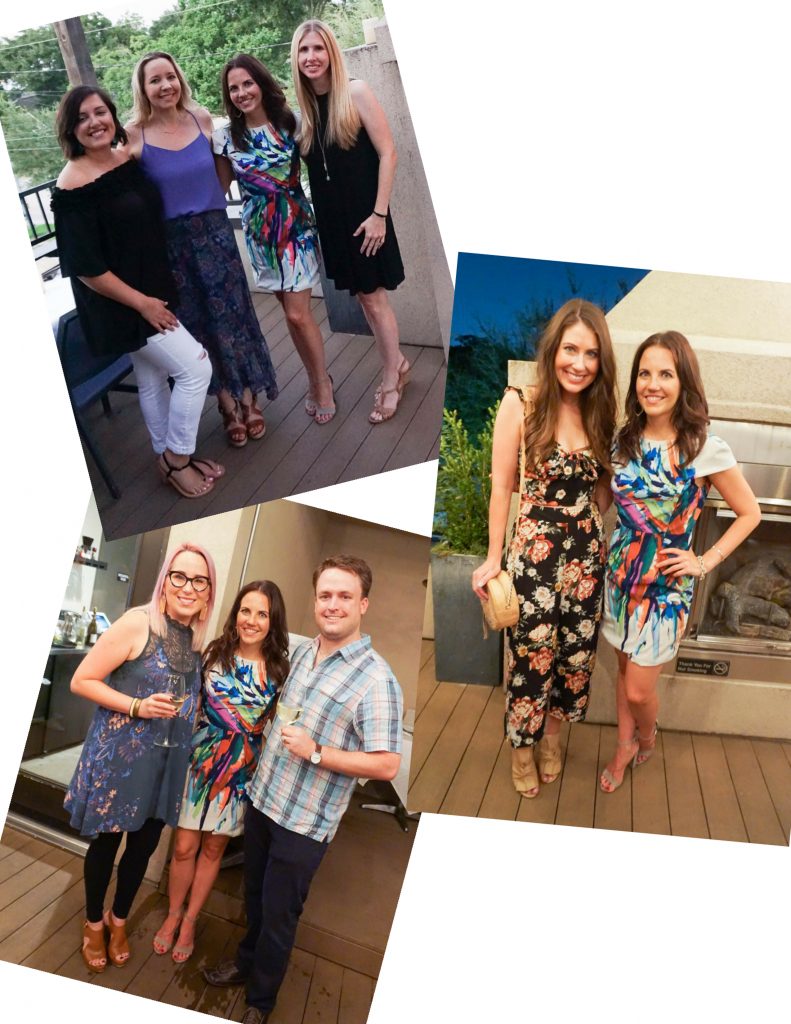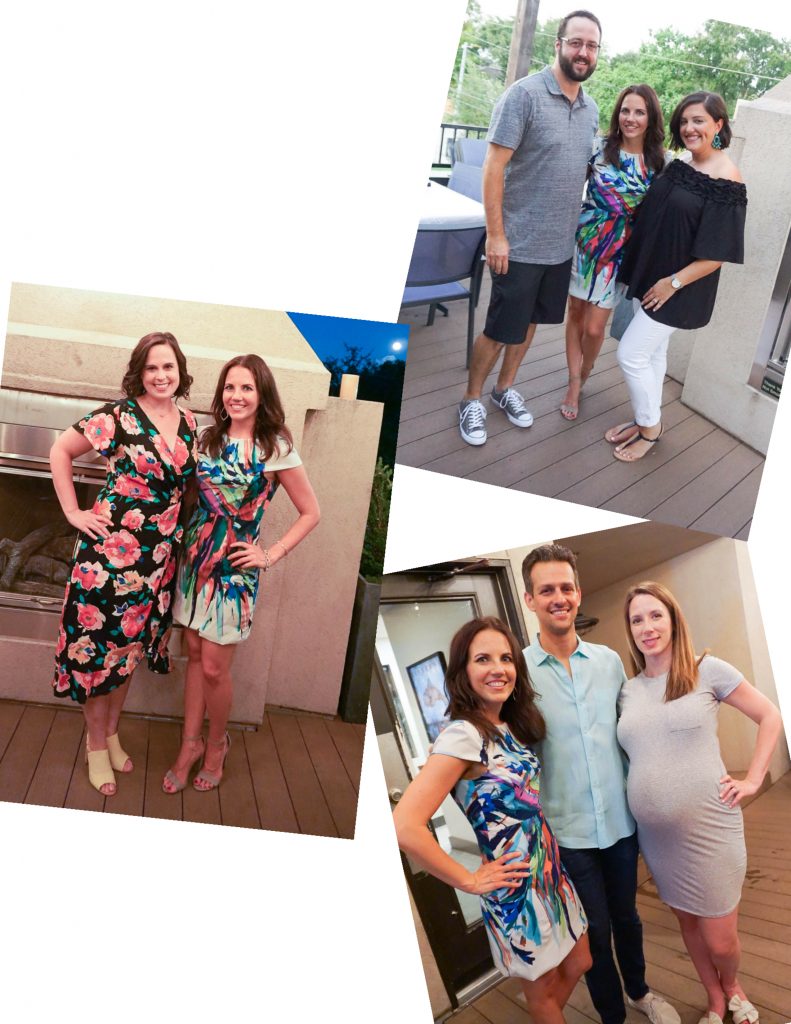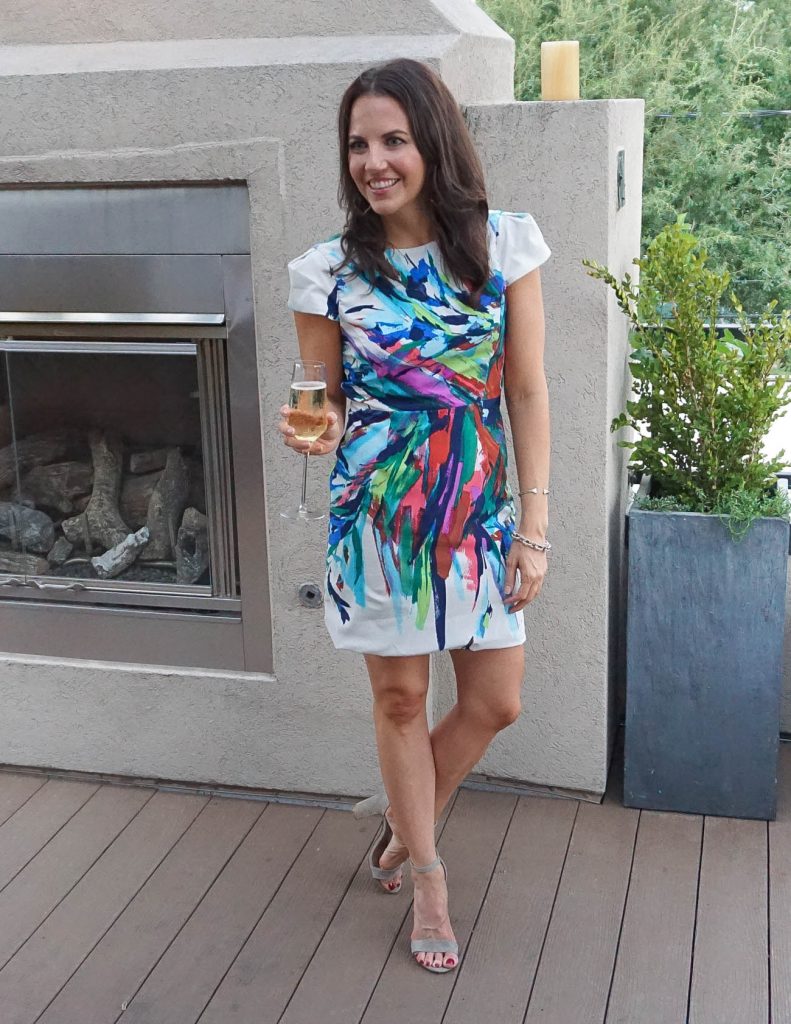 SHOP THE LOOK
I've teamed up with a group of bloggers to give you
a chance to win a $350 Anthropologie Gift Card, perfect for some Fall shopping!
To enter: complete the steps in the rafflecopter below. The more steps you complete,
the more entries you receive, and the better your chance at winning!
This giveaway runs until Tuesday, September 4th at 12am PST
Winner will be announced here. Good Luck!
*this giveaway is in no way sponsored by Anthropologie.