Monthly Archives:
September 2018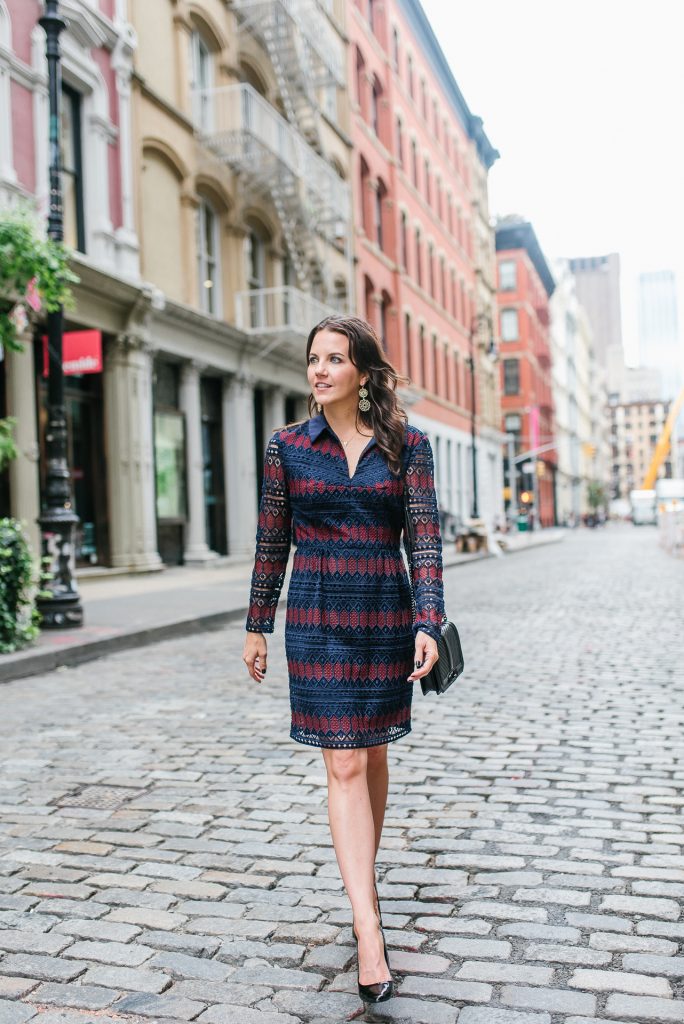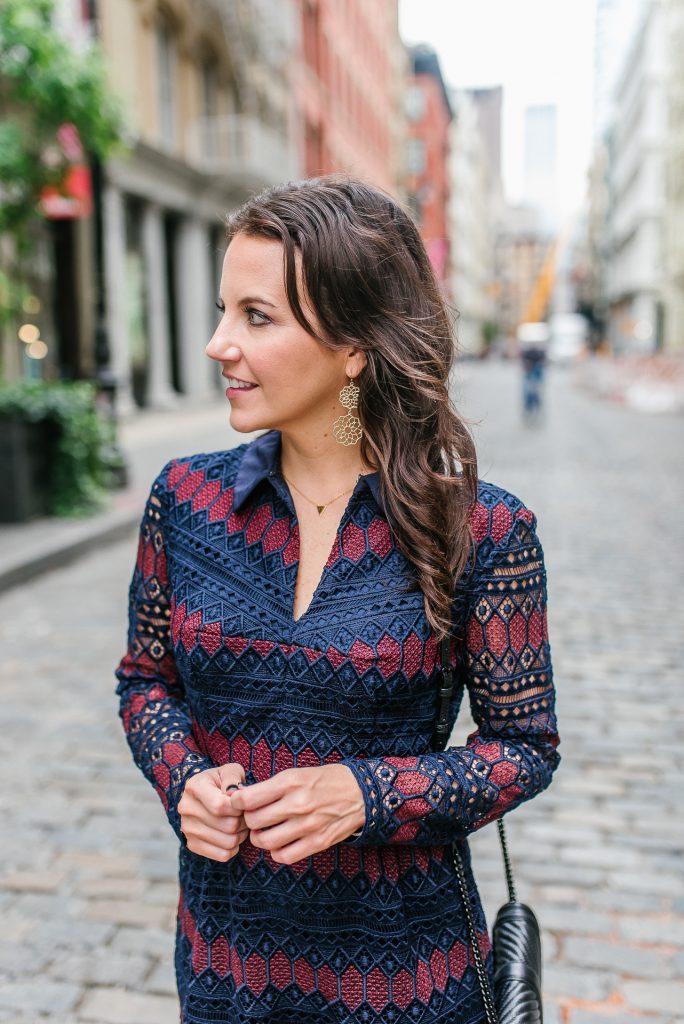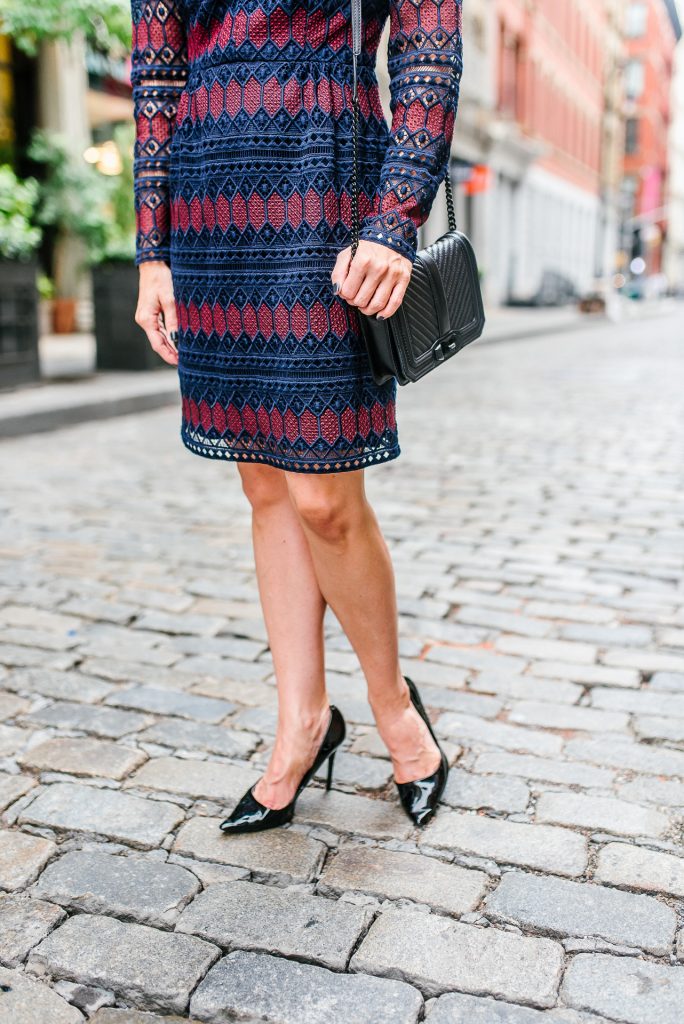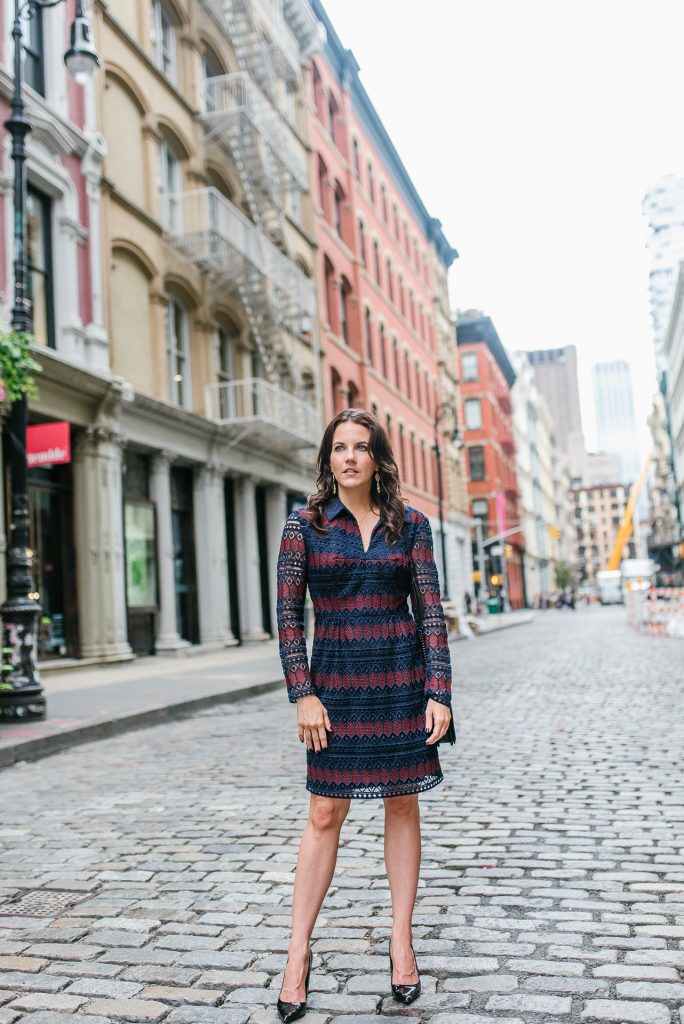 Happy Friday!!  I'm back with another look at what I wore to NYFW and a little insight into how I pick what to wear to each show.  I wore this Trina Turk dress to the Nonie show.  This dress was so comfortable and I love the open lace on the sleeves.  This dress was perfect for Fashion Week, but you could also wear it to work or a fun post-work event.  It had a classic silhouette, gorgeous fall colors, and the trendy lace design.  It fit my desire to stay true to my style perfectly.
When picking what to wear to the shows, I focused on two things – staying true to my style and the designer's style.  For shows like Nonie with feminine silhouettes and classic designs, I opted for a dress that fit that style.  For my more trendy/edgy type shows like Nana Judy, I opted for jeans and a gorgeous velvet mixed material duster coat (see it here).  Both looks were 100% me, but I also fit in with the audience and style of the show.  When choosing shows, I opted for the ones that I knew would be the best fit for my style.  This helped when picking out what to wear too.
I'm working on a post with snaps I took at various shows, and I hope (fingers crossed) to have it up for you this weekend!  If you have any questions about NYFW, drop them in the comments or shoot me an email, and I will include a little FAQ in one of my future fashion week posts.
| OUTFIT DETAILS |
Lace Striped Dress |  Black Heels  |  Black Crossbody Bag  |  c/o Gold Drop Earrings | Gorjana Necklace (old)  |  Gold Bangle  |  Nails: Butter London Earl Gray
PHOTOGRAPHY BY: Banavenue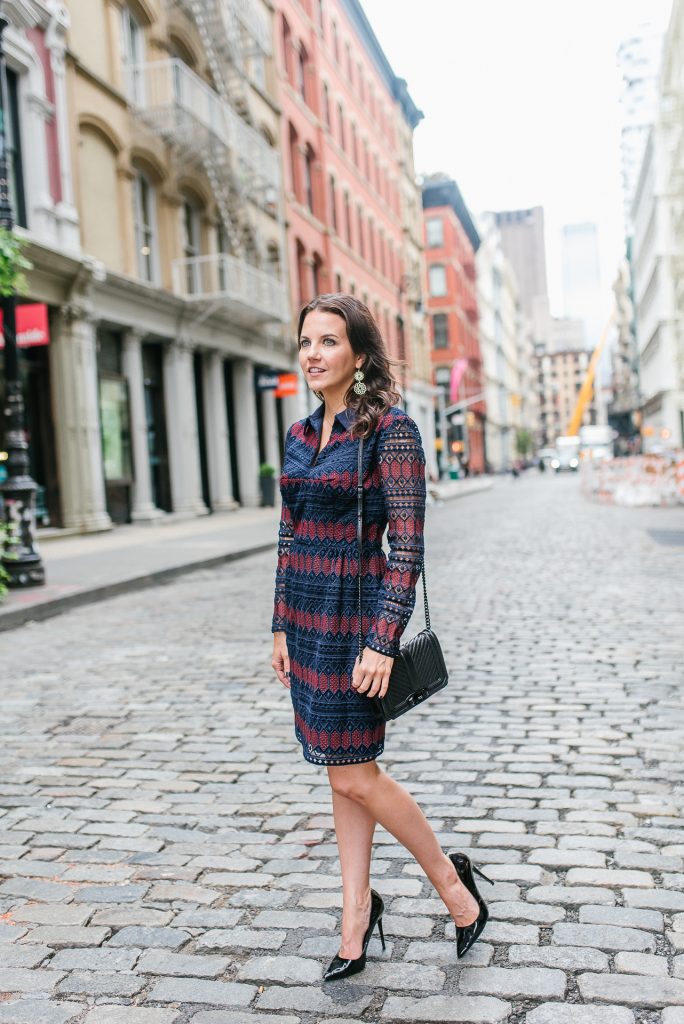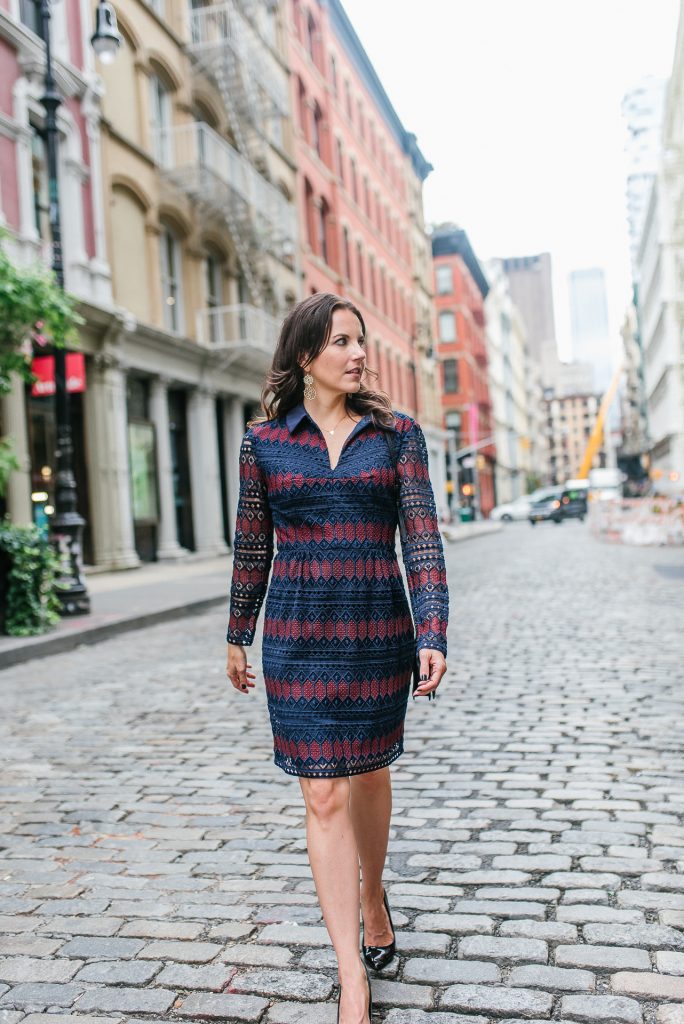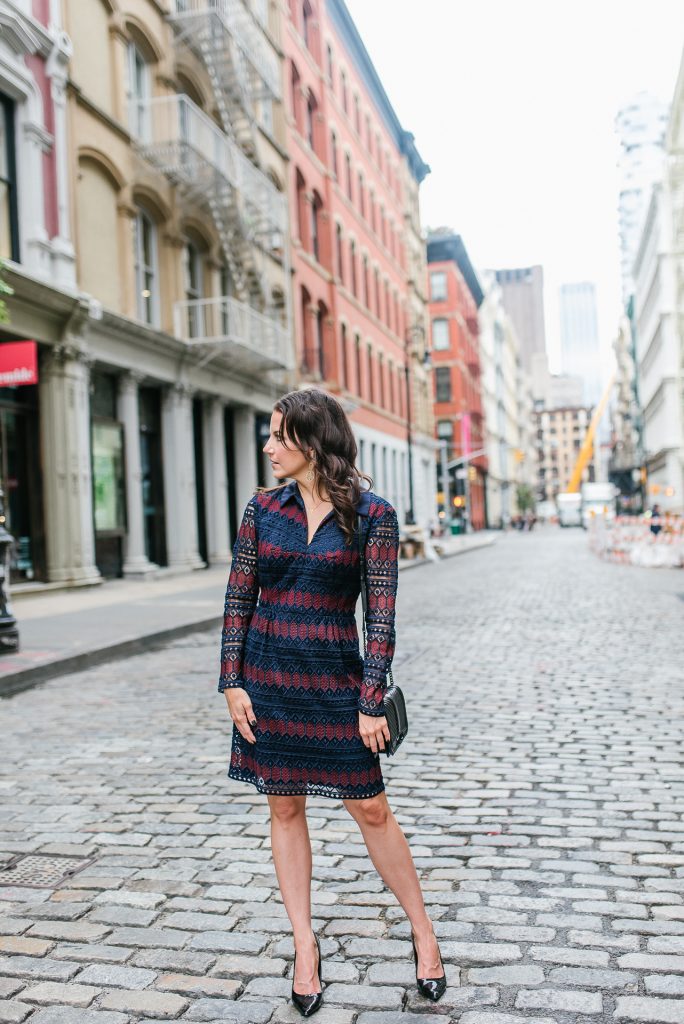 SHOP THE LOOK