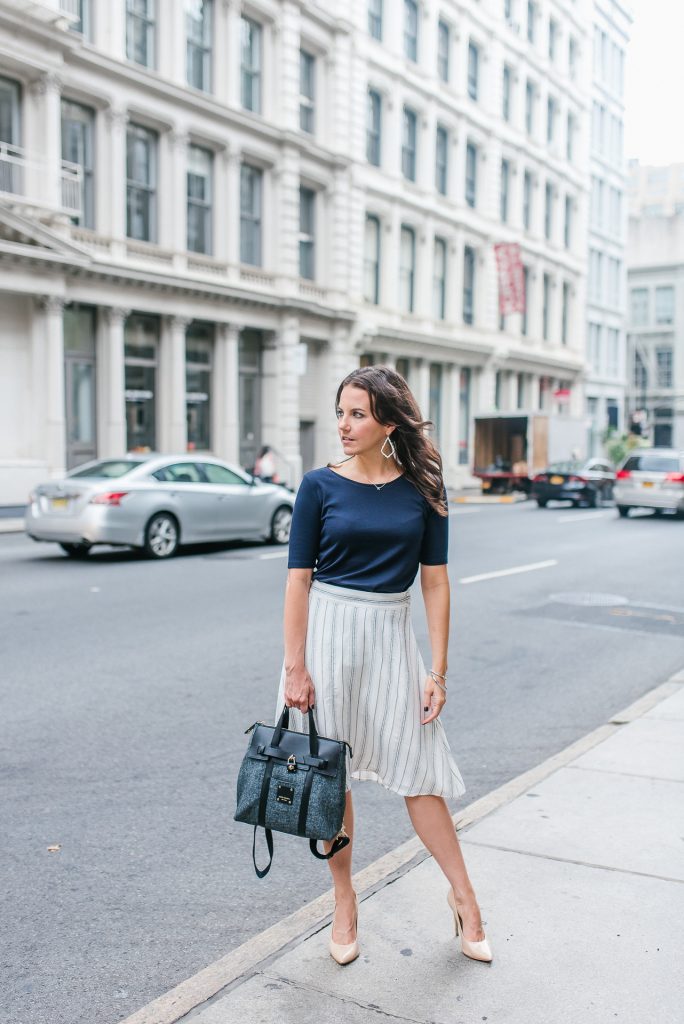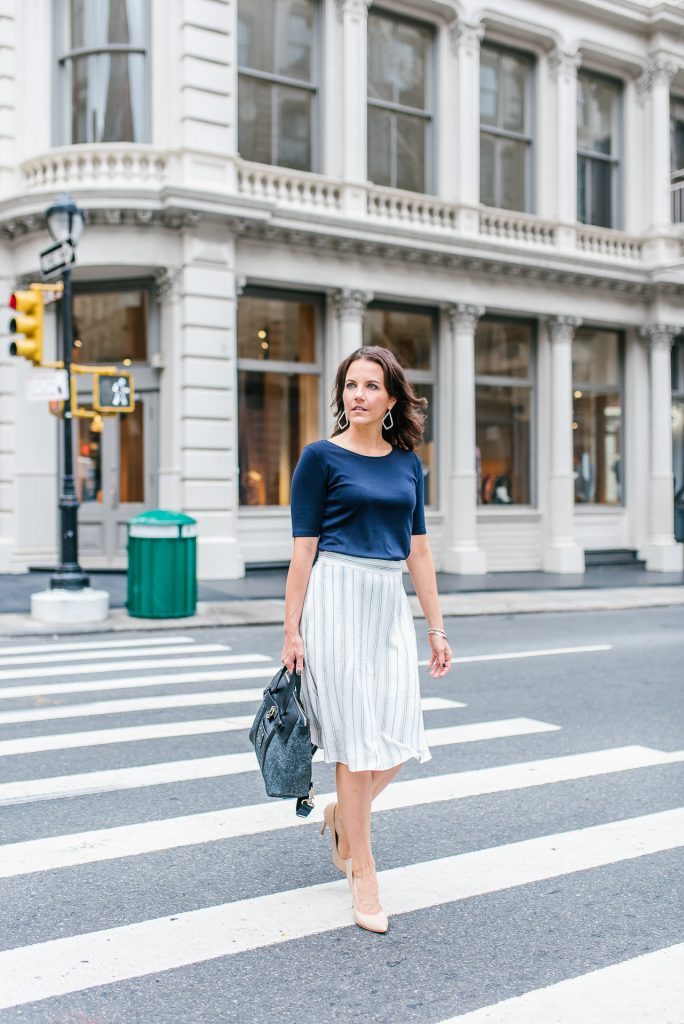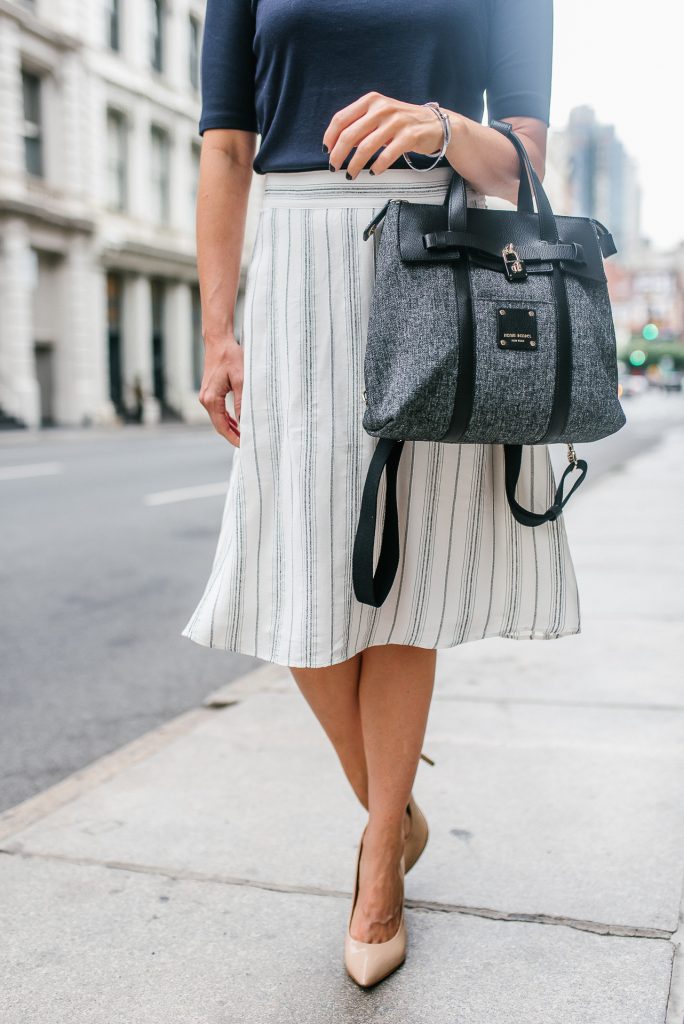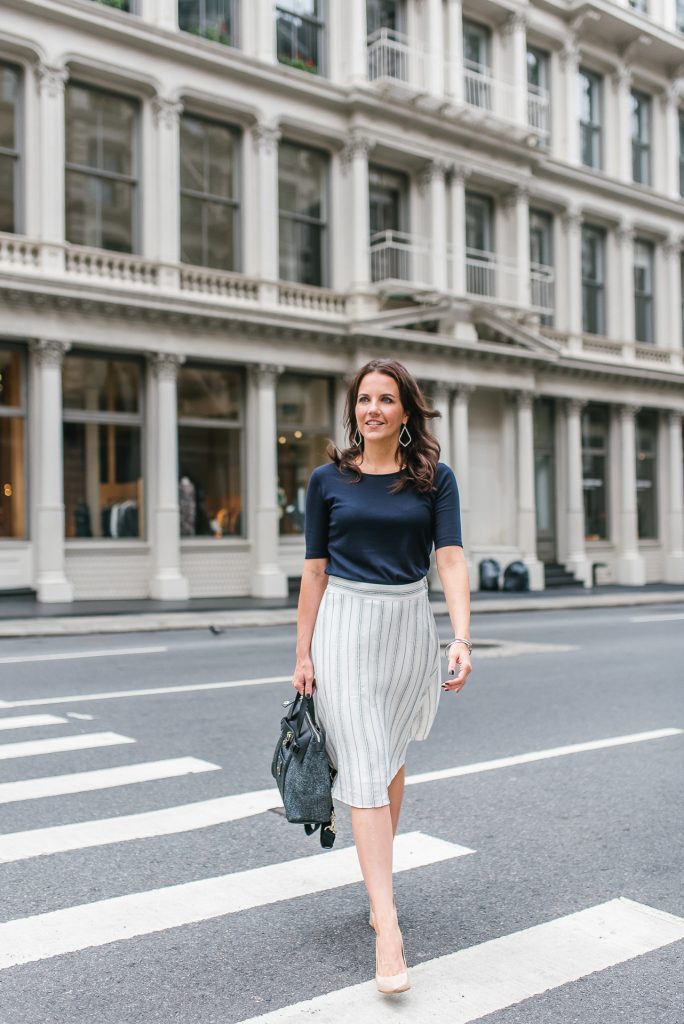 Happy Friday!  I'm so excited to start sharing some of my photos from my New York City trip earlier this month.  I have a few posts planned all about Fashion Week, but I also shot a few extra outfits while I was there because I loved having the different and beautiful backdrop of NYC.  These photos were shot in Soho.   It was the windiest morning, but I loved how it made these photos turn out.
Anyway, let's talk about this outfit.  First off, my top and skirt are both 40% off right now!  I love this white striped midi skirt.  Right now and in Spring, I'm pairing it with fitted tops like this navy one.  When cooler weather comes in, I think it will be perfect with a chunky knit sweater.
For my trip, I picked up another Henri Bendel Mini Jetsetter.  I wanted a black travel bag, and well after looking at several brands and stores decided to buy another Jetsetter in black.  I love that I can carry it as a backpack, satchel, and crossbody.  For NYC, it was perfect to store heels in so I could walk around in flats and then change when I arrived at meetings and events.  Last week, Henri Bendel announced they will be closing all stores and their website in January.  Their bags are so durable and good quality, and I was sad to hear this news.  If you have had your eye on a bag, you may want to try and scoop one up before they close next year.
Photography by: Banavenue Photography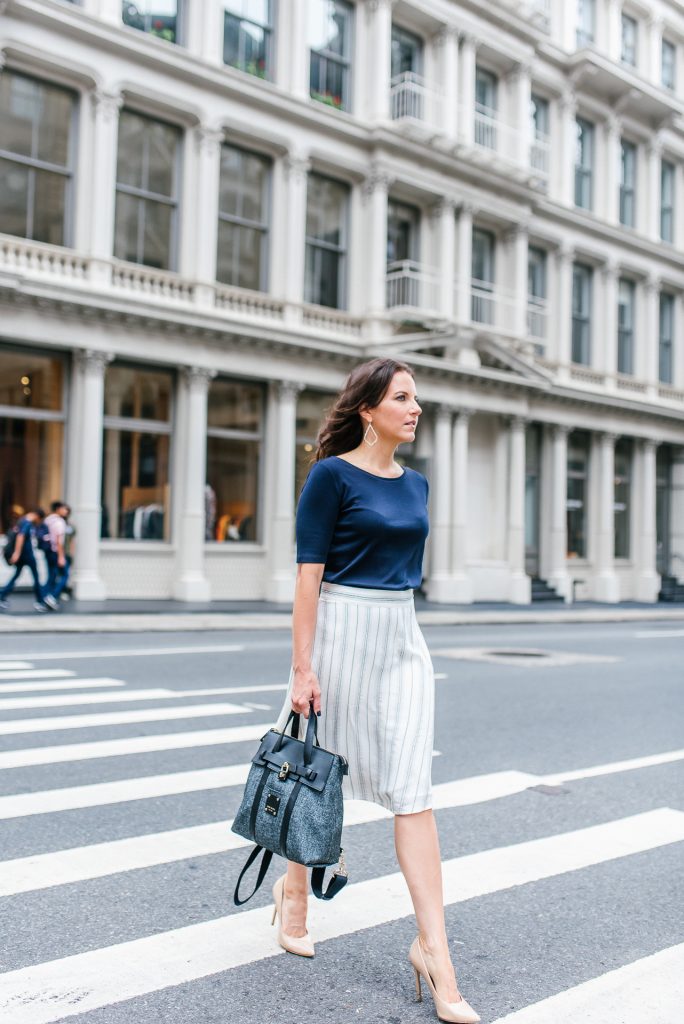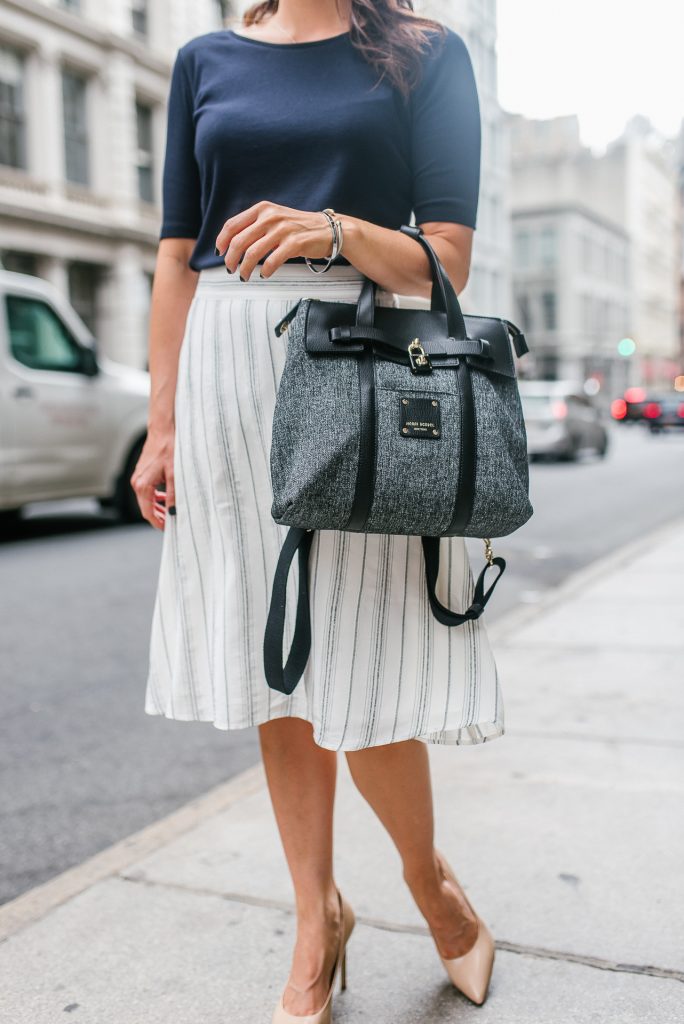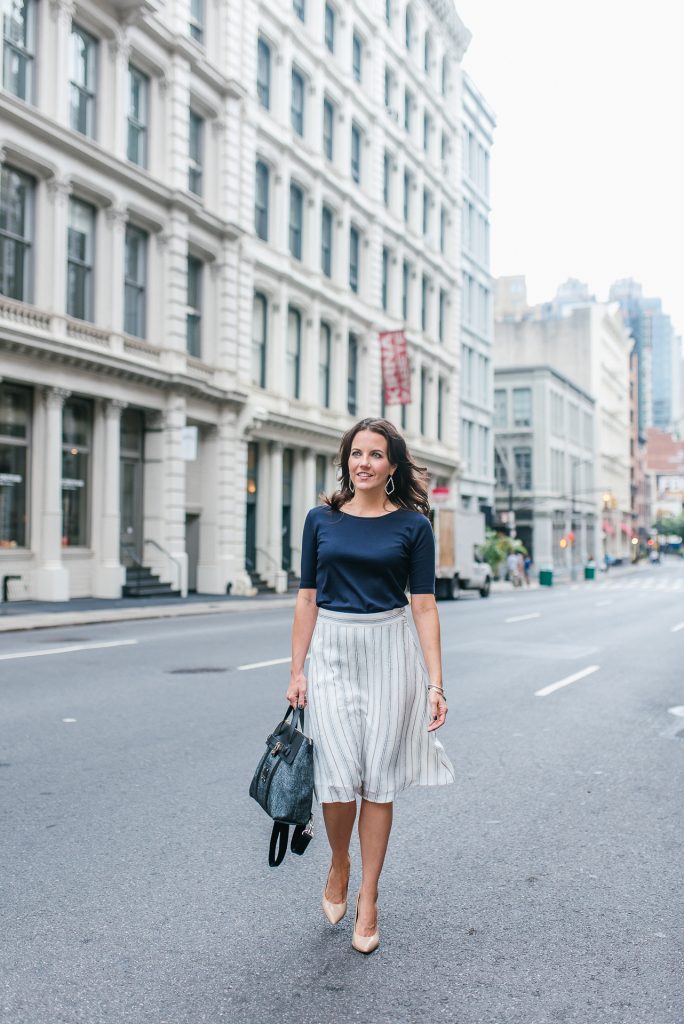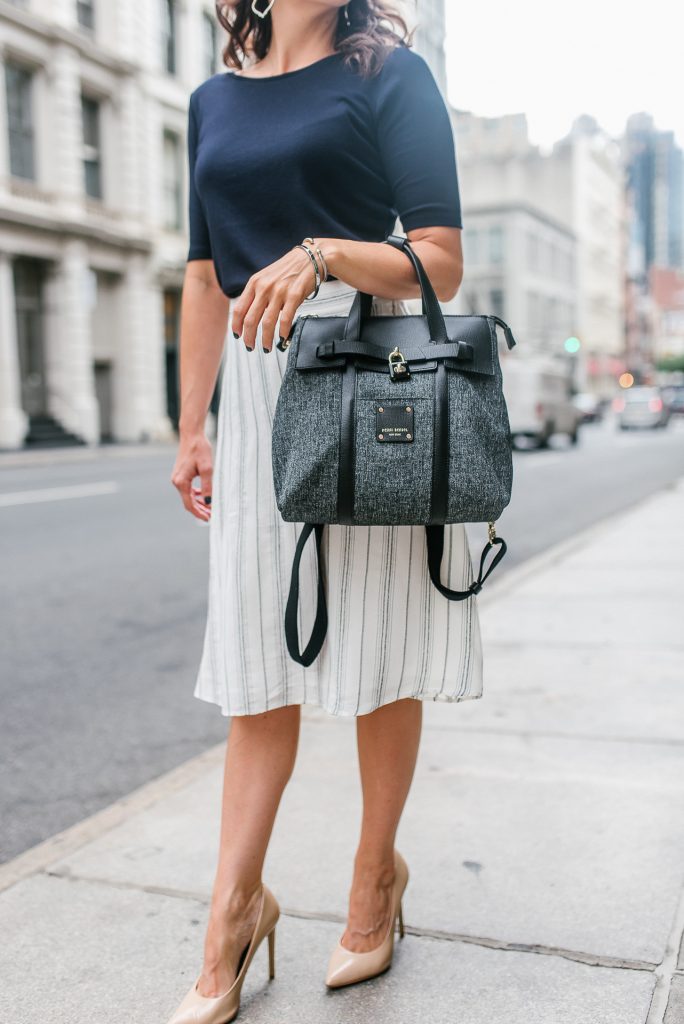 SHOP THE LOOK

Love this post? You may also love: