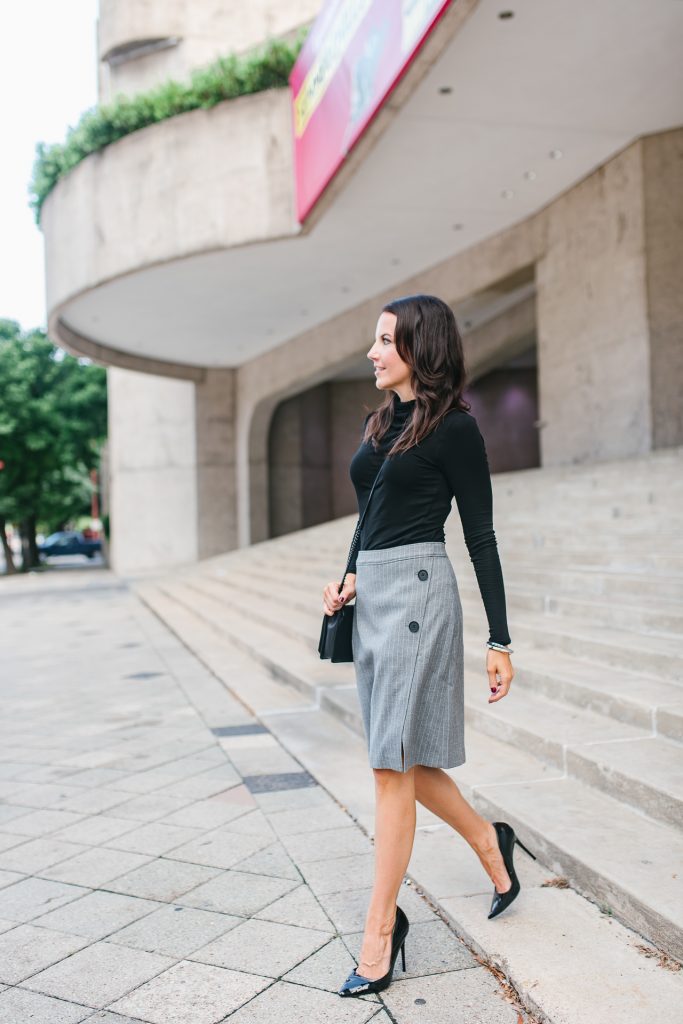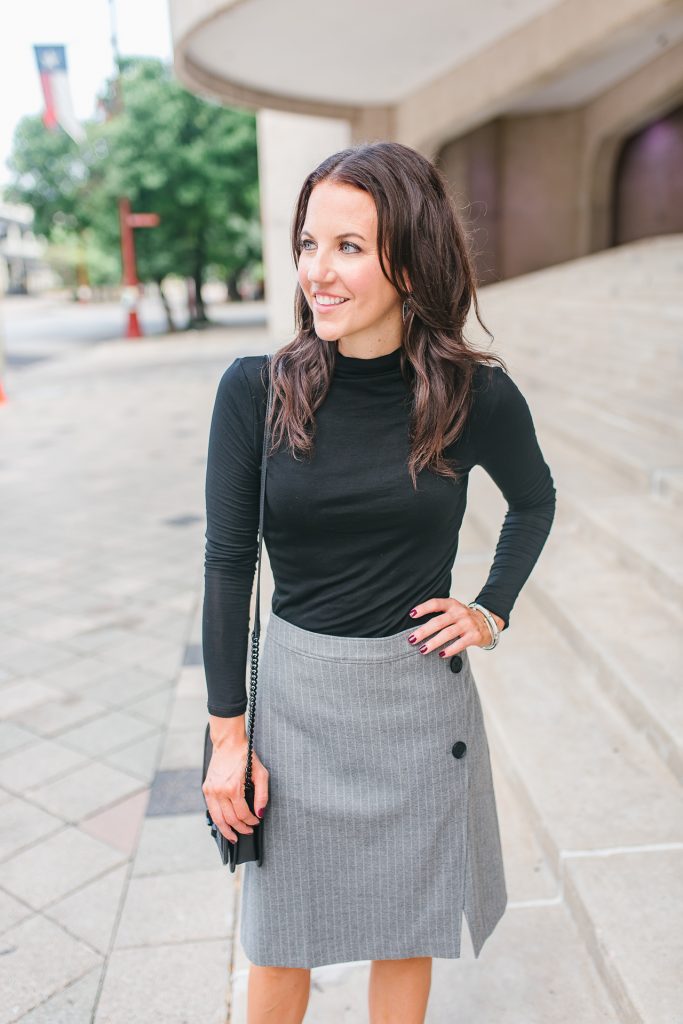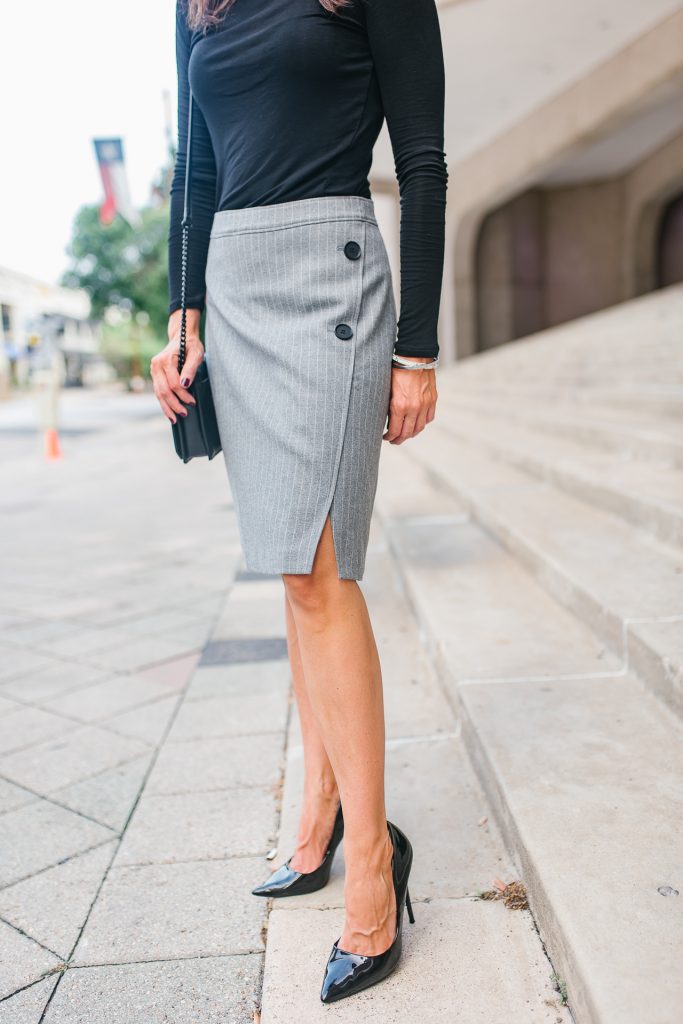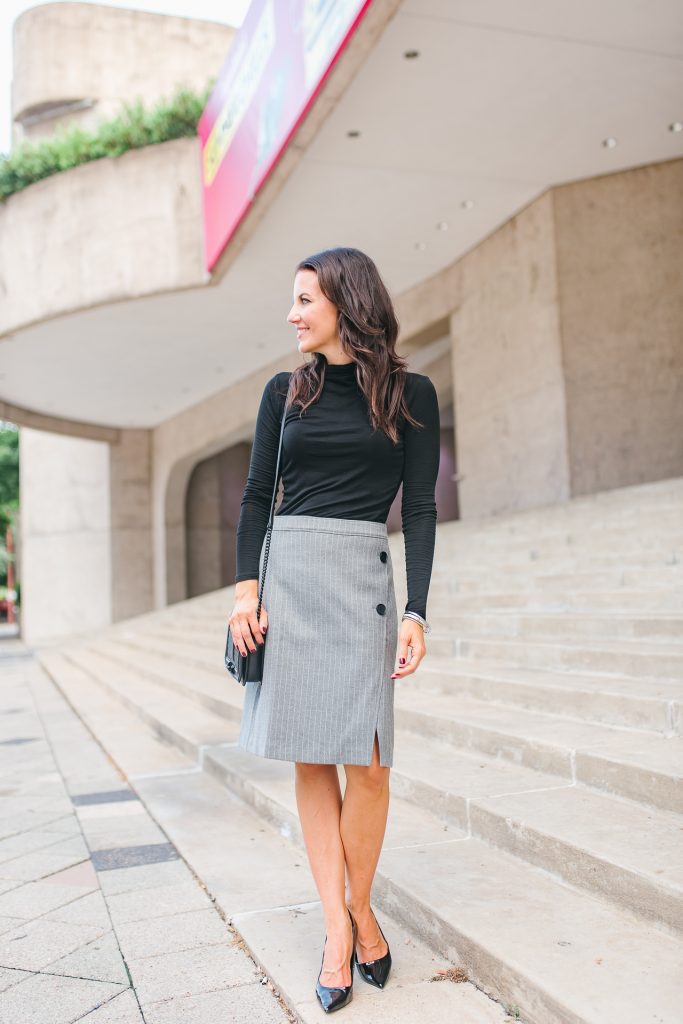 Hello Ladies! This week is all about workwear, and I'm starting with one of my favorite skirt purchases from the big Nordstrom sale!  Obviously, I fell in love with this pencil skirt because it was gray.  The details on it though are what really make this skirt special.  The pinstripe gives it a professional office vibe, and the buttons and small slit make this standout from your basic gray pinstripe pencil skirt.  It's the perfect skirt to go from work to happy hour.
I have paired this skirt with my teal top, but I really love it paired with a fitted black top.  This turtleneck is a fall and winter basics must have!  It's super stretchy and really comfortable for being so fitted.  I can't wait to pair it with all the  jeans and boots soon!  You could also pair it with a dark skinny jean and heels for date night.
My weekend wedding was so much fun ya'll, and my dress was amazing!  You can see it HERE from my IG post.  After a busy busy few weeks, I'm so excited to have a super low key couple of weeks coming up.  It feels good to have a few days and weekends to just chill and relax at home before the holiday season begins.  Hope your week is going well!
Photography By: Banavenue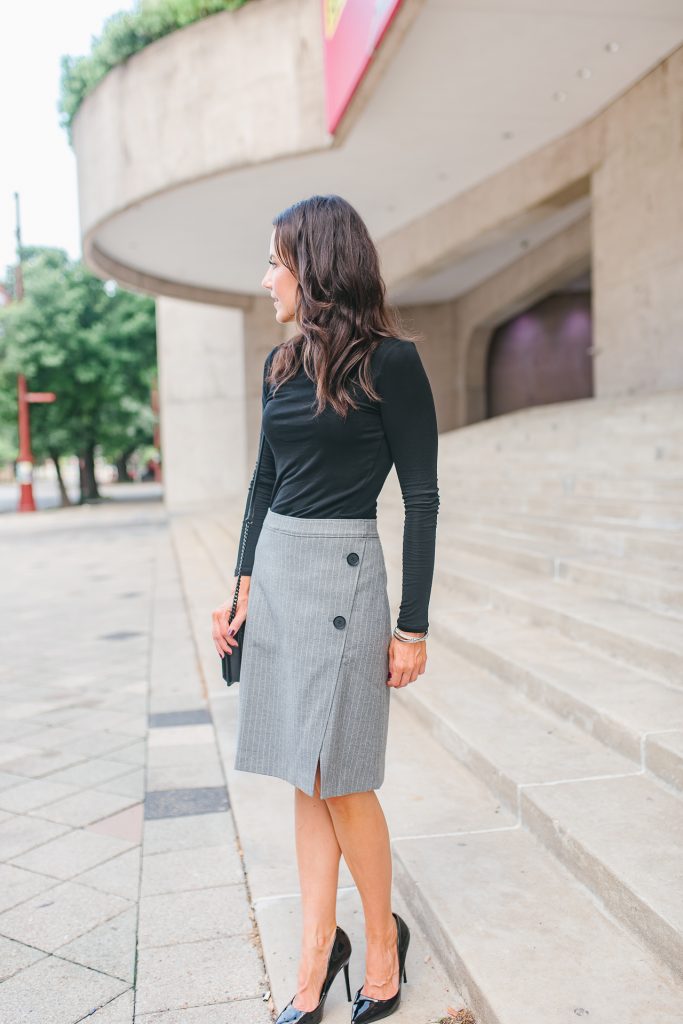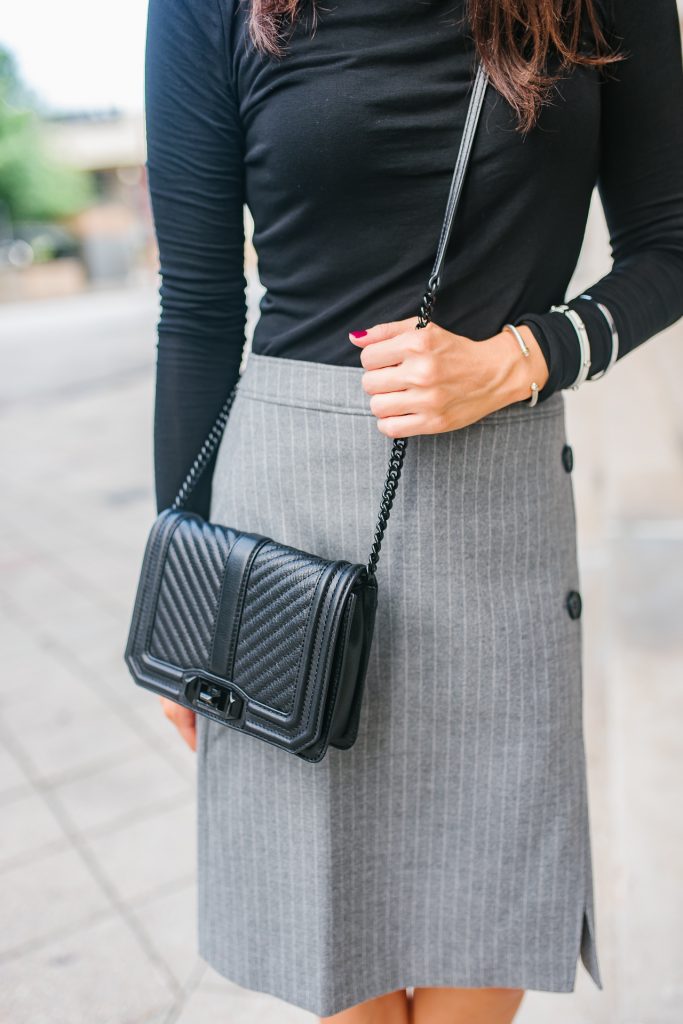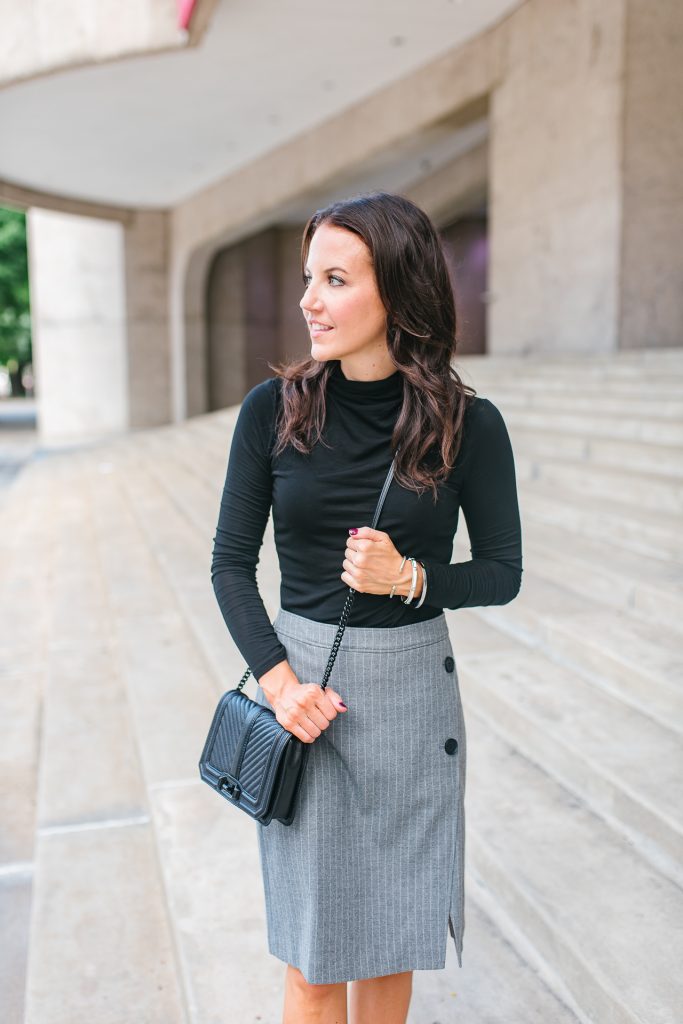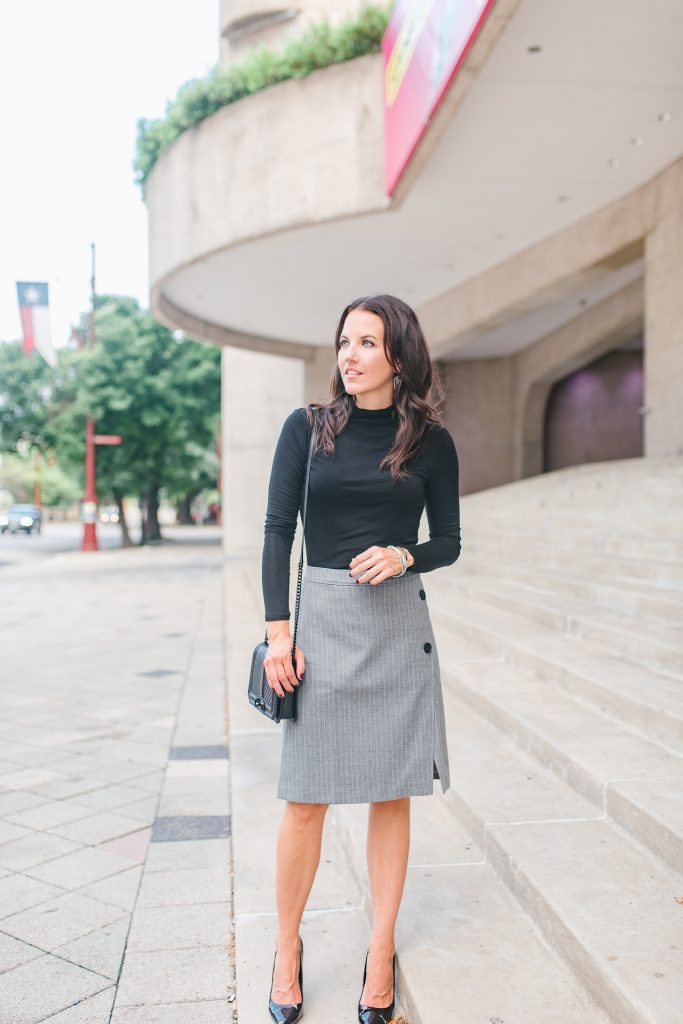 SHOP THE LOOK
Love this post? You may also love: