Monthly Archives:
January 2022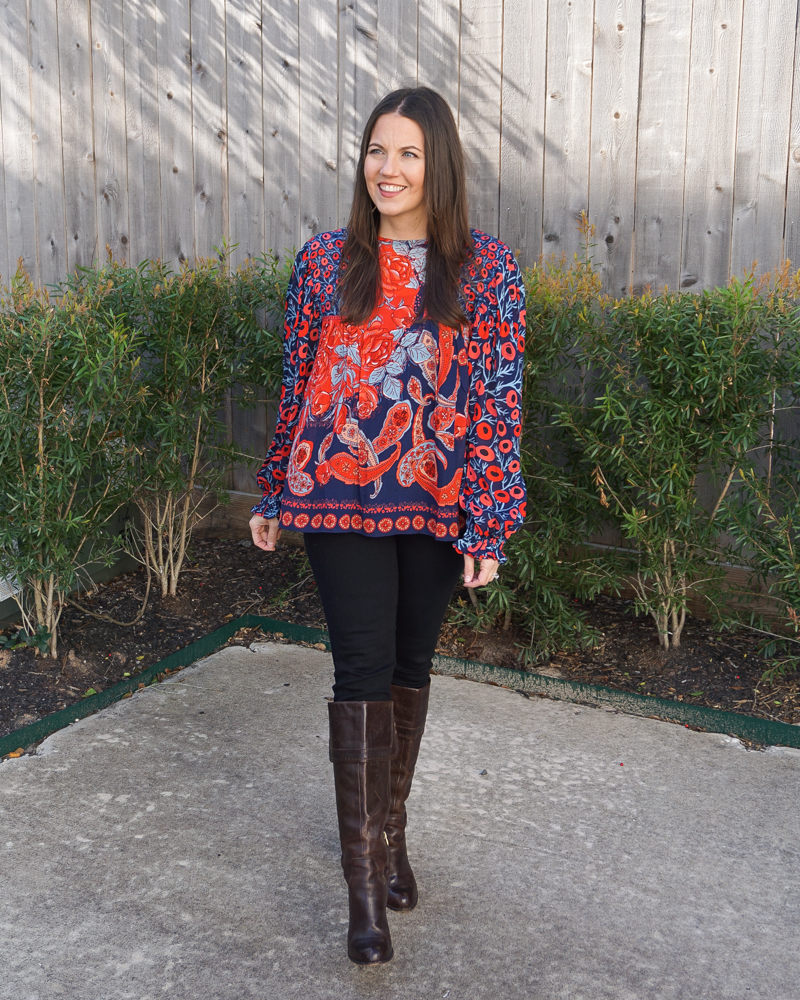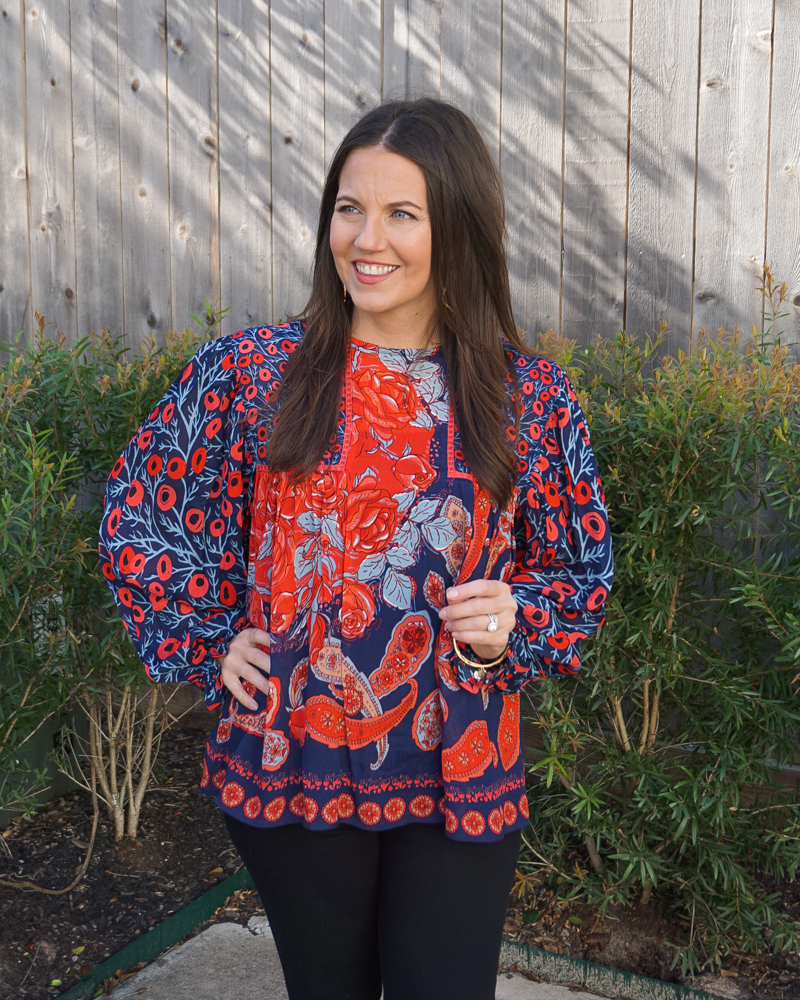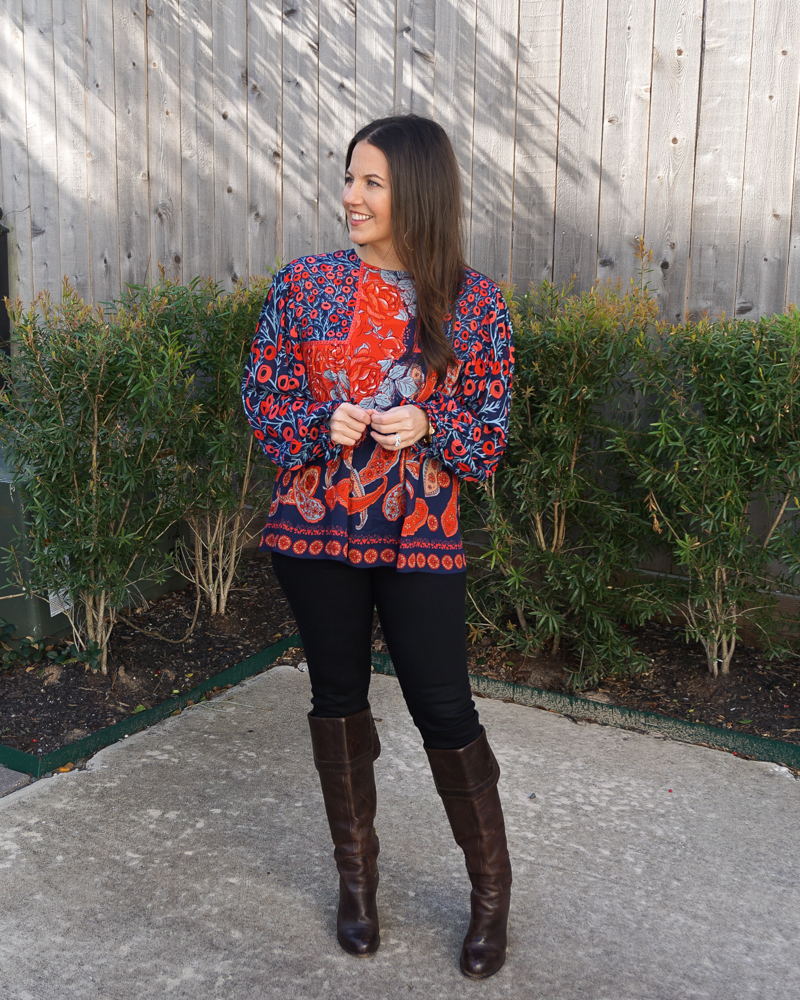 The Perfect Top to Transition From Winter to Spring
It's that time of year that I start shopping for items, more specifically the perfect top to transition from winter to spring.  Tops are the easiest clothing item to carry across different seasons.  Although, the right dress like this one can also be a great season transitional item.
Tops work great because you can easily change the color of your jeans to match the season and instantly your top will transition into that season.  For the winter to spring transition, I look for longer sleeves, flowy styles, lightweight materials, and prints that have both light and dark colors.  This long sleeves on this peasant blouse have a smocked detailing at the wrist which makes it perfect to push up into a 3/4 length sleeve top on warm spring day.  I also love the added movement this wrist detail gives the sleeve when you walk!
The red and blue paisley print of this top work great for the winter and fall season.  A white print in the spring will make the lighter colors in this top really pop and carry it into that season.  I also like the flowy materials because spring makes me think of items with movement, and the flowy look works great with skinny jeans and boots during the winter.  For colder temps easily layer a leather jacket or cardigan over this lightweight top.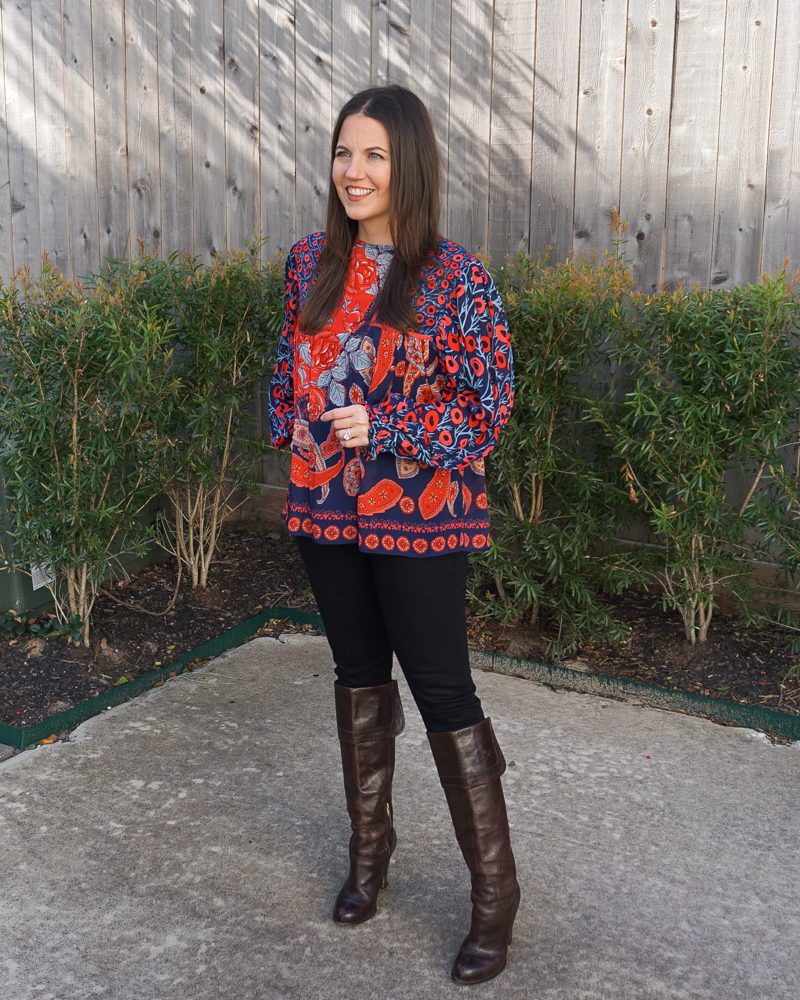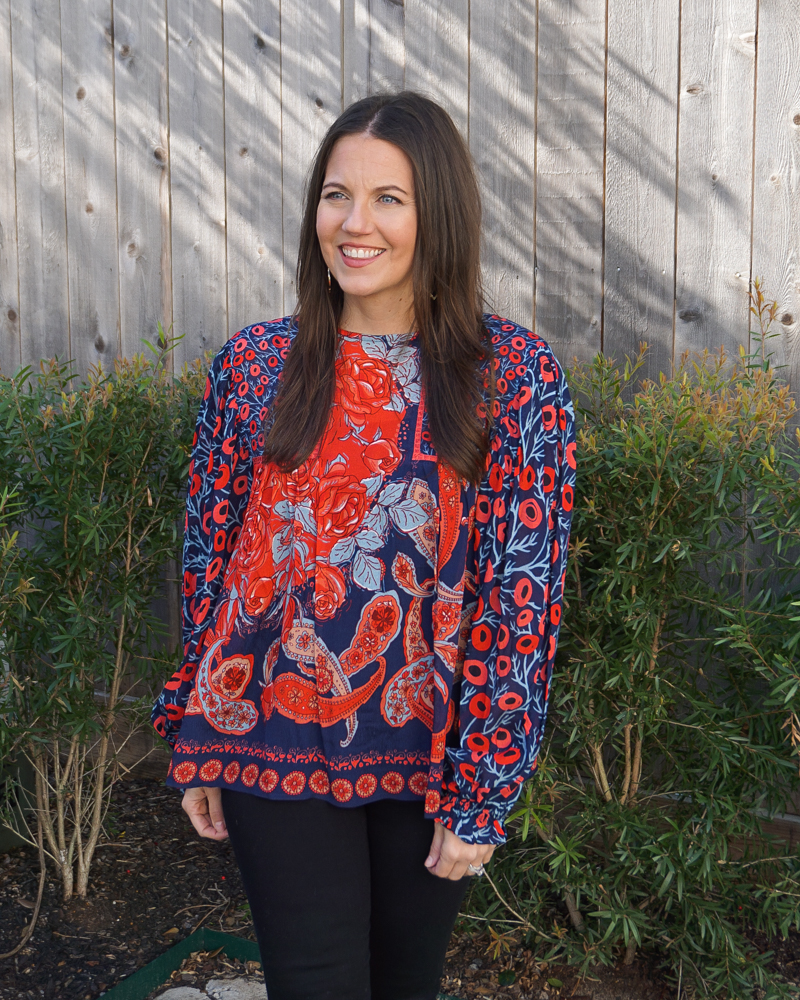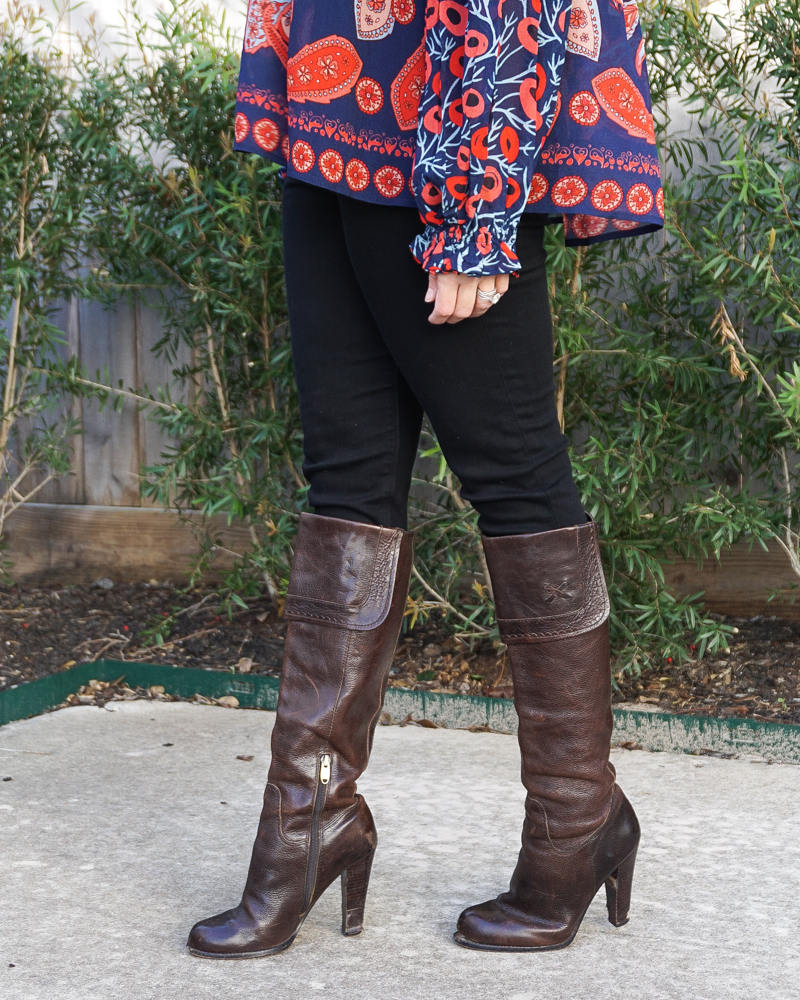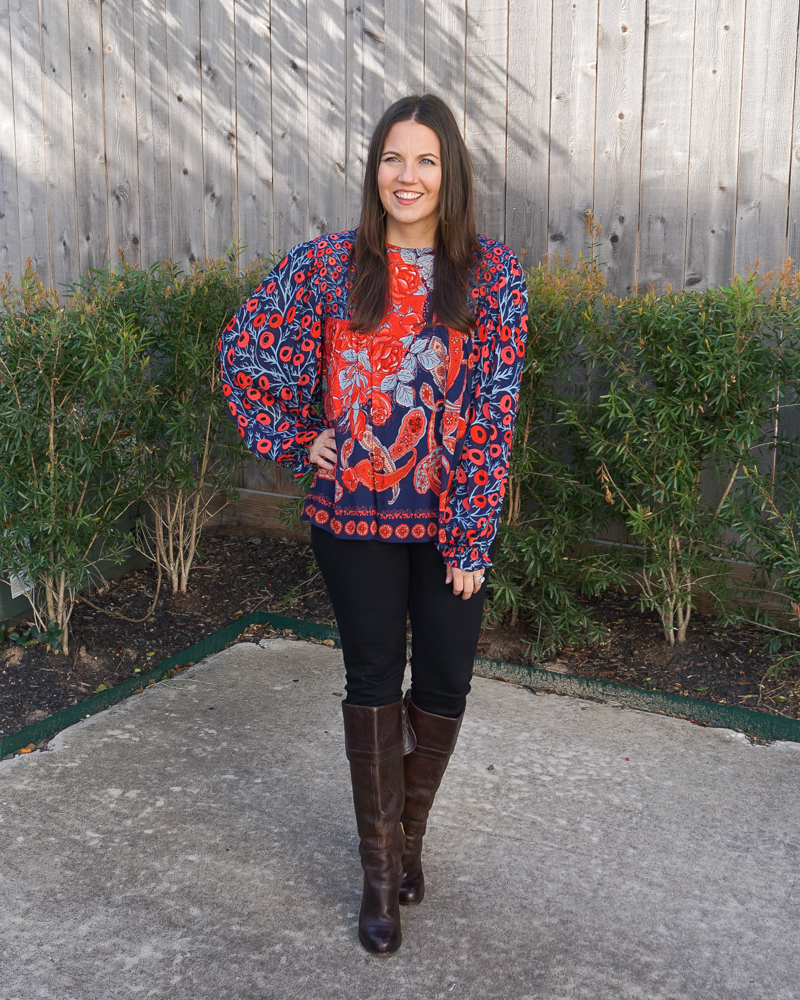 SHOP THE LOOK