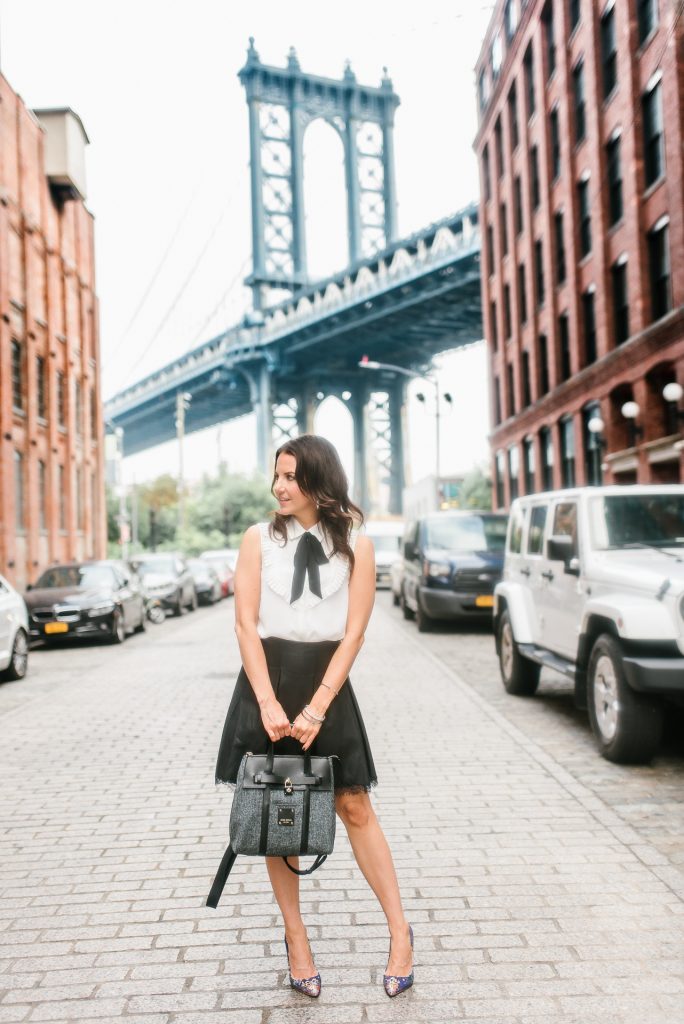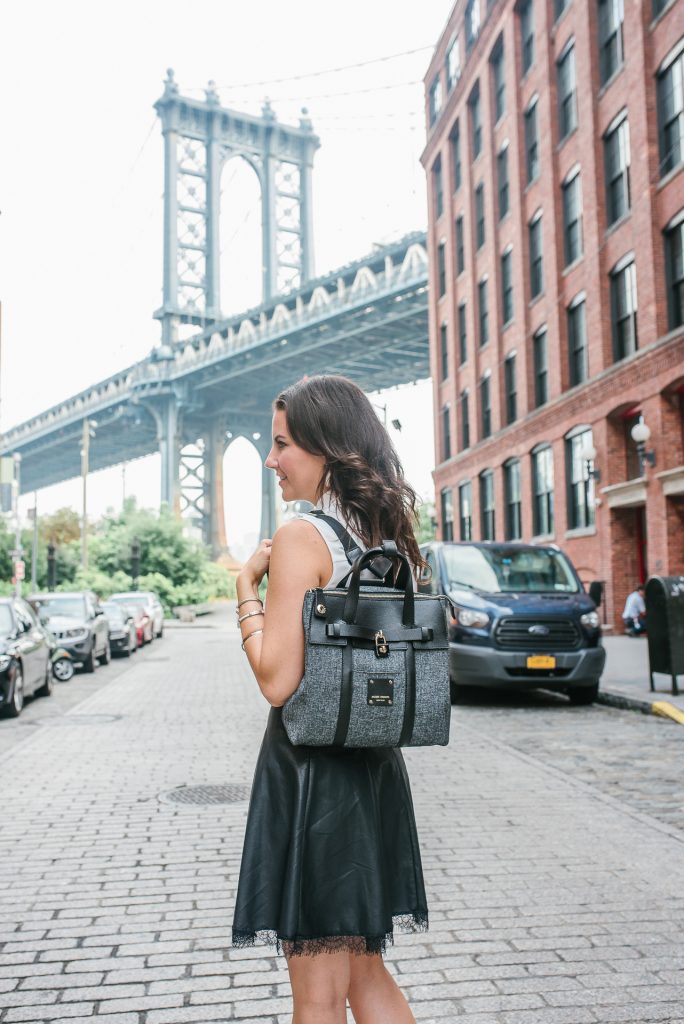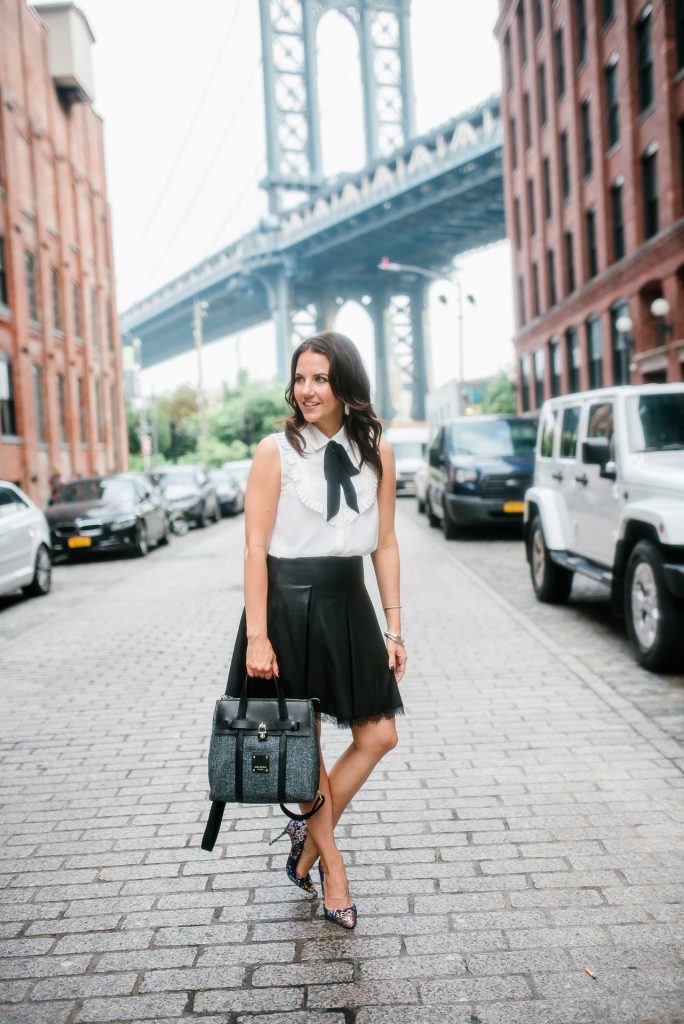 I'm so excited to start sharing all the details on my time at New York Fashion Week!  I wore this outfit for my second full day in New York.  I had an event with RewardStyle, a couple fashion shows, and meetings to attend that day.  When I was planning outfits for my trip, I wanted to be sure they still stayed true to my style.  I know for some NYFW is all about breaking out and putting together a super intense street style look.  As a fashion lover, it's fun to see all the creative outfits people come up with to wear.  One thing that was important to me was for the people I am meeting and networking with to get a feel for my style and the style I represent on my blog.  I opted to for a mix of classic, trendy, chic and sophisticated.
This outfit hit on a mix of trendy and classic chic.  I love taking trendy pieces and making them work for more everyday style.  This leather and lace skirt is a fun addition to my closet and faux leather skirts are pretty hot this season.  I added in this tie neck blouse to add a professional look to the overall outfit for my meetings that day.  This top would work well with pants or pencil skirt for work.  This skirt is perfect to pair with a black cami for a girls' night out or date night.  Both pieces are from Zara and I found them online!   I also included a couple similar items from Nordstrom, since I find it easier to online shop from there.
Fun fact, my Tory Burch flats are hiding in my bag in these pics.  I wore my flats when I was walking around, and then changed into heels right before walking into events.  I specifically purchased this bag because I knew it would hold a pair of heels.  I went with black because it worked with all my outfits for the week.  I like that this canvas material gives it a slightly dark charcoal gray look.
Stay tuned for more of  what I wore and a look at some of the shows I attended coming over the next few weeks!  Also, if you want to see video from the shows I attended, I saved them as a NYFW highlight on my Instagram profile!  Just look me up @karenkocich.
| OUTFIT DETAILS |
Tie Neck Blouse  (similar)  |  Leather Skirt  (similar)  |  Black Mini Jetsetter Bag  |  Purple Floral Heels  |  White Elle Earrings |  Silver Bangle  |  White Bangle (old)  |  Cuff Bracelet  |  Nails: Butter London Earl Gray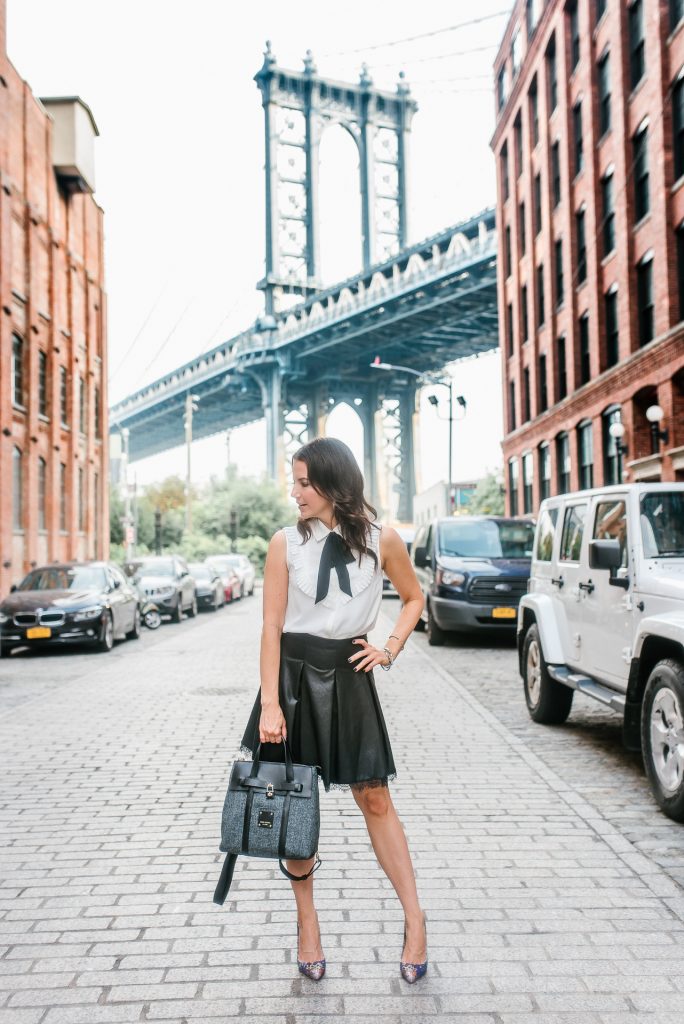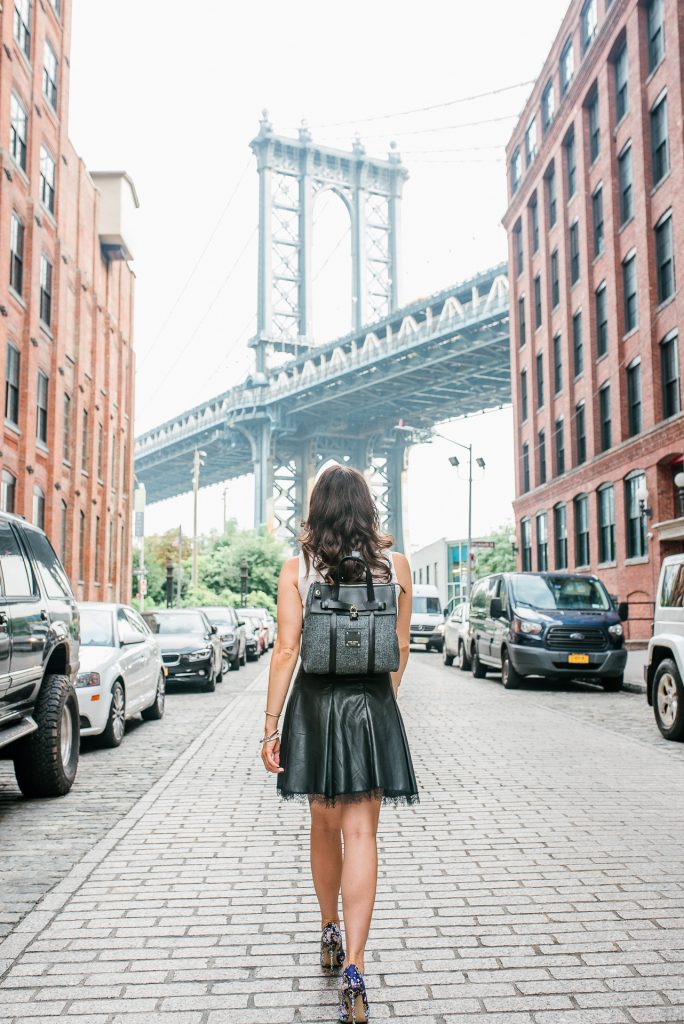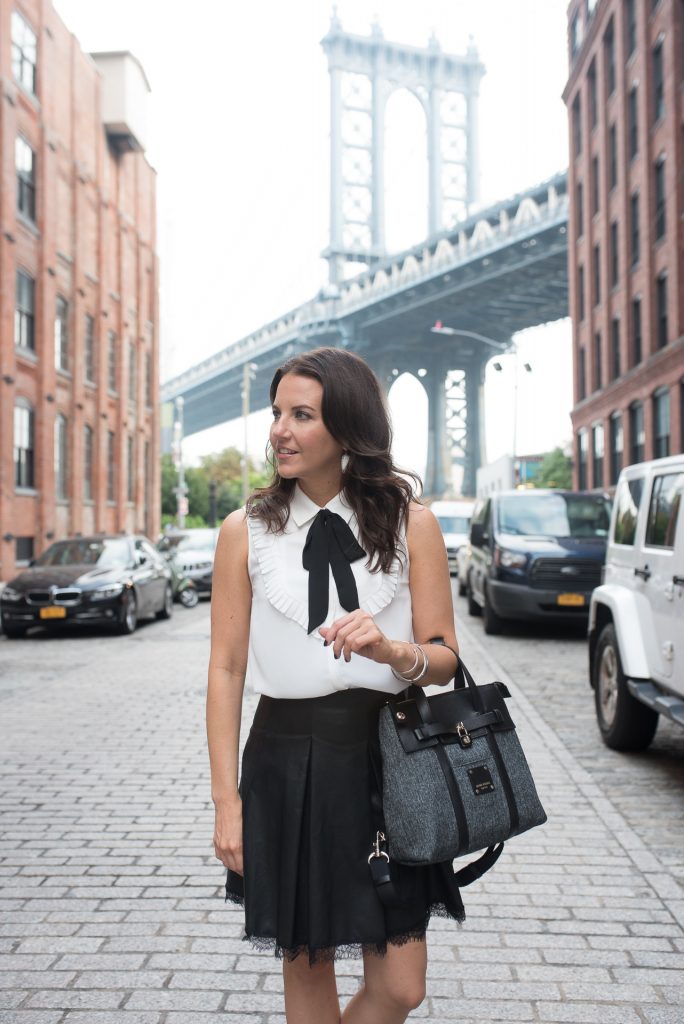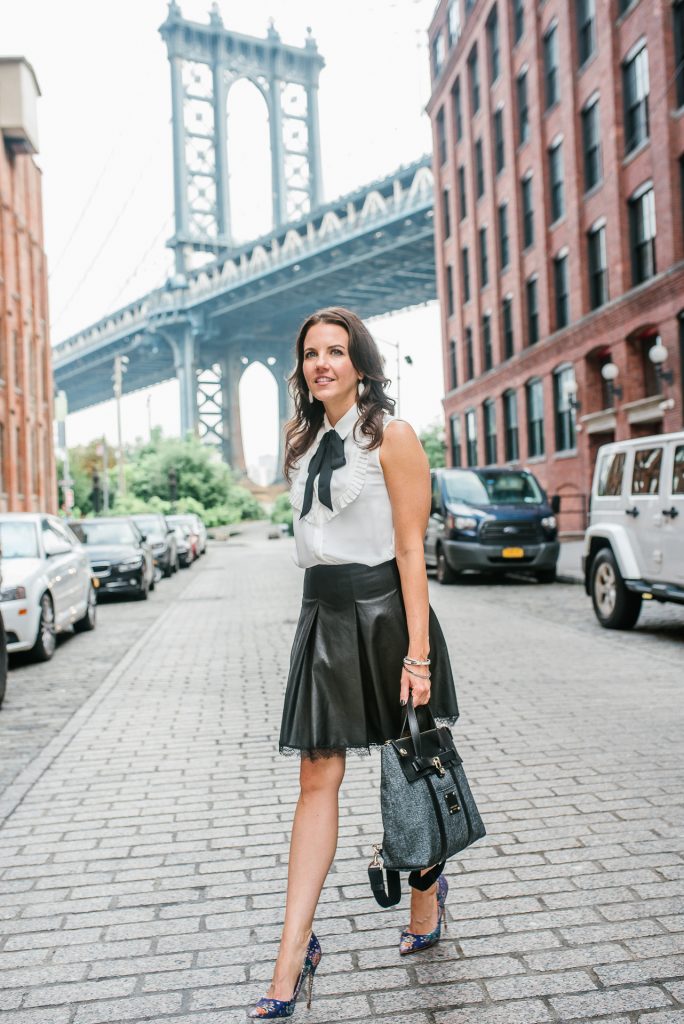 Love this post? You may also love: