Monthly Archives:
June 2022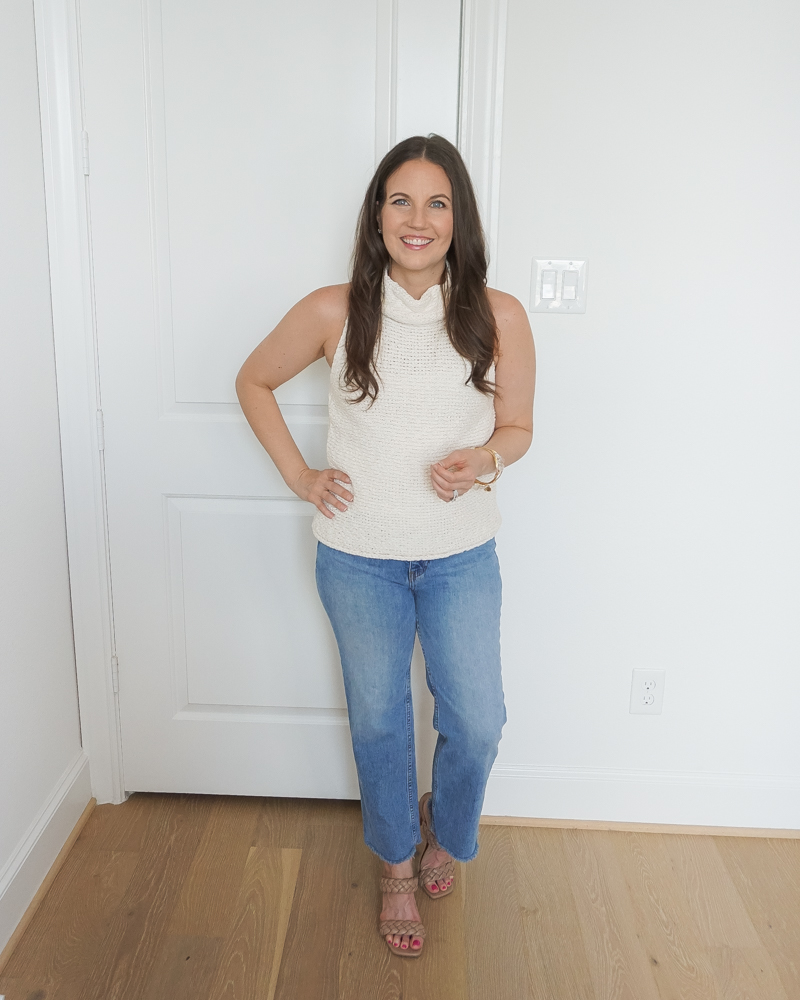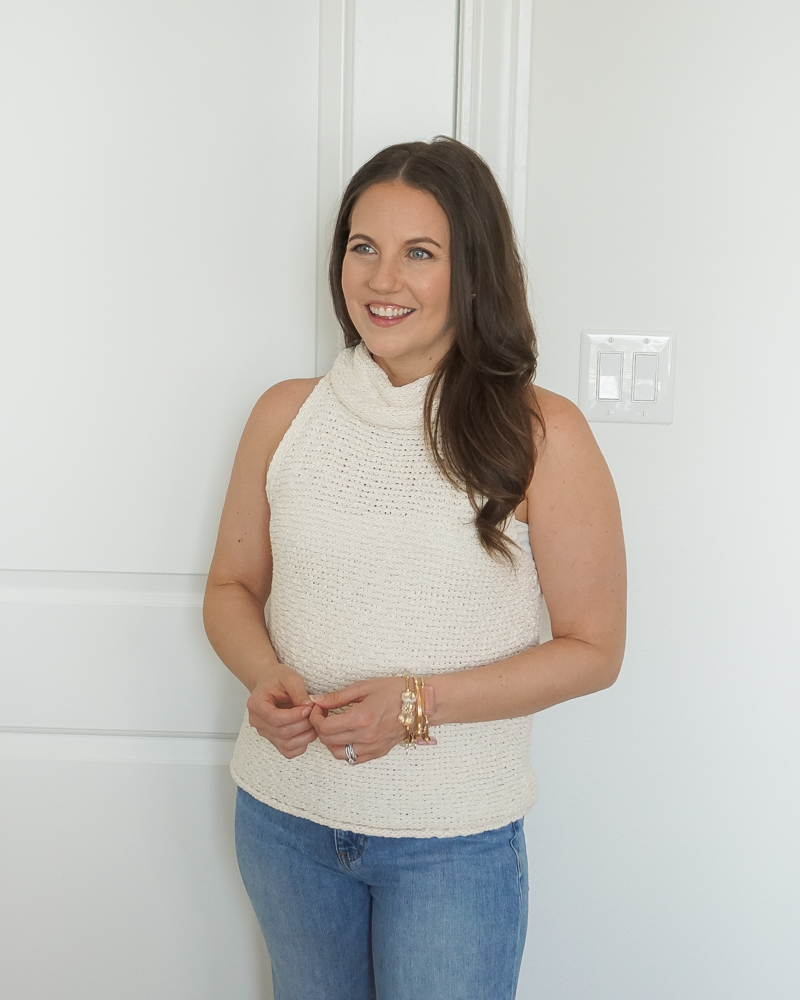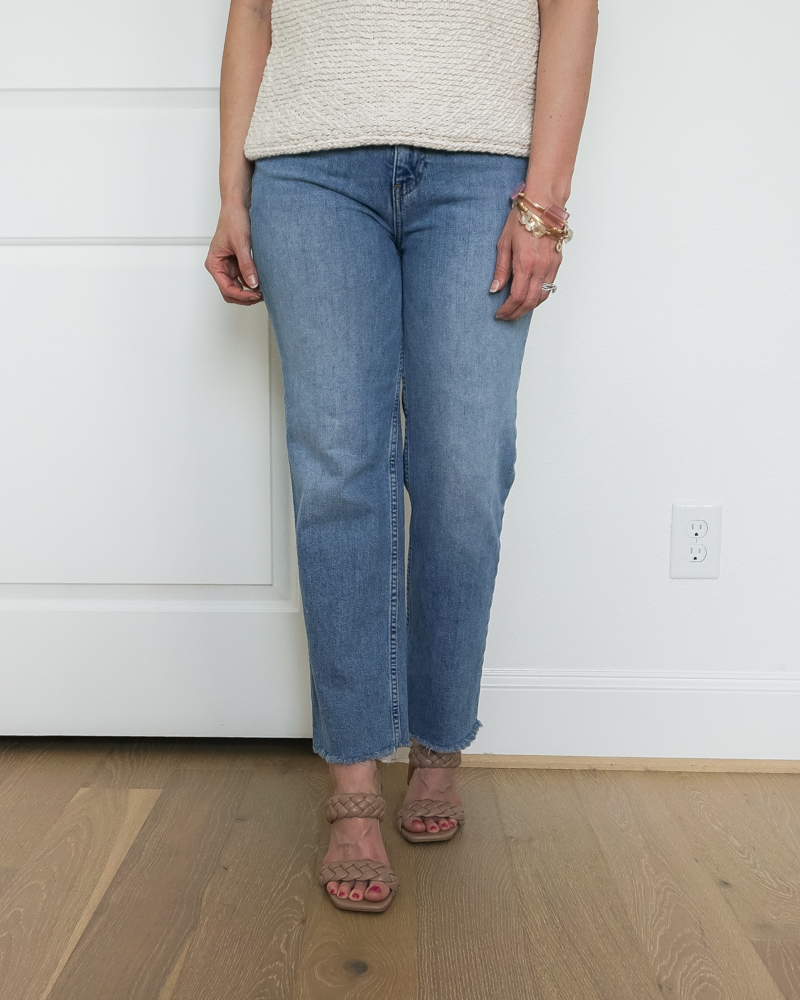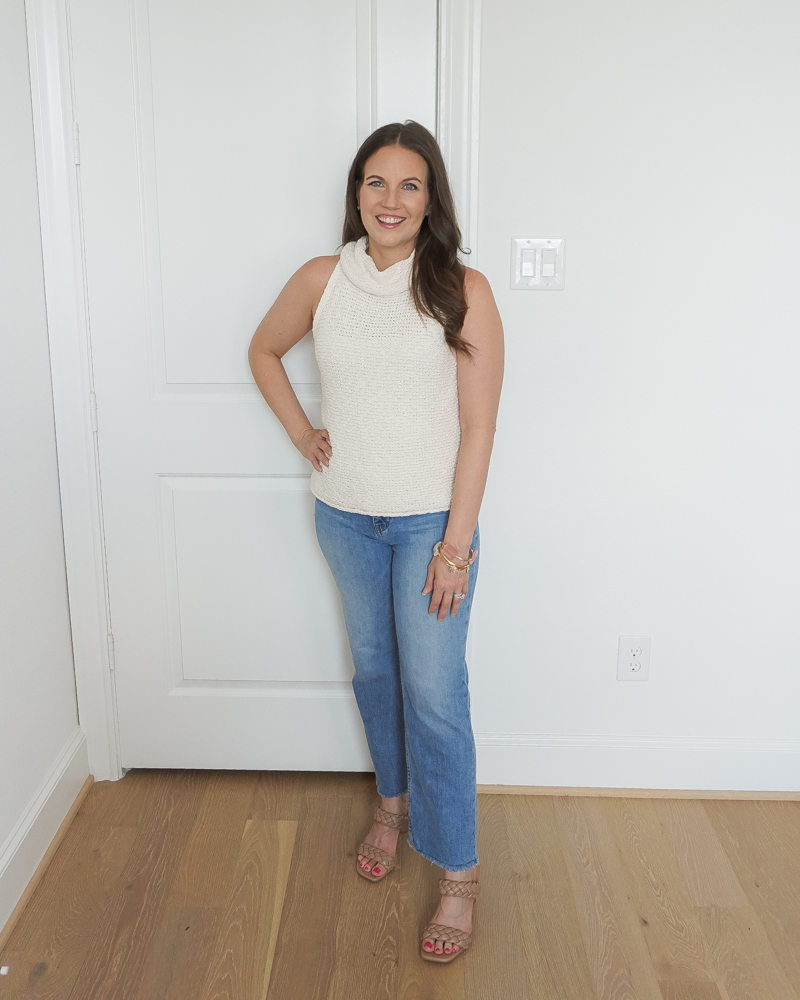 Chic Knit Turtleneck Tank for Summer
Last week, we enjoyed a fabulous weekend vacation in Florida.  It was a fun and relaxing trip filled with many beach days and time with friends.  We were welcomed back to Houston with 100 degree temps, and Steve and I decided to move our photo shoots indoors this summer.  I feel like it's going to be a hot one this year, and we will probably be spending lots of time at the pool to keep cool.
A knit top might seem a bit of an odd choice for a hot summer but this chic knit turtleneck tank is really breathable.  It's a loose knit that I layered over a white cami.  I love the ivory shade to mix with a variety of colors like white denim, colorful cotton shorts, and these medium blue frayed hem jeans.  This knit top is perfect for the office too!
For all my petite gals looking for frayed hem jeans this season, this ankle length pair is perfect.  They hit at the perfect length to pair with flats and heels on my 5'3 height.
Sizing Notes: After reading reviews, I sized up 2 on this top to a medium.  I'm glad I did because that size fit perfectly.  The jeans are a true to size fit, and sandals are a 1/2 size up.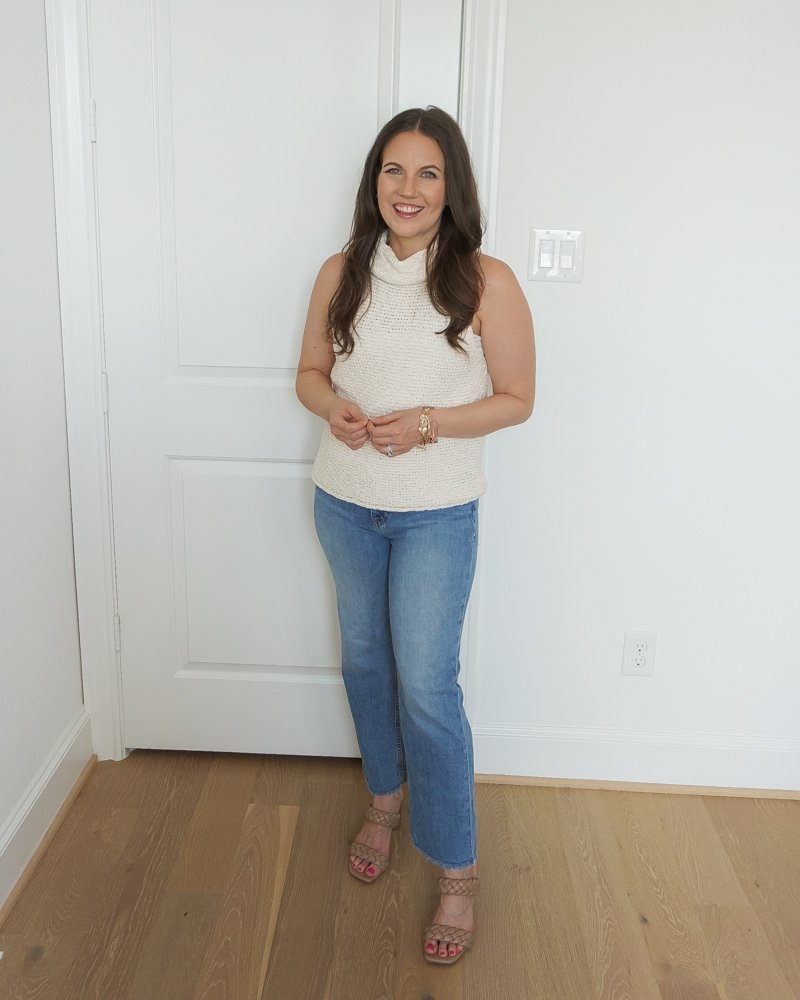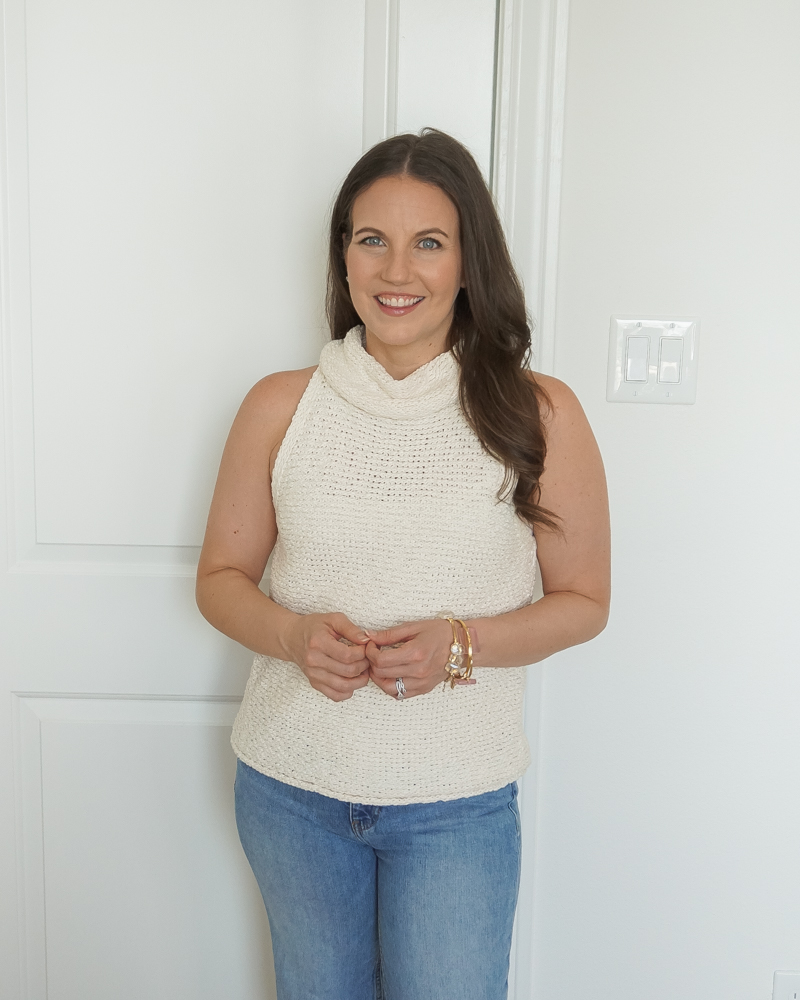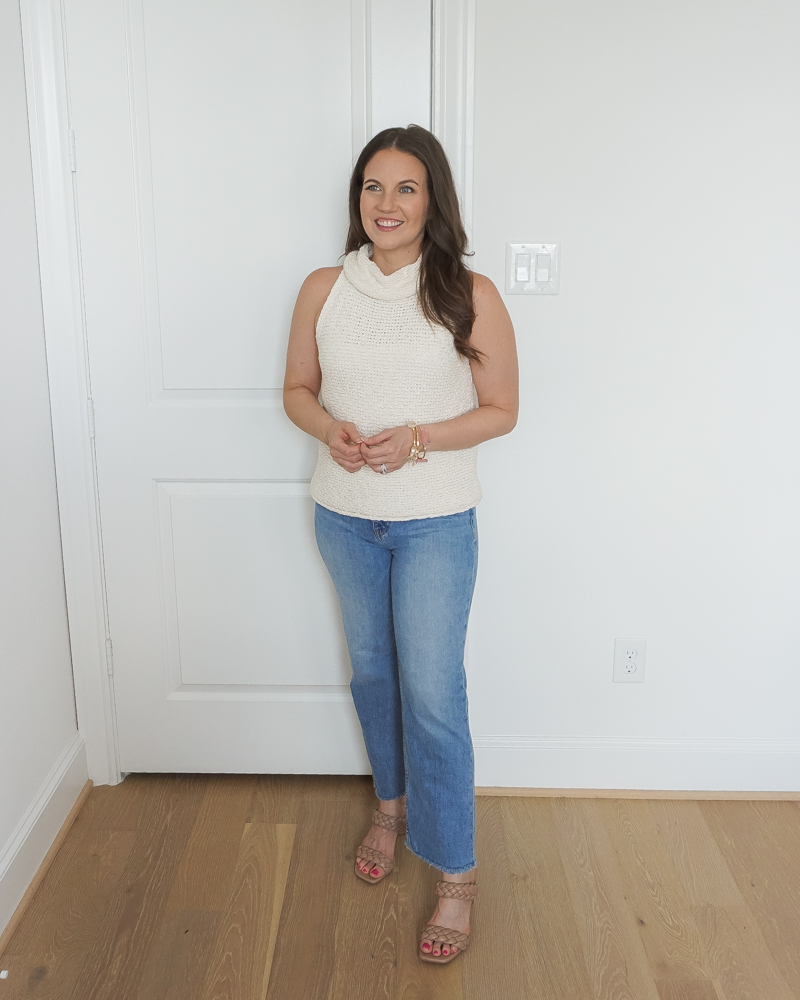 SHOP THE LOOK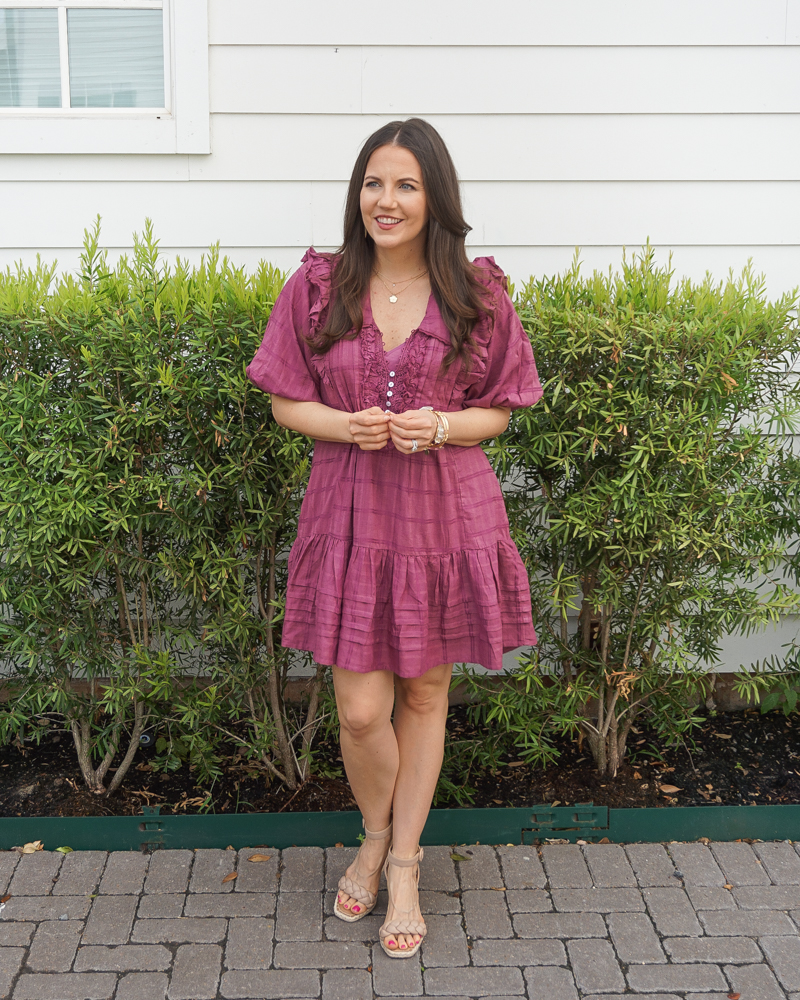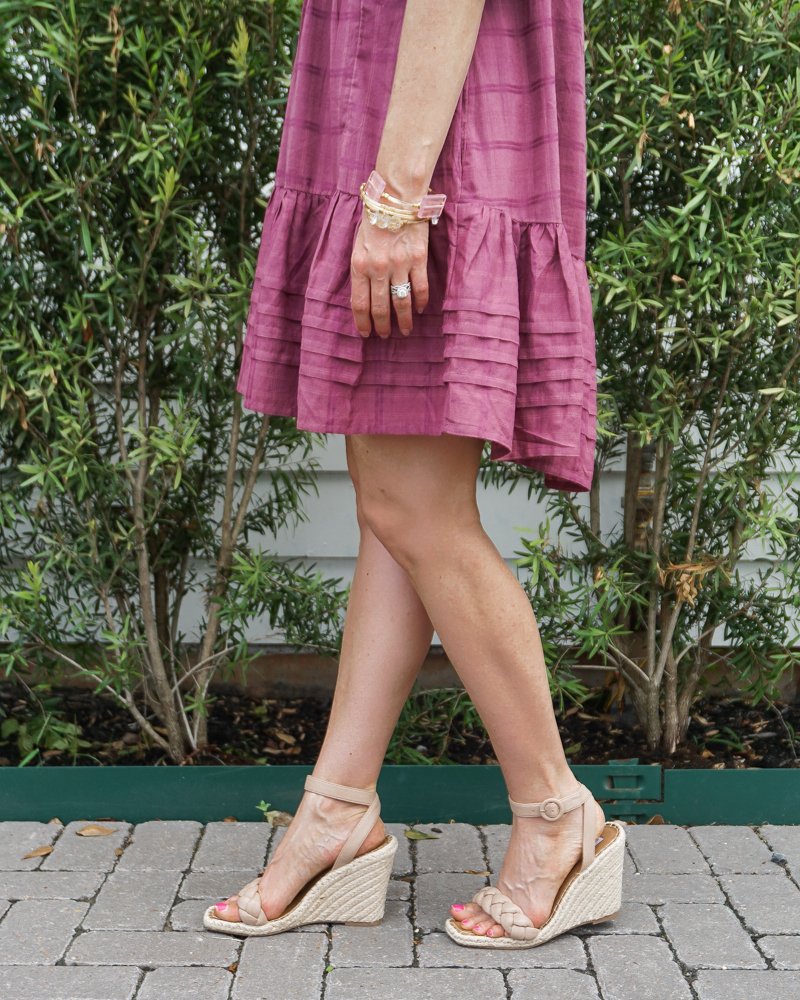 Dark Pink Minidress
How fun is this dark pink minidress?  I love all the different details and how they work so perfectly together.  I wore this dress originally for Easter lunch with a pair of flat sandals. The flowy style was perfect for overindulging in Easter sweets. 😉  It's perfect to dress up with a pair of wedges for brunch or an afternoon bridal/baby shower.
This mini dress comes in 3 colors, white, light green, and this gorgeous dark pink shade.  This dress is filled with so many little details that work perfectly together like the windowpane print, ruffle details, and cute button detailing.  This dress does come with a detachable slip underneath that also has adjustable straps.  The fit is oversized, so I went with an XS size.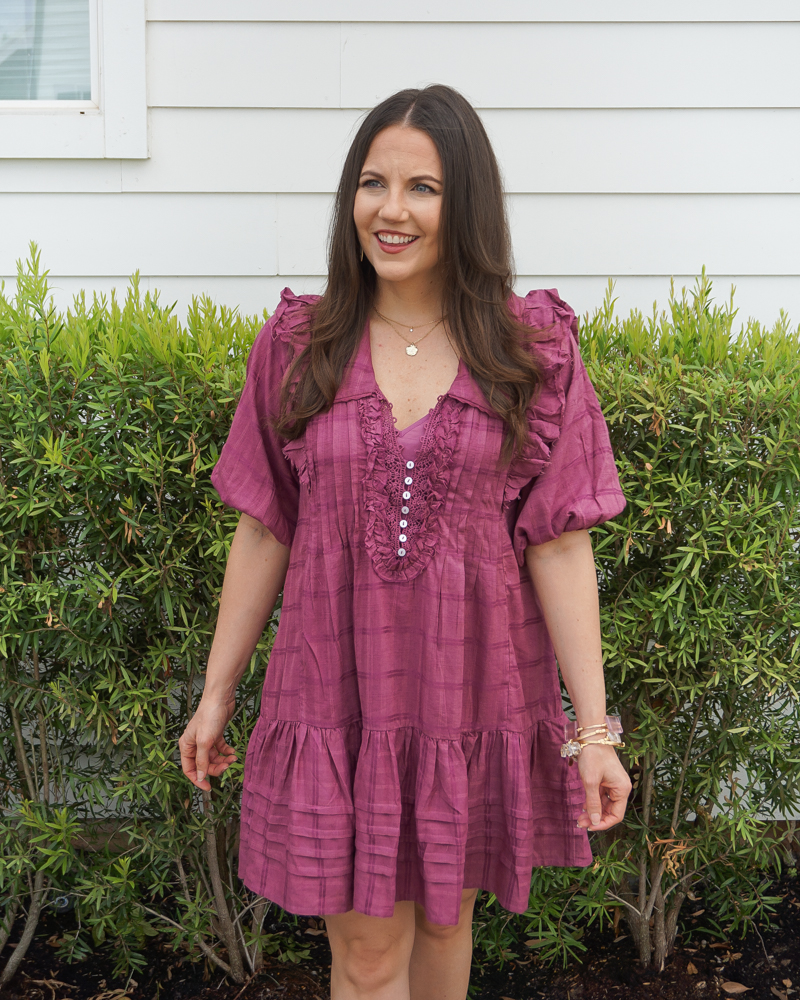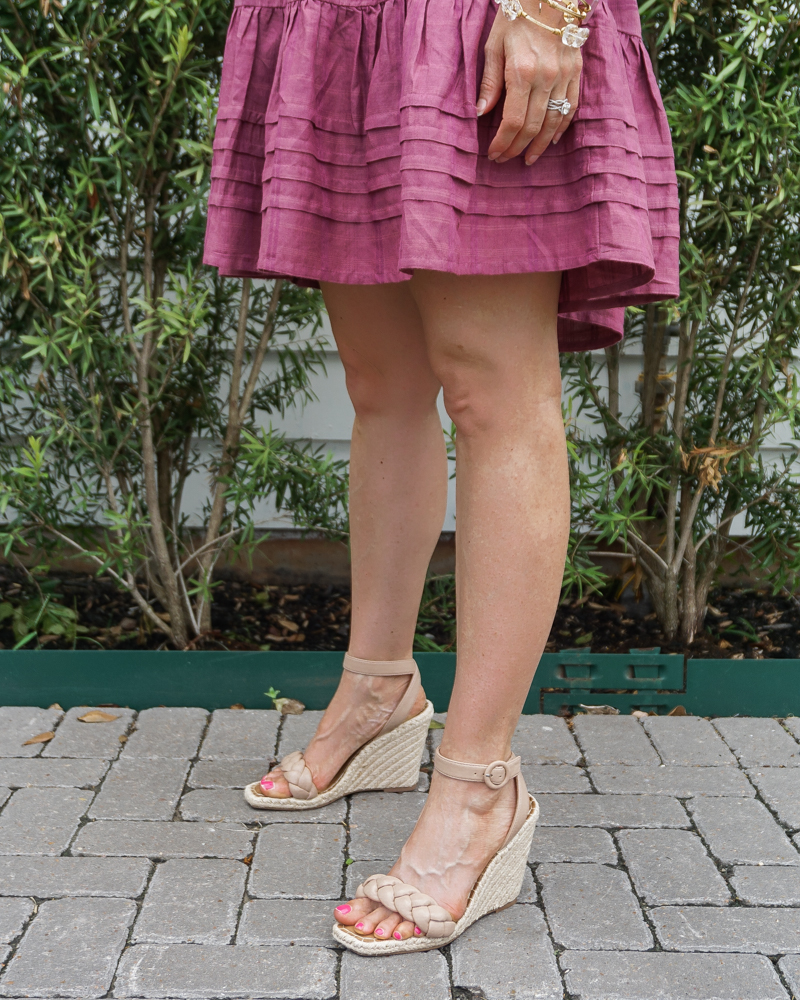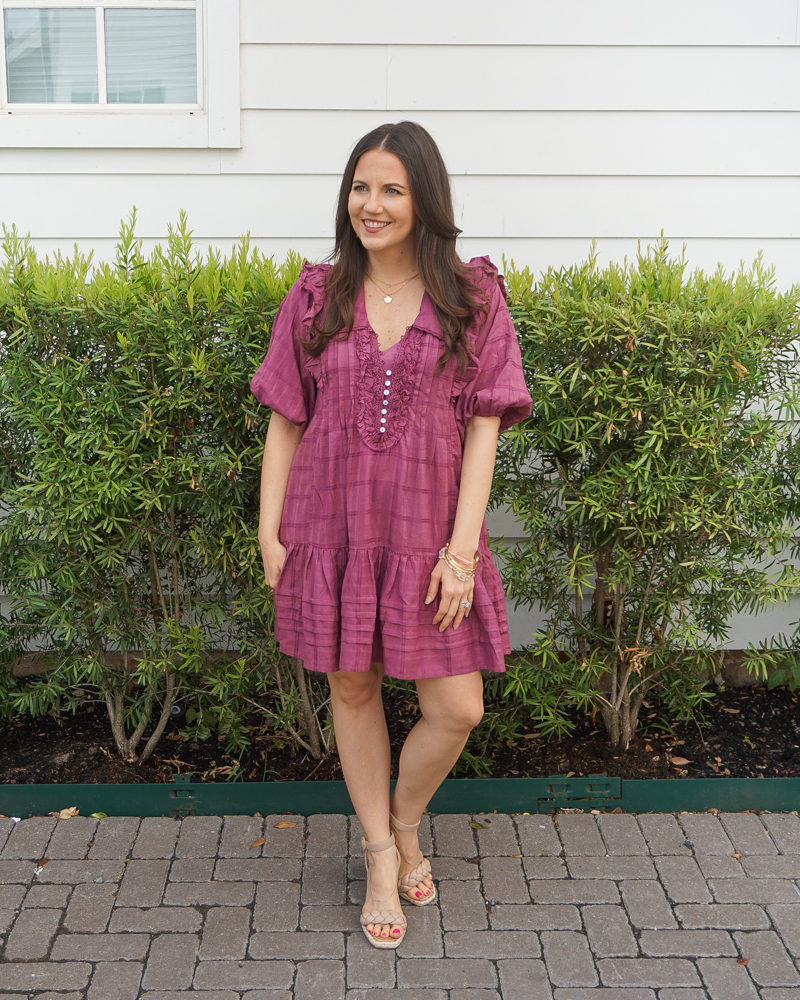 SHOP THE LOOK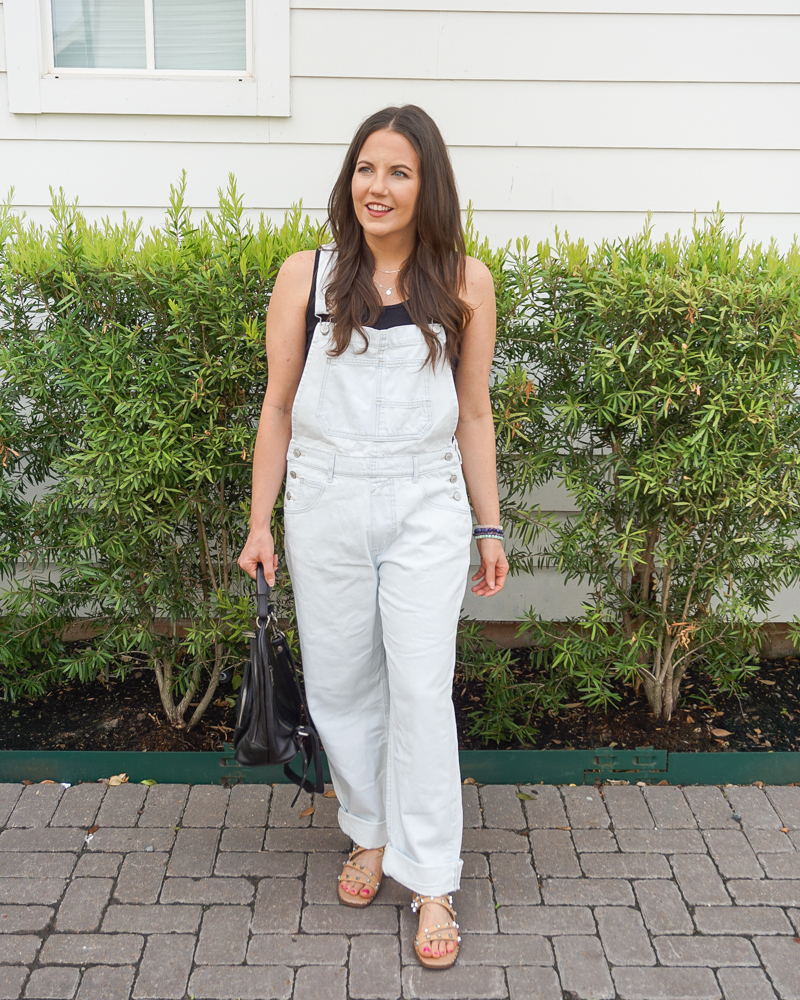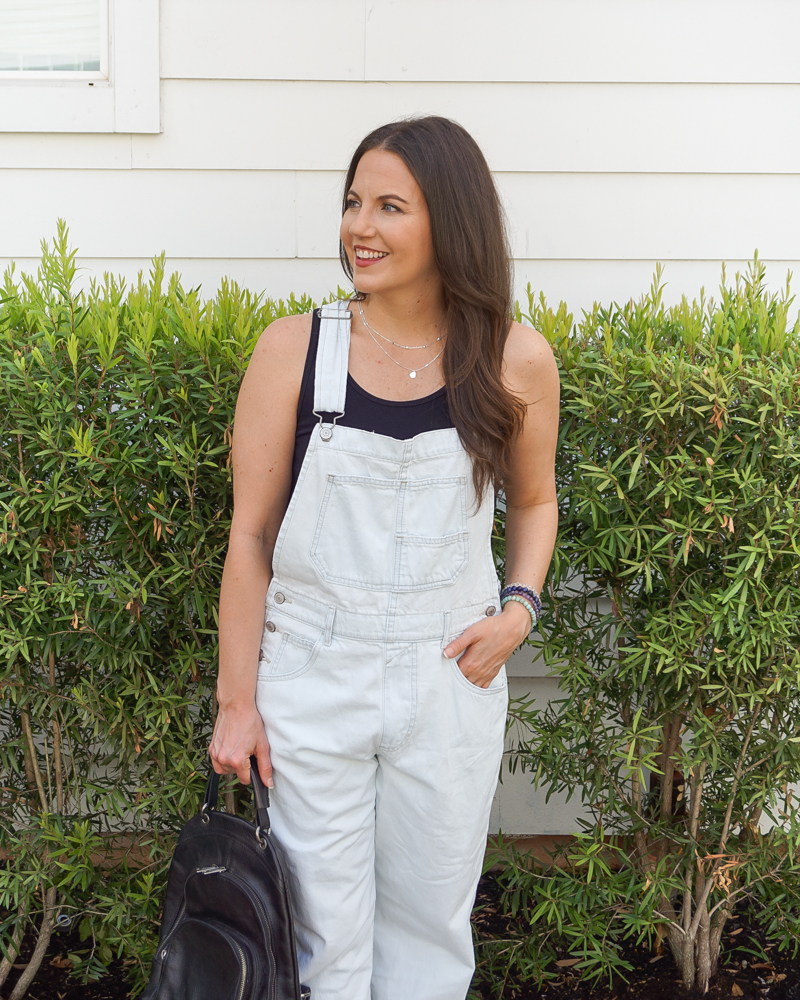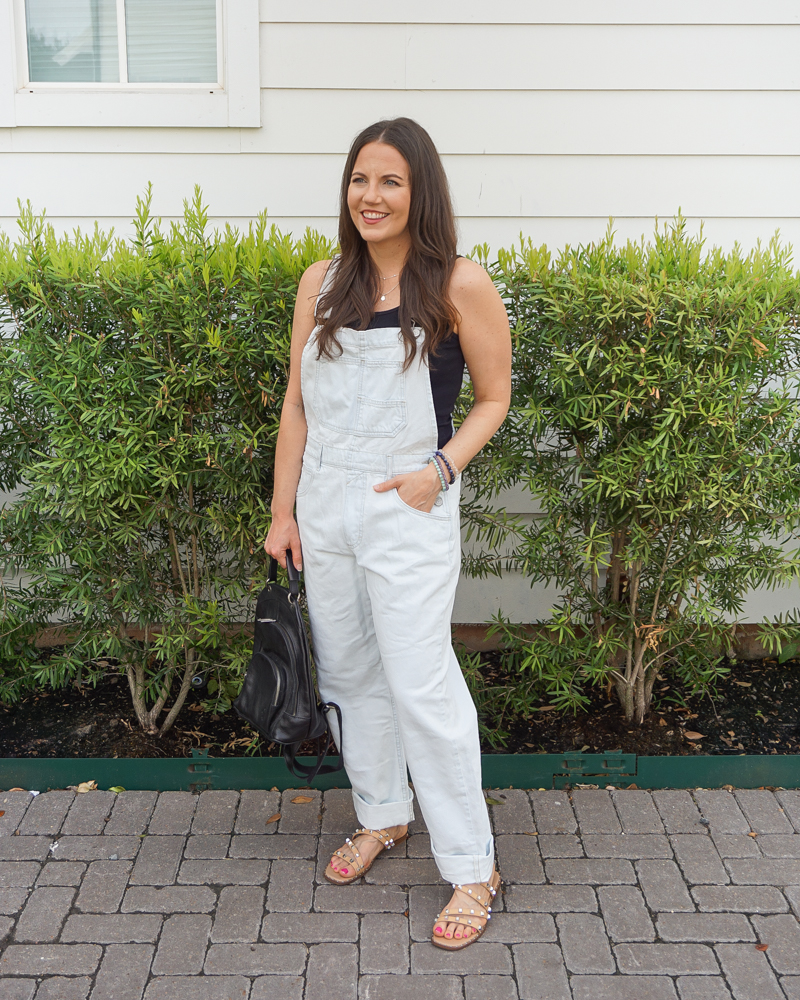 How to Wear Overalls this Summer
If these overalls look a bit familiar, I styled the medium blue shade of these for you last spring with a cute way to dress up overalls.  I love the lighter shade of these overalls for summer and wanted to share an easy summer outfit idea with a few closet basics.  This casual way to wear overalls will be perfect for running errands or a casual day at home.  The lighter color and looser fit make these perfect for a hot summer day.
The bottom of these overalls roll up to create the perfect length for us petite gals.  I added my embellished sandals to add just a hint of sparkle to the outfit.  With these overalls being loose fitting throughout, a fitted tank top is the perfect way to balance the proportions.  It helps show a little shape and keeps the look from overwhelming my shorter height.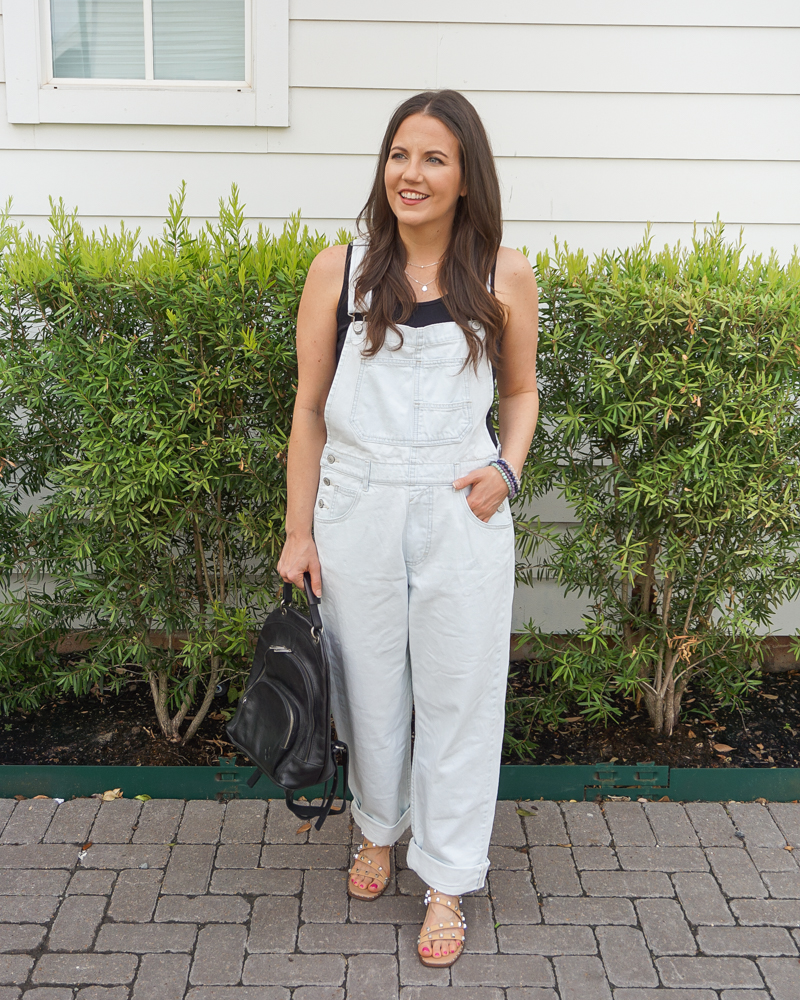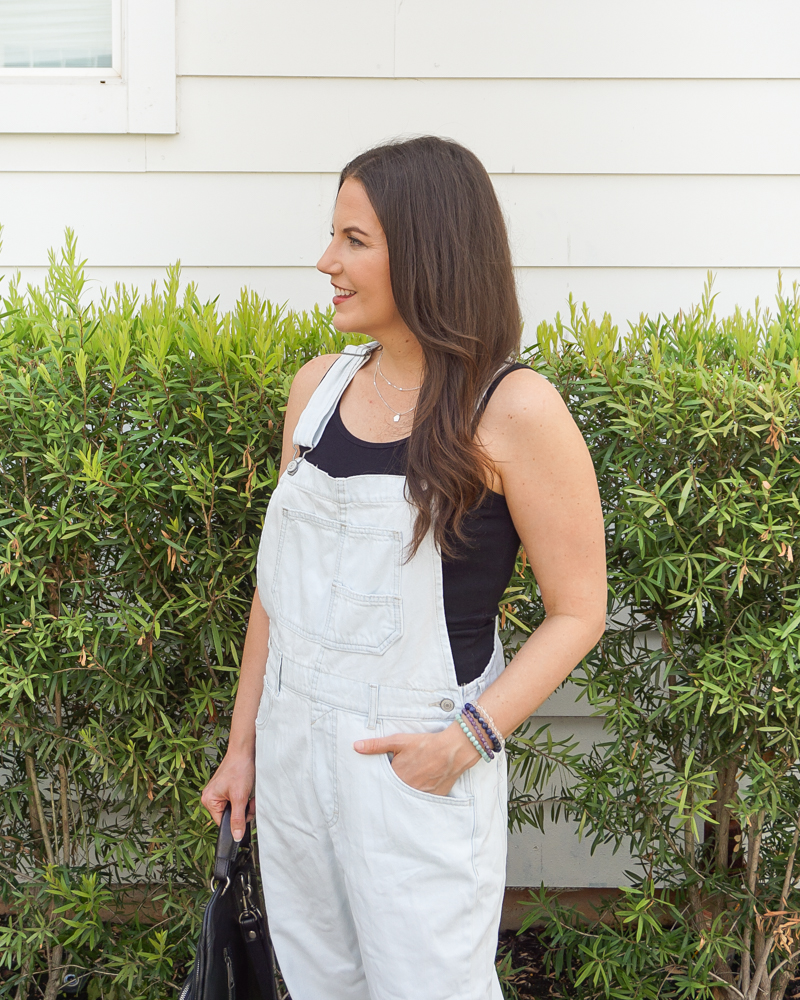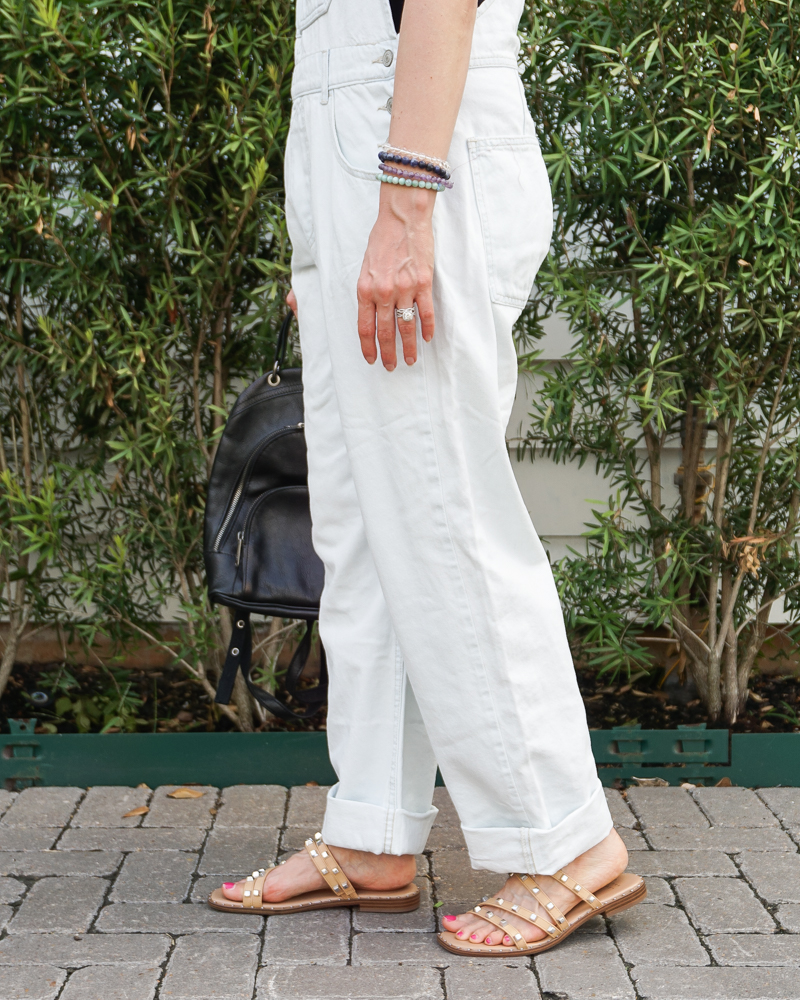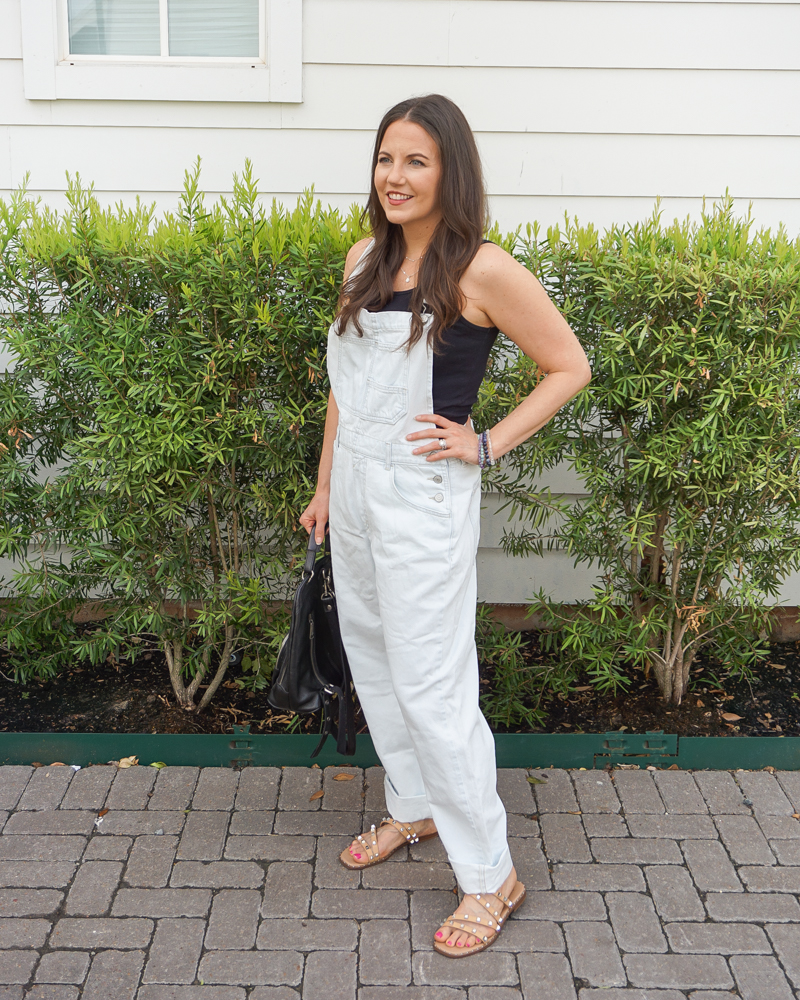 SHOP THE LOOK