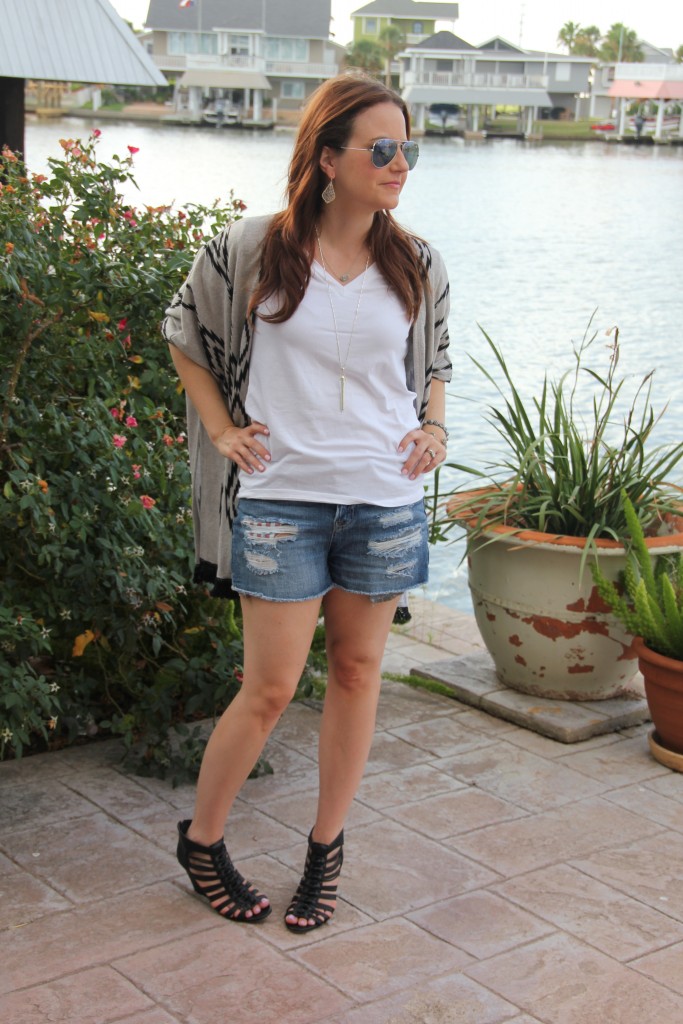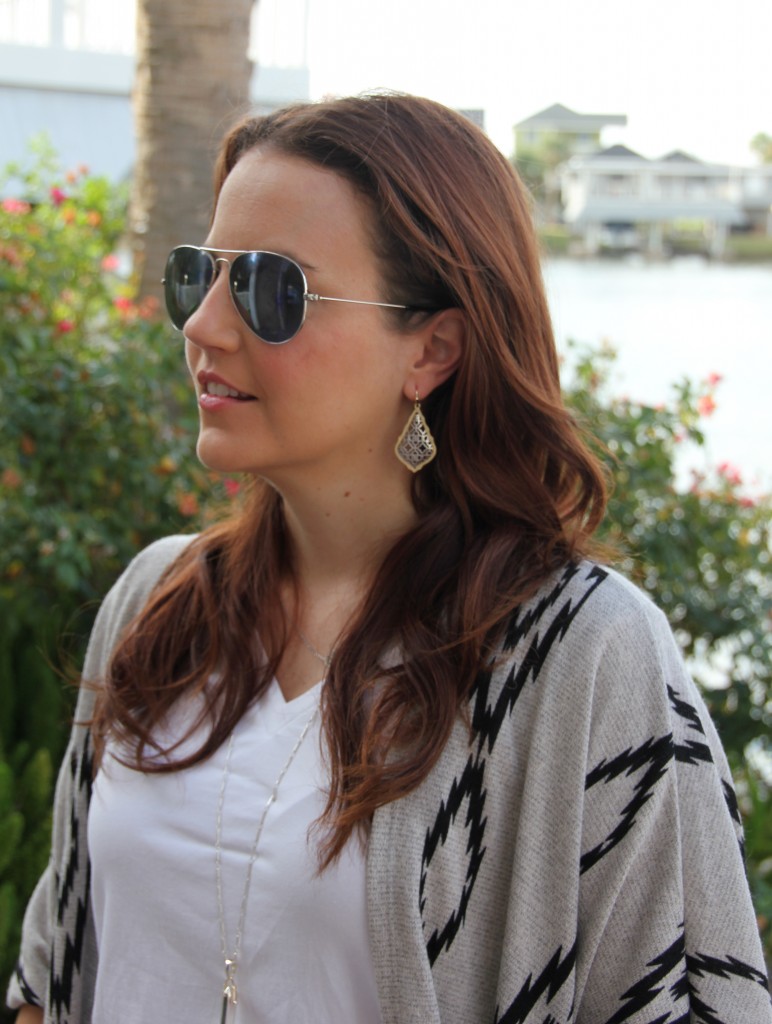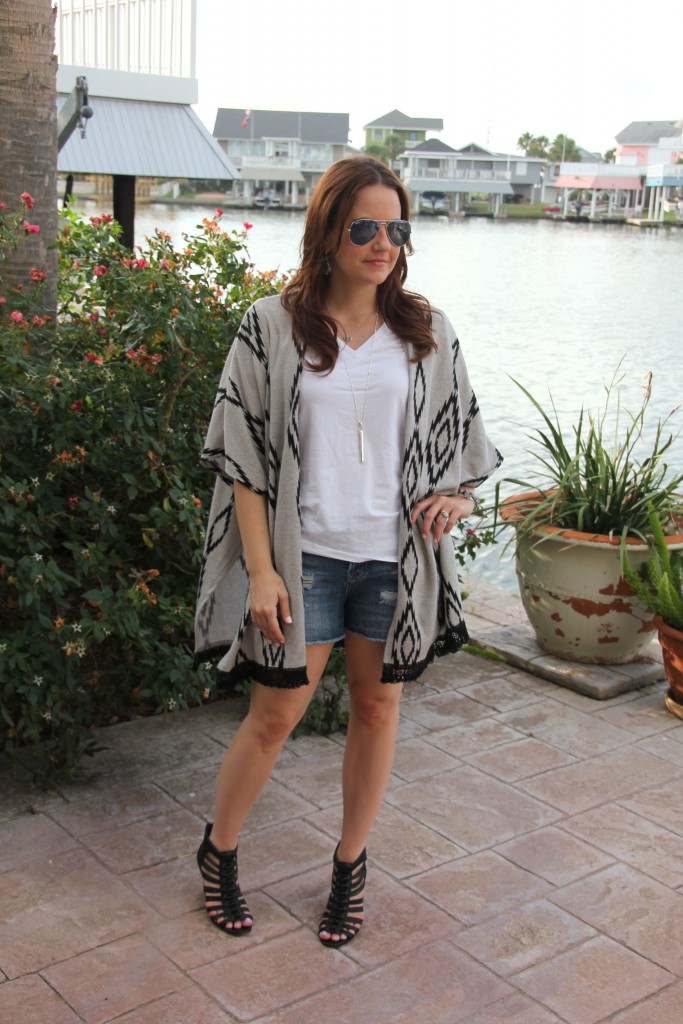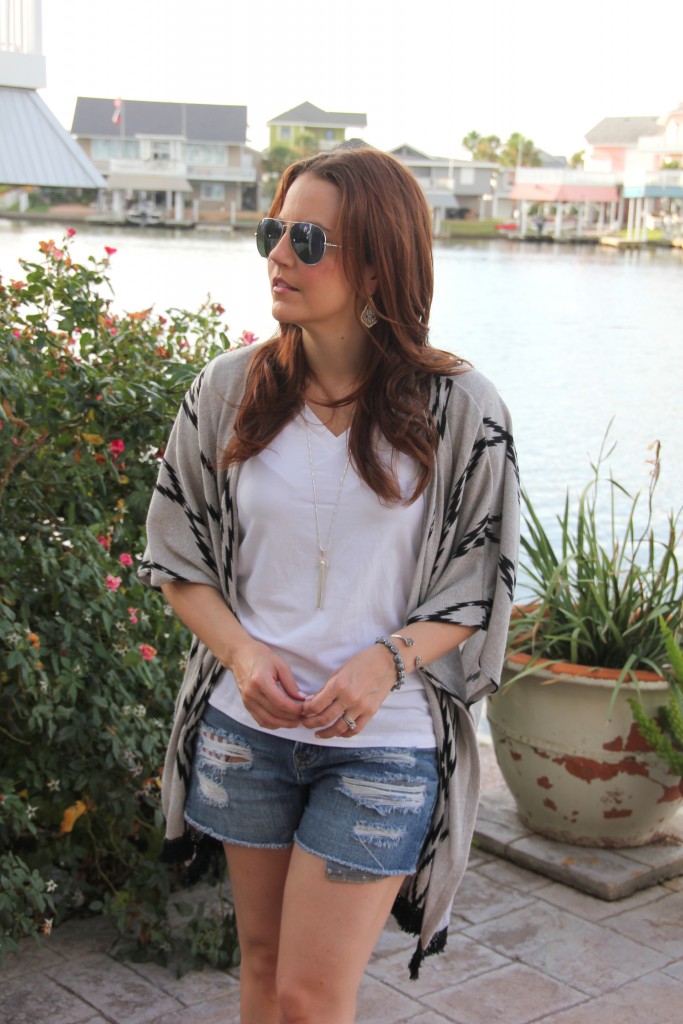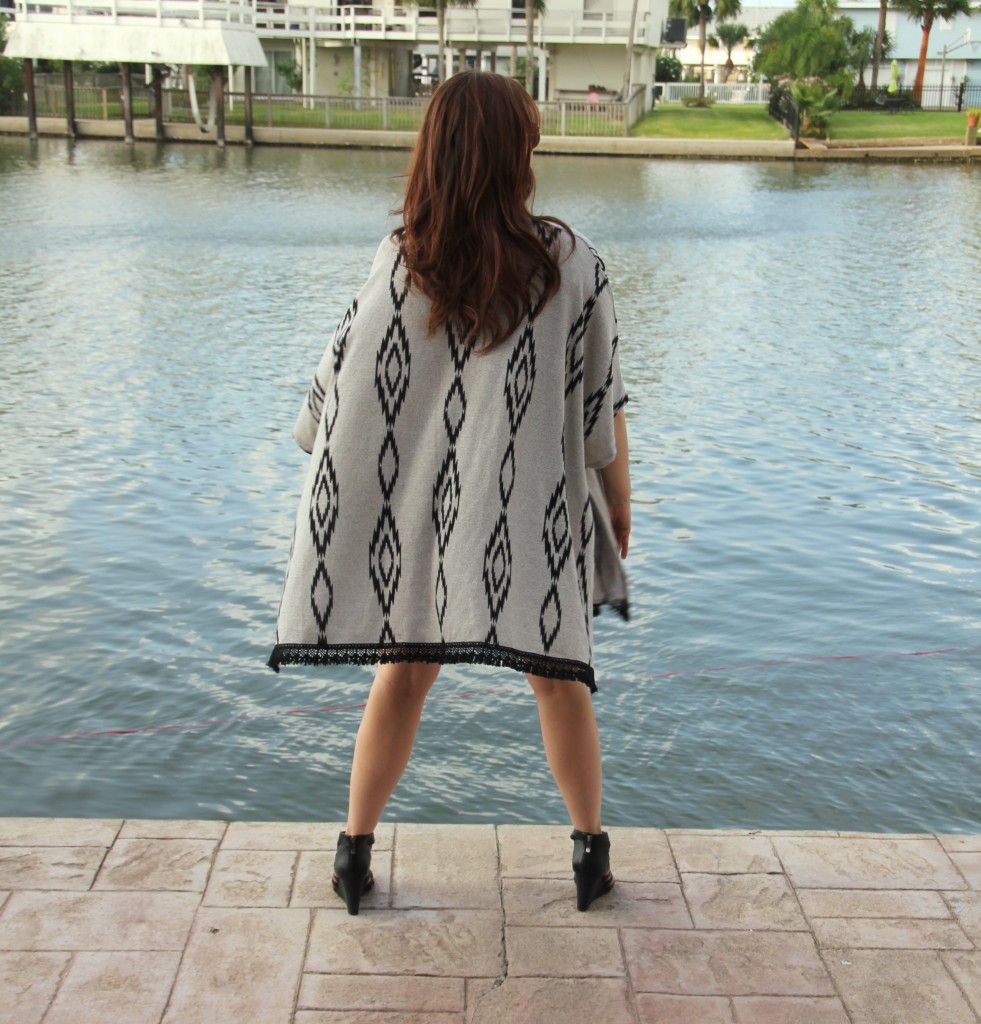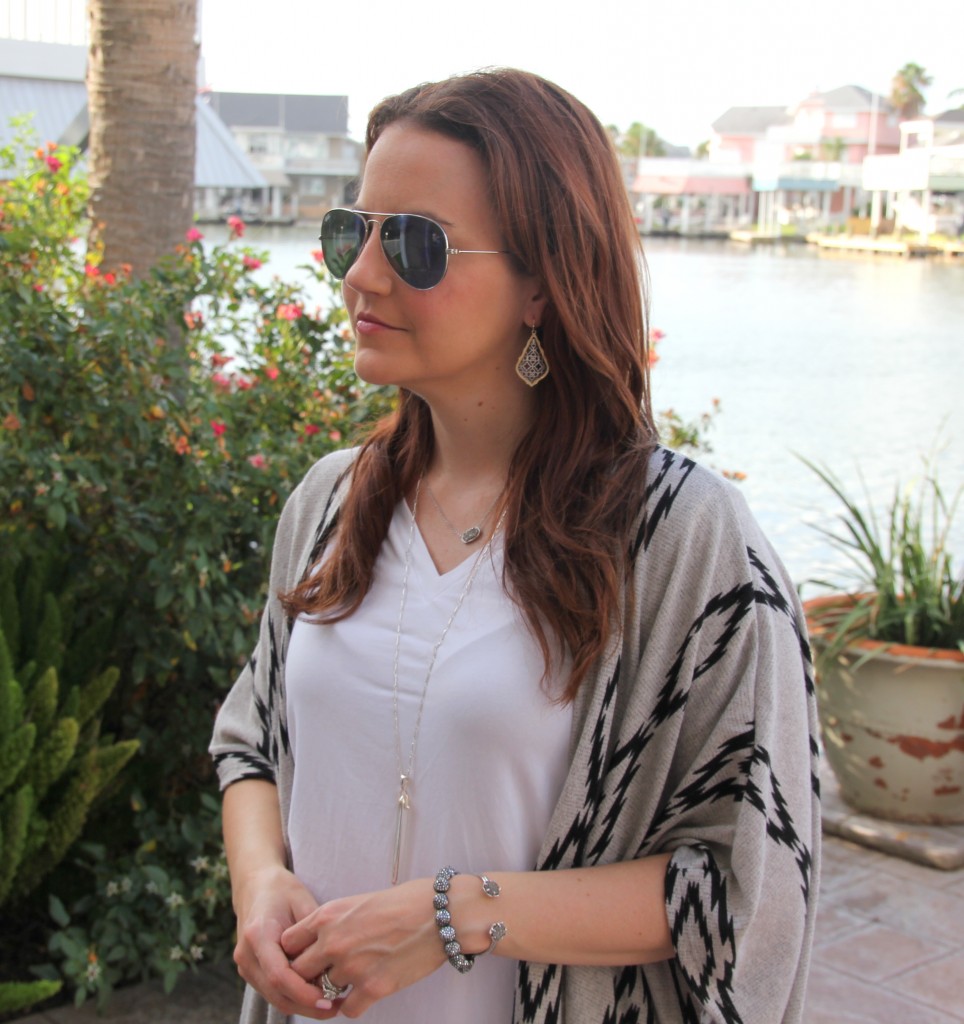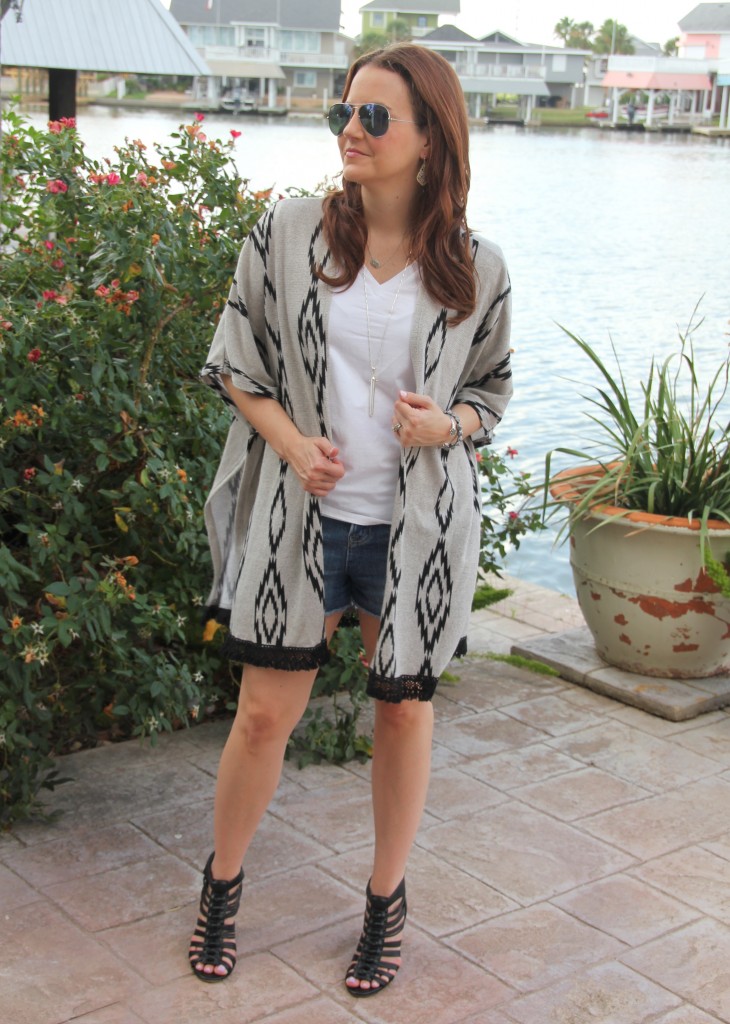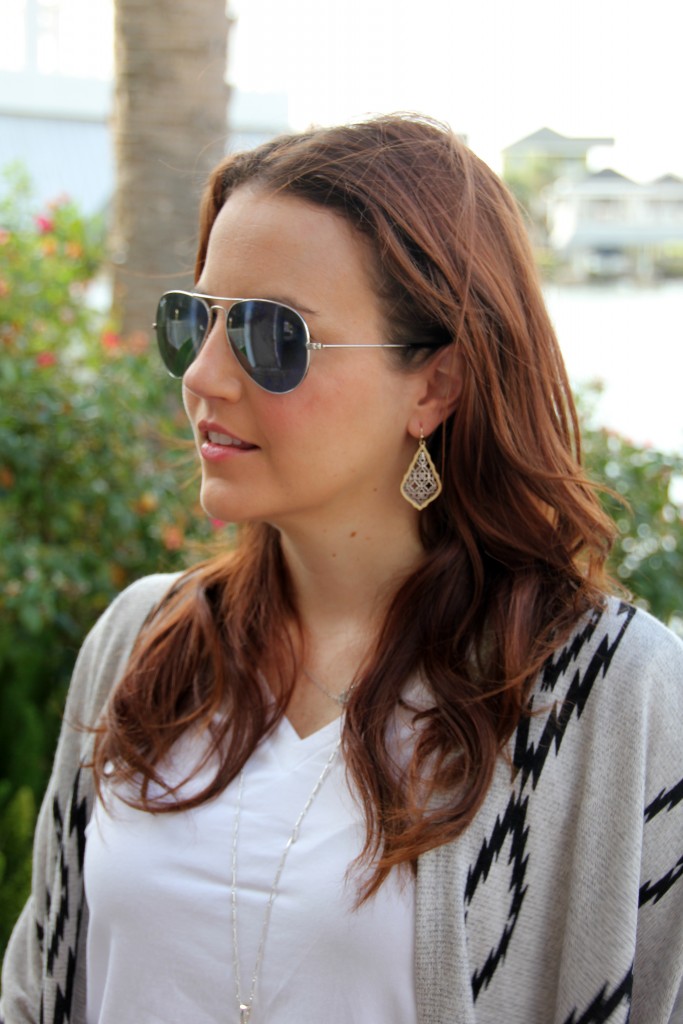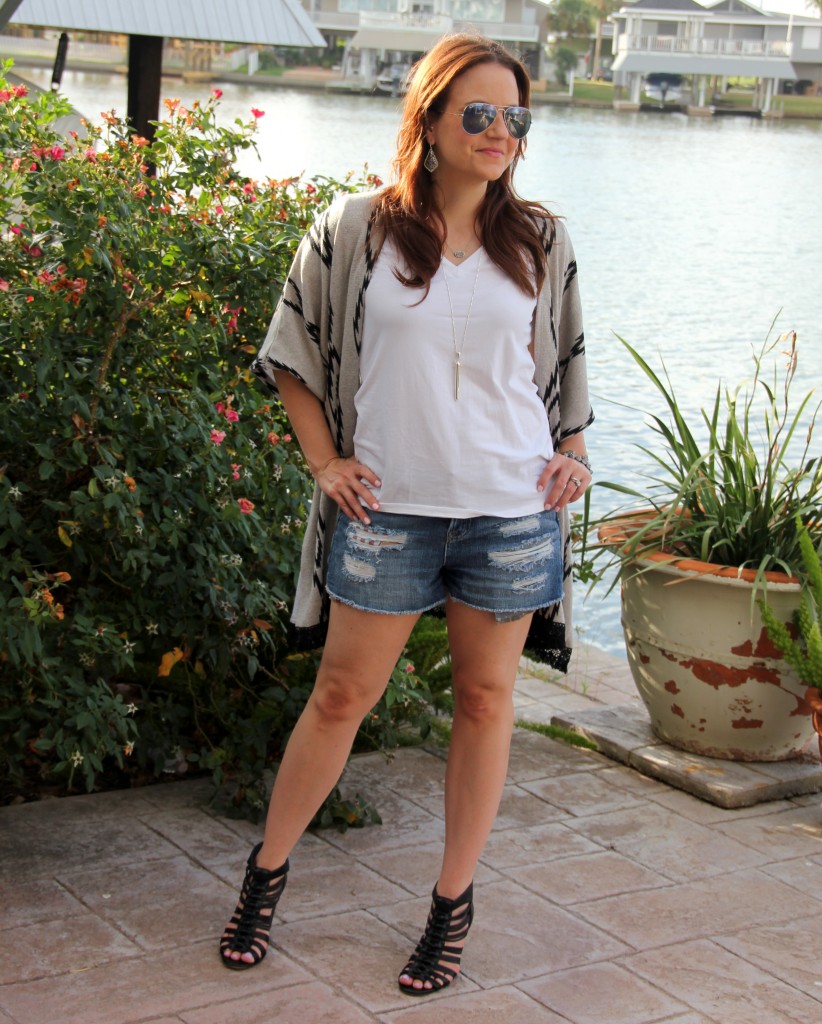 | DETAILS |
PAINTED THREADS Fringe Trim Poncho | H&M V-Neck Tee [SIMILAR] | LUCKY BRAND [SIMILAR | SIMILAR] | SOLE SOCIETY Kimber Wedge *ON SALE| KENDRA SCOTT c/o Addie Earrings in Silver, Elisa Pendant Necklace, Arden Bracelet | STELLA & DOT Nikita Bracelet, Rebel Pendant | RAYBAN Mirrored Aviator Sunglasses | IT COSMETICS CC+ Lip Serum in Love | ESSIE Nail Polish in Fiji
As soon as I saw Kendra's new Mystic Bazaar collection, it immediately became one of my favorites of her collections.  With my desire to start trying the metal mixing jewelry trend, these Addie earrings quickly caught my eye.  They come in several different metal matches.  Silver is always my main jewelry metal love, but gold grows on me more everyday.  I love that this pair is mainly silver, but has a small gold outline.  I think this pair is perfect to help me start my journey of mixing my silver and gold jewelry.  I also LOVE the details of this earring.  It reminds of my favorite silver studs from Kendra.
When I purchased this poncho, I immediately pictured wearing it with black skinnies and boots in the winter.  Although, it is quickly also becoming a fun end of summer piece.  I have brought it with me on a few summer trips to use during lounge time.  One thing about Texas is the hotter it is outside, the colder it is inside.  I usually end up under blankets in hotels or vacation homes, and so I have loved having this poncho around to wear as a cute little blanket/sweater.  I love how the distressed shorts, fringe, and earrings create a fun boho vibe.  I think it is the perfect laid-back look for summer especially on a beach vacation!
I have to give a special thanks to my bestie Heather who took these photos for me while we were on our Galveston Girl's Getaway last weekend.
RESTYLED & REMIXED
DISTRESSED SHORTS: Distressed Shorts
V-NECK TEE: Plain White Tee
Follow Lady in Violet INSTAGRAM | TWITTER | FACEBOOK | BLOGLOVIN | SUBSCRIBE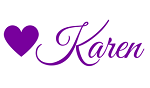 Love this post? You may also love: