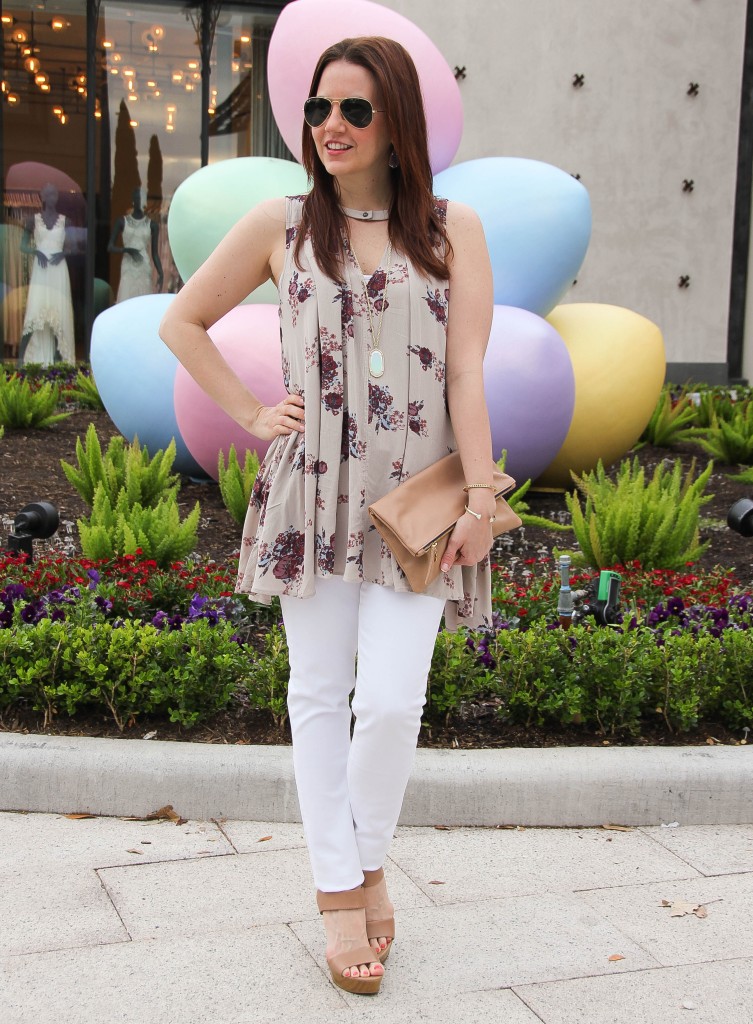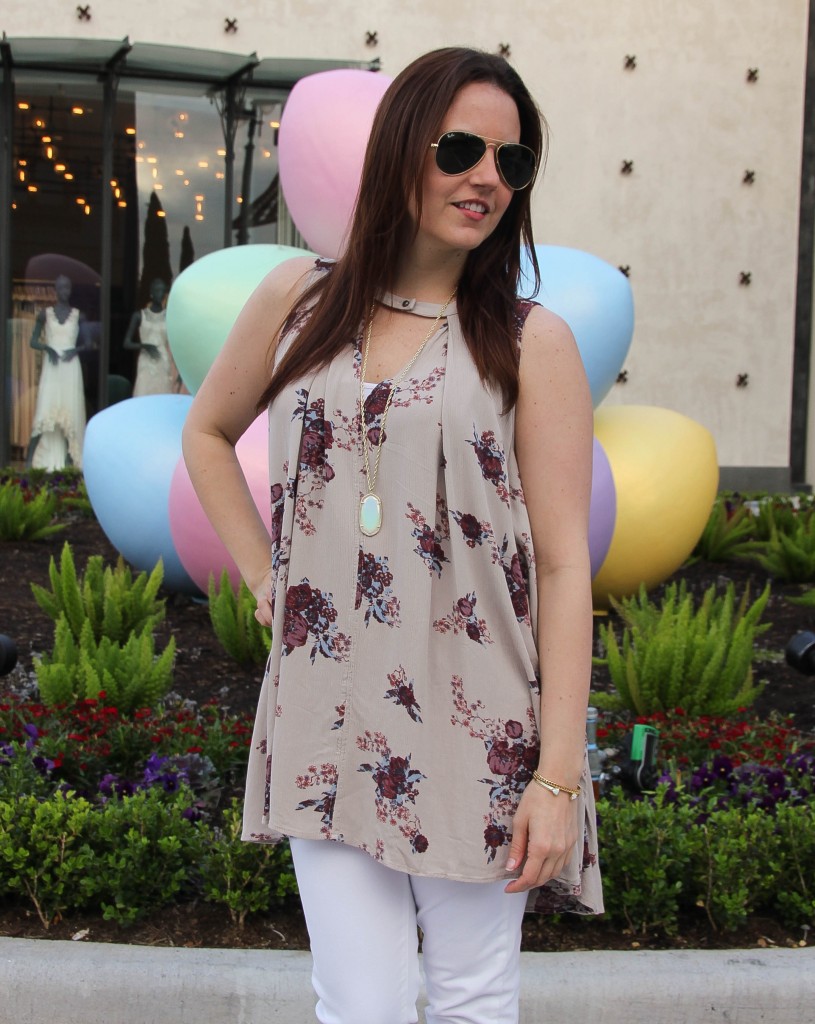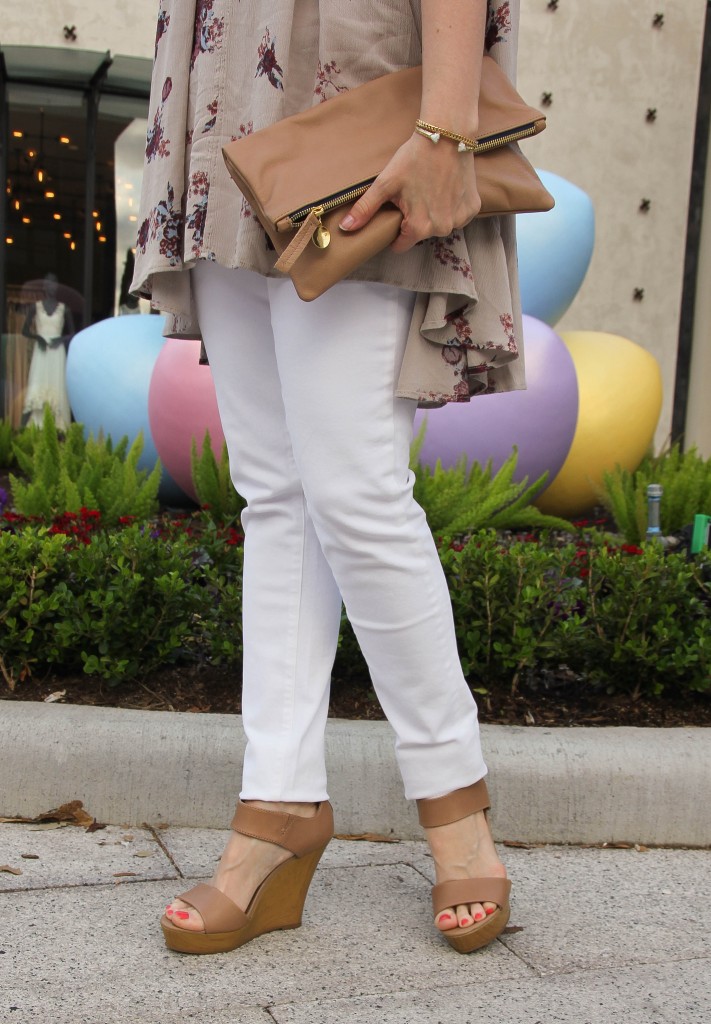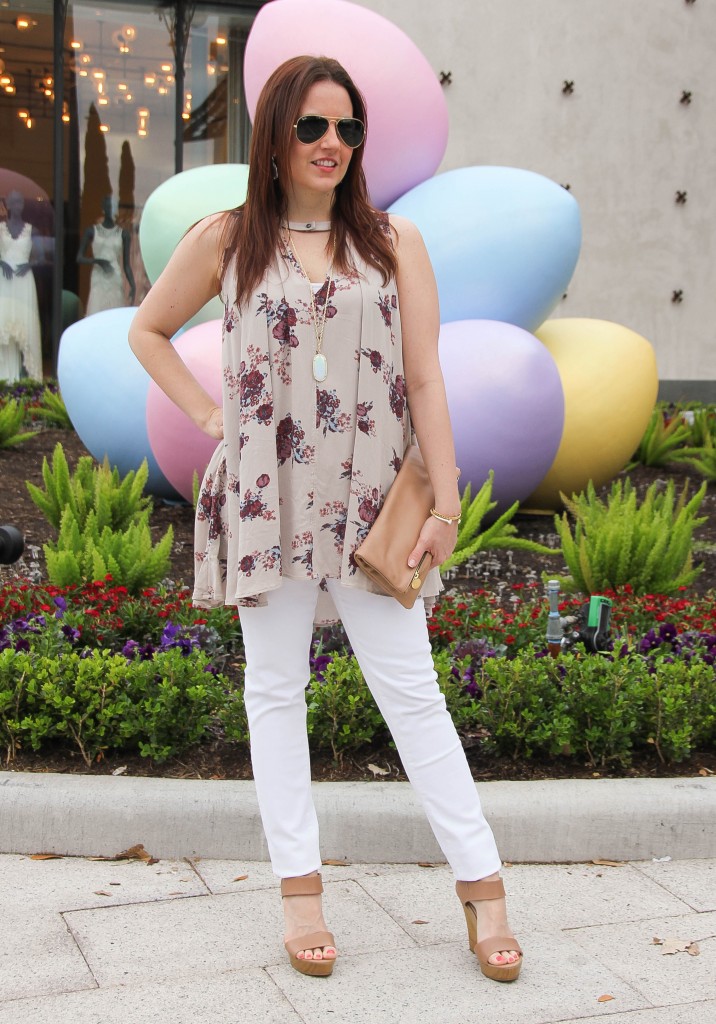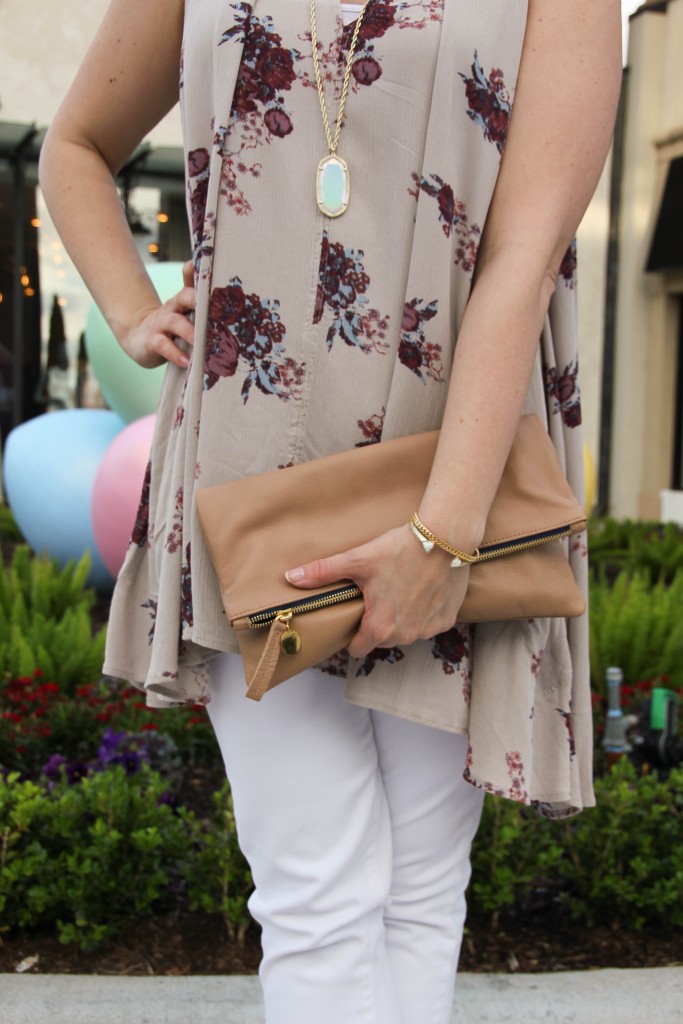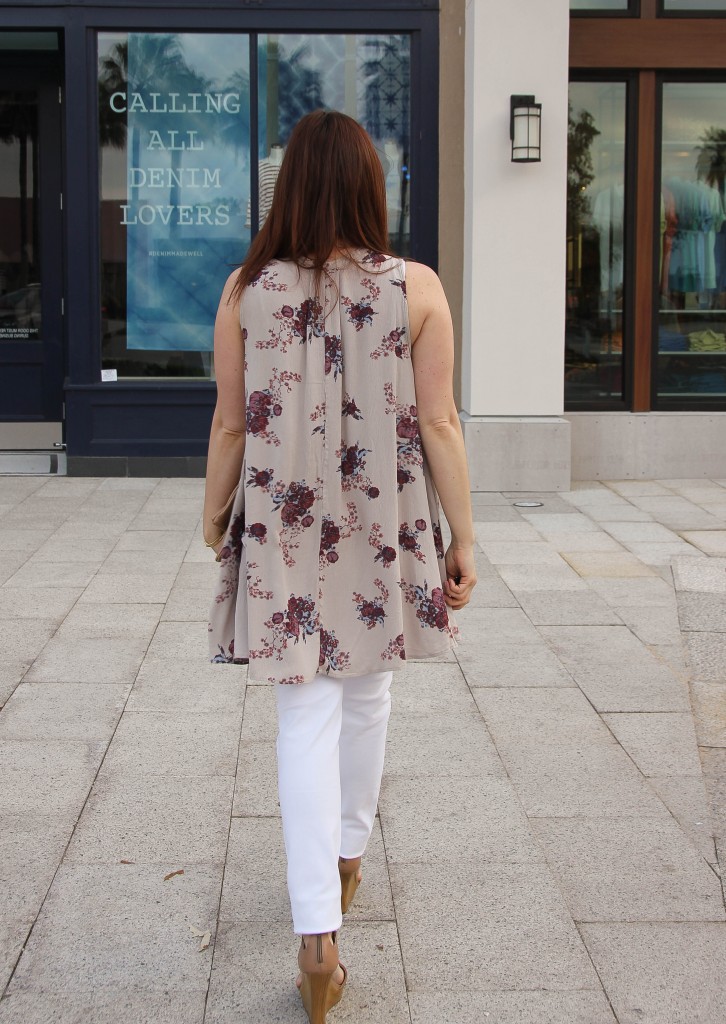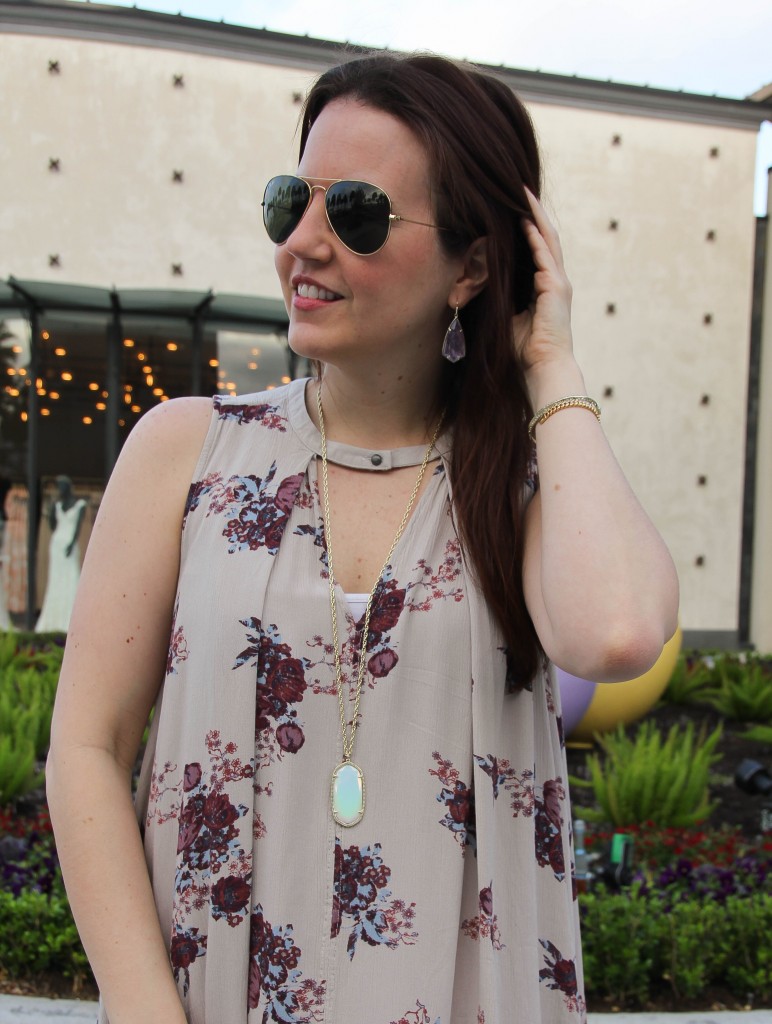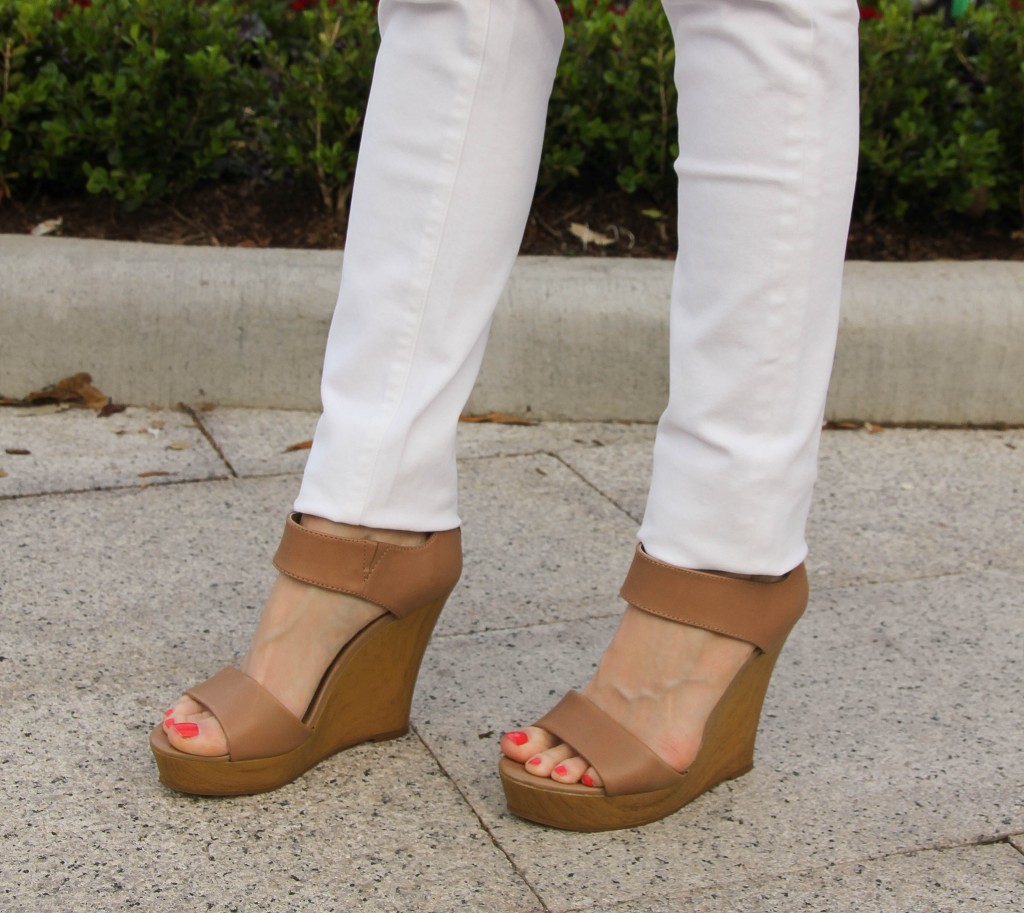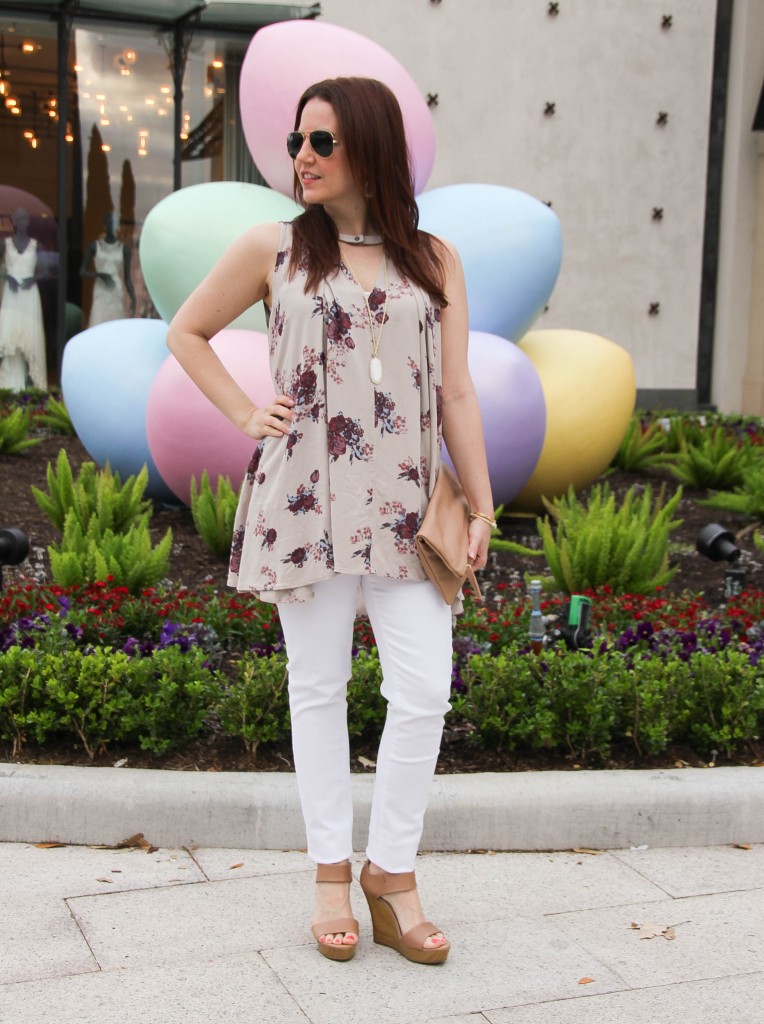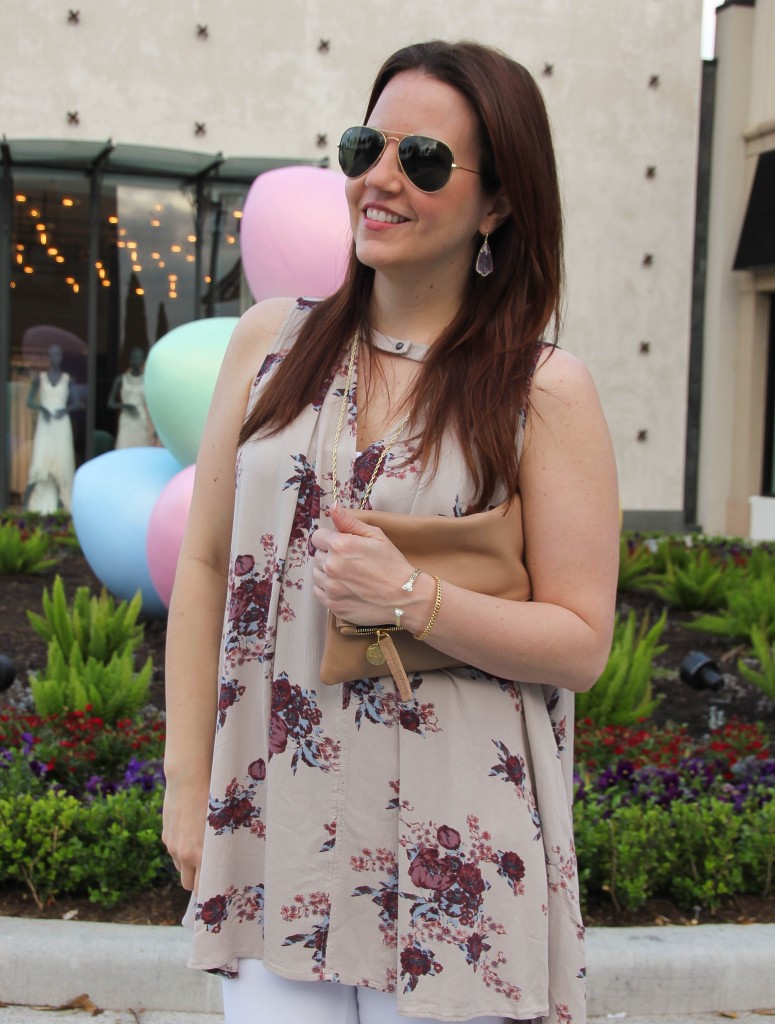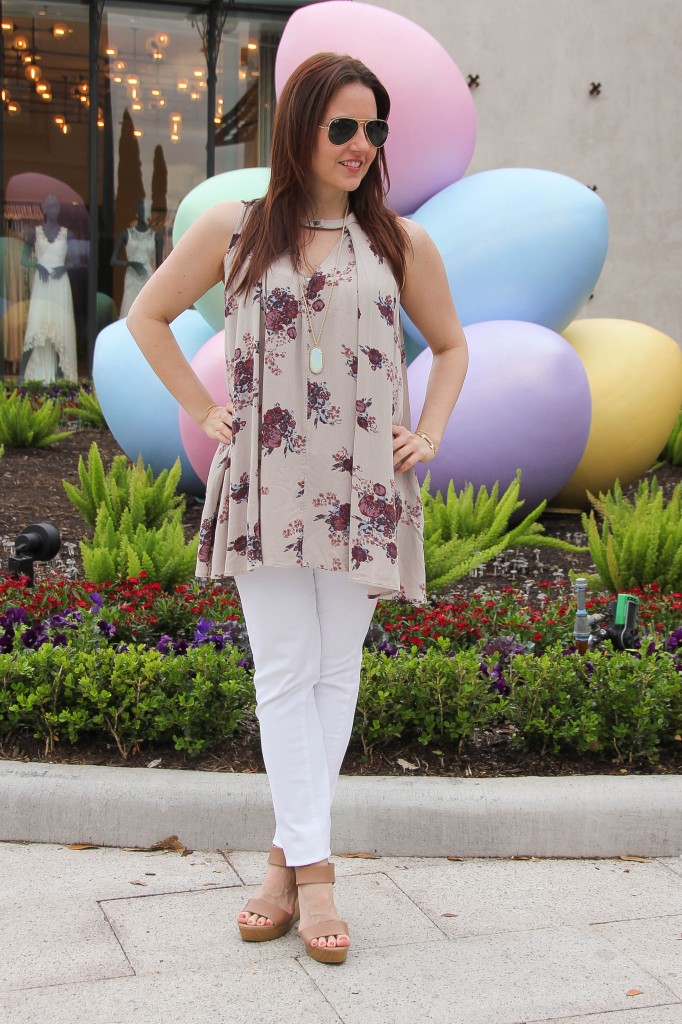 | DETAILS |
FREE PEOPLE Tree Swing Top  | PAIGE DENIM Skyline Skinny Jeans  | SEYCHELLES Ramble Wedges  | CLARE V Foldover Clutch  | KENDRA SCOTT c/o Rae Necklace,  Grady Bracelet,  Carla Earrings in Amethyst  | BAUBLEBAR Cuban Links Bracelet  | RAYBAN Aviator Sunnies  | MAC Lipstick in Craving
I am so excited for the time change.  Yes, I hated losing an hour of sleep, but I LOVE that the days are longer now!  When it gets dark early, my brain thinks "It's time for bed."  In winter, I can easily go to bed at like 8, but I try to hold out until 9.  The longer daylight hours make me soooo much more productive.
We had lots of fun at the Rodeo Friday night.  We ended up being in a suite with free food, so we decided to save our fried rodeo food binge for another trip.  The concert was amazing! Darius Rucker did a great job of mixing his country music with his Hootie and the Blowfish hits.  I hope you got a chance to check out some of my Snapchat snaps from the night!
This week on the blog, I am sharing some Easter outfit ideas.  Easter falls on March 27th this year which is only a couple weeks away.  Whenever Easter is in March, I feel like it sneaks up on me.  I always expect it to be in April.
This first look is kind of a casual Easter outfit. For holidays, my casual attire still tends to have a bit of a dressy aspect to it.  Both my top and jeans were purchased during the Shopbop sale a few weeks ago.  I love this top!  This top is also supposed to be able to be worn as a dress.  I feel like I need a tan for that because it's kinda short.  I love the floral print, super pastel color, and all the movement when I walk.  Plus, hello I can eat like all Grandma's desserts in this top. 😉
Last summer I tiptoed ever so slowly into wearing white denim, and this year I have a feeling I'm going to wear it so much my other jeans are going to be jealous.   I originally wanted these AG white jeans which I own in blue and LOVE, but my size was out.  I decided on these Paige ones, because I love the dark denim version I own.  The denim fabric is nice and thick which means no worries about being see through.  They really hold their shape too.  I can easily wear mine multiple times without the fabric over-stretching and becoming saggy.  I have definitely realized that paying a little extra for denim is worth it.  I find they don't stretch as much, and so far the ones I have had for awhile still look pretty new.   I know it is still months away, but I'm already planning on buying a couple pairs of denim in the big Nordstrom Anniversary Sale this year.
Speaking of sales, Baublebar is having a 30% off sale today! I own quite a few of their bracelets and a couple other fun statement earrings and necklaces.  If you need to spruce up your jewelry drawer a bit, check them out. You need to used code NEVERENOUGH at checkout, and just a heads up they do have a few exclusions.
Thanks for swinging by the blog today, and don't forget to check back Wednesday for some Easter Dress ideas!
SHOP THE LOOK
Follow Lady in Violet INSTAGRAM | TWITTER | FACEBOOK | BLOGLOVIN | SUBSCRIBE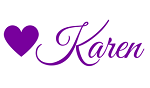 Love this post? You may also love: