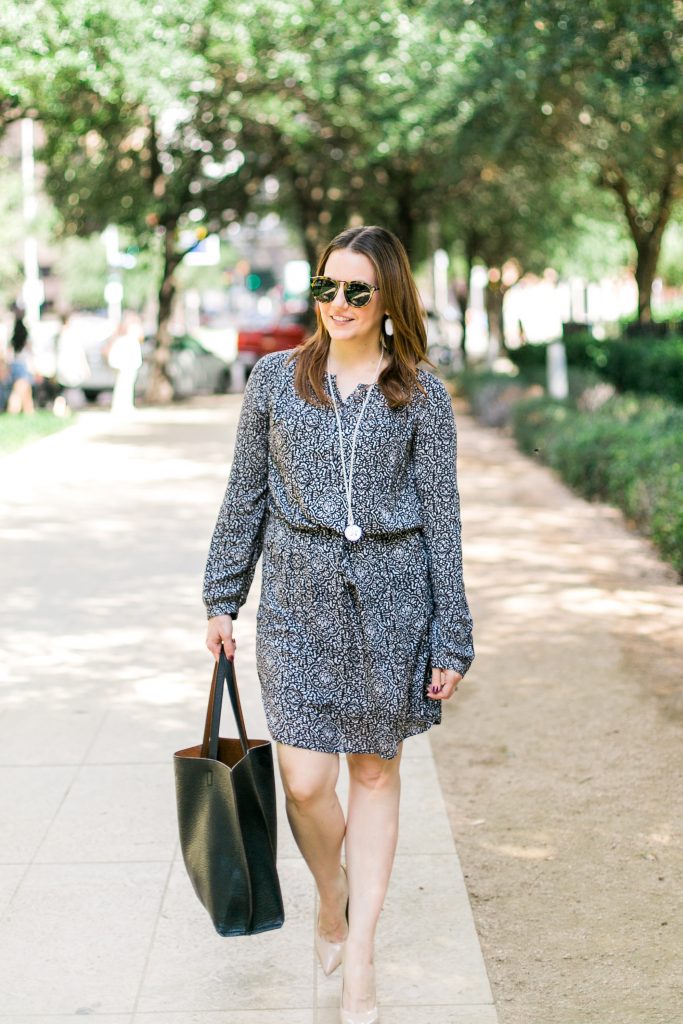 SHOP THE LOOK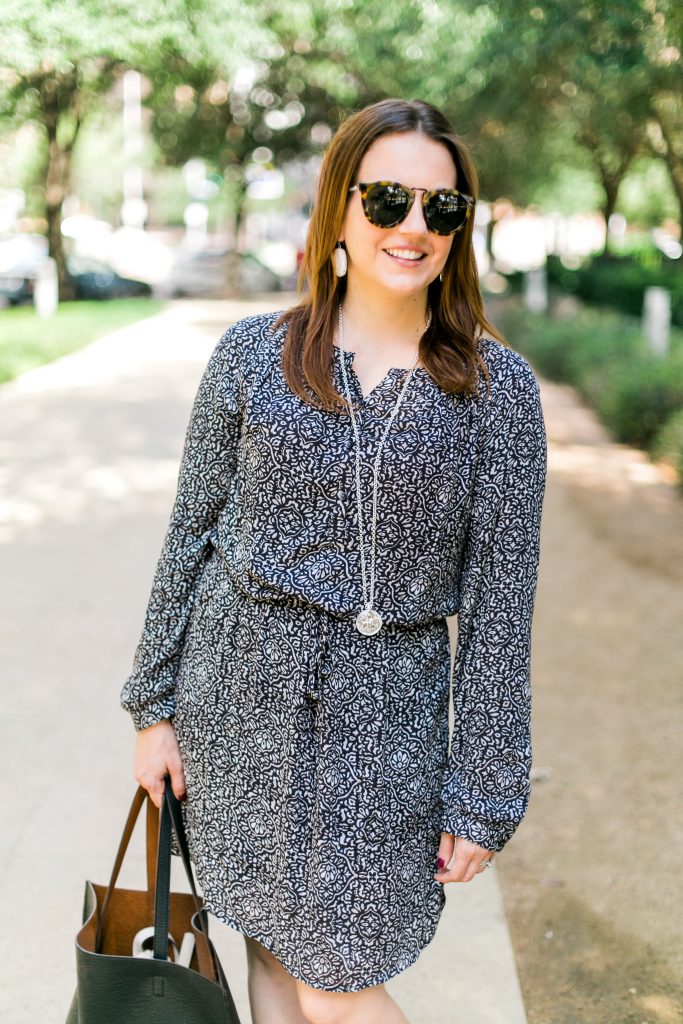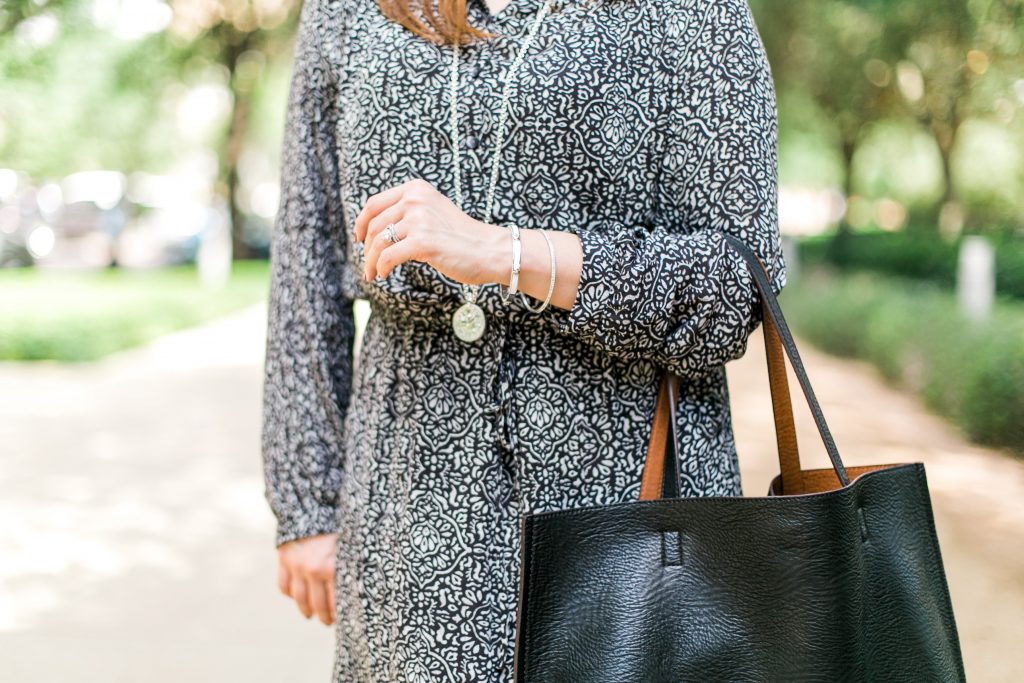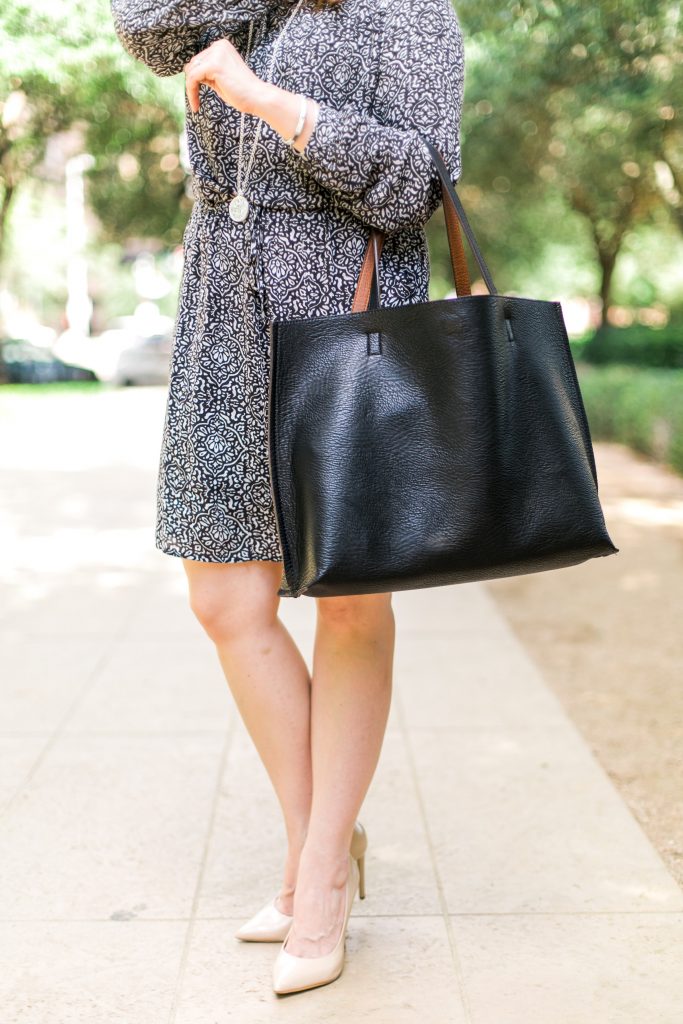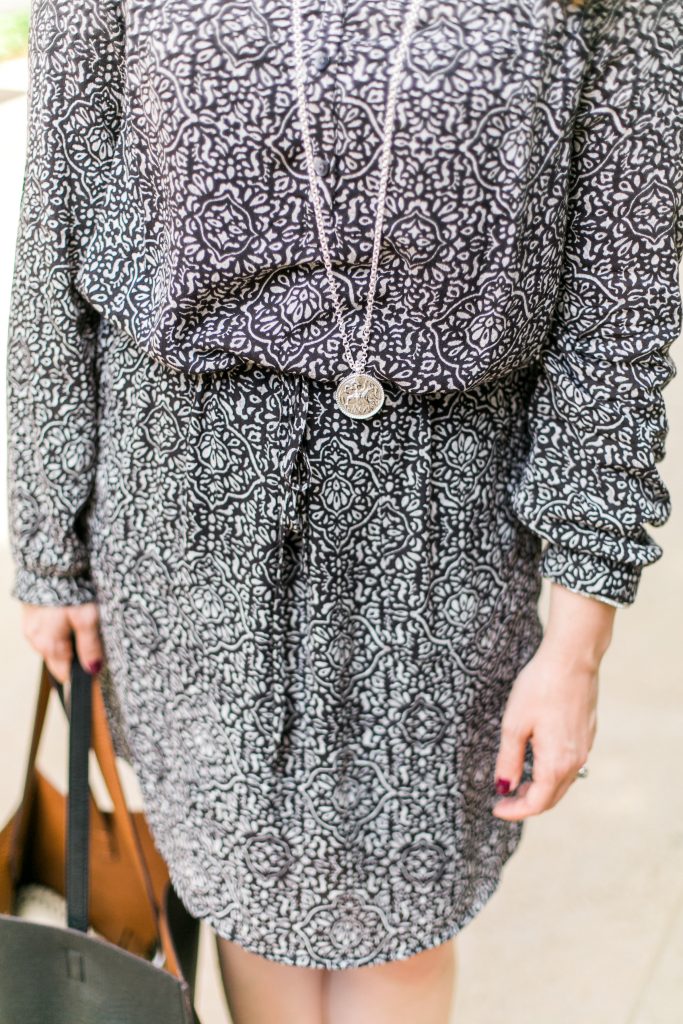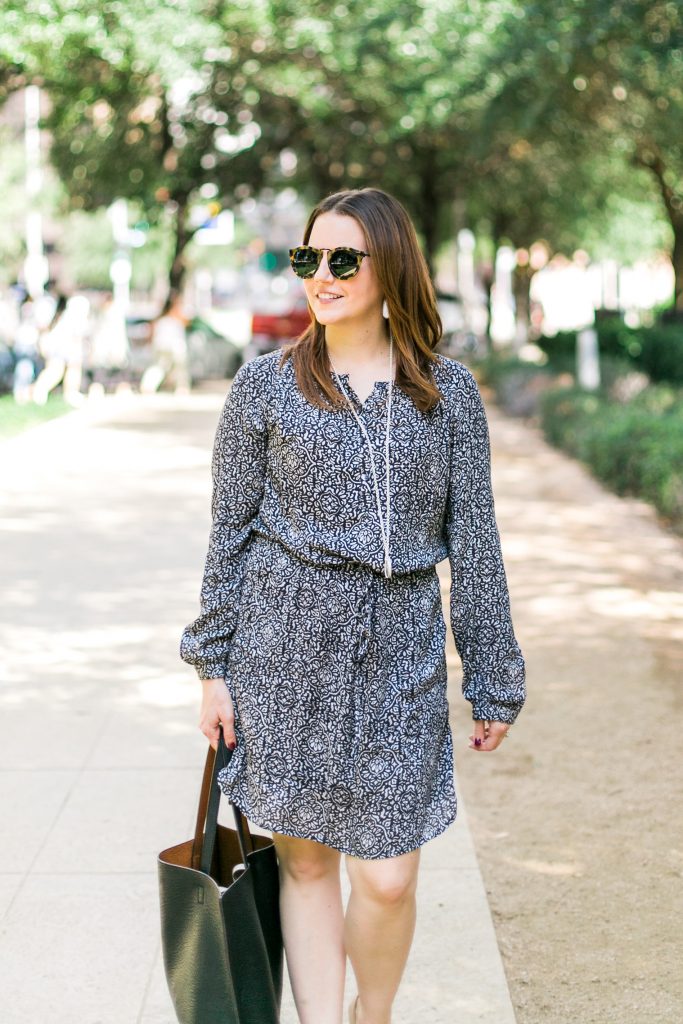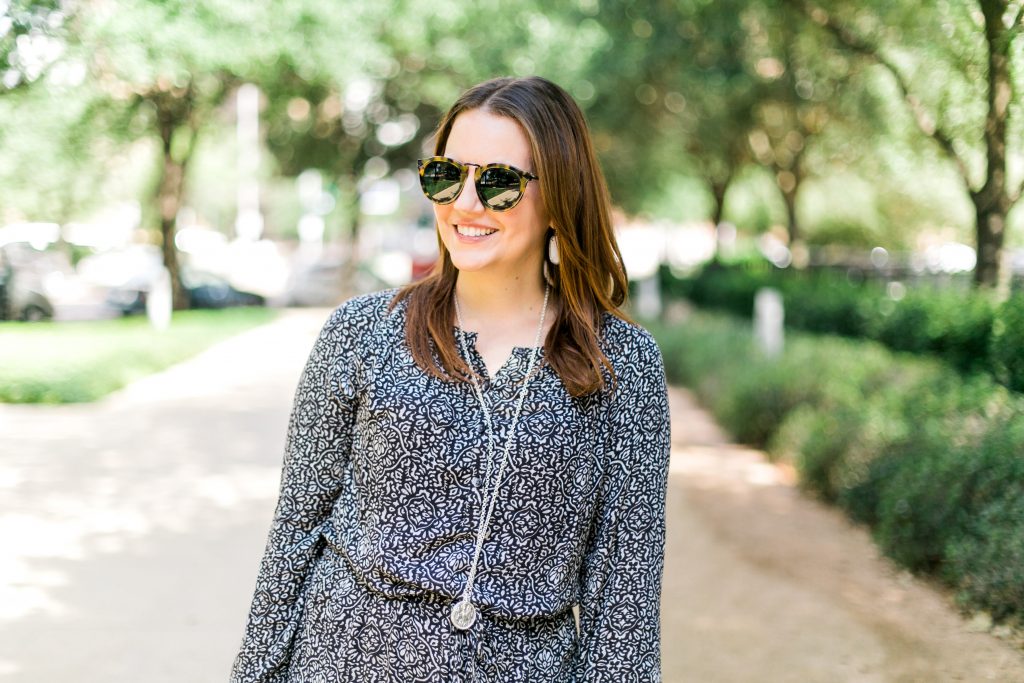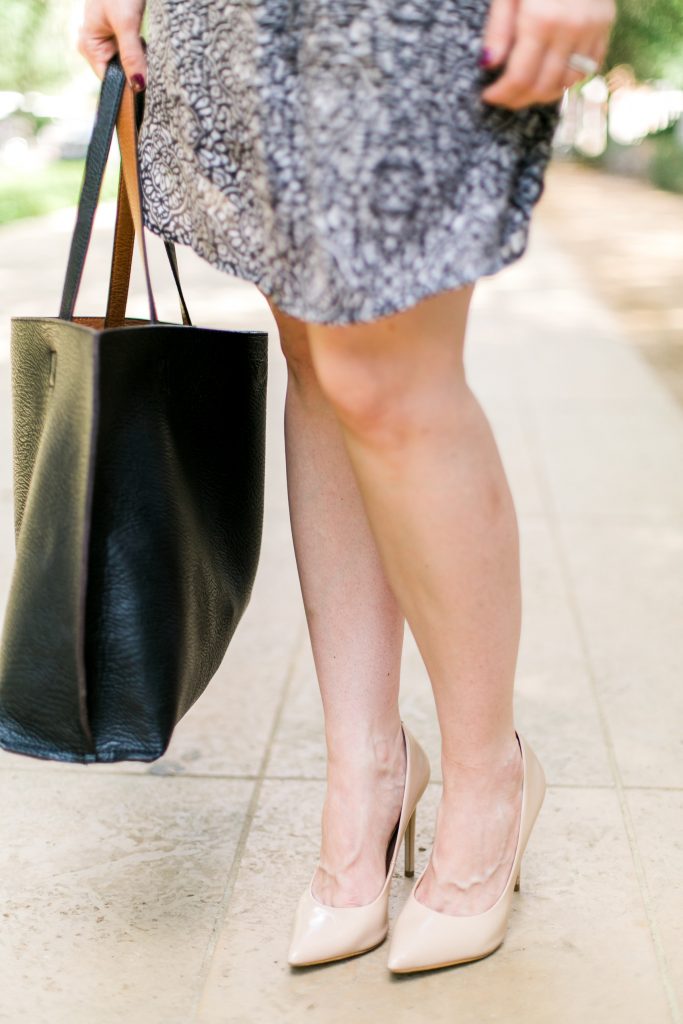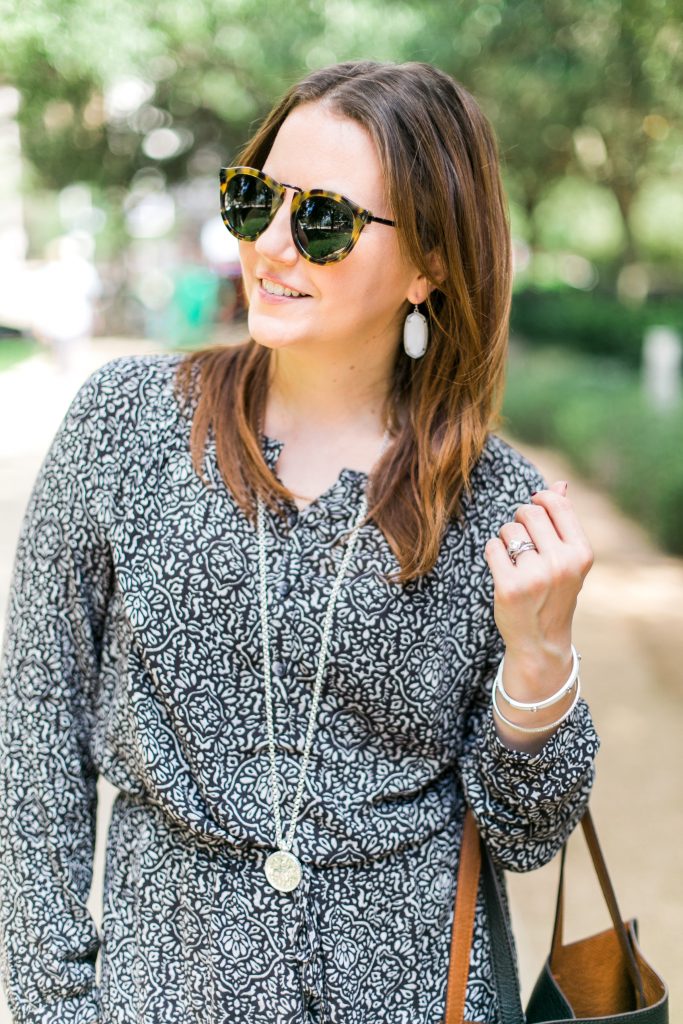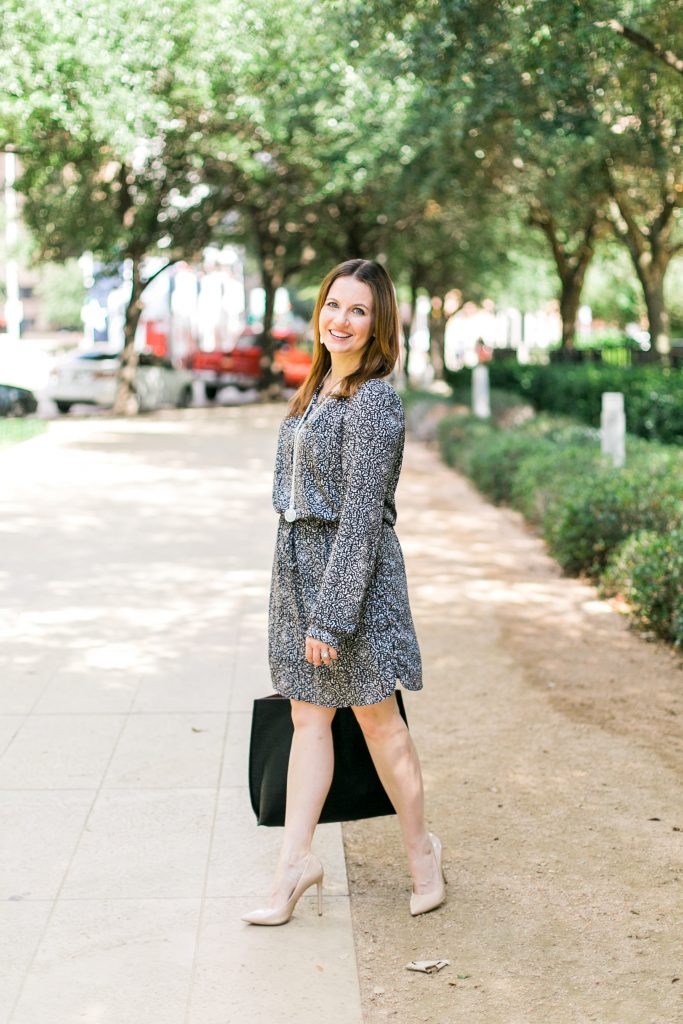 | DETAILS |
CASLON Split Neck Dress  |  STEVE MADDEN Proto Heels  | STREET LEVEL Reversible Tote  | JULIE VOS Coin Pendant Necklace  | KENDRA SCOTT Elle Earrings  | HENRI BENDEL White Bangle  | NADRI Crystal Bangle  | Lips: MAC Faux  |  Nails: ESSIE Bahama Mama  | KAREN WALKER (c/o Ditto)  Harvest Sunglasses
Hello Monday and August!!  Okay first things first, my photos obviously look a little more fabulous today.  Last weekend, I worked with a local photographer to shoot a few outfits.  I made the decision after a few of my blogger friends told me how quick they were able to shoot outfits with a pro in our 100 degree heat.  I have always wanted to try it out and decided this heat wave was the perfect excuse.  The timing was also perfect because it gave me time to play on my new computer this weekend instead of editing photos.  It was so fun and easy, I definitely hope to try it again when I can fit it into my little blog budget.
Speaking of my new computer, it has been an adventure learning how to organize my blog on a Mac.  I have an organized system I love on my old Windows computer, so I'm trying to re-create that on my new computer.  I didn't want to just copy everything over from my old computer, but instead wanted to start fresh and re-create. So I'm totally giving myself a little extra work in this process, but I think it's worth it in the end. It's going well with a little trial and error.  This week, I am heading to The Blog Societies Conference, so I plan to use my airport time and flights to work on my new computer even more.
(BTW – I'll be sharing more about the conference on Wednesday, but you can see some of my packing sneak peeks over on snapchat (ladyinviolet).
Alright, let's get to this outfit!  This drawstring waist dress is a definite throw on and go work dress.  The drawstring waist line helps give you a little shape, but the loose fit makes this dress super comfortable.   I love drawstring waist dresses because you can adjust the fit to your comfort level for the day.  Days when you feel bloated or ate too much at lunch leave it a little loose, days when you rocked your workout you can tighten up a bit.
The classic black and white print makes this dress work for all seasons and with a variety of accessory colors.  I decided to go classic with this look and stick with my basic silver jewelry.  When I want to look a bit more professional, these are my go-to pieces.  To wear this dress now, I went with a nude heel.  In fall and winter, I plan on wearing this dress with black or maroon pumps and black tall boots.   This dress was one of my purchases from the Nordstrom Anniversary Sale, so the availability of it changes hourly.  When I last looked only the red color was available.
So last week, I debuted my latest sunnies rental from Ditto.  I decided to combine a few things I like – Karen Walker's sturdy frames, a tortoise color, and the more rounded frame style.  I am in love with this pair.  I've been wearing them non-stop since they arrived!  These are sturdy but not heavy like my last Karen Walker pair.  The lens is also a little lighter so it works when it's a little overcast.  This pair quickly went to the top of my list for my new everyday sunnies!  Don't forget you can still rent designer sunglasses like these free for ONE month with code LADYINVIOLET.
Now, I am going to go start my two day work week, so that I can edge a little closer to my fun little vacation.  Check back Wednesday to learn more and thanks for swinging by!
PHOTO CREDIT: Elysian Fine Art
SHOP THE LOOK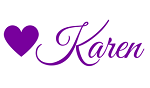 Love this post? You may also love: