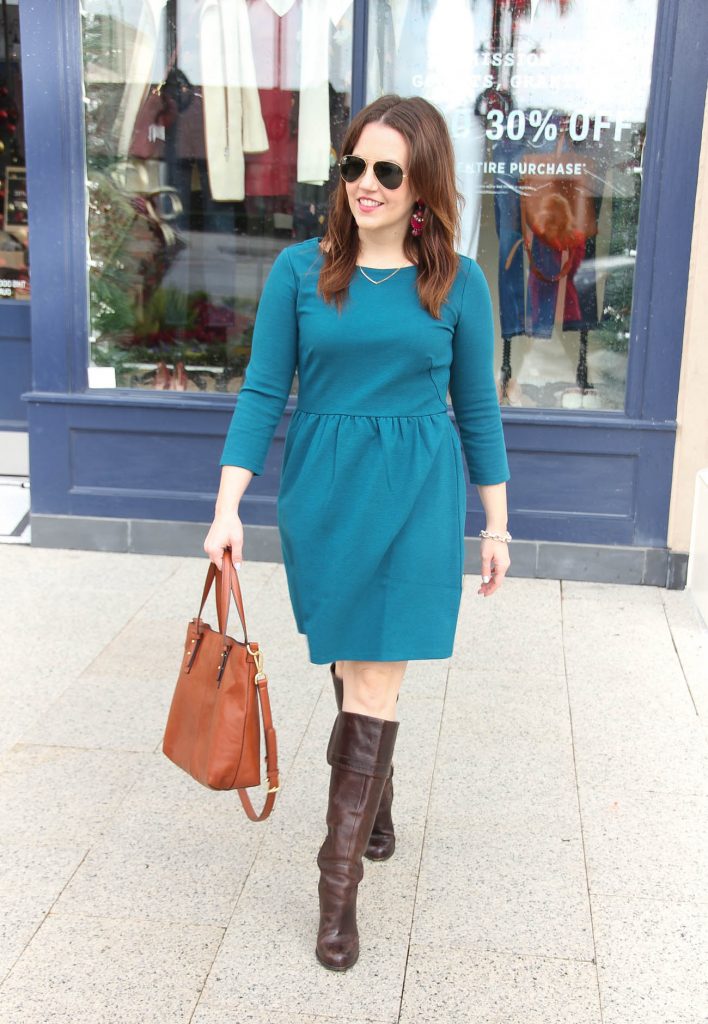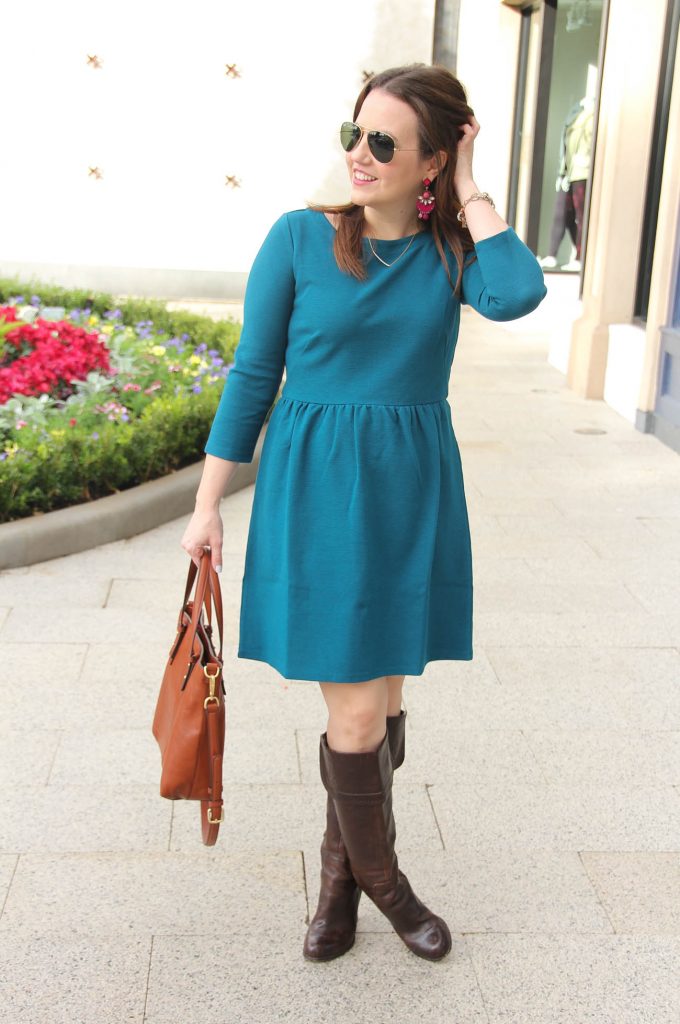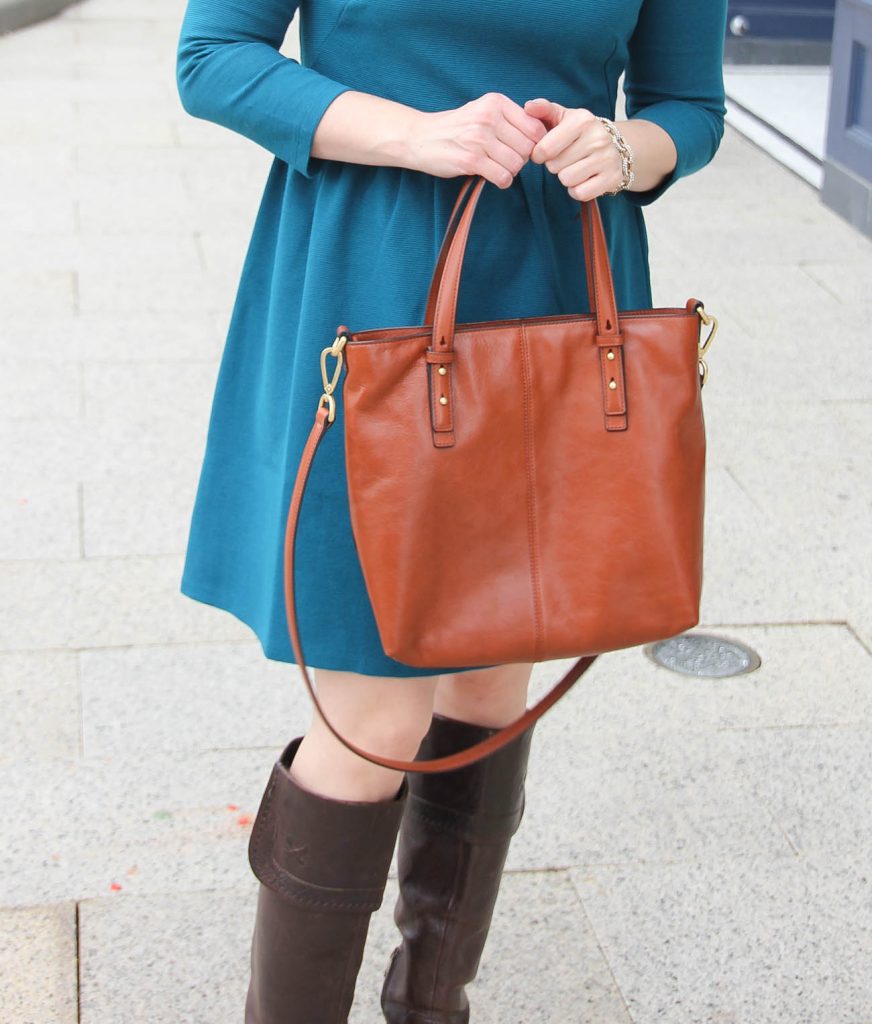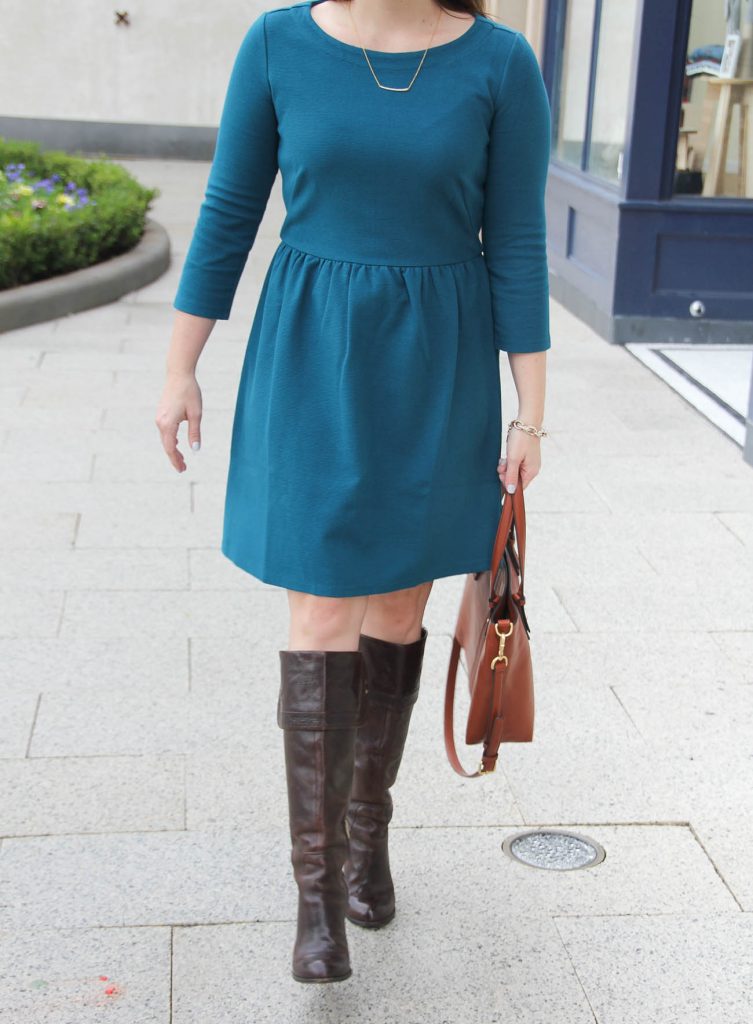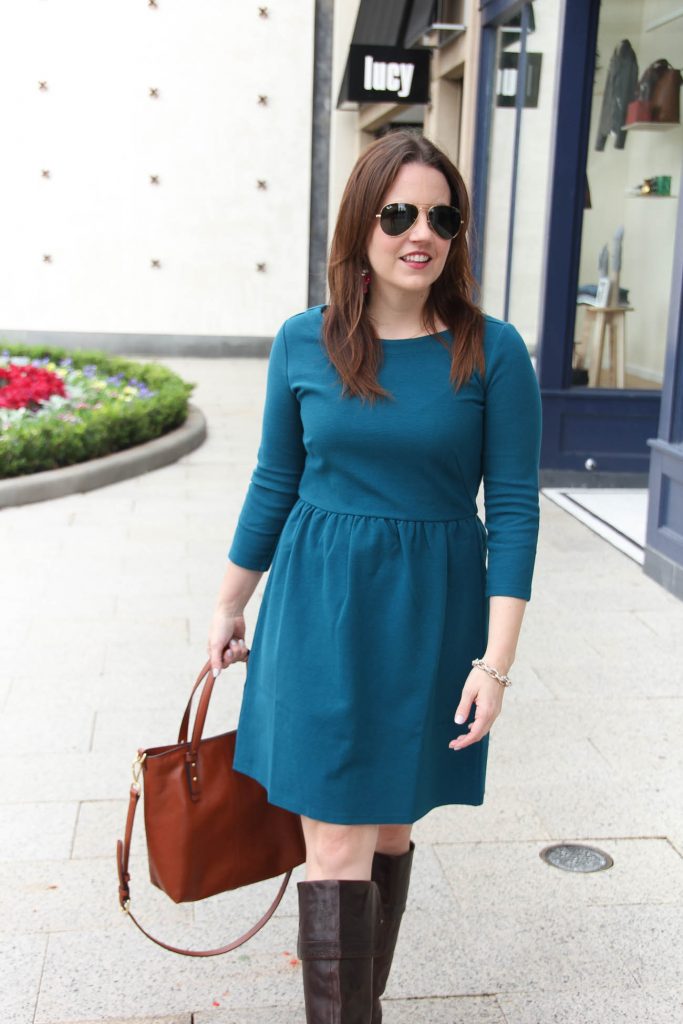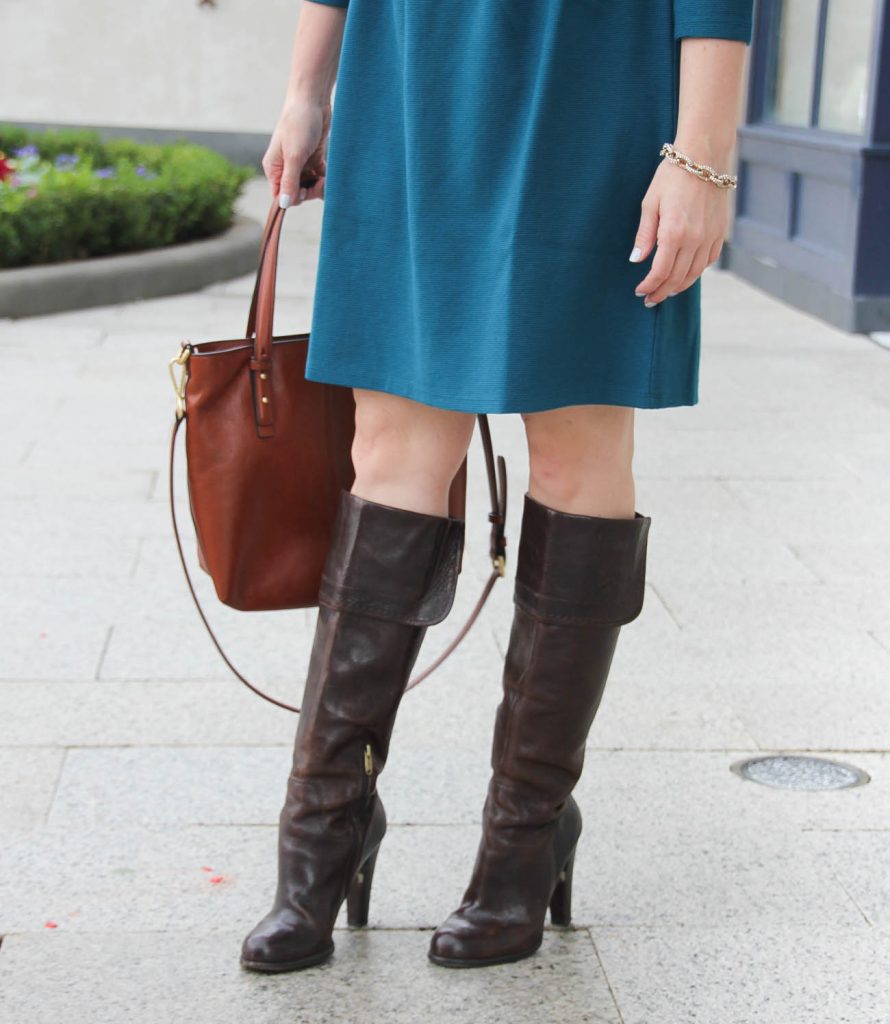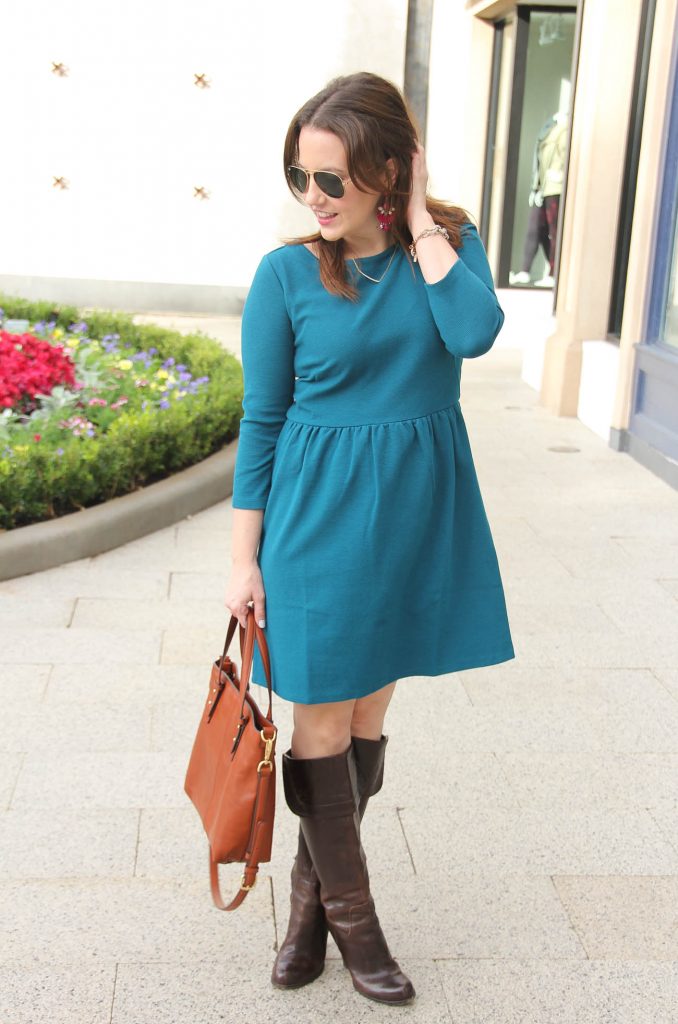 This time of year I am often looking for dresses that can easily go from office to after work holiday party.  I found this teal fit and flare dress about a month ago, but snatched it up on Cyber Monday during a 50% off sale.  I'm so happy I did too.  Not only is this dress super adorable, but it's really comfy too.
I wore pretty much this exact outfit yesterday.  I had my ZTA Alum Christmas party after work, and I knew this dress would be perfect for the event.  It's warm again here, but cold at work so boots didn't make me overly hot.  My backup would have been my go to nude pumps if it was warmer.  Dark teal and berry pink are such a fun and pretty color combo.  I received so many compliments on these earrings last night from some of my ZTA sisters.  They are the perfect statement piece to any outfit, casual or dressy. These earrings aren't heavy either, so I can wear them all day.
I decided to play with two different shades of brown with my boots and bag. I love the contrast in color, but that they still compliment each other too.  These boots are several years old, one of my favorite RueLaLa finds.  I love the dark brown color and semi-chunky heel.  My favorite thing about these is the unique design at the top.  I have a hard time finding anything that is truly similar, but I still tried.  The boots I found all have one of the traits of these from the gorgeous color to a unique design.
Alright ya'll, I am bumping up my regular Friday post to tomorrow and I have an AMAZING reason, so be sure to check back then to find out what it is.  I promise it's going to be fabulous!!  Until then, ya'll have a great day! Thanks for stopping by.
SHOP THE LOOK
Love this post? You may also love: