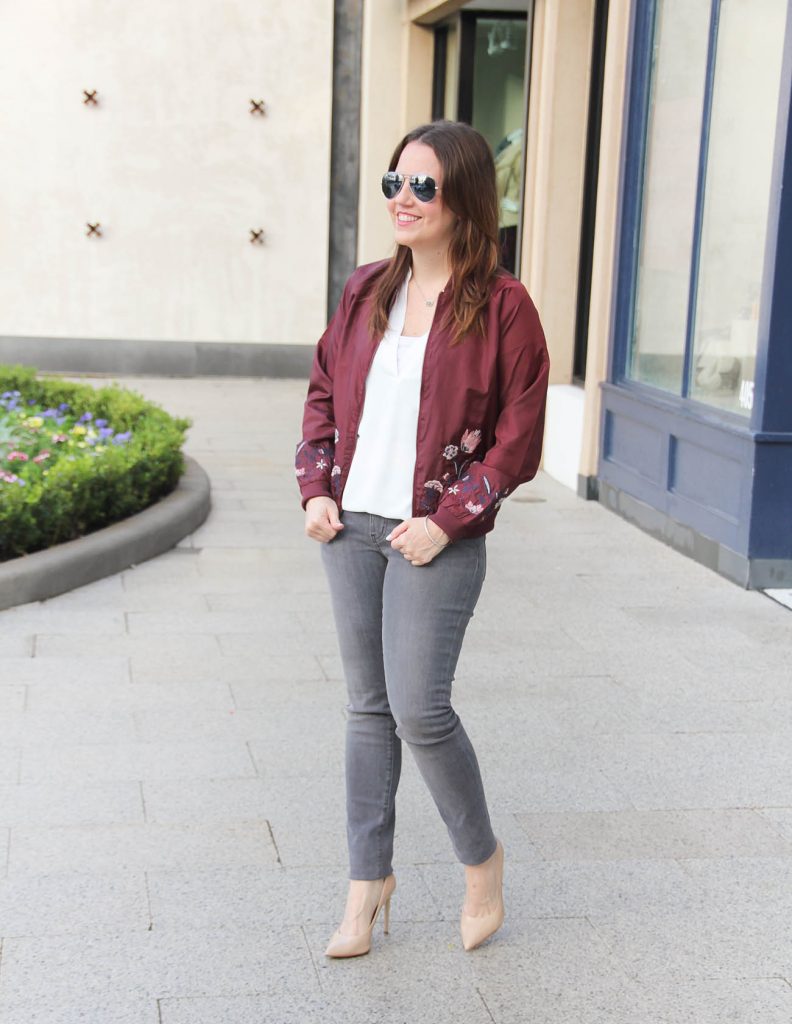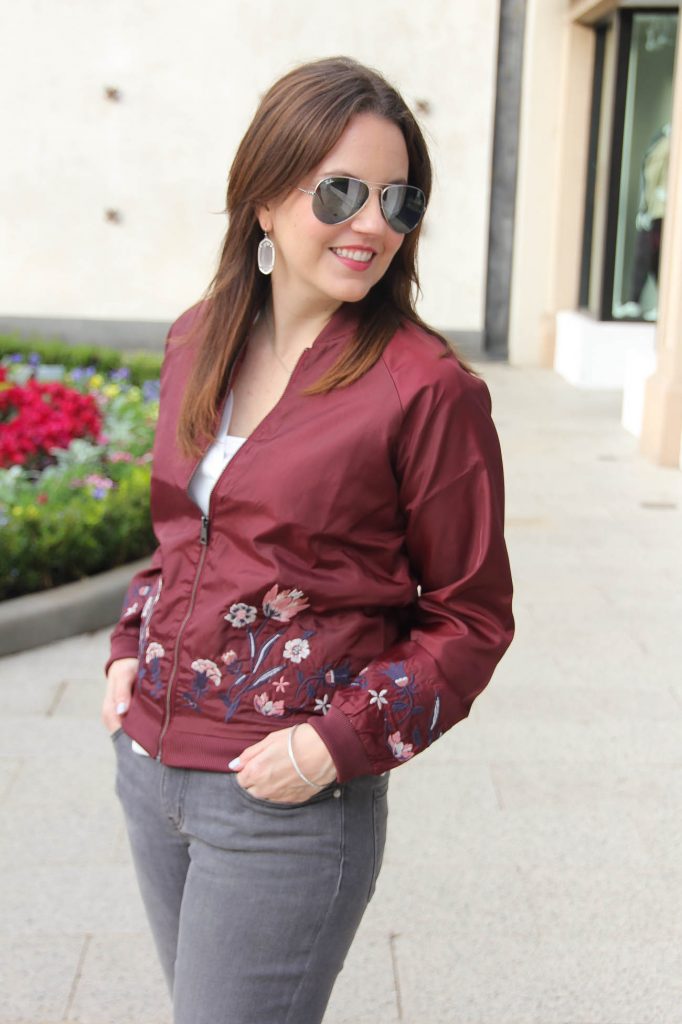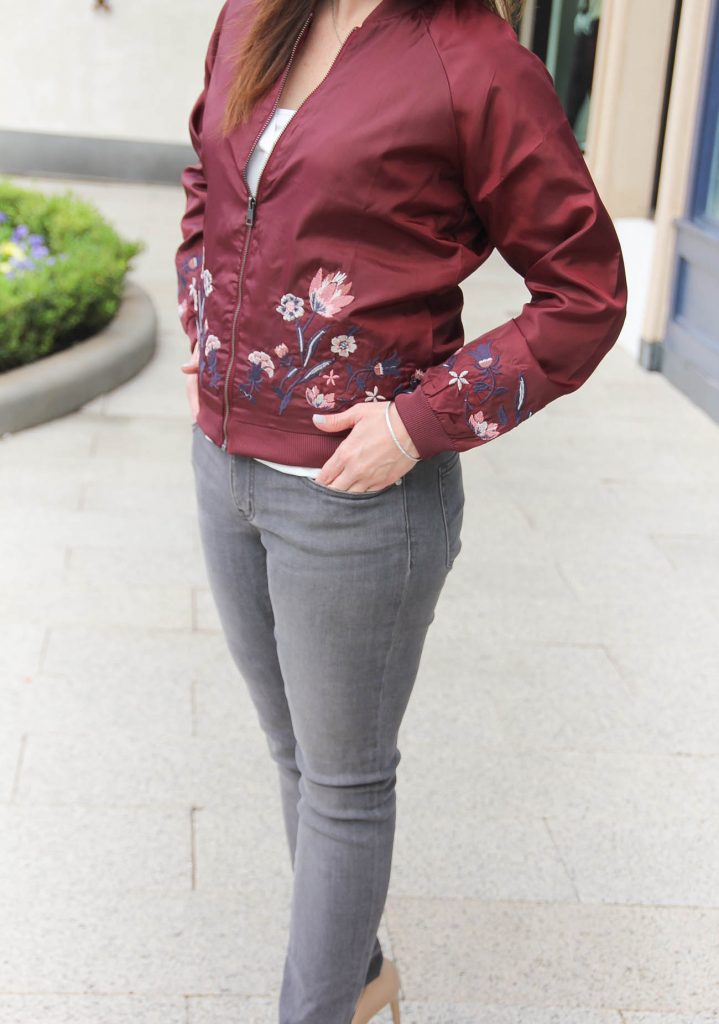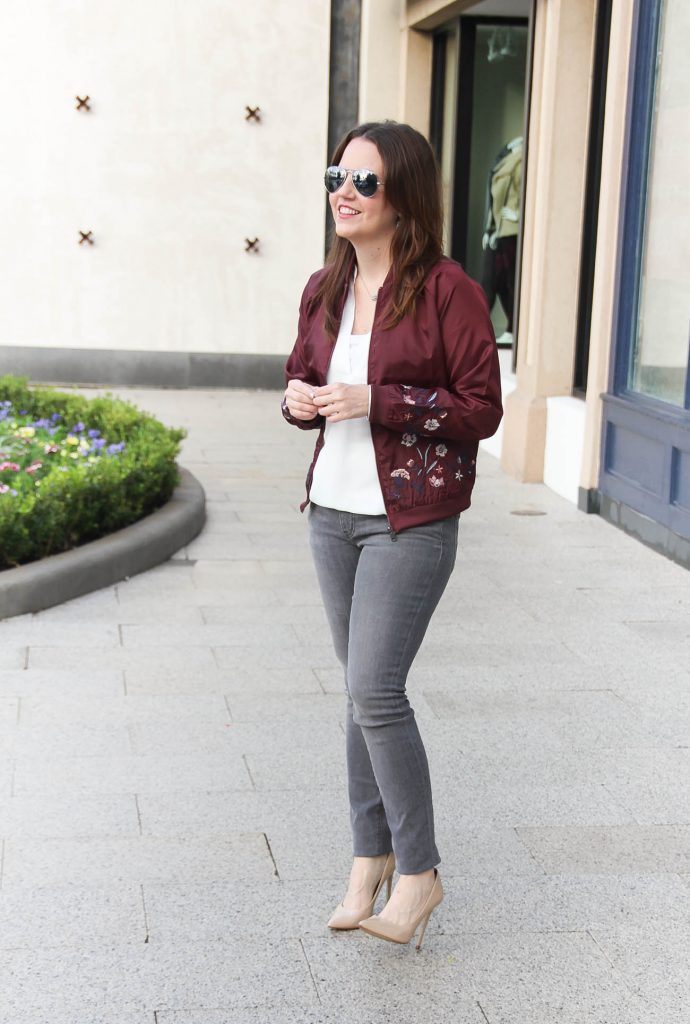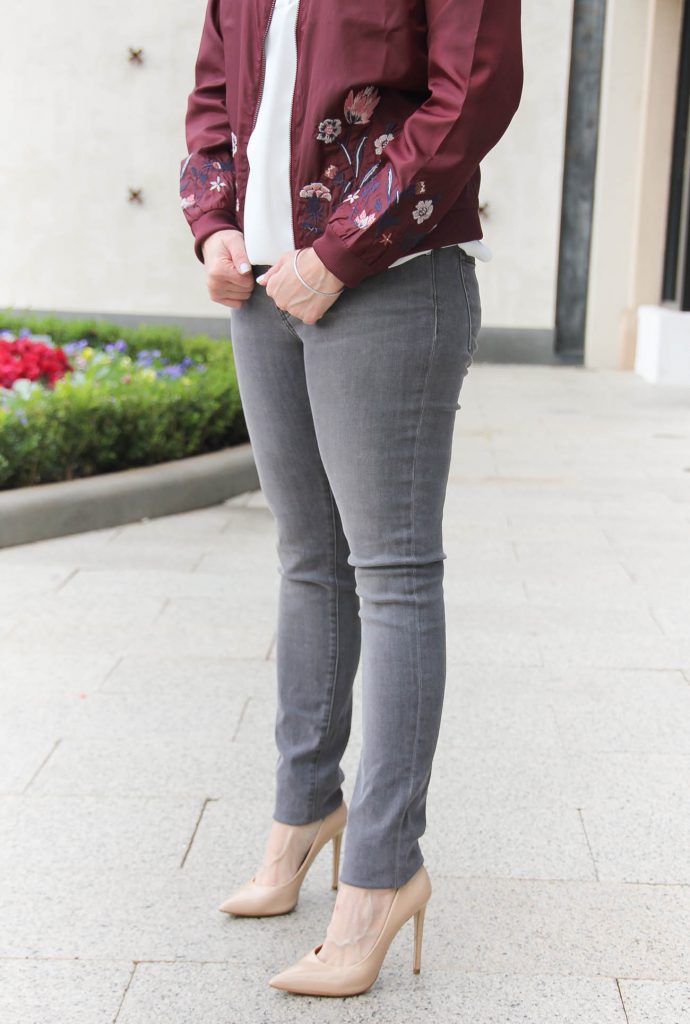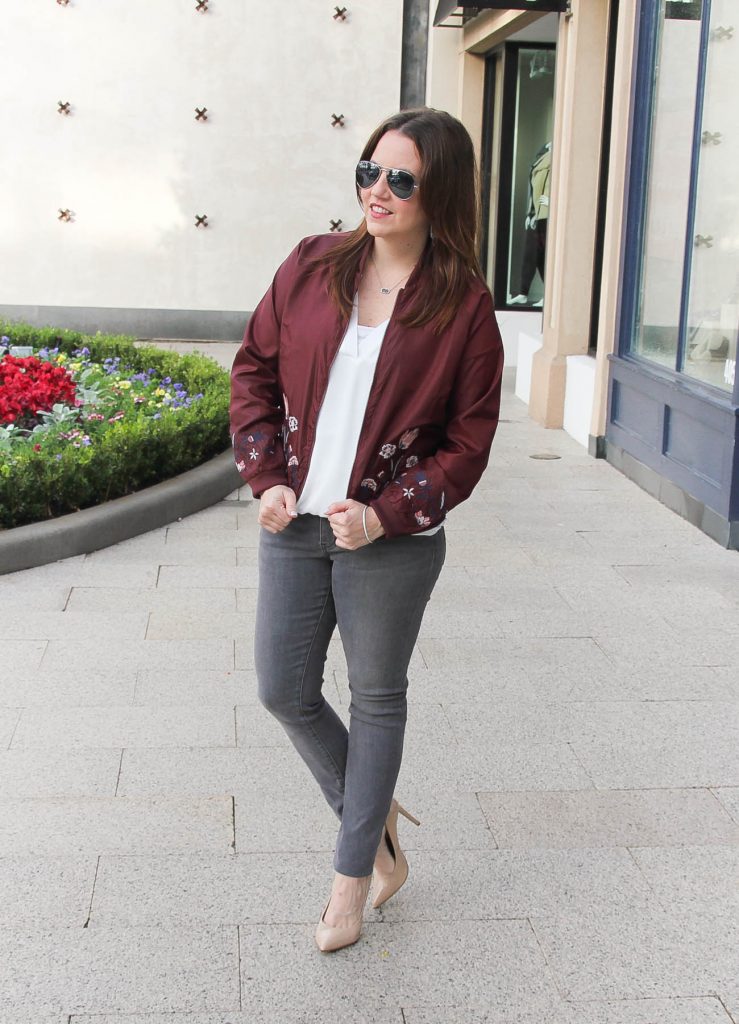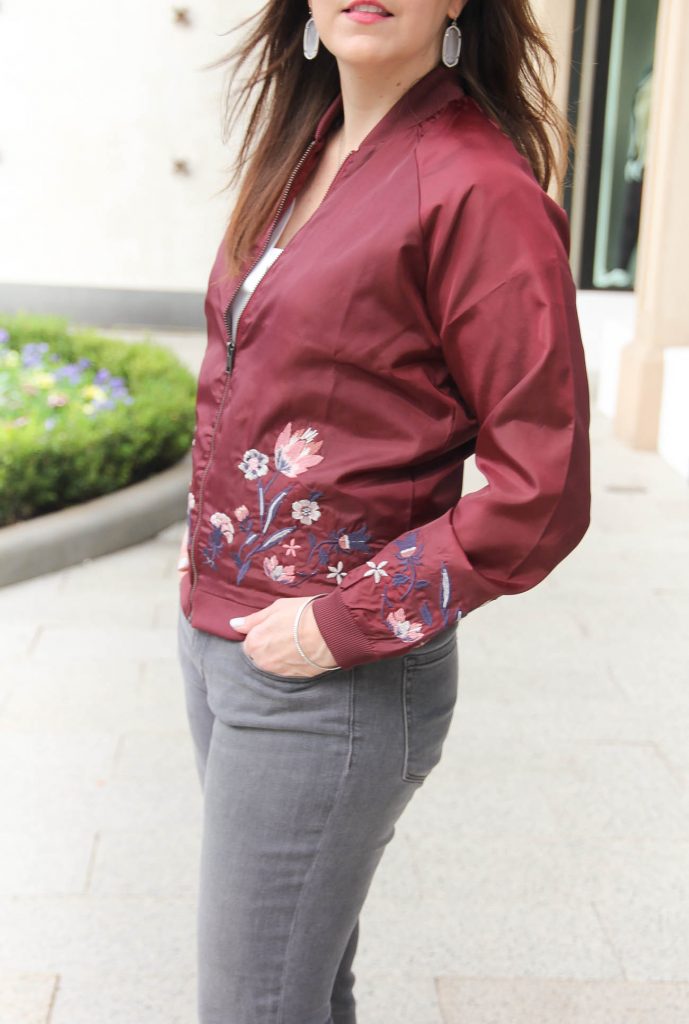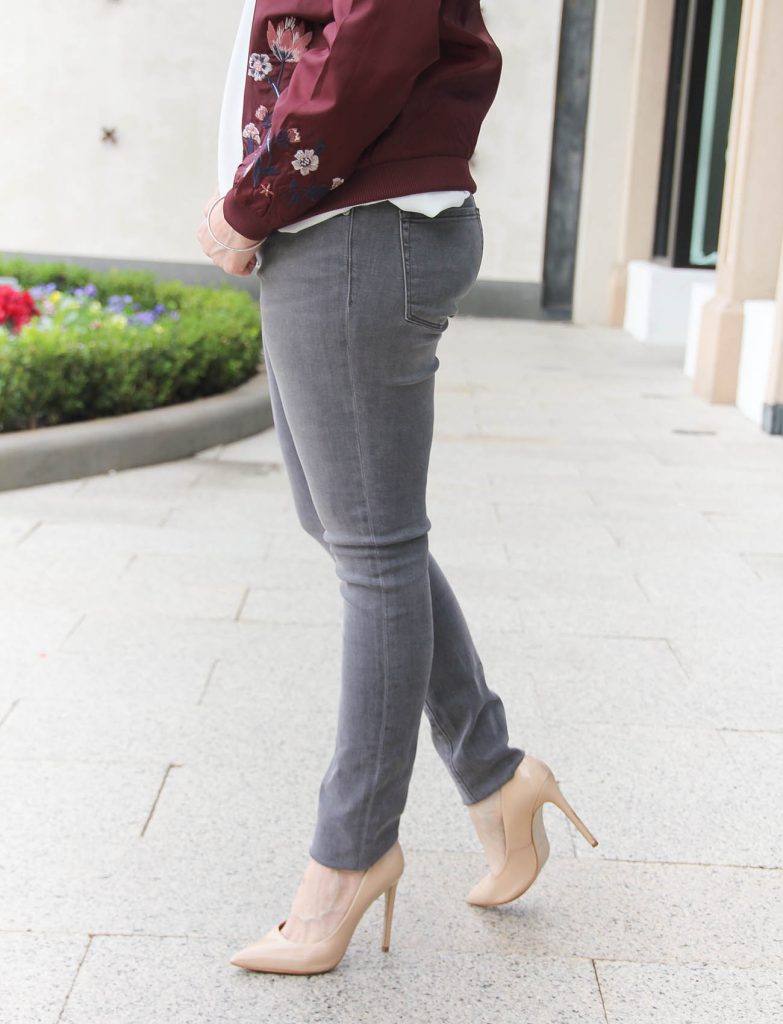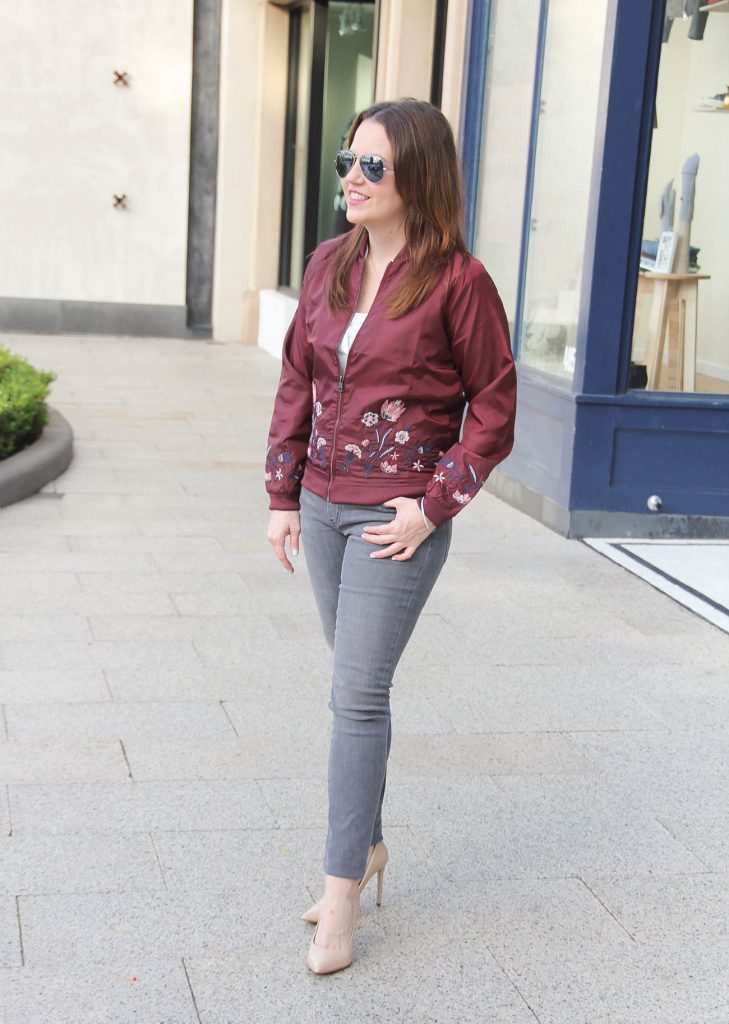 I can't believe Christmas is this weekend, and soon we will be celebrating a brand new year!  December always seems to go by the fastest.  Probably because it's filled with so many things to do and places to go.  I spent the weekend at holiday parties with friends and family.  It was so much fun.  I can't wait for even more fun this coming weekend.
I have been eyeing bomber jackets for a few months.  Since our warm weather seemed to be sticking around forever, I decided to buy so I would have a pretty lightweight jacket to wear to holiday parties.  Of course then a cold front came, and we have freezing temps this week.  I noticed this floral bomber jacket is currently sold out, but I linked some more gorgeous ones at the bottom of this post.  When looking for a bomber jacket, I kept ending up on the floral ones.  I love the gorgeous embroidered detailing.  I mean is anyone shocked that I picked a burgundy one. Ha!  It's my color of the year for sure.  This jacket is super lightweight, so it can be fully integrated into your outfit and left on while indoors where it may not be as chilly.
I finally bought a pair of gray skinny jeans and love them!  Several pairs have been on my current cravings list for awhile now.  I went with this pair because I really loved the shade of gray, and they were only $41.  I didn't know how often I would wear them, so I wasn't ready to splurge yet.  Well I can now say that gray jeans can work in so many outfits!  It's a nice change from black and dark blue, and the neutrality of the gray makes it work with a good variety of colors.  Stay tuned because I have more outfit coming with these jeans!  I would definitely snatch them up while they are on sale.
Thanks for taking some time to stop by today!  Check back Wednesday because I have a fun winter office outfit featuring bell sleeves and boots!  Also, don't forget today is the last day to enter the $500 Nordstrom Giveaway from last week's post.
SHOP THE LOOK
MORE FLORAL BOMBER JACKETS
Love this post? You may also love: