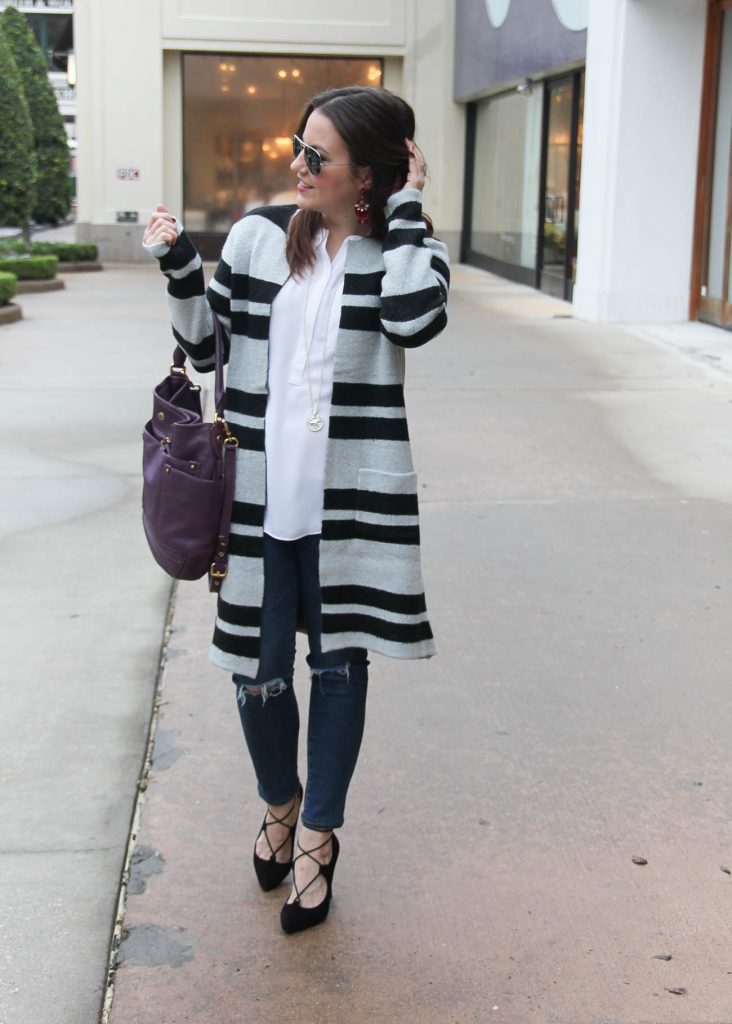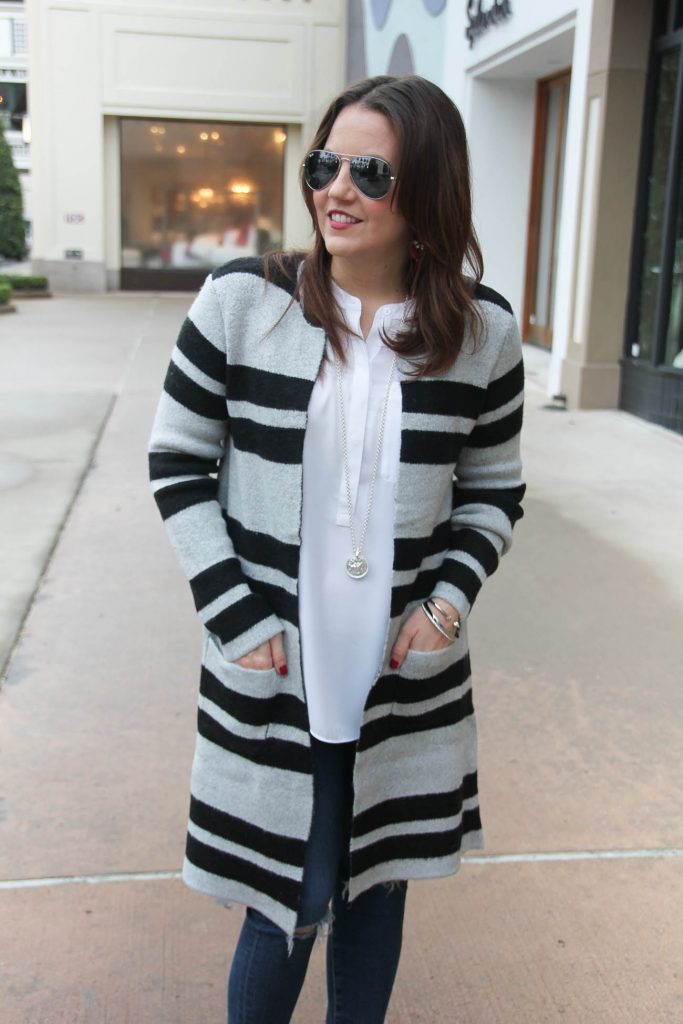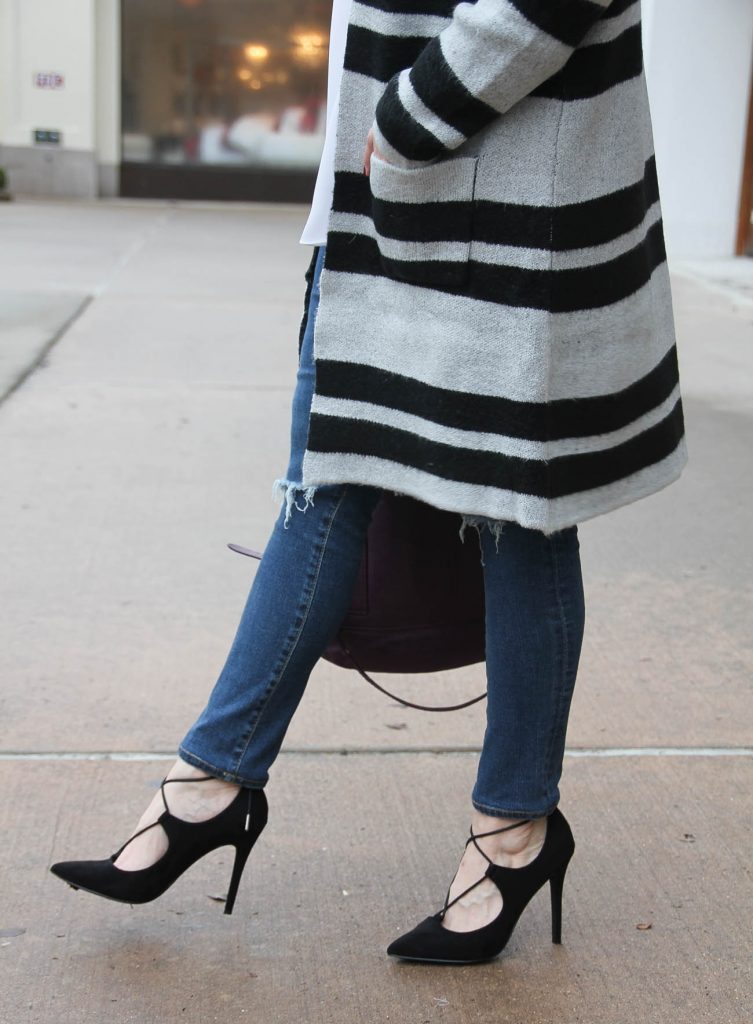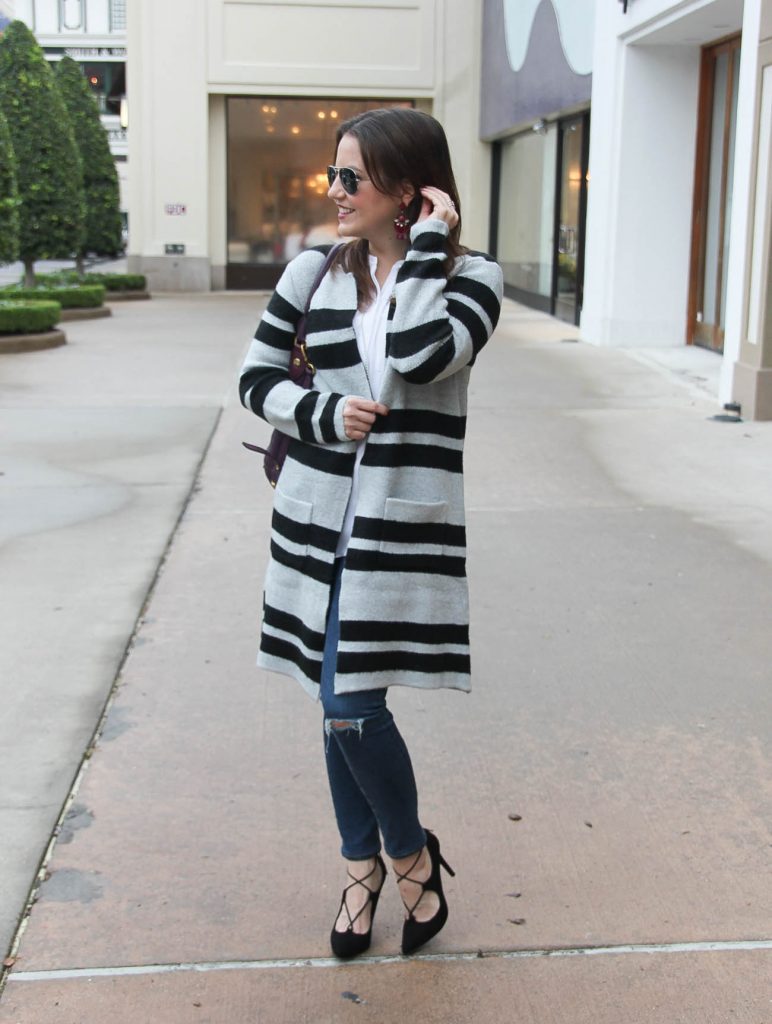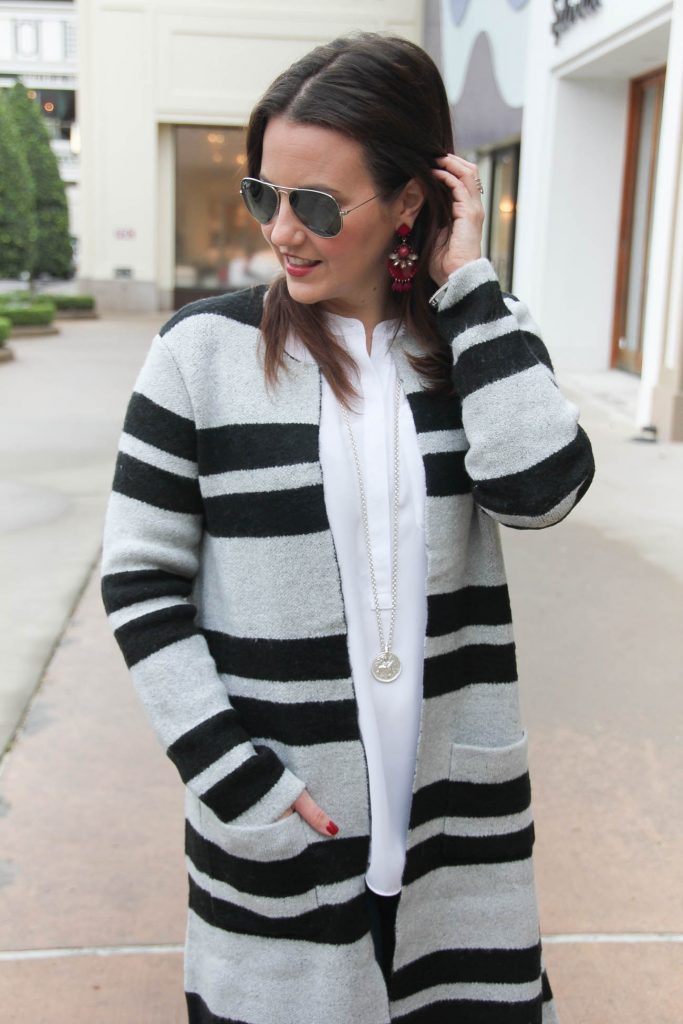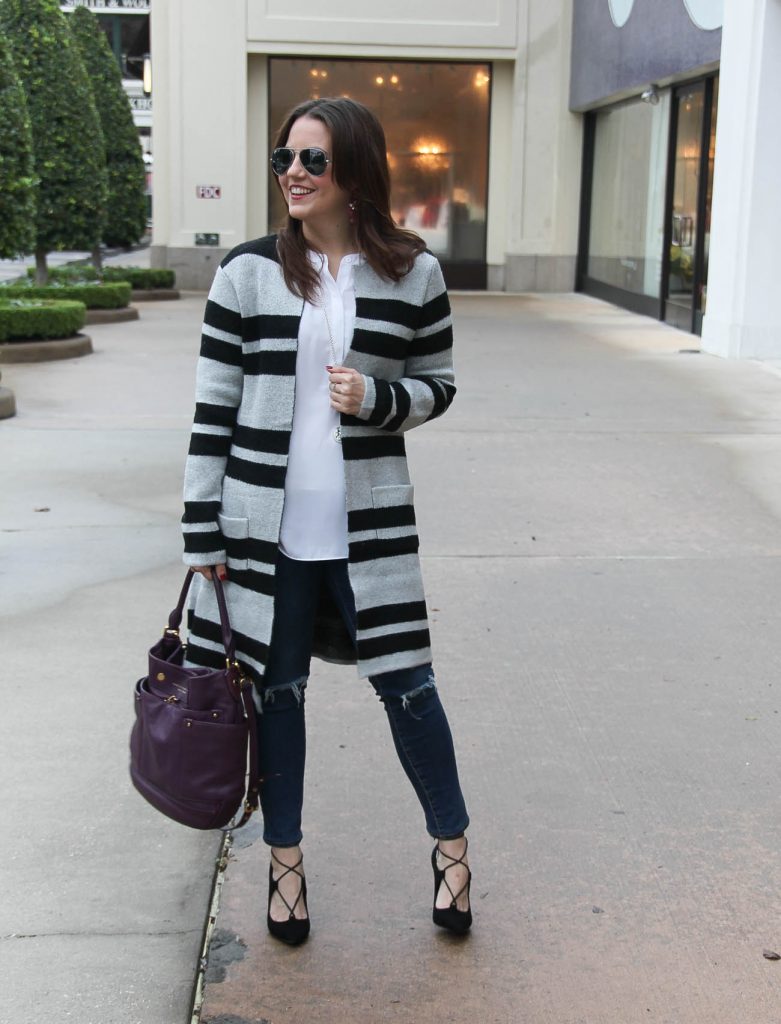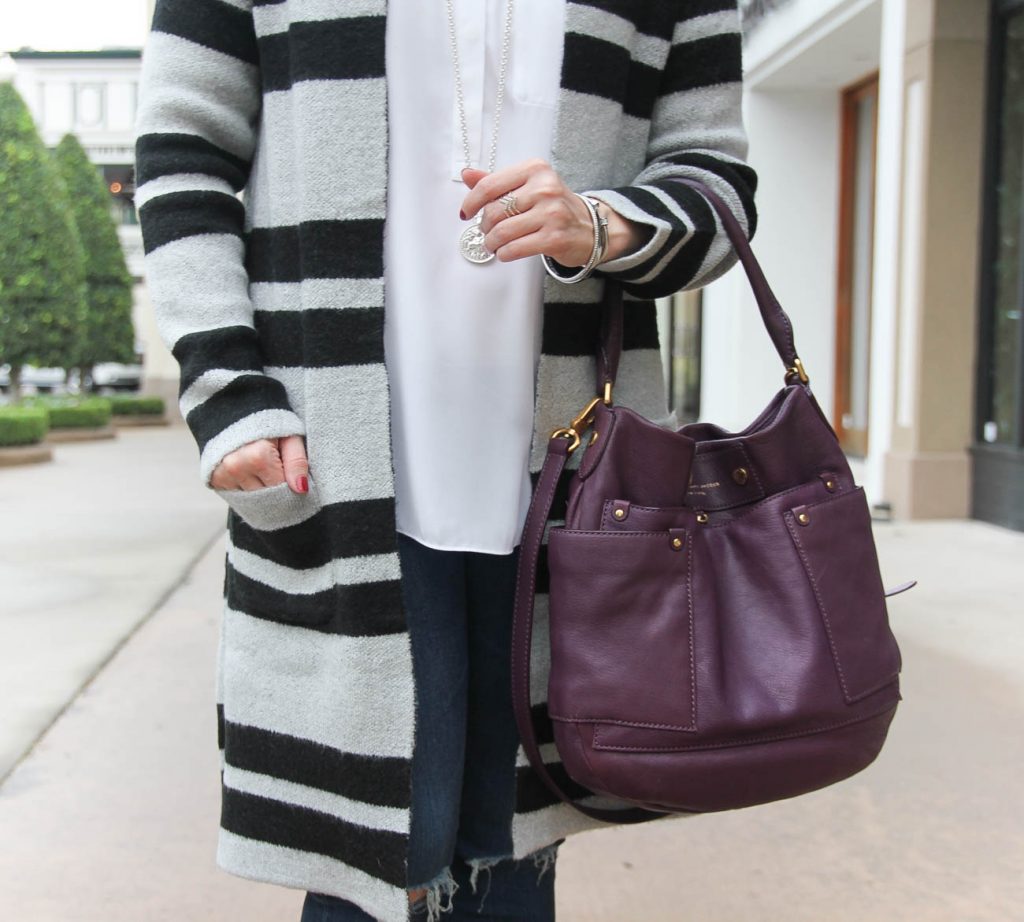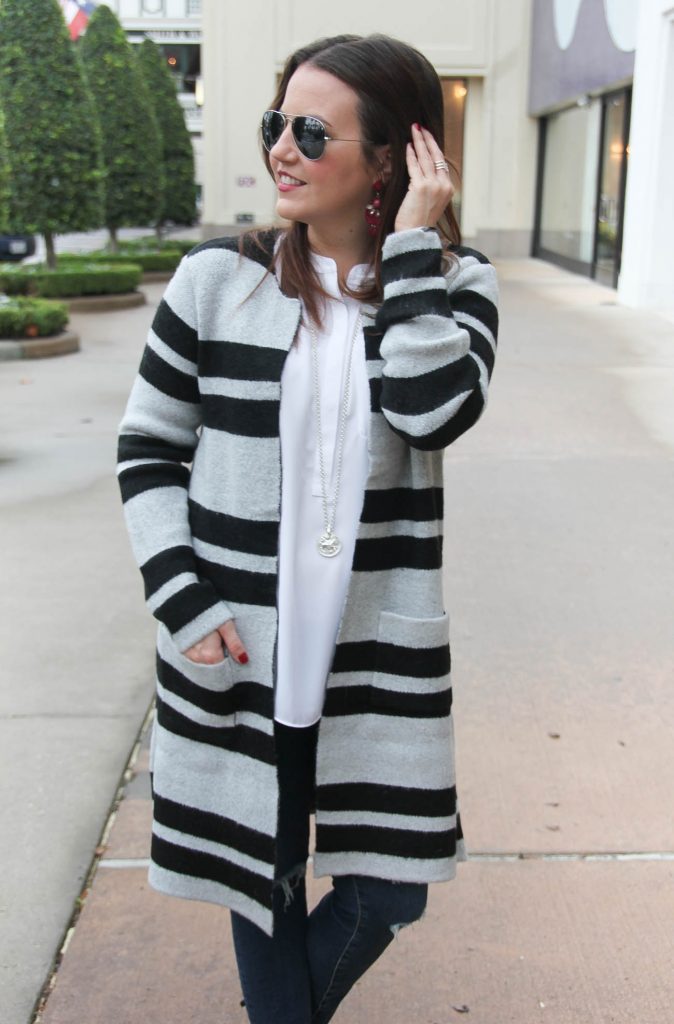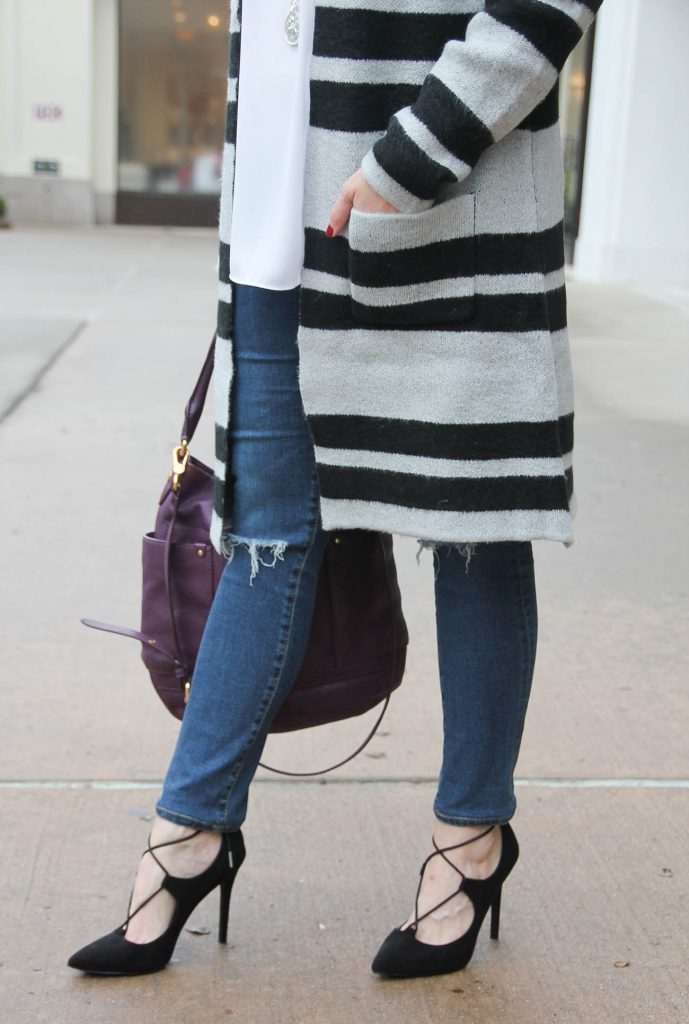 Just when I thought I had enough long cardigans, I stumbled upon this gorgeous sweater coat.  It's called a sweater coat, so totally different than a long cardigan right?!?!  The structure of this coat helps create a polished and professional look, but the sweater knit material makes it oh so soft and cozy. Also, it has pockets!  I loved the gray and black stripe to add a simple neutral print to any look.  I paired it with distressed jeans and one of my favorite white blouses for a dressed up casual look perfect for brunch or a casual dinner date.  For work, toss this coat over a simple black dress to instantly create a super polished office-friendly winter look.
I went with heels for this look, because I am petite.  Whenever I wear a longer coat, I feel the addition of the heels helps with proportion balance.  This look would easily work with a cute pair of flats too.  You could choose shoes in a fun color like teal or pink to add a little colorful personality to the outfit. This outfit is just missing that brunch mimosa!
Thank you for taking some time out of you week to stop by and visit. I hope you have a wonderful long weekend!  I have 2 books to read and lots of fun blogging things to work on including a little something new I have been working on.  I'm a perfectionist, so I 'm not going to tell you about it until it's all pretty and ready.  I can tell you I'm really excited about it, and I am hoping to be able to share one day next week!!  Stay tuned and Happy Friday!
 SHOP THE LOOK
Love this post? You may also love: