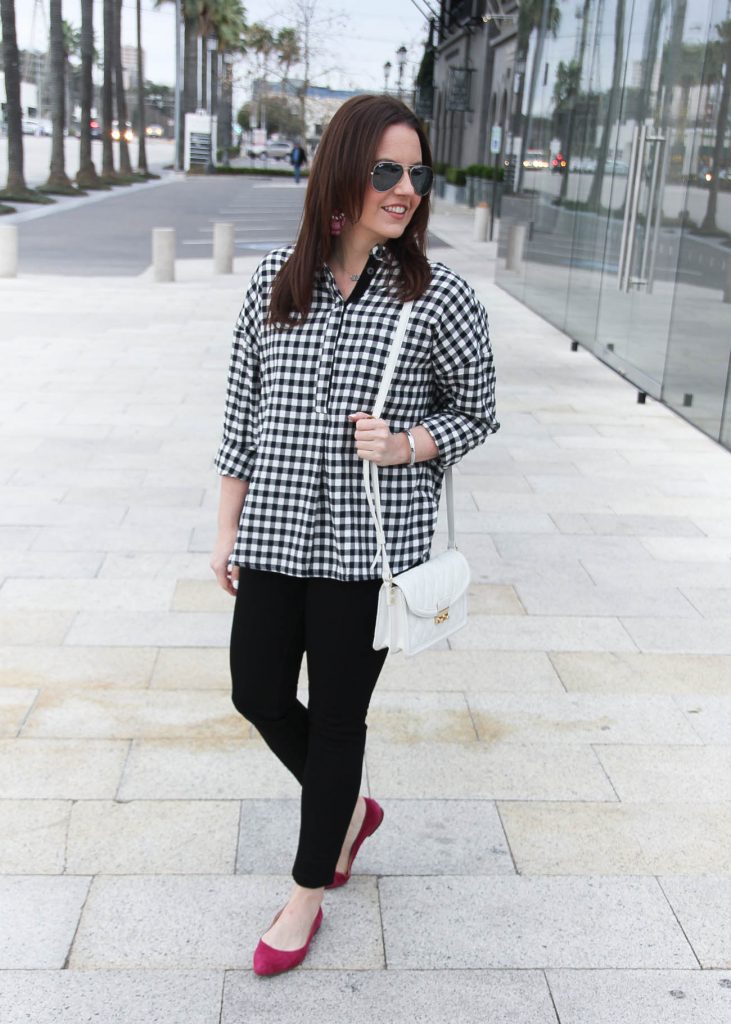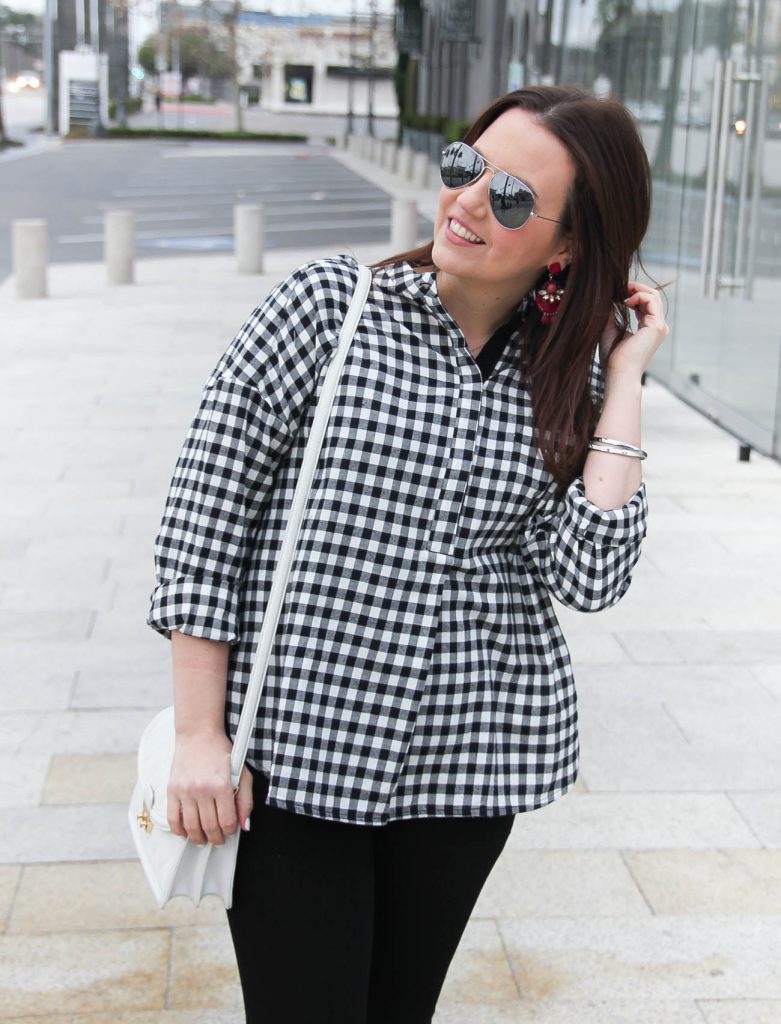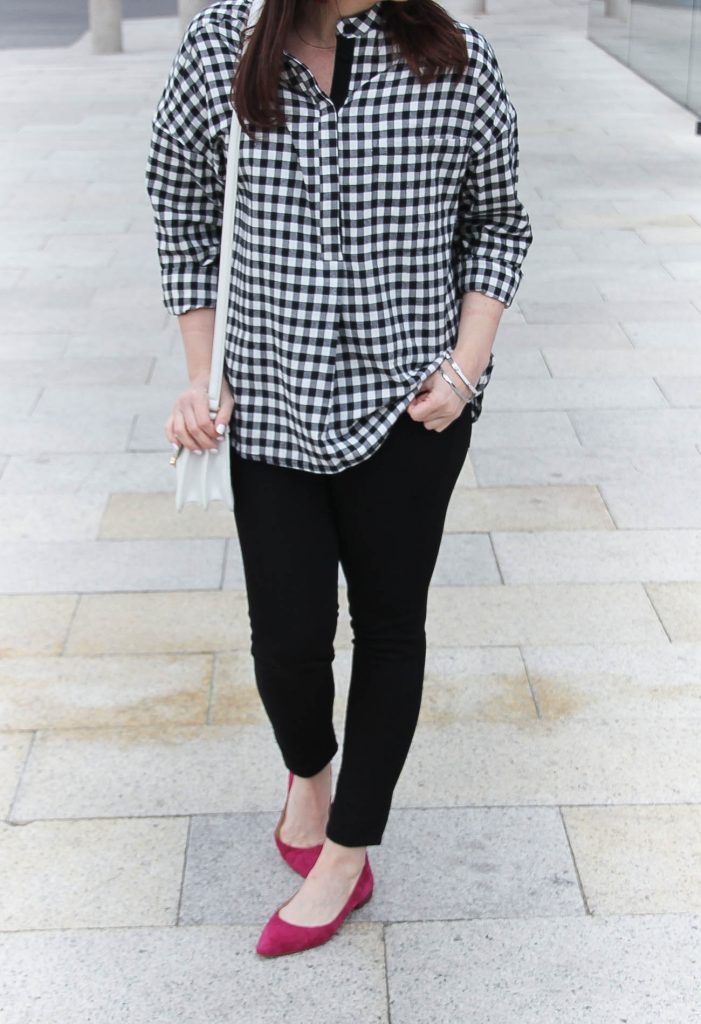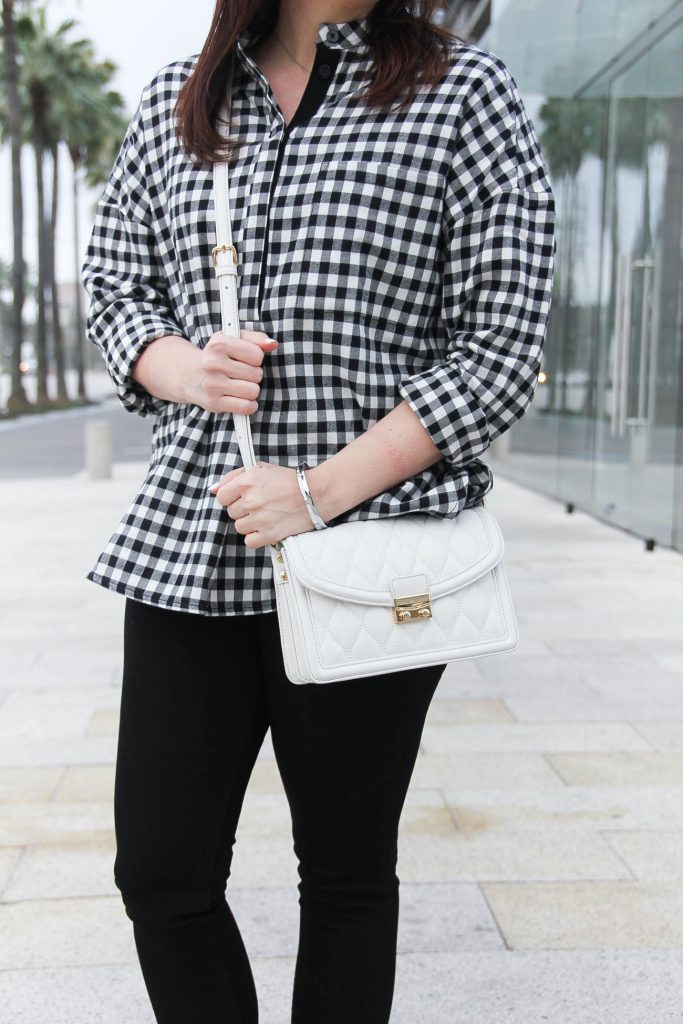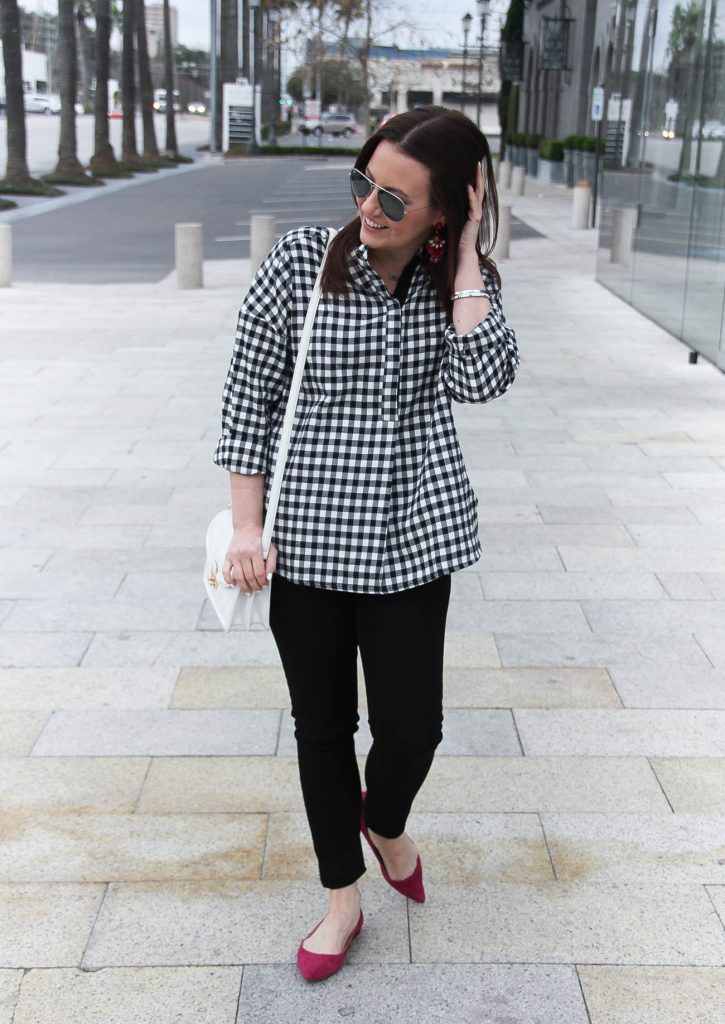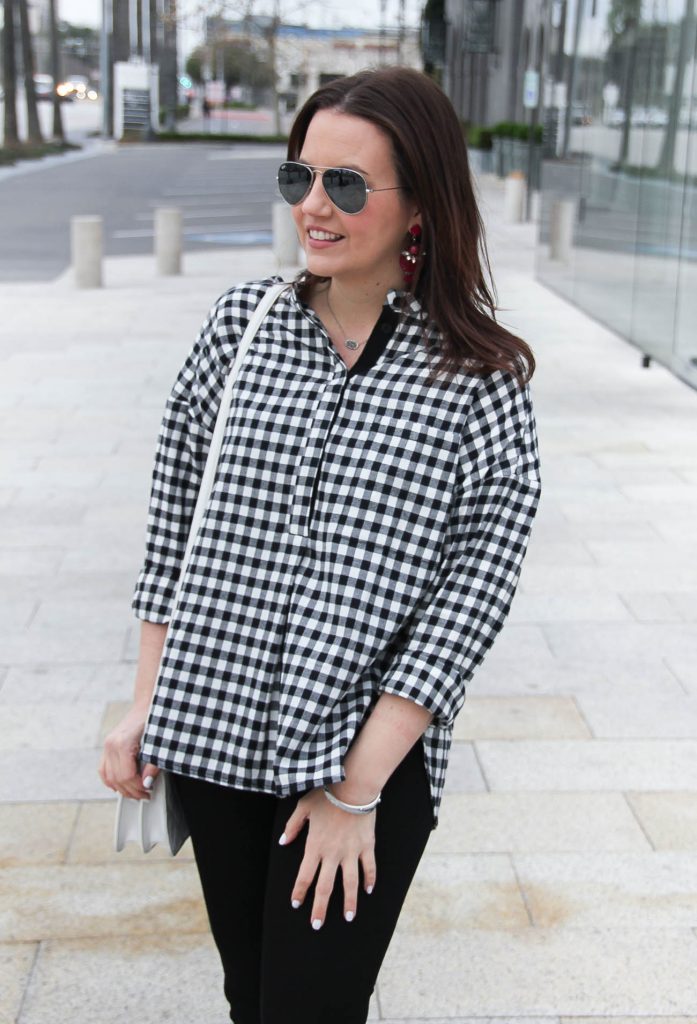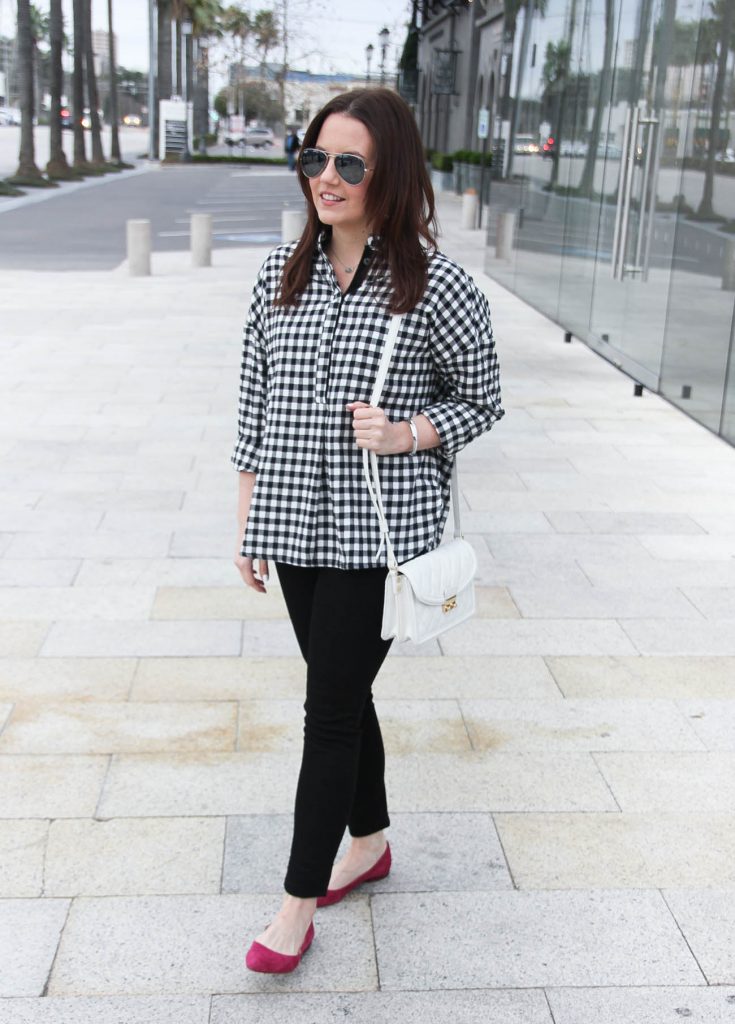 It may be February, but spring weather is here in Houston!  I have already started purchasing some fun spring pieces, and I'm currently on the hunt for the perfect new wedge sandals.
For early spring, I like to wear tops that breath during the heat of the day, but will also keep warm on a cool night.  This oversized gingham blouse will definitely work perfect for that.  The material is a thin flannel to keep warm, but the oversized fit really help this top breath.  I love the style of this one, because it pairs perfectly with skinny jeans and shorts.  Black and white gingham is a spring favorite of mine.  Just something about it gives me all the feels of picnics and patio weather.
I had to add a little color with these earrings I am obsessed with and my pink flats.  By the way, I linked the heel version of these flats.  I tried them on in store, and they are so cute and comfy!  I'm looking for leather, but if I can't find a pair these suede ones may be a future purchase.
I am so excited to share some fun news with you guys! I am officially launching a weekly newsletter for the blog.  The Weekly Review will help you stay up to date with all the blog posts of the past week, plus include exclusive content like current cravings, and more fun content.  Fingers crossed if everything goes smooth, the first edition will go out THIS FRIDAY!  I have been designing and working on this for a few weeks, and I'm so excited to finally have it ready to share with you.  You can subscribe to the newsletter HERE, so you will always be up to date.  For my current subscribers, you will have more information about your new subscription options coming to you soon, so stay tuned for that.
Thanks for stopping by you guys!
SHOP THE LOOK
Love this post? You may also love: