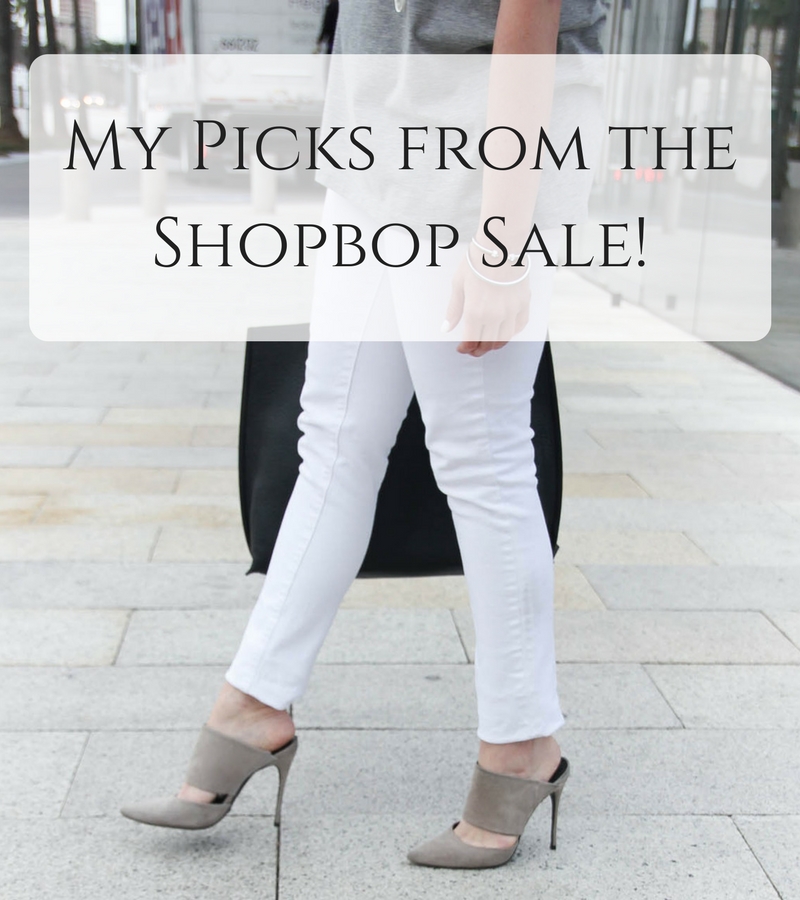 Those gray suede mules still remain one of my favorite purchases from a Shopbop sale!  They would have been over $200, and this gal scored them for much less.  Shopbop is currently having their buy more, save more sale, and what started as me wanting to share a small list of favorites turned into 80 +items, oops.  I have such spring fever, and they have so many cute new items and spring musts like my white jeans.
The sale runs through March 4th, and you can save from 15-25% depending on how much you spend with code GOBIG17.  Many already marked down items are included too, so you can score an even bigger discount from their original price tag.  Things go really fast during this sale, so don't ponder too long if you see something you like!
Now, go grab yourself a big cup of coffee or glass of wine for my evening readers, enjoy my top picks from the Shopbop sale, and have fun shopping!
CLOTHING
SHOES
BAGS
Yep told ya just a short list of 84 items.  I hope you found something fabulous, if not you can shop specific categories here: CLOTHING  |  SHOES  |  BAGS  |  JEWELRY
Check back Friday when I will be sharing all the details of the outfit that lead off this post WAY up their at the top. 🙂  Thanks for stopping by!
Love this post? You may also love: