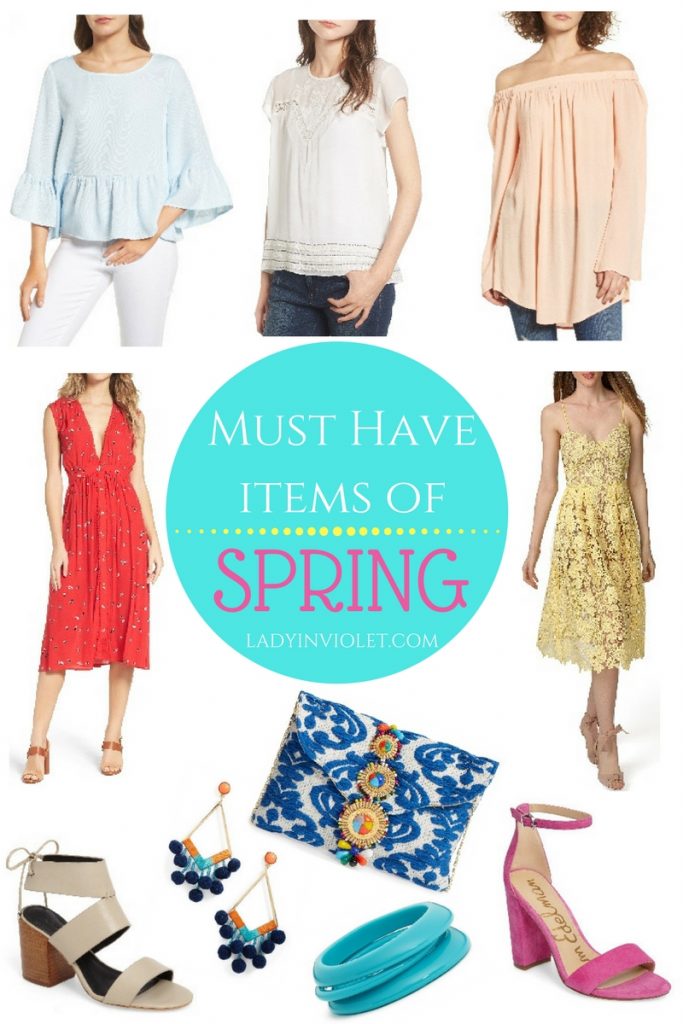 Over the weekend, I purchased my first wedges of the season!  They are on backorder until the end of the month, but I still started planning all the fun spring outfits to wear with them.  Each season, I feel like I only gravitate to a couple trends, but this year I love almost all of them!  The cold shoulder/one shoulder tops and colorful jewelry are probably my top two.  I love adding colorful accessories to neutral outfits or doing a little color mixing.  I think the blue accessories above would look adorable with both of those dresses.
You can definitely plan on seeing many of these trends here on the blog this season, because I want them all!  You have to leave me a comment and let me know which trend is your favorite!!  Maybe it will help me shrink my ever growing wish list.  Also, if you want even more spring inspiration, I updated the Style Shop including what I have been buying so far this season.
Now, grab your coffee and get Spring inspired!
FEMININE DRESSES
RUFFLES & BELL SLEEVES
ONE SHOULDER || COLD SHOULDER  || OFF THE SHOULDER
BLOCK HEEL SANDALS
ALL ABOUT WHITE
COLORFUL ACCESSORIES