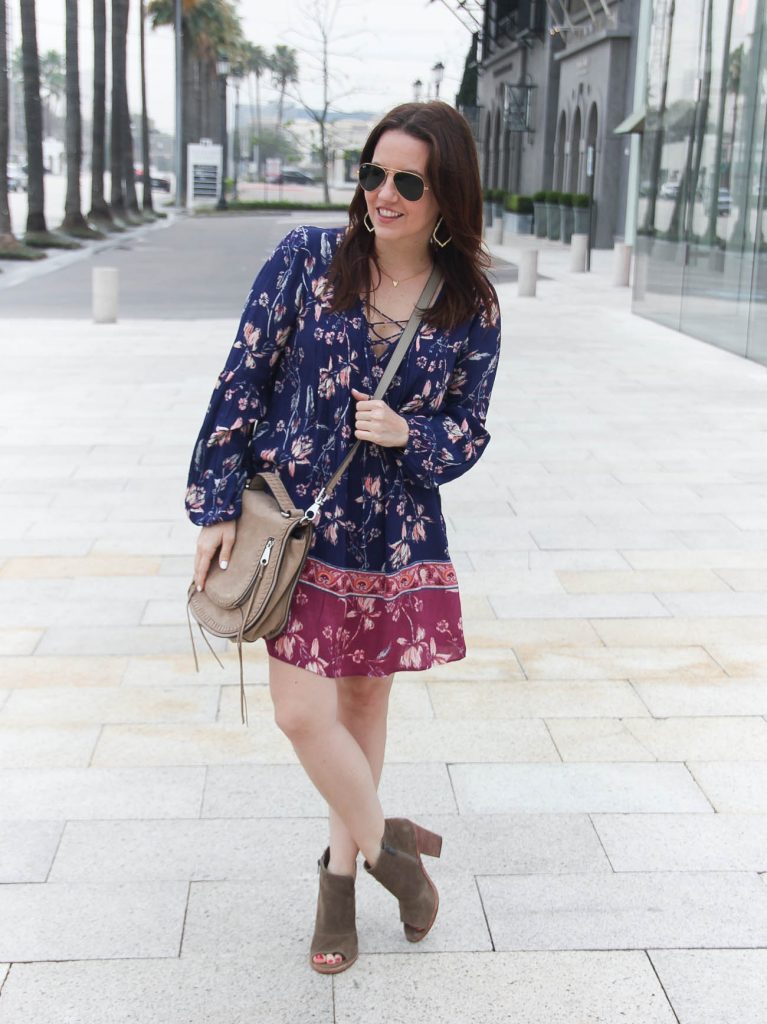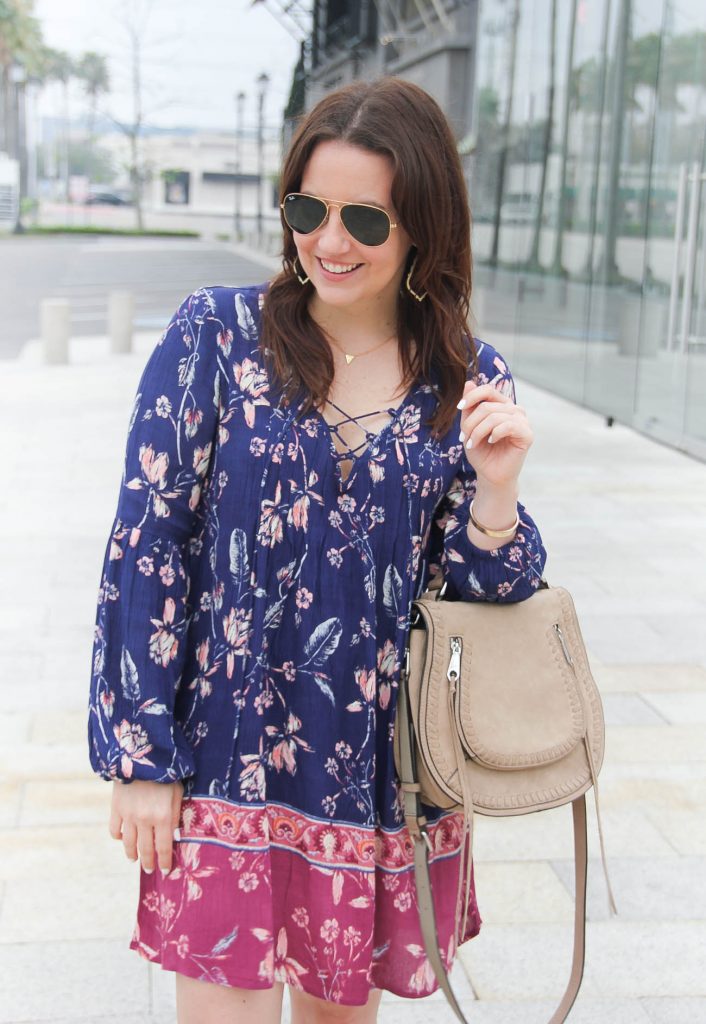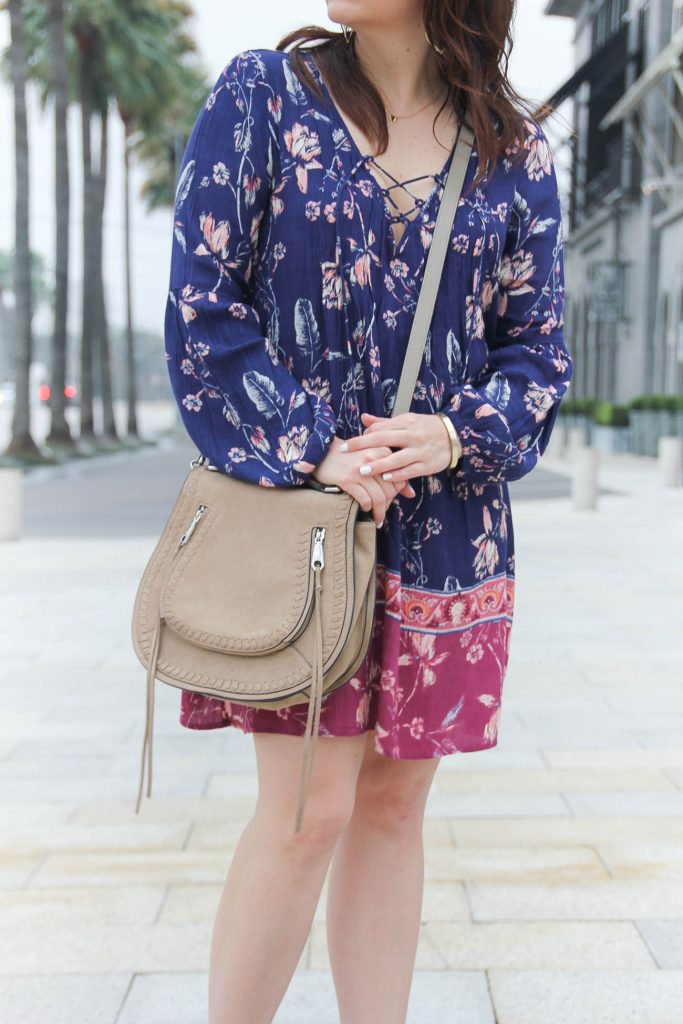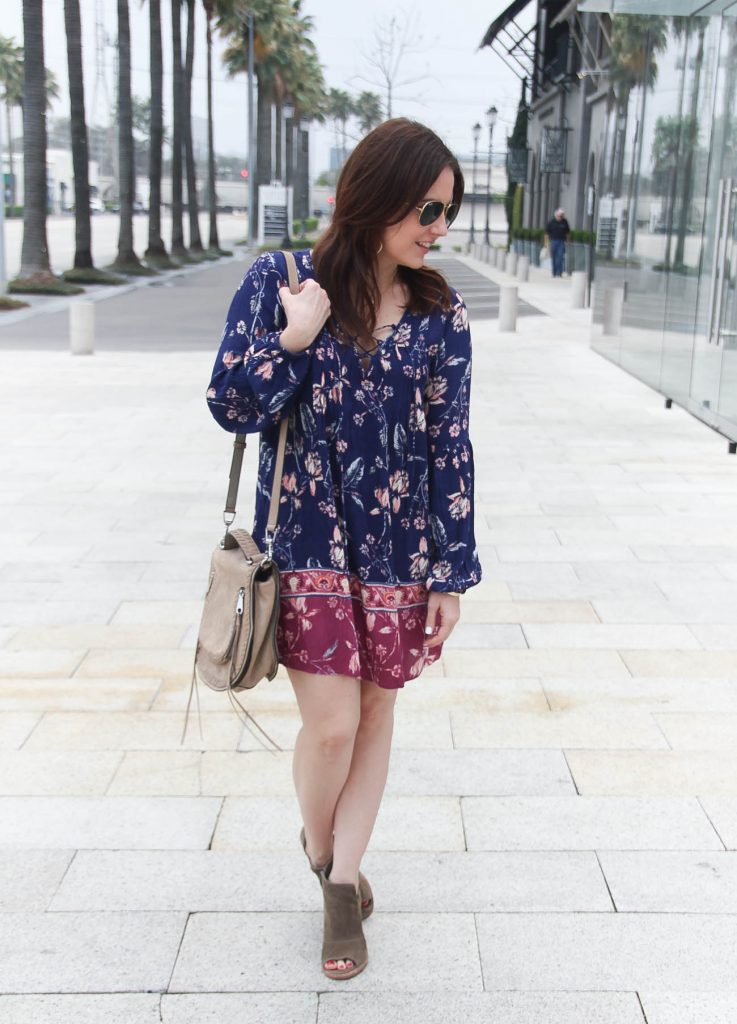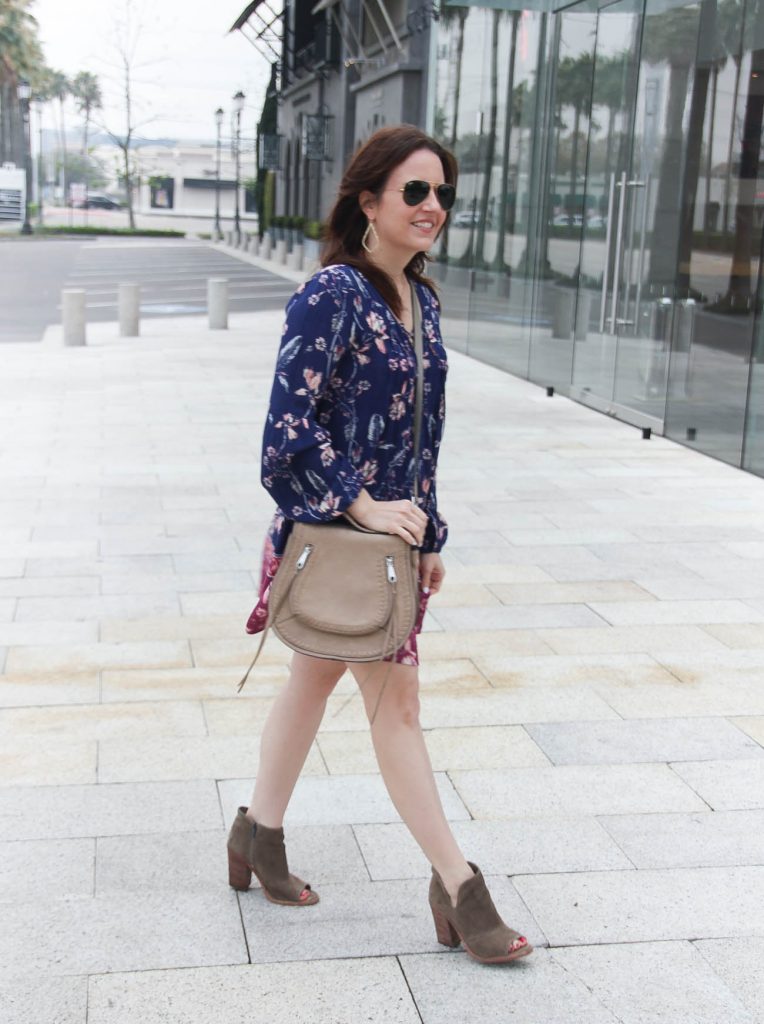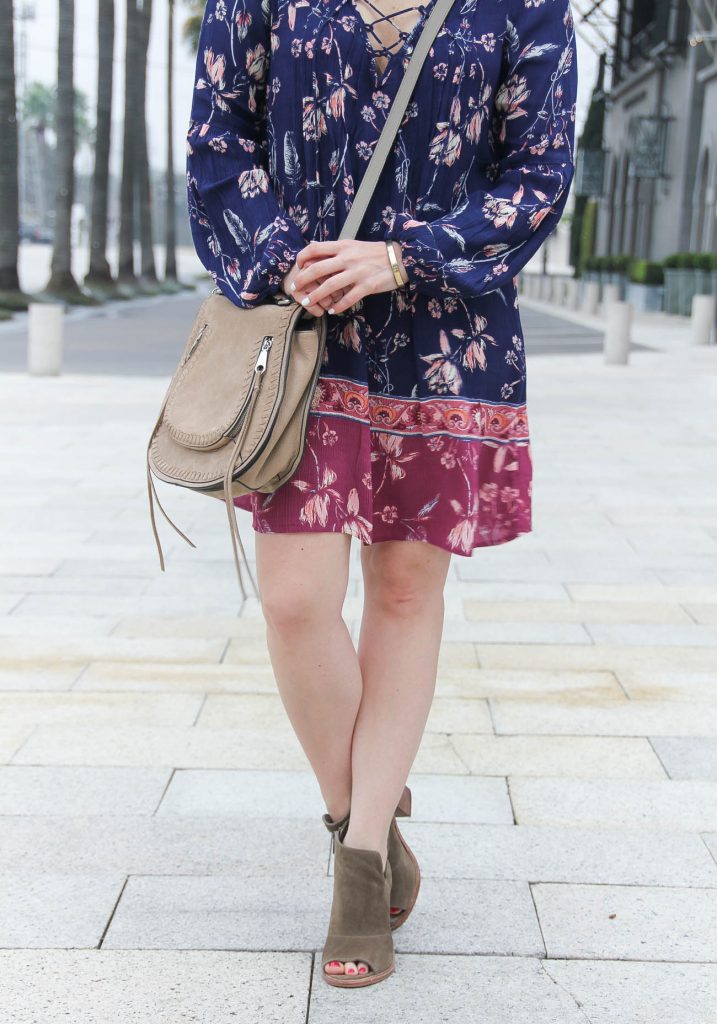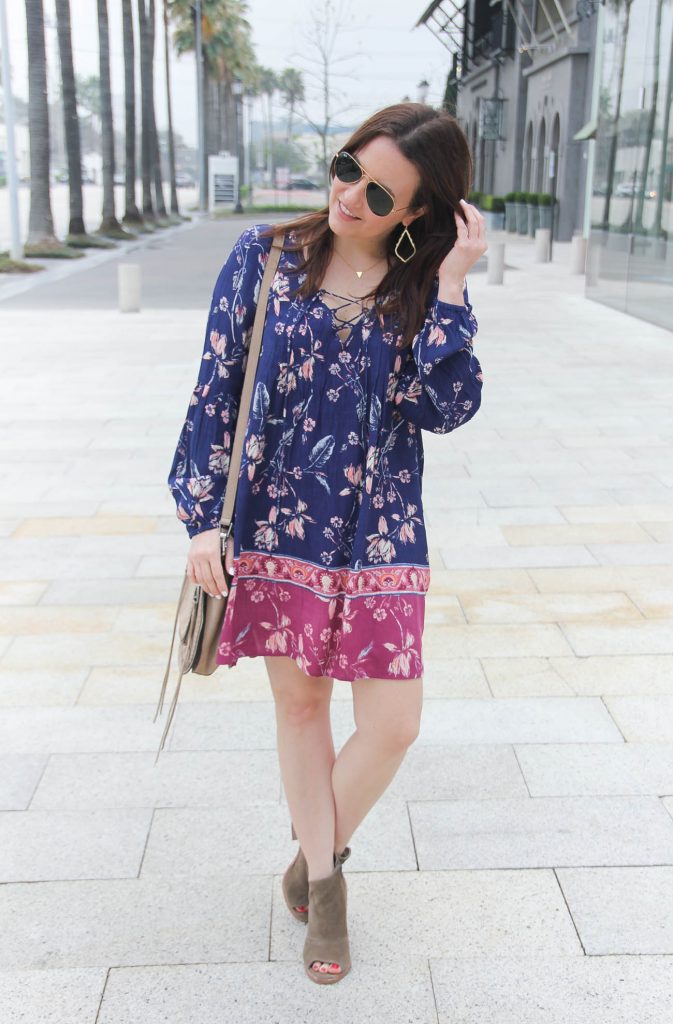 Happy Friday friends! I can't think of a better kick off to the weekend than a little boho chic style!  For me, boho chic is effortless, vintage inspired, free spirited, but still a little put together.  It's not a style I wear often, but when spring rolls around it's one I love to dip my toes into for weekends.  My boho chic outfits are filled with flowy dresses and usually a fun crossbody bag.
I love this look for hitting up a festival or day at the museum, even a little brunch with friends.  The print and colors of this dress are so much prettier than the store's pictures.  I really wanted a fun floral swing dress for spring, and I liked the look of this one on the site.  When it arrived, I was a bit taken back and excited to see the color and print details were even prettier in person.  I love the tie neckline detail that is super popular right now.  It can make it feel a little low cut if it loosens, but you can wear a white bandeau or lace bralette underneath it.
I tend to gravitate towards a boot for a boho chic look.  I think these brown suede booties are the perfect compliment to this dress.  You could also pair it with gladiator sandals or a wedge too.   Speaking of wedges, my backordered until the end of the month pair shipped yesterday!! A full 11 days before their expected ship date! I definitely did a little happy dance when I got the email notification.
  I'm closing in on the halfway mark of my Whole30!  Be sure to check back on Monday to see how it's going and what I have been eating!  I hope ya'll have a great weekend! I will see you next week.
SHOP THE LOOK
Love this post? You may also love: