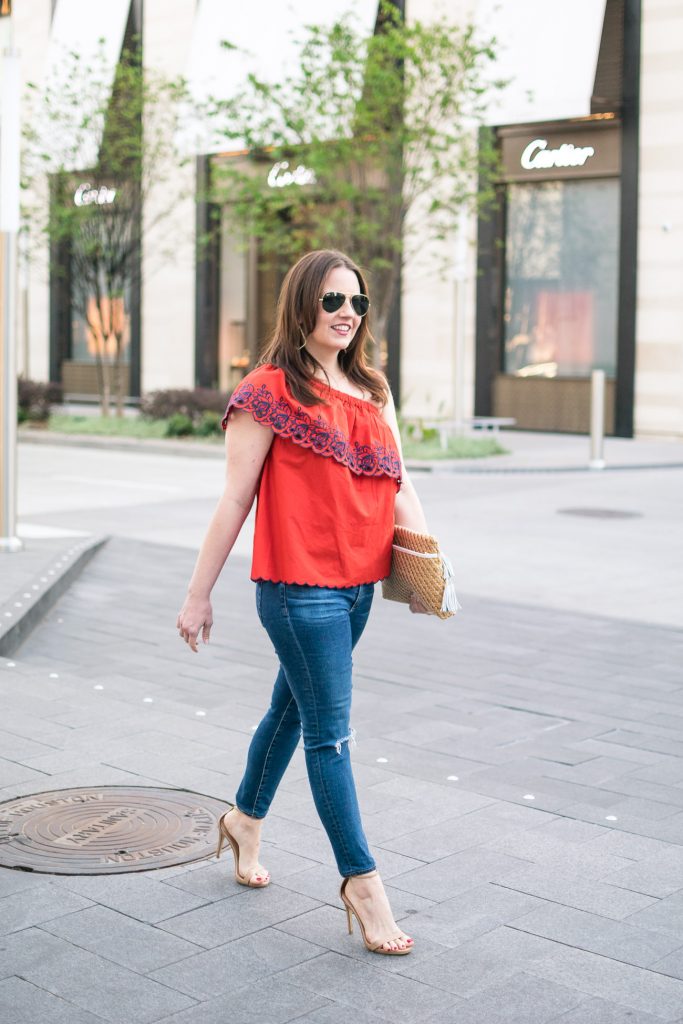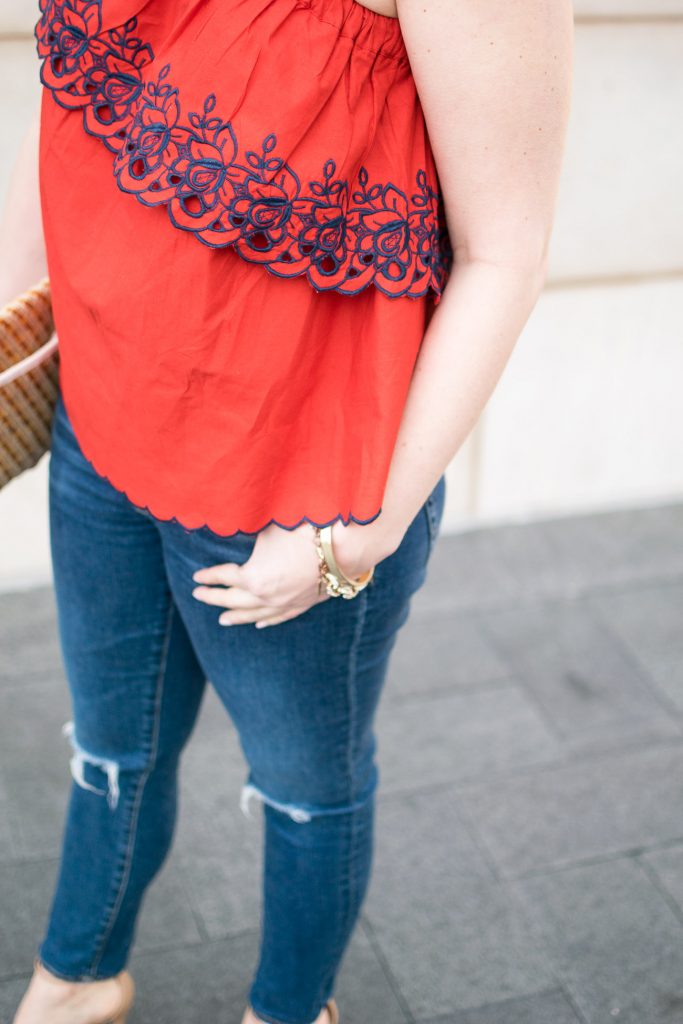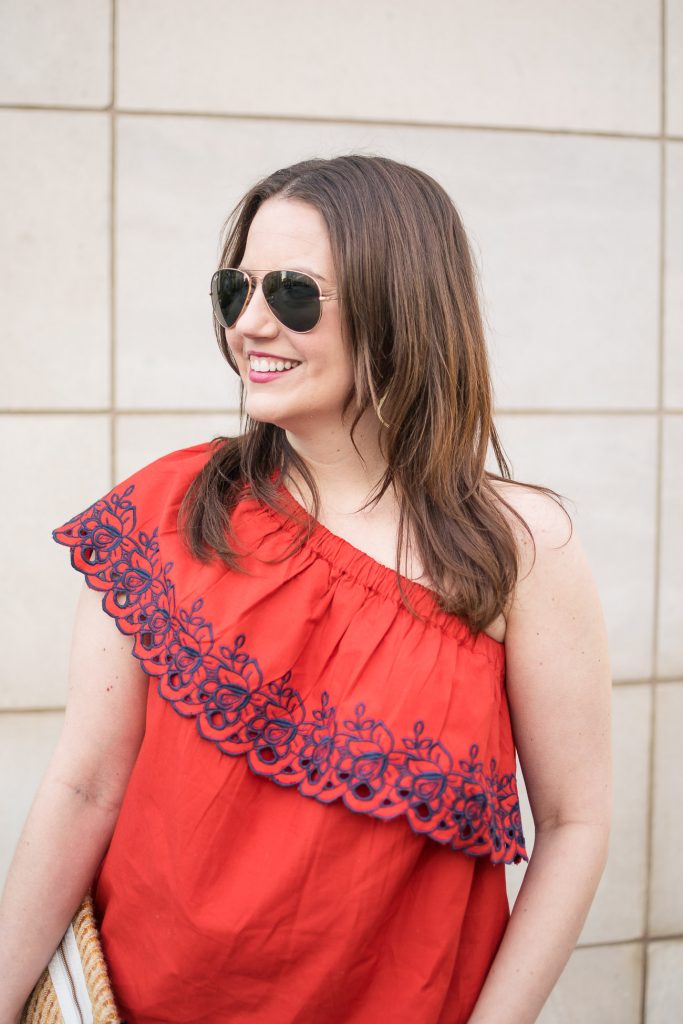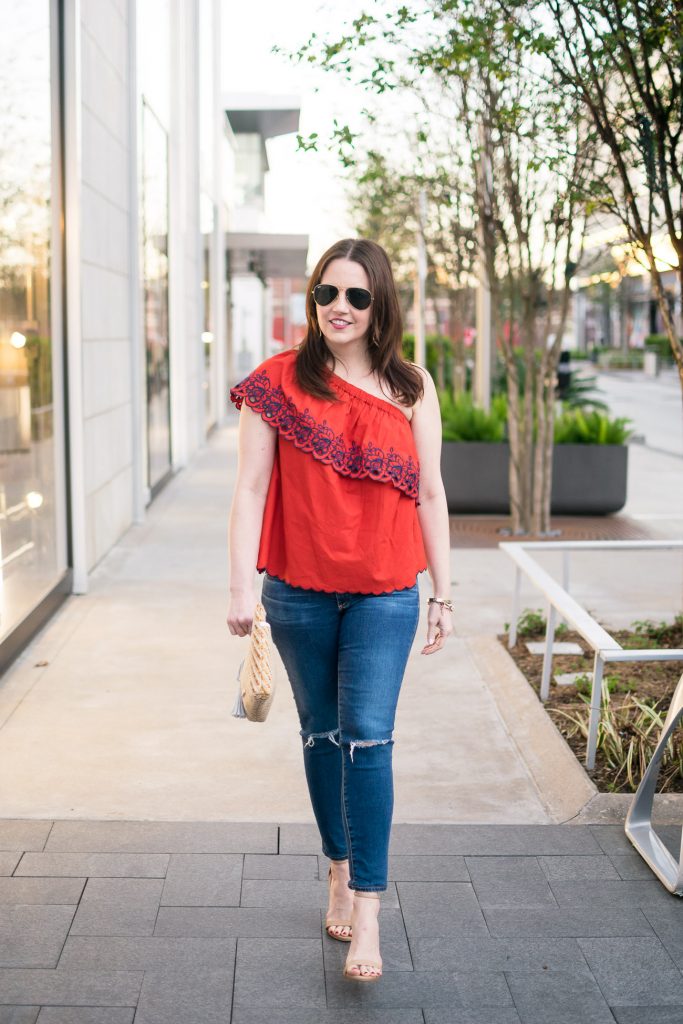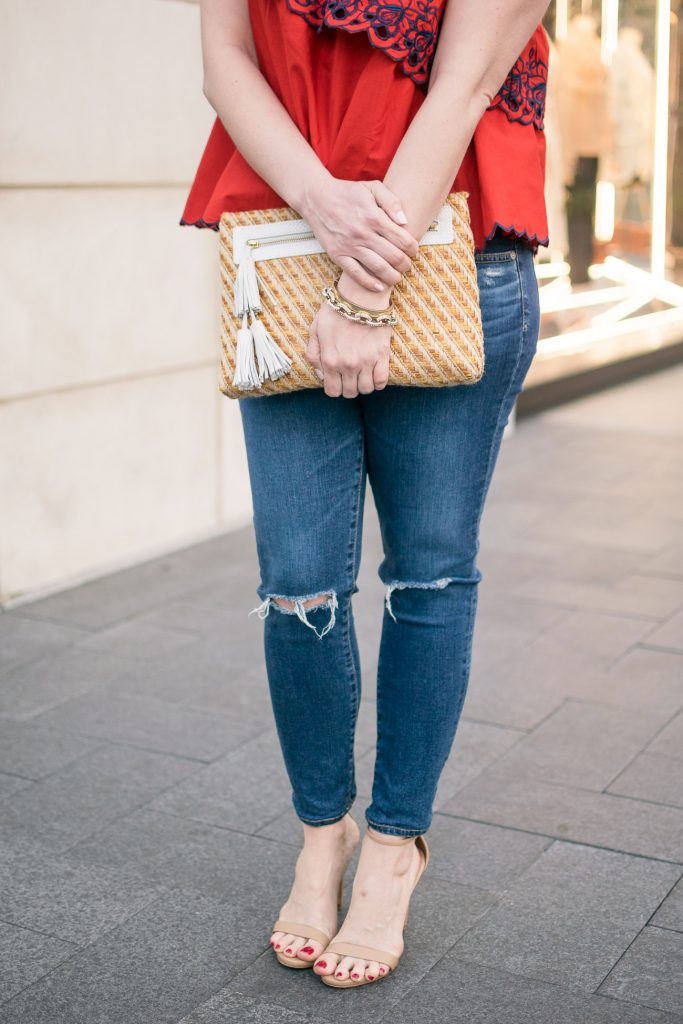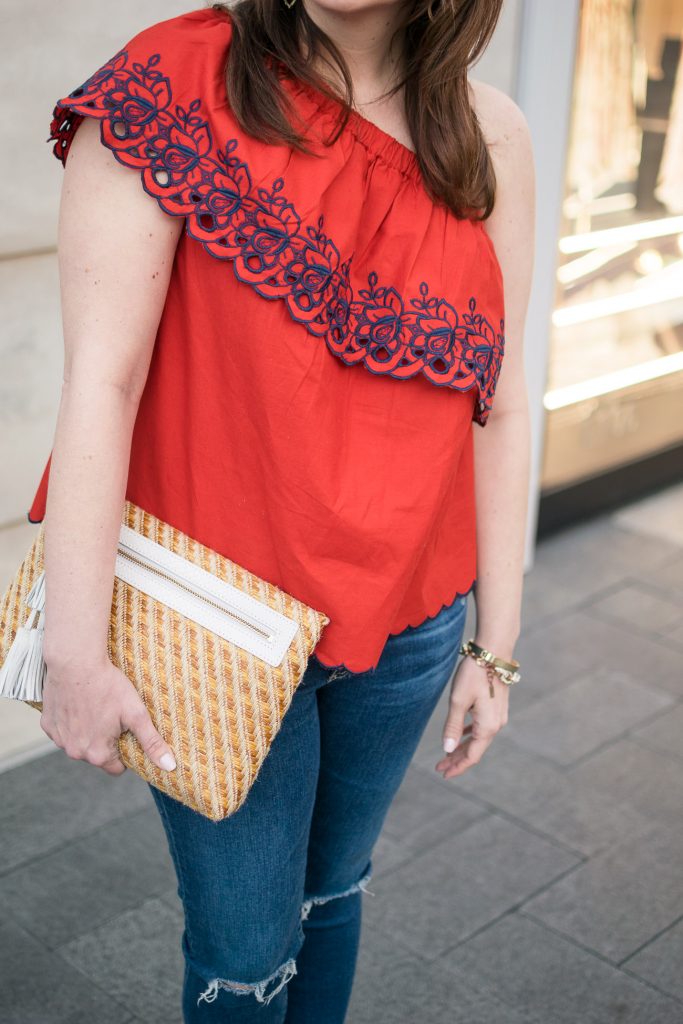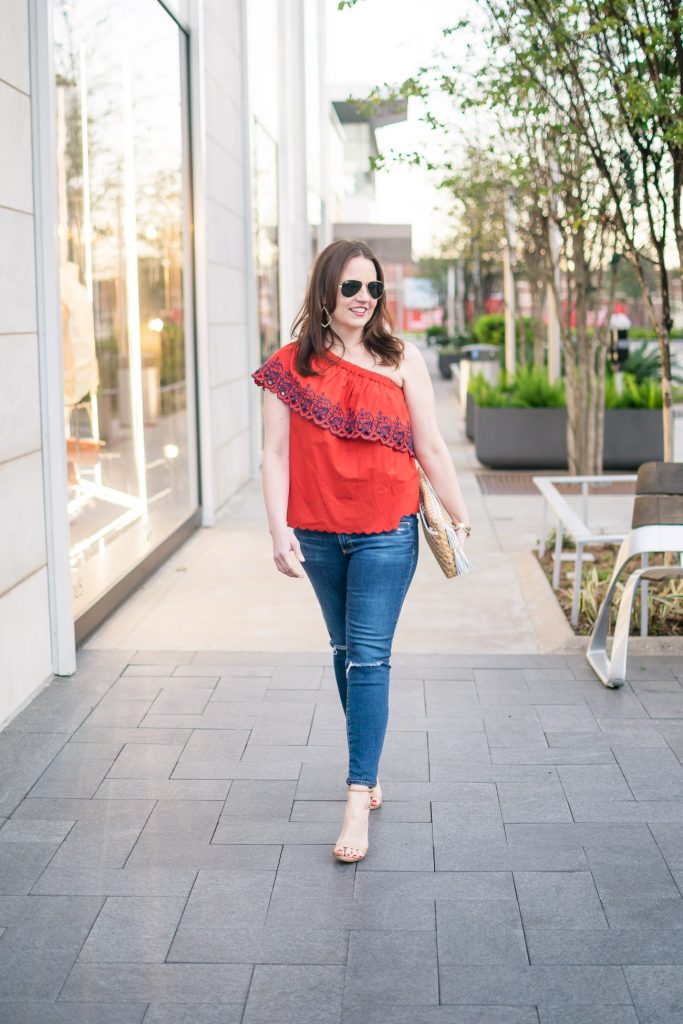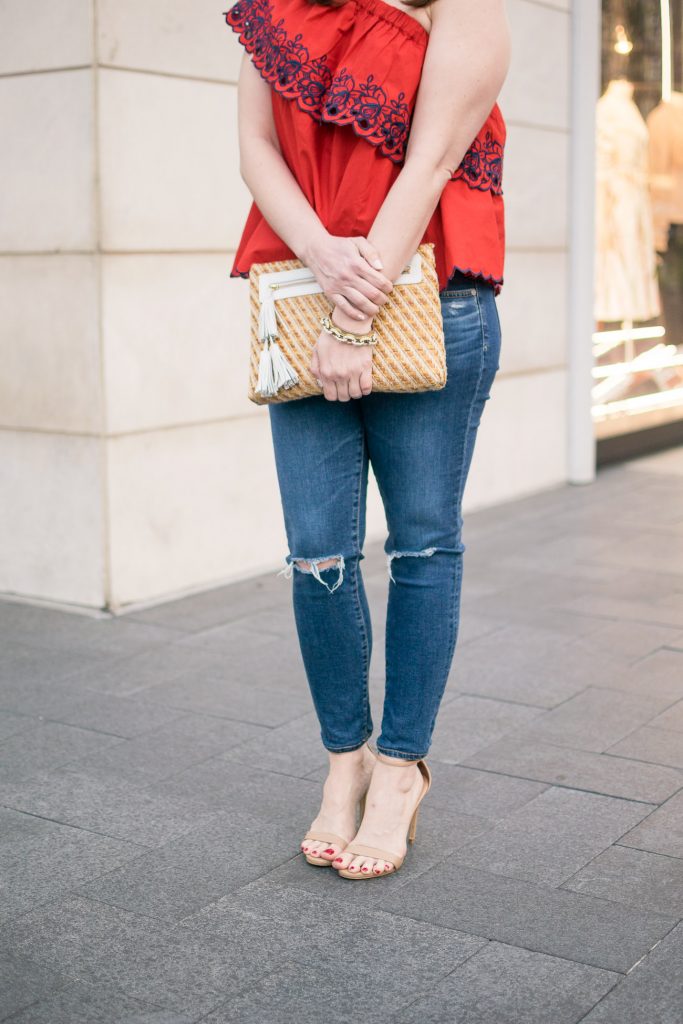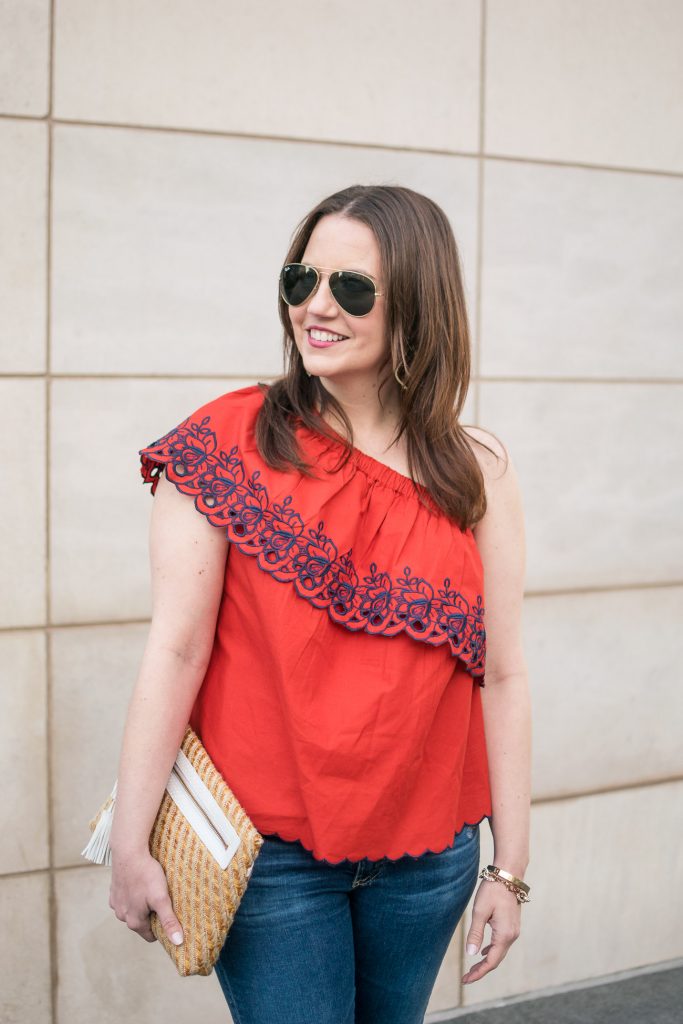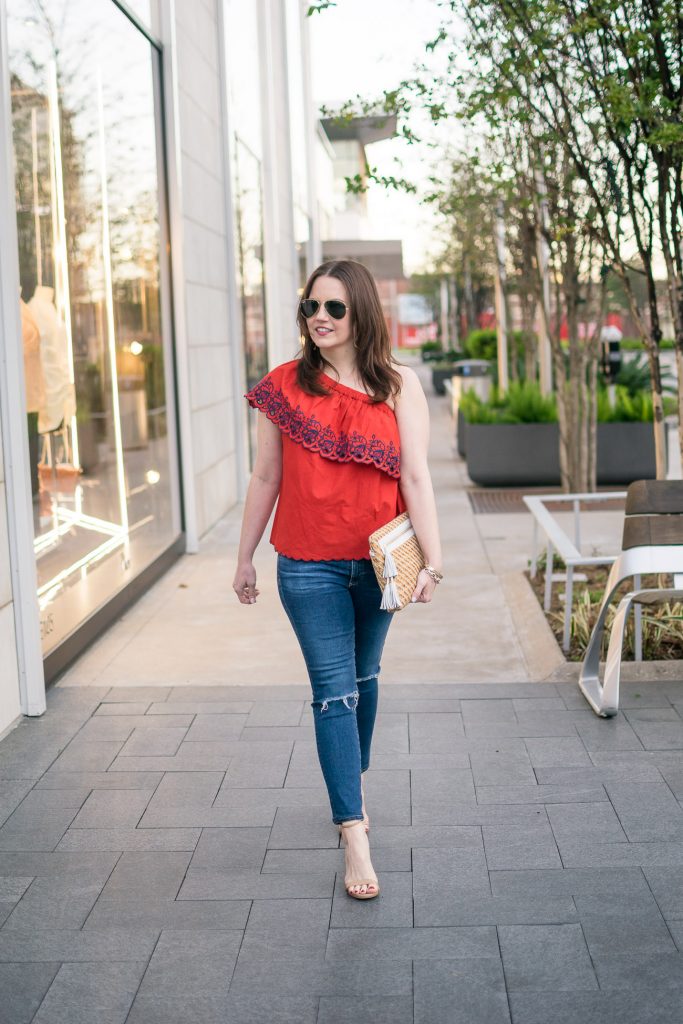 One popular spring fashion trend right now is to show a little shoulder.  I have shown you a little off the shoulder and a little cold shoulder, but today is all about my long time favorite the one shoulder look.  I have always had a special place in my fashion loving heart for a one shoulder piece.  So of course since they are popular right now, I'm wanting to buy all of them.
I find these tops to be really comfortable.  With off the shoulders, you often can have limited arm movement or the top keeps popping up and cold shoulder is usually long sleeve so I am not going to want to wear much in a Texas summer.  I mean these aren't deal breaker reasons for me because I'm totally still buying them, but it's why I'm happy to see one shoulder tops coming in strong this season too. One shoulders can be sleeveless for hot days, and that one strap means no dealing with keeping your top in place or limited arm movement.
Right now, many of them have these really pretty ruffle details on the shoulder.  I love the scalloped and embroidered details on this red one shoulder top.  A small sizing note on this one, I typically size up with this site because of UK sizing to a US6, but with this one I went with my regular size of US4.  It has a lot of material in the middle, so the smaller size kept it from looking too bulky.
Before you run off to start your day, I have to mention a few really good sales going on right now!
ELAINE TURNER – My Spring Must have clutch that I cannot stop wearing is 25% off this weekend along with the entire site with code FAMILY.  I recommend giving this Friends & Family sale a browse.  Elaine makes some really fun purses and gorgeous shoes!
NORDSTROM – Attention Nordstrom Cardholders, we are in a triple points period!  Now through the 26th you can earn triple points on all your Nordstrom card purchases!! This is my favorite weekend to get my spring shopping on!  Currently eyeing these shoes, what do ya'll think? yay or no?
HENRI BENDEL – Needing a fun new purse for spring?  Henri Bendel is having a Private Sale with up to 60 % off select items! Sale ends TODAY!
PHOTO CREDIT: This Lavender Life
SHOP THE LOOK
Love this post? You may also love: