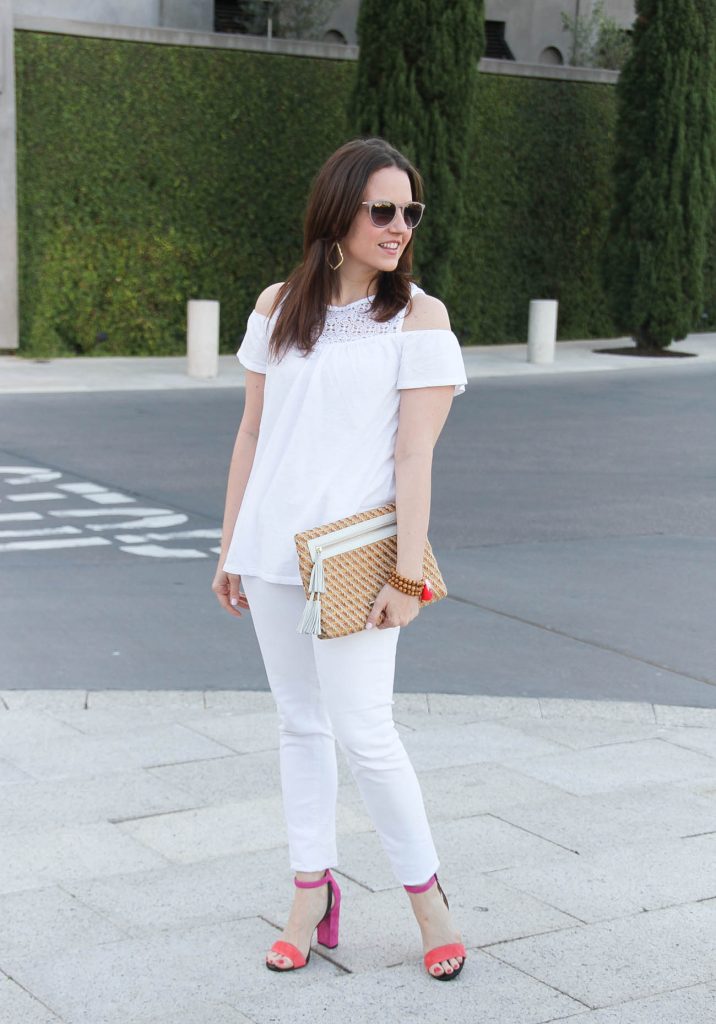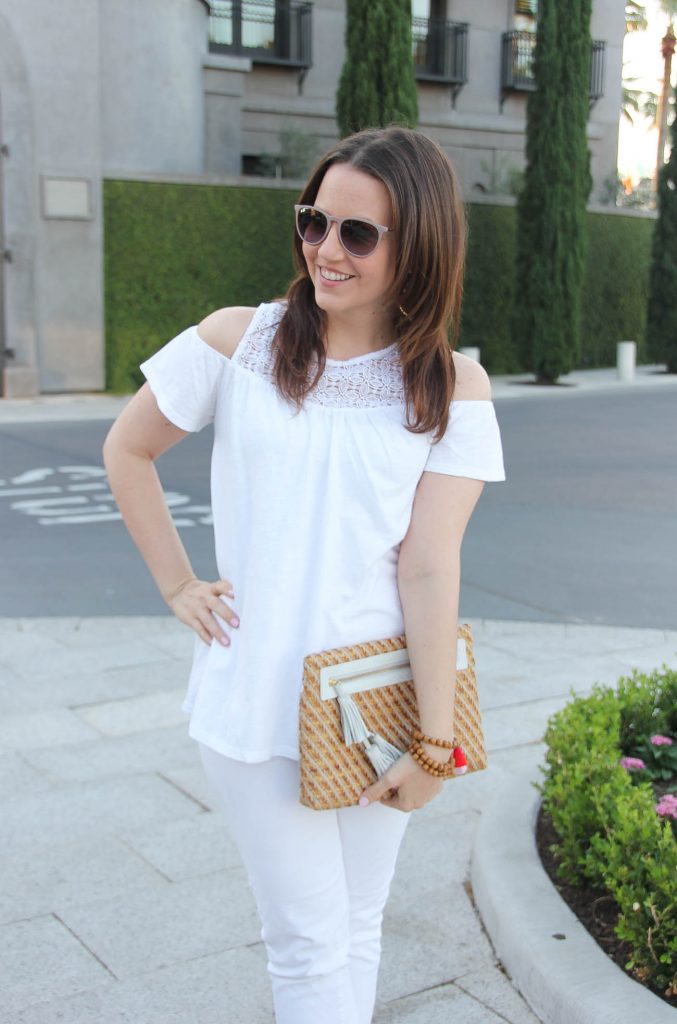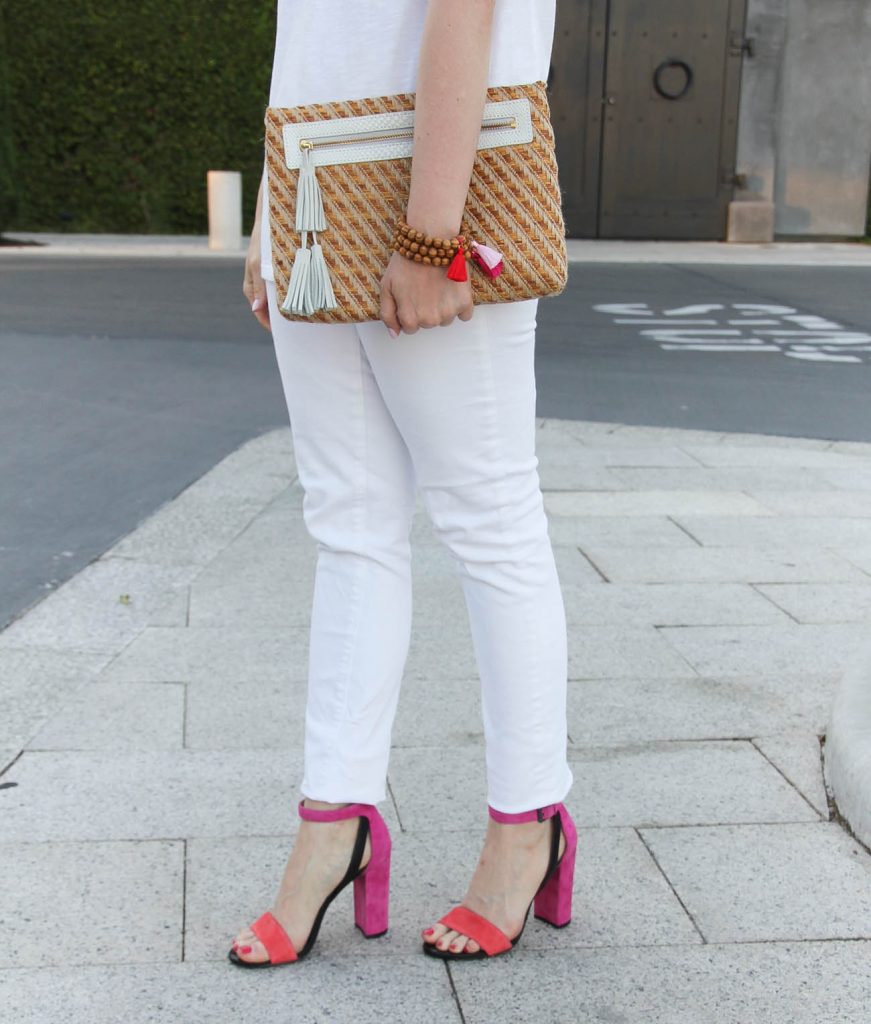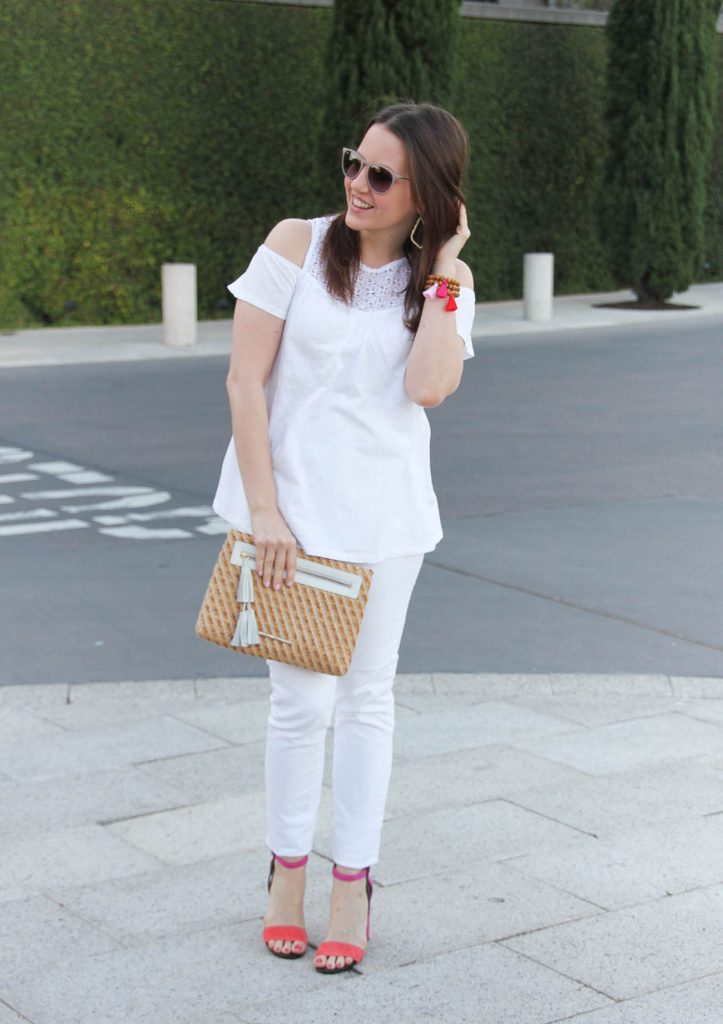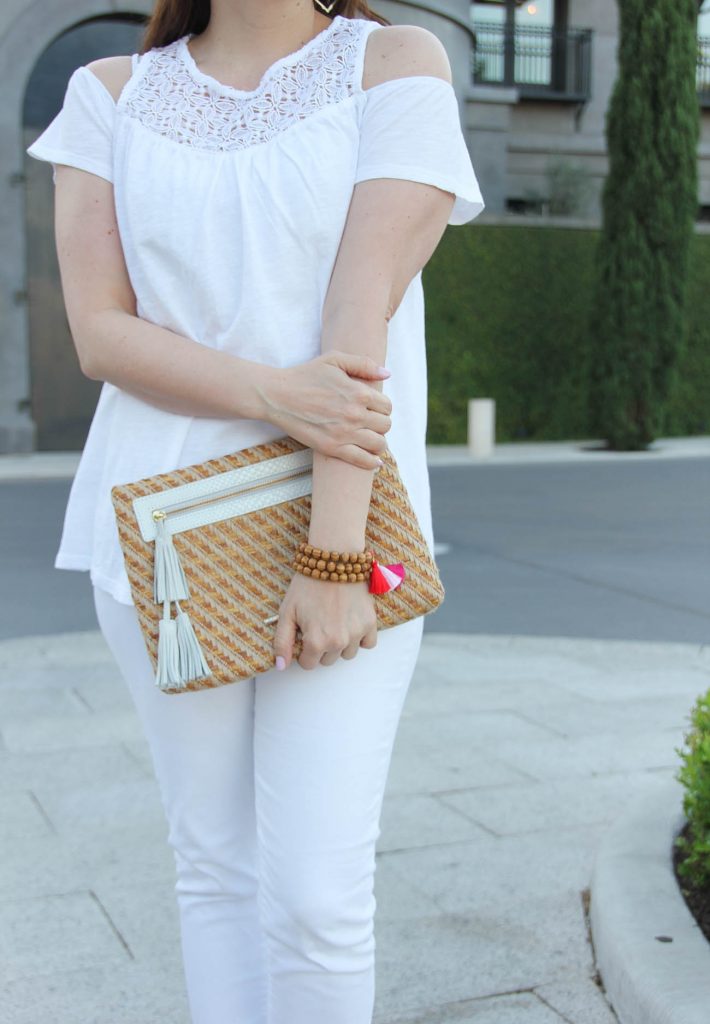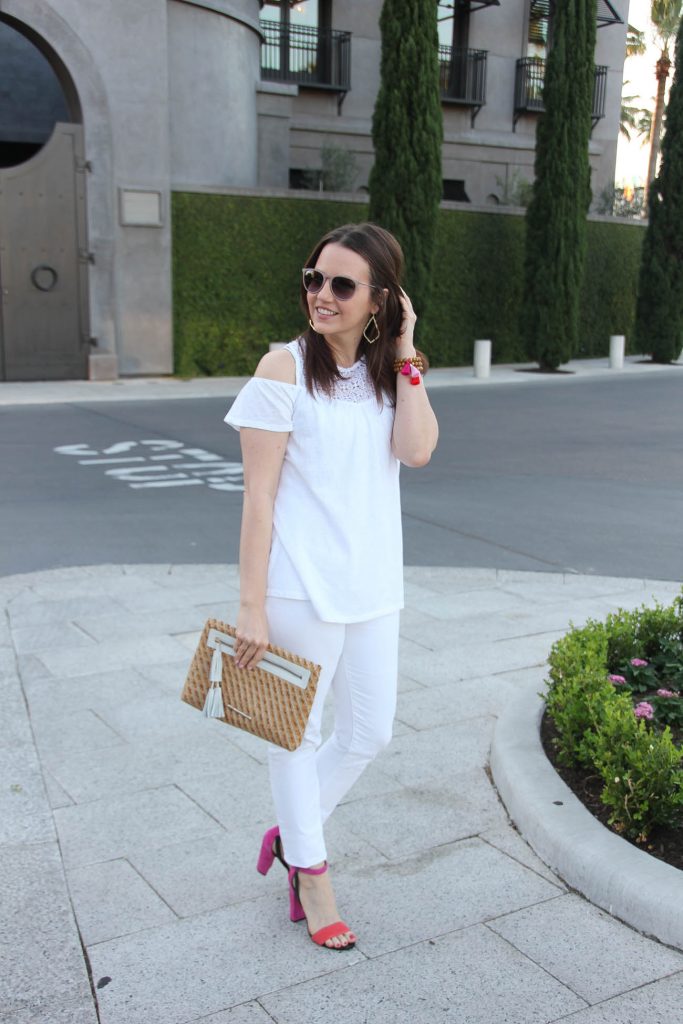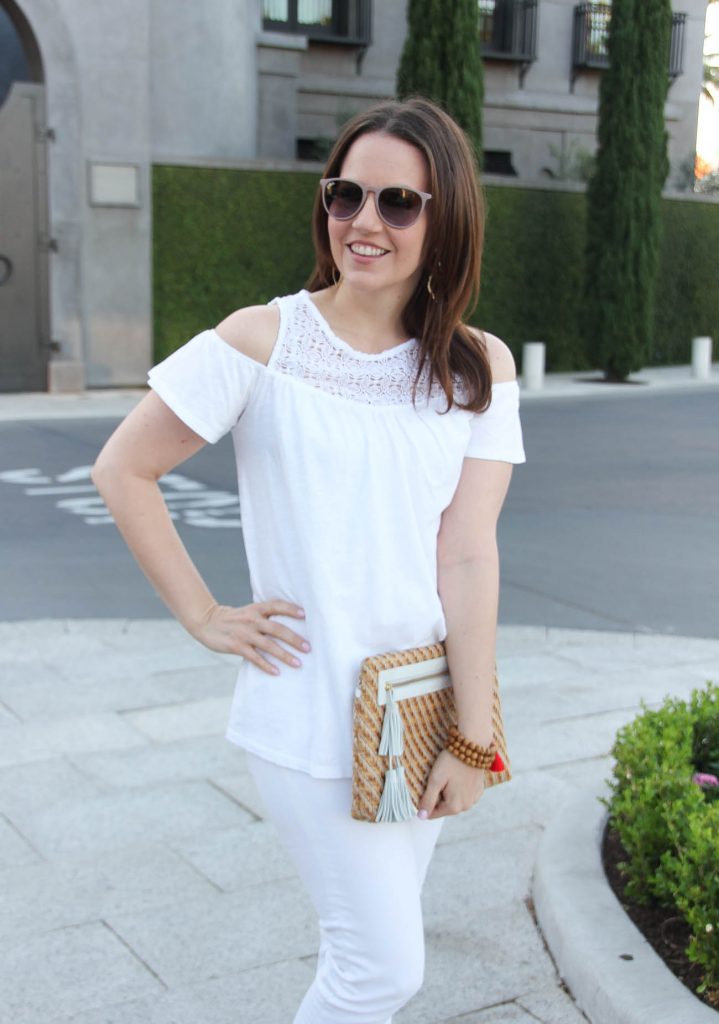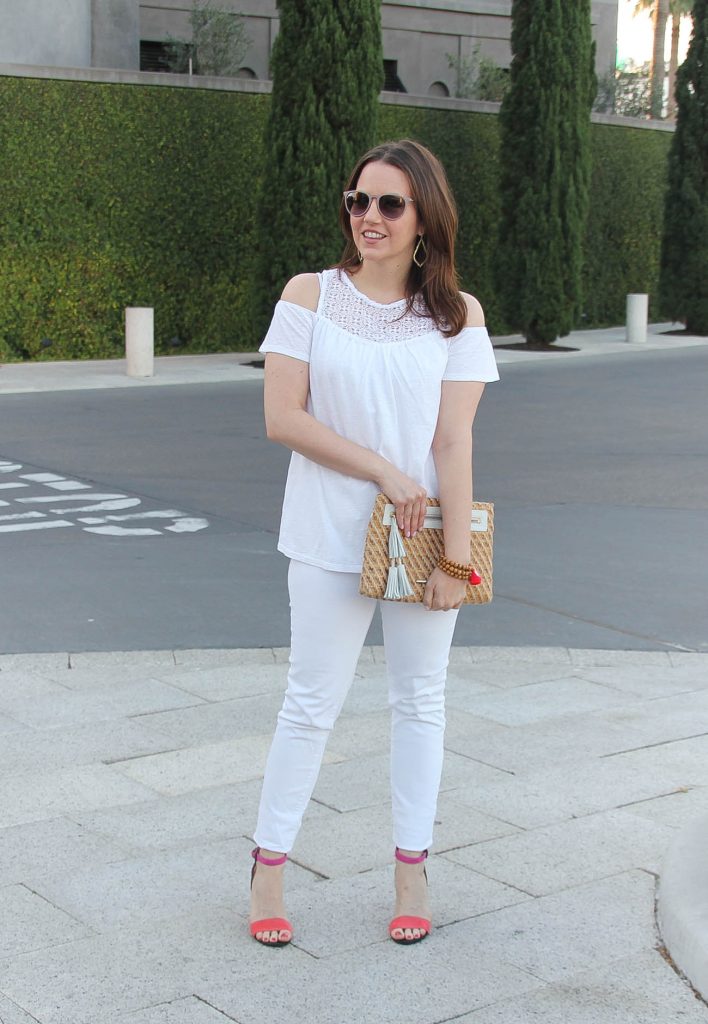 Hi Ladies! Happy Friday!
I just adore a white on white outfit for Spring.  It's just something so fresh and clean about the look. I will be honest though, this is more of an every now and again look for me for fear of all the potential stains. 🙂    Although, I do get a little braver every time I survive without incident.
When I wear monochromatic or neutral outfits, I love adding in fun pops of color like these heels.  I found them while on the hunt for a fun block heel sandal for the summer.  According to friends, the block heel is way more comfortable than a stiletto. I think it will work better for walking on grass or other uneven terrains too.
I originally considered these pink ones, but I liked the two tone coral and pink in this pair.  It was different and fun, perfect for a punch of bright color.  I have only worn them once to dinner, but they were comfy.  I do think if you have a wider foot, the coral strap may be a bit snug on you.
Enjoy your weekend! Thanks so much for stopping by!
SHOP THE LOOK
Love this post? You may also love: