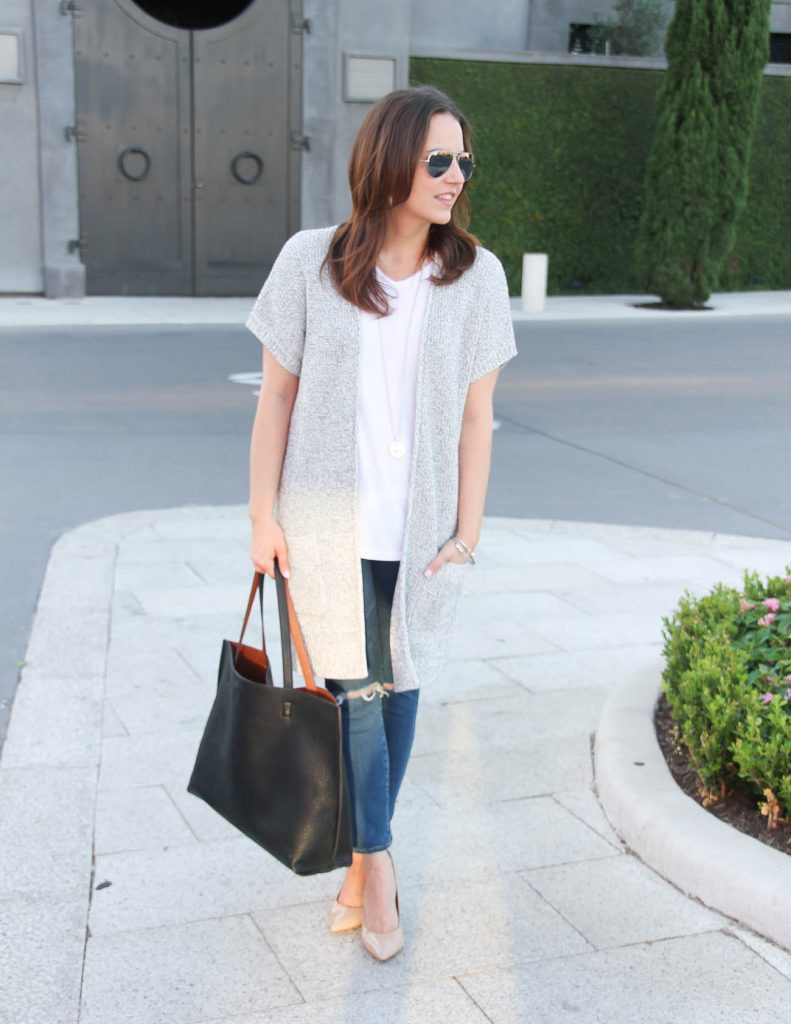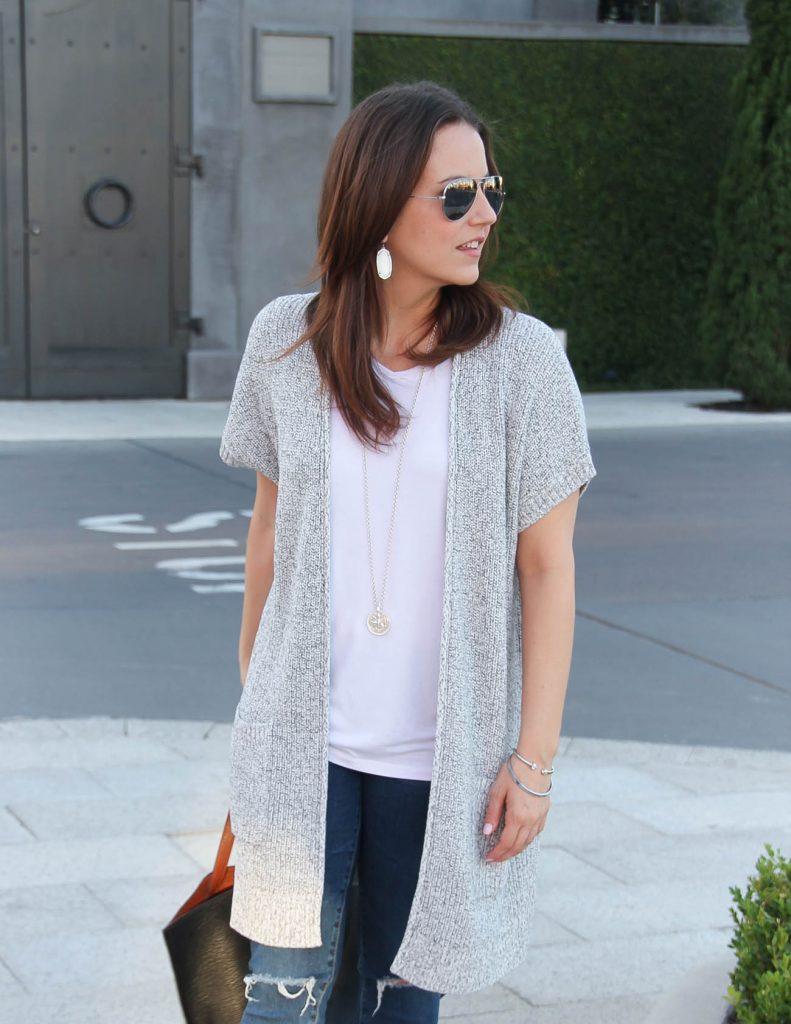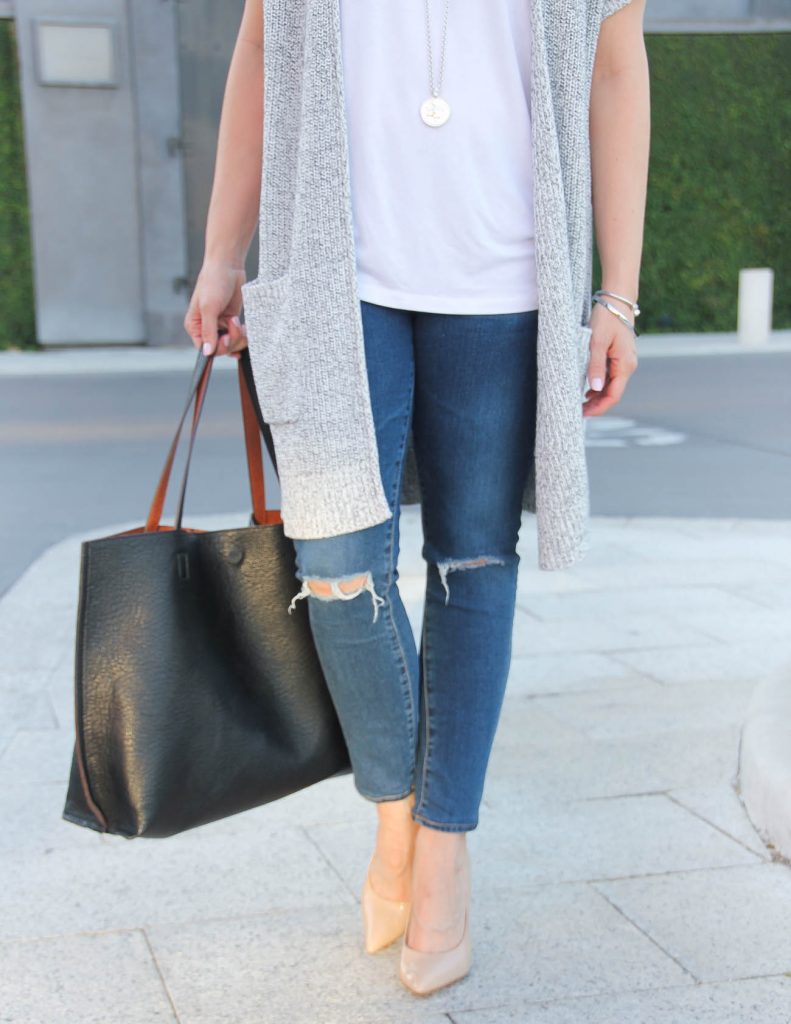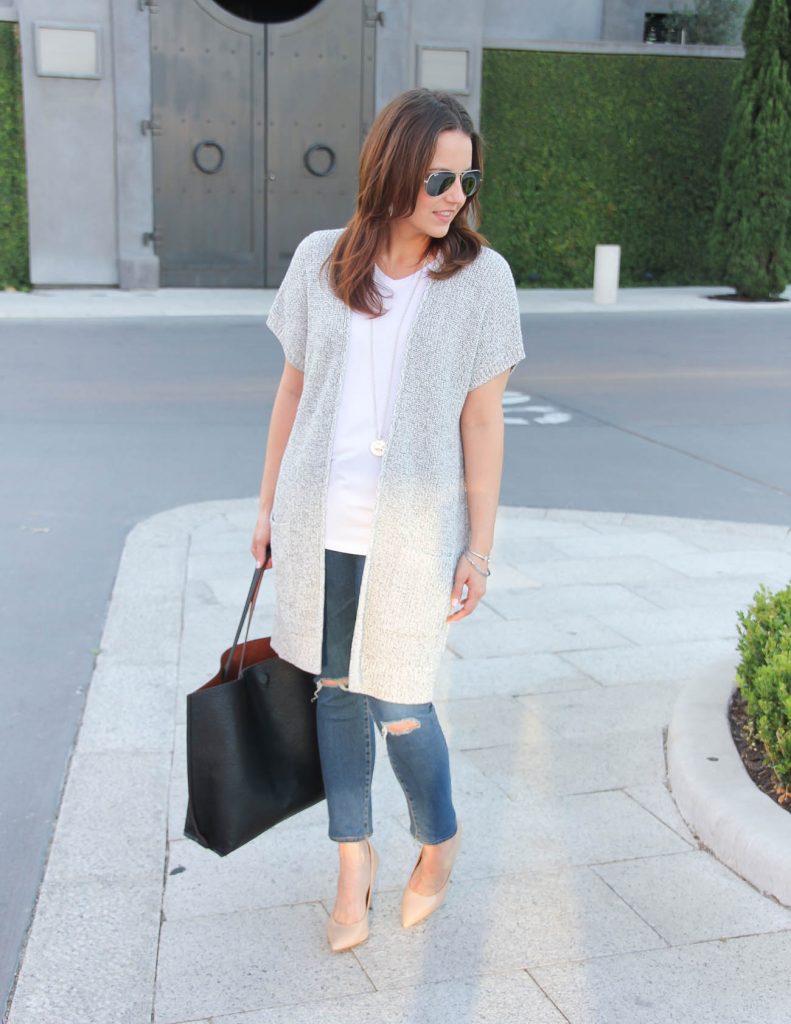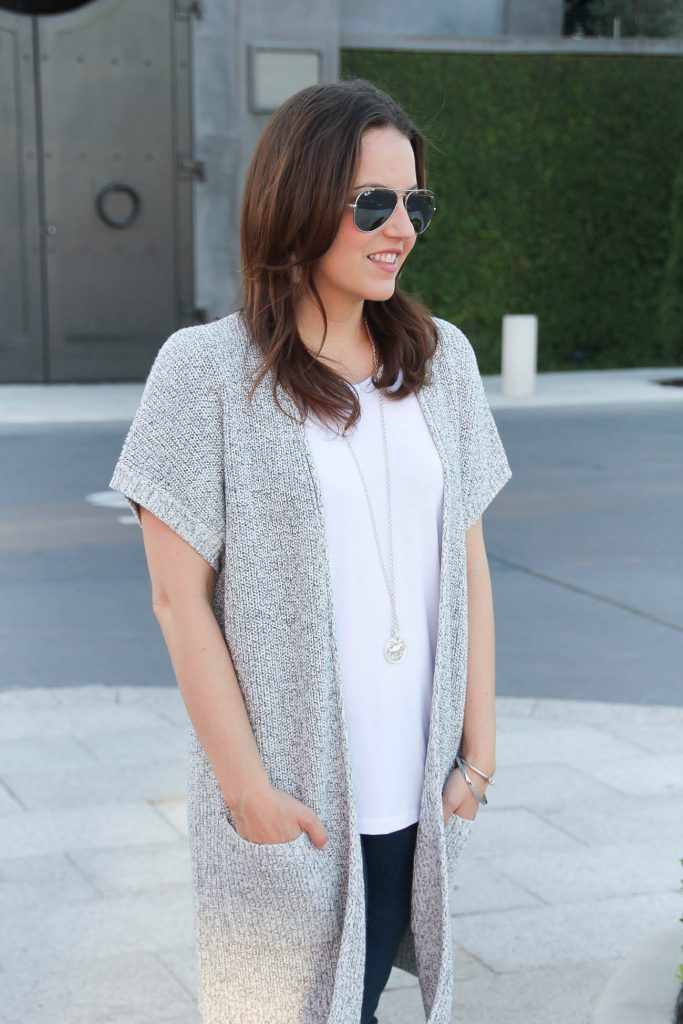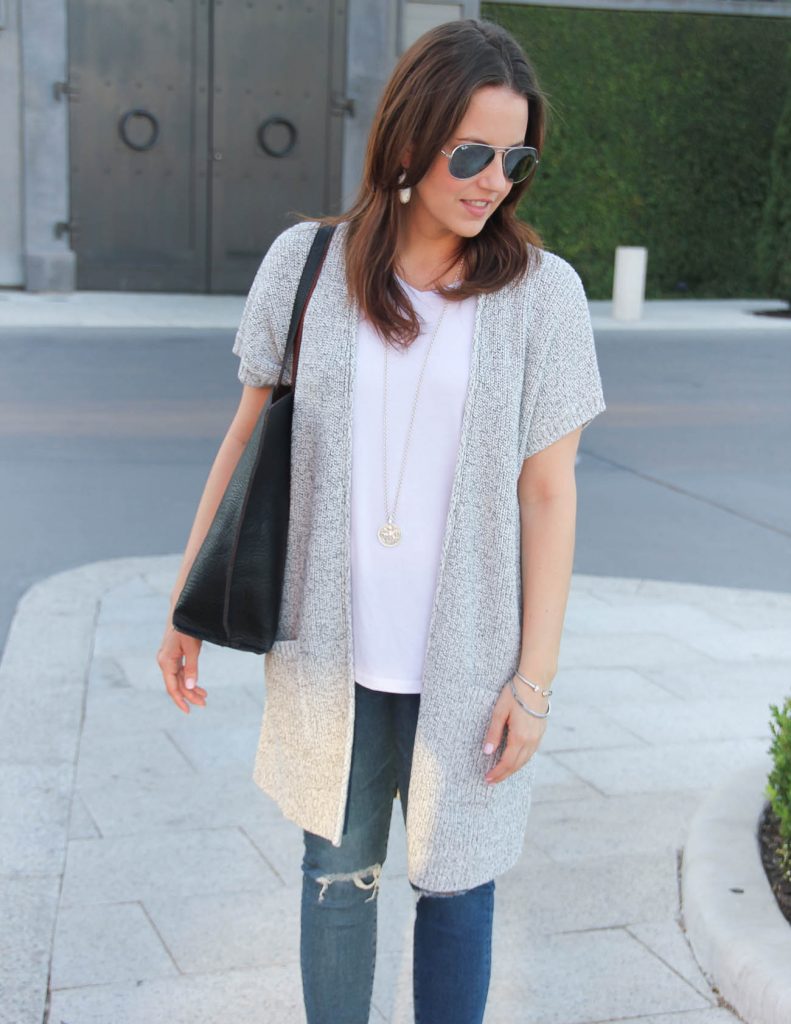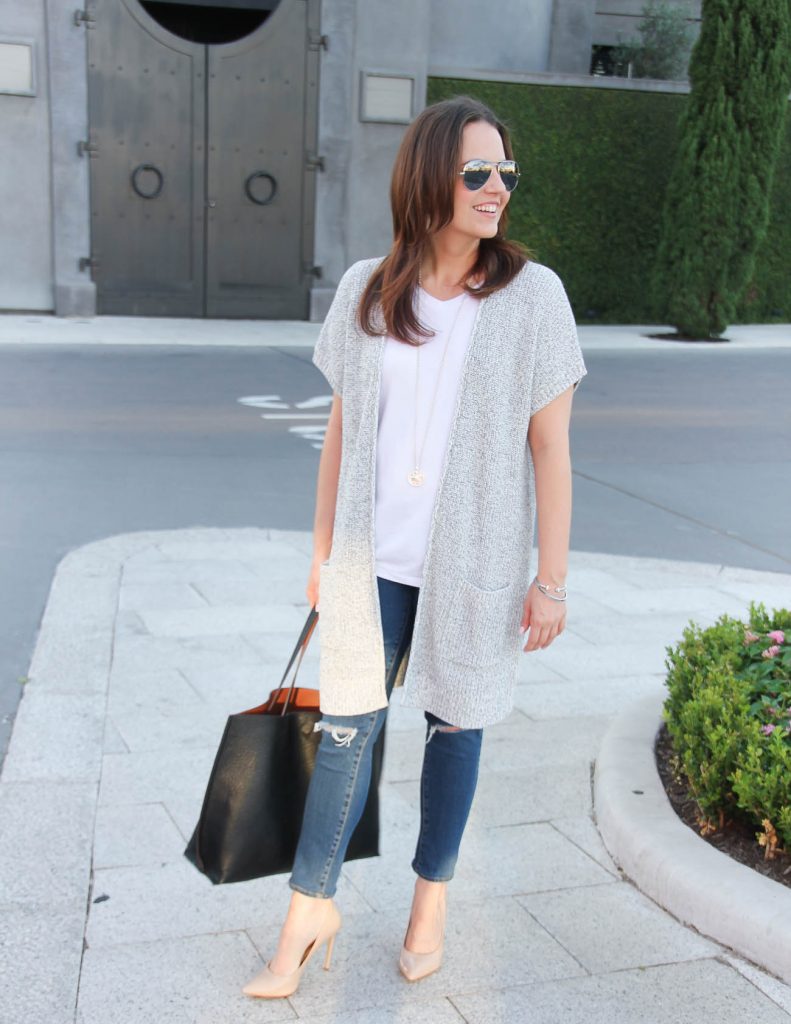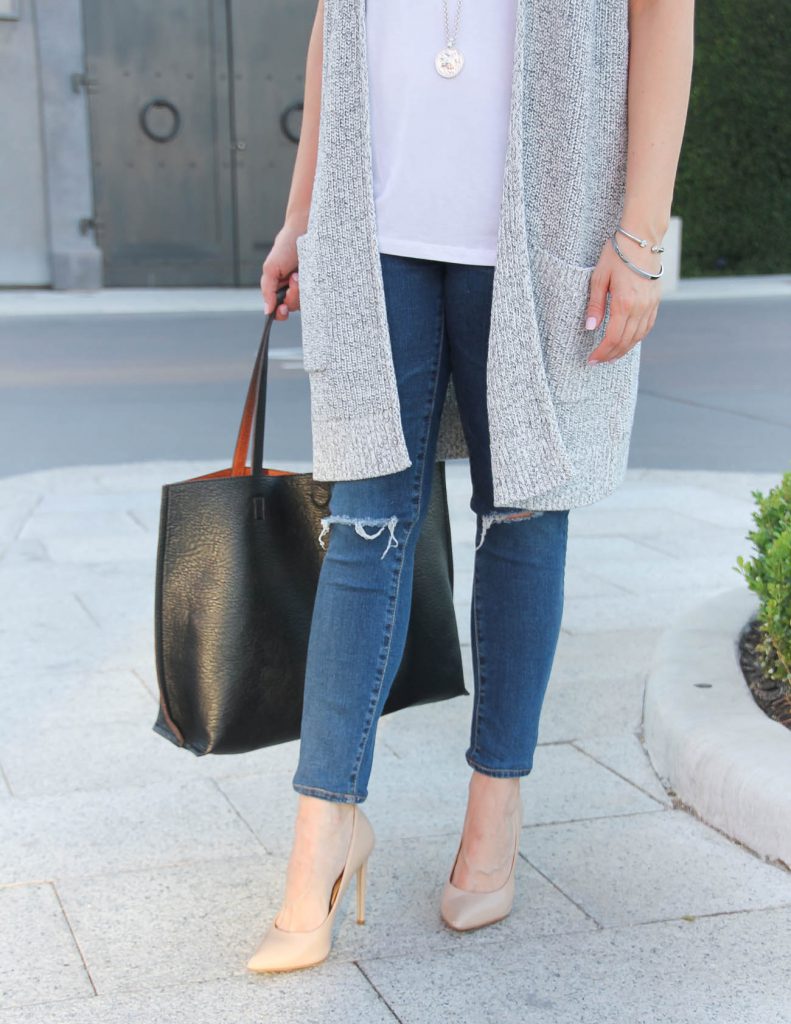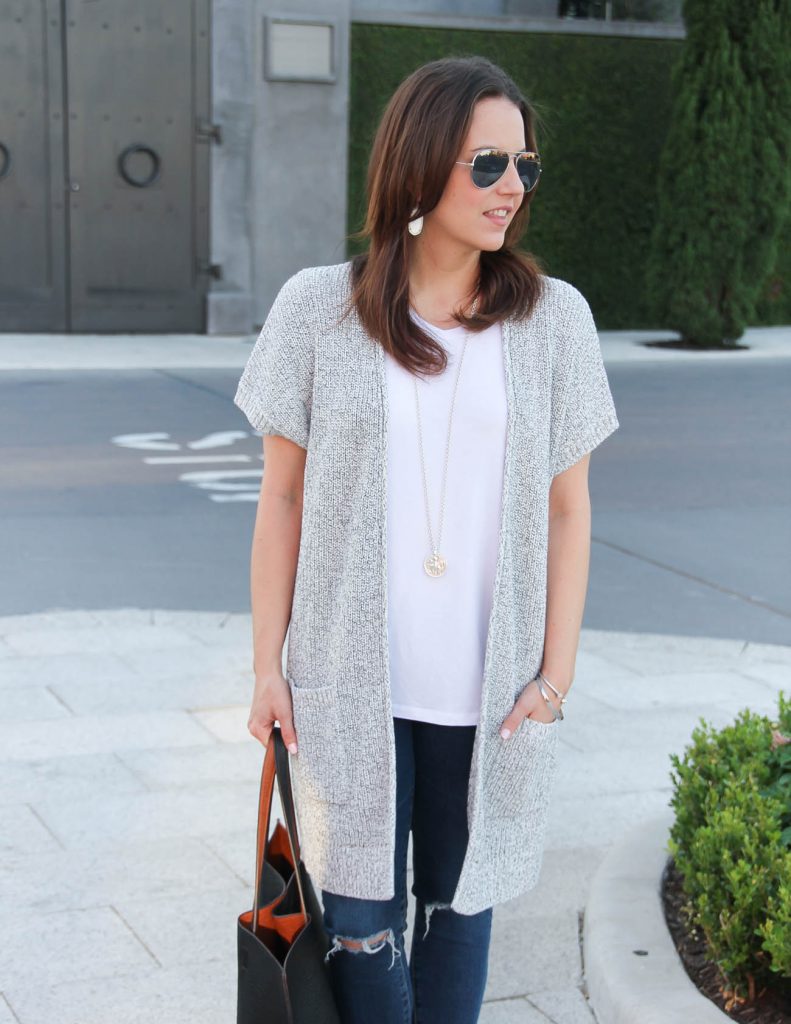 Hello Hello! How was your weekend?!? We had so much fun down in Galveston. It was perfect beach weather – warm with a good breeze.  We also ate at some yummy new to us restaurants too.  Overall a very successful little beach getaway.  We are already trying to decide when to go back.
I feel like this outfit is kind of basic, but I just love it.  Sometimes putting a few simple pieces together can really turn into a gorgeous, chic, sophisticated  outfit.  It's no secret long cardigans are one of my favorite add ons.  With the weather warmer, I start reaching for sleeveless and short sleeve versions.  This gray short sleeve cardigan is so cozy.  It's one of those pieces I will wear to work a ton with dresses, pencil skirts, and my skinny work pants, but I love how it easily dresses up something as simple as a plain white tee.
Speaking of plain white tshirts, LOVE this one!  It's on the pricey end at $32 for a basic tee, but I think it's worth it.  For starters, it's super soft and not super clingy. Best of all, it's not see-through!!!!!!!!!  I feel like this is the hardest thing to find with white tees these days.  I wear this with a nude bra underneath, and it's perfect!  I ordered a small, but I will probably consider a XS if I order another color.  I like the slightly loose fit of the small with the white, but I could also go for a more fitted look too.
I hope ya'lls week is off to a wonderful start! It's Style File Link Up day, so be sure to scroll on down and join in on the fun!  Thanks for stopping by!
SHOP THE LOOK
Love this post? You may also love: