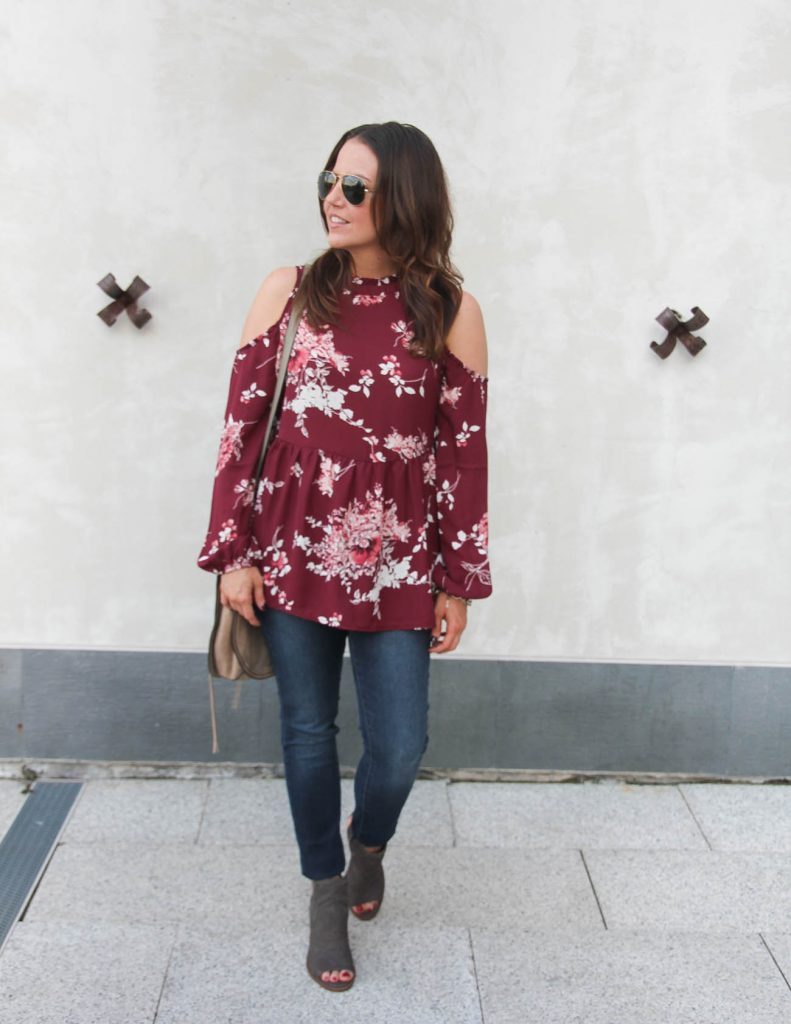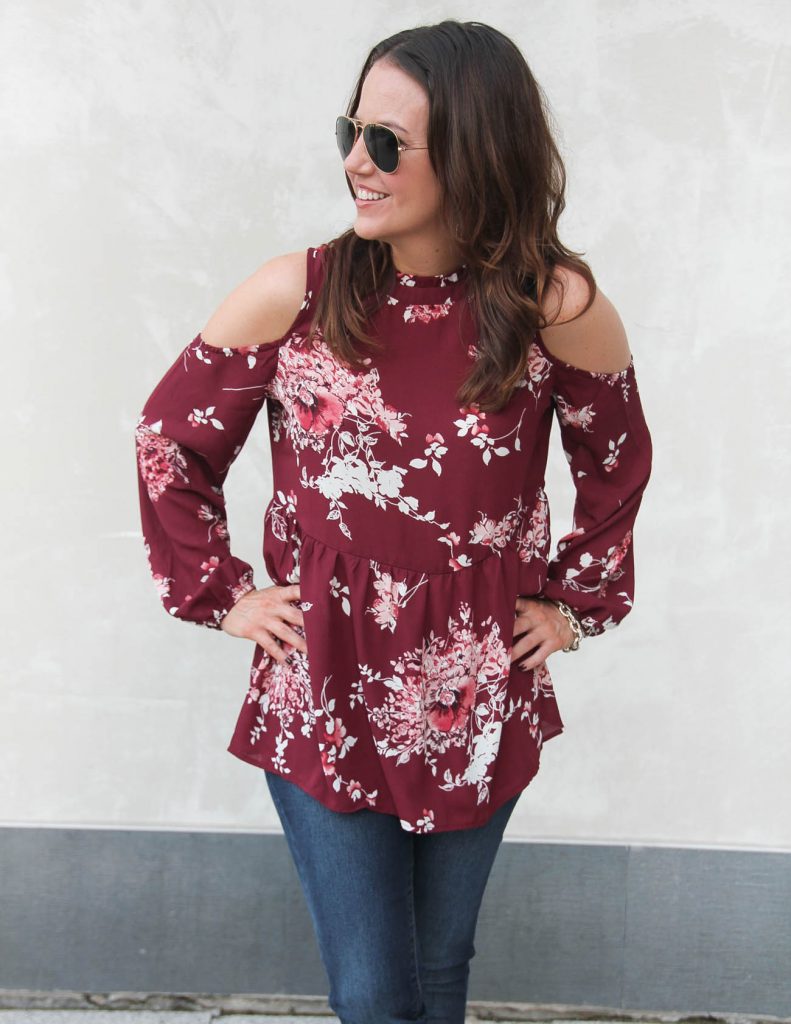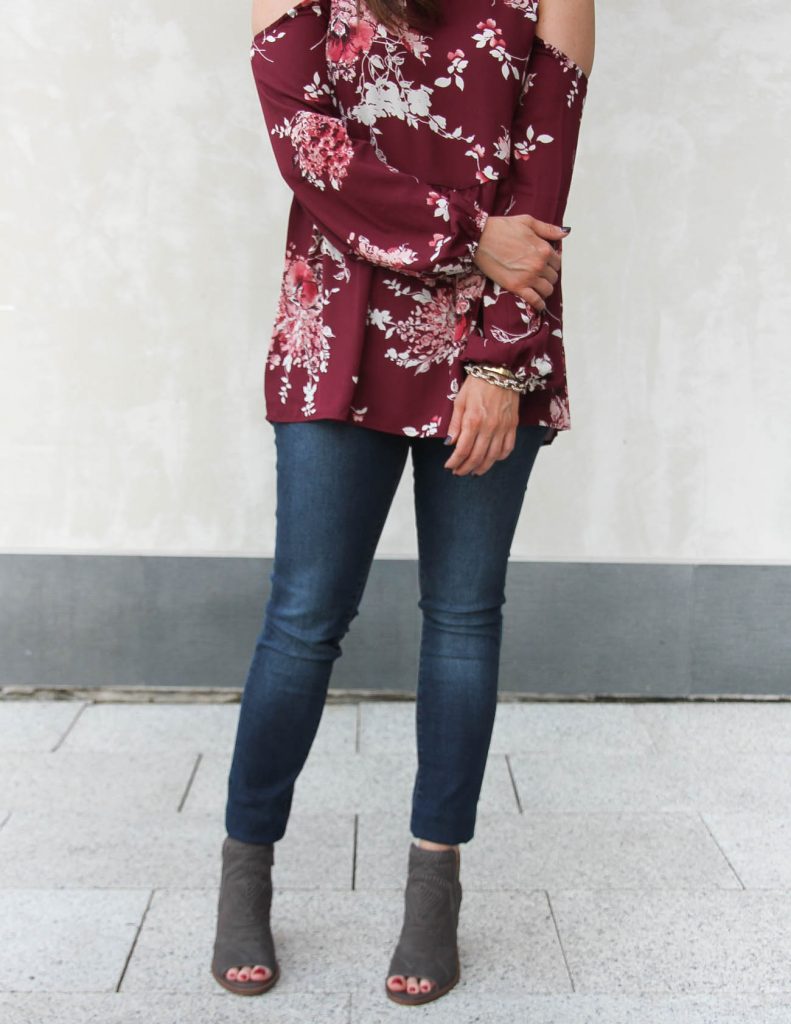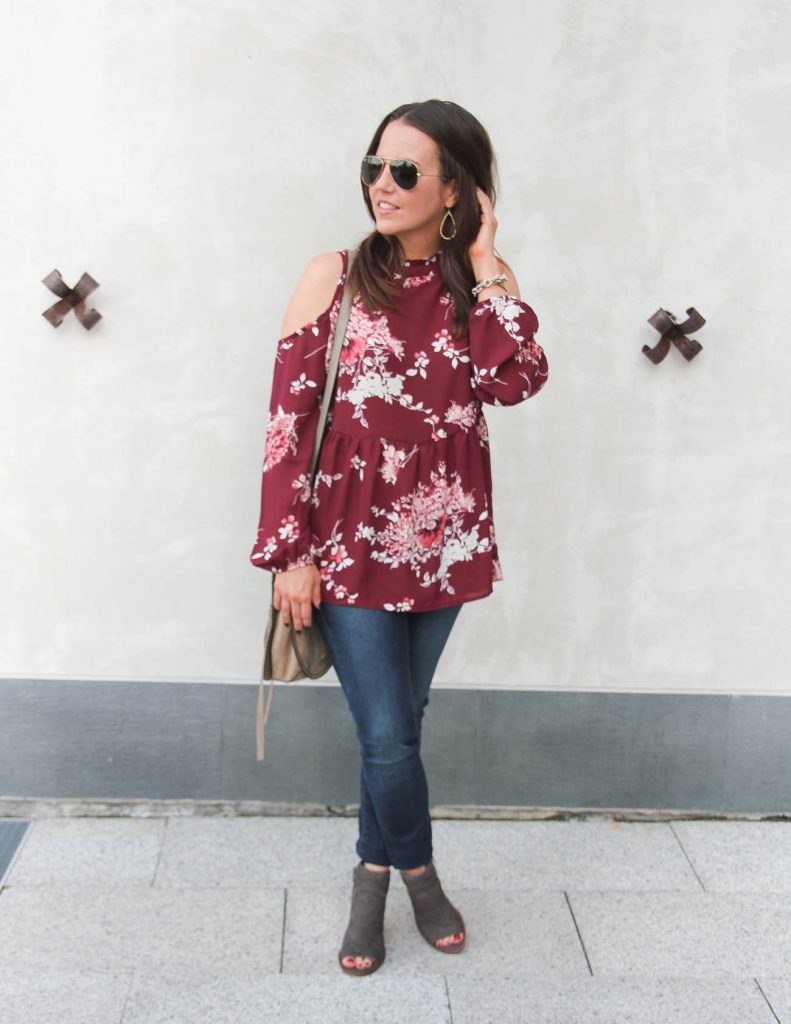 Late last week, my first round of purchases from the Nordstrom Anniversary Sale arrived and of course I couldn't wait to start sharing all the cute outfits.  So get ready for some fall outfit inspiration over the next couple of weeks! I wanted to share now while they are still on sale, and hopefully still available.  Seriously the items in this sale are going so fast! I'm still waiting for these jeans to come back in my size so I can buy them.
I have a few favorite tops from my purchases, but this one may be my favorite and it's only $32!  You know I love pretty much anything that comes in burgundy, and the color is just gorgeous for fall.  I really like the cold shoulder, high neck, and baby doll design of this top.  Lots of things going on, but they work so well together.  The top is comfortable and lightweight which is nice for our warmer fall days.  I love the length perfect with skinny jeans.
Speaking of skinny jeans, these are only $39!!! They sold out during early access and made a brief appearance day 1 of public access.  The denim is a little thinner than my $100+ pairs, but they fit really well and are comfortable.  I did go down one size compared to what I normally buy.  I have heard good things about this brand, so I am excited to give these a try.
Last but not least, my gorgeous peep toe booties.  My only shoe purchase this year, and I am so happy with it.  These come in three colors, but I was really drawn to this grayer shade.  I don't own any other shoe in this color, and I think it's going to pair great with fall jewel tones and all of my more neutral faves like black and beige.
For the fit on these, I ordered my regular size. I contemplated if I should go up a half size, but I decided to stick with these in hopes they stretch because they are not super tight.  The main area of concern for me is the portion that goes over the toes.  When I was walking around shooting photos in them, I didn't really notice any tightness, so I think it was a good decision.
Have you shopped the sale? What has been your favorite item so far?
Also, don't forget it's Style File Link Up Day so scroll on down for more outfit inspiration!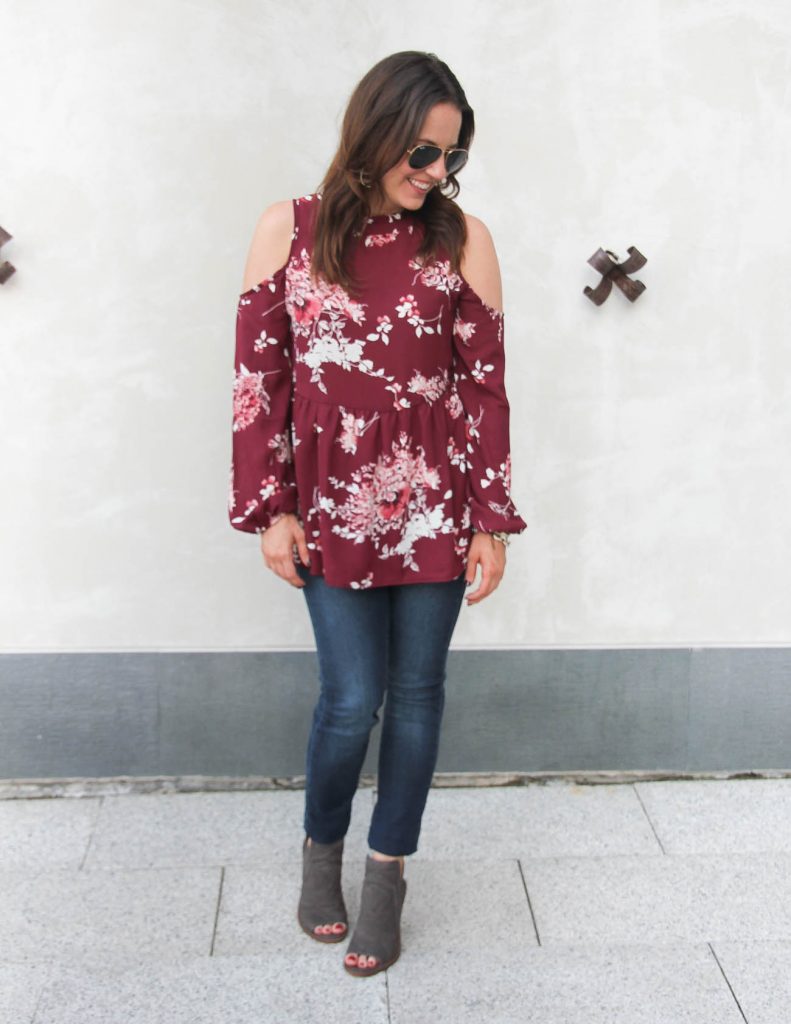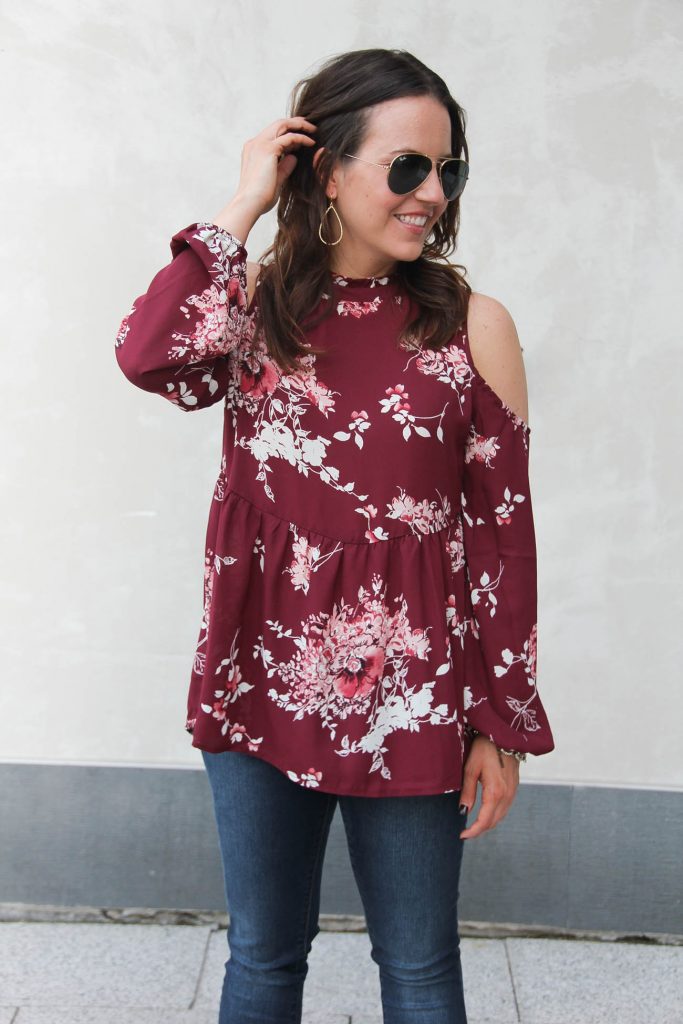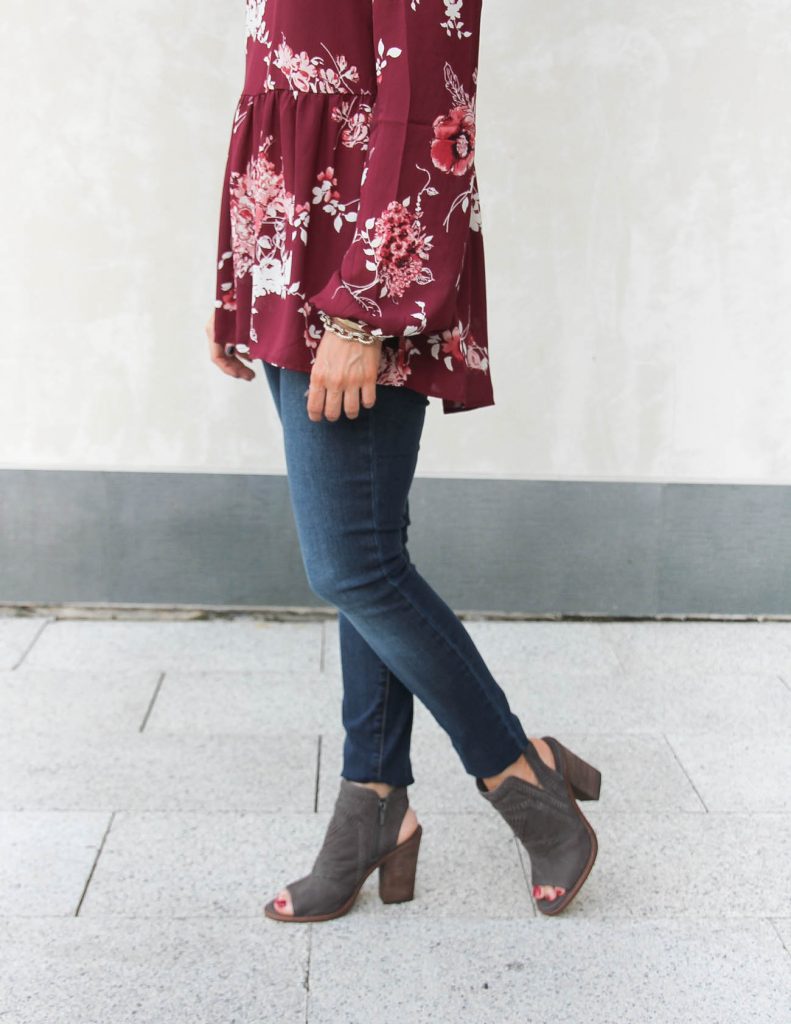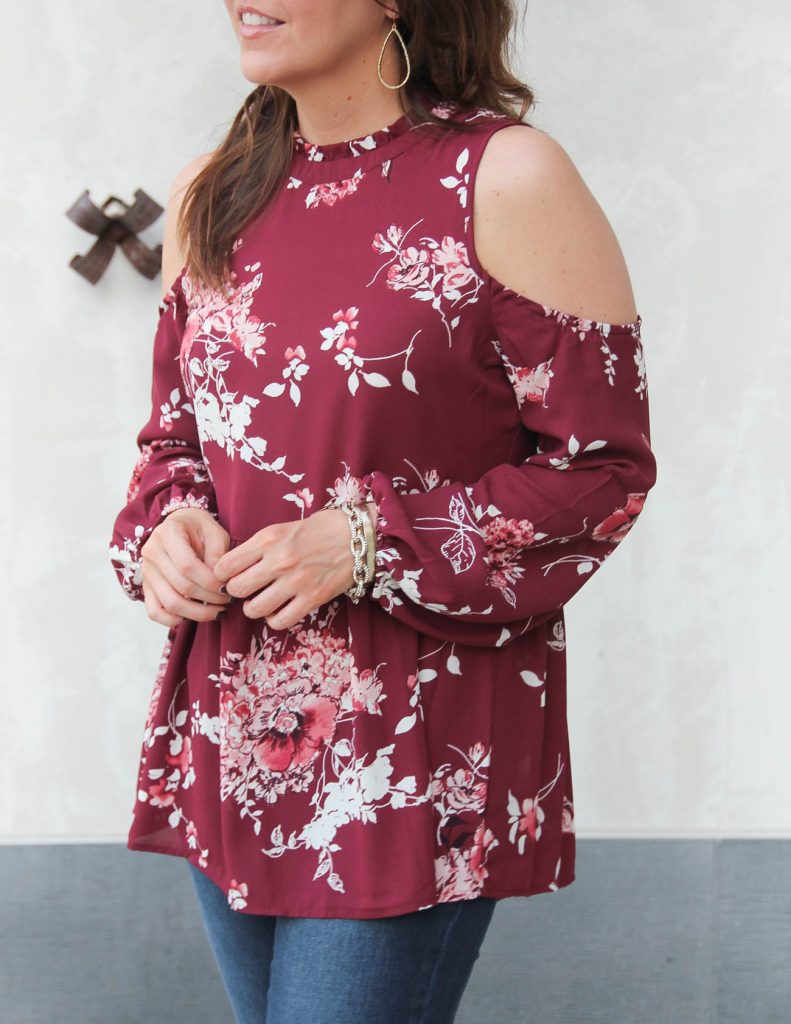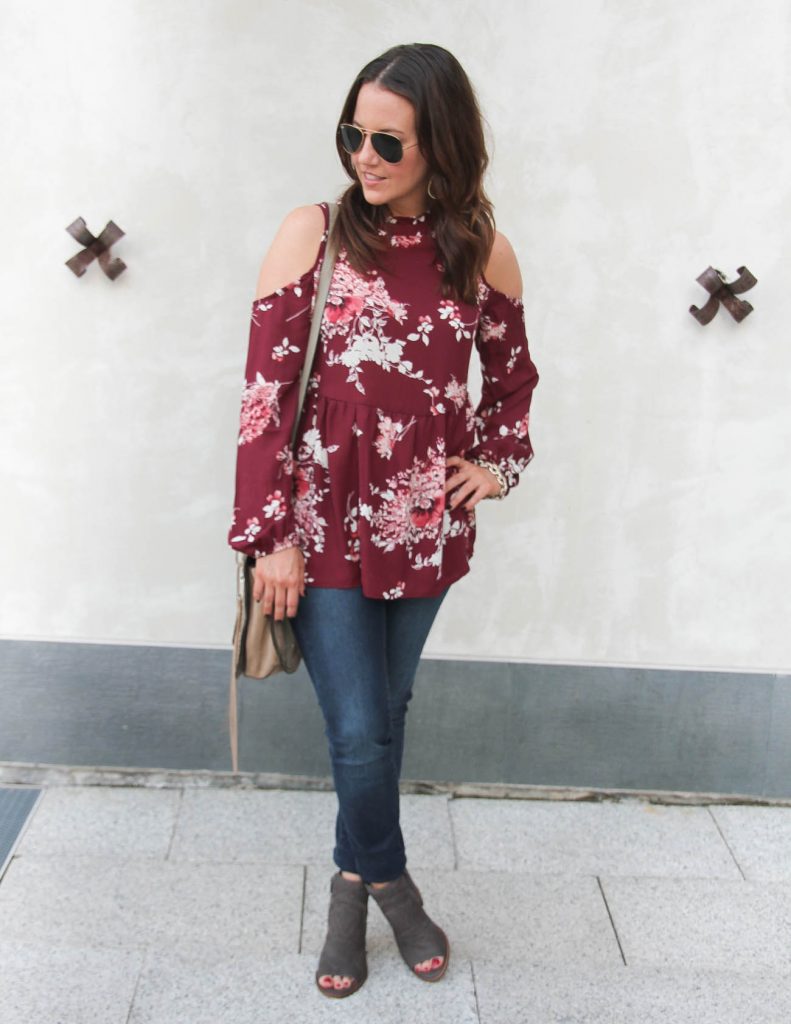 SHOP THE LOOK
Love this post? You may also love: