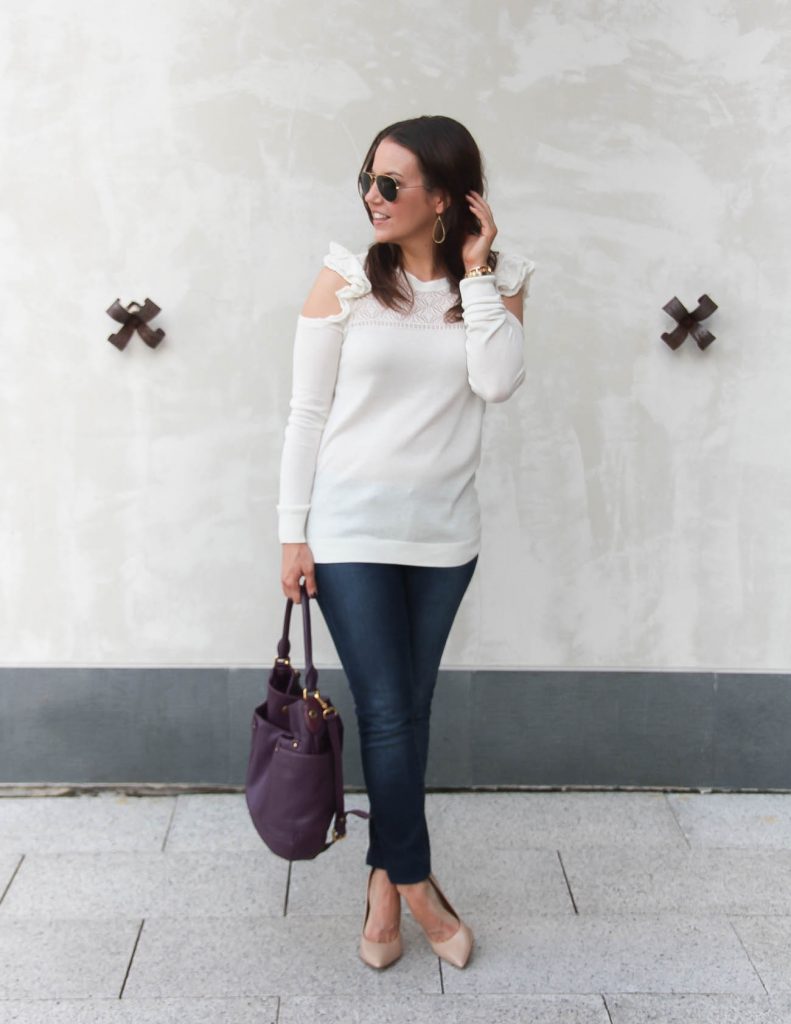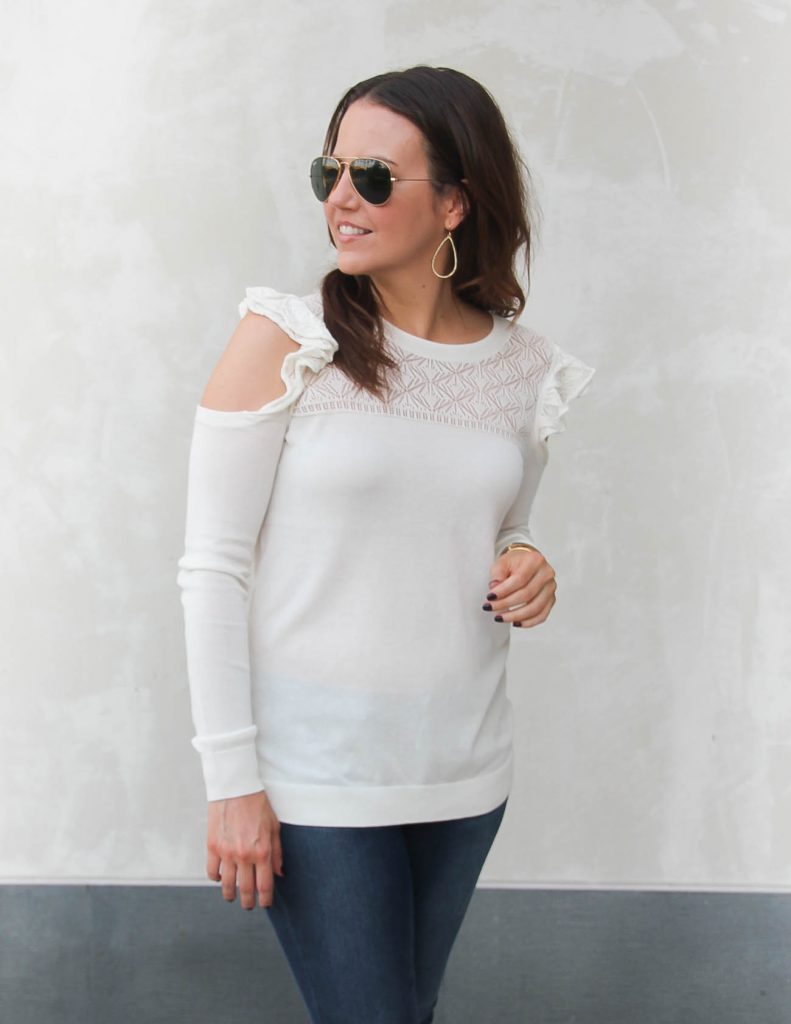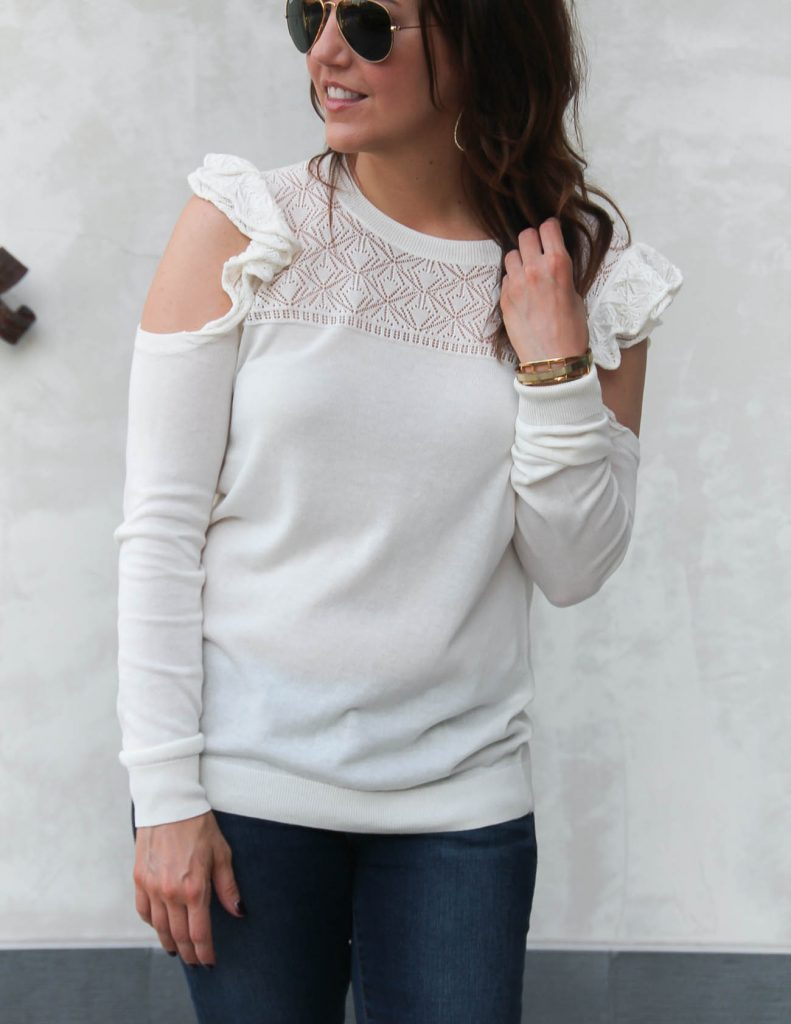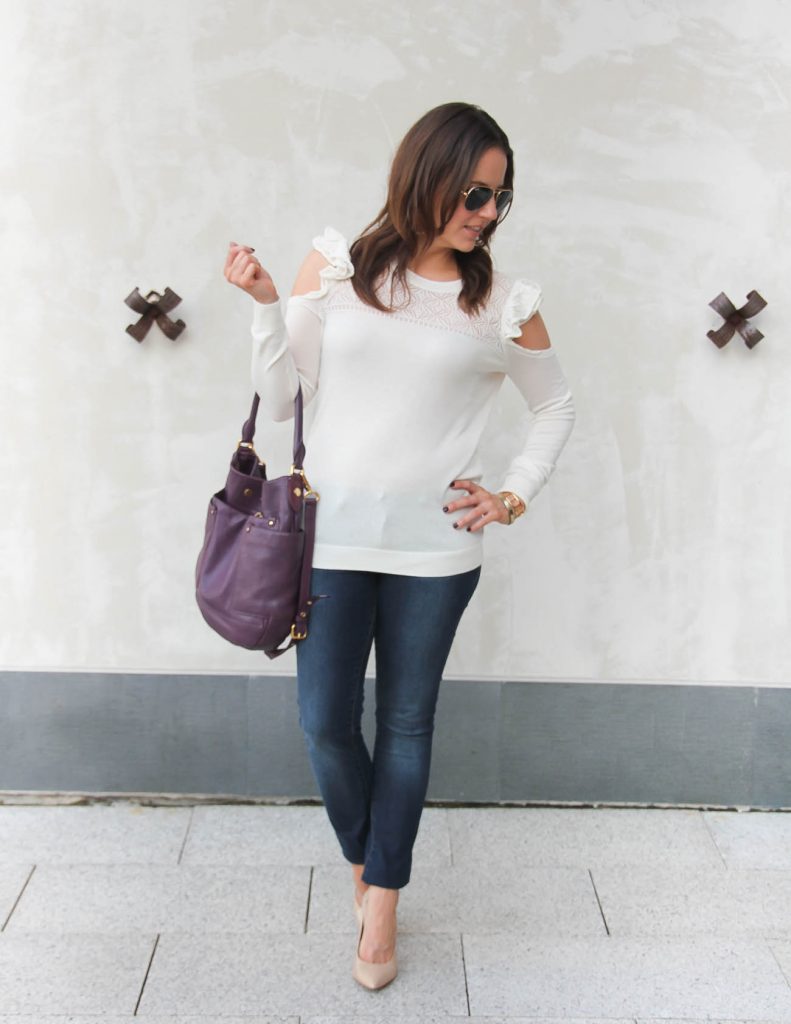 Hello Hello! I'm sharing another cute little Nordstrom Anniversary Sale find today!  Ok I know it's totally not the season or weather for this top, but by the time it is I feel like this cute cold shoulder sweater will no longer be available.  I decided why not share it now and while it's still on sale!
This sweater has several cute little details from the lace like knit across the chest to the pretty shoulder ruffles to the fun shoulder cutouts.  I liked this sweater because it was different and had some pretty and feminine touches.
The sweater is on the thinner side, so you may need a cami underneath it.  I didn't wear one for the pics, but I might when I officially wear it out.  I love thin lightweight sweaters, because we really don't get much cold winter days, so they are perfect.
Also, you guys I found my purple bag online!!!  Like the exact one!  I purchased mine at Nordstrom Rack a few years ago, and I rarely find it anywhere online.  So if you eye it every time I share it, there it is!!
It's also Style File Link Up Day! So scroll on down to share your latest outfit post or to find more fabulous style inspiration. Thanks for stopping by.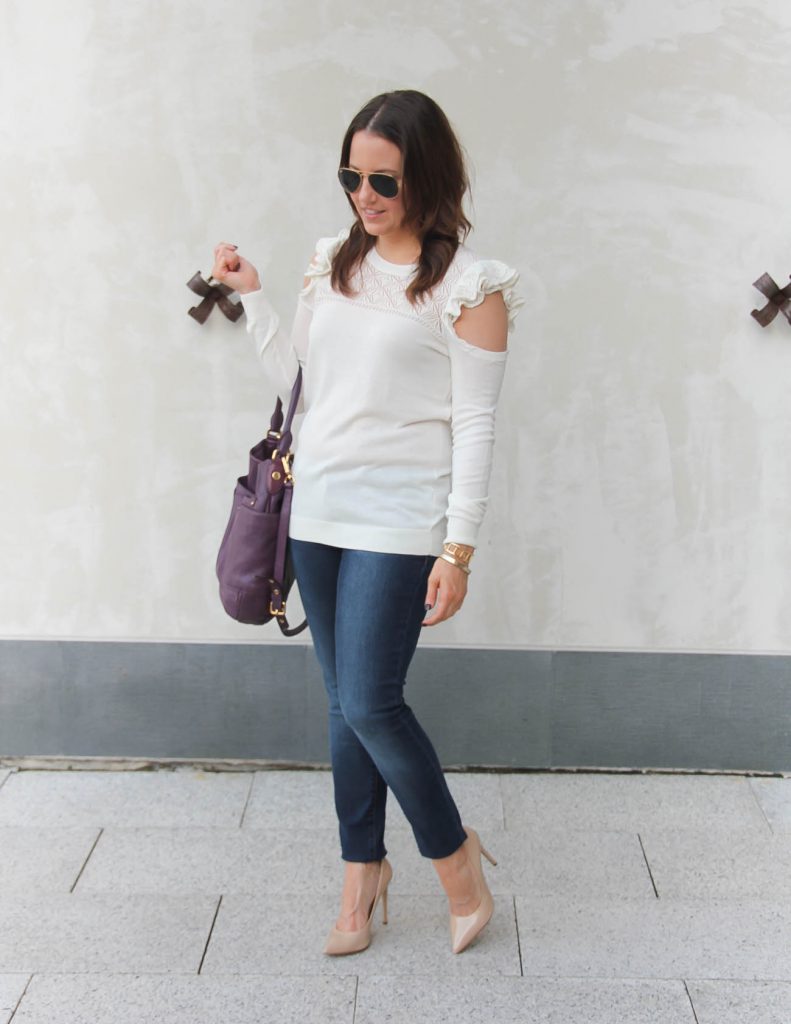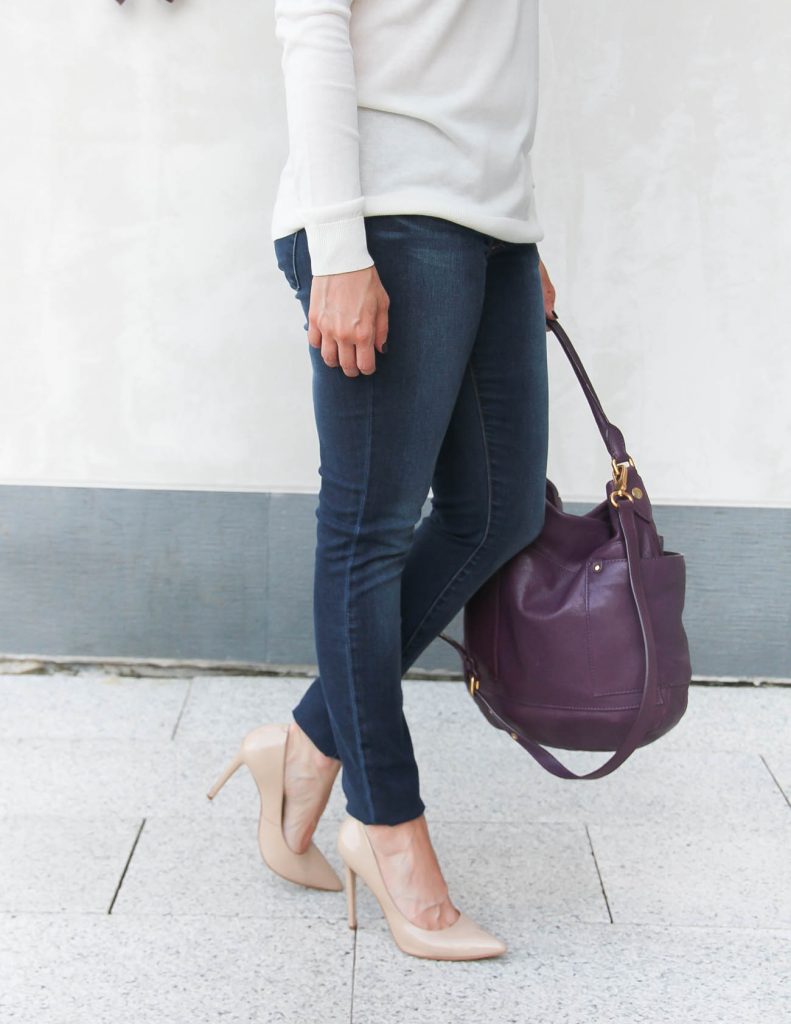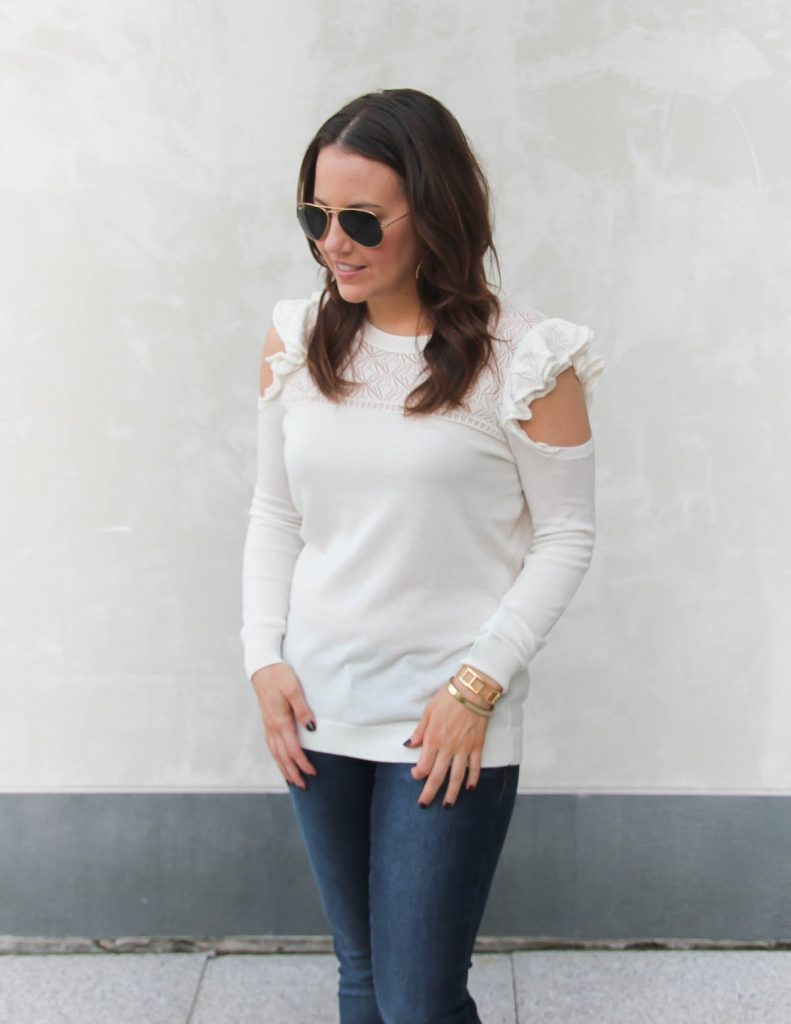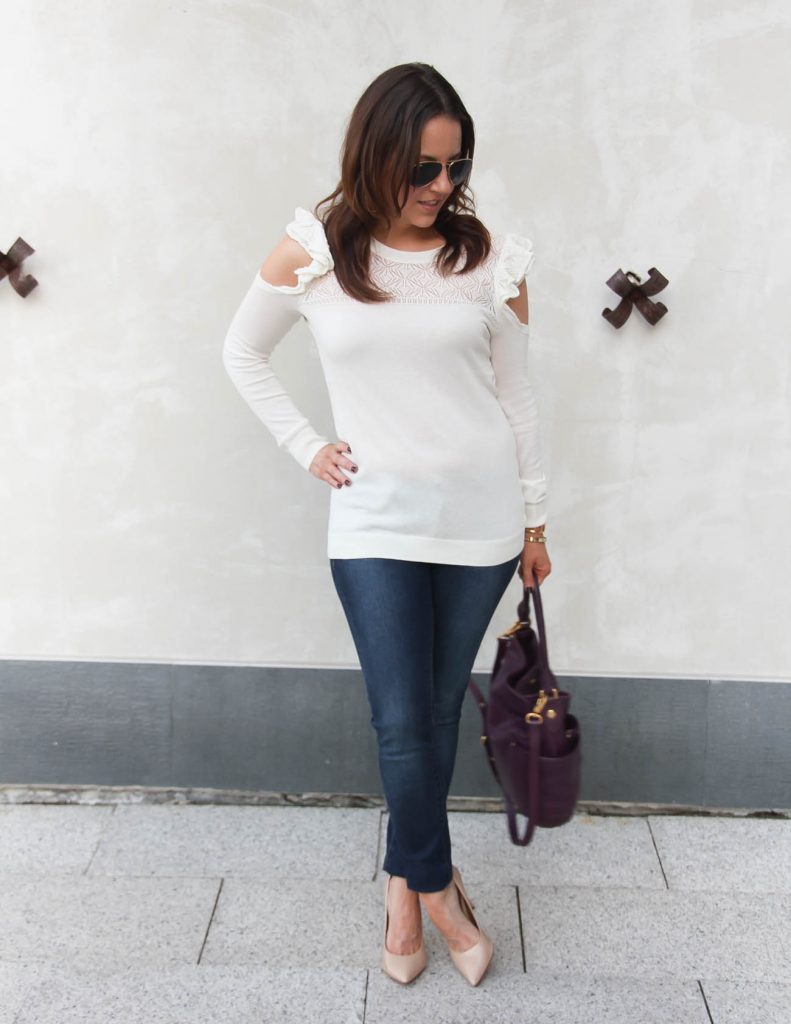 SHOP THE LOOK
Love this post? You may also love: