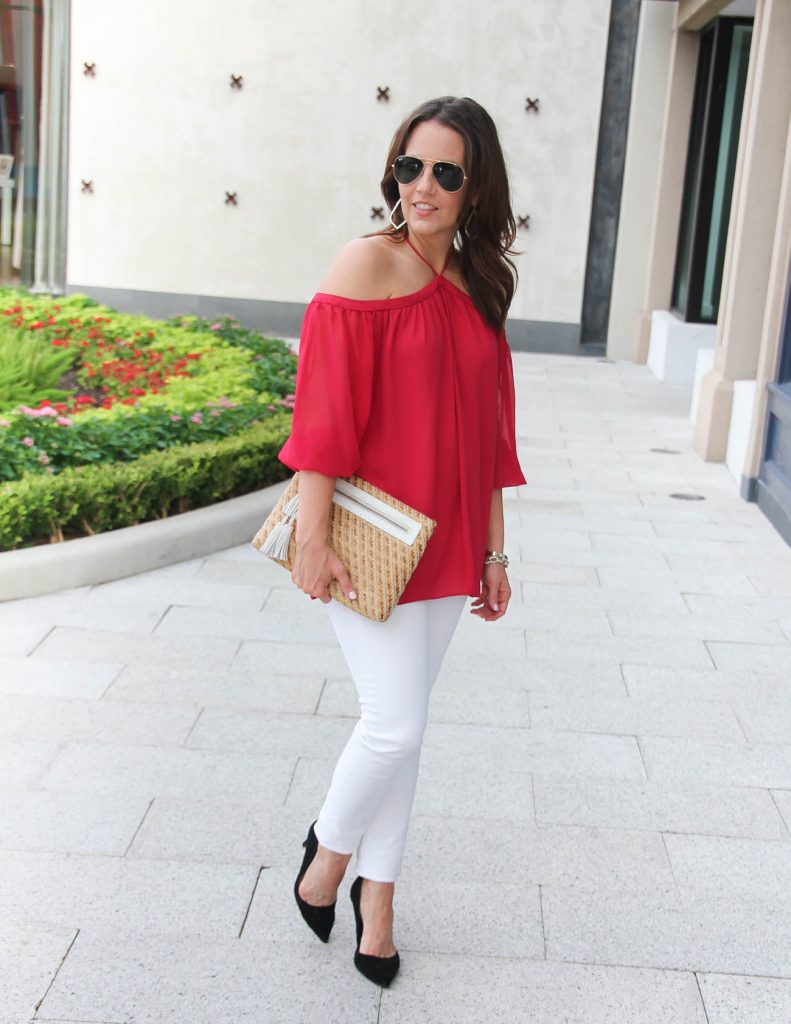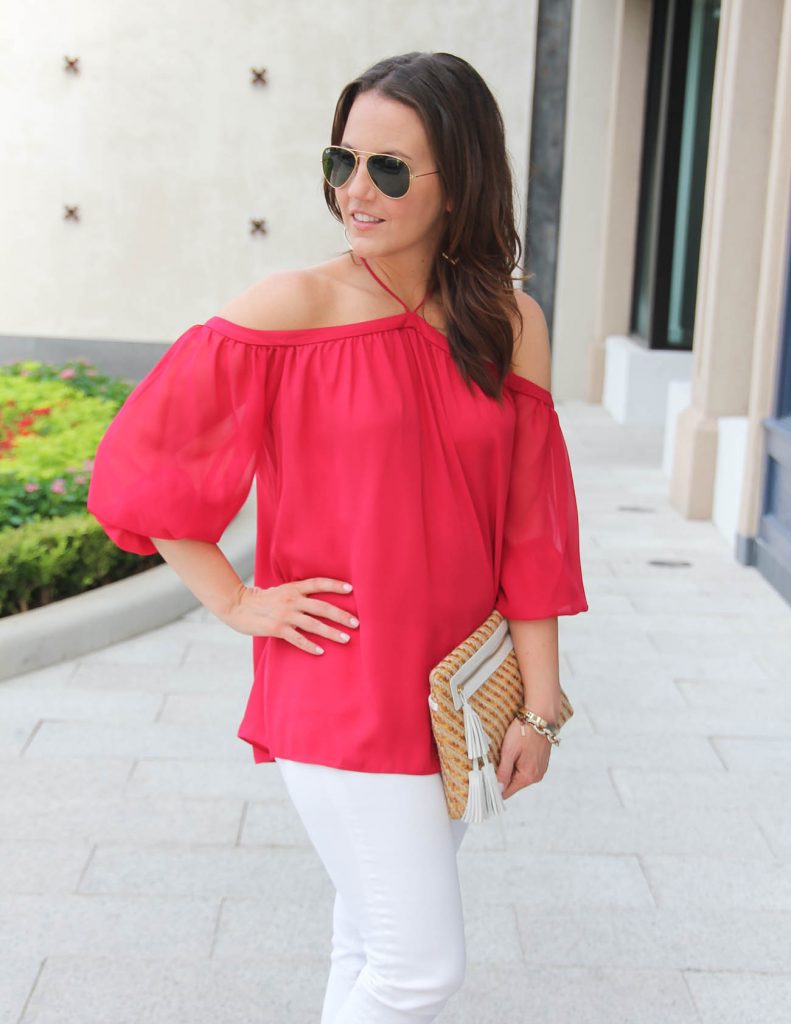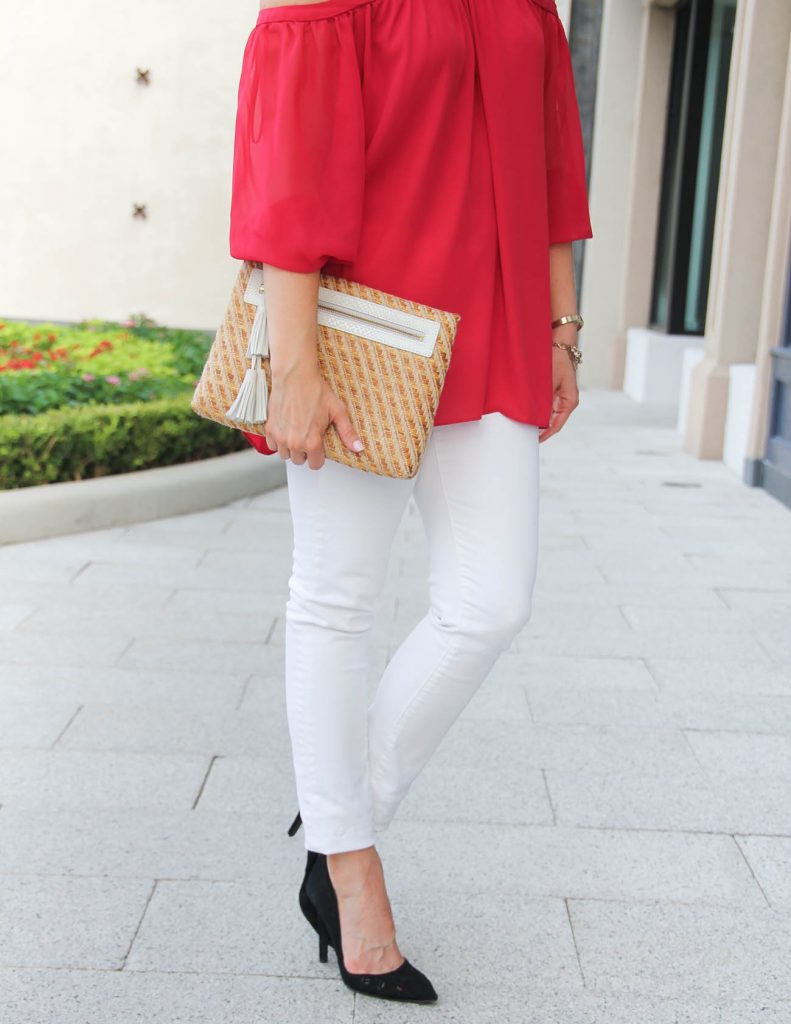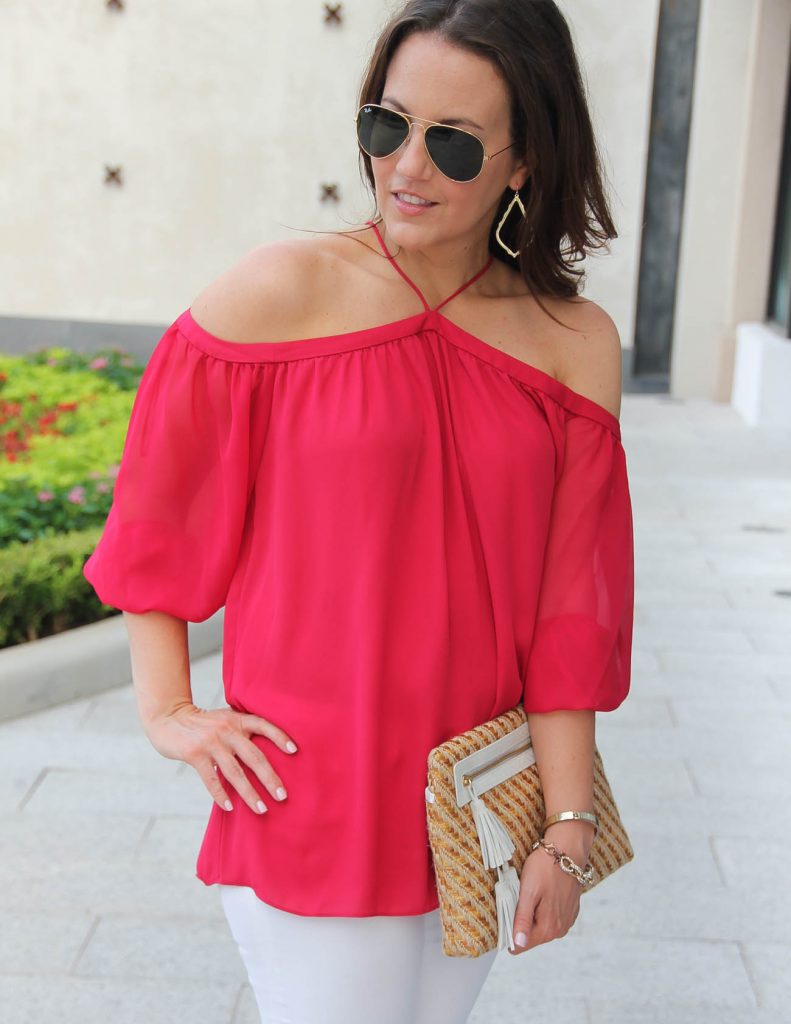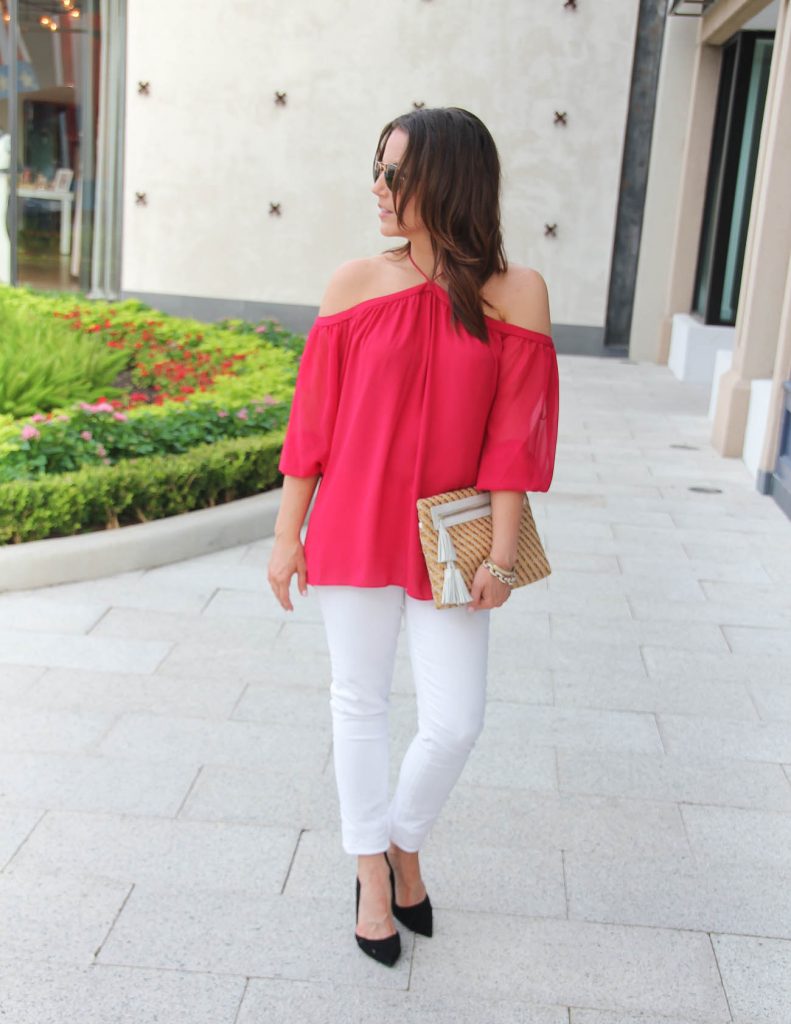 Hello lovelies!! So about a month or so ago, I was reading an article about Victoria Beckham, one of my celebrity style faves.  She talked about colors affecting your mood, and red being happy, optimistic, and strong.  She was wearing a red dress at the time for one of her collection launches at Saks.
I really liked the idea of color boosting your mood and making you feel strong, powerful and a little happy too.  It was on my mind when I was trying to decide on which color to buy this gorgeous top in.  It comes in 14 different colors and prints.  I saw the red, and my mind thought back to that article and said yep I'm getting this in red.
I love off the shoulder tops that have some support at the neckline.  It holds them in place, so no worries about keeping your top up.  The flowy chiffon material is so pretty and moves really well.  It is slightly sheer in the body portion.  I didn't feel like I needed anything under the red, but a lighter shade might need something.  Bonus by the way, this top is currently on sale for 40% off!
Another good thing about this red off the shoulder blouse, it is going to transition perfectly into fall with some black jeans.
Alright you guys, it's Style File Link Up day!!! Keep on scrolling to share a little style inspiration or to check out more outfit ideas.  Thanks for stopping by ya'll.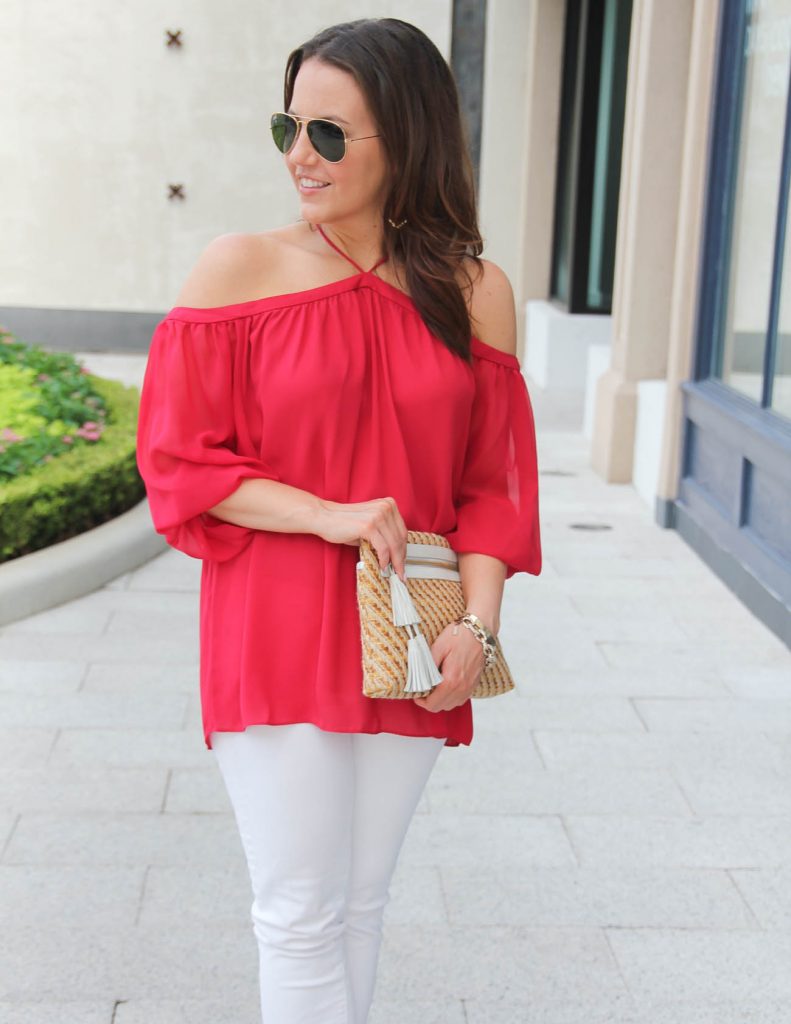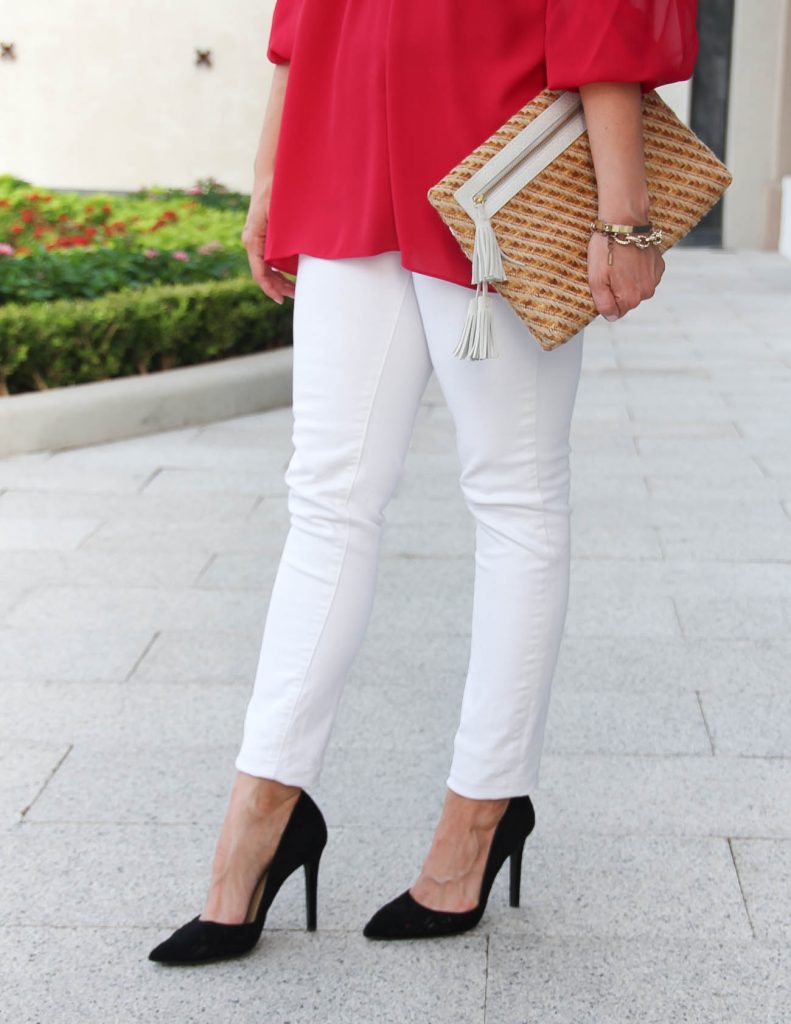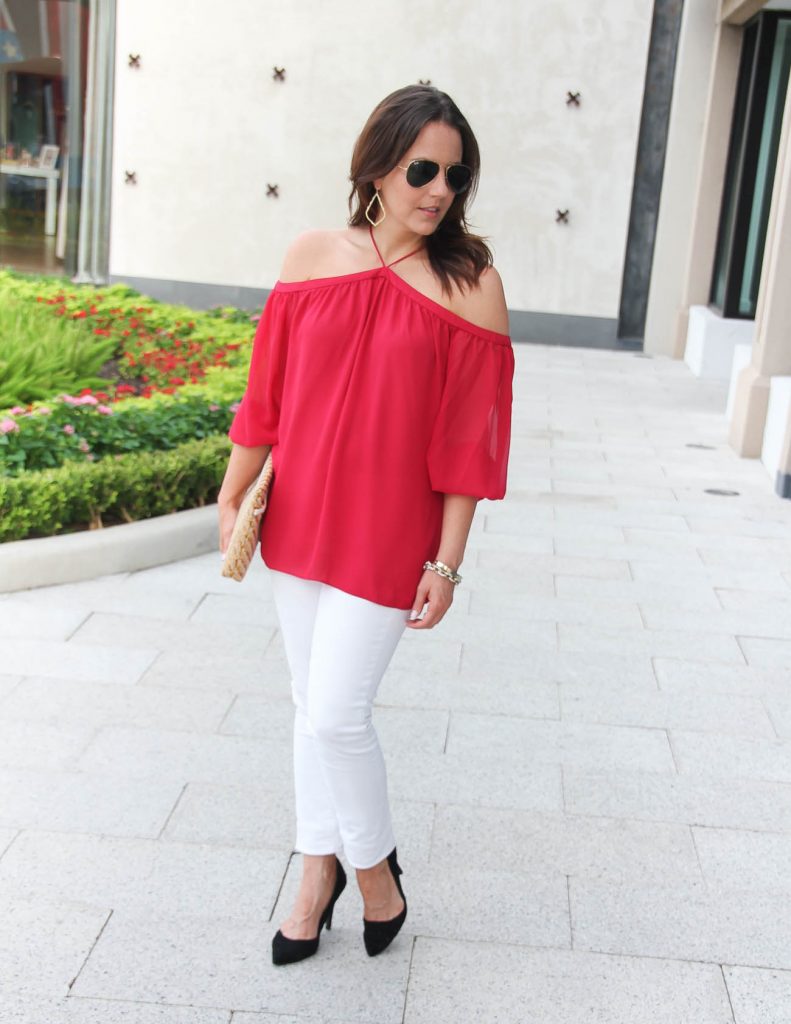 SHOP THE LOOK
Love this post? You may also love: