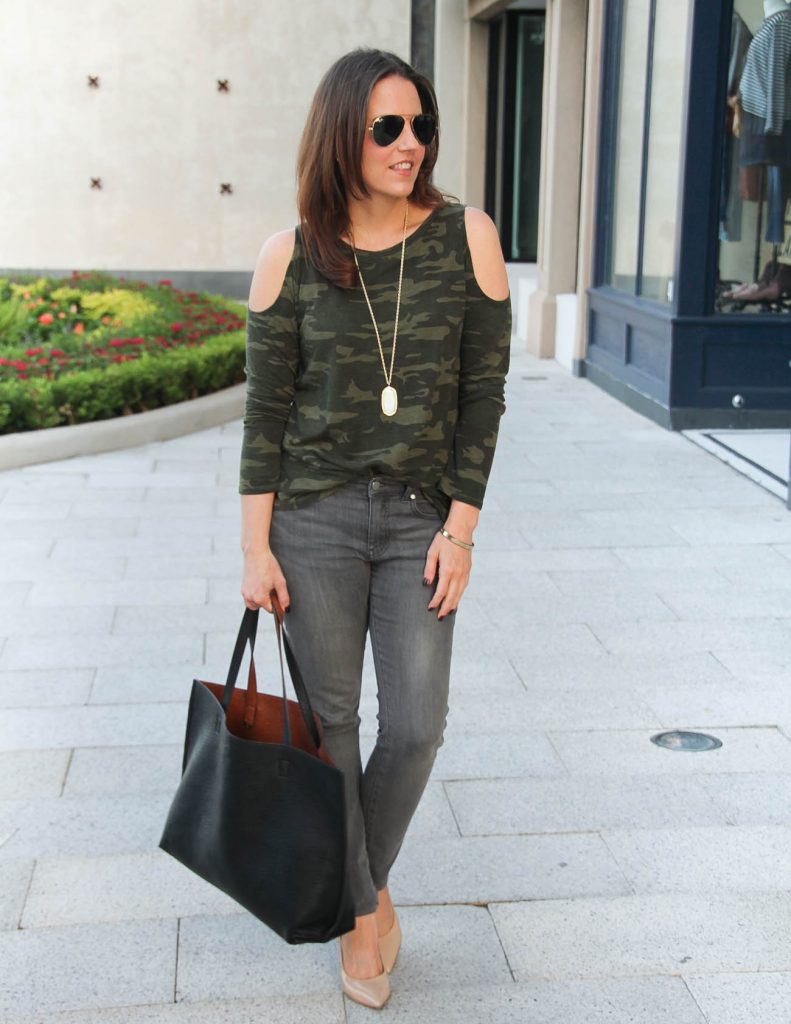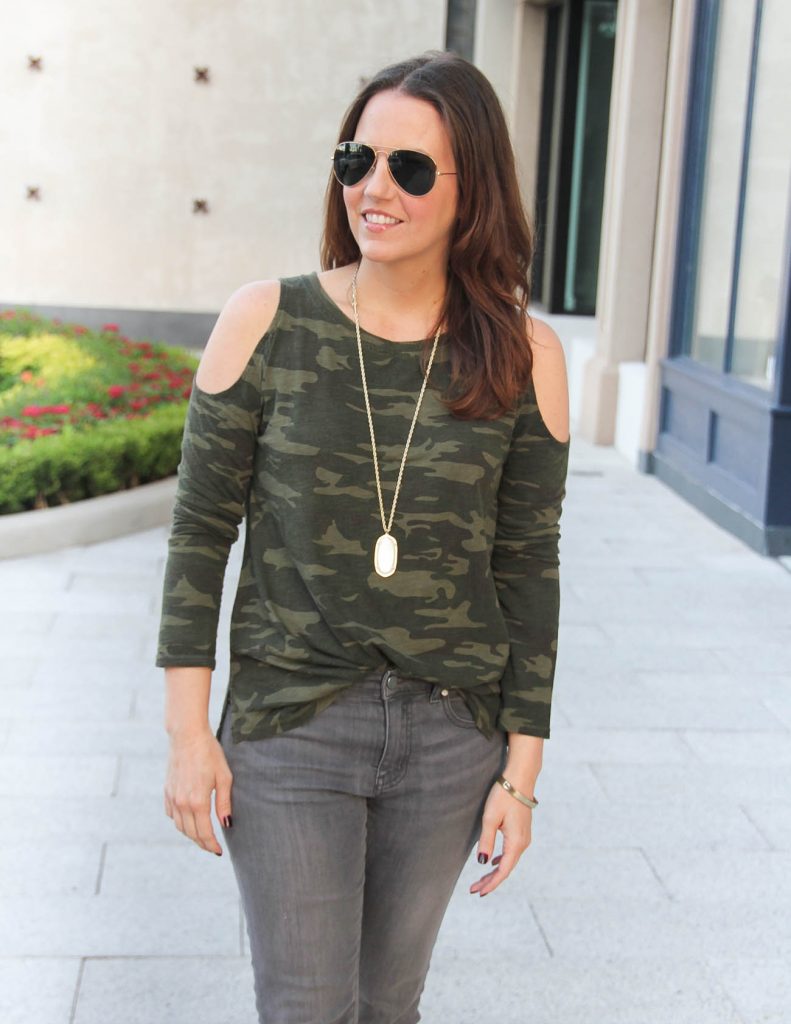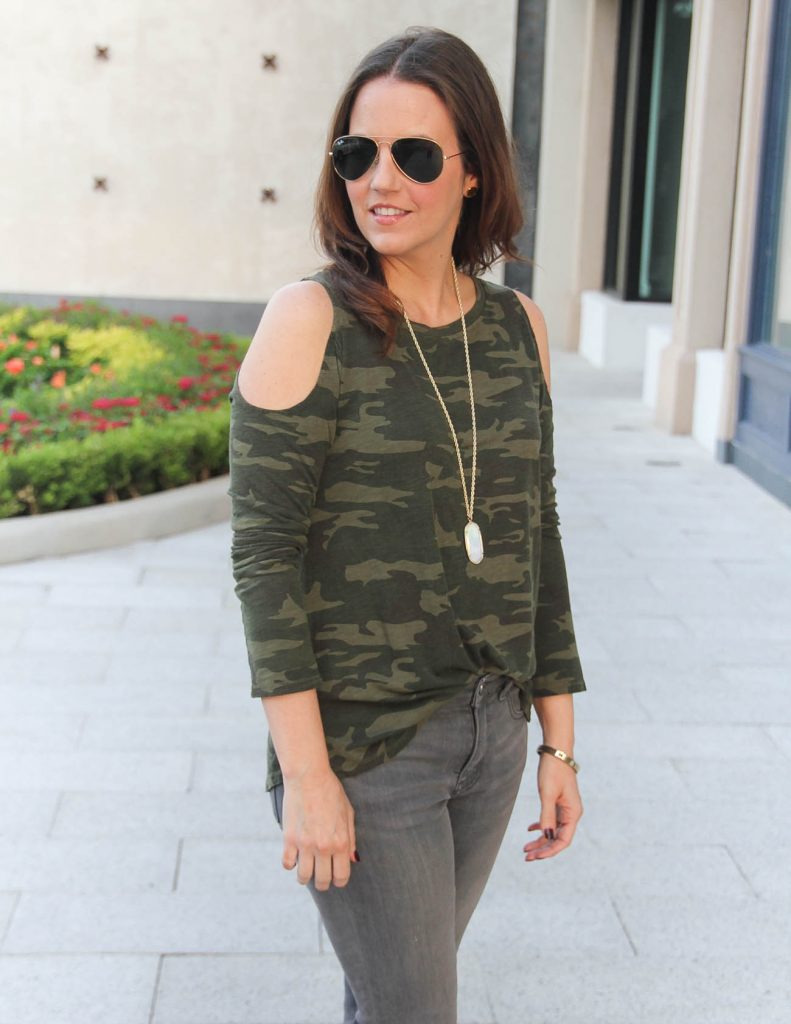 A few years ago, I never thought I would be styling camo on the blog!  I think it's a fun print for a v-neck tee for casual errand running or hanging around the house, but I was never big on wearing it much more than that.  Lately though, camo is taking over and this print is everywhere.  I feel like it's becoming the next leopard print.
If you are itching to jump on the camo scene, but want something different than basic blue jeans and booties today's look is for you.  Also, nothing wrong with the basic look either. I actually wore this camo cold shoulder top that way for brunch a few weeks ago.  Check it out HERE.
A few tips on how to wear camo print while looking chic and stylish – pair with gray or black jeans.  I think both of these colors can dress up a tee a little.  I chose to pair with gray because I felt the color was a little more unexpected.  When trying a new print, why not play a little and go with the color that's not commonly paired with it.
My basic tip for instant chic – add heels.  I know you've heard this one before, but it's the perfect add on.  I went with a nude heel because I wanted to keep the eye on the camo and gray combo.  If you wear camo with black jeans, try a fun color for your heel like red or pink.
For added style, I chose camo in a super trendy silhouette – the cold shoulder top.  It adds a trendier feel to the overall look.  This top is so soft ya'll!  I seriously could wear this all day. It's that soft and comfy.
What are your favorite ways to style camo print?  Share them in the comments, so we can all have some new ways to wear this print.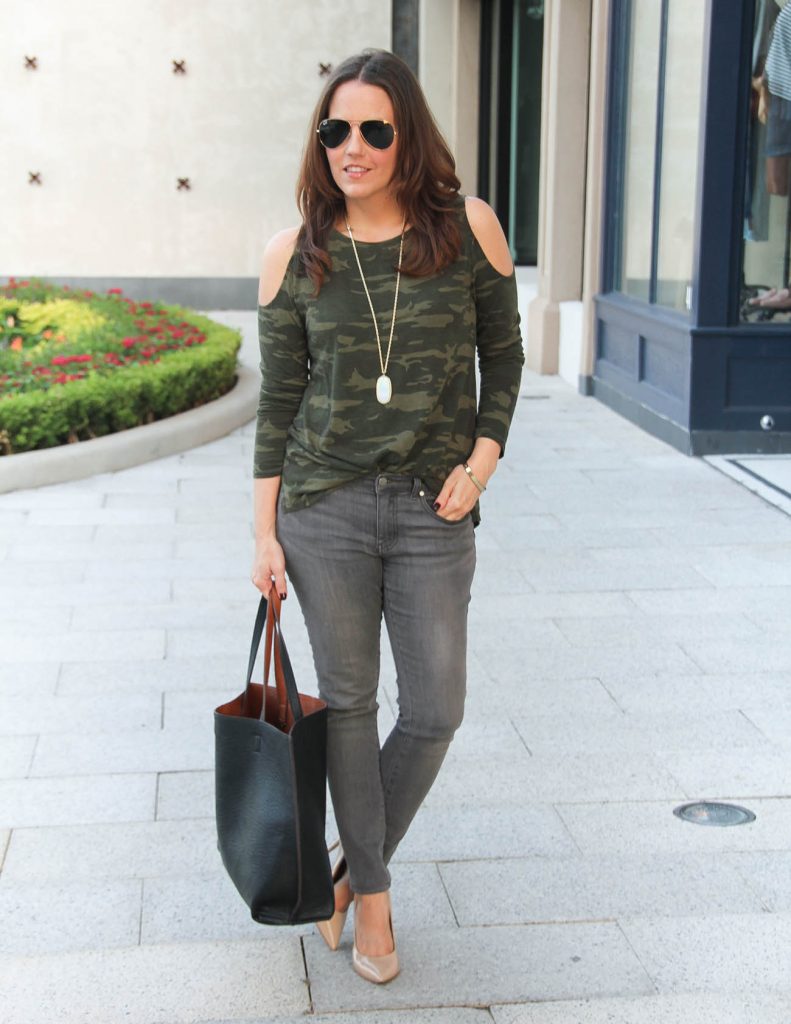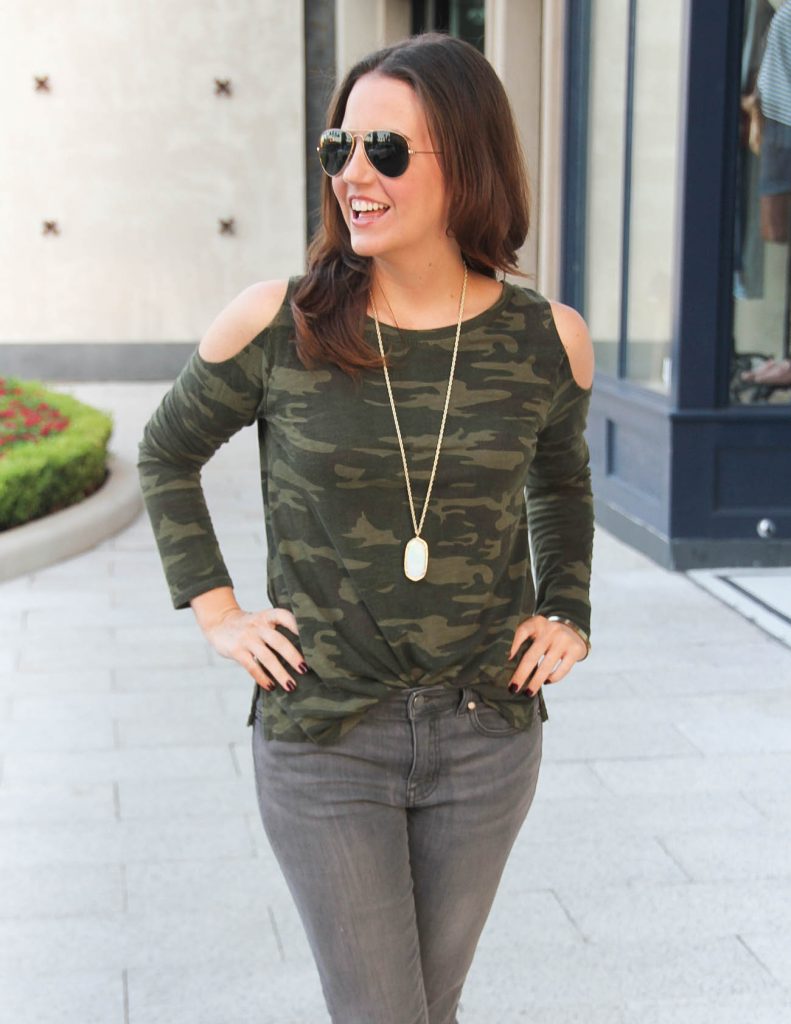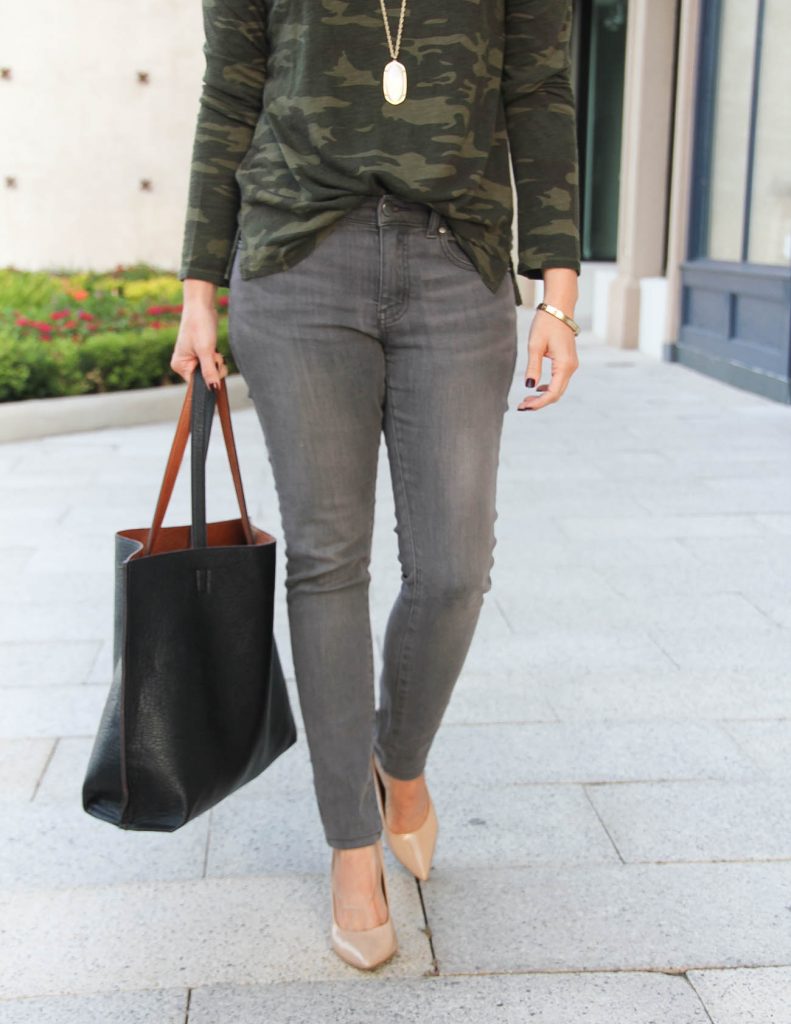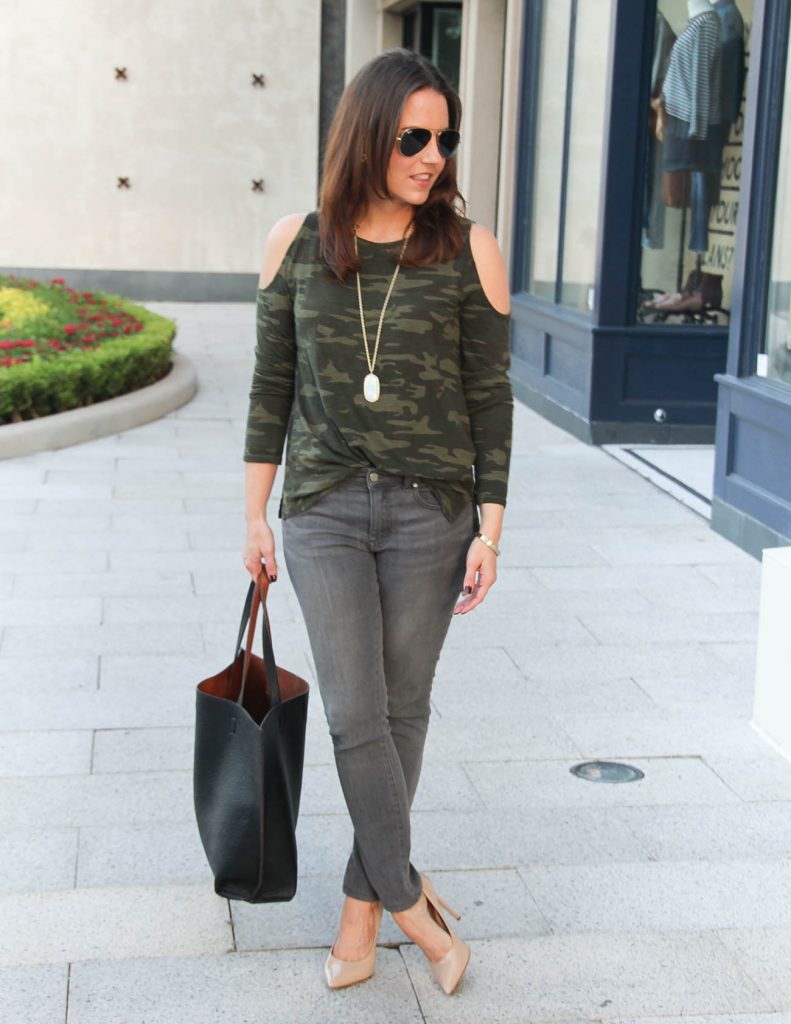 SHOP THE LOOK