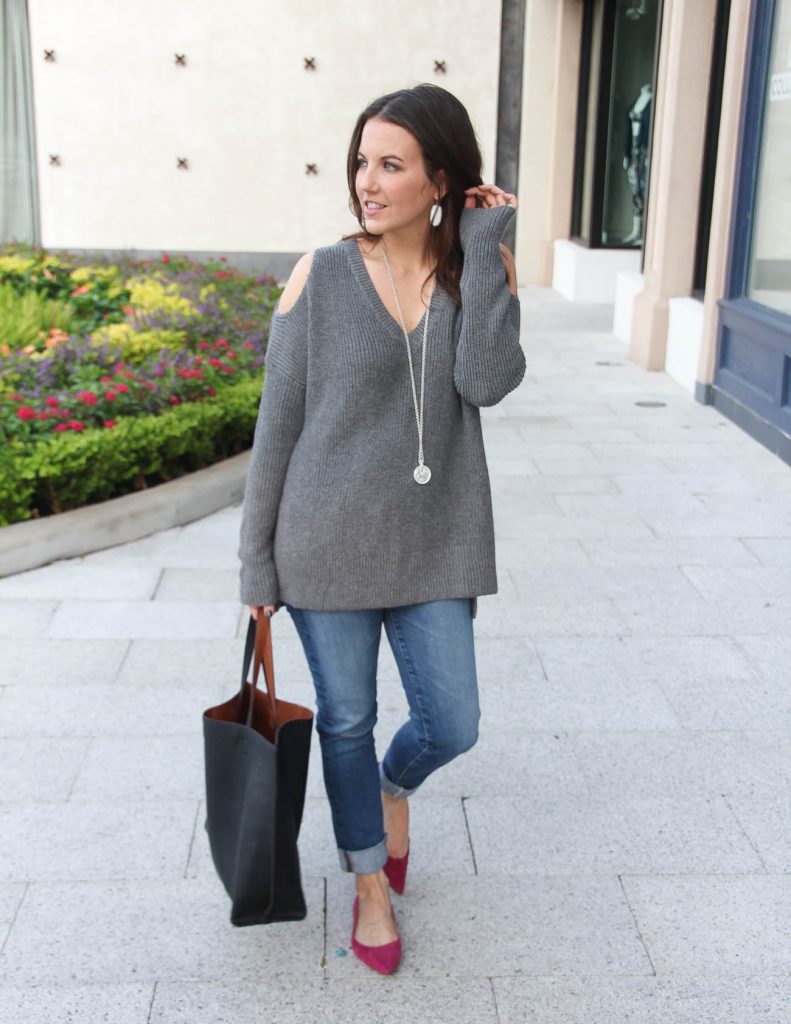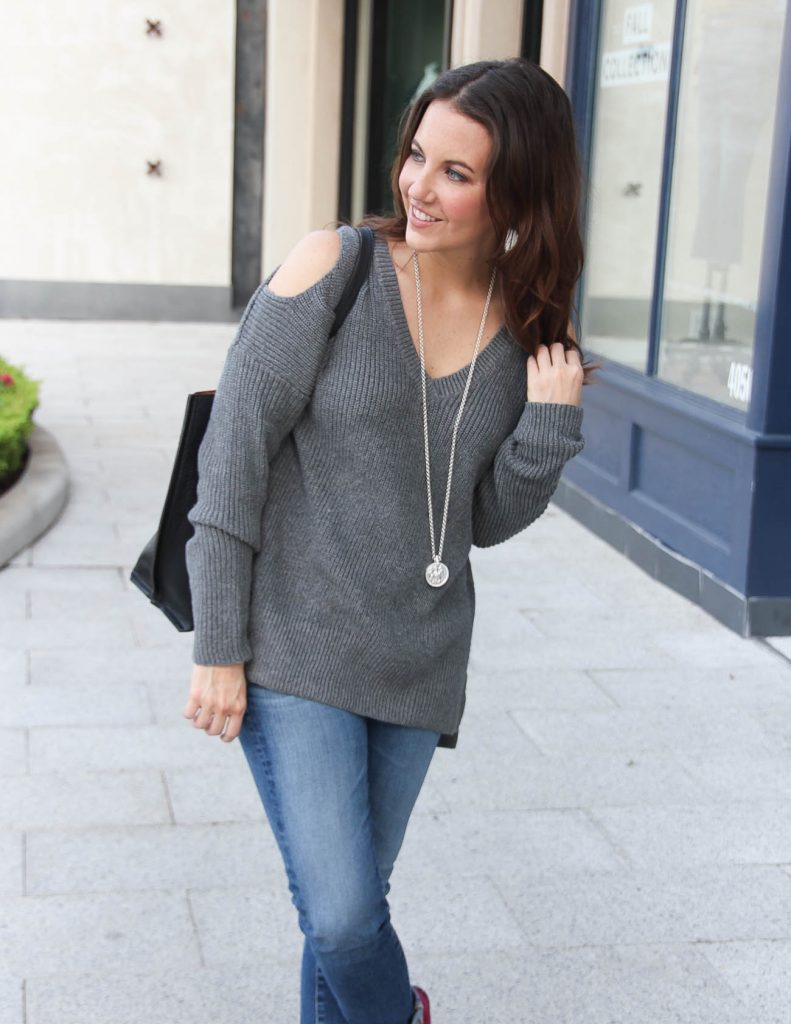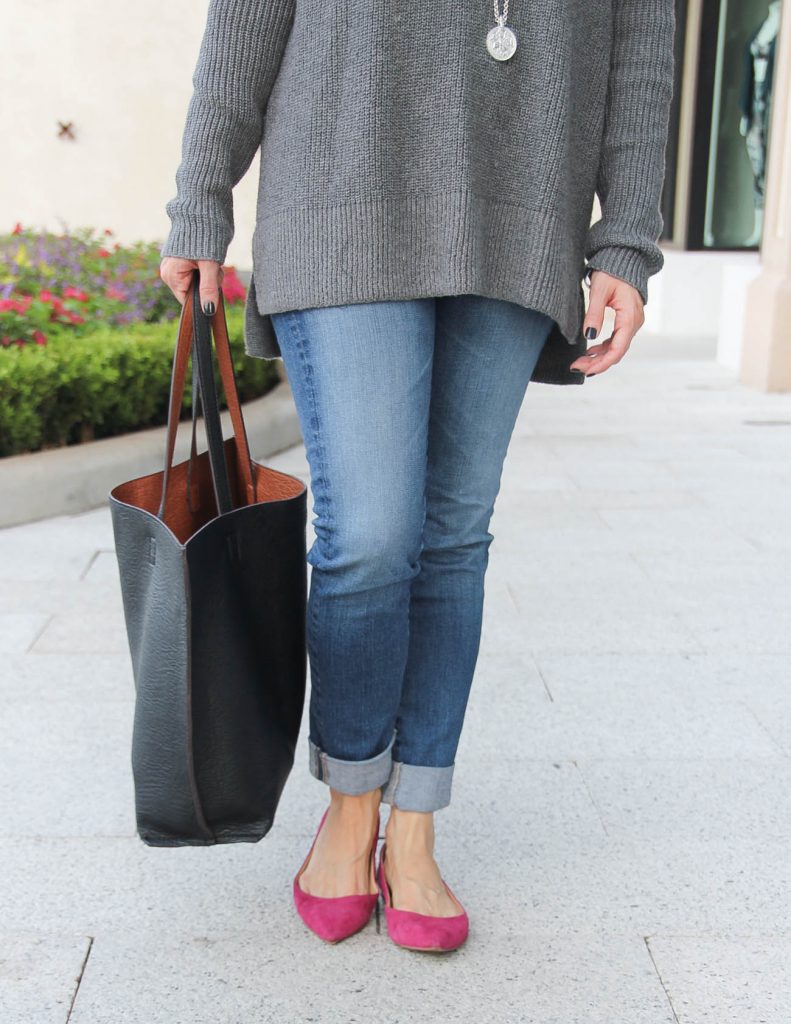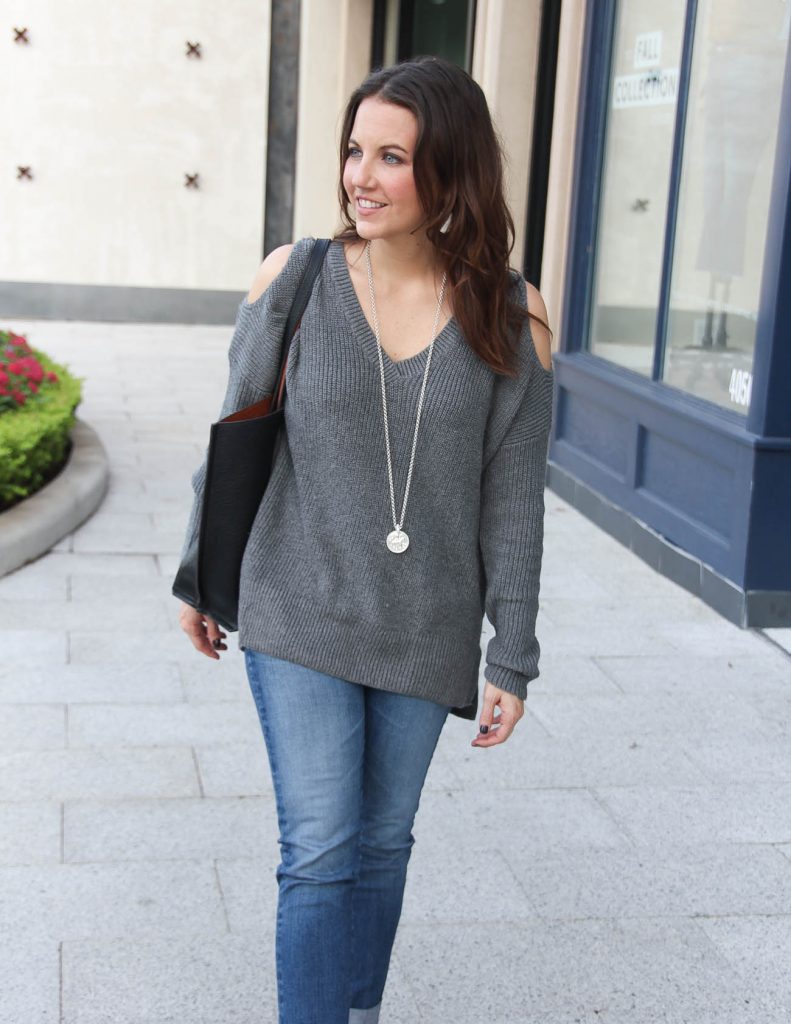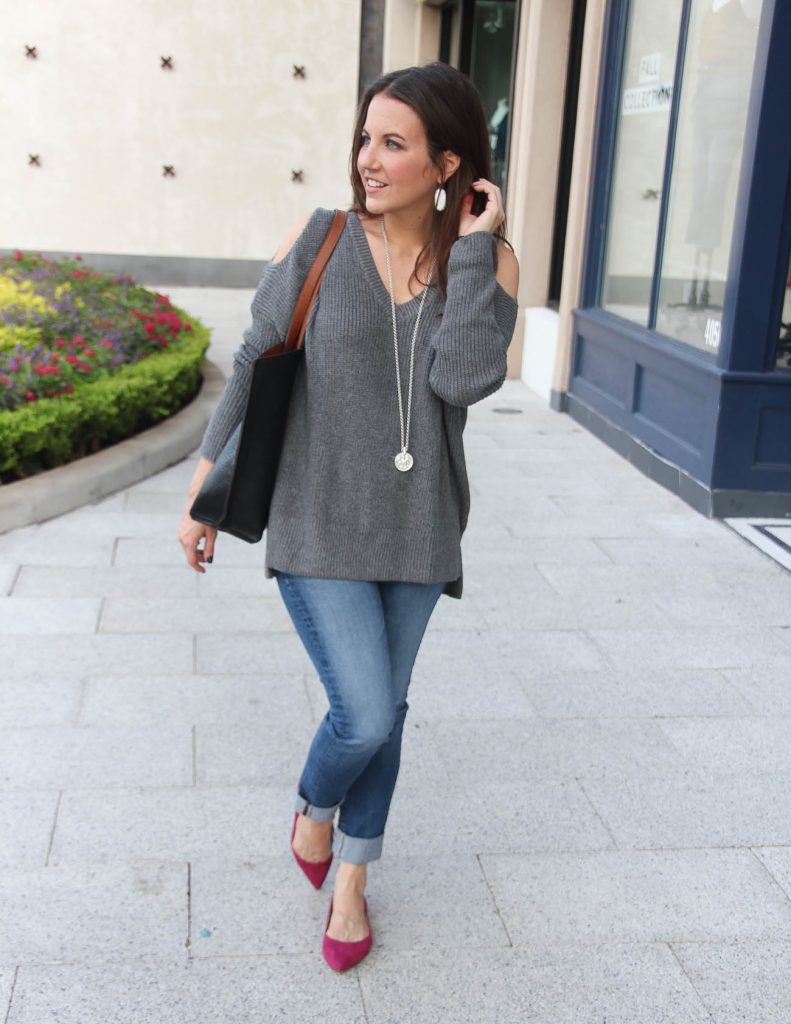 Happy Friday the 13th!!  Big plans tonight include watching the Houston Astros in game 1 of the ALCS playoff series, and that pretty much sums up the weekend too.  Plus, a few other fun things with friends.  We FINALLY started experiencing some slightly cooler weather in the mornings and evenings, and I really hope it carries into the weekend.
We may have some cooler weather, but it's definitely not quite cool enough for this cozy sweater yet.  I actually was not even shopping for sweaters when I found this one.  I have a fun trip later this  month and was perusing new arrivals for that when I laid eyes on this gray cold shoulder sweater.  It's Caslon which is a brand I love from Nordstrom because of their decent prices and good quality.  It started on my wish list, but then I decided why not just get it now because all the good things are selling fast this year.
I love the tunic length of this sweater.  I'm planning on pairing it with leggings and boots this winter.  This sweater is a good mix of trendy and basic.  The cold shoulder cutouts keep you on trend for winter, and the cozy v-neck style makes it a great basic.  This sweater is also very thick and very warm.
I wanted to create a cute errand running or family gathering outfit with this sweater.  Tis this season for family parties and lots of running around town trying to get all the things done.  My pink flats were the perfect compliment to the gray and help add a little something special to the basic look.
My pink flats are from last year, but the brand released a very similar style in the same color this season.  Ya'll if you don't have a colorful pair of flats, you need some! I wear these all year long.  It's such a fun way to dress up your office outfits or just a basic top and jeans.
Ya'll have a great weekend and thanks for stopping by!!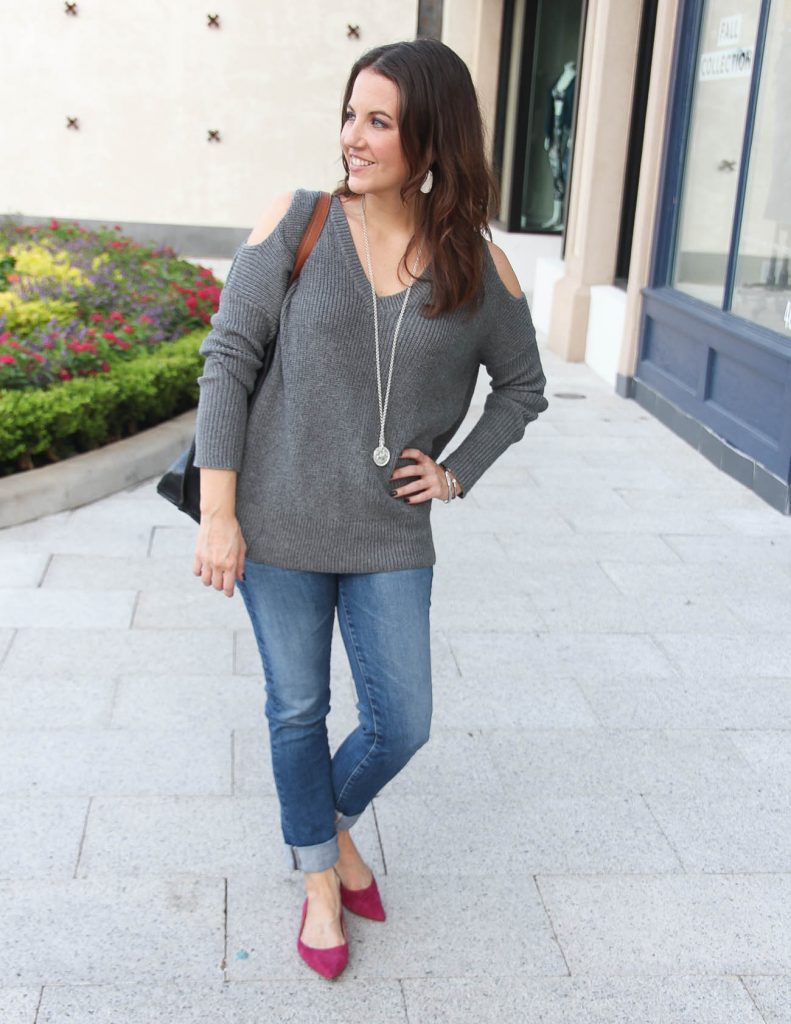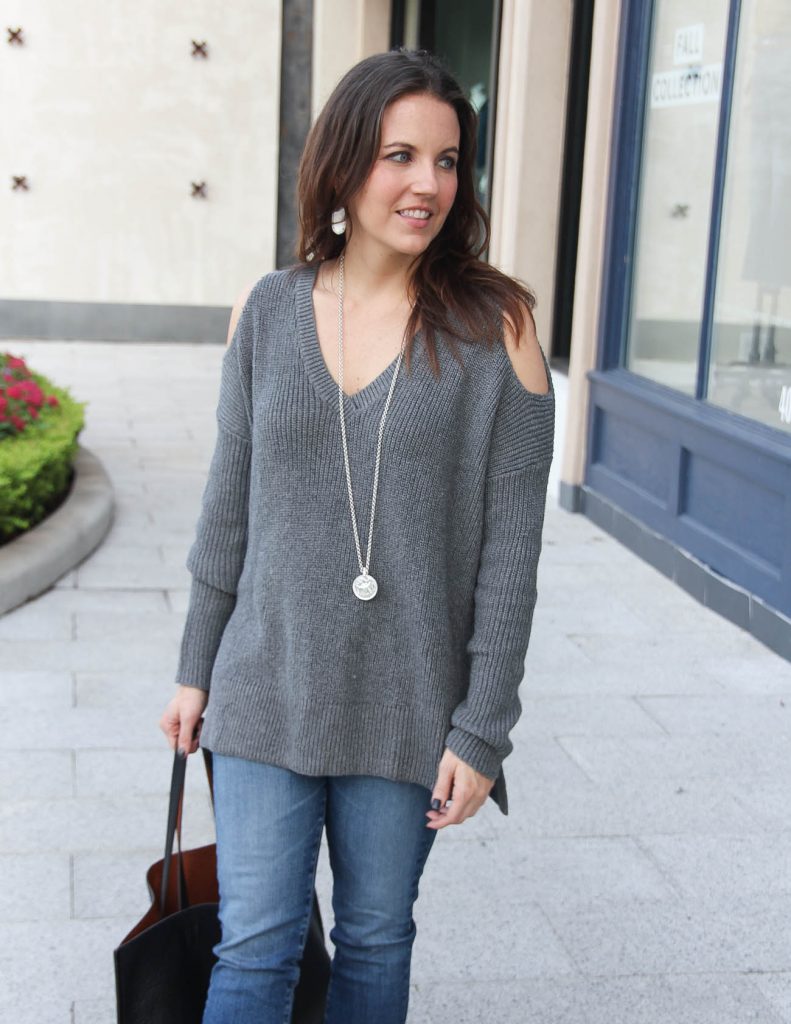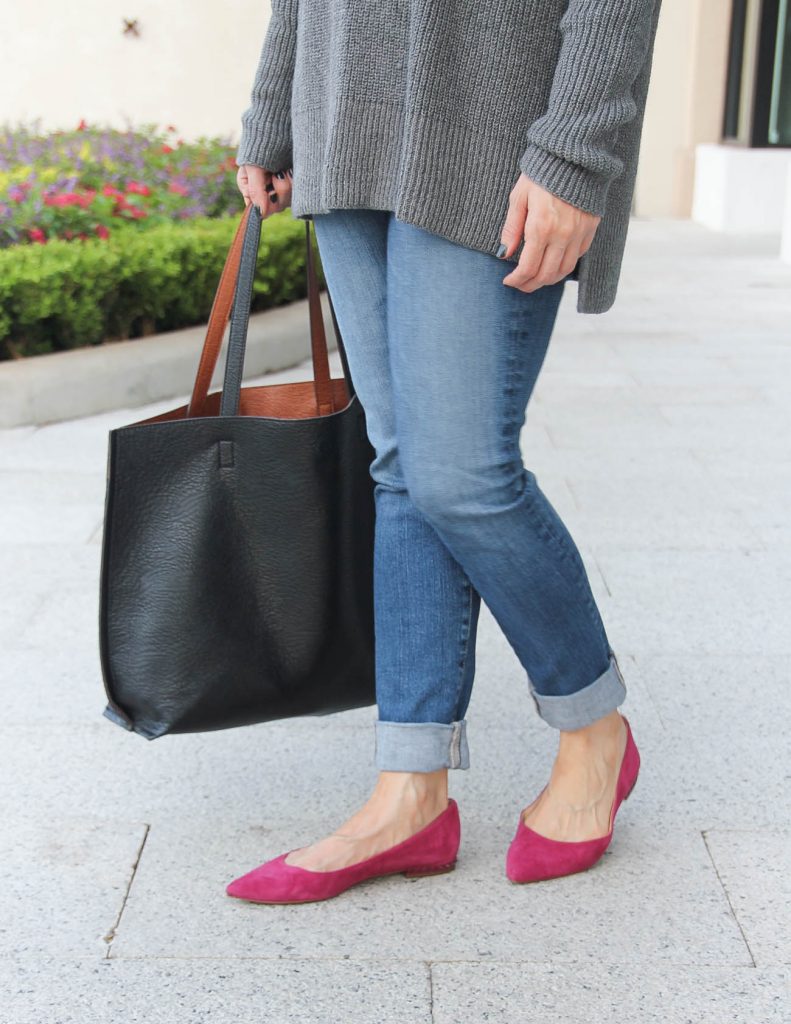 SHOP THE LOOK
Love this post? You may also love: