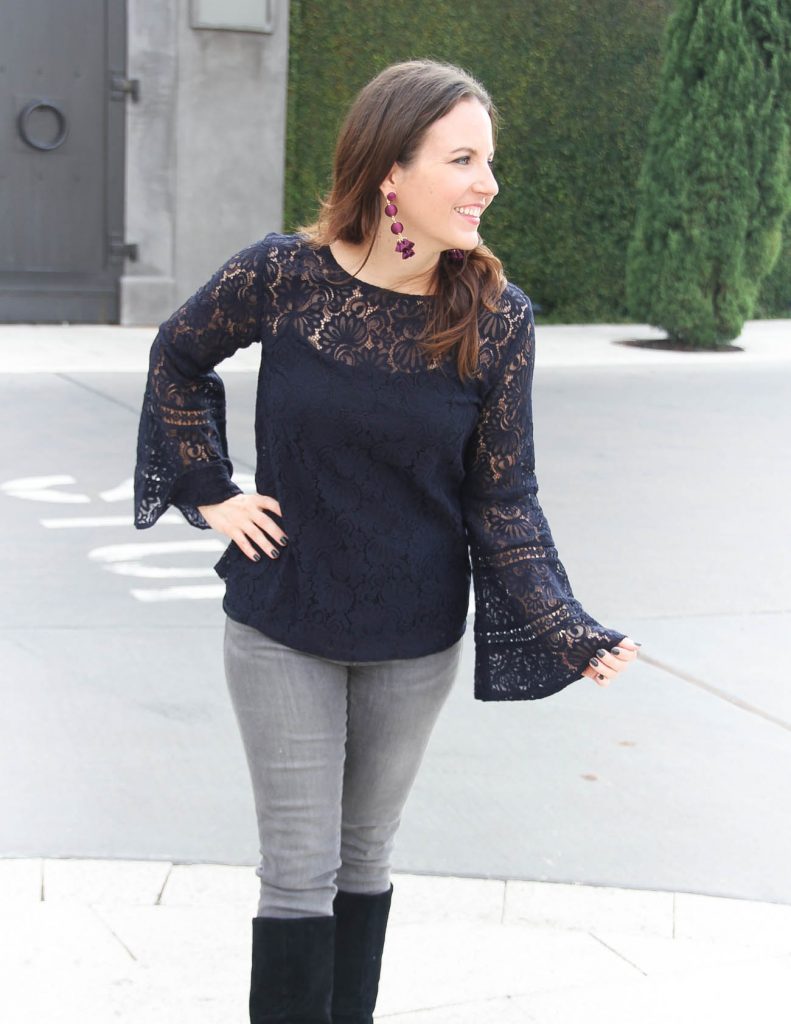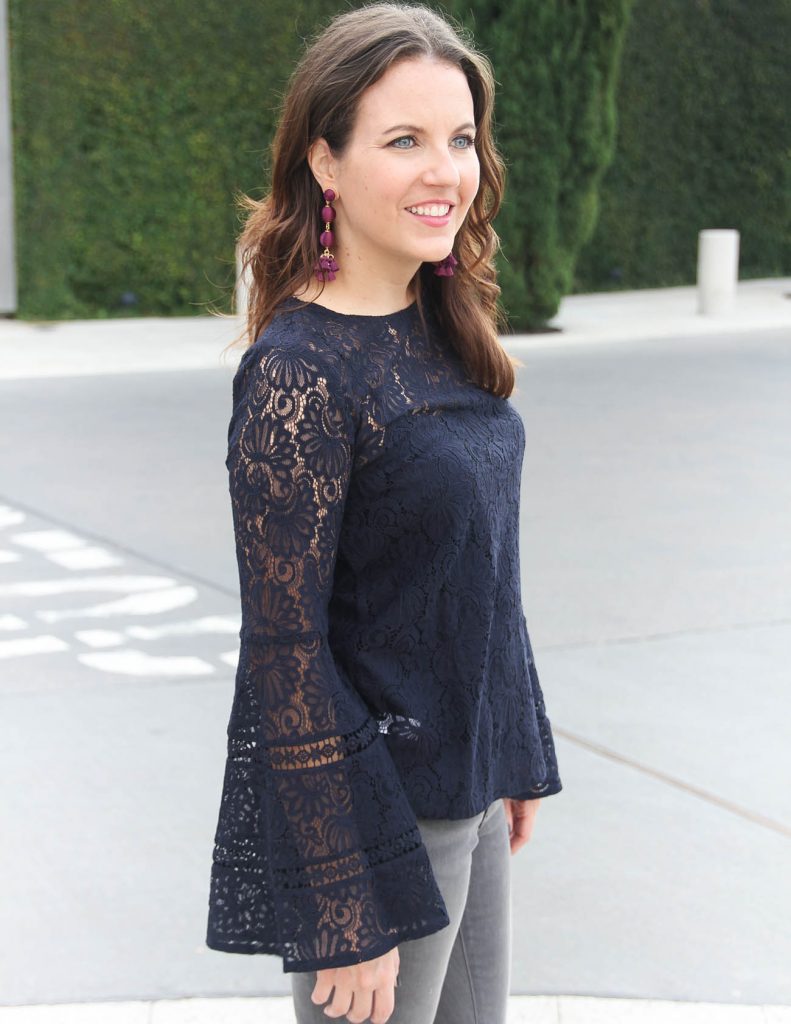 Hello friends! How has your week been?  Yesterday, I hit up the Nutcracker Market and started a bit of my holiday shopping.  The market is a HUGE holiday market with decor, gifts, and yummy food all for the holidays.  It's pretty famous here in Houston.  Ladies rent limos, tailgate with mimosas, and wear matching Christmas tees all for a fun filled day of holiday shopping.  If you are in Houston this weekend, it goes through Sunday.  I find late afternoon and evenings to be the least busy time to go, if you want to avoid the big crowds.
How gorgeous is this bell sleeve lace top?!?  I have been loving this lace trend, so it was only a matter of time before I found the perfect top.  I went with this top because I could picture wearing it so many ways.  For work, tuck it in to a pencil skirt or pair with burgundy slacks.  A dressy date night, you could pair it with heels and black jeans.  For a dressy casual party, you could do this look with jeans and boots.
The bell sleeve design gives it a little something special, and the navy color is what really helps make this top so versatile.   Just make sure you cut the white washing instructions tag out before you wear it. 😉
Also worth noting if you order, Loft does not sell a cami with their lace tops.  I paired a black one under this top, because I didn't want to buy a navy one.  I wish they would sell them together.  Last month I passed on a really gorgeous purple lace top from them, because I thought it would need a perfectly matched cami underneath it.
Ya'll have a wonderful weekend and thank you so much for taking some time to stop by.  I always appreciate the visit and your sweet comments too!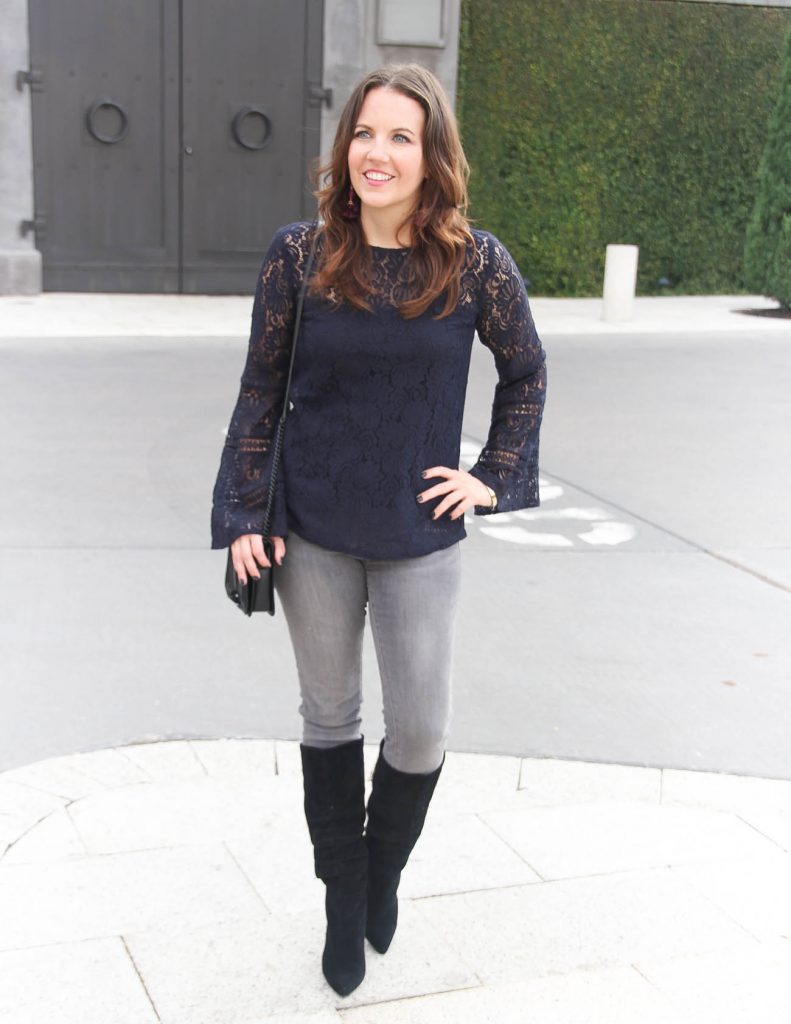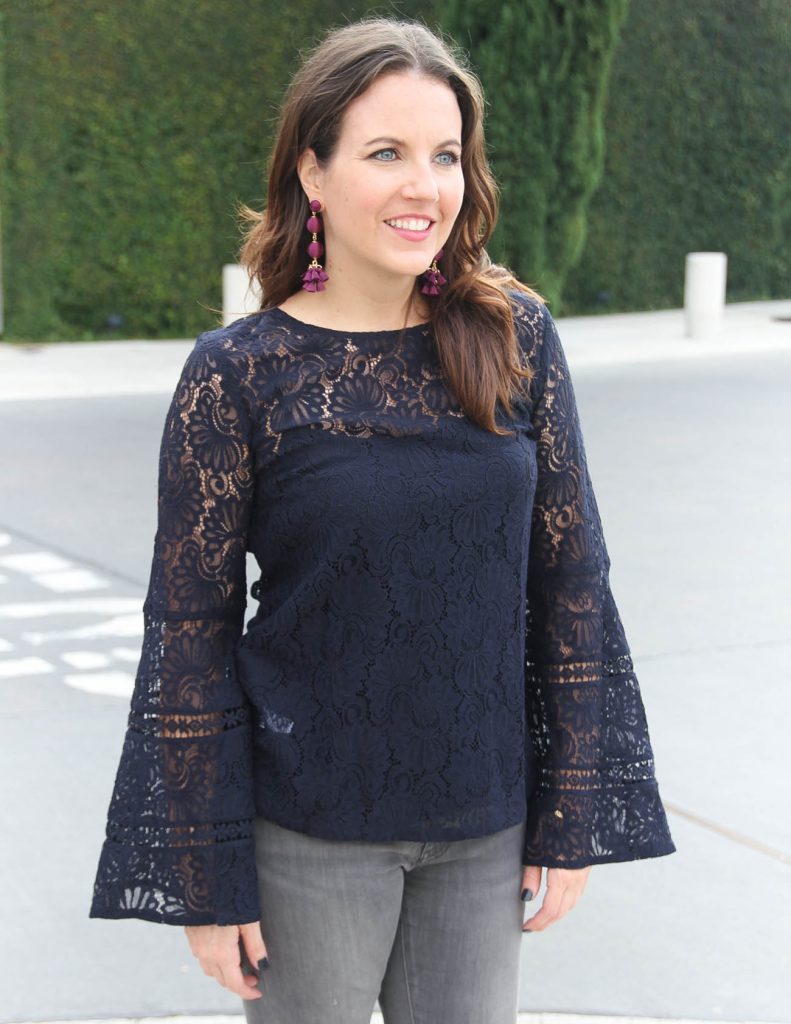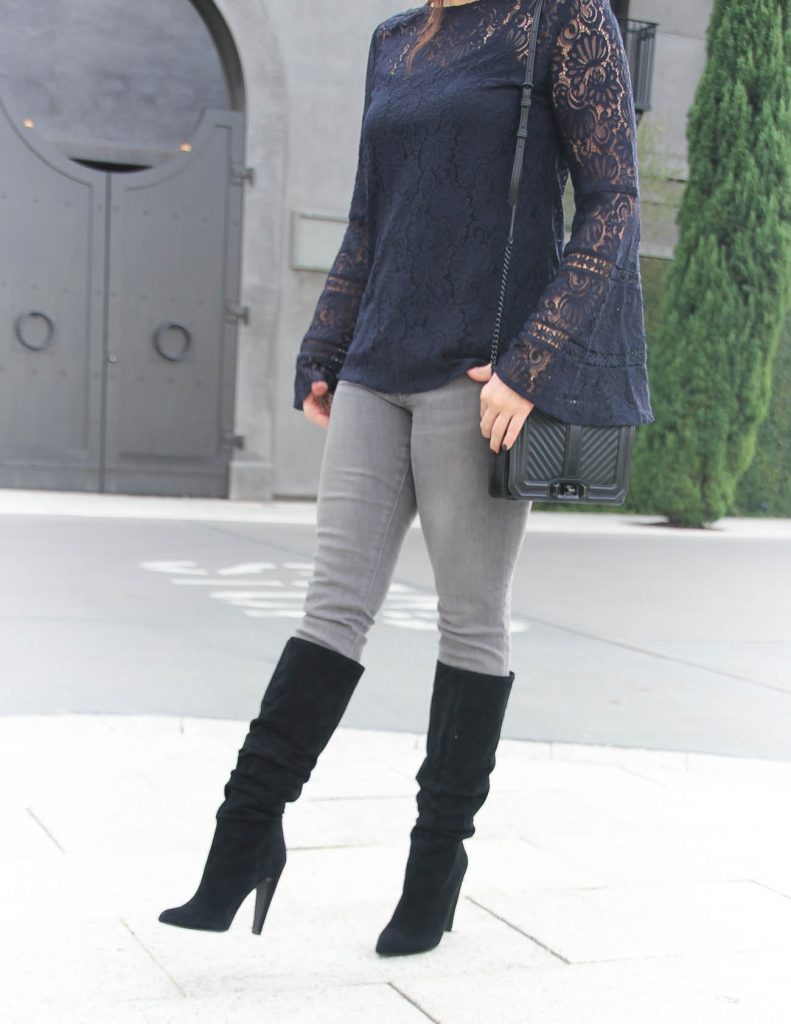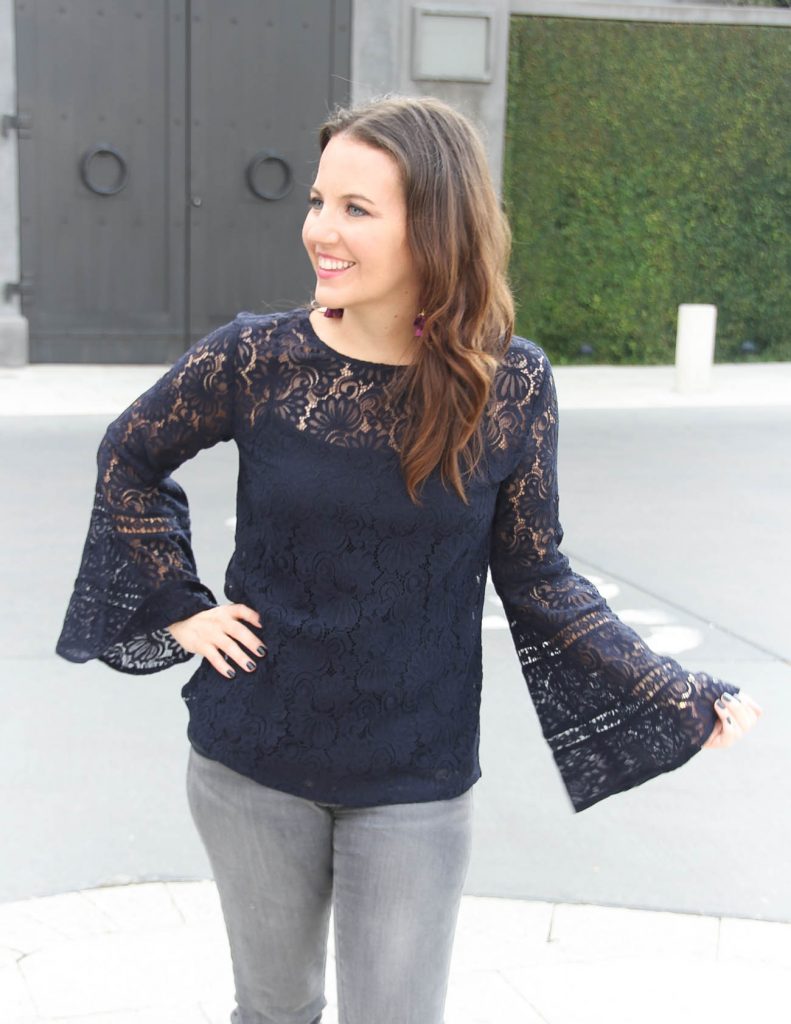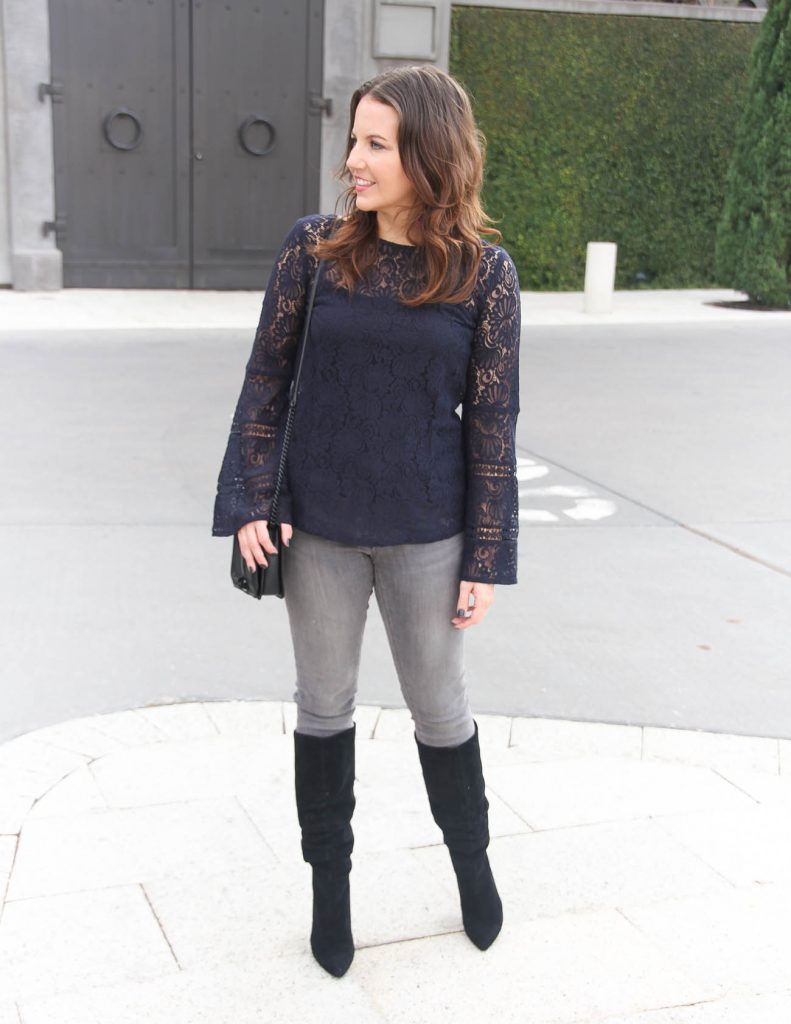 SHOP THE LOOK
Love this post? You may also love: