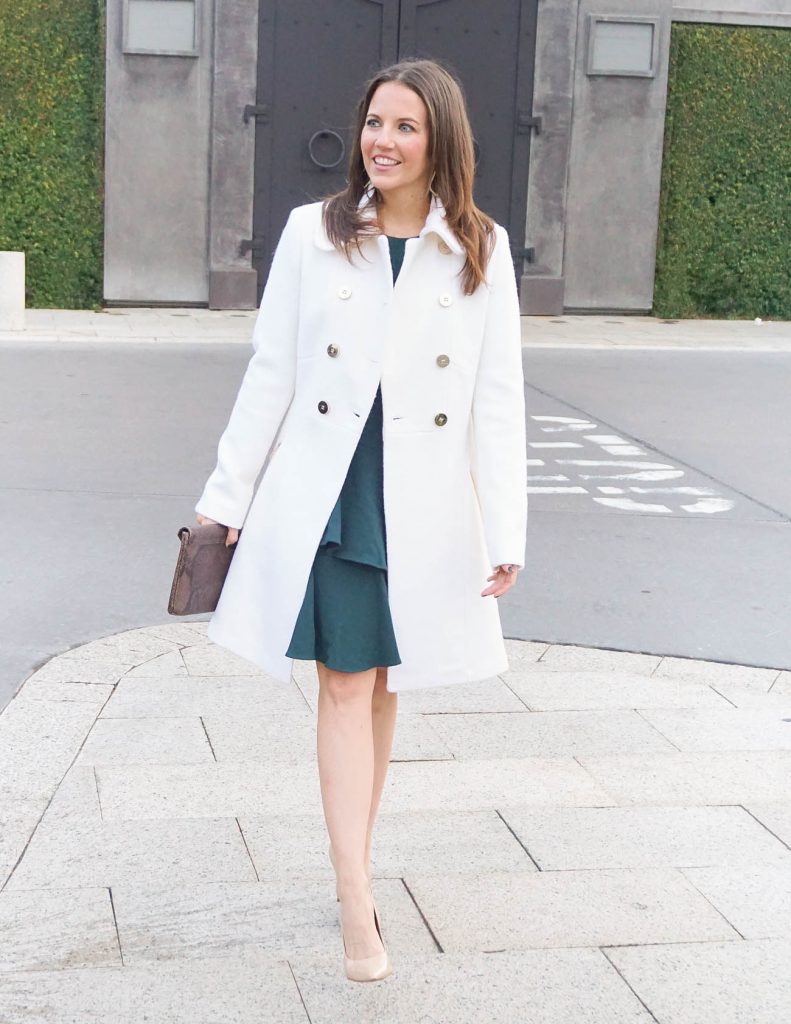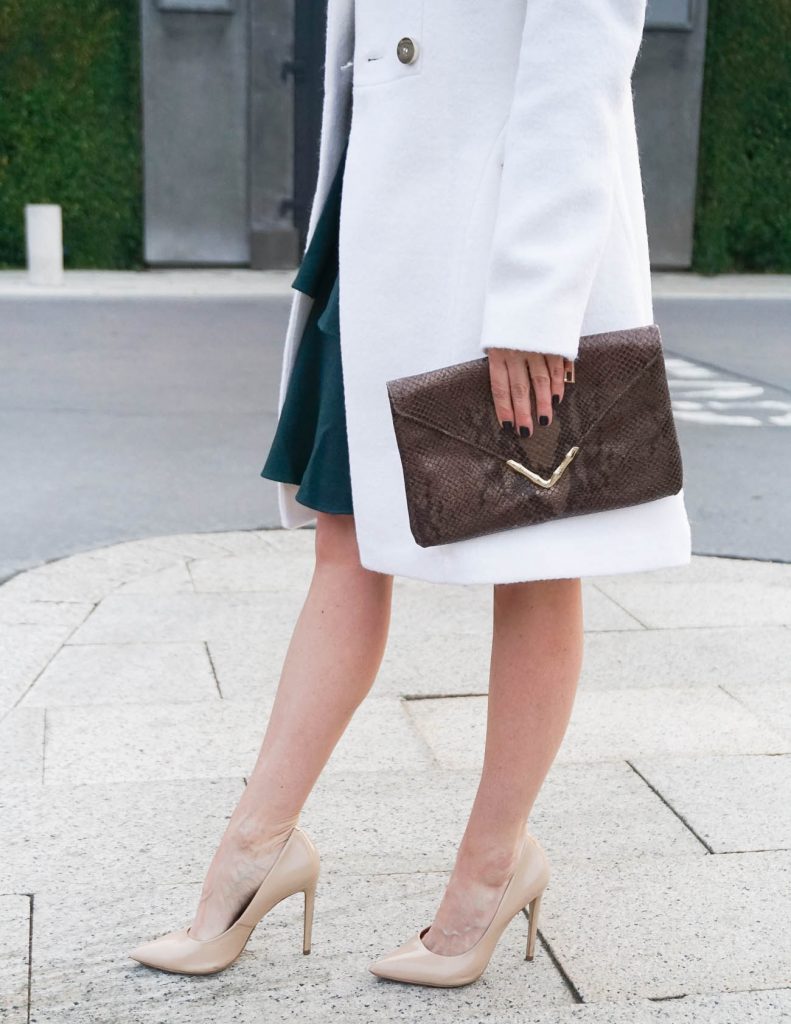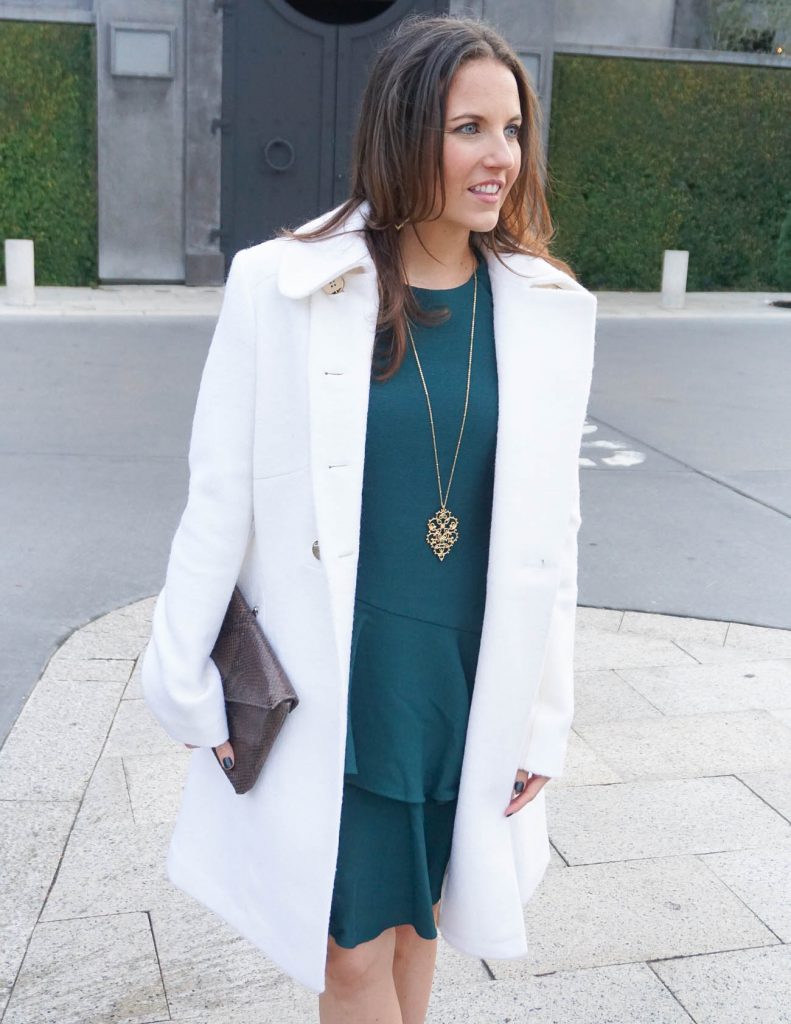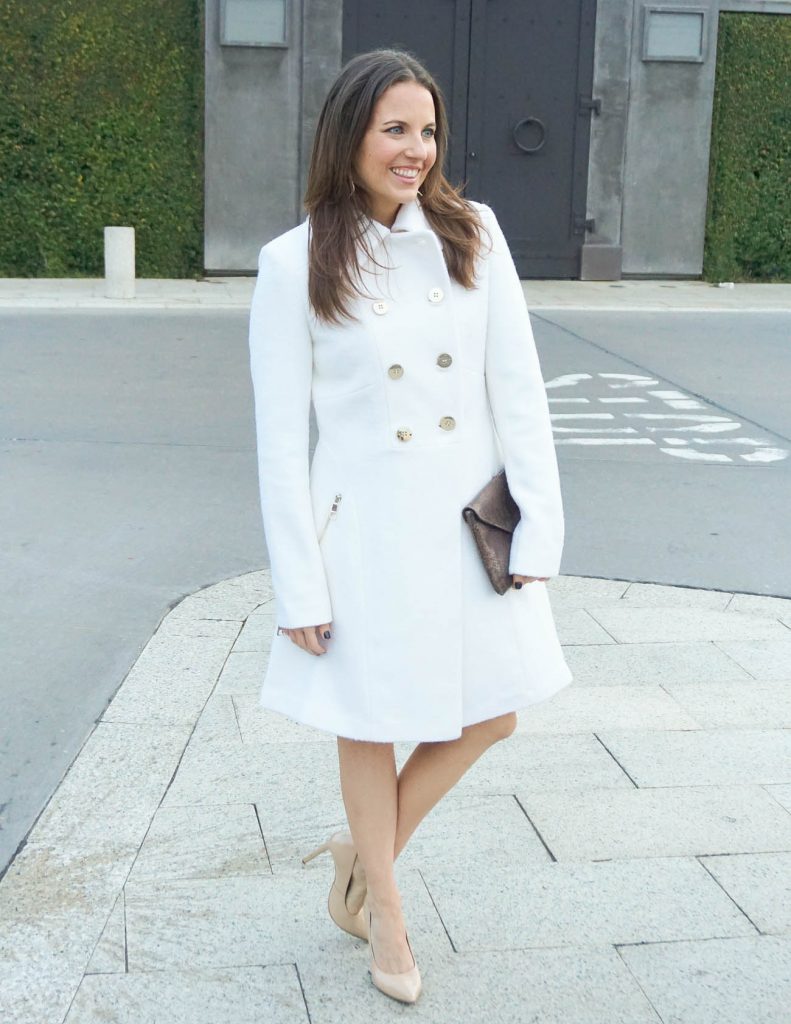 When my best friend took these photos for me, her initial comment was that this outfit was very Kate Middleton.  A compliment I happily accepted because I am British Royalty obsessed over here!  I spent our ice storm days this week binge watching a few episodes of The Crown on Netflix.  It's so good ya'll!
This ivory wool coat really makes the whole outfit come to life.  I feel like you could pair this coat with so many dresses and still have a polished and sophisticated look.  I love the fit and flare style to add a little shape and personality to the coat when buttoned up.  One little detail on this coat that really excited me was the gold buttons.  I don't like when my coat has brown buttons, and I want to wear black shoes.  It's one of those silly little things that bothers me.  I'd probably never notice it on someone else, but on me not a fan.  Also, we shot these photos on a really cold day, and I can vouch for this wool coat's warmth.
Despite not living in a super cold area, I still love buying coats and jackets, but I'm not a big fan of spending too much.   Living in South Texas, I really only need a coat for a month maybe two each year.  It's one of the things I like about Wilsons Leather.  Their coats and jackets are top quality, but in an affordable price range.  And yes, they sell more than just leather like wool and trench coats.
I hope ya'll have a great weekend.  I have plans to check out the Oscar de la Renta exhibit at our Fine Arts Museum.  He was one of my favorite Red Carpet designers, so I'll probably easily spend most of a day getting lost in a sea of his dresses.  I can't wait!
I received compensation and this product courtesy of Wilsons Leather, however, all opinions are entirely my own.  Thank you for supporting the brands that support Lady in Violet.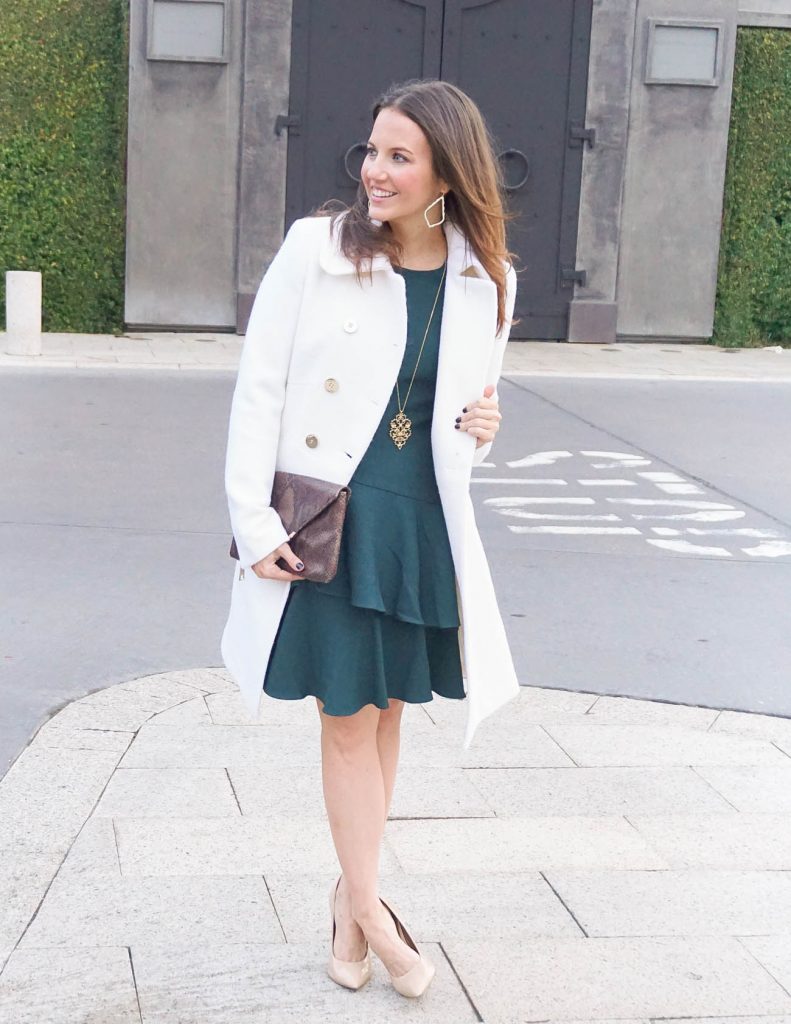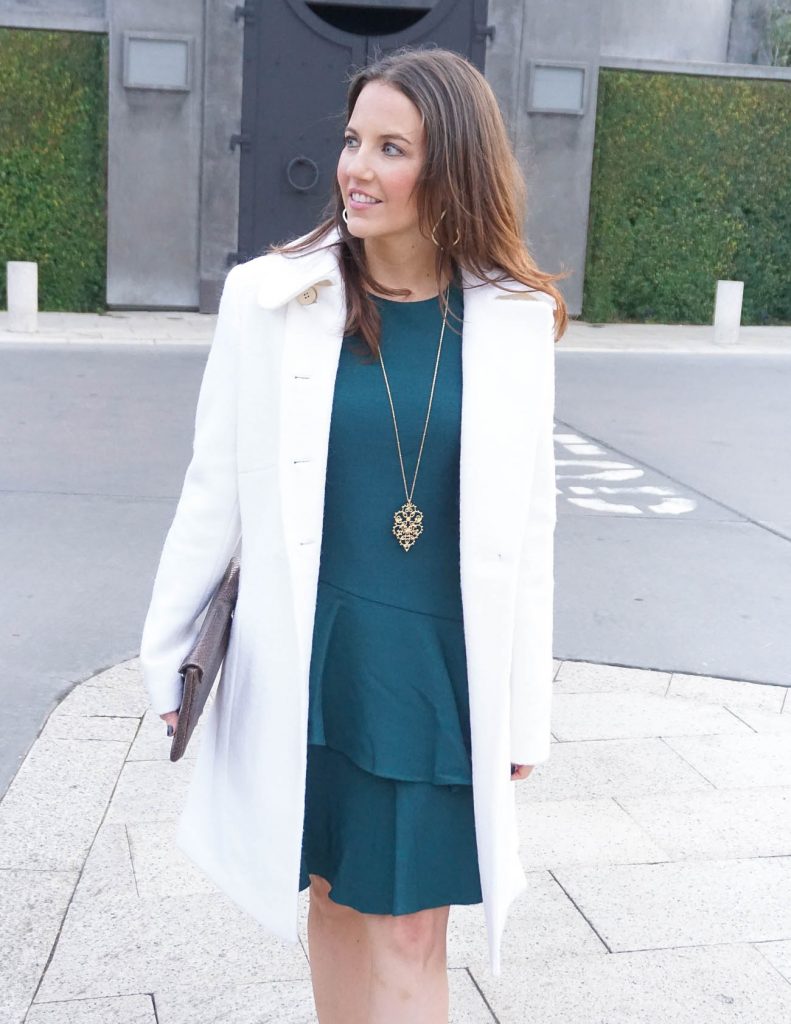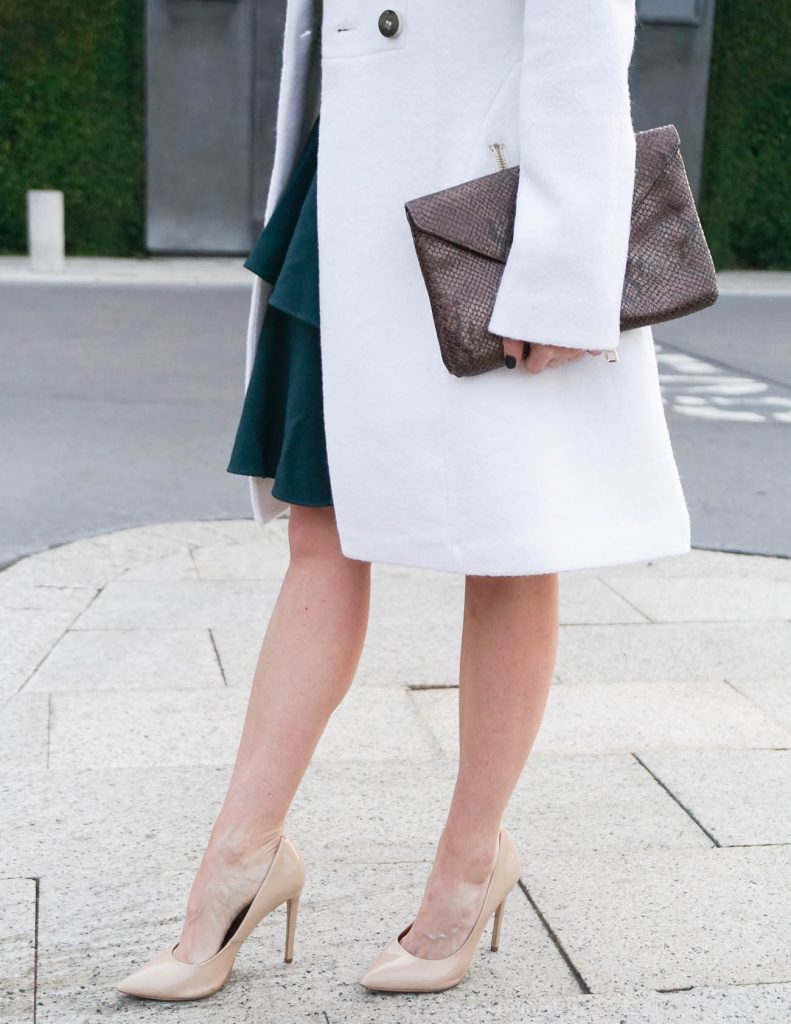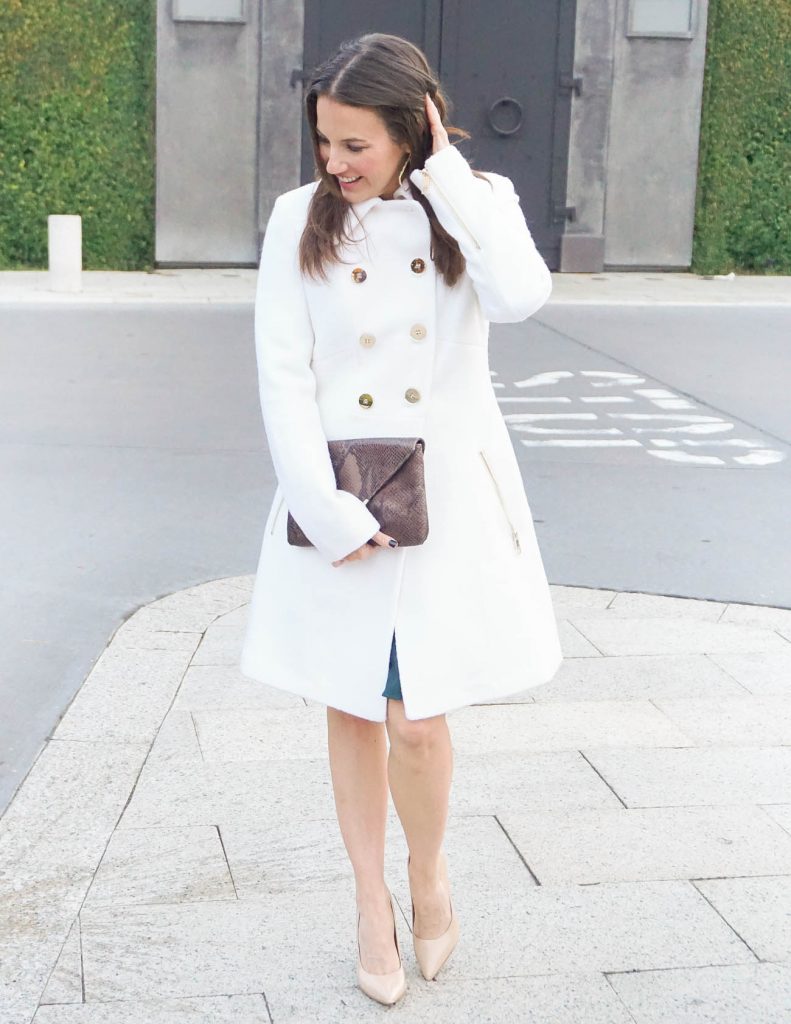 SHOP THE LOOK
Love this post? You may also love: