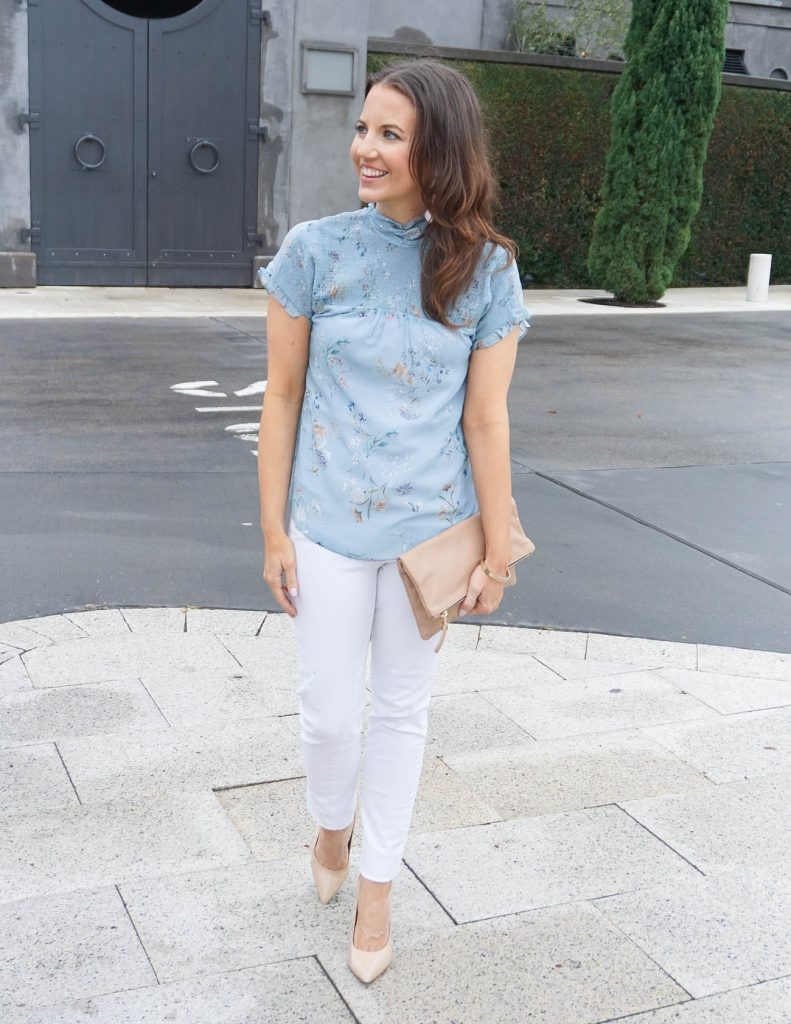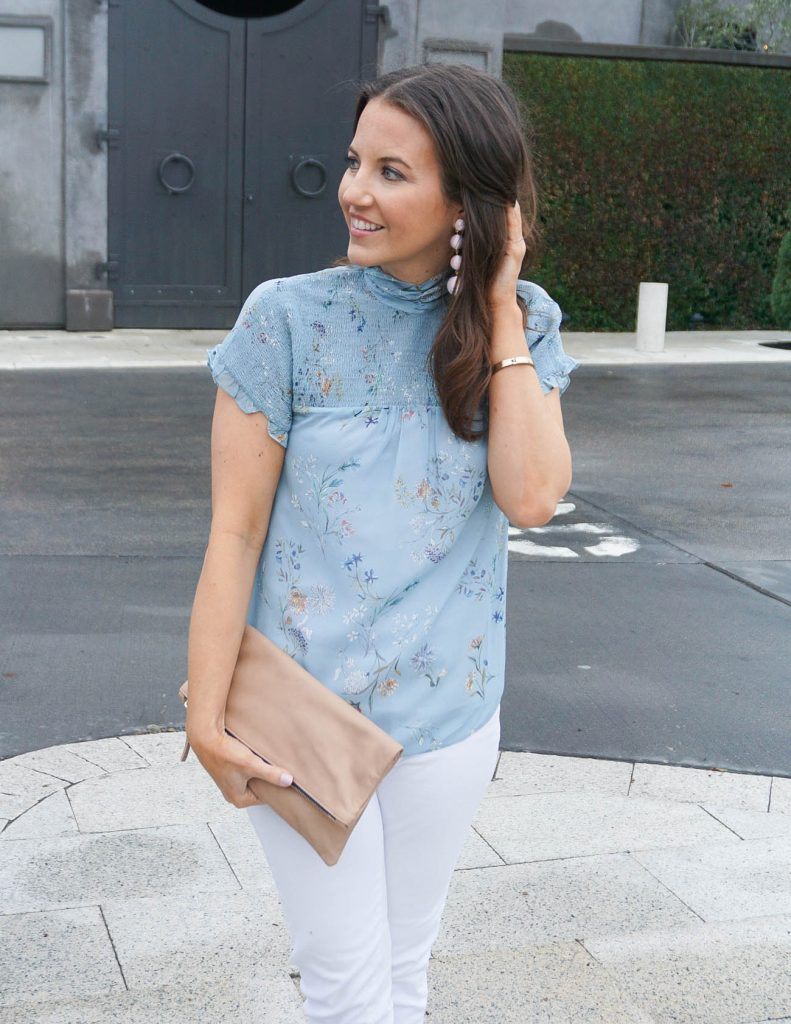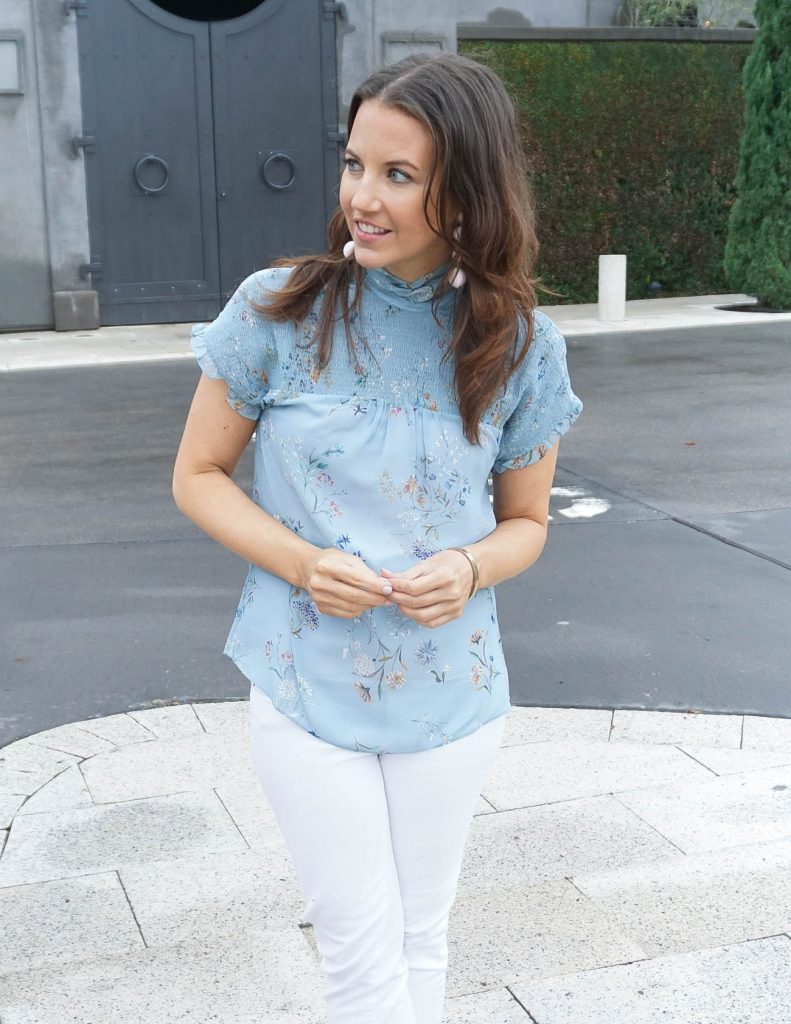 Hello! Hello! How was your weekend??  The wedding I attended was amazing! I had so much fun dancing the night away.  The dress I rented was absolute perfection.  I was so sad to send it back yesterday.  I did manage to squeeze in a blog shoot with it, so look for that in the coming weeks. You can see a little preview from my Instagram HERE.
Also, I did a little sale shopping over the weekend and wrote a little post sharing my top picks for the Nordstrom Winter Sale.  Be sure and check it out HERE for some discounted boots, coats, sweaters, and more!
Now onto this outfit and all the Spring feels from it!  We are flirting with 80 degree weather, and I love that it's starting to feel like Spring, well minus the humidity part. 😉  I think this blue floral blouse would be so perfect to wear on Easter.  The gorgeous pastel blue, the subtle floral design, and beautiful neckline details make this top so perfect for a dressy casual Spring outfit.
I love the lighter blue paired with white jeans.  White is the perfect compliment to really let the pastel blue shine.  I also added in my pink earrings to help bring out the warmer colors of the floral design on the top.
Y'all have a good week and don't forget to check out the Style File Link Up at the bottom of today's post!  Thanks for reading!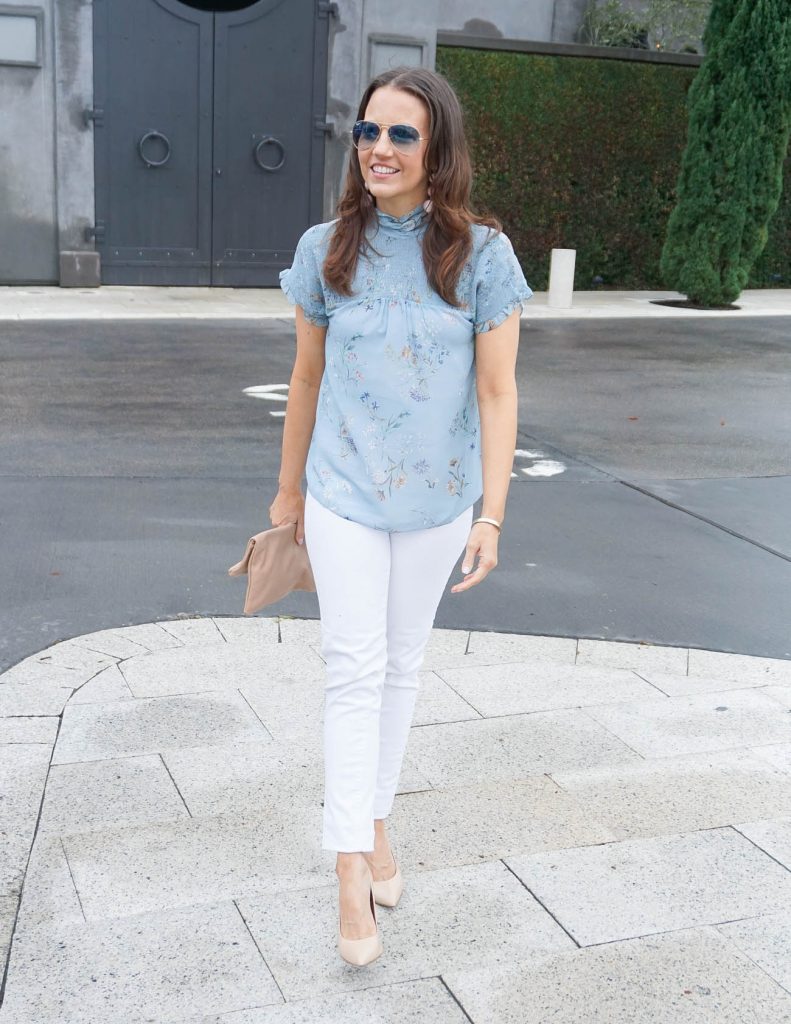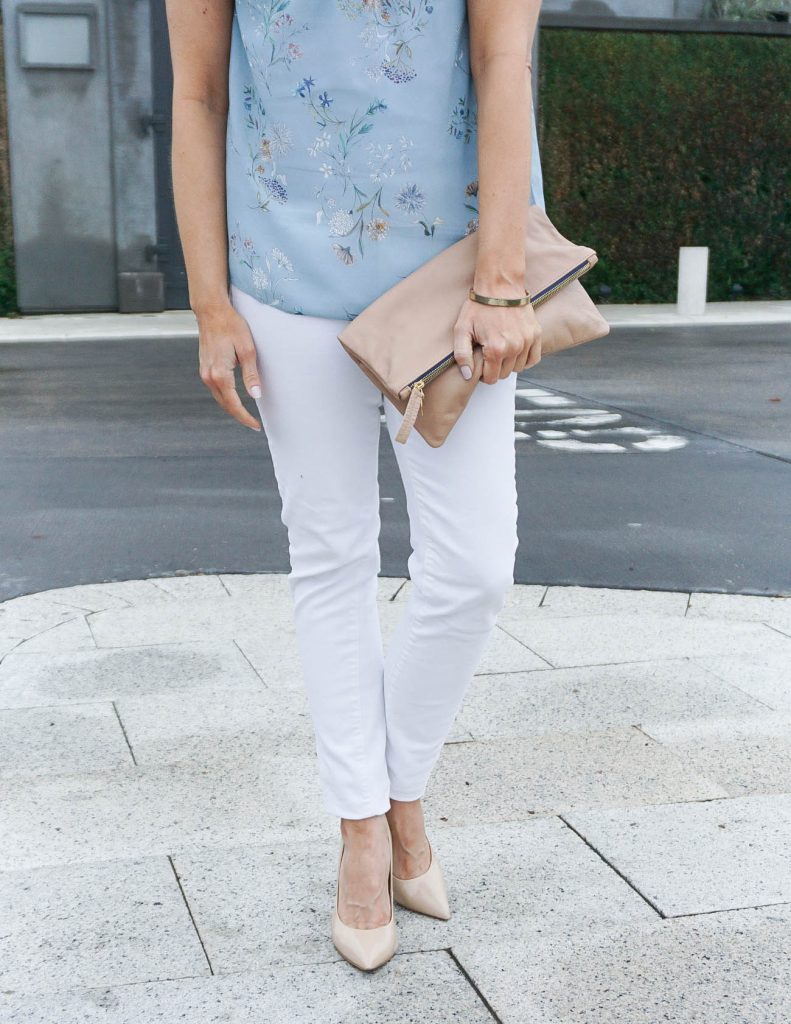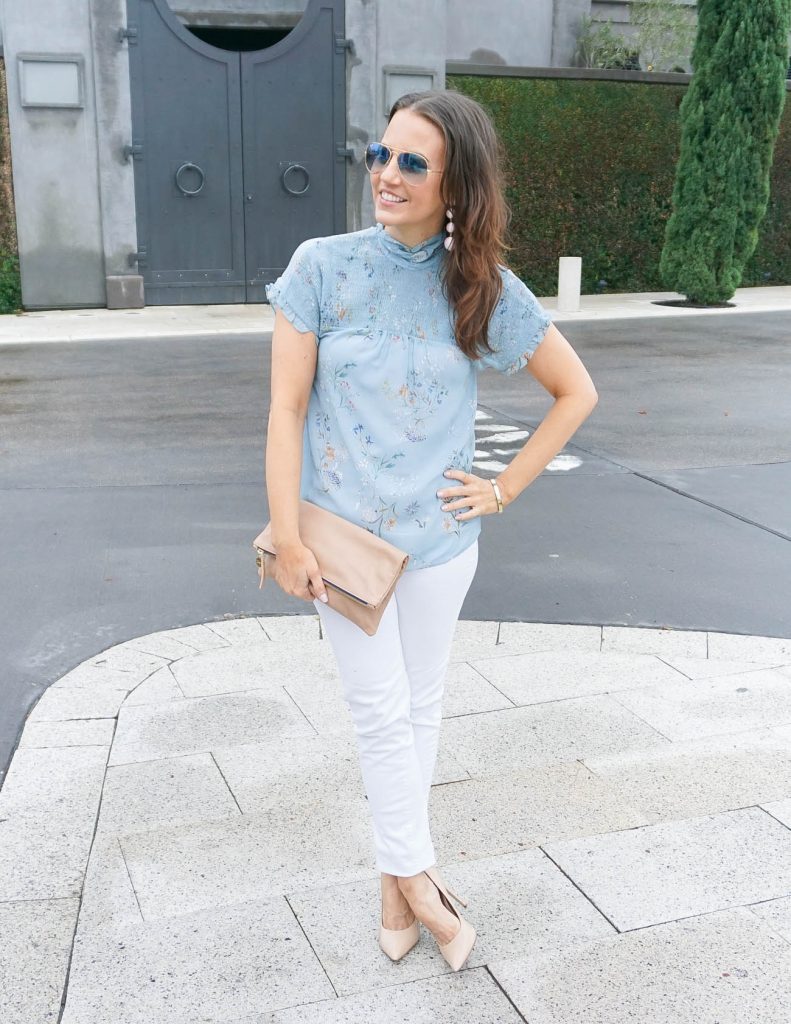 SHOP THE LOOK
Love this post? You may also love: