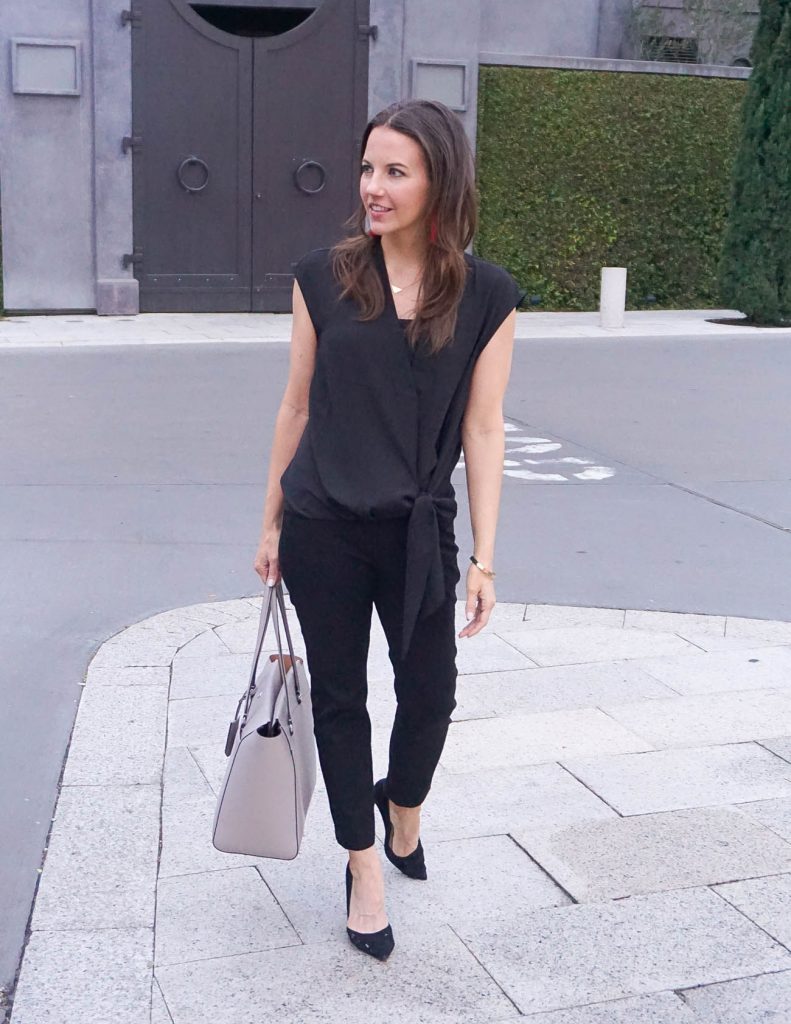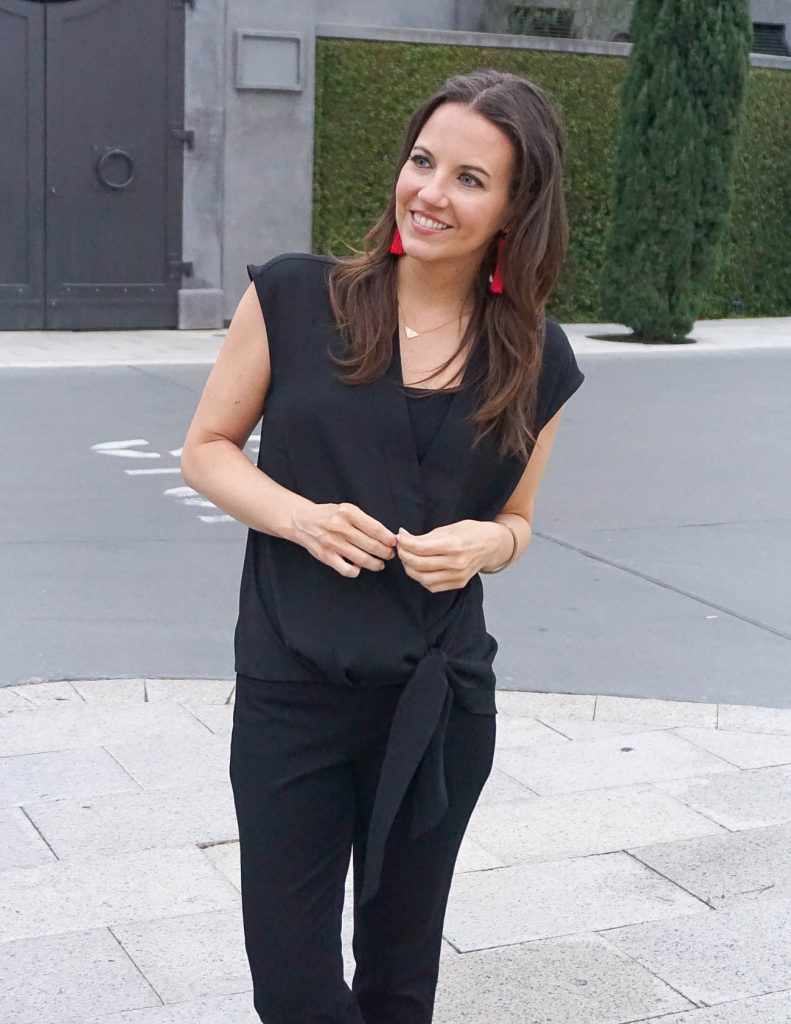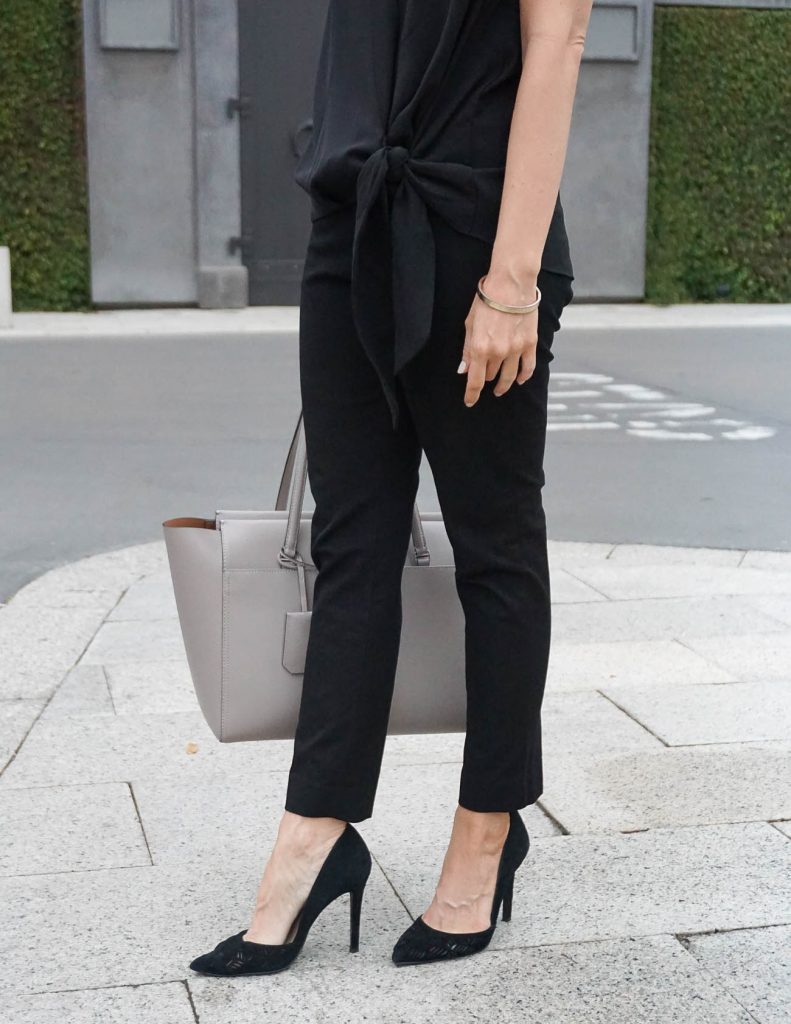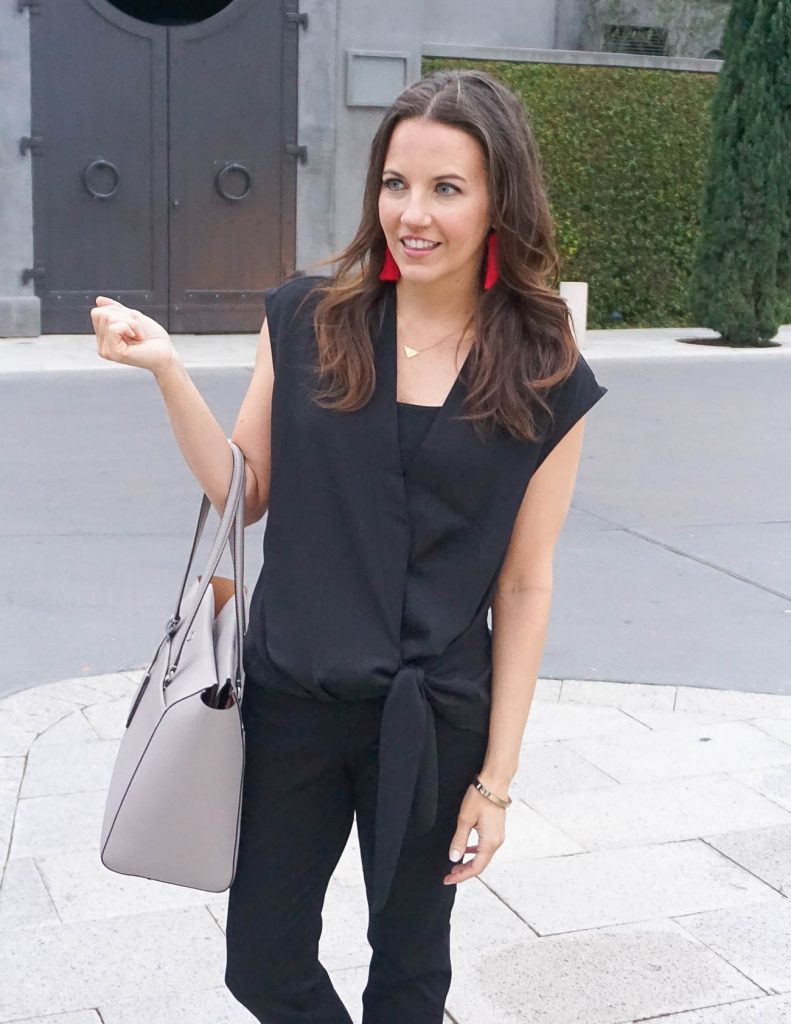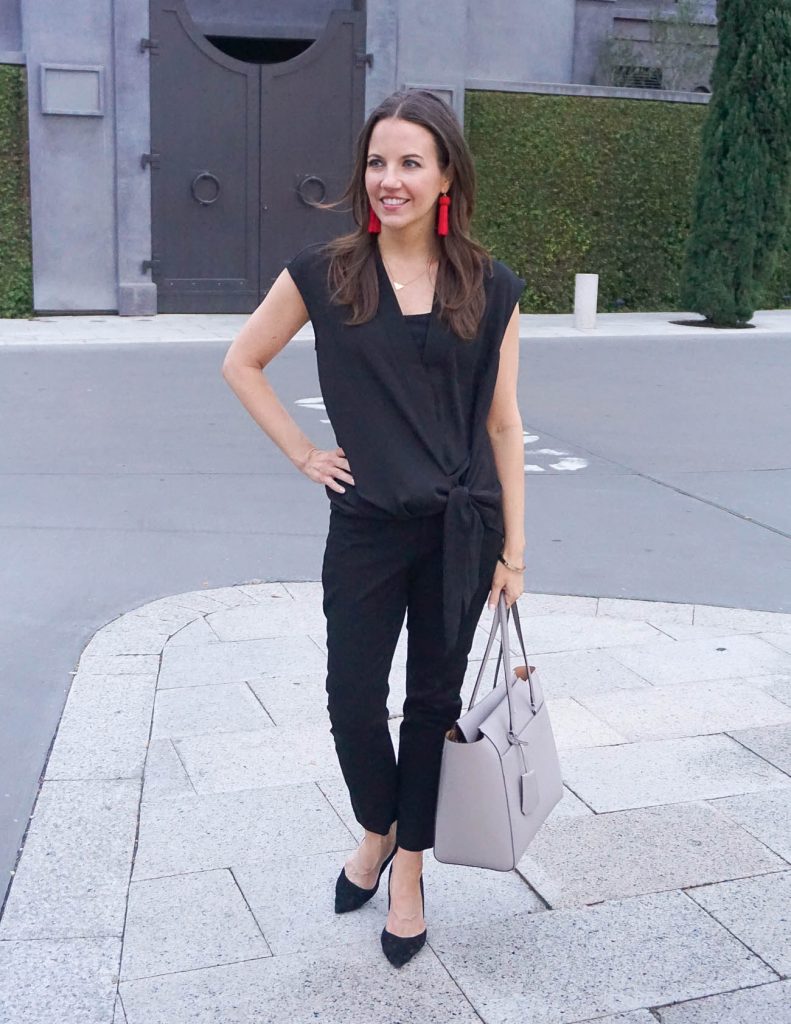 Hello ladies!!  I'm sharing a simple and chic work outfit idea for you today, and it features my new black work pants!  I have always been a huge fan of Loft for all my work pant needs, but the last pair I purchased was a little lacking in the quality department.  The back seam split down the length of my leg on both sides.  It's the first time this has happened and everything else I buy is great quality, so I feel like I just got a bad pair.  It did however make me a little nervous to buy another pair from them with a back of the leg seam.
I decided to venture out and look for a new brand of work pants.  Since I'm petite (5'3), I really wanted to find a place that sold petite pants, so I wouldn't need alterations.  My sister did a little leg work for me trying out J.Crew and Banana Republic.  Her winner was the Banana Republic Sloan pants.  Since I knew Banana had a great petite section, I checked them out first and fell in love too.  These pants have minimal stretching throughout the day, and so far the quality has been top notch.  I love that the length hits perfectly at the ankle.
I only bought one pair to give them a little test run, and I am ready to declare these my favorite new work pants.  Next time I see one of the 40 or 50% off sales at Banana Republic, I plan to buy a couple more pairs in black and another fun color or two.
Thanks for stopping by today.  Don't forget to join in on the Style File Link Up fun, and have a wonderful week!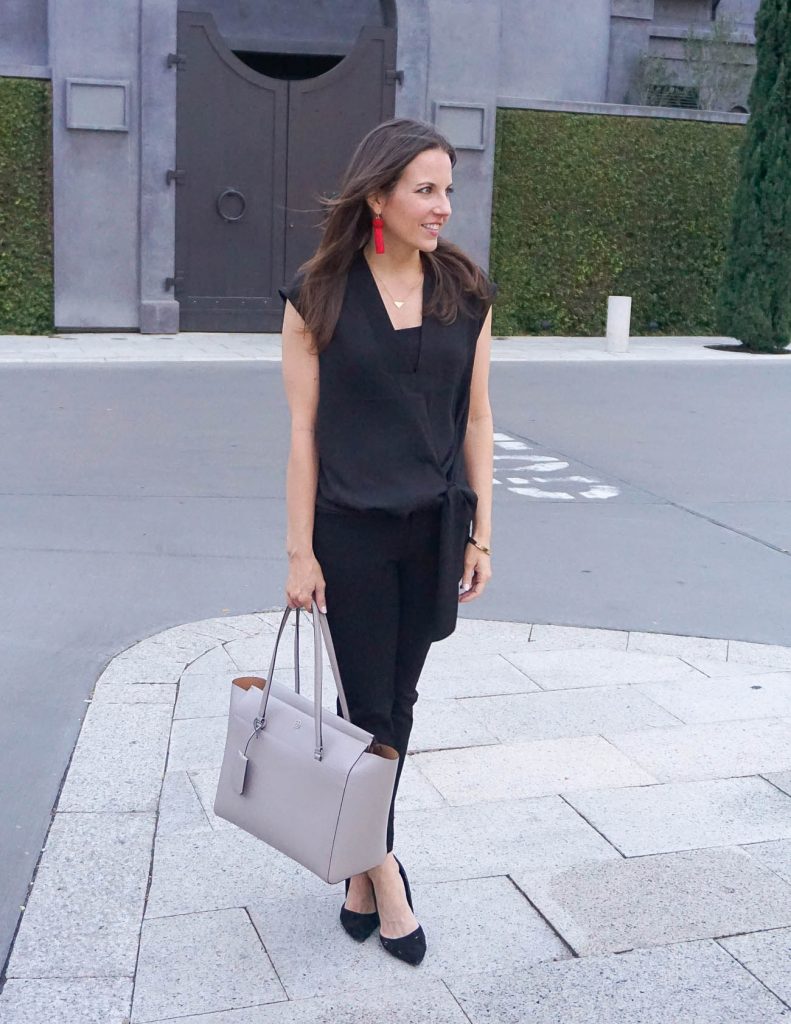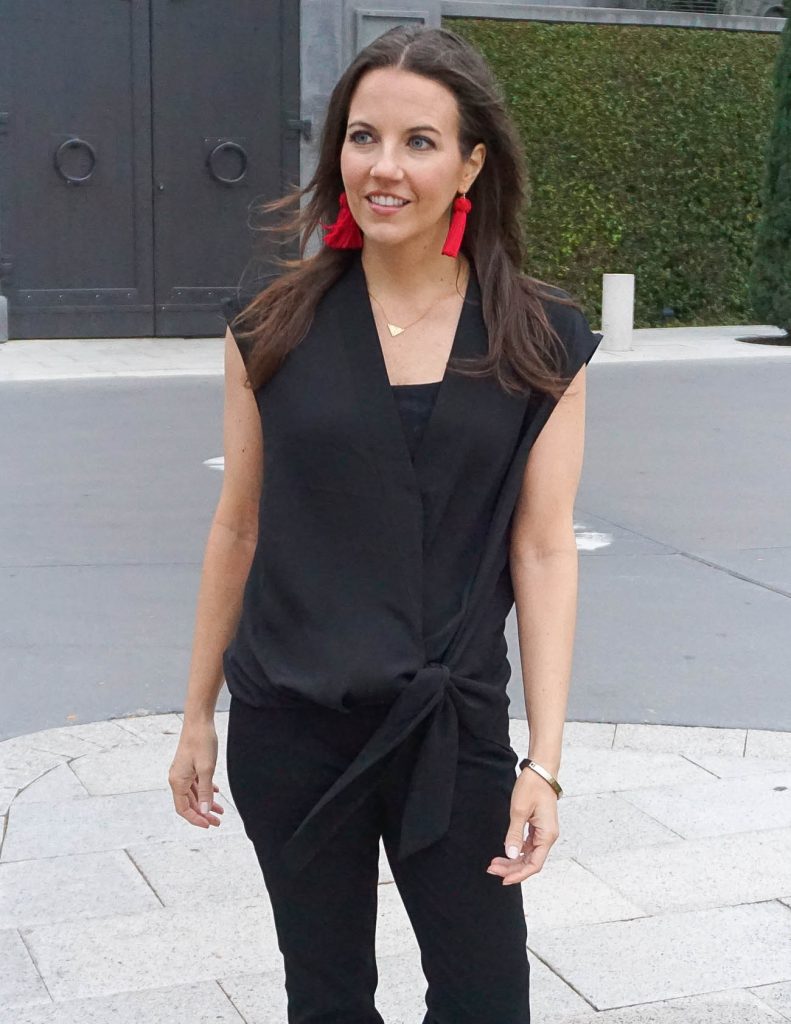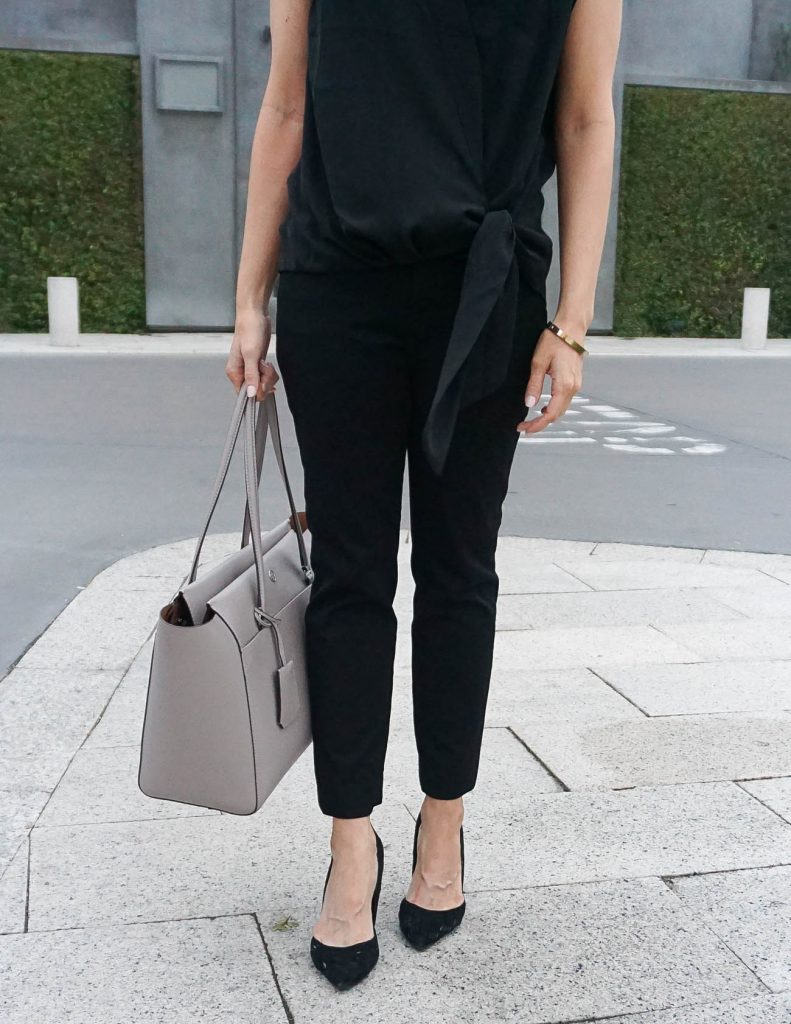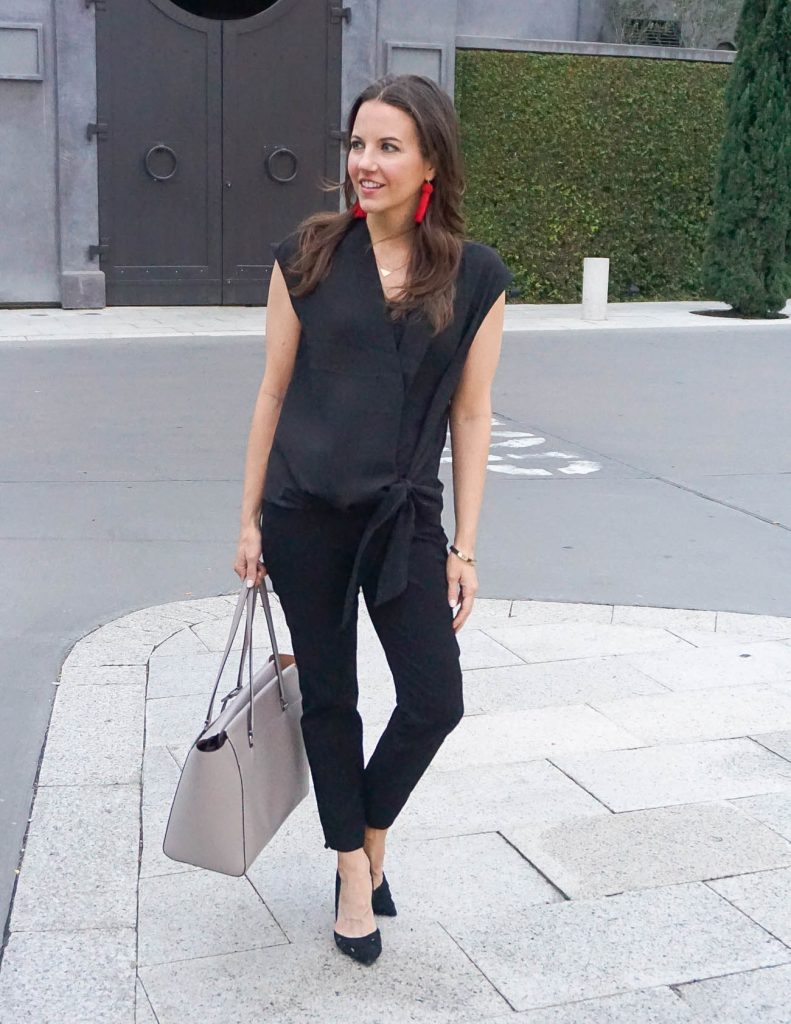 SHOP THE LOOK
Love this post? You may also love: