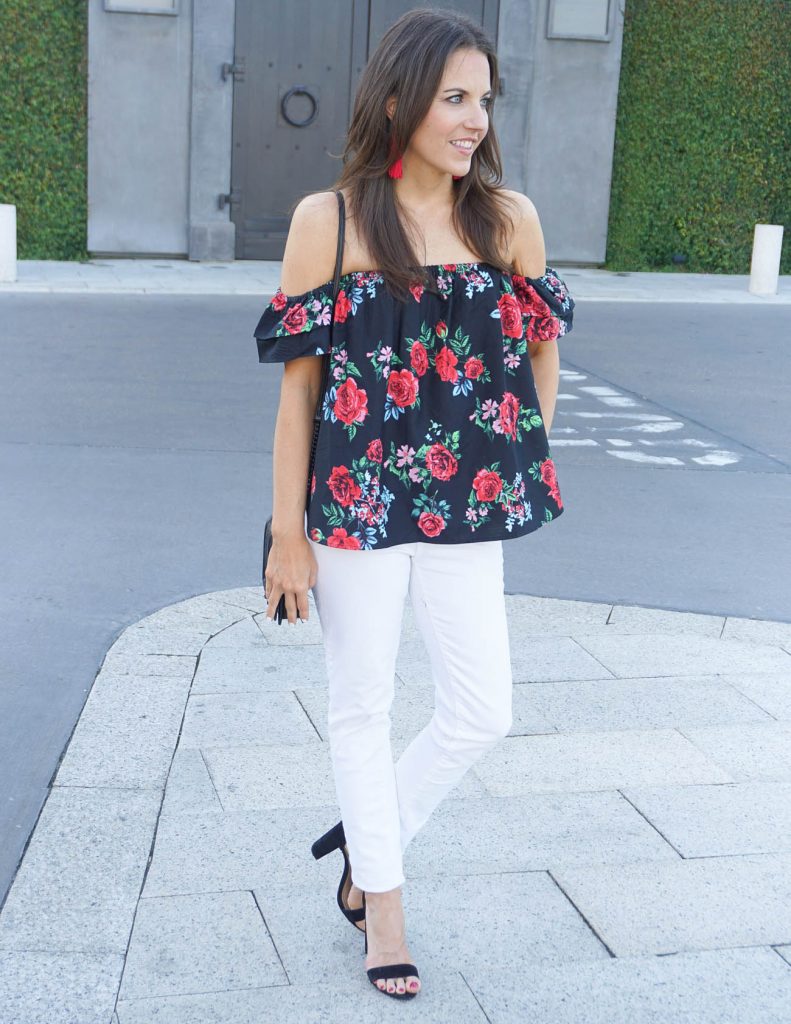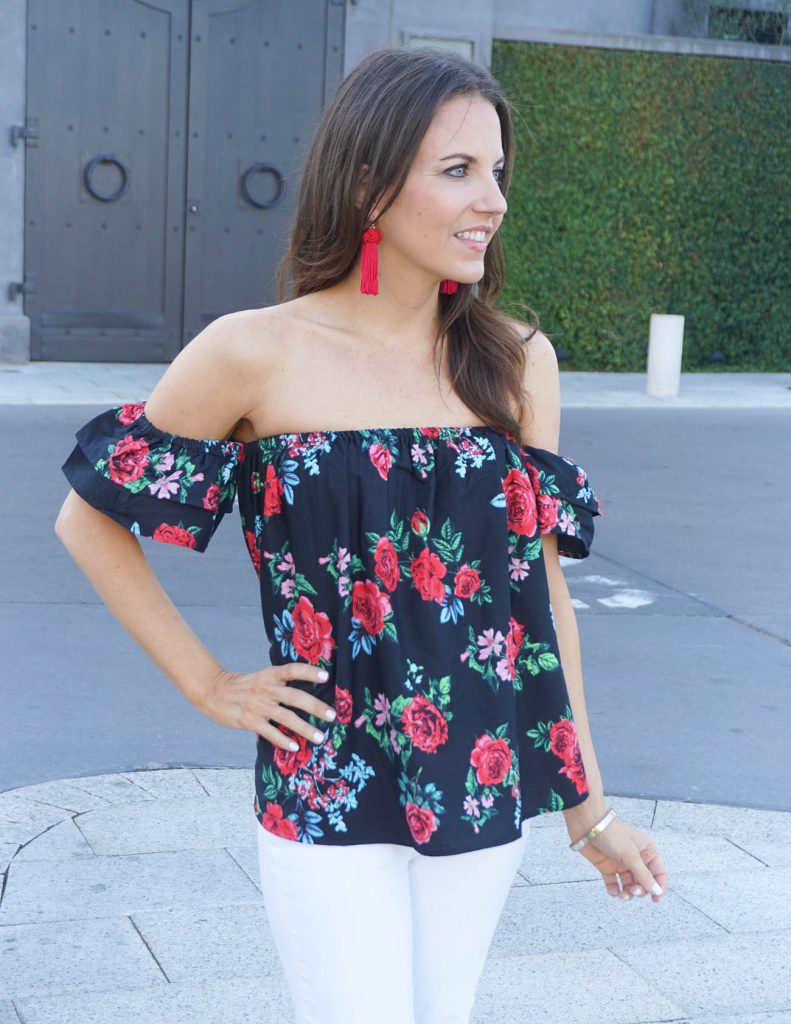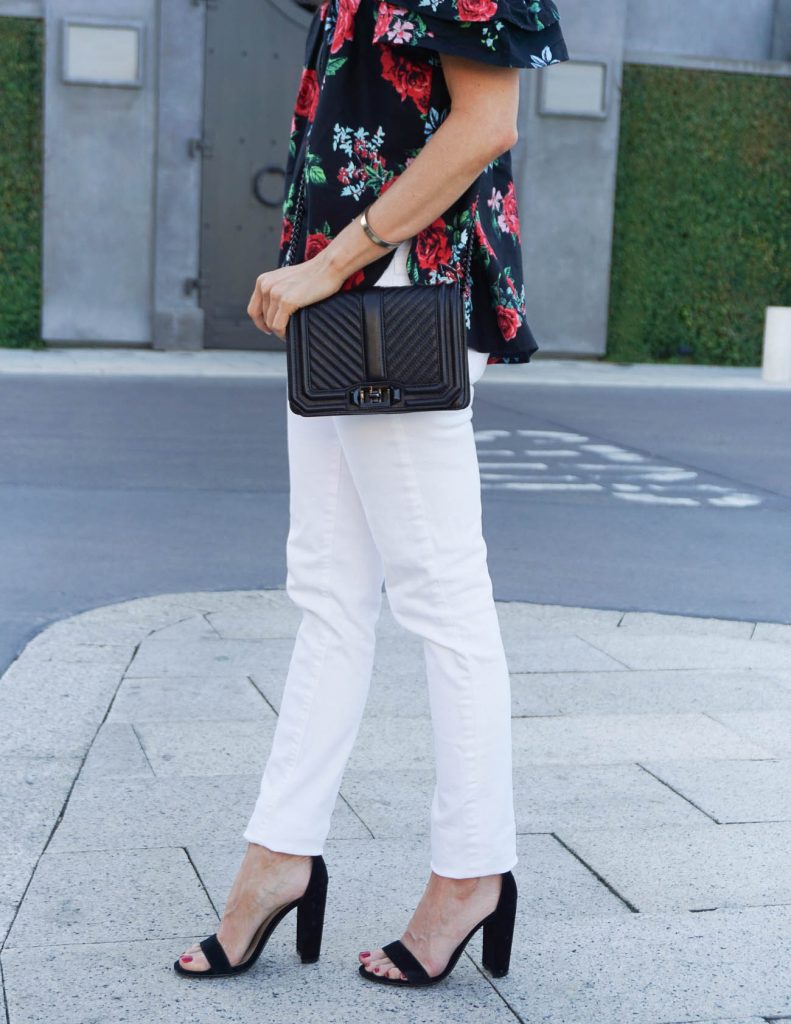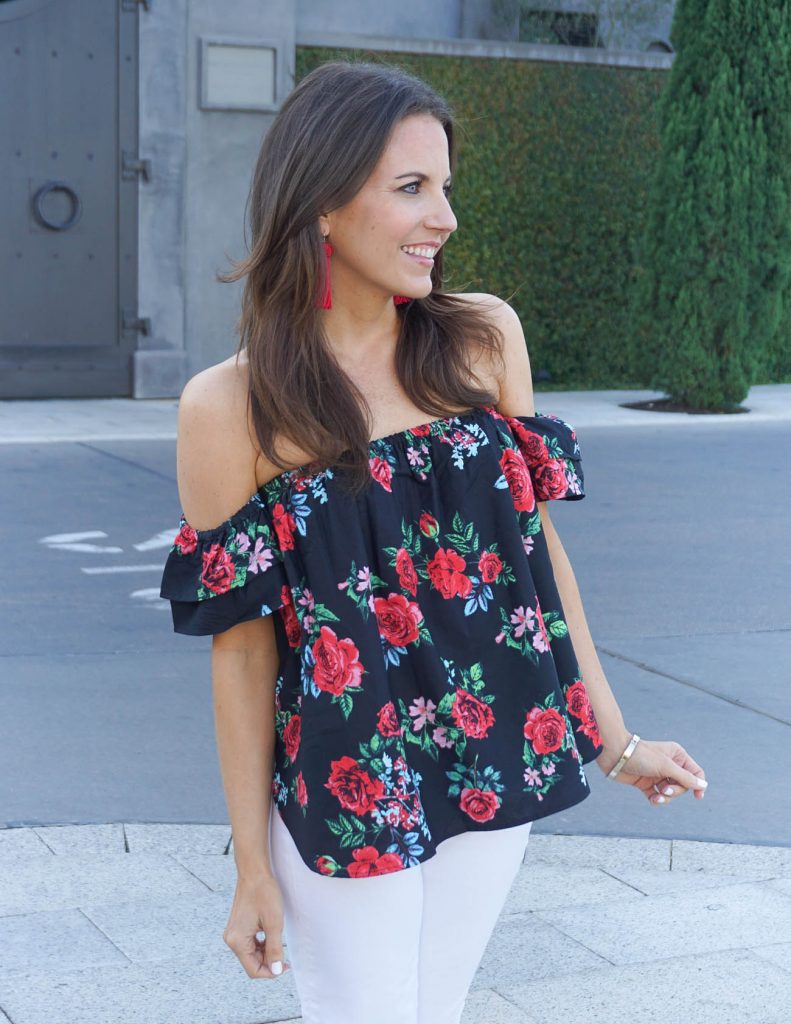 Hello!!  Ya'll I'm so in love with this top.  Truth, this is not the print I originally ordered.  I ordered this top in the tropical print, but this print arrived in a mislabeled bag.  I tried it on just to see if I like the fit/sizing and fell in love!  I'm pretty sure fate stepped in on this one and was like no you need this top in this rose floral print. 🙂  I'm always a fan of a dark background on a floral print.  I think it adds a chic edge to the floral design.
The colors in this floral off the shoulder top  make it work well with all the jeans from white to black to distressed blue.  Needless to say, I decided to keep this print.  I actually went back and looked at the tropical print again and realized I love this one so much more.
This outfit would be perfect for date night, girl's night out, or maybe even a Mother's Day lunch.  I tried this top on with shorts too, and it's just as cute dressed down as it is up.  I went with no necklace and statement earrings.  With off the shoulder tops, I sometimes really like to go no necklace and let the bare shoulders shine a little.
Don't forget to check out today's Style Link Up and thanks for stopping by!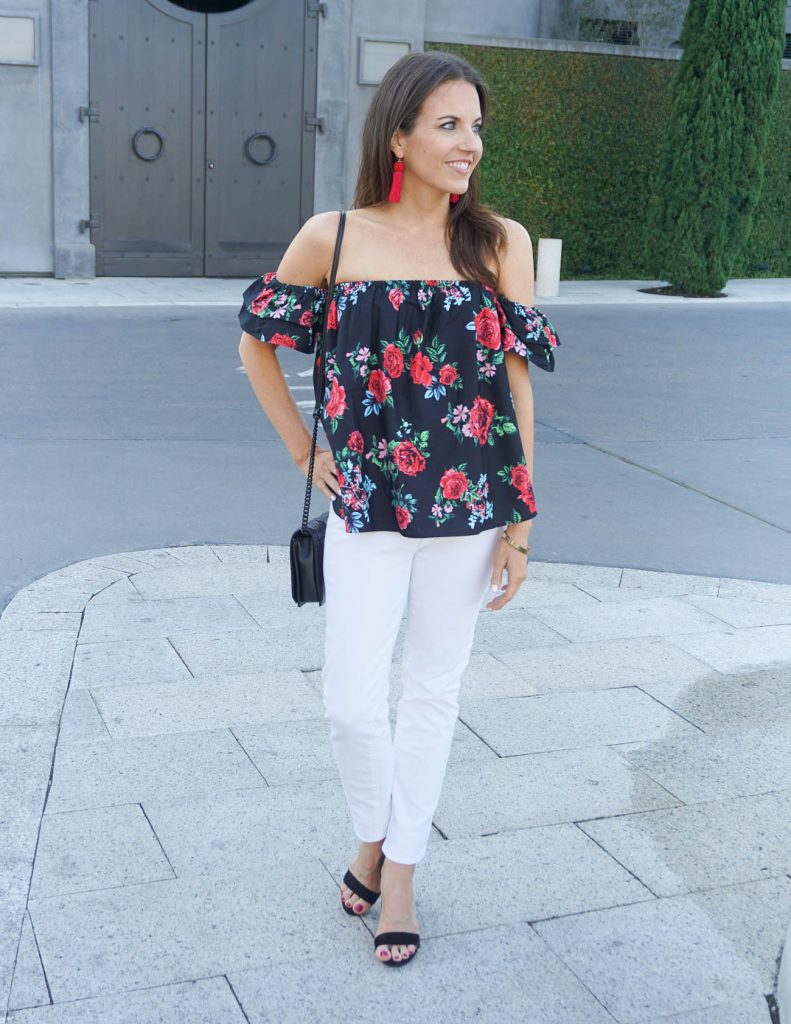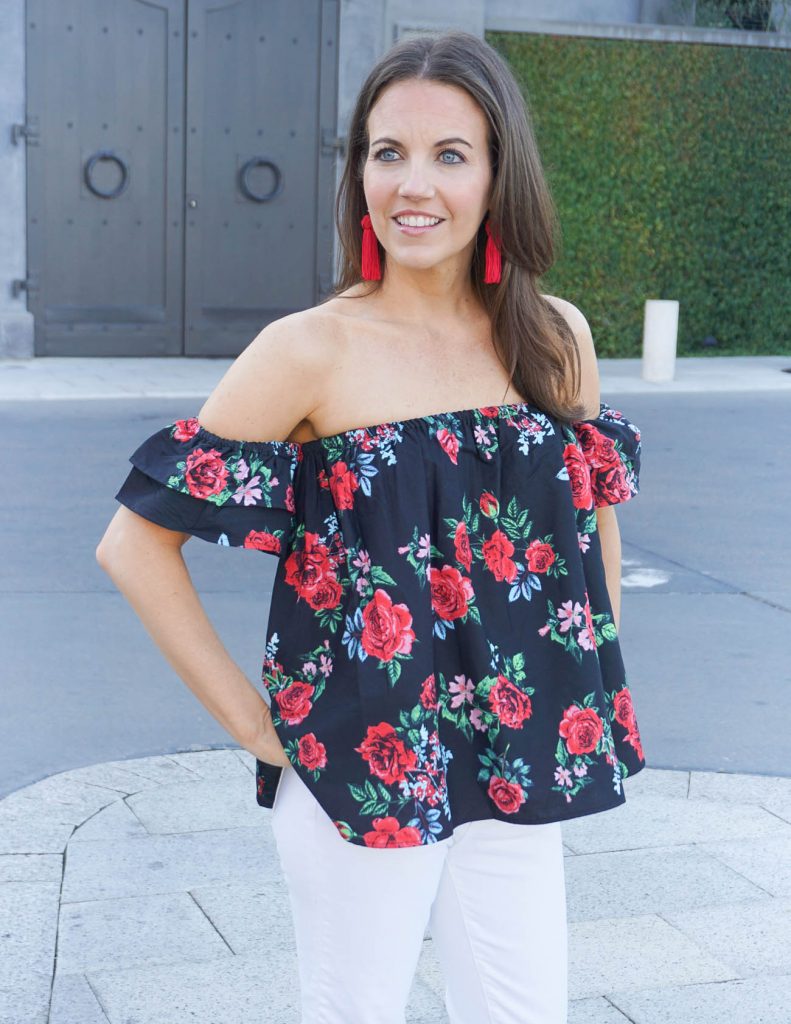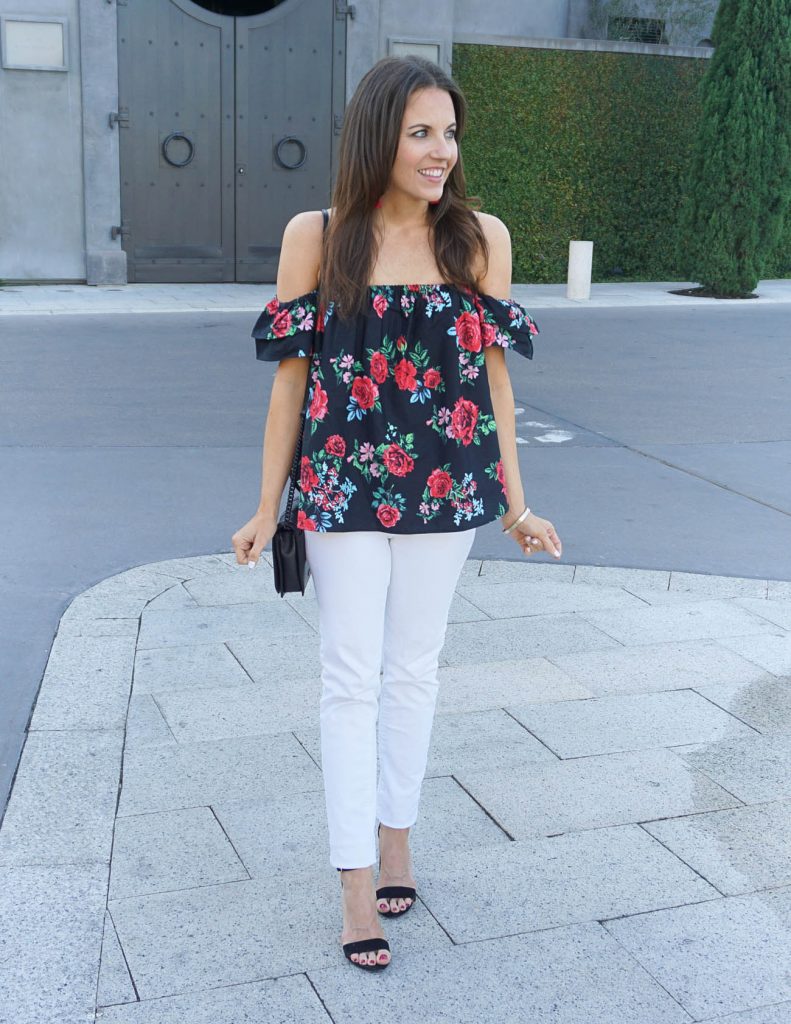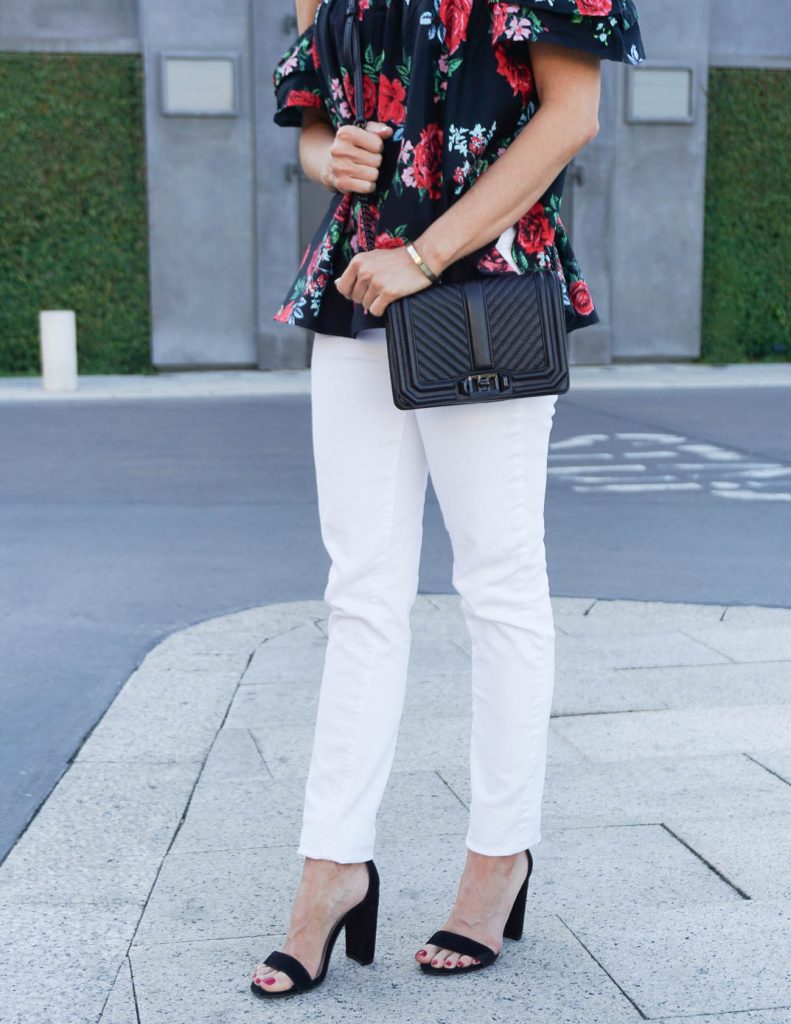 SHOP THE LOOK