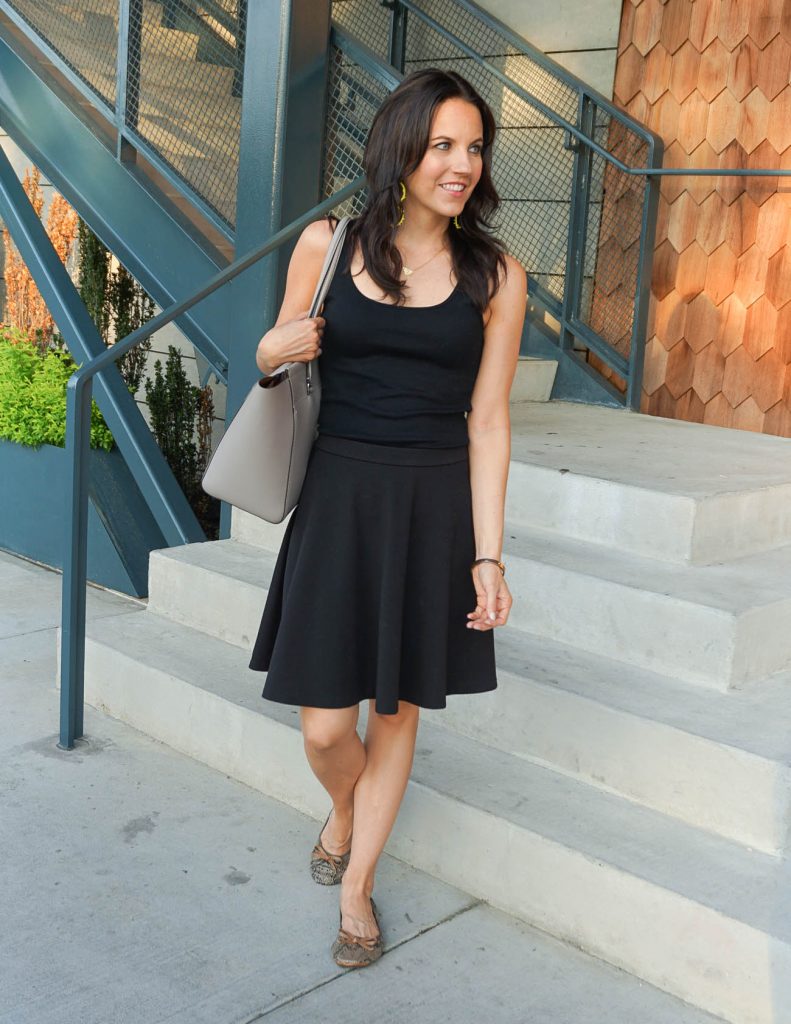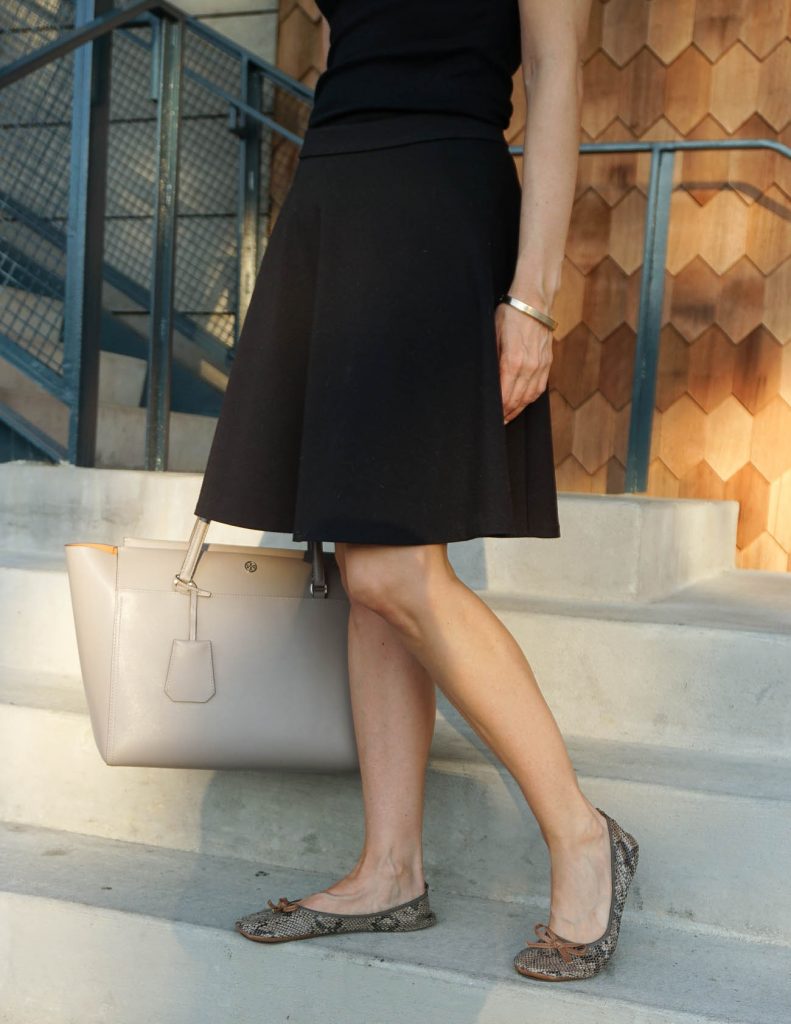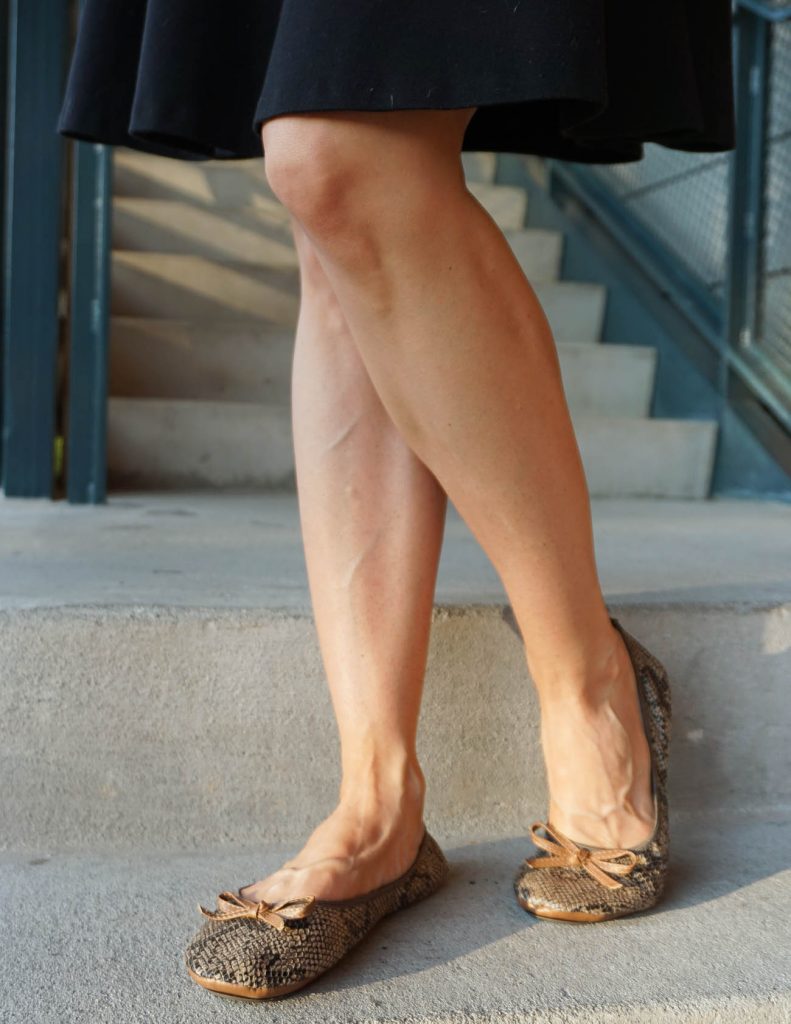 Hello Ya'll!  I'm going to let you in on a must have item that I almost always have in my bag.  Are you ready for it?  A pair of foldable flats!  As an avid shoe lover, this may come as no surprise that I tote around extra pairs of shoes. Ha! Foldable flats have been a staple for me for quite some time.  I always have a pair in my work bag for those days when I need to kick off my heels and run all the errands on my lunch break or after work.  This pair in particular is thinner, so they fold pretty small and fit inside a cute little black pouch.  It takes up almost no room in my purse, and the little bag keeps any dirt residue from the bottom of my shoe from getting in my purse.  I also love to carry a pair for days when I'm breaking in new shoes, in case I get to a breaking point and need a shoe change.
These flats are so chic and comfy.  I plan to take them with me on my next trip, especially if lots of walking is involved.  I always wear foldable flats on the plane because you can slip them on and off so easily.  This snakeskin brown print is perfect for adding a fun statement print to a neutral outfit.  I love this shade mixed with an all black outfit or a creamy beige color.  Fit in Clouds makes multiple print and color options, and they would make a really cute gift idea for a bridesmaid or bride.  I could totally see changing into these after a long night of dancing in heels!
As for today's outfit, this is one of my top summer work outfits lately.  It's soooo hot right now!  My obsession with these Gap tank tops continues, and I'm probably going to need to buy more with how much I wear them.  I have been tucking then into ALL the skirts for work and pairing them with shorts and jeans for the weekend.
This post is sponsored by Fit in Clouds.  As always, all thoughts and opinions are my own.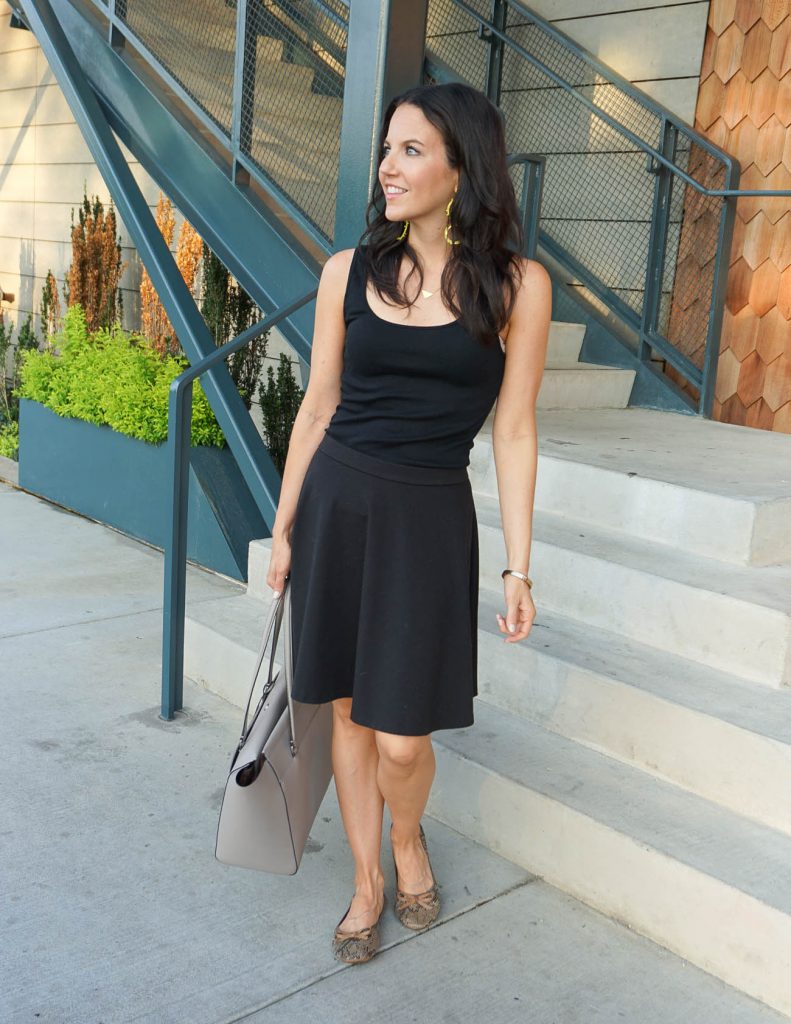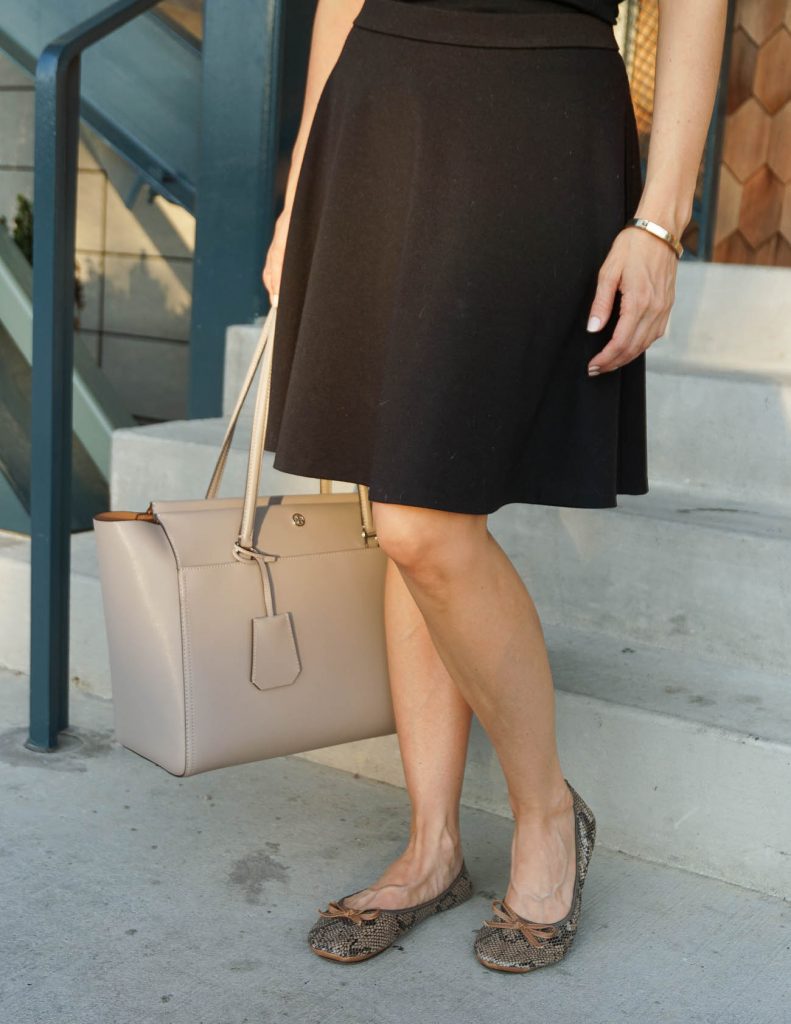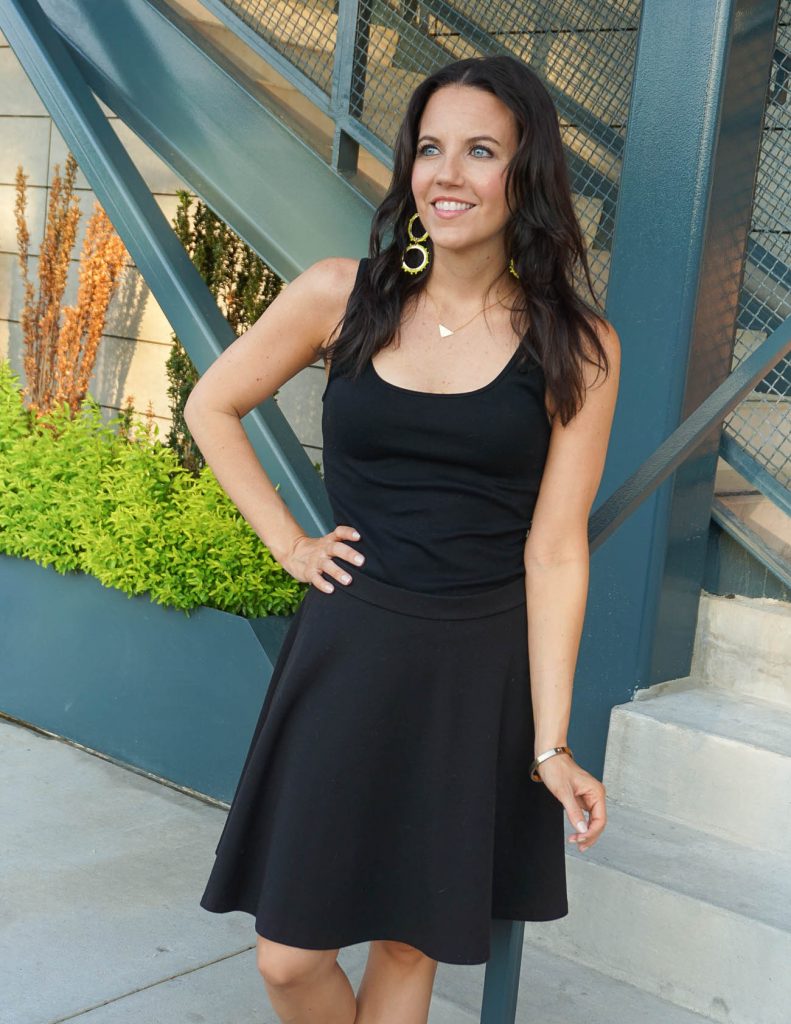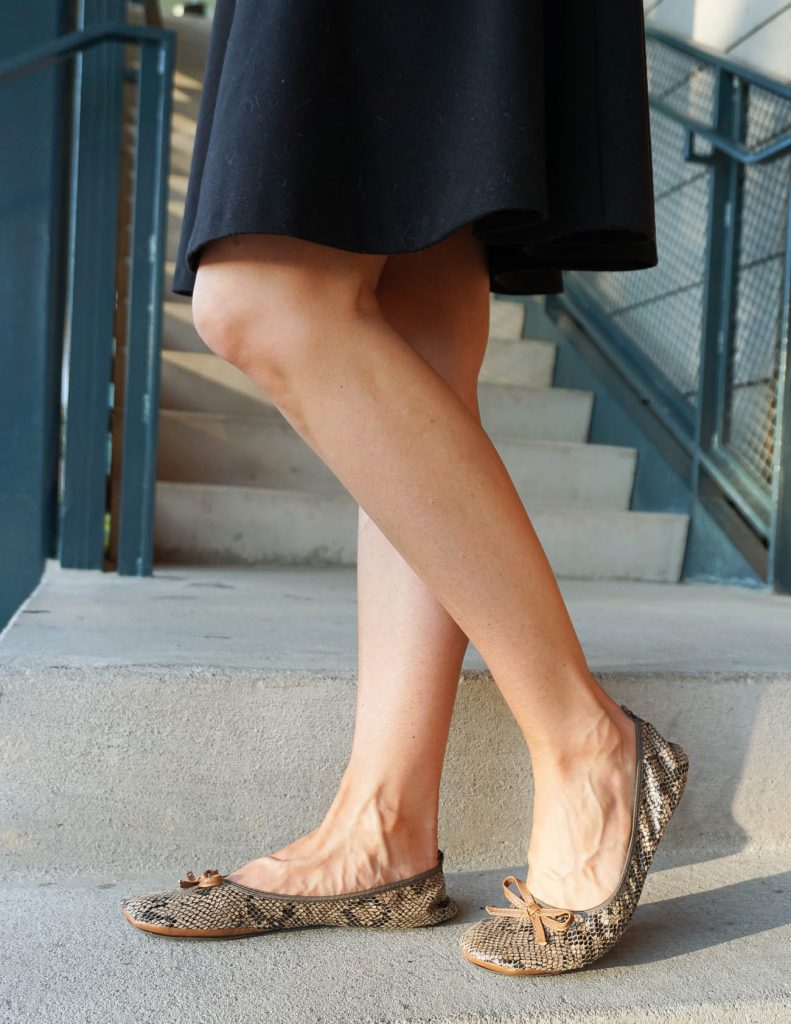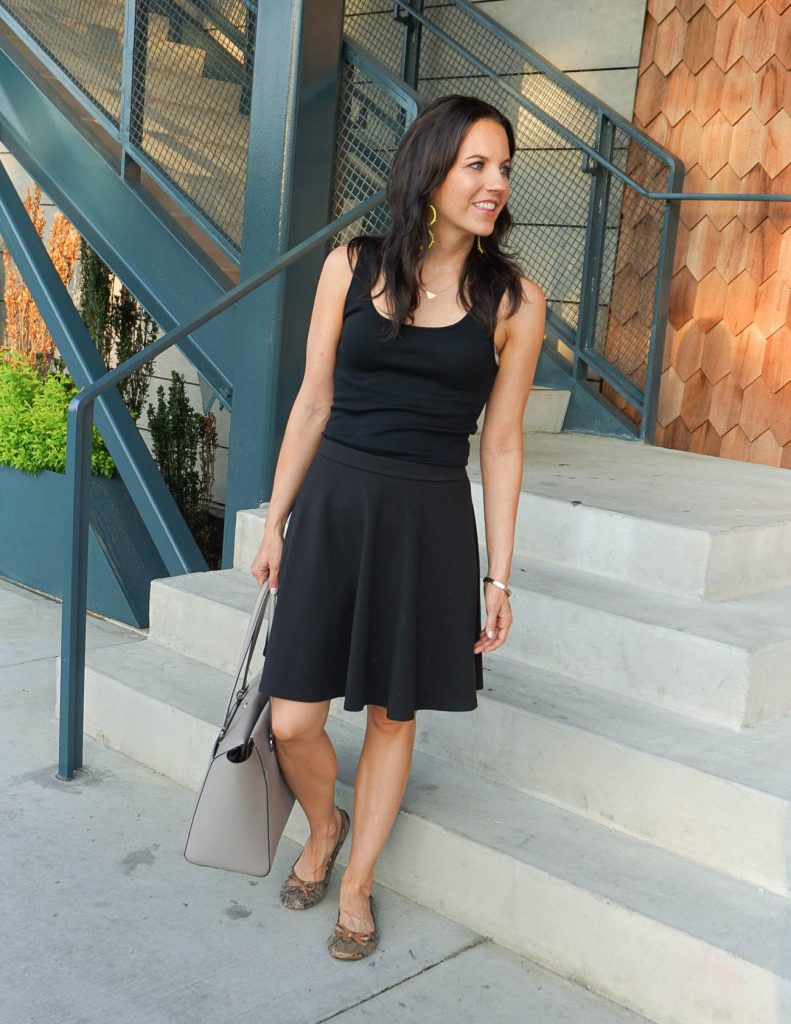 SHOP THE LOOK
Love this post? You may also love: