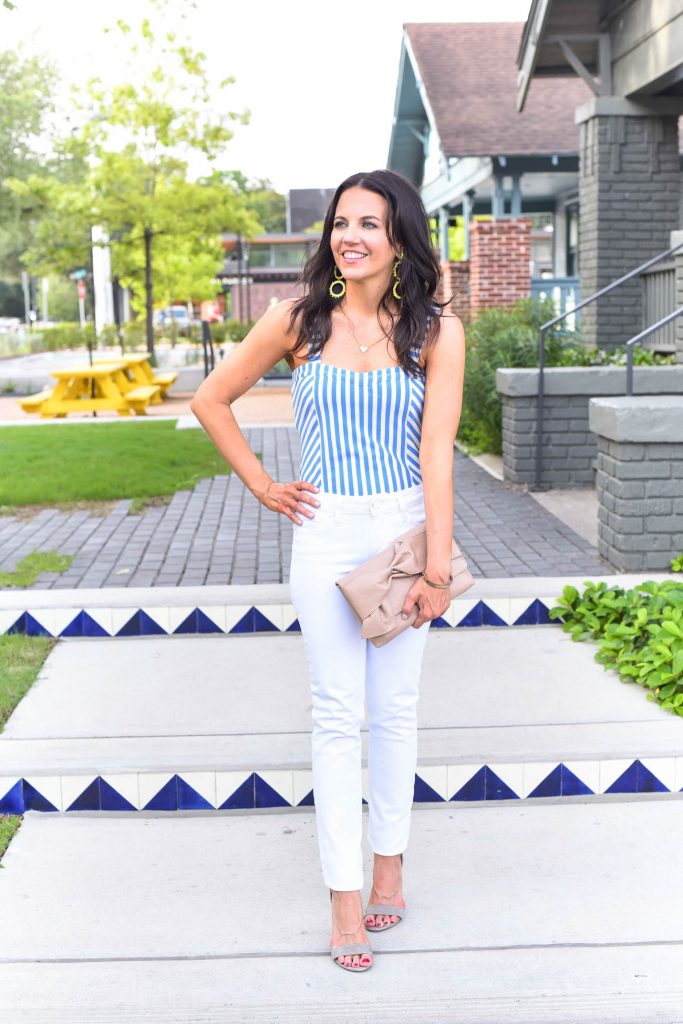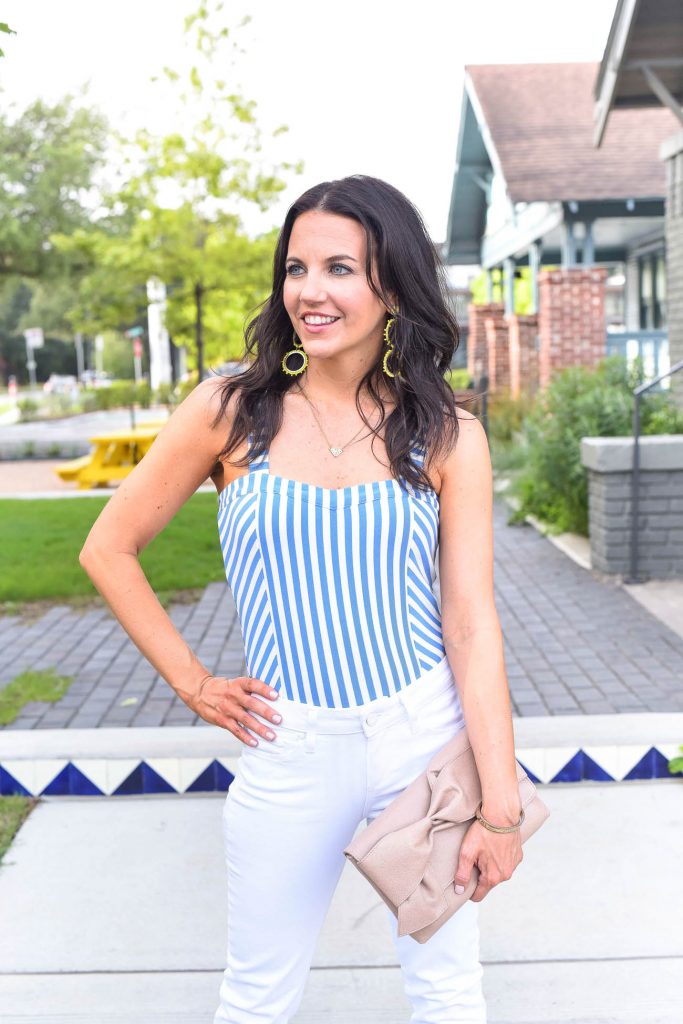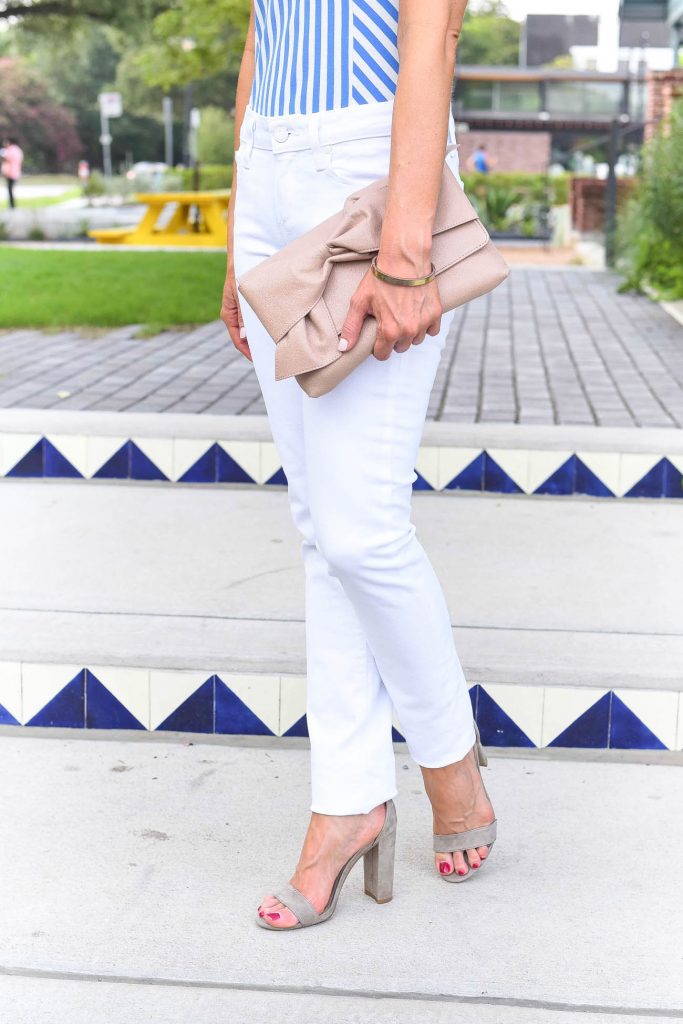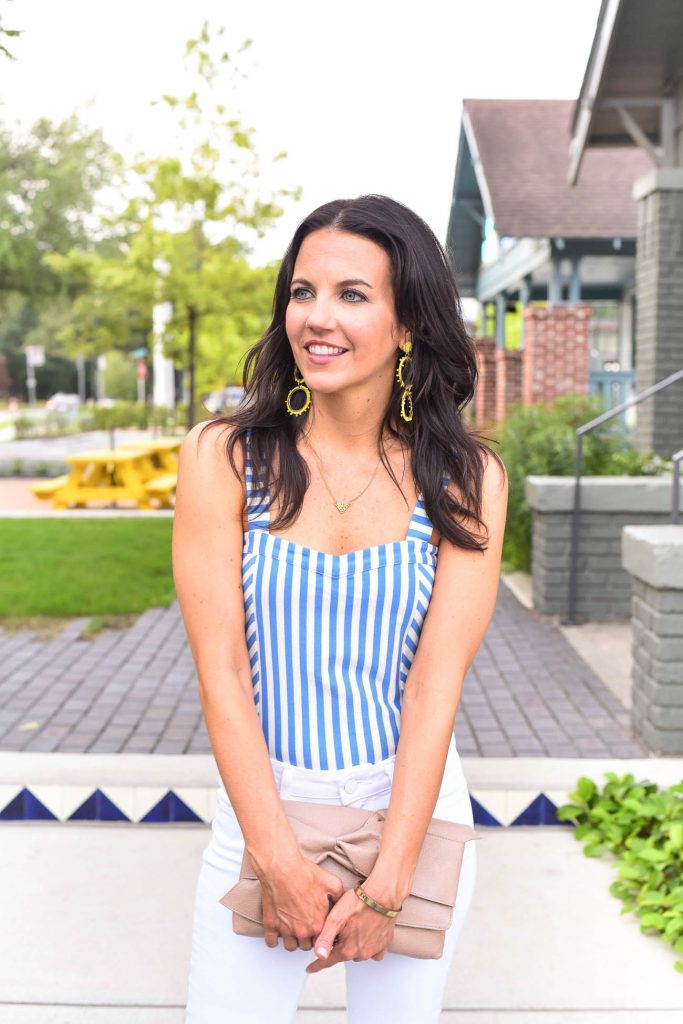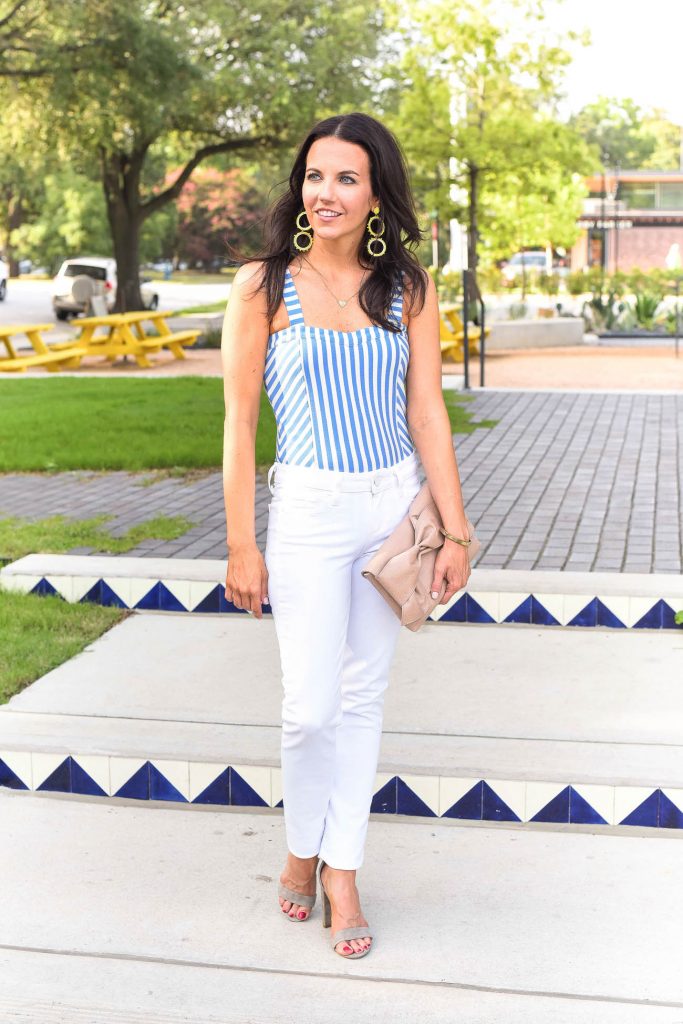 Hello Lovelies!!  Guess who is continuing her bodysuit obsession….  I think this blue striped bodysuit is so cute for summer!!  I styled it with my white skinny jeans and block heel sandals for a cute weekend date night look.  This outfit would also be cute for brunch or a girls' night out.  You could go more casual with denim shorts and flat sandals.
These yellow statement earrings were the perfect compliment to the blue stripes.  My yellow earrings have been on heavy rotation this summer.  I think I might need to order another yellow pair soon just to mix it up.  I was so unsure when I picked them out how often I would wear them, but they pair well with so much!!  It's the perfect pop of color against my dark brunette hair.  They are also super lightweight!
I have the busiest week ahead of me!  I'm so glad for my relaxing last weekend to help me prepare for all the things going on this week.  I have a few more summer outfits planned to share with ya'll before starting the transition into fall outfits.  Our Texas summer lasts sometimes until October, so I'm still over here buying summer things.   I hope you all have a fabulous week ahead!  Check back Friday when I will be sharing a review of my current Fitbit!  See you then!
Photography by : LA Photography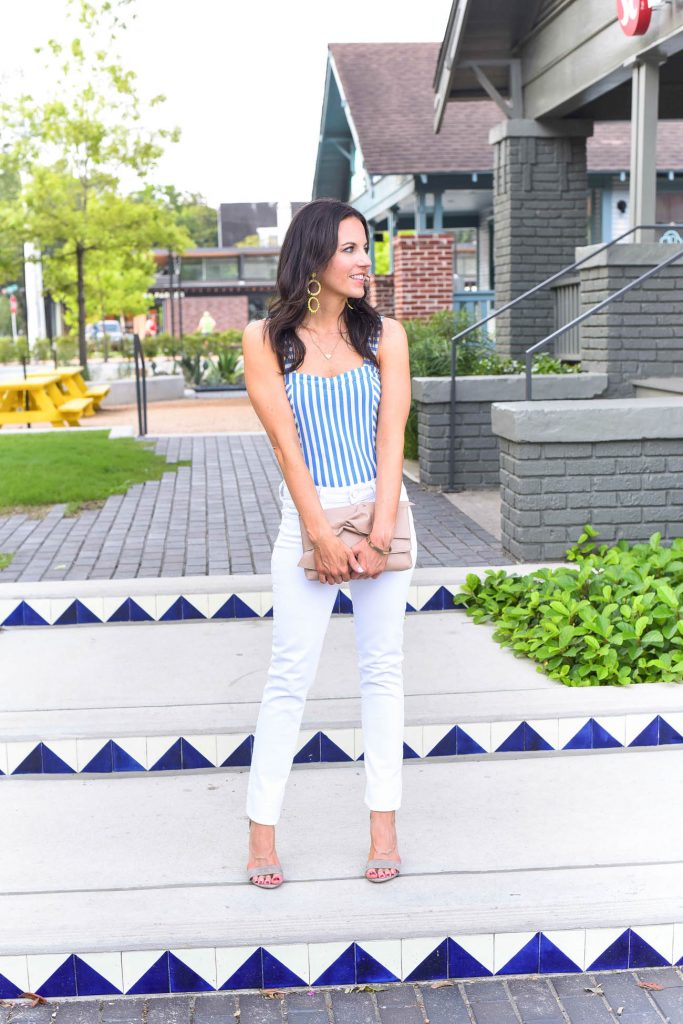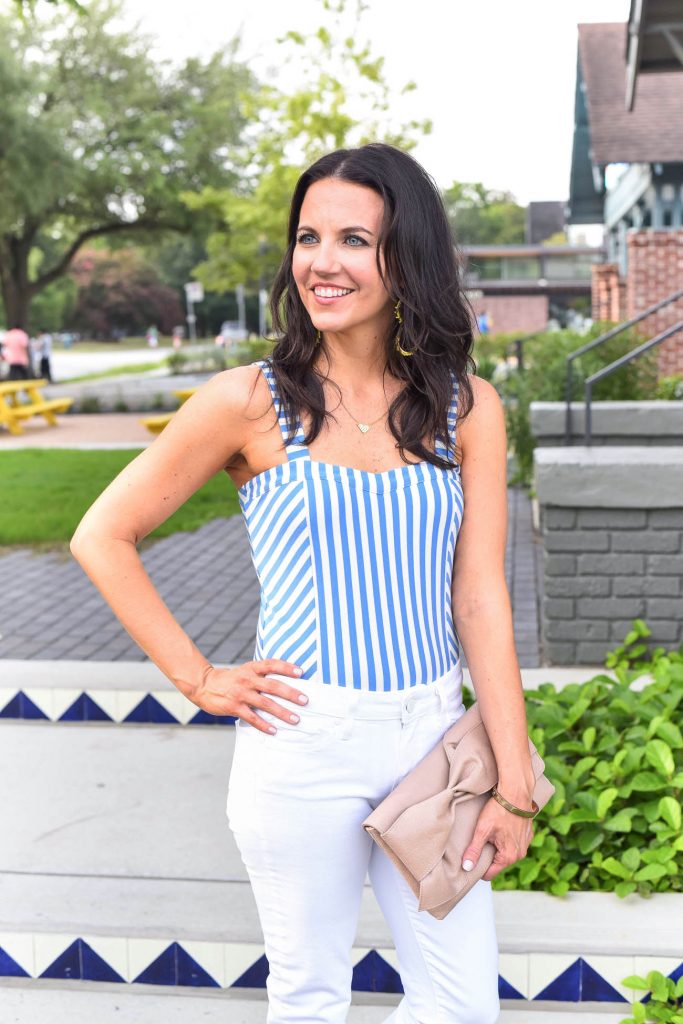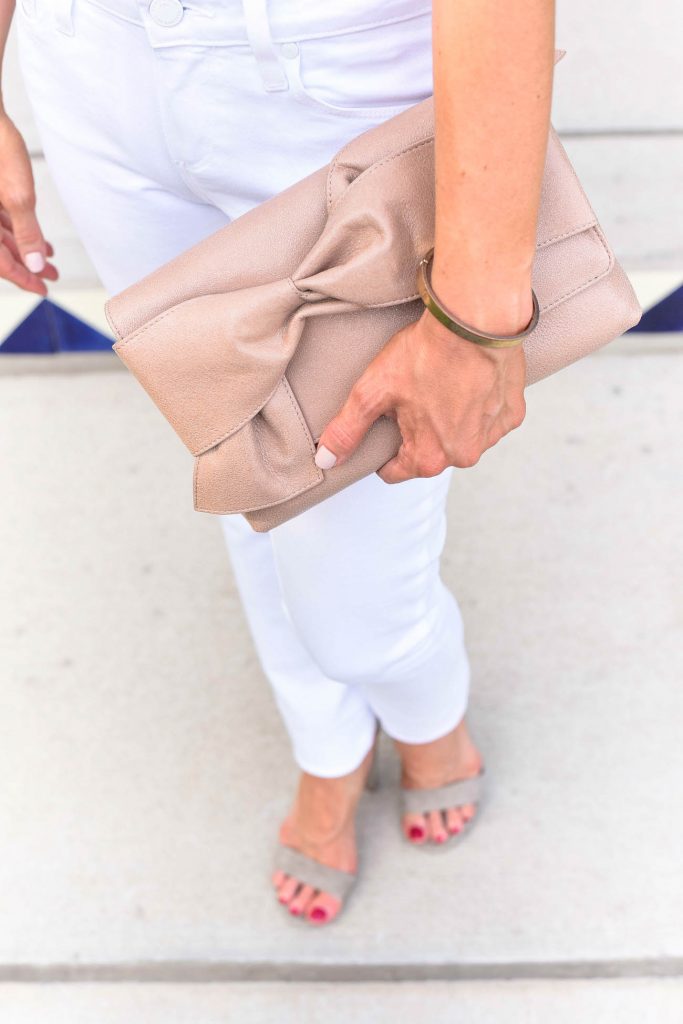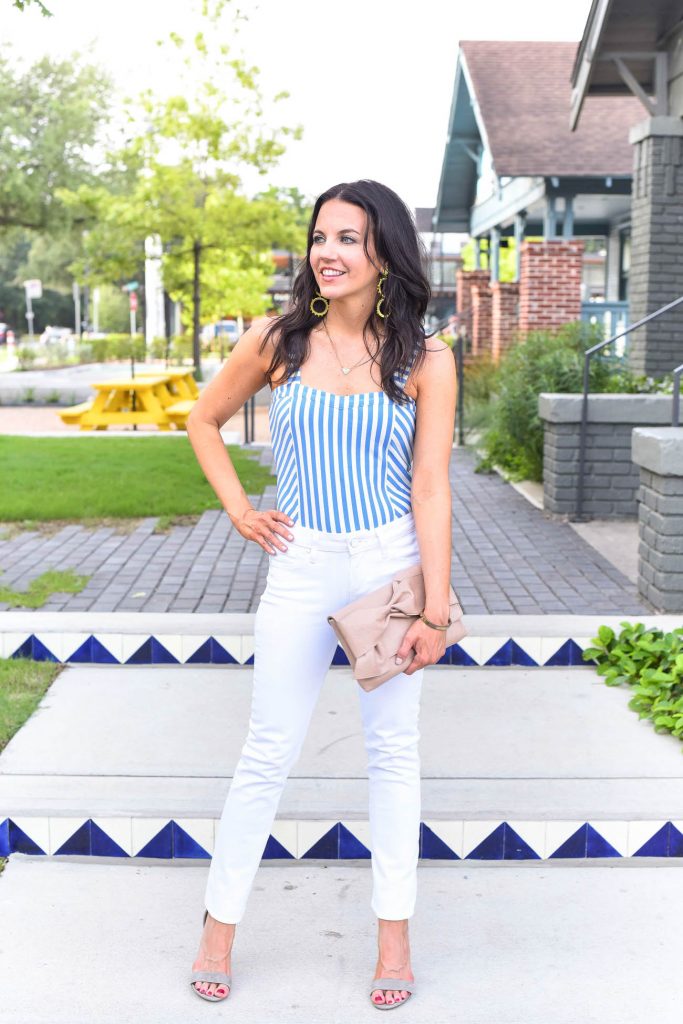 SHOP THE LOOK