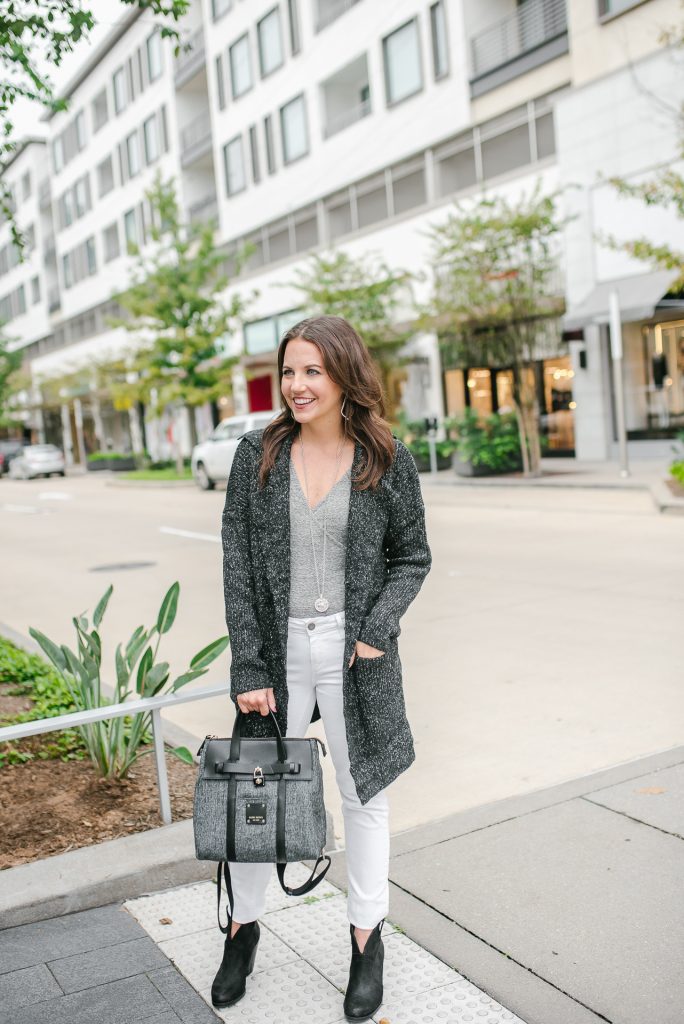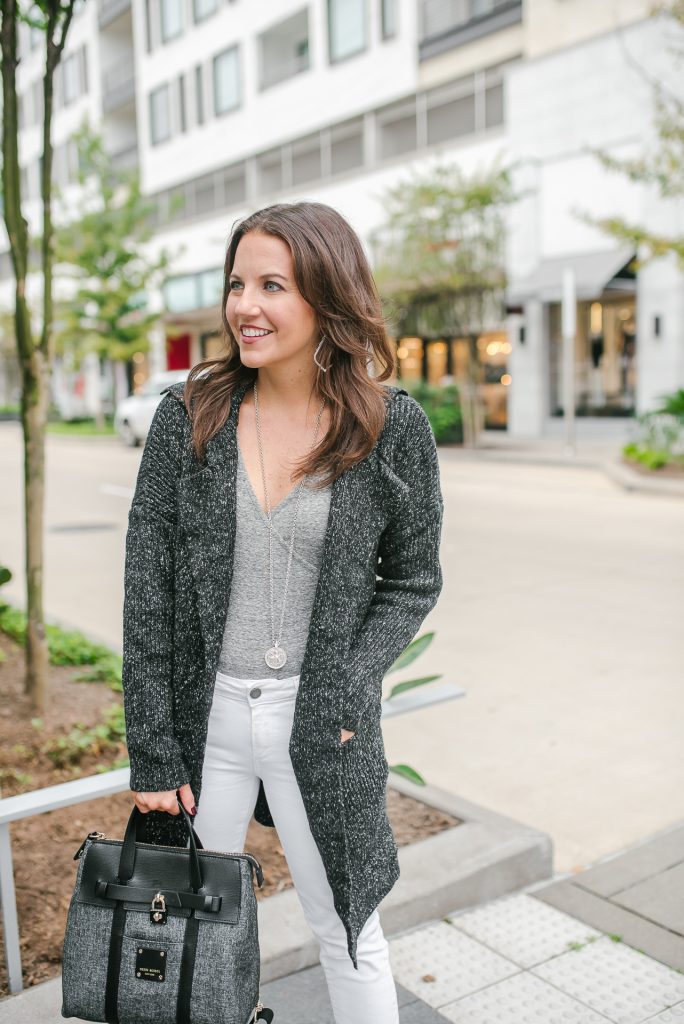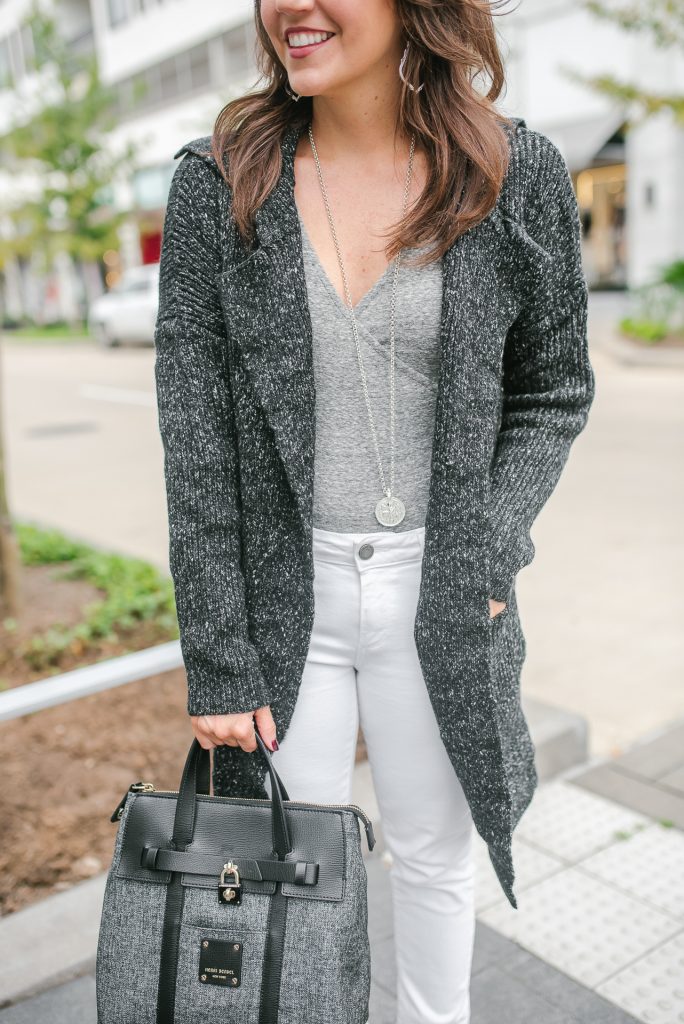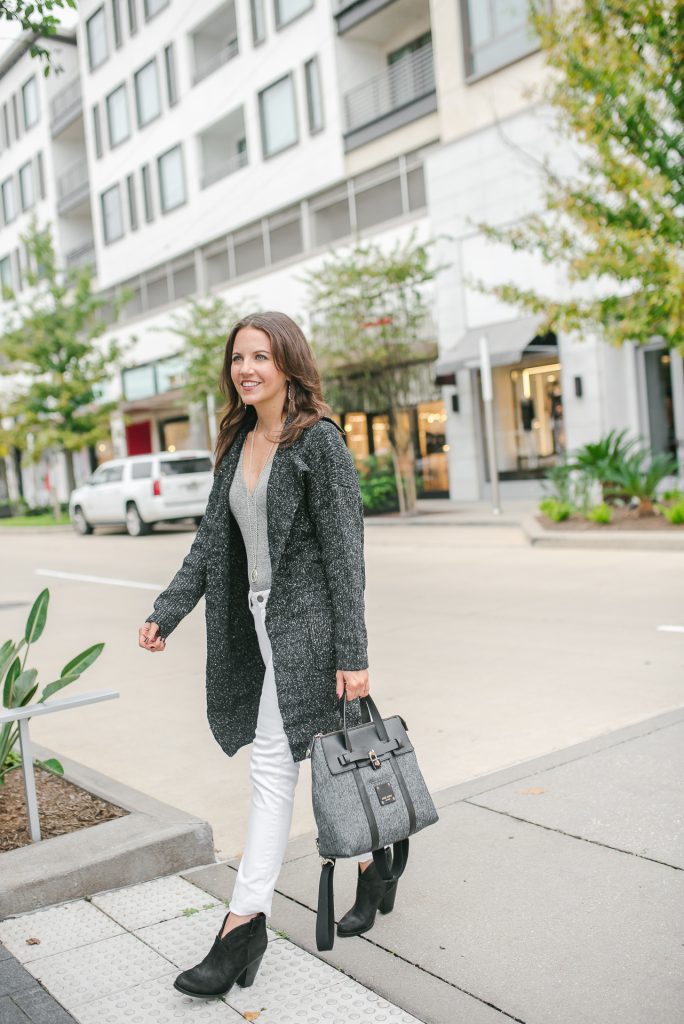 We survived Thanksgiving and Cyber Week Sales, and now we move on to the Christmas season.  I love the Christmas season, the music, lights, decor, Hallmark movies, oh it's so fun!  I'm planning a little bit different holiday content this year.  I'm kind of excited about it, so stay tuned as I share a little bit of my love of the Christmas season with you alongside the fabulous outfit posts of course.
We are currently in a mix of weather over here, so all the layers are necessary.  I have purchased a couple cardigan coats before, or as they are becoming know the coatigan.  It's a way to create a slightly dressier look to the normal cardigan without the weight of a coat.  It's perfect for our in between weather!
This casual coatigan has a blazer like feel with the lapel lines on the front.  The salt and pepper dark gray make it work with both colors and neutrals.  It would be really cute over a dress too.  I loved pairing it with the white and light gray to really pull out the flecks of white in the knit. I went a little more casual with this look by adding my black booties, but a pair of black or red heels could easily dress the look up a bit.
I hope your week is going well and thanks for stopping by!!
Photography By: Banavenue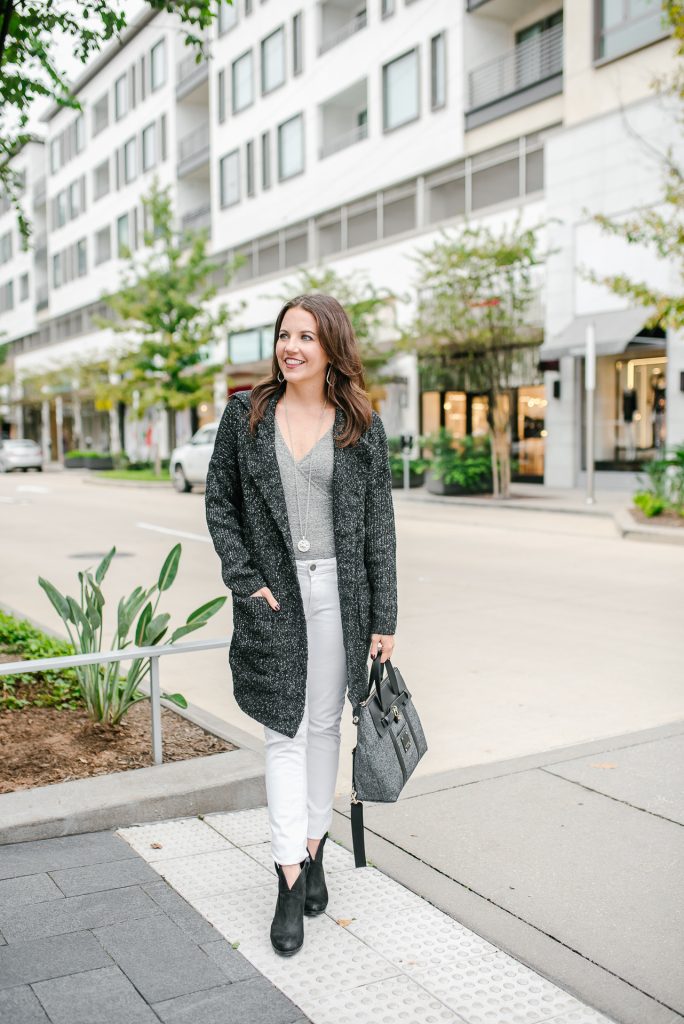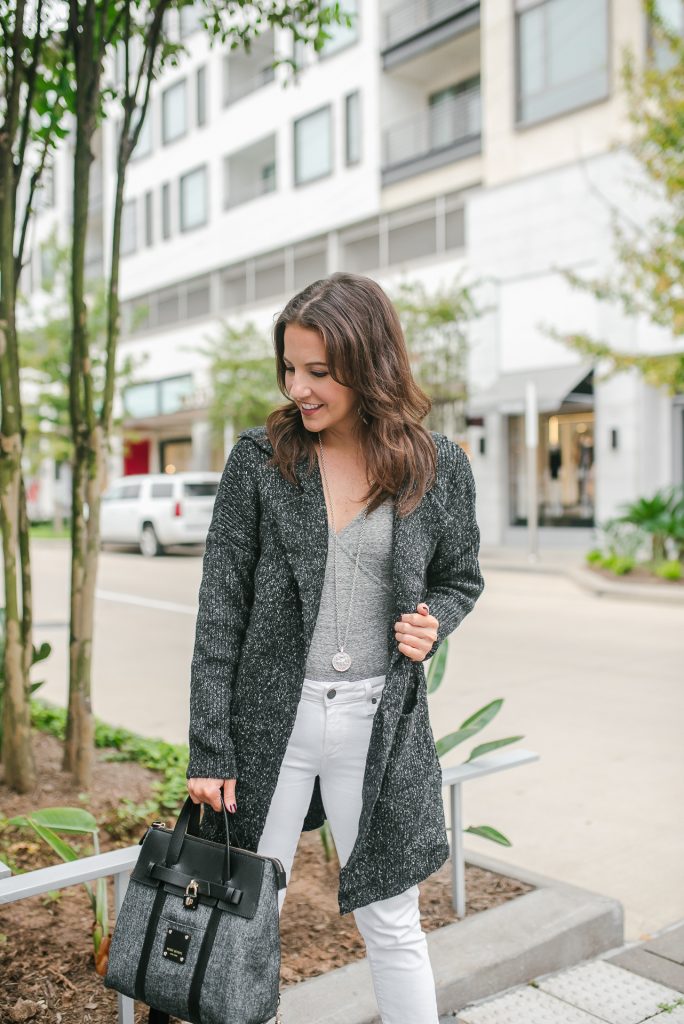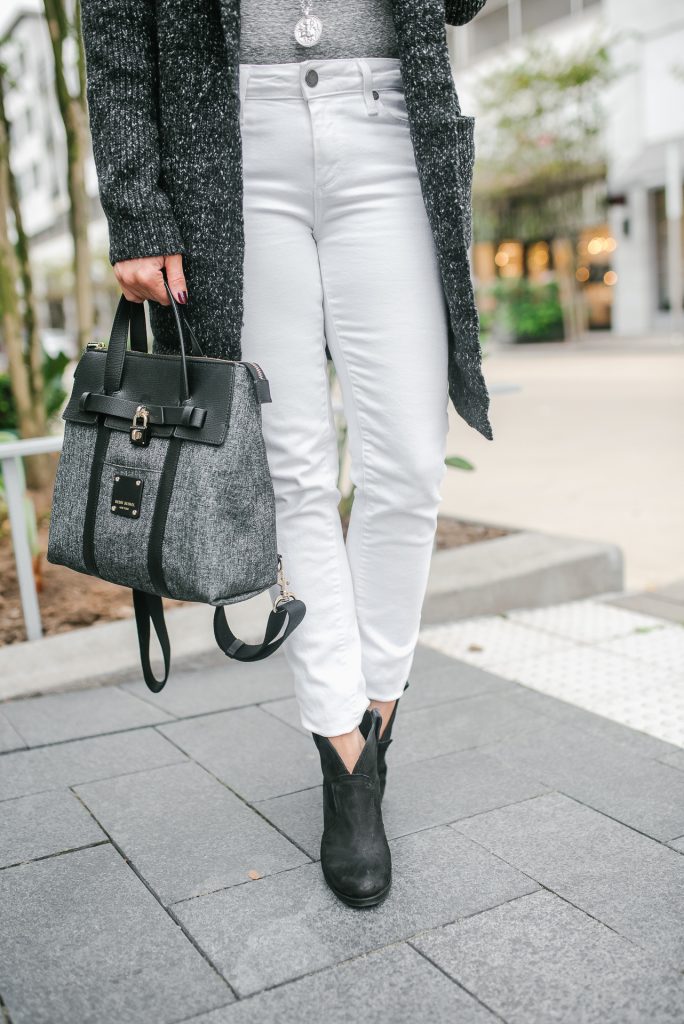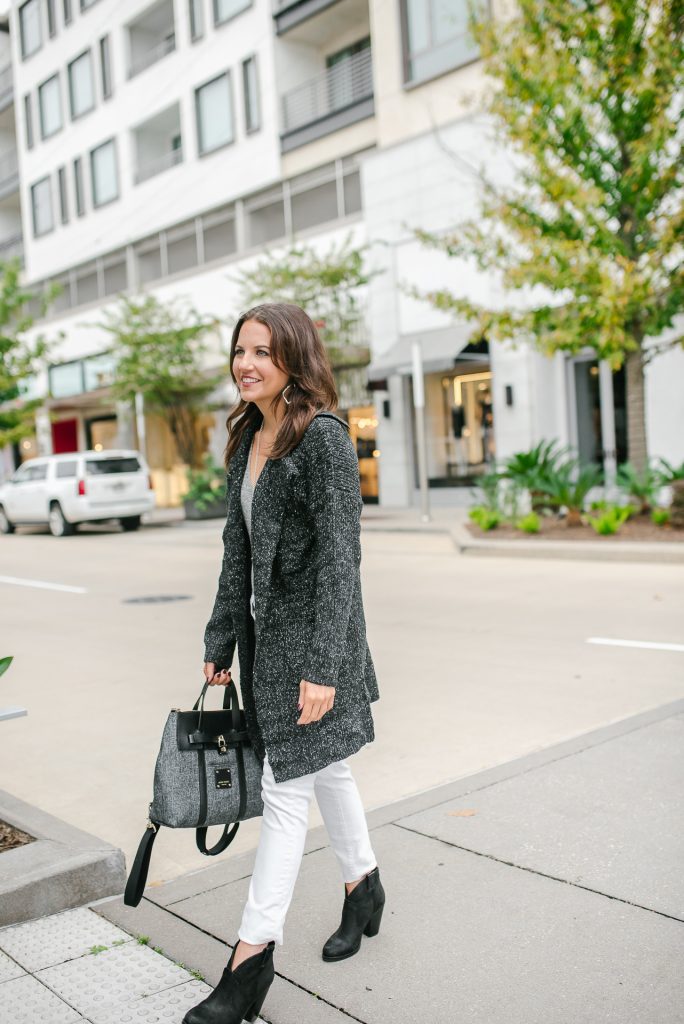 SHOP THE LOOK
Love this post? You may also love: